Weekend What's What: 7/27-7/30
by Anthony Iverson
EDITOR: ANTHONY IVERSON / CONTRIBUTORS: TODD O'DOWD, ANTHONY ENRIGHT, JON HUNT, BETH HAMMARLUND, T. A. WARDROPE
This weekend, the Twin Cities will host a few exciting art gigs that will get you out and about like the Northside Art Crawl and Greenway Glow (There are few combinations better than visual arts and adventure). Elsewhere across Minneapolis-St. Paul will be the NEON Fashion Show, the Northeast dog parade and a couple big local shows on Saturday at Icehouse and 7th St. Entry.
xo – l'étoile
CONTINUING THROUGH SEPTEMBER 3
Artist-Designed Mini Golf
@ Minneapolis Sculpture Garden
725 Vineland Pl
Minneapolis
10 am-10 pm Thursdays–Saturdays, 10 am-8 pm Sundays–Wednesdays / $19 ($16 students, $15 Walker Members)
Get your mini golf fix with a side of art at the Walker Art Center's Artist-Designed Mini Golf. One part classic leisure activity, one part art installation, the course is designed by Minnesota architects, designers, and artists. This year's edition features four brand new holes including a Mexican Standoff-style hole where dueling golfers are either "Minneapolis" or "St. Paul," a mirrored, Plinko-style course, a colorful obstacle course styled like children's blocks, and a tandem homage to the Blue Line and Green Line light rails. As this is one of the Walker's most popular attractions, plan on wait times before teeing off. -Todd O'Dowd
Click HERE for more information
THURSDAY, JULY 27 – SATURDAY JULY 29
FLOW Northside Art Crawl
@ Various Locations
Thursday 5-8 pm, Saturday 3-10 pm, Sunday 11 am-9 pm / Free
This three day celebration of the arts in North Minneapolis kicks off Thurdsay with a block party hosted by Asian Media Access, Homewood Studios and Plymouth Avenue Art Studios.
Events Friday include Preview Parties, Opening Receptions, the West Broadway Farmers Market and the unveiling of the Eastern Gateway Public Art Installation. On Saturday enjoy 300 artists on 35 sites with indoor and outdoor activities from the Mississippi River to Penn Ave N with featured clusters at Freedom Square and The Capri Theater, Juxtaposition Arts and the KMOJ Stage. For more information on specific events click HERE. – Anthony Enright
Click HERE for more information
THURSDAY, JULY 27
Terrace Thursdays: Last Chance Dance
@ Walker Art Center
725 Vineland Place
Minneapolis
5 pm / All Ages / Free
For all you dance and performance art lovers out there, it's your last chance to catch the Merce Cunningham: Common Time exhibit at the Walker Art Center, and the show is going out with a bang. This Thursday evening, catch a performance of Paul Lazar's Cage Shuffle, as well as performances from John Mark Creative, DaNCEBUMS, and Lea Bertucci. There will be music from DJ Big Cats, collaborative collaging in the Garden Terrace Room, and even a dance workshop with SuperGroup's Barnes Dance. This is one of the best dance line-ups that you're going to find anywhere this season, and the fact that it's free only sweetens the pot. -Beth Hammarlund
Click HERE for the Walker site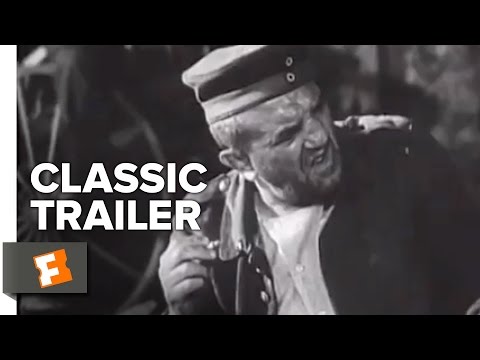 THURSDAY, JULY 27
Hollywood's North Star: Minnesotans in the Movies – All Quiet on the Western Front
@ The Heights Theater
3951 Central Ave NE
Columbia Heights
7:30 pm / $10
We here in Minnesota tend to fetishize our native sons and daughters who have gone on to great things in the world. Which is why the Trylon's latest roadshow series at the Heights is so wonderfully timed as it is a showcase of actors who made good in Hollywood to various degrees. This week's edition focuses on actor and director Lew Ayres; whose career would span the golden age of Hollywood thanks to his lead role in the Dr. Kildare franchise and his pioneering work in television and would almost come undone by his conscientious objector status during World War II. In some ways, Ayers must have been influenced by his breakout role as Paul in the 1930 pre-Code film version of All Quiet on the Western Front. Director Lewis Milestone's dazzling and darkly faithful adaptation of author Erich Maria Remarque's exploration of the lives of World War I German soldiers is not only one of the most grisly war films ever made in Hollywood history, but captures Remarque's dark message on the futility of war while still honoring those who serve even if their cause may not be the best. All of this is anchored by Ayers' career-making performance as Paul, whose growing disillusionment with the war machine is effortlessly conveyed by his emotive face. Thanks to this and Milestone's effortlessly emotive direction, All Quiet on the Western Front still remains as powerful an anti-war film as it was when it debuted. -Todd O'Dowd
Click HERE for Tickets and More Information
THURSDAY, JULY 27 – SUNDAY, JULY 30
(Additional Performances through August 20)
Sunday in the Park with George
@ Guthrie Theater – Wurtele Thrust Stage
818 S 2nd St
Minneapolis
Tuesdays – Saturdays at 7:30 pm, Sundays at 7 pm, Saturday & Sunday Matinees at 1 pm / $34-82
Ever since Of Thee I Sing won in 1932, the Pulitzer Prize for Drama has been won eight other times by a musical; roughly one every decade. Each musical that has won has reflected – and subsequently transcended – their times (South Pacific's examination of the insidiousness of racism, the social satire of How To Succeed In Business Without Really Trying, the existential angst at the end of the 20th Century in Rent, the reexamination of "We The People" then and now in Hamilton, etc.). When you look at it that way, it makes sense that Sunday in the Park with George won in 1985. While it is shocking that it took composer / lyricist Stephen Sondheim that long to win one (especially in the face of his groundbreaking musicals of the 1970s; an exalted list that includes Company, Follies, Sweeney Todd, and more), Sunday in the Park with George would be a turning point for his career. This would be the first time he developed a show off-Broadway (at Playwrights Horizons – where he would later develop Assassins), and it would be his first collaboration with librettist and director James Lapine (with whom he would co-create Into The Woods and Passion). Inspired by the life and work of post-Impressionist painter Georges Seurat and his painting "A Sunday Afternoon on the Island of La Grande Jatte", the musical examines the personal toll art takes on the artist by focusing on Seurat in 1884 in the throes of the creation of his masterpiece, and then on his great-grandson, an artist himself, navigating the world of art and commerce in 1984. Equally challenging and moving, Sunday in the Park with George is one of the most dazzling and contemplative musicals of the 1980s, and the Guthrie has pulled out all the stops with this production; with Guthrie artistic director Joseph Haj directing a cast led by Randy Harrison (best known for his work on Queer as Folk) and Erin Mackie (last seen in the Guthrie's production of South Pacific) and featuring a who's who of Twin Cities theatre luminaries in the ensemble (including Sasha Andreev, Christian Bardin, Cat Brindisi, David Darrow, Emily Gunyou Halaas, Ann Michels, Britta Ollmann, T. Mychael Rambo, Max Wojtanowicz, and more). Do not miss this! -Todd O'Dowd
Click HERE for Tickets and More Information
THURSDAY, JULY 27
Amadou & Mariam with Siama
@ The Cedar Cultural Center
416 Cedar Ave S
Minneapolis
7PM, $45, All Ages
Malian duo Amadou and Mariam have been the Afrobeat artists-to-know for the last 40-ish years. They've collabed with everybody from David Byrne to David Gilmour, opened for Coldplay and Scissor Sisters, and generally spread the cool Afro-plus-synth vibes at every festival from here to Coachella. If you know Afrobeat at all, you know the vibe, but Amadou & Mariam have a happy, upbeat vibe that literally soothes the soul, which makes them the perfect artists for, like, now. Opener Siama is a Congolese guitarist in the soukous tradition who now lives in Minnesota where he teaches guitar and plays awesomely. A night of amazing, uplifting, danceable Afrobeat. – Jon Hunt
Click HERE for tickets and more information
FRIDAY JULY 28
Northeast Dog Parade
@ East Hennepin Ave.
Minneapolis
5-7 pm / Free
Want to show your dog off to the world? Well, your're in luck, because this Friday is the annual NE Dog Parade. Dogs and humans will meet across from Wilde Cafe at 5:00 for socializing, tail wagging, and activities. At 6:00 Officer Elliot Wong will lead a walk through the business district, and then circle back to the riverfront for more doggy camaraderie. Prizes will be awarded for best trick and best costume, so dress your pooch in their finest and brush up on your training! – Anthony Enright
Click HERE for the Facebook event page
FRIDAY, JULY 28 – SATURDAY, JULY 29
Lights Camera Fashion: NEON Fashion Show + Pop-up Boutique
@ Northside Economic Opportunity Network
1007 W Broadway Ave
Minneapolis
Fashion Show: Friday, 5:30-8:30 pm / All Ages / Free
Pop-up Boutique: Saturday, 11 am – 3 pm / All Ages / Free
Minnesota has an incredible local fashion scene filled with both established and emerging talent. Support some of these local designers this weekend at NEON's two-day event, Lights Camera Fashion. Whether you'd prefer to attend a fashion show (Friday) or a shopping event (Saturday) or both (ideal!), NEON has your artistic and sartorial needs covered. Both days are free, so if you're looking to pinch pennies this weekend, Lights Camera Fashion is a great opportunity to take in some art and entertainment without breaking the bank. (At least until you start going crazy at that pop-up boutique on Sunday.) -Beth Hammarlund
Click HERE for the Facebook event
FRIDAY, JULY 28
First Annual Uptown Revival feat. Enemy Planes, Moncelas Boston, Beasthead, MINNIE/BLUNTZ and more.
@James Ballentine "Uptown" VFW – Post 246
2916 Lyndale Ave S
Minneapolis
8PM, $10/$15, 21+
Remember when Uptown had not one but several music venues one might feasibly play in? Those days are long gone — Uptown as it exists now is basically a yuppie paradise (has anybody called anybody a Yuppie since 1988 or so?) with upscale hotels and restaurants where cool venues once were. And the "Uptown" music hub has moved down quite a bit to the Hiawatha area, centered upon the James Ballantine Uptown VFW which now hosts all the shows that would normally play the old Uptown bar. Tonight's lineup is the kind of thing that might have happened at the Uptown back in the day, including the amazing Enemy Planes and MINNIE/BLUNTZ, which is Minnie Blanco, Mo Bluntz and a certain best-singer-in-town Lydia Liza on guitars and backup stuff (they're awesome as hell). Between the Ballantine and the Hex, Uptown may rise again — just, you know, a different part of Uptown. – Jon Hunt
Click here for the Facebook event page
FRIDAY, JULY 28
FREAKUM DRESS with Manchita and Sophia Eris with Bionik
@ Icehouse
2528 Nicollet Ave S
Minneapolis
10:30PM, $10, 21+
FREAKUM DRESS — I had to look it up — just means dress to the nines for tonight's show and look super damn sexy in whatever you bring, which will be no problem for you, dear reader. Otherwise, it's a night of killer hip-hop/soul music like you'd expect at Icehouse, which has basically become the hub for such things. Sophia Eris is a longtime Lizzo collab/opener but she's amazing on her own as a DJ and an MC, and tonight looks like a crazy collab with DJ Bionik (who's worked with Aaliyah and R. Kelly among others) and rapper Manchita, who just released her solo debut. Have I mentioned for the hundredth time how great it is that Icehouse is a venue that highlights woman-led hip-hop nights? Allow me to do so again.
Click HERE for tickets and more information
SATURDAY, JULY 29 – SUNDAY, JULY 30
Loring Park Art Festival
@ Loring Park
Minneapolis
Saturday: 10 am – 6 pm / All Ages / Free
Sunday: 10 am – 5 pm / All Ages / Free
There are a lot of great art events happening in the Twin Cities this weekend, but if you're looking for a more relaxed and casual art experience, be sure to work in a visit to the Loring Park Art Festival. Artists and artisans will be selling paintings, sculptures, jewelry, clothing, photographs, home décor, and so much more. Take a stroll around the lake and enjoy music from the Stone Arch Jazz Band, and performances from Diversity Street Dancers and Open Eye Puppet Theater. As July comes to a close, it's time to start sucking the marrow out of summer, and an afternoon wandering around a lake and taking in local art is about as quintessentially summertime in Minneapolis as you can get. -Beth Hammarlund
Click HERE for the Loring Park Art Festival site
SATURDAY JULY 29
Hopcat Grand Opening
@ Hopcat
435 Nicolett Mall
Minneapolis
11 am-2 am / Free
As if our fair cities weren't already at a beer saturation point, enter new resturant and craft beer extravanga Hopcat. They offer over 100+ Craft Beer selections, including rareities, one-offs and exclusives with a selection of 80 Minnesota-made drafts and more than 20 Minnesota made bottles. To celebrate their grand opening, they's offering the first 200 guests a card good for a free order of our famous Crack Fries every week for a year, and everyone who visits on opening day gets a free order. – Anthony Enright
Click HERE for the Facebook invite.
JON July 29: Sophia Eris + Manchita @ Icehouse https://www.icehousempls.com/events/2017/7/28/manchita-with-bionik-friends