Weekend What's What: 7/20-7/23
by Anthony Iverson
EDITOR: ANTHONY IVERSON / CONTRIBUTORS: TODD O'DOWD, ANTHONY ENRIGHT, JON HUNT, BETH HAMMARLUND, T. A. WARDROPE
The arts community is bustling this weekend with Minneapolis-St. Paul chock full of eclectic visual arts and theater events from now all through Sunday. On top of that, Icehouse continues carrying the torch of local album release shows, Can Can Wonderland hosts a local legend and Open Streets hits Lake + Minnehaha.
xo – l'étoile
CONTINUING THROUGH SEPTEMBER 3
Artist-Designed Mini Golf
@ Minneapolis Sculpture Garden
725 Vineland Pl
Minneapolis
10 am-10 pm Thursdays–Saturdays, 10 am-8 pm Sundays–Wednesdays / $19 ($16 students, $15 Walker Members)
Get your mini golf fix with a side of art at the Walker Art Center's Artist-Designed Mini Golf. One part classic leisure activity, one part art installation, the course is designed by Minnesota architects, designers, and artists. This year's edition features four brand new holes including a Mexican Standoff-style hole where dueling golfers are either "Minneapolis" or "St. Paul," a mirrored, Plinko-style course, a colorful obstacle course styled like children's blocks, and a tandem homage to the Blue Line and Green Line light rails. As this is one of the Walker's most popular attractions, plan on wait times before teeing off. -Todd O'Dowd
Click HERE for more information
THURSDAY JULY 20
Traditional Norwegian Weaving: American Reboot
@ Galleri at Norway House
913 E. Franklin Avenue
Minneapolis
5-8 pm / $5
Taking inspiration from historical examples, American weavers have adopted traditional Norwegian weaving techniques to create contemporary new works within the design language of Scandinavian design. This exhibit combines Enjoy traditional pieces from the collection of the Vesterheim Norwegian American Museum alongside exceptional contemporary weavings that honor the past with modern expressions. This exhibit is a great opportunity to see works done in traditional style mixed with with pieces made in contemporary styles, but with clear Norwegian folk influences. – Anthony Enright
Click HERE for more information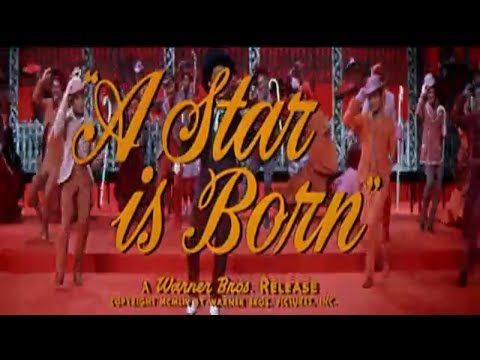 THURSDAY, JULY 20
Hollywood's North Star: Minnesotans in the Movies – A Star Is Born
@ The Heights Theater
3951 Central Ave NE
Columbia Heights
7:30 pm / $10
We here in Minnesota tend to fetishize our native sons and daughters who have gone on to great things in the world. Which is why the Trylon's latest roadshow series at the Heights is so wonderfully timed as it is a showcase of actors who made good in Hollywood to various degrees. Though there have been three different versions of A Star Is Born (four if you count the upcoming one with Bradley Cooper and Lady Gaga) (well, five if you count the 1932 film What Price Hollywood?, which would be the basis for the original 1937 movie), each one has reflected the same theme: When a star is born in Hollywood, another must die. And each version has had brilliant artists working on it. What Price Hollywood? would be based on a story by pioneering gossip columnist Adela Rogers St. Johns. The first A Star Is Born was an independent production produced by a pre-Gone With the Wind David O. Selznick, with a screenplay co-written by Dorothy Parker, and was the first Technicolor film to be nominated for the Best Picture Oscar. (Let's not talk about the messy behind-the-scenes issues that plagued the Barbara Streisand produced and starring third version in 1976.) But of all of the versions, the second version, released by Warner Bros. in 1954, is probably the most beloved of the bunch. With direction by George Cukor (who also helmed What Price Hollywood?, and would learn how to direct in Technicolor and in widescreen format on this film), a screenplay by Moss Hart, and songs by Harold Arlen and Ira Gershwin (including the iconic standard "The Man That Got Away"), it would be a triumph (and tragedy) for its two leads. While James Mason is dazzling and depressing as the troubled actor Norman Maine, A Star Is Born is anchored by Judy Garland's once-in-a-lifetime performance as the aspiring actress Vicki Lester, who "gives what is just about the greatest one-woman show in modern movie history" (Time); and whose loss of the Oscar for this performance was "the biggest robbery since Brink's." (Groucho Marx) – Todd O'Dowd
Click HERE for Tickets and More Information
THURSDAY, JULY 20 – SUNDAY, JULY 23
(Closing Weekend!)
Girl Friday Productions presents Idiot's Delight
@ Park Square Theatre – Andy Boss Thrust Stage
20 W 7th Pl – Lower Level
St. Paul
Thursdays – Saturdays at 7:30 pm, Sundays at 2 pm / $40-60
Girl Friday Productions has always been a critical darling of the Twin Cities theatre scene, thanks to actress and producer Kirby Bennett's penchant for producing quasi-forgotten plays and filling their (often large) casts with a who's-who of Twin Cities theatre talent. Which is one of the many reasons we're excited about their upcoming production. The other is the piece Ms. Bennett and company have chosen for their return to Park Square Theatre. Though best known for the films based on his plays (in particular The Petrified Forest and Young Mr. Lincoln), playwright Robert E. Sherwood would win the first of three Pulitzers for his play Idiot's Delight (which itself might be best know today for its 1939 film adaptation with Clark Gable singing and dancing). Set on the brink of war, the play concerns a motley crew of guests (including an arms dealer and his "Russian" mistress, an American vaudevillian and his troupe of chorines, a British couple on their honeymoon, a German doctor, a French pacifist, and more) trapped in the glamorous confines of a resort in the Italian Alps as the snow (and bombs) fall all around them. Combining political theory and slapstick in equal measure, Sherwood deftly examines and satirizes the various politics on display while commenting on the greed, fear, stupidity and idealism of mankind as a whole. Heady stuff to be sure, but leave it to Girl Friday to assemble the right team for this; with revered actor and director Craig Johnson working with a dazzling cast including Bonni Allen, Kirby Bennett, David Beukema, David Coral, Kevin Dutcher, Becca Hart, Eric Knutson, Karissa Lade, Sam Landman, John Middleton, Gabriel Murphy, Addie Phelps, Kory LaQuess Pullman, Stacia Rice, C. Ryan Shipley, Mike Swan and Karen Wiese Thompson. Long story short, you'd be an idiot to miss this! -Todd O'Dowd
Click HERE for Tickets and More Information
THURSDAY, JULY 20 – SUNDAY, JULY 23
(Closing Weekend!)
Fly By Night
@ The Jungle Theater
2951 Lyndale Ave S
Minneapolis
Tuesdays – Saturday at 7:30 pm, Sundays at 2 pm & 7 pm / $35-45
Sometimes, you have to wonder why companies choose certain pieces to work on. Take, for example, Fly By Night. On first blush, Will Connolly, Michael Mitnick, and Kim Rosenstock's musical fable sounds too twee by half; featuring a melancholy songwriter / sandwich maker in New York getting entangled in the affairs of two sisters during the 1965 East Coast Blackouts – complete with grieving fathers, overbearing bosses, and an omniscient narrator. But something about the piece clearly spoke to Jungle Theater artistic director Sarah Rasmussen, because she has assembled a jaw-dropping ensemble of artists to bring the show to life. Starting with the cast led by none other than Rogue Valley frontman Chris Koza in the lead role of Harold and featuring the dazzling ensemble of Leah Anderson, Royer Bockus, Joshua James Campbell, James Detmar, Joy Dolo, and Jim Lichtscheidl. Additionally, the band for the show is out of control with music director Mark Christine leading band that includes John Munson, Dan Schwartz, and Jeremy Ylvisaker. All of this makes Fly By Night a must-see in the summer theatre schedule. -Todd O'Dowd
Click HERE For Tickets and More Information
THURSDAY, JULY 20 – SATURDAY, JULY 22
Momentum: New Dance Works – Week 2
@ The Southern Theater
1420 Washington Ave S
Minneapolis
Thursday – Saturday at 8 pm / $20
Since its inception in 2001, the Momentum: New Dance Works Festival has become one of the most important dance events in the Twin Cities calendar. Presented by the Jerome Foundation, the Cowles Center, the Walker, and the Southern Theater, Momentum has been a major stepping stone for emerging dancers and dance-makers and a huge milestone in their career growth on the local and national level (a few of Momentum's notable alumni include Mathew Janczewski, Aparna Ramaswamy Morgan Thorson, BodyCartography Project, Karen Sherman, SuperGroup, and many more). For the final weekend, the evening will feature two works from two different companies. First up, the trio //CATHEDRAL\\ uses dream logic and constantly shifting compositions in their twisted fairy tale De'Light. Then, STRONGmovement blends the super human and the supernatural are blended together in their new work "6". – Todd O'Dowd
Click HERE for Tickets and More Information
THURSDAY, JULY 20
Joe Sinness: The Flowers Opening Reception
@ Minneapolis Institute of Arts' MAEP Galleries
2400 Third Ave S
Minneapolis
6 pm / All Ages / Free
The Minnesota Artists Exhibition Program at the Mia is one of the best ways to be introduced to artists living and working here in Minnesota, and the upcoming exhibition, The Flowers, from Joe Sinness, promises another strong showing for the program. Sinness's work is a meditation on queerness and desire, explored through still-life and portraiture. His images are purposefully cinematic, and the artist takes much of his inspiration from films such as Cruising. Sinness also takes cues from vintage physique magazines, and his inspirations and color palettes manage to make his pieces feel at once both modern and retro. All of these elements come together to paint a portrait of queerness that is practically utopian. -Beth Hammarlund
THURSDAY, JULY 20
Plein Air Invitational
@ Groveland Gallery
25 Groveland Terrace
Minneapolis
5-8 pm / Free
Plein air painting – paintings made outdoors – were popular for landscape painters in the mid-nineteenth century. Pre-mixed paint advances allowed painters to take advantage of natural light, atmosphere and color in the outdoor environment. Over the last decade, plein air painting has enjoyed a resurgence with plein air festivals and exhibitions popping up across the country. For the past 7 years, Groveland gallery has hosted an annual Plein Air SmackDown including dedicated plein-air painters alongside Groveland Gallery artists who only occassionally paint outdoors. Because of the popularity and fun of the SmackDown, this year's event has been expanded to include an invitational exhibition featuring work created "en plein air". Come out to the opening reception and meet the 17 artists who contributed work to the show. – Anthony Enright
Click HERE for more information.
FRIDAY, JULY 21
Stolyette w/ Andrew Broder, Invisible Boy, C. Kostra, Devata Daun
@ 7th St. Entry
701 N. 1st Ave
Minneapolis
8 pm / 18+ / $7
StoLyette is one of the creative projects around town that have succeeded as both musical experiment and crowd pleaser. Musicians Ben Clark, Mitch Miller, Ryan Mach and Irene Ruderman Clark have put together a collection of compositions that incorporate modern electric gear with traditional Russian folk songs. The songs are in Russian, too, so it offers most listeners a chance to experience music in a more abstract state. Bonus that you don't need to worry about not hearing the right lyrics or missing some pointed message. In this case, the medium certainly is the message. – T.A. Wardrope
Click HERE for more information.
FRIDAY, JULY 21
Ghostface Killah
@ The Cabooze
917 Cedar Ave
Minneapolis
9 pm / 18+ / $20-25
In 2017, there are but three credible members of Wu Tang Clan left: Ghostface Killah, Raekwon and Inspectah Deck. And the greatest of those three is Killah, who may not sell records like he used to (we always leave the not-20-year-olds behind, dammit, and that's insane — he's my age, by the way) but is still on the absolute vanguard of experimental, awesome, mind-blowingly righteous hip-hop music. His last four albums — Twelve Reasons To Die, 36 Seasons, Sour Soul and Twelve Reasons to Die II — were all stone classics, with the Adrian Younge-collabs (the "Twelve" pair) being particular standouts, retro-soul amazement with Killah's gritty, tough storytelling to the fore. It's been a couple years since he's put out anything, but that doesn't mean he's resting on his laurels, and you can expect, I'm sure, a mix of classics from the Wu/solo days and some pretty thrilling new stuff as well. Simply one of the best hip-hop artists alive, and your chance to see a living legend for not much dough. -Jon Hunt
Click HERE for Tickets and more information
SATURDAY, JULY 22
Mark Mallman Birthday Show w/ Margaret and Wax Lead
@ Can Can Wonderland
765 Prior Ave N, Ste 004
St Paul
8 pm / All Ages / Free
Will this is a genius level gig if ever there was one. On the one hand, you've got the surreal awesomeness of Can Can Wonderland's mini golf extravaganza, and on the other hand you've got Mark Mallman's unique blend of sincerity, camp and absurdity. You could dig into the details about whatever songs he might play or which era Mallman we willl get, but really this is one of those evenings where you just really don't need to ask a lot of questions. Margaret and Wax Lead will start the evening and ensuring you know you are in the right place at the right time. -T.A. Wardrope
Click HERE for more information.
SATURDAY, JULY 22
Greg Grease Down So Long Album Release
@ Icehouse MPLS
2528 Nicollet Avenue S
Minneapolis
10:30 pm / 21+ / $10
Fact: I like Greg Grease solo way, way more than I like ZULUZULUU — I know the latter is his "experimental" band, but his solo music, to me, has more pure soul and emotion behind it. His last, 2016's Astral Beat Theory, read like a how-to-do-it manual of groovy, smart neo-soul-influenced hip-hop, not a million miles from some of Common's best albums (his Like Water For Chocolate era, mind, not the later pop stuff). The title track from his forthcoming Down So Long is right in this pocket — smooth, propelled by a flamenco sample, mellow but deeply political and pissed off, Grease spitting with his crisp, enlightened delivery. This seems like the perfect next-night celebration after Ghostface's set on Friday, Minneapolis' best after the nation's best, right?
Click HERE for Tickets and More Information
SUNDAY, JULY 23
Open Streets Minneapolis: Lake + Minnehaha
@ E Lake Street (Between Elliot Ave S & Minnehaha Ave S) and Minnehaha Ave (Between E Lake St and E 46th St)
Minneapolis
11 am – 5 pm / Free
The summer is in full-swing as Open Streets Minneapolis returns for its sixth season of turning major traffic zones into pedestrian thoroughfares for one glorious day. Based on the Ciclovía tradition started in Bogotá, Columbia, the tradition of shutting down major streets and allowing them to be taken over strictly pedestrian traffic has been an empowering one; allowing communities to leisurely explore streets and take in all of the local vendors therein while getting to really explore a street in the presence of like-minded enthusiasts. For the latest installment of the series, Open Streets returns to the Lake and Minnehaha for the first time in four years; going from E Lake St to Minnehaha Ave S, and then turning south all the way to Minnehaha Regional Park. As far as we're concerned, this is a perfect way to spend a Sunday afternoon. -Todd O'Dowd
Click HERE for the Open Streets Minneapolis site
SUNDAY, JULY 23
Glam Doll Donuts Variety Show feat Pierre, Smooth, Charles Fuck Pants, Gully Boys
@ 7th St Entry
701 1st Ave N
Minneapolis
7 pm / 18+ / $6 advance, $8 doors
We love a good old-fashioned variety show, and having the hosts be none other than one of our favorite donut shops in town only sweetens the deal. This Sunday, Glam Doll Donuts are presenting their first annual Variety Show at 7th St Entry featuring a line-up of Minnesota bands. Headlining the night is punk trio Pierre, who will be joined by Gully Boys, Charles, Fuck Pants and LLLLL. And, God willing, there will be donuts. -Beth Hammarlund