Weekend What's What: 6/29-7/4
by staff
EDITOR: ANTHONY IVERSON / CONTRIBUTORS: TODD O'DOWD, ANTHONY ENRIGHT, JON HUNT, BETH HAMMARLUND, T. A. WARDROPE
Welcome to this slightly unusual edition of Weekend What's What. We say "unusual" because this year the 4th of July has landed smack on a Tuesday, which causes some events to proceed as planned (The Depot's annual Diamond Dog eating contest), and others to reschedule to fit the weekend (such as Dillinger 4's annual 4th of July show has now been moved to Saturday, July 1). That said, this weekend is filled with fantastic events; including a timely exhibit opening at Public Functionary, an intriguing remount of a forgotten classic by Park Square and Girl Friday Productions, the return of Drake Night, and the 5th anniversary of the Lady Heat DJ collective. And, lest we forget, fireworks!!
xo – l'étoile
CONTINUING THROUGH SEPTEMBER 3
Artist-Designed Mini Golf
@ Minneapolis Sculpture Garden
725 Vineland Pl
Minneapolis
10 am-10 pm Thursdays–Saturdays, 10 am-8 pm Sundays–Wednesdays / $19 ($16 students, $15 Walker Members)
Get your mini golf fix with a side of art at the Walker Art Center's Artist-Designed Mini Golf. One part classic leisure activity, one part art installation, the course is designed by Minnesota architects, designers, and artists. This year's edition features four brand new holes including a Mexican Standoff-style hole where dueling golfers are either "Minneapolis" or "St. Paul," a mirrored, Plinko-style course, a colorful obstacle course styled like children's blocks, and a tandem homage to the Blue Line and Green Line light rails. As this is one of the Walker's most popular attractions, plan on wait times before teeing off. -Todd O'Dowd
Click HERE for more information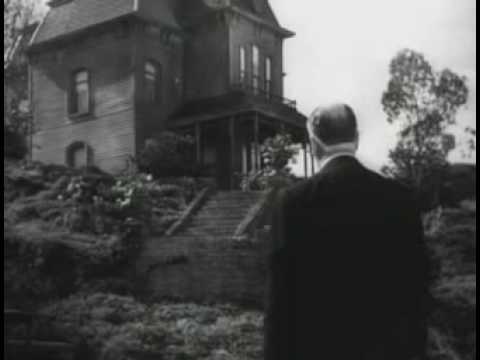 Psycho
@ The Heights Theater
3951 Central Ave NE
Columbia Heights
7:30 pm / $8
Though a case can be made for Marnie and maybe Frenzy (and, screw it, I enjoy the hell out of Topaz, Torn Curtain, and Family Plot), Psycho is regarded as Alfred Hitchcock's last stand, the final masterpiece by filmdom's most influential filmmaker who at this period was on the precipice of falling out of fashion just as he was achieving newfound reverence by French new wavers. Applying his impeccable technique to B-horror material (adapted from Robert Bloch's novel, based on Ed Gein), Hitchcock told Truffaut that Psycho was kind of his film for other filmmakers. It's an experience of "total cinema," suturing us first into sympathizing for an embezzling young woman (Janet Leigh) on the run from her employer – and then suddenly twisting the film's subjective immediacy into the eyes of the troubled young man who disposes her body, Norman Bates (Anthony Perkins). We're tightly wrapped into Hitchcock's long-time obsessions with guilt, sex, birds, mothers, voyeurism, and the problem of perspective, in addition to Norman's puzzling pathology. Horrifying, hilarious, and hypnotic, Psycho's bloody stamp of influence stretches from the familiar (Brian De Palma's thrillers, like Dressed to Kill and The Conversation) to the unexpected (Raging Bull, one of its central boxing scenes having a design based on the famous shower murder; last year's mental illness rom-com Silver Linings Playbook). Hitchcock's exercise in the black and white horror genre functioned to open our eyes to the obscured carnality of our own voyeurism and drives – which we had worked so hard to hide in the movies: Psycho was the first Hollywood film to feature a toilet on screen. Bloody good show. -Niles Schwartz
Click HERE for Tickets and More Information
THURSDAY, JUNE 29 – SATURDAY, JULY 1
(Additional Performances through July 8)
Sheep Theater presents The Good Boy and The Kid
@ Red Eye Theater
15 W 14th St
Minneapolis
Thursday – Saturday at 8 pm / $15 advance, $20 at door (Pay What You Can performance on July 5 at 8pm)
In their short time together as a company, Sheep Theater has quickly risen through the ranks to the "must see" list thanks to their work; producing ludicrously side-splittingly funny original comedies that are smart as hell. For their upcoming show at Red Eye, the company has *slightly* dialed the crazy back. The Good Boy and The Kid tells the story of twelve year-old Tilly, who is trying to learn to wrestle to beat thirteen time heavyweight champion of the world Johnny Outlaw Johnson for a million dollar cash prize and to save her mom's TV repair shop. With a script by Joey Hamburger and a production directed by Michael Hugh Torsch featuring a brace of amazing performers, this is one wrestling match with a lot of heart (and a lot of slapstick). -Todd O'Dowd
Click HERE for Tickets and More Information
THURSDAY, JUNE 29 – SUNDAY, JULY 2
(Additional Performances through August 20)
Sunday in the Park with George
@ Guthrie Theater – Wurtele Thrust Stage
818 S 2nd St
Minneapolis
Tuesdays – Saturdays at 7:30 pm, Sundays at 7 pm, Saturday & Sunday Matinees at 1 pm / $34-82
Ever since Of Thee I Sing won in 1932, the Pulitzer Prize for Drama has been won eight other times by a musical; roughly one every decade. Each musical that has won has reflected – and subsequently transcended – their times (South Pacific's examination of the insidiousness of racism, the social satire of How To Succeed In Business Without Really Trying, the existential angst at the end of the 20th Century in Rent, the reexamination of "We The People" then and now in Hamilton, etc.). When you look at it that way, it makes sense that Sunday in the Park with George won in 1985. While it is shocking that it took composer / lyricist Stephen Sondheim that long to win one (especially in the face of his groundbreaking musicals of the 1970s; an exalted list that includes Company, Follies, Sweeney Todd, and more), Sunday in the Park with George would be a turning point for his career. This would be the first time he developed a show off-Broadway (at Playwrights Horizons – where he would later develop Assassins), and it would be his first collaboration with librettist and director James Lapine (with whom he would co-create Into The Woods and Passion). Inspired by the life and work of post-Impressionist painter Georges Seurat and his painting "A Sunday Afternoon on the Island of La Grande Jatte", the musical examines the personal toll art takes on the artist by focusing on Seurat in 1884 in the throes of the creation of his masterpiece, and then on his great-grandson, an artist himself, navigating the world of art and commerce in 1984. Equally challenging and moving, Sunday in the Park with George is one of the most dazzling and contemplative musicals of the 1980s, and the Guthrie has pulled out all the stops with this production; with Guthrie artistic director Joseph Haj directing a cast led by Randy Harrison (best known for his work on Queer as Folk) and Erin Mackie (last seen in the Guthrie's production of South Pacific) and featuring a who's who of Twin Cities theatre luminaries in the ensemble (including Sasha Andreev, Christian Bardin, Cat Brindisi, David Darrow, Emily Gunyou Halaas, Ann Michels, Britta Ollmann, T. Mychael Rambo, Max Wojtanowicz, among others). Do not miss this! -Todd O'Dowd
Click HERE for Tickets and More Information
THURSDAY, JUNE 29 – SUNDAY, JULY 2
(Additional Performances through July 23)
Fly By Night
@ The Jungle Theater
2951 Lyndale Ave S
Minneapolis
Tuesdays – Saturday at 7:30 pm, Sundays at 2 pm & 7 pm / $35-45
Sometimes, you have to wonder why companies choose certain pieces to work on. Take, for example, Fly By Night. On first blush, Will Connolly, Michael Mitnick, and Kim Rosenstock's musical fable sounds too twee by half; featuring a melancholy songwriter / sandwich maker in New York getting entangled in the affairs of two sisters during the 1965 East Coast Blackouts – complete with grieving fathers, overbearing bosses, and an omniscient narrator. But something about the piece clearly spoke to Jungle Theater artistic director Sarah Rasmussen, because she has assembled a jaw-dropping ensemble of artists to bring the show to life. Starting with the cast led by none other than Rogue Valley frontman Chris Koza in the lead role of Harold and featuring the dazzling ensemble of Leah Anderson, Royer Bockus, Joshua James Campbell, James Detmar, Joy Dolo, Jim Lichtscheidl. Additionally, the band for the show is out of control with music director Mark Christine leading band that includes John Munson, Dan Schwartz, and Jeremy Ylvisaker. All of this makes Fly By Night a must-see in the summer theatre schedule. -Todd O'Dowd
Click HERE For Tickets and More Information
THURSDAY, JUNE 29
Lady Heat's Five Year Anniversary Party
@ Viking Bar
1829 Riverside Ave
Minneapolis
10 pm / Free
Big congratulations to Christy Costello, Danielle Morris, Sara Jean Hanson and Sara Pette! For five years, the Lady Heat team has been bringing soul, funk and punk to Minneapolis dance parties. This Thursday night they'll be celebrating at Viking Bar with a birthday blowout. Expect to see plenty of kids tearing up the dance floor, plus plenty of music heads and musicians nodding on the sidelines. There is no dress code, but we recommend dancing shoes and fringe. Nothing twirls on the dance floor like a good fringe. Happy birthday, ladies!! -Beth Hammarlund
Click HERE for the Facebook event
FRIDAY, JUNE 30 – SUNDAY, JULY 2
(Additional Performances through July 23)
Girl Friday Productions presents Idiot's Delight
@ Park Square Theatre – Andy Boss Thrust Stage
20 W 7th Pl – Lower Level
St. Paul
Thursdays – Saturdays at 7:30 pm, Sundays at 2 pm / $40-60
Girl Friday Productions has always been a critical darling of the Twin Cities theatre scene, thanks to actress and producer Kirby Bennett's penchant for producing quasi-forgotten plays and filling their (often large) casts with a who's-who of Twin Cities theatre talent. Which is one of the many reasons we're excited about their upcoming production. The other is the piece Ms. Bennett and company have chosen for their return to Park Square Theatre. Though best known for the films based on his plays (in particular The Petrified Forest and Young Mr. Lincoln), playwright Robert E. Sherwood would win the first of three Pulitzers for his play Idiot's Delight (which itself might be best know today for its 1939 film adaptation with Clark Gable singing and dancing). Set on the brink of war, the play concerns a motley crew of guests (including an arms dealer and his "Russian" mistress, an American vaudevillian and his troupe of chorines, a British couple on their honeymoon, a German doctor, a French pacifist, and more) trapped in the glamorous confines of a resort in the Italian Alps as the snow (and bombs) fall all around them. Combining political theory and slapstick in equal measure, Sherwood deftly examines and satirizes the various politics on display while commenting on the greed, fear, stupidity and idealism of mankind as a whole. Heady stuff to be sure, but leave it to Girl Friday to assemble the right team for this; with revered actor and director Craig Johnson working with a dazzling cast including Bonni Allen, Kirby Bennett, David Beukema, David Coral, Kevin Dutcher, Becca Hart, Eric Knutson, Karissa Lade, Sam Landman, John Middleton, Gabriel Murphy, Addie Phelps, Kory LaQuess Pullman, Stacia Rice, C. Ryan Shipley, Mike Swan and Karen Wiese Thompson. Long story short, you'd be an idiot to miss this! -Todd O'Dowd
Click HERE for Tickets and More Information
FRIDAY, JUNE 30
Cornbread Harris & His Quintet
@ Loring Pasta Bar
327 14th Ave SE
Minneapolis
6-9 pm / All Ages / Free
Although we're more than ready for some sunshine, these moody summer evenings are perfect for taking in some jazz and blues in a dark bar. And fortunately for us, the Twin Cities is never lacking in jazz, blues, or dark bars. One of our local gems is Cornbread Harris' weekly residency at the Loring Pasta Bar. James Samuel "Cornbread" Harris Sr. grew up listening to country, then mastered the blues, and eventually folded jazz into his repertoire. (Oh, and he's the father of R&B legend Jimmy Jam, so there is clearly some musical magic programmed into that gene pool.) Every Friday evening, he and his quintet take over the stage at Loring Pasta Bar, so you have plenty of chances to see this local legend in action. -Beth Hammarlund
Click HERE for more information
FRIDAY, JUNE 30
More Drake Night feat. DJ Bach, DJ Greenery, and Cloud
@ First Avenue
701 1st Ave N
Minneapolis
9 pm / 18+ / $10 advance, $12 door
Once again, local DJs Bach and Greenery and local creator Chris Cloud have revived their semi-annual tribute to the life and career of Canada's own Aubrey Drake Graham. And it's about time, say we. Since it's humble beginnings in the 7th St. Entry, Drake Night has always been one of the most fun – and most popular! – dance parties in the Twin Cities; growing to fill every nook and cranny of First Ave. In addition to Bach and Greenery's massive three-hour set, there will be a photo booth by D Koch, and other surprises in store. Word of advice: This tends to fill up, so get there early! -Staff
Click HERE for tickets and more information
SATURDAY, JULY 1
Free First Saturday Garden Party: Play
@ Walker Art Center
725 Vineyard Pl
Minneapolis
10 am – 6pm / Free Admission
People have asked us here at l'étoile if there are any good family events out there. Well, one of our all time favorites is back this weekend. Every first Saturday of the month, the Walker opens its doors for all the cool kids in town (and their parents) to explore and play throughout the galleries. This month's edition is special as it also serves as a garden party to show off the revamped Minneapolis Sculpture Garden. In addition to art making activities throughout the day there are two special events of note. The first is Open Eye Figure Theatre doing a one-day remounting of their kids puppet show Molly and the Magic Boot, which along with being a paean to the joys of being outside, is a wonderful introduction to one of our best companies in town. And if dancing is more of your beat, Jake Rudh himself will be having a special daytime edition of Transmission for all of the cool little ones. -Todd O'Dowd
Click HERE for More Information
SATURDAY, JULY 1
The Shop Opening Reception
@ Public Functionary
1400 12th Ave NE
Minneapolis
7 pm / All Ages / Free
Okay, we write about a lot of amazing local art events and we try not to play favorites, but we're pretty psyched about Public Functionary's upcoming exhibition, The Shop. Based on the culture of the Black barbershop, this Afro-centric multi-media art show explores that neighborhood microcosm, while also celebrating Black hair as an act of self-love and defiance. The selected artwork will span mediums, featuring painting, photography, and digital art. Artists include Seitu Jones, Candice Davis, Ta-Coumba Aiken, Bobby Rogers, and more. Whether you plan on staying all night or just stopping by before moving on to the rest of your evening, this free reception is one of this weekend's can't-miss events. -Beth Hammarlund
Click HERE for the Public Functionary site
SATURDAY, JULY 1
The 52nd Annual D-(1st?) of July feat. Dillinger Four
@ Triple Rock Social Club
629 Cedar Ave S
Minneapolis
6 pm / 21+ / $20-25
Dillinger Four is celebrating the 4th a little early this year. The local legends are teaming up with a great crew of supporting bands to fulfill all of your punk needs this Saturday night. With performances from The Dopamines, Color TV, Neighborhood Brats and more, you're guaranteed a night of kickass bands. The beer will be flowing. The guitar will be loud. So don't forget to eat dinner and bring your ear plugs. -Beth Hammarlund
Click HERE for tickets and more information
MONDAY, JULY 3
Minnesota Orchestra presents "Symphony for the Cities"
@ Lake Harriet Bandshell
4135 W Lake Harriet Pkwy
Minneapolis
7:30 pm / Free Admission
Now that the summer is nearly here, Minnesota Orchestra is gearing up for it's big summer event; the annual Sommerfest festival. But, before that begins, the Orchestra will indulge in its other summer tradition that's been going on for over 40 years. "Symphony for the Cities" sees the group traveling throughout the region for one night only concerts in the outdoors. This year, associate conductor Roderick Cox will be leading the orchestra through a variety of repertoire in a pre- 4th of July concert at Lake Harriet Bandshell, before performing in Plymouth (July 5), Winona (July 6), and Hudson (July 9). Best of all, the concert is free. -Todd O'Dowd
Click HERE For Tickets and More Information
MONDAY, JULY 3
The Steeles
@ Dakota Jazz Club
1010 Nicollet Mall
Minneapolis
Friday at 7:30 pm, Sunday at 2 pm / $40
There are famous families in the Twin Cities, and then there are The Steeles, one of the most dynamic musical families in the country. While fate brought J.D., Fred, Jearlyn, Jevetta, and Billy to the Cities through different ways, once they got together they would individually and collectively conquer the music world (working as composers, producers, arrangers, and singers for everyone from Prince to Soul Asylum to The Sounds of Blackness and more) the theatre scene (from The Gospel of Colonus on Broadway to Jevetta's semi-autobiographical musical Two Queens, One Castle at Mixed Blood) films (Jevetta's Oscar-nominated rendition of "Calling You" still remains the standard) and more (and that's not even including their appearances on A Prairie Home Companion or Jeralyn's radio show on WCCO). All five of the Steele siblings are uniting in a rare joint concert at one of their old stomping grounds, The Dakota. If the thought of five of the best musical talents in the nation uniting for a rate intimate concert doesn't excite you, you'd better check your pulse. -Todd O'Dowd
Click HERE for Tickets and More Information
TUESDAY, JULY 4
The 8th Annual Diamond Dog Eating Contest
@ The Depot Tavern
17 N 7th St
Minneapolis
11 am / Free Admission
Minneapolis has several weird traditions. And one of the most beloved is The Depot's annual Diamond Dog eating contest. For those unfortunate few who have never tasted the deliciousness, let us quote The Depot's menu: "Quarter Pound All Beef Hot Dog, wrapped with pepper bacon, deep fried, and served on a pretzel bun." Of course, this being a hot dog eating contest, everyone is competing for fantastic prizes (in this case tickets to First Avenue and so much more). And the crowd will be cheering everyone on; all under the watchful eye of a brace of local luminaries. Even better the host of these shenanigans is none other than local music icon Mark Mallman. So let's all gather at the Depot for that most American of past times… Gluttony! -Staff
Click HERE for More Information
TUESDAY, JULY 4
4th of July Fireworks!
@ Various locations throughout the Twin Cities
Dusk(ish) / Free
Like the rest of America, the Twin Cities will celebrate Independence Day with civility and restraint, honoring our country and its forefathers with family barbecues and wholesome celebrations. Just kidding, everyone is going to get drunk and blow shit up. There will be are a lot fireworks exploding this weekend in the Twin Cities, highlights of which will include St. Anthony Main's big celebration, where everyone in Minneapolis attempts to see how many people can fit on the Stone Arch Bridge at one time, as well as displays over in Gold Medal Park, Mill City Museum, Lake Calhoun and more. Not to mention all the patriotic parades in the communities and lakes surrounding the Twin Cities. There will also be several races being run, street dances galore and American flags on every surface you can imagine. See below for more on the fireworks deets, and more information on each respective celebration! -Staff