Weekend What's What: 6/22-6/25
by Anthony Iverson
EDITOR: ANTHONY IVERSON / CONTRIBUTORS: TODD O'DOWD, ANTHONY ENRIGHT, JON HUNT, BETH HAMMARLUND, T. A. WARDROPE
One of the best weekends the Twin Cities has to offer is back and it's sure to be a doozy this year. As always, Loring Park will be lit up all weekend and will serve as the central hub for all things Pride, but there are plenty of other block parties, dance nights and celebrations that will be happening all across the broader metro area. And if you need a break from the Pride of it all, there's so much to take in this weekend; including an important opening at the Walker, a gala opening night at the Guthrie, a fascinating collaboration between one of our favorite dancers and a brace of beloved Twin Cities musicians, and a surprise singing engagement on Monday. Take this weekend as an opportunity to enjoy Pride's positive energy and celebrate some solidarity!
xo-l'étoile
PS: Look for the pink tags for the Twin Cities Pride events.
CONTINUING THROUGH SEPTEMBER 3
Artist-Designed Mini Golf
@ Minneapolis Sculpture Garden
725 Vineland Pl
Minneapolis
10 am-10 pm Thursdays–Saturdays, 10 am-8 pm Sundays–Wednesdays / $19 ($16 students, $15 Walker Members)
Get your mini golf fix with a side of art at the Walker Art Center's Artist-Designed Mini Golf. One part classic leisure activity, one part art installation, the course is designed by Minnesota architects, designers, and artists. This year's edition features four brand new holes including a Mexican Standoff-style hole where dueling golfers are either "Minneapolis" or "St. Paul," a mirrored, Plinko-style course, a colorful obstacle course styled like children's blocks, and a tandem homage to the Blue Line and Green Line light rails. As this is one of the Walker's most popular attractions, plan on wait times before teeing off. -Todd O'Dowd
Click HERE for more information
THURSDAY, JUNE 22 – SUNDAY, JUNE 25
(On View through October 8)
Jimmie Durham: At the Center of the World
@ Walker Art Center – Target & Friedman Galleries
725 Vineyard Pl
Minneapolis
On View During Normal Gallery Hours
With all the sturm und drang surrounding the Walker lately (mostly due to artist Sam Durant's controversial sculpture "Scaffold"), one good question came out of it: namely, why hasn't the Walker exhibited more Native American artists in the galleries. As if by fate, the Walker seems to be correcting that with At the Center of the World. Originally curated by the Hammer Museum of Los Angeles, this is the first US retrospective of the groundbreaking and influential Native American visual artist, performer, writer and activist Jimmie Durham. Describing himself as an "interventionist," Durham's art (which combines collage, sculpture, photography, drawings, photography, writing, video, performance, and much more) often deals with such themes as the role of artist in society, the role of activism in art (Durham himself was a major figure in the American Indian Movement), the struggle between the natural and manmade worlds, and the ruthless examination of one's own culture and beliefs; all balanced with Durham's signature lyricism and wit and his flawless use of mixed media. This is a rare chance to see one of the most revered "artist's artists" in the field today. -Todd O'Dowd
Click HERE for More Information
THURSDAY, JUNE 22
Twin Cities Pride – Terrace Thursdays: Total Pride
@ Walker Art Center
725 Vineland Place
Minneapolis
5-10 pm / Free
Take advantage of some of the best terrace views in town this Thursday with a free party at the Walker chock full of pride themed entertainment. Get ready for a fun evening of music, guest artists and cocktails in the view of the glorious Minneapolis skyline. For this event, he terraces have been transformed into a cabaret featuring live music, films, pop-up tours by local drag queens, and pride themed activities. For what's sure to be a top-notch Pride event, get your weekend started at the Walker this Thursday. – Anthony Enright
Click HERE for more information
THURSDAY, JUNE 15 – SUNDAY, JUNE 18
(Closing Weekend)
Action Sequence
@ In the Heart of the Beast Puppet and Mask Theater
1500 E Lake St
Minneapolis
Thursday – Saturday at 8 pm, Sunday at 2 pm / $15 ($12 Students)
What's your favorite part of an action movie? The high speed chases? The daring escapes? The explosions? If you answered "Yes" to any of these questions, then Action Sequence is the show for you. Basically created as a "best of" sequence, the show is an homage to all of the special effects laden action sequences that we love in films. But with puppets! (This is an In the Heart of the Beast show, after all.) Thankfully, Heart of the Beast has assembled a terrific ensemble for this show; including director Steve Ackerman, composer Drew Kellum, and performers Maren Ward, Lizz Windnagel, Shelby Richardson, Peter Rusk, Akiko Ostlund, Edward Euclide, and Sam Van Tassel. -Todd O'Dowd
Click HERE for Tickets and More Information
THURSDAY, JUNE 22
The Theater of Public Policy: Black Guns Matter
@ Bryant Lake Bowl
810 W Lake St.
Minneapolis
6 pm Doors, 7 pm Show / $12 advance, $15 at doors
They say that timing is everything in comedy. In that case, the Theater of Public Policy has been sadly blessed. In the wake of the Philandro Castile trial, their current show happening this Thursday is sadly, perfectly timed. T2P2's traditional house style of blending insightful discussions with policy makers and figures with improvisational comedy from some of the best in the Twin Cities has always been a joy to see, but this Thursday's edition of their show has a fantastic guest; hip hop artist and Black Guns Matter founder Maj Toure, who will be talking about the thorny confluence of issues surrounding race, guns and gun education, and the 2nd Amendment. Historically, T2P2 shows sell out, so do not miss this! (On a related note: This Tuesday is their annual Mid-Year In Review Quiz Show, which mixes comedians and policy makers for an event that would make Wait, Wait, Don't Tell Me! blush.)
Click HERE For Tickets and More Information
THURSDAY, JUNE 22 – SUNDAY, JUNE 25
Kaleena Miller Dance presents Shift
@ The Southern Theater
1420 Washington Ave S
Minneapolis
Thursday – Saturday at 7:30 pm, Sunday at 2 pm / $20 advance, $24 at doors (Free for all members of the Southern's ARTShare program), $60 for all four performances
Over the past few years, dancer and choreographer Kaleena Miller has become a darling of the Twin Cities dance scene; from her breakthrough work as a founder of Rhythmic Circus, to co-directing the Twin Cities Tap Festival, to her work with her eponymous dance company that has garnered her acclaim from everyone from the McKnight Foundation to DANCE magazine. This weekend Ms. Miller and her company present her latest work Shift. Billed as "an evening length Tap Dance sound score," Ms. Miller and her dancers have flipped the script in the creation of this. Each performance will feature the same choreography but each performance will feature an original score from a different acclaimed Twin Cities Musician (drummer JT Bates on Thursday, violinist Leah Ottman of LOTT and We Are The Willows on Friday, the hip hop duo Kill The Vultures on Saturday, and bassist Reid Anderson of The Bad Plus on Sunday). This is a great chance to see an intriguing collaboration between one of our most captivating dancers in town and a brace of revered figures in our local music scene. Go! – Todd O'Dowd
Click HERE for Tickets and More Information
THURSDAY, JUNE 22 – SUNDAY, JUNE 25
Twin Cities Pride – One Voice Mixed Chorus and Nautilus Music-Theater present The Pirates of Penzance
@ Raspberry Island Regional Park
2 Wabasha St.
St. Paul
Thursday at 7:30 pm, Saturday at 3:30 pm, Sunday at 2 & 5:30 pm / Free Admission (VIP Tickets $25-50)
There's a reason why The Pirates of Penzance has remained so popular over the years. Ever since it's debut in 1879, it has been the best example of why Gilbert and Sullivan's operettas matter. Dealing with a pirate apprentice trying to break free and falling in love with a fair maiden, it's filled with dashing pirates, cunning maidens, dazzling music, and so much more (including "the very model of a modern" Major General). All of which means that if done right, a performance of Pirates can be a glorious thing to watch, and by all measures One Voice's performances this weekend on Raspberry Island in St. Paul is shaping up to be something special. Produced in collaboration with Nautilus Music-Theater and directed by revered local actor and director Gary Briggle and music direction by One Voice's artistic director Jane Ramseyer Miller, the Twin Cities mixed voice LGBTA chorus will be taking a very genderbent spin through the G&S classic. From the lesbian Pirate King and her pirates arriving by boat at the top of the show, to the Major General and "his" hapless "maidens," to other shenanigans (including a sing-along or three), this promises to be a deliciously daffy addition to the Pride festivities. -Todd O'Dowd
Click HERE For Tickets and More Information
THURSDAY, JUNE 15 – SUNDAY, JUNE 18
(Additional Performances through July 23)
Fly By Night
@ The Jungle Theater
2951 Lyndale Ave S
Minneapolis
Tuesdays – Saturday at 7:30 pm, Sundays at 2 pm & 7 pm / $35-45
Sometimes, you have to wonder why companies choose certain pieces to work on. Take, for example, Fly By Night. On first blush, Will Connolly, Michael Mitnick, and Kim Rosenstock's musical fable sounds too twee by half; featuring a melancholy songwriter / sandwich maker in New York getting entangled in the affairs of two sisters during the 1965 East Coast Blackouts – complete with grieving fathers, overbearing bosses, and an omniscient narrator. But something about the piece clearly spoke to Jungle Theater artistic director Sarah Rasmussen, because she has assembled a jaw-dropping ensemble of artists to bring the show to life. Starting with the cast led by none other than Rogue Valley frontman Chris Koza in the lead role of Harold and featuring the dazzling ensemble of Leah Anderson, Royer Bockus, Joshua James Campbell, James Detmar, Joy Dolo, Jim Lichtscheidl. Additionally, the band for the show is out of control with music director Mark Christine leading band that includes John Munson, Dan Schwartz, and Jeremy Ylvisaker. All of this makes Fly By Night a must-see in the summer theatre schedule. -Todd O'Dowd
Click HERE For Tickets and More Information
Twin Cities Pride – Tig Notaro with Fortune Feimster
@ The State Theatre
805 Hennepin Ave S
Minneapolis
8 pm / $30-75
Over the past few years, Twin Cities Pride has usually kicked off with a legendary comedy show, with past performers including Margaret Cho and the great Lily Tomlin. This year, we have not one brilliant comedian, but two. While Tig Notaro and Fortune Feimster aren't as legendary as the other names I've mentioned (not yet, anyway!), this was a big get this year. Thanks to her iconic 2013 Live album (recorded immediately after her breast cancer diagnosis), Notaro's blend of humor and sly ruefulness has been elevated by her bracing honesty. (No wonder Louis CK was one of her biggest champions.) As for Feimster, her career has been on a steady upswing for years, culminating in collaborating with Tina Fey on a new TV pilot. Both out and proud lesbians, Notaro and Feimster are not to be missed. -Todd O'Dowd
Click HERE for Tickets and More Information
THURSDAY, JUNE 22
"I'd Love To Turn You On": Sgt. Pepper at 50 feat. John Fields, Ken Chastain, John Eller, Paul Scott, Tom Scott, Peter J. Sands and Adam Levy
@ Icehouse
2528 Nicollet Ave S
Minneapolis
9:30 pm / 21 + / $12 advance, $15 door
In 1967, a little-known, under-celebrated album by an obscure pop group was released — Sgt. Pepper's Lonely Hearts Club Band, maybe you've heard of it? I kid — and it is, even after all this time, my favorite album of all time. There's a nifty little gap, though — the Beatles themselves never played the thing live from cover to cover, leaving a nice opening for other groups to do it. Cheap Trick released a cool live version a while back, there have been various LA groups of notables that have gathered to play it (still not as rad as the Wild Honey Orchestra doing White Album including Revolution 9, though) and now a Minneapolis group of notables has stepped in to hit this damn fine album top to tails. Every member of this group is a crackshot musician (many of them are part of the XTC tribute shows every year) and many of them were part of the legendary Greazy Meal, one of the tightest groups our town has produced, so you know the musicianship is gonna be up to par. Q: Will they have sitars and tablas? How will they handle the taped bits? You'll have to go and find out. And c'mon, folks, let's for sure do White Album next year. -Jon Hunt
Click HERE for tickets and more information
THURSDAY, JUNE 22
Twin Cities Pride – Lemonade Mpls Pride Kickoff Party
@ Union Rooftop
731 Hennepin Ave
Minneapolis
9:30 pm / 21+ / $10 door, $7 advance
Start your Pride weekend with a twist this Thursday night at Lemonade Mpls, a new quarterly dance party for queer women. Whether you're looking for love or just want to party with your girl gang, this rooftop party is the perfect setting to dance your cares away for an evening. And if it rains, who cares? You know what we do when life gives us lemons. -Beth Hammarlund
Click HERE for the Facebook event
FRIDAY JUNE 23
Twin Cities Pride – Beer Dabbler at Pride
@ Loring Park
Minneapolis
5:30-9:30 pm / $45 advance $55 day of
A highlight of the Pride festival for the past six years, the annual Beer Dabbler event at Pride has brought local brews to the thirsty festival goers along with live music and fun activities. In addition to tons of local beer, this year has a special theme, with over 50 breweries pouring a special brew inspired by the music of LGBTQ advocate Lady Gaga, which sounds like a fascinating exercise and a great excuse to drink a bunch of unfamiliar beers! -Anthony Enright
Click HERE for more information
FRIDAY, JUNE 23 – SUNDAY, JUNE 25
(Additional Performances through August 20)
Sunday in the Park with George
@ Guthrie Theater – Wurtele Thrust Stage
818 S 2nd St
Minneapolis
Tuesdays – Saturdays at 7:30 pm, Sundays at 7 pm, Saturday & Sunday Matinees at 1 pm / $34-82
Ever since Of Thee I Sing won in 1932, the Pulitzer Prize for Drama has been won eight other times by a musical; roughly one every decade. Each musical that has won has reflected – and subsequently transcended – their times (South Pacific's examination of the insidiousness of racism, the social satire of How To Succeed In Business Without Really Trying, the existential angst at the end of the 20th Century in Rent, the reexamination of "We The People" then and now in Hamilton, etc.). When you look at it that way, it makes sense that Sunday in the Park with George won in 1985. While it is shocking that it took composer / lyricist Stephen Sondheim that long to win one (especially in the face of his groundbreaking musicals of the 1970s; an exalted list that includes Company, Follies, Sweeney Todd, and more), Sunday… would be a turning point for his career. This would be the first time he developed a show off-Broadway (at Playwrights Horizons – where he would later develop Assassins), and it would be his first collaboration with librettist and director James Lapine (with whom he would co-create Into The Woods and Passion). Inspired by the life and work of post-Impressionist painter Georges Seurat and his painting "A Sunday Afternoon on the Island of La Grande Jatte", the musical examines the personal toll art takes on the artist by focusing on Seurat in 1884 in the throes of the creation of his masterpiece, and then on his great-grandson, an artist himself, navigating the world of art and commerce in 1984. Equally challenging and moving, Sunday in the Park with George is one of the most dazzling and contemplative musicals of the 1980s, and the Guthrie has pulled out all the stops with this production; with Guthrie artistic director Joseph Haj directing a cast led by Randy Harrison (best known for his work on Queer as Folk) and Erin Mackie (last seen in the Guthrie's production of South Pacific) and featuring a who's who of Twin Cities theatre luminaries in the ensemble (including Sasha Andreev, Christian Bardin, Cat Brindisi, David Darrow, Emily Gunyou Halaas, Ann Michels, Britta Ollmann, T. Mychael Rambo, Max Wojtanowicz, among others). Do not miss this! (Note: The Friday night opening is part of the Guthrie's annual gala, which this year features a special performance by Broadway legend Bernadette Peters, who originally starred in the original Broadway production of Sunday.) -Todd O'Dowd
Click HERE for Tickets and More Information
FRIDAY, JUNE 23 – SUNDAY, JUNE 25
Twin Cities Pride – The Saloon's Weekend Block Party
@ The Saloon
830 Hennepin Ave S
Minneapolis
Friday and Saturday: Opening at 11am. Sunday: Opening at 9 am / Friday & Saturday – $20 Advance, $25 At Doors; Sunday – $25 Advance, $30 Doors
Pretty much the epicenter of the Twin Cities LGBTQ nightlife, the Y'all Come Back Saloon (and yes, that is the original name) has pulled out all the stops for Pride Weekend. This year, however, is special as it is the 40th Anniversary of the iconic gay bar on 9th and Hennepin, and so their party is going to be extra special. Along with performers and a full old-school arcade outside, their main stage will be filled with talent; including Wilson Phillips on Friday, an "old school" drag show on Saturday, and the legendary club and R&B diva Deborah Cox on Sunday. Even better, iconic television personality Carson Kressley will serve as emcee for the Friday and Saturday nights. If there was ever a time for y'all to come back to the Saloon, this is it! -Todd O'Dowd
Click HERE for Tickets and More Information
FRIDAY, JUNE 23
Twin Cities Pride – Soul Friday – Pride 2017
@ Icehouse
2528 Nicollet Ave S
Minneapolis
9 pm / 21+ / $12 advance, $15 door
So Soul Friday is a dance party specifically for Queer Women of Color and their friends. The question: how is the mix? Welp, DJ Keezy has helpfully posted a sweet-ass Pride mix right there on the Icehouse website, so you can get a bit of the vibe of the evening, and dammit, it's clear that she knows what she's doing — I was fist-pumping within minutes of it starting up. She goes modern, 00s, 90s, matches all the shit together, keeps the flow going awesomely and works the shit out of the dancefloor, so if plenty o' Yonce, TLC, killer remixes, Salt 'n' Pepa and a billion other killer dance tracks is your bag, you know where you're gonna be on Friday night. -Jon Hunt
Click HERE for Tickets and More Information
FRIDAY, JUNE 23
Twin Cities Pride – Planet Glitter w/ Beyonce Basement and Aja
@ The Union
731 Hennepin Ave
Minneapolis
9:30 pm / 21+ / $10 advance, $12 door
There are plenty of amazing events to choose from this weekend, but the Planet Glitter party is certainly going to pack one hell of a punch. With multiple drag performances, rooftop dancing with Flip Phone's DJ Fancy Restaurant, a roving glitter patrol to sparkle up your visage, throwback jams from DJ Izzie P, and the Beyoncé Basement (that's all Beyoncé and Destiny's Child tunes from DJ Naughty Boyy), this multi-level glitter experience promises to rocket you to outer space. Special guest Aja, of the current season of RuPaul's Drag Race, will be performing and participating in a meet-and-greet, so if you're an RPDR fanatic, Planet Glitter is definitely where you'll want to be Friday night. -Beth Hammarlund
Click HERE for the Facebook event
FRIDAY, JUNE 23
Freddie Gibbs w/ Jon Connor, MAC IRV
@ Fine Line Music Cafe
318 N 1st Ave
Minneapolis
8 pm / 21+ / $20 advance, $35 reserved balcony
"Crushed Glass" the showcase video from Freddie Gibbs leaves you with no doubt as to the background that brought him to his current artistic status. Athletics brought him out of Gary, Indiana's East Side, but problems there turned him back towards life as a street entrepreneur. He turned this "day job" into fodder for a breakout rap career and working with producers such as The Alchemist, Red Spyda, and Just Blaze. Fellow breakout and Aftermath signee Jon Connor joins Northside born MAC IRV to bring some serious noise to the sometimes rare air of the Fine Line. – T.A. Wardrope
Click HERE for tickets and more information
FRIDAY, JUNE 23
Twin Cities Pride – Grown & Sexy Pride VII feat. Antic Studios, Sweetpea and Shannon Blowtorch
@ First Avenue
701 1st Ave N
Minneapolis
9 pm / 18+ / $10 advance, $15 door
This seems like an all-out blow-out, featuring not only the now-legendary spinning of Shannon Blowtorch and wild-ass visuals by Antic Studios, but also the presence of Burlesque star/organizer Sweetpea, not one but two dyke drag collectives (including the BLB's own Dykes Do Drag) AND the awesome "regular drag" of Ladies of La Femme, the Vigilantease Collective (burlesque dancing with gender and sexuality fluidity, which is rad as fuck) and the fucking Sisters of Perpetual Indulgence, Inc. which is a group of QUEER NUNS — yeah, if the Queer Nuns show, it's time to consider this a serious visual tour-de-force, right? Seems like maybe the biggest/best of all the pride dance events, so, y'know, if sweet dancing is your bag, you know where you need to be. -Jon Hunt
Click HERE for ticktes and more information
SATURDAY, JUNE 24 – SUNDAY, JUNE 25
The 2017 Twin Cities Pride Festival
@ Loring Park
1382 Willow St
Minneapolis
Saturday and Sunday 10 am – 6 pm / Free
And here it is. The moment we have all been waiting for. The celebration of every letter of the queer alphabet soup. Everyone ends up at the park (Loring Park, that is) at some point in the weekend. If you're are a member of the LGBTQIA family (or even if you're a letter on there that isn't – hence the term queer alphabet soup), then our advice is simple; come as you are, come as you want to be, but come out. High five the new queer babies that are making their debut. Bow down before all the drag queens. Shamelessly flirt with the leather daddies or the Dykes on Bikes (or both!). Stand with our queer siblings of color. Make a new friend (or twenty!). But the important thing is to come, be fabulous, and realize that you are not alone. And if you're straight, mind your manners and enjoy (here's a helpful guide for you). -Staff
Click HERE for More Information
SATURDAY, JUNE 24
Grrrl Scout Presents: Summer Camp 2017
@ The Caboose
917 Cedar Ave S.
Minneapolis
9 pm / 21 + / $12 (before 10pm), $14 (10pm-2am)
This is called "Summer Camp" but it may as well be the Summer Olympics. The Grrrl Scout dance party crew have assembled a intimidating selection of fun and games that should guarantee an enjoyable Pride weekend for any and all comers. Highlights include, but are not limited to, Truth or Dare Jenga, Giant Queer Pong, Flash Tattoo Parlor, Midnight Challenge and Seven Minutes in Heaven. Artists such as Elektra Cute, Queen Von Curves, Holidae and Troop 612 will offer creative stimulation for those needing to keep all senses firing. There will be also be plenty of "junk food classics" and the chance to score big with a new Pony Express bicycle. -T.A. Wardrope
Click HERE for the Facebook event page
SATURDAY, JUNE 24
Yacht Rock By the River
@ Psycho Suzi's Motor Lounge
1900 Marshall St. NE
Minneapolis
8 pm / 21+ / Free
If you are among the very unfortunate part of the population who does not have first hand knowledge of the 1970's, this collection of one-of-a-kind pop delicacies is a great way to acquaint you with a crucial but oft forgotten part of that splendid decade or so. Outside of the decadence and sex of disco, beyond the sweat and spikes of pink, far away from the thundering golden age of heavy metal there was a group of artists who set their sites on more, mellow, pleasures. Bonus! What better place than a riverside tiki bar to sit back and enjoy a beverage whilst imagining sunsets, bikinis and the promise of an endless, albeit fuel challenged, summer?
– T.A. Wardrope
Click HERE for the Facebook invite.
SUNDAY, JUNE 25
Twin Cities Pride – The 2017 Ashley Rukes Pride Parade and Rooftop Viewing Parties
@ Hennepin Ave & N 3rd St
Minneapolis
Parade Start Time: 11 am
Flip Phone's Pride in the Sky @ CRAVE
Bitch 'n' Brunch featuring Bitch Flowers @ Seven
Love on Top: Bey Dance Party @ Union Rooftop
Pride featuring Coco Montrese and Kimora Blac @ Mercy
There's no better way to cap off your Pride weekend than with the annual Pride Parade. With floats, dancers, drag queens, the Twin Cities Gay Men's Chorus, Dykes on Bikes, local celebrities, roller girls, and much much more, it's truly one of the most joyous events of the year. And since you won't want to miss anything, be sure to arrive early to grab a good spot on the sidewalk. Or, better yet, get an aerial view from one of the rooftop parties that will be lining Hennepin Avenue. Flip Phone and OutFront Minnesota are teaming up to take over the rooftop at CRAVE, while beloved drag queen Bitch Flowers will be hosting her annual Bitch 'n' Brunch at Seven. Beyoncé aficionados will want to check out the Love on Top dance party on the Union Rooftop, and the the parade viewing party at Mercy will feature former RuPaul's Drag Race contestants Coco Montrese and Kimora Blac. All of these events are likely to be packed, so get tickets in advance if you can, or be sure to arrive early enough to beat the crowds. -Beth Hammarlund
Click HERE for the Pride Parade site
SUNDAY, JUNE 25
Dangerous Productions presents Skin
@ The Southern Theater
1420 Washington Ave S
Minneapolis
7 pm / Pay What You Can
With all of the recent political and events that have happened, it often feels like we are in a horror movie of our own making; which means the time is ripe for Dangerous Productions to give us a taste of their latest show. One of the perennial bright spots of the Twin Cities Horror Festival, the company showing a special one-night only staged reading of its forthcoming show at this year's festival. Written by Minneapolis playwright Oya Mae Duchess-Davis, Skin uses the tropes of horror films and horror writing to examine the overt and covert ways white privilege infects society and the damage it does to all people. Considering that Dangerous Productions uses some of the most dazzling theatre makers in town, this is a rare chance to see one of the best companies in town in workshop mode. -Todd O'Dowd
Click HERE for the Facebook Event Page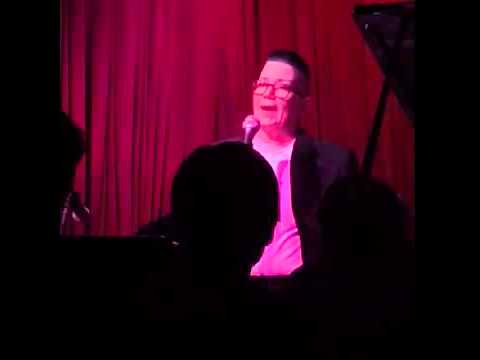 MONDAY, JUNE 26
Twin Cities Pride – Lea DeLaria
@ Dakota Jazz Club
1010 Nicollet Ave
Minneapolis
7 pm & 9 pm / $37-62
If all you know about Orange is the New Black star Lea DeLaria is that (a) she's funny, and (b) she's a lesbian, then you don't know the full story. Aside from being a pioneering stand-up comedian (and one of the first out ones on television), DeLaria is a revered jazz vocalist. As in "robbed of her Tony for the Public Theater's revival of On The Town" good. As in "hand-chosen to be one of the featured vocalists in the 50th Anniversary of the Newport Jazz Festival" good. For this visit to the intimate confines of the Dakota, Ms. DeLaria will be singing songs from her vast repertoire with a special emphasis on songs from her recent acclaimed recording House Of David delaria+bowie=jazz. Do not miss this! -Todd O'Dowd