Weekend What's What: 6/15-6/18
by Anthony Iverson
EDITOR: ANTHONY IVERSON / CONTRIBUTORS: TODD O'DOWD, ANTHONY ENRIGHT, JON HUNT, BETH HAMMARLUND, T. A. WARDROPE
Twin Cities Pride has become such an enormous festivity that the events dedicated to celebrating LGBTQIA rights have snuck into the week leading up to the actual festival itself — like with this weekend's Third Thursday at Mia and the Pride Family Picnic at Como Park. In addition to Pre-Pride, this weekend also features yet another year of our neighboring state's growing music festival, the Stone Arch Bridge Festival, the return of Mini-Golf to the Walker, a rare (and smelly!) screening of a John Waters classic at the Heights, and a couple performances at the Minnesota Zoo from two legendary live performers.
xo-l'étoile
THURSDAY, JUNE 15
Third Thursday: Pride
@ Mia
2400 Third Ave.
Minneapolis
6-9 pm / Free
For a dose of art with your Pride festivities head over to Mia this Thursday for a pride themed edition of their Third Thursdays. There's music and performance galore with Dance to live dance music from Nick Jordan and Lady Lark and Drag performances by Julia Starr and Tygra curated by Flip Phone. If film is more your speed you can preview the TPT – Twin Cities PBS documentary 'Out North', and meet the film's director Daniel Bergin. Or take the activities interactive with a themed photo booth and make your own Pride flag station. If you're peckish there will be tasty delights from Butcher Salt and refreshments available. For a dose of art and a dash of Pride you won't want to miss this month's Third Thursday. – Anthony Enright
Click HERE for the Facebook event page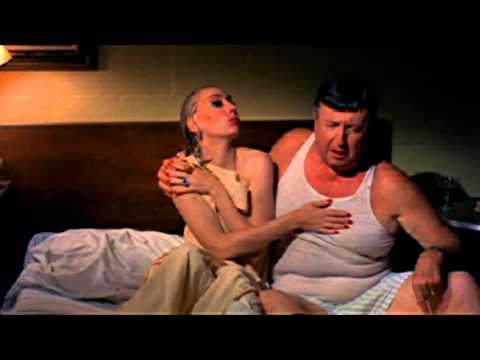 THURSDAY, JUNE 15
Polyester – In Odorama!
@ The Heights Theater
3951 Central Ave NE
Minneapolis
7:30 pm / $10
When we talk about the storied career of John Waters, we often talk about how his career pivoted away from the grindhouse shock of his output of the late 1970s (i.e. Pink Flamingos, Female Trouble, etc) to his more mainstream work of the late 1980s (though it does beg the question: Should we call Hairspray, Cry Baby, and Serial Mom mainstream?). The film seen as the turning point for Waters' oeuvre would have to be 1981's Polyester. Using the women's pictures of the 1950s and 60s as a starting point, Waters would use the form to gleefully riff on everything from abortion, adultery, pornography, fidelity, fetishism, depression, and betrayal. Centered on a family on the outs, matriarch Francine Fishpaw (played, of course, by Waters' long-time muse Divine) is reeling from depression as her family is falling apart. Salvation arrives in the form of the hunky Todd Tomorrow (played by 1950s Hollywood heartthrob Tab Hunter), but Francine learns that not everything is as it seems. Though filled with crude humor in the extreme, Waters and his ensemble (which include many of his regular players; including Edith Massey, Mink Stole, Mary Vivian Pearce, Cookie Mueller, Sharon Niesp, Marina Melin, and Susan Lowe) balance the skeeviness of the setting by having genuine affection for all of his characters, as best embodied by Divine's touching performance as Francine. For their screening this Thursday, the Heights will be screening the film as it was originally seen in Odorama!; in which the audience will have scratch and sniff cards to be used when cued by film. -Todd O'Dowd
Click HERE for Tickets and More Information
THURSDAY, JUNE 15 – SUNDAY, JUNE 18
(Additional Performances through June 24)
Action Sequence
@ In the Heart of the Beast Puppet and Mask Theater
1500 E Lake St
Minneapolis
Thursday – Saturday at 8 pm, Sunday at 2 pm / $15 ($12 Students)
What's your favorite part of an action movie? The high speed chases? The daring escapes? The explosions? If you answered "Yes" to any of these questions, then Action Sequence is the show for you. Basically created as a "best of" sequence, the show is an homage to all of the special effects laden action sequences that we love in films. But with puppets! (This is an In the Heart of the Beast show, after all.) Thankfully, Heart of the Beast has assembled a terrific ensemble for this show; including director Steve Ackerman, composer Drew Kellum, and performers Maren Ward, Lizz Windnagel, Shelby Richardson, Peter Rusk, Akiko Ostlund, Edward Euclide, and Sam Van Tassel. -Todd O'Dowd
Click HERE for Tickets and More Information
THURSDAY, JUNE 15 – SUNDAY, JUNE 18
(Additional Performances through July 23)
Fly By Night
@ The Jungle Theater
2951 Lyndale Ave S
Minneapolis
Tuesdays – Saturday at 7:30 pm, Sundays at 2 pm & 7 pm / $35-45
Sometimes, you have to wonder why companies choose certain pieces to work on. Take, for example, Fly By Night. On first blush, Will Connolly, Michael Mitnick, and Kim Rosenstock's musical fable sounds too twee by half; featuring a melancholy songwriter / sandwich maker in New York getting entangled in the affairs of two sisters during the 1965 East Coast Blackouts – complete with grieving fathers, overbearing bosses, and an omniscient narrator. But something about the piece clearly spoke to Jungle Theater artistic director Sarah Rasmussen, because she has assembled a jaw-dropping ensemble of artists to bring the show to life. Starting with the cast led by none other than Rogue Valley frontman Chris Koza in the lead role of Harold and featuring the dazzling ensemble of Leah Anderson, Royer Bockus, Joshua James Campbell, James Detmar, Joy Dolo, Jim Lichtscheidl. Additionally, the band for the show is out of control with music director Mark Christine leading band that includes John Munson, Dan Schwartz, and Jeremy Ylvisaker. All of this makes Fly By Night a must-see in the summer theatre schedule. -Todd O'Dowd
Click HERE For Tickets and More Information
THURSDAY, JUNE 15 – SATURDAY, JUNE 17
Dykes Do Drag
@ Bryant-Lake Bowl
810 W Lake St
Minneapolis
9:30 pm doors, 10 pm show / $18 door only ($9 student) Thursday; $14-18 sliding scale in advance, $18 day of show on Friday & Saturday
Ever since its founding fifteen years ago, the gender-bending queer extravaganza of traditional drag, burlesque, live music, boi-lesque, modern dance, video and visual art, and more has been packing in the houses at the Bryant Lake Bowl. This weekend, the Dykes Do Drag family are taking over the BLB for three nights packed to the teeth with local queer performance luminaries, just in time to kick off Twin Cities Pride Week. -Todd O'Dowd
Click HERE for the Bryant-Lake Bowl site
FRIDAY, JUNE 16 – SATURDAY, JUNE 17
The 2017 Eaux Claires Festival
@ Foster Farm
3443 Crescent Avenue
Eau Claire, WI
Noon Each Day / All Ages / $90 day, $169 2 day pass, $350 2 day "enhanced"
Ever since Justin Vernon (front man for Bon Iver) and Aaron Dessner (of The National) co-founded Eaux Claires, it has quickly become one of the biggest music festivals in the nation, always with a dizzying lineup of talent that criss-crosses musical genres left, right, and sideways. For this year's edition (the third), Vernon will not only play with his eponymous band, but also with Dessner in a new collaboration called Big Red Machine as well as a exciting evening with John Prine. Among the other big news of this year's lineup is Poliça will reunite with the chamber ensemble s-t-a-r-g-a-z-e to recreate their piece "Music for the Long Emergency," Paul Simon will close the festival with yMusic, and a brace of musicians (including Sam Amidon, Phil Cook, Bryce Dessner, Jenny Lewis, The Staves, and Anaïs Mitchell) will be serving as "Artists in Residence" ready to jump into any musical shenanigans they see fit. And this isn't even including the main lineup, which features Chance the Rapper, Danny Brown, Feist, Happy Apple, Spank Rock, Sylvan Esso, Tweedy, Velvet Negroni, Wilco, and so much more. There's a reason why Eaux Claires has become the go-to festival in the Midwest. Be there! -Todd O'Dowd
Click HERE for tickets and more information
FRIDAY, JUNE 16 – SUNDAY, JUNE 18
The 2017 Stone Arch Bridge Festival
@ Minneapolis Riverfront
Festival Schedule / All Ages / Free
With each passing summer, we experience an even greater wealth of music festivals. But despite the recent outdoor concert boom, the annual Stone Arch Bridge Festival still manages to set itself apart with its riverfront location and engaging mix of events and performers. This year's lineup includes the consistently impressive Art of Car Show, a family activities area (featuring a unicycling unicorn!), and performances from Peter Wolf Crier, Erik Koskinen & Friends, and more. There will be lots of art to take in as well, not to mention plenty of local vendors selling their wares. Not a bad way to spend the weekend, whether you're looking for something kid-friendly or just plan on setting up camp in the beer garden. -Beth Hammarlund
Click HERE for more information
FRIDAY, JUNE 16 – SATURDAY, JUNE 17
Monterey Pop
@ Walker Art Center – Cinema
725 Vineyard Pl
Minneapolis
Friday at 7:30 pm, Saturday at 2 pm & 7:30 pm / $10 ($8 Walker Members)
To say the Monterey Pop Festival was legendary is an understatement. Predating Woodstock by two years, the three-day festival in Monterey, California (organized by a team that included John Phillips of The Mamas & The Papas and legendary record producer Lou Adler) would serve as a template for all subsequent festivals that were to come at the end of the 1960s. (Even Scott McKenzie's bit hit "San Francisco, (Be Sure To Wear Flowers In Your Hair)" was written by John Phillips to promote the festival.) Anchored by a headliner each night (Simon & Garfunkel on Friday, Otis Redding backed by Booker T. & The MG's on Saturday, and The Mamas & The Papas on Sunday), the festival would feature breakthrough performances for The Jimi Hendrix Experience, The Who, Ravi Shankar, Janis Joplin (performing with Big Brother and the Holding Company), Jefferson Airplane, The Grateful Dead, Eric Burdon & The Animals, and many more. And who better to capture it all than iconic documentarian D.A. Pennebaker, whose hand-held verité style of camera work would go on to influence filmmakers throughout the 1970s to the present day. To celebrate the 50th Anniversary of the Monterey Pop Festival (which took place June 16-18, 1967 – 50 years to the day this weekend!) the Walker will be screening the 4K anniversary restoration of Monterey Pop, Pennebaker's iconic and influential documentary about one of the most influential concerts in rock & roll history. Packed to the gills with legendary performances, Monterey Pop pretty much invented the way rock concerts are preserved on film. Do not miss this, and (like the song says) "be sure to wear some flowers in your hair." – Todd O'Dowd
Click HERE for Tickets and More Information
FRIDAY, JUNE 16
Buddy Guy
@ Minnesota Zoo
13000 Zoo Boulevard
Apple Valley
7:30 pm / All Ages / $66
Buddy Guy is the last of the first wave of blues proto-rockers — now that BB King has died, that generation (of which Guy was the youngest) is pretty much reduced to Guy and then a bunch of people who worshipped at his feet (like Eric Clapton). Guy, at 80, is still a damn fiery player, not much diminished by age, and he plays the kind of pure Chicago blues that's been diluted at this point by a million stupid rib-joint blues bands that ripped off his sound. This is the real deal, though, and those bent notes that he's known for are fucking EARNED, folks, with like almost sixty years of journeyman gigging. If you have affection for this type of music — and you should, why would you not? — catch him now. If the last few years have taught us anything, these folks are to be treasured, they're not around forever. -Jon Hunt
Click HERE for ticktes and more information
SATURDAY, JUNE 17 – SUNDAY, JUNE 18
(Continuing through September 3)
Artist-Designed Mini Golf
@ Minneapolis Sculpture Garden
725 Vineland Pl
Minneapolis
10 am-10 pm Thursdays–Saturdays, 10 am-8 pm Sundays–Wednesdays / $19 ($16 students, $15 Walker Members)
Get your mini golf fix with a side of art at the Walker Art Center's Artist-Designed Mini Golf. One part classic leisure activity, one part art installation, the course is designed by Minnesota architects, designers, and artists. This year's edition features four brand new holes including a Mexican Standoff-style hole where dueling golfers are either "Minneapolis" or "St. Paul," a mirrored, Plinko-style course, a colorful obstacle course styled like children's blocks, and a tandem homage to the Blue Line and Green Line light rails. As this is one of the Walker's most popular attractions, plan on wait times before teeing off. -Todd O'Dowd
Click HERE for more information
SATURDAY, JUNE 17
Extreme Noise Punk Rock Flea Market
@ Extreme Noise Records
407 W Lake St
Minneapolis
10 am – 2 pm / All Ages / Free
Whether you're looking to add to your punk collection or edit it down, be sure to hit Extreme Noise's annual flea market and record swap this Saturday afternoon. Held behind the store, this annual event is a fantastic opportunity to dig for hidden treasures and mingle with like-minded punk devotees. Whether you walk away with a couple of new records, t-shirts, or just some extra cash in your pocket, it will be an early afternoon well-spent. Tables are free, but please reserve one in advance by emailing prisoncity@hotmail.com. -Beth Hammarlund
Click HERE for the Facebook event
SATURDAY, JUNE 17 – SUNDAY, JUNE 18
(In Previews – Additional Performances through August 20)
Sunday in the Park with George
@ Guthrie Theater – Wurtele Thrust Stage
818 S 2nd St
Minneapolis
Tuesdays – Saturdays at 7:30 pm, Sundays at 7 pm, Saturday & Sunday Matinees at 1 pm / $34-82 ($15-59 previews)
Ever since Of Thee I Sing won in 1932, the Pulitzer Prize for Drama has been won eight other times by a musical; roughly one every decade. Each musical that has won has reflected – and subsequently transcended – their times (South Pacific's examination of the insidiousness of racism, the social satire of How To Succeed In Business Without Really Trying, the existential angst at the end of the 20th Century in Rent, the reexamination of "We The People" then and now in Hamilton, etc.). When you look at it that way, it makes sense that Sunday in the Park with George won in 1985. While it is shocking that it took composer / lyricist Stephen Sondheim that long to win one (especially in the face of his groundbreaking musicals of the 1970s; an exalted list that includes Company, Follies, Sweeney Todd, and more), Sunday… would be a turning point for his career. This would be the first time he developed a show off-Broadway (at Playwrights Horizons – where he would later develop Assassins), and it would be his first collaboration with librettist and director James Lapine (with whom he would co-create Into The Woods and Passion). Inspired by the life and work of post-Impressionist painter Georges Seurat and his painting "A Sunday Afternoon on the Island of La Grande Jatte", the musical examines the personal toll art takes on the artist by focusing on Seurat in 1884 in the throes of the creation of his masterpiece, and then on his great-grandson, an artist himself, navigating the world of art and commerce in 1984. Equally challenging and moving, Sunday in the Park with George is one of the most dazzling and contemplative musicals of the 1980s, and the Guthrie has pulled out all the stops with this production; with Guthrie artistic director Joseph Haj directing a cast led by Randy Harrison (best known for his work on Queer as Folk) and Erin Mackie (last seen in the Guthrie's production of South Pacific) and featuring a who's who of Twin Cities theatre luminaries in the ensemble (including Sasha Andreev, Christian Bardin, Cat Brindisi, David Darrow, Emily Gunyou Halaas, Ann Michels, Britta Ollmann, T. Mychael Rambo, Max Wojtanowicz, among others). Do not miss this! -Todd O'Dowd
Click HERE for Tickets and More Information
SATURDAY, JUNE 17
Seu Jorge performs The Life Aquatic: A Tribute To David Bowie
@ Pantages Theater
710 Hennepin Ave
Minneapolis
8 pm / All Ages / $42-200
If you've not seen Wes Anderson's marvelous film The Life Aquatic, go watch it right now. I'll wait. If you have seen it, you are already in love with Brazilian singer Seu Jorge's amazing Portugese versions of David Bowie's songs that are featured all throughout the film. Seu's versions are stark, beautiful; sung in his plain and very expressive voice, he provides proof that Bowie's melodies stand alone as things of beauty. Bowie himself loved the hell out of 'em, and that's good enough for me. There are crazy front-row $200 packages that includes meeting Seu, a tote bag, a poster and a bunch of other stuff — if you're a huge Seu or Anderson fan and you've got ready cash, power to ya. -Jon Hunt
Click HERE for tickets and more information
SUNDAY, JUNE 18
Pride Family Picnic
@ Como Park East Pavilions
1199 Midway Pkwy
St Paul
11 am-2 pm / Free
Take a break from the parades and nightlife this Pride weekend for a relaxed picnic in Como Park. This family friendly event provides free hot dogs, corn on the cob, chips, and beverages and as befits a Pride theme, families of any configuration imaginable are welcome. A welcome respite from the hustle and bustle of much of Pride weekend, relax in the park at this low key picnic. – Anthony Enright
Click HERE for more information
SUNDAY, JUNE 18
Boz Scaggs
@ Minnesota Zoo
13000 Zoo Blvd
Apple Valley
7:30 pm / All ages / $67-79
Boz is, without even a question, QUINTESSENTIAL yacht rock. The former Steve Miller Band member ventured into a weird hybrid of LA session slickness and sweet-ass funk and R&B and yacht-adjacent smoothness that is about as appealing as you can possibly be. Everybody knows "Lowdown" and his Silk Degrees album, but I have been digging on Two Down Then Left which is even better. There's no runaway hit, but man, "Still Falling For You" has all the elements — Ray Parker Jr. and Jay Graydon on guitar, Jeff Porcaro on drums (you need at least one Porcaro, right?) and the ever underrated Christian musician and LA scenester producer Michael Omartian, who lends an arrangement that sounds like the damn future. Scaggs' voice is bold and brash and if you love bouncy, funky yacht music — which, come on, it's JUNE, what else are you gonna listen to, G? — tonight is your damn night. There is no finer. Boz. -Jon Hunt