Weekend What's What: 3/16-3/19
by Anthony Iverson
EDITOR: ANTHONY IVERSON / CONTRIBUTORS: TODD O'DOWD, ANTHONY ENRIGHT, JON HUNT, BETH HAMMARLUND, ALLISON SHILINSKI, T. A. WARDROPE
There is a ton going on in the Twin Cities this weekend with a variety that will suit every weekender's taste for Minneapolis/St. Paul. Aside from a few St. Paddy's celebrations and a great lineup of local music (with performances by P.O.S., Zuluzuluu, Dosh, Tony Peachka and more), there are also a few creative art exhibits at Mia and Public Functionary, Flip Phone's Holy Trinity dance party, and a Planned Parenthood benefit at Honey. Plus much, much more.
xo-l'étoile
THURSDAY, MARCH 16
Third Thursday: At Home with Monsters
@ Minneapolis Institute of Art
2400 3rd Ave S
Minneapolis
6-9 pm / Free
This Thursday, take the opportunity to check out Minneapolis Institute of Art's newest, highly anticipated exhibit. At Home with Monsters puts a spotlight on the creative process of one of the best genre-bending horror gurus of our time, Guillermo del Toro.  Join Mia to see the exhibit for free and enjoy a backdrop of new-wave goth-pop from Graveyard Club and a live special effects makeup demonstration. Movie buffs in town can get a sneak peek at the forthcoming line up for the 36th Minneapolis St. Paul International Film Festival, too, while soaking in the gorey glory of Guillermo del Toro's dream-inspired horror. Take it all in this Thursday from 6 to 9 pm. -Allison Shilinski
Click HERE for More Information
THURSDAY, MARCH 16
Films at the Fitz: Back to the Future with Sarah White
@ Fitzgerald Theater
10 Exchange St E
St Paul
7 pm / All Ages / Free (tickets limited to two per person)
We had you to Back to the Future. Or did we have you at Sarah White? Either way, we have you with this one. This Thursday evening, Films at the Fitz pairs up an '80s classic with a modern classic as part of its celebration of Minnesota Public Radio's 50th anniversary. With this lineup, you're guaranteed to have a blast of a night, but perhaps what's even crazier is that you can have this blast for free. Yep, this event is free and open to the public. (Two tix per person, though.) So dig out your favorite Marty McFly puffer vest and prepare yourself for Sarah White's neon soul and a cinematic blast from the past. -Beth Hammarlund
Click HERE for the Facebook event
THURSDAY, MARCH 16
Ultra Fem: Planned Parenthood Benefit
@ Honey
205 E Hennepin Ave
Minneapolis
9 pm / $8
Ladies, gird your loins! For everyone out there with one of those "host" or "pre-pregnant" bodies, our reproductive rights, something we've grown very comfortable with, are under threat once again. Though the fight to protect our bodies' autonomy is being led by many, perhaps the most important figure in this battle is Planned Parenthood, an organization dedicated to protecting reproductive autonomy and providing reproductive healthcare services for women (and men too!) of all ages, backgrounds and incomes. This Thursday night, dance for your rights with a night of music at Honey, featuring Cat and Fox, Speedweed, Lexii Alijai and MINNIE/BLUNTZ. Proceeds will go to Planned Parenthood Minnesota, so all that partying will be for a good cause. -Beth Hammarlund
Click HERE for the Facebook event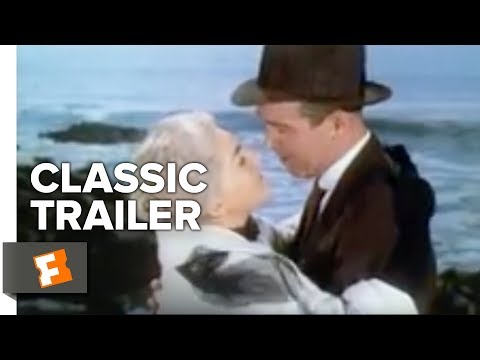 THURSDAY, MARCH 16
The Ninth Annual Hitchcock Festival: Vertigo
@ The Heights Theater
3951 Central Ave NE
Columbia Heights
7:30 pm / $10
Now in its ninth year, the Trylon's annual Hitchcock Festival is a local celebration of one of the greatest directors in all of cinema history. And to kick off this year's edition, they will be taking over the Heights for a special screening of the restored 70mm print of what is easily his greatest film. and what could be considered the greatest film ever made by Old Hollywood – Vertigo. Centering around Hitchcock's pet themes (obsession, manipulation, metamorphosis, voeurism, dualism) and featuring the most sumptuous cinematic take on San Francisco (dreamily shot by cinematographer Robert Burks), Vertigo's tale of an acrophobic former detective (a never better James Stewart) and his love of a doomed woman (Kim Novak, who manages to embody the Hitchcockian Blonde fetish trope and shatter it at the same time) circles upon itself as obsessions force the characters to make the same choices over and over again (just as Bernard Herman's atmospheric score loops on itself and Saul Bass' iconic title sequence layers spirals upon spirals). Any chance to see Vertigo is always a treat, but it is best viewed on as big of a screen as possible (which is why The Heights is so essential for movies like this). – Todd O'Dowd
Click HERE For Tickets and More Information
THURSDAY, MARCH 16 – SATURDAY, MARCH 18
Charles Atlas / Rashaun Mitchell / Silas Riener – Tesseract
@ Walker Art Center – McGuire Theater
725 Vineyard Pl.
Minneapolis
Thursday – Saturday at 8pm / $28
As it has shown in its landmark retrospective of his works, iconic dancemaker Merce Cunningham was notorious for collaborating with other artists outside of the traditional dance world. One of his most iconic partnerships was with filmmaker Charles Atlas. Not only would Atlas and Cunningham redefine how dance was recorded on film, video, and digital medium, but also how dances were conceived for the moving image (witness Atlas' installations as part of the Walker's Common Time retrospective). This weekend, Mr. Atlas is teaming up with dancers and choreographers Rashaun Mitchell and Silas Riener (who were members in the final iteration of Cunningham's dance company) for the area premiere of Tesseract. Blending live dance (featuring a company of seven dancers) and 3D film (live edited in real time on stage by Mr. Atlas), this multidisciplinary piece plays with space, depth perceptions, and more in dazzling blend of the corporeal and the digital. -Todd O'Dowd
Click HERE for Tickets and More Information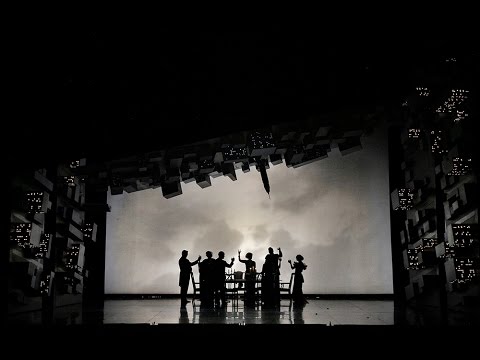 THURSDAY, MARCH 16 – SUNDAY, MARCH 19
(Closing Weekend!)
Minnesota Opera presents Dinner at Eight
@ Ordway Center for Performing Arts
345 Washington St
St. Paul
Thursday and Saturday at 7:30 pm, Sunday at 2 pm / $25-200
Given its world-renown reputation as being the place for world premieres of new operatic works, it's slightly surprising that Minnesota Opera isn't doing a world premiere for its 2017-2018 season (though we are getting Jake Heggie's revered operatic adaptation of Dead Man Walking); especially since we've been so spoiled with their world premieres of the Pulitzer-winning Silent Night, Doubt, The Manchurian Candidate, and last season's massive box-office hit The Shining. As the capstone of this period, and coming on the heels of the American premiere of Diana's Garden, the company is debuting their operatic adaptation of Dinner at Eight. Based on the play by George S. Kaufman and Edna Ferber (and better known from George Cukor's 1932 film adaptation which was a breakout hit for Jean Harlow), the story follows the Talbot family as it tries to maintain its standing in New York society at the start of the Depression by throwing the ultimate dinner party for a pair of visiting British nobles. Add into the mix a disgraced grande dame of the stage, a rapacious businessman and his brassy trophy wife, the doctor she's having an affair with and his long-suffering wife, the Talbot's willful daughter and her beleaguered fiancé, and more, and you have the making for one of the greatest comedies of all time – regardless of what medium it's in. Featuring a libretto by Mark Campbell (the secret ingredient to Minnesota Opera's string of recent world premieres) and a score blending traditional opera and Broadway music of the 1930s by revered composer William Bolcom (best known for his operatic adaptation of A View from the Bridge), the company has brought an A+ ensemble to bring this piece to life; including conductor David Agler, director Tomer Zvulun, and a dazzling cast led by Mary Dunleavy and Stephen Powell as the Talbots, and featuring Brenda Harris, Craig Irvin, Susannah Biller, Andrew Garland, Adriana Zabala, Richard Troxell, Siena Forest, and Benjamin Sieverding. This is one dinner party that you can not miss. -Todd O'Dowd
Click HERE for Tickets and More Information
THURSDAY, MARCH 16 – SUNDAY, MARCH 19
(Closing Weekend!)
The Royal Family
@ Guthrie Theater – McGuire Proscenium Stage
818 S 2nd St
Minneapolis
Wednesdays – Saturdays at 7:30 pm, Sundays at 7 pm, Wednesday, Saturday, and Sunday Matinees at 1 pm / $34-67
While every theatre fan in town is salivating over the Guthrie's forthcoming production of King Lear (with Nathaniel Fuller and Stephen Yoakam – two of our best actors in the Twin Cities – alternating in the title role), this weekend there's another pretty amazing show there. Loosely inspired by the Barrymore family (yes, Drew Barrymore's antecedents – in particular her grandfather John and her great aunt Ethel), George S. Kaufman and Edna Ferber's comedy The Royal Family is one of the zaniest, yet most heartfelt plays ever written about the joys and sorrows of the show biz life. Set in the 1920s, the Cavendish family is made up of three generations of actors who are all at different stages of their career – from the grande dame matriarch Fanny, to the womanizing Tony, to prima donna Julie, to ingenue Gwen, and more – all trying to decide between the actor's tumultuous life or the stability of the "real" world. What makes the Guthrie production so exciting (aside from the fantastic cast – which includes Robert O. Berdahl, Bear Brummel, David Darrow, Elizabeth Franz, Stuart Gates, Shawn Hamilton, Charles Hubbell, Victoria Janicki, Bill McCallum, Michelle O'Neill, Mo Perry, Matthew Saldívar, Angela Timberman, Ricardo Vázquez, and Tatiana Williams) is the fact that it's being directed by Rachel Chavkin; not only the artistic director of the New York theatre collective The TEAM, but is currently receiving critical hosannas for the Broadway production of the musical Natasha, Pierre & The Great Comet of 1812. Do not miss this! – Todd O'Dowd
Click HERE for Tickets and More Information
THURSDAY, MARCH 16 – SUNDAY, MARCH 19
(Closing Weekend!)
The Red Shoes
@ Open Eye Theatre
506 E 24th St
Minneapolis
Thursdays – Saturdays at 7:30 pm, Sundays at 4 pm / $12-18
It is a truism in the Twin Cities theatre scene that when director and designer Joel Sass is allowed to get weird, magical things happen. Oh, to be sure, theatre companies have allowed Sass to run wild (such as his recently acclaimed production of Peter and the Starcatcher for Theatre Latté Da), but when Mr. Sass is allowed to be completely unchained (as he was with his former company Mary Worth Theatre Company) he can make miracles happen. Which is why we're so excited for his adaptation of Hans Christian Anderson's iconic fairy tale; reset in the modern day and borrowing heavily from film noir and studies of amnesia and multiple personality disorder. Taking place in a tiny apartment in a big city, an agoraphobic woman (played by Kimberly Richardson) receives a pair of haunted red shoes that leads her into a harrowing adventure out into the world and into the dark corners of her own mind. Featuring manipulated objects, dolls, and mask work, this promises to be a dreamy and dark fairy tale from one of the most daring theatre makers in town. -Todd O'Dowd
Click HERE for Tickets and More Information
THURSDAY, MARCH 16 – SATURDAY, MARCH 18
(Closing Weekend!)
Savage Umbrella presents The Awakening
@ The Southern Theater
1420 Washington Ave S
Minneapolis
Thursdays – Sundays at 7:30 pm, Saturday Matinees at 2 pm / $24 (Free for members of the Southern Theater's ARTShare program)
In 2010, Savage Umbrella had one of the biggest successes of its career with The Awakening. Working from her own adaptation of Kate Chopin's seminal 1889 novella, director Laura Leffler-McCabe's production managed to capture the steaminess of the Louisiana setting, and the emotional stifling that Edna Pontellier is fighting against. So it makes perfect sense that for their tenth anniversary, Ms. Leffler-McCabe and her company would remount this seminal work in Savage Umbrella's history with an all-star company of collaborators; led by the fantastic Emily Dussault as Edna. -Todd O'Dowd
Click HERE for Tickets and More Information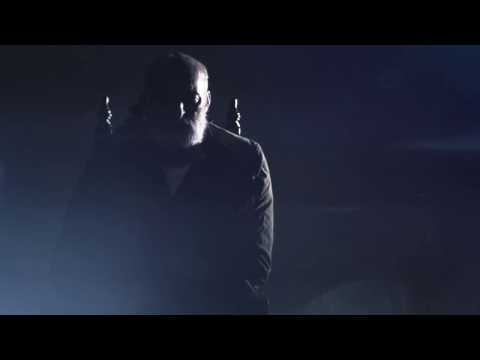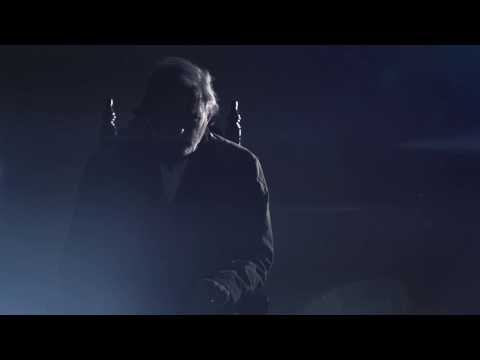 THURSDAY, MARCH 16 – SUNDAY, MARCH 19
(Additional Performances through April 2)
King Lear
@ Guthrie Theater – Wurtele Thrust Stage
818 S 2nd St
Minneapolis
Tuesdays – Saturdays at 7:30 pm, Sundays at 7 pm, Wednesday, Saturday, and Sunday Matinees at 1 pm / $29-77
Last year, when Guthrie Theater artistic director Joseph Haj made his company directorial debut with Pericles, we wondered aloud what would his shows look like with the local actors. And to his enormous credit he has brought tons of local talent to the Guthrie's stages in leading roles. Now he's ready to apparently kick off the tires and go all in with this year's Shakespeare play. While the story of King Lear and his machinations with his daughters is well known to most theatre-going audiences, what's novel about this production is who is playing the title role as Nathaniel Fuller and Stephen Yoakam – two of the best actors in town – are alternating in the title role. And if that isn't enough, the rest of local ensemble (including such heavy hitters as Thomas Brazzle, Shá Cage, Sun Mee Chomet, J.C. Cutler, Charity Jones, Kris L. Nelson, Kate Nowlin, Howard W. Overshown, Jason Rojas, Armin Shimerman, David Whalen, James A. Williams, and Kim Wong) is fantastic. This production is shaping up to be the event of the theatre season and you would be foolish to miss this. -Todd O'Dowd
Click HERE For Tickets and More Information
THURSDAY, MARCH 16
Vince Staples w/ Kilo Kish
@ First Avenue Mainroom
701 First Ave N
Minneapolis
6 pm / All Ages / $20 advance, $25 door
This is Vince Staples' first national headlining tour and he's got plenty going to keep it rolling for the duration. The tour's named after Wes Anderson's "The Life Aquatic" and the tour art matches the aesthetic. Whether or not his stage show brings in those same elements will be something to be discovered. The tour is supporting the "Prima Donna" EP, driving album that is bu turns raspy and pained and other times a fully-produced onslaught of sound. The choice of "Life Aquatic" is curious, as Staples' own style and raps are very much not the drawn-out mannered style of the darling indie filmmaker. Kilo Kish also appears on the poster and will be providing opening warm-ups for a swim in the watery evening ahead. -T.A. Wardrope
Click HERE for more information.
FRIDAY, MARCH 17
Creative Mornings: Frank Gaard
@ MCAD
2501 Stevens Avenue
Minneapolis
8:30-10 am / Free
The latest guest in this breakfast lecture series aimed at the creative community is renowned Minneapolis based artist Frank Gaard. Through his vibrantly colorful and graphically bold paintings often employing cartoon like imagery, Gaard's style and wit has made him a bastion of the local arts scene for over five decades. In addition to his own practice, Gaard is well know for his three decades of teaching and mentorship at MCAD and for publishing the cult zine Artpolice from the 70's through the 90's. Gaard is a well know provocateur, so we expect this iteration of Creative Mornings to be a lively and complex outing. The event is currently full, but you can get on the waitlist HERE. -Anthony Enright
Click HERE for more information.
FRIDAY, MARCH 17
St. Patrick's Day Parade
@ Mears Park to Rice Park
St. Paul
Noon-2 pm / Free
Break out the lawn chairs and blankets and get set up at your favorite spot along the parade route to enjoy St. Paul's most enduring celebration of Irish heritage, now entering it's sixth decade. Typically attracting tens of thousands of onlookers, this parade is presented by the St. Patrick's Association, a non-profit organization that supports the celebration of Irish heritage and passes on extra profits to local charities. Before or after the parade stop into Landmark Center for an Irish Celebration the whole family can enjoy (tickets $7 adults $5 kids). -Anthony Enright
Click HERE for more information.
FRIDAY, MARCH 17 – SUNDAY, MARCH 19
(Additional Performances through March 26)
Puppet Lab
@ In the Heart of the Beast Theatre
1500 E. Lake Street
Minneapolis
7:30 pm / $15
In the Heart of The Beast Theatre's new artist incubator Puppet Lab pairs emerging artists with experienced vetran mentors to help them create and premiere exciting new work. Now in it's sixth year, 2017's Puppet lab features work by 4 artists presented on two consecutive weekends. Week one starts with Chamindika Wanduragala's "Fulfillingness Rebirth," that explores self identity through the lens of motherhood using shadow puppet stop-motion animation. Also in week one, Madeline Helling's "Brothers" which topically enough deals with two brothers building a wall to combat the changing demographics of their neighborhood. Week two brings a colorful and absurd variety show featuring puppets and masks entitled "Bipolar Lite" by artist Patty Gille and Allison Osberg's "Mythomania", a story of a sweet potato digging herself out of a hole that examines the realities of our post-truth world. Whichever week you decide to sample these unique voices should prove to be transfixing. -Anthony Enright
Click HERE for tickets to Week 1 HERE
FRIDAY, MARCH 17
P.O.S. w/ZULUZULUU and Invisible Boy
@ First Avenue
701 1st Ave N
Minneapolis
8 pm / 18+ / $15 advance, $18 door
So P.O.S. steps firmly into avant-hip-hop territory with the astounding "sleepdrone/superposition," a 9-minute epic of progressive/experimental music that's as much a work of minimalist electronic music as it is a damn angry hip-hop tune which is pretty much all verse-spitting top to bottom. He's always been good, ambitious, but this is something else entirely, as wild/weird as anything else happening, and miles above the stuff that passes as experimental nowadays (Future, looking at you). And yeah, it mentions his fresh-ass kidney, police violence, the state of black America, a few beefs and a million other things (I mean, hell, it's nine minutes of someone's thoughts, it goes everywhere). Pair this with the new hotness that is ZULUZULUU and the dreamy experimentation of Invisible Boy and you have a damn interesting night of music. -Jon Hunt
Visit the First Avenue website for more information
FRIDAY, MARCH 17
Wellness w/ Colin Campbell & the Shackletons, Tony Peachka
@ 7th St. Entry
701 First Ave N
Minneapolis
8 pm / 18+ / $10 advance, $12 door
Wellness is the new project from Jordan Gatesmith. Gatesmith was a member of both Howler and Total Babe, though his bio express some uncertainty about those facts. The Bandcamp page claims the genres of Cowpunk and Mall Goth. There are, in fact, several dairies within range of Los Angeles (their home base) and Gatesmith revels in low-end vocals enough to betray a fondness for gothy vocal stylings. He might have to lose the denim jacket if he wants to go full darksider, of course. Colin Campbell & the Shackletons have their own ode to the blackest-of-black clad scenesters, but it's more bluesy than doomy. Tony Peachka is in fact a explosive punish crew and not the famous crooner of the same name. – T.A. Wardrope
Click HERE for more information.
FRIDAY, MARCH 17
Dillinger Four: St. Patricks Day Massacre
@ Triple Rock Social Club
629 Cedar Ave. S.
Minneapolis
8pm / 21+ / $13 advance, $15 doors
Dillinger Four are hosting this wonderful opportunity to enjoy yourself on a venerated national holiday in a way that has a little to do with the crass and possibly racist traditions of that venerated national holiday. Dump out the green shakes, puke colored beer, and life a pint high in the air for some good old boot stomping punk rock fury. The Slow Death, Victory, 83 Wolfpack and The Liverspots are set to bring the noise alongside D4. I wouldn't expect any tub thumping, but an inspired cover of "Turkish Song of the Damned" might earn a beer or two from the crowd. – T.A. Wardrope
Click HERE for more information.
SATURDAY, MARCH 18
Conversation with Leslie // Loving
@ Public Functionary
1400 12th Ave NE
Minneapolis
This Saturday brings the Midwest Mixed Conference Launch Event & Fundraiser at one of Minneapolis's most active gallery spaces in town, Public Functionary. Earlier in the day, take the opportunity to hear from Public Functionary's own Tricia Heuring and artist Leslie Barlow in a public conversation about loving. Politics or personal, we could all use some reminders to love.  Get yours this Saturday at Public Functionary from 2 to 3:30 pm. -Allison Shilinski
Click HERE for the Facebook event page
SATURDAY, MARCH 18
Theatre Coup d'Etat presents Fight Night
@ Bryant Lake Bowl
810 W Lake St
Minneapolis
10 pm / $10-15
Remember Celebrity Deathmatch, the MTV show from the late '90s and early '00s that paired up celebrity to fight to the death? Well, Theatre Coup d'Etat certainly must have had that in the back of their mind as they created Fight Night, playing this Saturday at the Bryant Lake Bowl. Created in collaboration with revered local fight choreographer Adam Scarpello, this new variety show centers around the science and art of fighting. Witness characters from all across the mediums (celebrities, politicians, Shakpespearian charactes, sci-fi legends, and more) battling it out over swords, axes, knives, bricks, bats, hand-to-hand, rubber chickens (?!), whaever. And the audience decides the fates of these exciting fights, brought to us by a company who is known for going for the artistic (and litteral) jugular. -Todd O'Dowd
Click HERE for Tickets and More Information
SATURDAY, MARCH 18
WHY? w/ Dosh
@ Cedar Cultural Center
416 Cedar Ave S
Minneapolis
7 pm / All Ages / $17
The Bay Area bedroom psych-folk group WHY — basically Yoni Wolf and whoever he chooses to play with — have been putting out records full of trippy, plain-spoken meditations that push the boundaries of folk into interesting electronic-tinged territories coupled with Wolf's guy-next-door singing voice. It's interesting stuff — not a million miles away from where Bon Iver was before he got really weird, or where Animal Collective heads occasionally minus the white-man stomp that occasionally mars their music, or where Father John Misty heads minus the sometimes overweening arrangements. Martin Dosh, aka just Dosh, is kind of a one-man instrumental weirdo himself, putting out albums of skittering home-studio tunes filled with DIY electronics, weird sounds, atmospheric intrigue and the kitchen sink. Freaky folks will like this freaky folk. -Jon Hunt
Visit the Cedar Cultural Center website for more information.
SATURDAY, MARCH 18
CAT CLAW feat. Maria Isa, Lady Midnight, Mixie D, Lady Xok and more
@ Kitty Cat Club
315 14th Ave SE
Minneapolis
10 pm / 21+ / $5
Ass-kicking and tremendous Latina singer/songwriter Maria Isa leads this evening of "dancing, live drumming, harmonies and grooves" — I'm guessing it'll be a combo of live performance, DJed stuff, percussion, band, etc, since the other guests are a combo of same including Lady Midnight, Mixie D, Lady Xok, DJ Tony Trouble and Odino. Whatever occurs, it will induce dance, this is promised. There will also be nifty pop-up shops from NaeButter, who makes homemade body butter in some amazing-sounding scents (Lemongrass Lavender? MMmmm) and Diva Rags, a local clothing shop featuring local designers — POC-owned business for the damn win. -Jon Hunt
Visit the Facebook event page for more information
SUNDAY, MARCH 19
Timepieces: Tank Girl Screening with Samantha Rei
@ Trylon Microcinema
3258 Minnehaha Ave
Minneapolis
3 pm / All Ages / $8
How does one make watching Tank Girl an even better experience? No, that's not a trick question. It can actually be done. Start by screening it at the Trylon Microcinema, one of our favorite joints in town. Second, make it a part of the Timepieces series, a partnership between the Trylon and the Minnesota History Center. Finally, find the perfect host, preferably a local celebrity whose personal philosophy (and wardrobe) echo Tank Girl's post-apocalyptic badass sensibility. Ta da! A Sunday afternoon screening of a beloved cult classic hosted by fashion designer Samantha Rei. If these late winter/early spring days have you done, we promise that Lori Petty's delightful interpretation of the comic book character will put a spring in your step and add some badass to your attitude. -Beth Hammarlund