Weekend What's What: 3/9-3/12
by Anthony Iverson
EDITOR: ANTHONY IVERSON / CONTRIBUTORS: TODD O'DOWD, ANTHONY ENRIGHT, JON HUNT, BETH HAMMARLUND, ALLISON SHILINSKI, T. A. WARDROPE
Spring is slowly starting to return to the Twin Cities, which means that the weekends are going to get busy again. This weekend is no exception. In addition to the opening of St. Paul's long-dormant Palace Theater (with shows by Atmosphere, The Jayhawks, and Phantogram to kick it off), the Twin Cities this weekend will feature a variety of unique art exhibits, tributes to a couple iconic '80s/'90s bands, a few honorary shows for the Fab Four, and the world premiere of Minnesota Opera's version of the comedy Dinner at Eight.
xo-l'étoile

THURSDAY, MARCH 9 
Art Kills Kancer Poster Show
@ SooVAC
2909 Bryant Ave S #101
Minneapolis
6-9 pm / Free
This Thursday, SooVAC hosts new joint effort from Kill Kancer and design and branding studio, Very, Inc. Kill Kancer is an organization working towards the implementation of policies and programs that help individuals make life and behavioral changes which can help prevent deaths from cancer. Want to learn more?  Check out their website here, or simply attend Thursday's poster show at SooVAC. The night launches the new Art Kills Kancer campaign, offering a clever, succinct, and edgy take on cancer prevention that won't bore you to tears like a health textbook. The event will also feature music by DJ Lori Barbero and the opportunity to shop screen printed versions of the posters on display. Fuck cancer–see art, make friends this Thursday at SooVAC.  -Allison Shilinski
Click HERE for More Information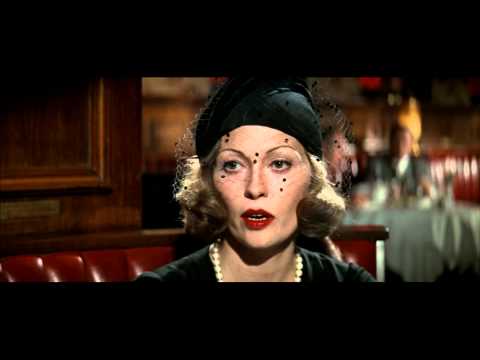 THURSDAY, MARCH 9
Technicolor Noir: Crime Films In Color + The Ninth Annual Hitchcock Festival: Rear Window
@ The Heights Theater
3951 Central Ave NE
Columbia Heights
7:30 pm / $8
The term film noir literally translates from the French into "black film," but while most of the great film noirs are in black and white, the blackness isn't so much about the color palate as it is dark motives of the characters. While most film noirs were made in black and white on the cheap, Hollywood found ways to make film noirs in the post-WWII boom drenched in glorious Technicolor that still managed to reveal the dark souls therein. The finale of this glorious retrospective by the Trylon and the Heights is Rear Window, which also does double duty as the launch of the Trylon's annual salute to the films of Alfred Hitchcock. Rear Window makes perfect sense as the crossover point for both series as its Hitchcock's truest faints at the film noir style, while combining it with Hitchcock's pet theme of voyeurism. Set amongst the windows of Greenwich Village, a wheelchair-bound photographer (James Stewart) takes up to using his camera to spy on his neighbors; much to the chagrin of his socialite girlfriend (Grace Kelly) and his nurse (Thelma Ritter). All hell breaks loose when he thinks he witnesses a murder. Or does he? Thanks to the cast and Hitch's use of making the audience doubt what it sees, he manages to pull off a dazzling film noir in the middle of the day. – Todd O'Dowd
Click HERE For Tickets and More Information
THURSDAY, MARCH 9 – SUNDAY, MARCH 12
(Additional Performances through March 19)
The Royal Family
@ Guthrie Theater – McGuire Proscenium Stage
818 S 2nd St
Minneapolis
Wednesdays – Saturdays at 7:30 pm, Sundays at 7 pm, Wednesday, Saturday, and Sunday Matinees at 1 pm / $34-67
While every theatre fan in town is salivating over the Guthrie's forthcoming production of King Lear (with Nathaniel Fuller and Stephen Yoakam – two of our best actors in the Twin Cities – alternating in the title role), this weekend there's another pretty amazing show there. Loosely inspired by the Barrymore family (yes, Drew Barrymore's antecedents – in particular her grandfather John and her great aunt Ethel), George S. Kaufman and Edna Ferber's comedy The Royal Family is one of the zaniest, yet most heartfelt plays ever written about the joys and sorrows of the show biz life. Set in the 1920s, the Cavendish family is made up of three generations of actors who are all at different stages of their career – from the grande dame matriarch Fanny, to the womanizing Tony, to prima donna Julie, to ingenue Gwen, and more – all trying to decide between the actor's tumultuous life or the stability of the "real" world. What makes the Guthrie production so exciting (aside from the fantastic cast – which includes Robert O. Berdahl, Bear Brummel, David Darrow, Elizabeth Franz, Stuart Gates, Shawn Hamilton, Charles Hubbell, Victoria Janicki, Bill McCallum, Michelle O'Neill, Mo Perry, Matthew Saldívar, Angela Timberman, Ricardo Vázquez, and Tatiana Williams) is the fact that it's being directed by Rachel Chavkin; not only the artistic director of the New York theatre collective The TEAM, but is currently receiving critical hosannas for the Broadway production of the musical Natasha, Pierre & The Great Comet of 1812. Do not miss this! – Todd O'Dowd
Click HERE for Tickets and More Information
THURSDAY, MARCH 9 – SUNDAY, MARCH 12
(Additional Performances through March 19)
The Red Shoes
@ Open Eye Theatre
506 E 24th St
Minneapolis
Thursdays – Saturdays at 7:30 pm, Sundays at 4 pm / $12-18
It is a truism in the Twin Cities theatre scene that when director and designer Joel Sass is allowed to get weird, magical things happen. Oh, to be sure, theatre companies have allowed Sass to run wild (such as his recently acclaimed production of Peter and the Starcatcher for Theatre Latté Da), but when Mr. Sass is allowed to be completely unchained (as he was with his former company Mary Worth Theatre Company) he can make miracles happen. Which is why we're so excited for his adaptation of Hans Christian Anderson's iconic fairy tale; reset in the modern day and borrowing heavily from film noir and studies of amnesia and multiple personality disorder. Taking place in a tiny apartment in a big city, an agoraphobic woman (played by Kimberly Richardson) receives a pair of haunted red shoes that leads her into a harrowing adventure out into the world and into the dark corners of her own mind. Featuring manipulated objects, dolls, and mask work, this promises to be a dreamy and dark fairy tale from one of the most daring theatre makers in town. -Todd O'Dowd
Click HERE for Tickets and More Information
THURSDAY, MARCH 9 – SUNDAY, MARCH 12
(Additional Performances through March 18)
Savage Umbrella presents The Awakening
@ The Southern Theater
1420 Washington Ave S
Minneapolis
Thursdays – Sundays at 7:30 pm, Saturday Matinees at 2 pm / $24 (Free for members of the Southern Theater's ARTShare program)
In 2010, Savage Umbrella had one of the biggest successes of its career with The Awakening. Working from her own adaptation of Kate Chopin's seminal 1889 novella, director Laura Leffler-McCabe's production managed to capture the steaminess of the Louisiana setting, and the emotional stifling that Edna Pontellier is fighting against. So it makes perfect sense that for their tenth anniversary, Ms. Leffler-McCabe and her company would remount this seminal work in Savage Umbrella's history with an all-star company of collaborators; led by the fantastic Emily Dussault as Edna. -Todd O'Dowd
Click HERE for Tickets and More Information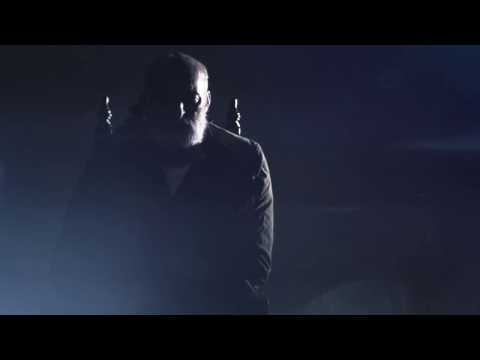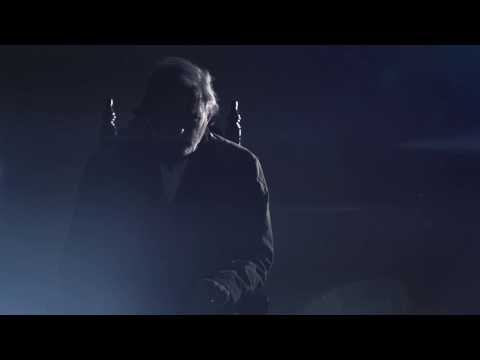 THURSDAY, MARCH 9 – SUNDAY, MARCH 12
(Additional Performances through April 2)
King Lear
@ Guthrie Theater – Wurtele Thrust Stage
818 S 2nd St
Minneapolis
Tuesdays – Saturdays at 7:30 pm, Sundays at 7 pm, Wednesday, Saturday, and Sunday Matinees at 1 pm / $29-77
Last year, when Guthrie Theater artistic director Joseph Haj made his company directorial debut with Pericles, we wondered aloud what would his shows look like with the local actors. And to his enormous credit he has brought tons of local talent to the Guthrie's stages in leading roles. Now he's ready to apparently kick off the tires and go all in with this year's Shakespeare play. While the story of King Lear and his machinations with his daughters is well known to most theatre-going audiences, what's novel about this production is who is playing the title role as Nathaniel Fuller and Stephen Yoakam – two of the best actors in town – are alternating in the title role. And if that isn't enough, the rest of local ensemble (including such heavy hitters as Thomas Brazzle, Shá Cage, Sun Mee Chomet, J.C. Cutler, Charity Jones, Kris L. Nelson, Kate Nowlin, Howard W. Overshown, Jason Rojas, Armin Shimerman, David Whalen, James A. Williams, and Kim Wong) is fantastic. This production is shaping up to be the event of the theatre season and you would be foolish to miss this. -Todd O'Dowd
Click HERE For Tickets and More Information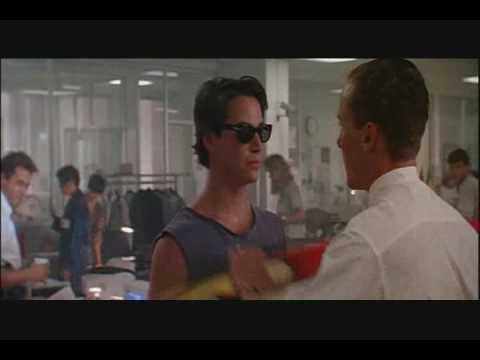 FRIDAY, MARCH 10 – SUNDAY, MARCH 12
A Century of Women Filmmakers: Point Break
@ Trylon Microcinema
3258 Minnehaha Ave S
Minneapolis
Friday – Saturday at 7 & 9:30 pm, Sunday at 5:30 & 8 pm / $8
Continuing the Trylon's month-long salute to women directors, the micro-cinema is showing Point Break. Yes, the prototypical bro action film was directed by a woman. But then again, director Kathryn Bigelow has always excelled at more rough and tumble films (see Strange Days, The Hurt Locker, Zero Dark Thirty, etc.), so in a sense she was the perfect choice to handle the odd coupling of a straight-laced FBI agent (Keanu Reeves) trying to infiltrate a gang of surfers who may be a gang of bank robbers (led by Patrick Swayze at his most charismatic). Thanks to her sure-handed direction she managed to get bang-on performances from her leads and the rest of the cast (including Gary Busey and Lori Petty) even in the face of bank-robberies, surfing, skydiving, and more. -Todd O'Dowd
Click HERE for Tickets and More Information
FRIDAY, MARCH 10
Atmosphere w/ Sims, Dem Atlas, Lady Midnight, Shannon Blowtorch
@ The Palace Theatre
17 W 7th Pl
Saint Paul
8 pm / 18+ / $25 (Sold Out!)
After laying the dormant in the heart of what could be the heart of downtown St. Paul night life, the Palace Theater has been brought back to being a centerpiece of live entertainment in the Twin Cities. Operated by the same team that keeps First Avenue shining bright, this looks to be the new second star for artists who are lucky enough to escape the tractor beam of venues such as the Xcel or the Target Center. They've appropriately chosen some names that are right in the loud heart of what is "happening" in the local music scene these days (with a full weekend of shows that also includes The Jayhawks on March 11, and Phantogram on March 12). After a year when we've lost so many points of light, its a welcome genesis for live and local music. -T.A. Wardrope
Click HERE for more information
SATURDAY, MARCH 11
Postcommodity Artist Talk
@ Walker Art Center
Garden Terrace Room
725 Vineland Place
Minneapolis
6 pm / Free
Arts collective Postcommodity creates work that filters the global reach of market and colonizing forces through an indigenous lens to expose the pervasive and even assultive influence of these forces in our culture and our lives. A perfect example of the expansive and topical nature of their work can be seen in Repellent Fence, a 2015 installation art piece that places 26 ten-foot "scare-eye" bird deterrent balloons used at the US/Mexico border figuratively knitting the two sides together on either side of an existing border fence. During this artist talk, Postcommodity members Raven Chacon, Cristóbal Martínez, and Kade L. Twist will discuss that project and also debut their poetry / prose essay "2043: No Es Un Sueño," which reflects on native self-determination, ethnic and national identity, and the coming moment when whites will become a minority in the US. The first 75 attendees will receive a a free pamphlet version of the essay. -Anthony Enright
Click HERE for more information

SATURDAY, MARCH 11
Patterns of Dialogue Opening
@ Form + Content Gallery
210 2nd St N
Minneapolis
7-9 pm / Free
Fellow U of M art department freaks graduates and art aficionados alike will look forward to Form + Content Gallery's new show opening this Saturday. The new exhibition, Patterns of Dialogue, will display a collection of paintings and works on paper by University of Minnesota Art Department professors, Clarence Morgan and Howard Oransky. Their second show together at Form + Content Gallery, Patterns of Dialogue explores concepts surrounding pictorial structure, rhythm, imagery, and experience. See the latest work from the U of M Art Dept. faculty this Saturday from 7 to 9 pm at Form + Content Gallery. -Allison Shilinski
Click HERE for More Information
SATURDAY, MARCH 11
Glitch Art Is Dead Opening Reception
@ Gamut Gallery
717 S 10th St
Minneapolis
7-11 pm / All Ages / $5
As far as artistic movements go, glitch art is still a newborn babe, having only come into this world at the end of the last millennium. Since then, the phenomenon has gone through countless evolutions, as elements of internet culture so hurriedly do. Its global community of digital devotees guarantees that the artform is constantly reenergized with new perspectives, ideas and inspirations. This Saturday evening, Gamut Gallery will be celebrating their newest exhibition, Glitch Art Is Dead, an international project featuring 90 artists from around the globe. For the unfamiliar, the medium takes digital errors and abnormalities, or "glitches," and repurposes them into bold and colorful creations. These creations can be appreciated as is, or further manipulated by transforming the work into sound files or even word documents. Glitch art represents the digital evolution of artistic creation, and whether you are familiar with the form or a new appreciator, Saturday night's opening is sure to be an eye-opening experience. -Beth Hammarlund
Click HERE for the Facebook event
SATURDAY, MARCH 11
(Additional Performance through March 19)
Minnesota Opera presents Dinner at Eight
@ Ordway Center for Performing Arts
345 Washington St
St. Paul
Saturday at 7:30 pm / $25-200
Given its world-renown reputation as being the place for world premieres of new operatic works, it's slightly surprising that Minnesota Opera isn't doing a world premiere for its 2017-2018 season (though we are getting Jake Heggie's revered operatic adaptation of Dead Man Walking); especially since we've been so spoiled with their world premieres of the Pulitzer-winning Silent Night, Doubt, The Manchurian Candidate, and last season's massive box-office hit The Shining. As the capstone of this period, and coming on the heels of the American premiere of Diana's Garden, the company is debuting their operatic adaptation of Dinner at Eight. Based on the play by George S. Kaufman and Edna Ferber (and better known from George Cukor's 1932 film adaptation which was a breakout hit for Jean Harlow), the story follows the Talbot family as it tries to maintain its standing in New York society at the start of the Depression by throwing the ultimate dinner party for a pair of visiting British nobles. Add into the mix a disgraced grande dame of the stage, a rapacious businessman and his brassy trophy wife, the doctor she's having an affair with and his long-suffering wife, the Talbot's willful daughter and her beleaguered fiancé, and more, and you have the making for one of the greatest comedies of all time – regardless of what medium it's in. Featuring a libretto by Mark Campbell (the secret ingredient to Minnesota Opera's string of recent world premieres) and a score blending traditional opera and Broadway music of the 1930s by revered composer William Bolcom (best known for his operatic adaptation of A View from the Bridge), the company has brought an A+ ensemble to bring this piece to life; including conductor David Agler, director Tomer Zvulun, and a dazzling cast led by Mary Dunleavy and Stephen Powell as the Talbots, and featuring Brenda Harris, Craig Irvin, Susannah Biller, Andrew Garland, Adriana Zabala, Richard Troxell, Siena Forest, and Benjamin Sieverding. This is one dinner party that you can not miss. -Todd O'Dowd
Click HERE for Tickets and More Information
SATURDAY, MARCH 11
RAIN: A Tribute to the Beatles / A HARD DAYS NIGHT: A Tribute to the Beatles
@ State Theatre
805 Hennepin Avenue
Minneapolis
RAIN: 8 pm / All Ages / $43.50-$63.50
@ New Century Theatre
615 Hennepin Ave
Minneapolis
A HARD DAYS NIGHT: 3 pm & 7 pm / All Ages / $42
If you think it's kind of amusing that there are TWO Beatles tribute bands playing simultaneously at two different theaters, both presented by the Hennepin Theatre Trust — well, you're not alone. It is kind of, you know, odd. I actually had to research this deal for my daughter because she and her ex-boyfriend were going to attend one of these (until he dumped her for another girl — JERK!) and my extensive research tells me that the slight tip-to goes to RAIN, who have tons of good reviews and apparently put on a hell of a fun show. Not that A Hard Days Night are bad or anything — they're great too, cover all of the eras of the band and have the endorsement of our own local Beatle connector Joey Molland of Badfinger fame. So either way you go, you're basically good. If you harbor a desire to see a live band play Beatles tunes very well, including ones from the "we never play live" era of the band, I'm betting you're gonna have a hell of a time. -Jon Hunt
Visit the Hennepin Theatre Trust website for more info about both events.
SATURDAY, MARCH 11
The Jayhawks w/ The Cactus Blossoms, The Cloak Ox
@ Palace Theater
17 7th Pl W
St. Paul
7 pm / 18+ / $30 general admission
This is opening weekend for the new venue that looks to bring First Avenue style cool to the other side of the river. Like First Ave, it looks to offer an experience which is perfectly tailored to the venue itself, rather than the other way around (looking in the direction of other recent nightclub ventures in Minneapolis). For the second night, Palace will switch from the hip-hop tour de force of Friday night and into the alternative country jams of The Jayhawks. The Jayhawks sound as good as ever, if not better, and they will be joined by local favorites The Cactus Blossoms and the supergroup known as The Cloak Ox (Martin Dosh, Jeremy Yvilsaker, Mark Erickson, Andrew Broder). Basically, it's a perfectly curated sample of a musical moment in our (mostly) fair state. -T.A. Wardrope
Click HERE for more information.
SATURDAY, MARCH 11
Moving Units perform the songs of Joy Division w/ Viktor Fiction and Soviet
@ Turf Club
1601 University Ave
St. Paul
8 pm / 21+ / $10 advance, $12 door
I mean, fair enough — the Moving Units are absolutely reliant on Joy Division and early New Order for their sound, a post-punk amalgam of skittering drums, throbbing bass and angular synths, not to mention the ever-present disaffected vocals. That's not to say that's a bad thing — hell, a lotta bands from their era (early 2000s) drew niftily from this era, and while Moving Units aren't as famous as, say, Interpol or White Lies, they're perhaps more angular and weirder and a little more PiL-ish than their peers. So they're uniquely qualified, really, to play the songs of Joy Division, and from the samples I've heard, they do it damn fine. Possibly — possibly — even better than Pete Hook's touring nostalgia show, which I've never thought was very impressive. Openers Viktor Fiction and Soviet are so very much in this same vein, which I'm betting you fucking love (you should). -Jon Hunt
Visit the First Avenue website for more information.
SATURDAY, MARCH 11
Just Can't Get Enough: A Night of New Wave and Depeche Mode
@ Psycho Suzi's Motor Lounge
1900 Marshall St. NE
Minneapolis
8 pm / 21+ / Free
There was a flashbulb moment a week or so ago when the Neo-Nazi internuts tried to claim Depeche Mode as their own. Like most things those folks do it was patently ludicrous, but not without precedent. For some reason, the austere aesthetic of Depeche Mode has caused another layer of the cornucopia of confusion for that crowd (We won't even get into the whole Joy Division and New Order thing). At any rate, they are very much not, of course, and this night will be a celebration of everything they came from and where they are at now. Have a drink, consider how fashion has changed very little in thirty years, and don't forget your shades. -T.A. Wardrope
Click HERE for the Facebook invite.
SUNDAY, MARCH 12
Modist Market
@ Modist Brewing
505 N. 3rd St.
Minneapolis
12-5pm / Free
The Minneapolis Craft Market's periodic pop-up hops into the North Loop neighborhood this weekend at the Modist Brewing space. With 3 dozen makers, this market is chock full of a variety of quality products, including jewelry, clothing, printmaking, woodwork, ceramics, bath and body products, stationery and home wares, all created by talented local artists and artisans. While you shop enjoy one of Modist's creative and experimental brews and check out their gleaming and energy efficient brewing operation and taproom. -Anthony Enright