Weekend What's What: 2/23-2/26
by Anthony Iverson
EDITOR: ANTHONY IVERSON / CONTRIBUTORS: TODD O'DOWD, ANTHONY ENRIGHT, JON HUNT, BETH HAMMARLUND, ALLISON SHILINSKI, T. A. WARDROPE
This weekend's lineup of events gives you a taste of what's to come once the weather gets warmer — a time when breweries and distilleries come out of the woodworks and start hosting more events. Aside from Norseman's fashionable one-year anniversary dance party and Day Block's "Bands that Brew" concert, this weekend will also feature the Minneapolis Craft Market, Winterfest, a Twin Cities Oscar Experience and much more.
xo-l'étoile
CONTINUING THROUGH FEBRUARY 28
Wells Fargo Winter Skate
@ Landmark Center
75 5th St. East
St. Paul
All Day / Free
As if Downtown St. Paul wasn't already picturesque enough, Winter brings a new level of Instagram worthy sights particularly in Rice Park which sports the twinkling holiday decorations that accompany the St. Paul Winter Carnival. This season the area adjacent to the park in front of the Landmark Center will also be home to an epic skating rink open to the public. Bring your friends and family out for some icy fun, and don't worry if you don't have skates, you can rent them there for only $4 or borrow for free if you bank at Wells Fargo. It's not like we have a paucity of outdoor activities available to us during the Minnesota Winter, but think of this as a great excuse to explore Downtown St. Paul this season. -Anthony Enright
Click HERE for more information

THURSDAY, FEBRUARY 23 – FRIDAY, FEBRUARY 24
Music for Merce
@ Walker Art Center
725 Vineland Place
Minneapolis

8 pm / $28 ($50 for both nights)
Walker Art Center holds two days of special performances for current exhibition, Merce Cunningham: Common Time. The exhibition is an interdisciplinary survey of Merce Cunningham's career that features live dancers and music in both the theater and galleries. At this musical ode, enjoy a festival of sound performances curated by John King, renowned composer and guitarist. With unique solo, duo, ensemble, and landmark works on the program for each evening, you can make a weekend of it!  Check it out at Walker Art Center this Thursday and Friday at 8 pm. -Allison Shilinski
Click HERE for More Information
THURSDAY, FEBRUARY 23 – SATURDAY, FEBRUARY 25
"I Am Not a Filmmaker": The Films of Marcel Broodthaers
@ Walker Art Center – Sinemar
725 Vineland Place
Minneapolis
7:30 pm / Free
The Walker's retrospective of poet / visual artist Marcel Broodthaers includes lectures, readings and screenings exploring this artist's output and legacy. The Walker is home to 22 of the artist's work with documentaries, animation, and fictional shorts produced throughout his career. Broodthaers' work is wide-ranging using film in gallery installations, performances, and even presented in commercial movie theaters. The artist pointedly stated that rather than seeing himself as a filmmaker he begin with poetry and visual art while finally ending with cinematic output. This exhibit of the artist's sometimes puzzling short films is a perfect opportunity to view his extremely rare works while also casting them within the larger context of the artist's filmic practice. -Anthony Enright
Click HERE for tickets and more information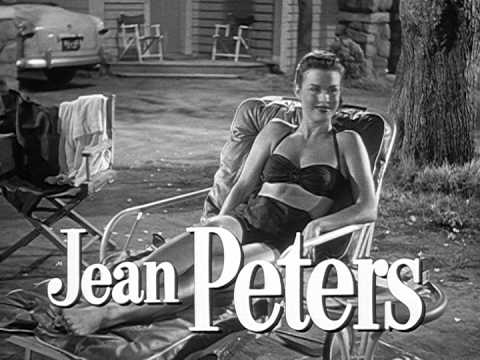 THURSDAY, FEBRUARY 23
Technicolor Noir: Crime Films In Color – Niagara
@ The Heights Theater
3951 Central Ave NE
Columbia Heights
7:30 pm / $8
The term film noir literally translates from the French into "black film," but while most of the great film noirs are in black and white, the blackness isn't so much about the color palate as it is dark motives of the characters. While most film noirs were made in black and white on the cheap, Hollywood found ways to make film noirs in the post-WWII boom drenched in glorious Technicolor that still managed to reveal the dark souls therein. Next up in the Trylon and the Heights' series is Niagara (which was filmed in Technicolor despite the black and white trailer above). Centering around a tempestuous, unhappily married couple (Joseph Cotten and Marilyn Monroe – in her first film where she got top billing) and a newlywed couple that gets swept up in their affairs (Jean Peters and Max Showalter), Niagara feels like a Hitchcock film in the use of the Niagara Falls setting and the sharp camera angles (in fact, Hitchcock himself would pay sly tribute to director Henry Hathaway years later in Vertigo – where the famous end chase up the bell tower feels similar to Hathaway's famous climactic chase through the Rainbow Tower Carillon). Even better, Monroe proves to be a delicious femme fatale slinking around in her tight red dress (it was a production still from this film that Andy Warhol used for his famous screen print of Monroe), and this would be the first of a one-two-three punch (along with Gentlemen Prefer Blondes and How To Marry a Millionaire) that would launch her to superstardom. -Todd O'Dowd
Click HERE For Tickets and More Information
THURSDAY, FEBRUARY 23 – SUNDAY FEBRUARY 26
(Additional Performances through March 5)
Nina Simone: Four Women
@ Park Square Theatre – Andy Boss Thrust Stage
Historic Hamm Building
20 W 7th St – Lower Level
St. Paul
Wednesdays – Saturdays at 7:30 pm, Saturdays & Sundays at 2 pm / $40-60
To say that Nina Simone is a one of the most towering and influential figures in modern music is an understatement. The High Priestess of Soul was known musically for her idiomatic take on what she called "Classical American Music" where she would apply classical musical idioms to popular American standards (and vice versa) in her singing, piano playing, and arranging; blending everything from opera, gospel, jazz, classical art songs, Bach minuets, blues, folk songs throughout all eras, and so much more into the mix. But what endeared her to listeners for all the ages was how she would use her musical gifts to grab the ear of America (and anyone else within earshot) and hit them with the Civil Rights conflicts where they least expect it with anger at the treatment of African Americans throughout history up to the current day (think of her own compositions such as "Mississippi Goddamn," "Go Limp," and more). It's that blend of musical excellence and righteous subterfuge (and righteous fury) that fuels Nina Simone: Four Women; one of Park Square's biggest hits of last season getting a special remount in an expanded edition in time for African American History Month. In Christina Ham's play with music, Ms. Simone finds herself in the bombed out ruins of the 16th Street Baptist Church in Birmingham, Alabama writing "Mississippi Goddamn" in the company of three other women bound by tragedy (and if this sounds like the start of one of Ms. Simone's famous songs, then you need to look at the title of the play again). With an astonishing cast (led by the great Regina Marie Williams as Nina and featuring Jamila Anderson, Aimee K. Bryant, and Traci Allen Shannon) and production staff (including director Faye M. Price and music director Stanford Moore), this is one production that you MUST see! -Todd O'Dowd
Click HERE for Tickets and More Information
THURSDAY, FEBRUARY 23 – SUNDAY FEBRUARY 26
(Additional Performances through March 4)
Walking Shadow Theatre Company presents Marie Antoinette
@ Red Eye Theater
15 W 14th St
Minneapolis
Wednesdays – Saturdays at 7:30 pm, Sundays at 2 pm / $15-26
Oh Marie Antoinette! There's so many things that can be said about her; puppet of her mother Maria Theresa, gilded plaything of Louis XVI, party girl, proponent of cake-eating, and so much more. And while playwright David Adjmi's look at her life isn't necessarily re-inventing the wheel it does use the conflict of the young French queen trying to find agency for herself as all of France projected its dreams, fantasies, and nightmares onto her. Heady stuff to be sure, but if anyone can find a balance it's Walking Shadow Theatre Company; with John Heimbuch directing a formidable ensemble led by Jane Froiland as Marie. -Todd O'Dowd
Click HERE for Tickets and More Information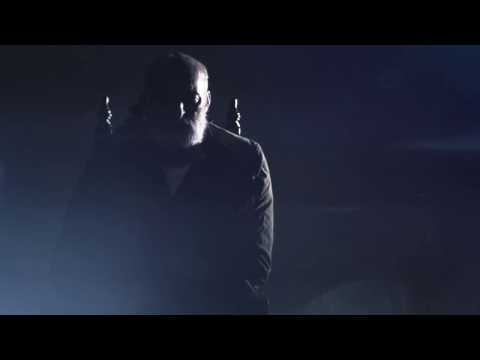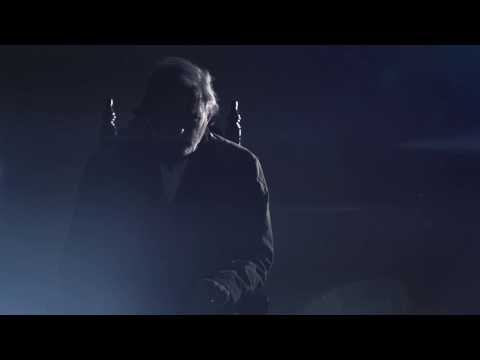 THURSDAY, FEBRUARY 23 – SUNDAY, FEBRUARY 26
(Additional Performances through April 2)
King Lear
@ Guthrie Theater – Wurtele Thrust Stage
818 S 2nd St
Minneapolis
Tuesdays – Saturdays at 7:30 pm, Sundays at 7 pm, Wednesday, Saturday, and Sunday Matinees at 1 pm / $29-77
Last year, when Guthrie Theater artistic director Joseph Haj made his company directorial debut with Pericles, we wondered aloud what would his shows look like with the local actors. And to his enormous credit he has brought tons of local talent to the Guthrie's stages in leading roles. Now he's ready to apparently kick off the tires and go all in with this year's Shakespeare play. While the story of King Lear and his machinations with his daughters is well known to most theatre-going audiences, what's novel about this production is who is playing the title role as Nathaniel Fuller and Stephen Yoakam – two of the best actors in town – are alternating in the title role. And if that isn't enough, the rest of local ensemble (including such heavy hitters as Thomas Brazzle, Shá Cage, Sun Mee Chomet, J.C. Cutler, Charity Jones, Kris L. Nelson, Kate Nowlin, Howard W. Overshown, Jason Rojas, Armin Shimerman, David Whalen, James A. Williams, and Kim Wong) is fantastic. This production is shaping up to be the event of the theatre season and you would be foolish to miss this. -Todd O'Dowd
Click HERE For Tickets and More Information
THURSDAY, FEBRUARY 23
SPCO at Icehouse
@ Icehouse
2528 Nicollet Ave S
Minneapolis
6 pm Doors, 7 pm Show / $20
One of the best trends of recent years in the world of classical music has been seeing groups performing in intimate, non-traditional settings; and leading the charge has been the Saint Paul Chamber Orchestra. Tonight, join members of the SPCO for an intimate concert at Icehouse with an eclectic repertoire including two Mozart quartets, Villa-Lobos' surreal duet The Jet Whistle for flute and cello, and a new work by American composer Jessie Montgomery. -Todd O'Dowd
Click HERE for Tickets and More Information
FRIDAY, FEBRUARY 24
Winterfest
@ Target Field – Delta Sky Club
1 Twins Way
Minneapolis
7-10 pm / $75
The Minnesota Craft Brewers Guild presents what may be the most comprehensive overview of the current state of craft brewing in the state, with nearly all 100 Guild members participating. In addition to unlimited samples of specialty and seasonal beers there will be gourmet bites, opportunities to learn more about craft beer making and live music. The evening ends with a "Best of Fest" Great Snowshoe Award handed out to the brewery whose beer is chosen as crowd favorite. Tickets for the event are currently sold out, so hopefully you already have you ticket. -Anthony Enright
Click HERE for more information

FRIDAY, FEBRUARY 24
Beauty in Chaos Opening
@ Squirrel Haus Arts
3450 Snelling Ave
Minneapolis
7-9 pm / Free
Squirrel Haus Arts holds an opening for new exhibition, Beauty in Chaos.  The group show, featuring work by 15 artists in various media, seeks to explore the dynamic relationship between order and disorder from multiple perspectives. Meet the artists behind this engaging multidisciplinary show at the opening this Friday from 7 to 9 pm. -Allison Shilinski
Click HERE for the Facebook event page
FRIDAY, FEBRUARY 24 – SATURDAY, FEBRUARY 25
Drone Not Drones: The 4th Annual 28-Hour Drone
@ The Cedar Cultural Center
416 Cedar Ave S
Minneapolis
6 pm Doors, 7 pm Show (Ending at 11 pm Saturday) / All Ages / $20 Advance, $30 Day of Show
In a way it makes perfect sense that the Walker's "Music for Merce" program is happening the same weekend as the fourth edition of Drone Not Drones. After all, it would be John Cage's almost anti-music theories that would serve as the starting point that would lead to drone music as we know it today. Inspired by Low's infamous 2013 Rock The Garden Set, this event gathers a who's who of local musical luminaries (including Low frontman Alan Sparhawk, Lee Ranaldo of Sonic Youth, Circuit des Yeux, Anonymous Choir, Dosh, tiny deaths, Flavor Crystals, STNNNG, Paris 1919, The Murder of Crows, Gaelynn Lea, A Constant Cough, and so many more) for an endurance performance over 28 consecutive hours; all as a fundraiser for Doctors Without Borders/ Médecins Sans Frontières (MSF). This year's drone will also be streamed live at DroneNotDrones.com, for those who can't be there in person. -Todd O'Dowd
Click HERE for Tickets and More Information
FRIDAY, FEBRUARY 24
Norseman Anniversary Gala
@ Norseman Distillery
451 Taft St. NE, Unit 19
Minneapolis
8-11:45 pm / $75
It seems like only yesterday Norseman Distillery opened their doors as one of the most exciting tasting rooms in the Cities, but it's actually been a full year. To celebrate, they're turning their tasting room into a dance club this weekend only. Their signature cocktails will be just part of the fun with patrons dressed to the nines and tunes from Nightchain DJs Keith Millions and Ken Hannigan. – Anthony Enright
Click HERE to view participating breweries
FRIDAY, FEBRUARY 24
Thundercat w / Zack Fox
@ Fine Line Music Cafe
318 First Ave N
Minneapolis
8 pm / 18+ / Sold Out
It's a credit to our fair Twin Cities that this show is sold-out. Thundercat is a perfect musical storm wrapped up in a uniquely chillaxed aural deliver system. Stephen Bruner (Thundercat) started bass when he was 4, was playing with Suicidal Tendencies in his teens and toured with Snoop Dog and Erykah Badu prior to launching his own career with The Beyond in 2011. This show coincides with the release of his new album "Drunk" a collection of tracks which includes "Show You the Way" a perfectly contemporary use of the classic voice talents of Mr. Michael McDonald and Mr. Kenny Loggins. "Tell 'em how you feel, Kenny." -T.A. Wardrope
Click HERE for more information.
SATURDAY, FEBRUARY 25th
NEON Pop Up Boutique: Future of Black History
@ Northside Economic Opportunity Network
1007 W Broadway Ave, Ste 100
Minneapolis
11 am – 3 pm / All Ages / Free
Ever since the election, many of us have been focused on when we get to vote next: the midterm elections, the mayoral race, the election for city council. And while those city races are coming up this spring, we have a long wait until the midterms. Fortunately, you can vote every single day by where and how you choose to spend your money. Enter NEON's monthly Pop Up Boutique, an event that brings together small and independent business owners in a temporary space. Not only does shopping in a setting like this mean that your dollars go directly to small businesses in the Northside, it also provides invaluable real-life learning opportunities for entrepreneurs. As they prepare to expand and grow their businesses, this showcase allows them to experiment, hone their instincts, interact with customers and refine their products. This Saturday, be sure to hit NEON's pop-up and then warm up with a hot meal at Breaking Bread. -Beth Hammarlund
Click HERE for the Facebook event
SATURDAY, FEBRUARY 25
(On View through March 25)
Leslie Barlow: Loving
@ Public Functionary
1400 12th Ave NE
Minneapolis
7 pm – 12 am / Free Admission
This year marks the 50th Anniversary of "Loving vs. Virginia," the landmark Supreme Court that overturned anti-miscegenation laws nation-wide (so named after Mildred and Richard Loving, the bi-racial couple – she was African American, he was white – who were sentenced to a year in Virginia state prison for marrying each other). It's that sense of discrimination over biracial people and couples (and the tenuous political climate we are in) that has inspired "Loving," Minneapolis-based artist Leslie Barlow's newest exhibit of ten large-scale portraitures of interracial people, couples, and families that challenge entrenched notions of race, race relations, identity, family, and love. -Todd O'Dowd
Click HERE for More Information
SATURDAY, FEBRUARY 25
Phantom Tails w/ Black Widows, Tony Peachka
@ Day Block Brewing Company
1105 S. Washington Ave
Minneapolis
9 pm / 21+ / $5
Now, this is a happening, man. Dayblock Brewery is doing a "bands that brew" series of custom brews paired with local shows. In this installment, Phantom Tails worked with the good brewers to concoct a drink steeped in alchemy learned in the shadowy hop fields of Eastern Lupululand. The result is something they call "Phantom Ale". This is limited edition type thing, so this may be one of your few chances to enjoy this arcane beverage. Rumor has it the formula is hidden amongst the music they will be performing alongside of Black Widows and Tony Peachka. Listen carefully and drink deeply. -T.A. Wardrope
Click HERE for the Facebook invite.

SUNDAY, FEBRUARY 26
Minneapolis Craft Market
@ Lake & Legends Brewing
1368 LaSalle Ave
Minneapolis
Noon-5 pm / Free
If any brewery knows how to utilize their large, lovely taproom, it's Lake & Legends Brewing Company.  Enjoy some brews and shop locally made goods from around the cities at this cold weather installment of the Minneapolis Craft Market.  Now that Valentine's Day is over, enjoy guilt free shopping for yourself!  This market's lineup includes everything from Amelia & Holly's Compassionately Crafted Canine Treats to sexy, travel-friendly undies from Urban Undercover and gorgeous upcycled garb from Foat Design. Now that's quite the line-up! -Allison Shilinski
Click HERE for the Facebook event page
SUNDAY, FEBRUARY 26
Ron Upton Memorial Concert feat. Likehell, Self-Evident, Buildings, Hardcore Crayons, Countach, Stress of Her Regard, John Swardson and more
@ James Ballentine "Uptown" VFW
2916 Lyndale Ave S
Minneapolis
4 pm / All Ages w/ Accompanied Adult / Donations accepted
"You don't have to go home, but you can't stay here" — that's Ron Upton's immortal line, preserved forever in Semisonic's "Closing Time" (though IIRC Dan wrote it about a different bar, but everybody — literally everybody — considered it to be about Ron, so let's officially call it, okay?). If you were at the Uptown Bar at any point during the 80s and 90s and 00s, you saw Ron the Doorman — he was a tough but kind presence at that bar, suffering no fools but being damn sweet to everybody else who crossed his path. It is a god-damn shame that there is no Uptown Bar left over in what's left of Uptown — hell, that entire city center is basically razed and turned into an outdoor richy-rich shopping mall — so the memorial is at the Uptown VFW and features a buncha bands that Ron dug. I guess Plate O' Shrimp was unavailable, but it's a killer Uptown Bar lineup, including my personal fave Stress of Her Regard (feat. members of Uptown fave Idle Hands), but also legends like Likehell, Self-Evident and Buildings. Proceeds go to pay for a decent funeral for Ron — I mean, Jesus Christ, the town should just pay for it out of tax money, the guy was a legend. -Jon Hunt
Visit the Facebook invite for more information
MONDAY, FEBRUARY 27th
Lead the Resistance: Minneapolis Against Trump
@ Peavey Plaza
1111 Nicollet Mall
Minneapolis
5-8 pm / All Ages / Free
It's hard to believe we're only a month into the Trump presidency. It feels like we've all aged a decade in a matter of weeks. (Oh my god. Has Trump destabilized time and space? We would not put it past him.) This Monday evening, join your friends and neighbors and demand that the government of Minneapolis expands sanctuary protections and passes a $15 minimum wage for all workers. We need to send a message to the country and to the world that Minneapolis is a community that not only welcomes immigrants and refugees, but is committed to providing them with the means and opportunities to support their families and lead full lives. We will not allow our city and our families to be torn apart by ICE raids and deportation. We are stronger together and we are going to shape Minneapolis into the city that ALL of its citizens deserve. -Beth Hammarlund