Weekend What's What: 2/16-2/19
by Anthony Iverson
EDITOR: ANTHONY IVERSON / CONTRIBUTORS: TODD O'DOWD, ANTHONY ENRIGHT, JON HUNT, BETH HAMMARLUND, ALLISON SHILINSKI, T. A. WARDROPE
Toss that jacket in the closet and whip out your spring attire, because this weekend we'll get a glimpse of climate change in action as temperatures approach 60 degrees in the Twin Cities. As concerning as this may actually be, it's hard to not accept a balmy respite from the notorious Minnesota winter. With all of that said, the weather will complement this weekend's lineup of events nicely as you hop from things like Powderhorn's Solidarity March to shows like First Ave's "Are You Local?" and Dosh's Icehouse residency.
xo-l'étoile
CONTINUING THROUGH FEBRUARY 28
Wells Fargo Winter Skate
@ Landmark Center
75 5th St. East
St. Paul
All Day / Free
As if Downtown St. Paul wasn't already picturesque enough, Winter brings a new level of Instagram worthy sights particularly in Rice Park which sports the twinkling holiday decorations that accompany the St. Paul Winter Carnival. This season the area adjacent to the park in front of the Landmark Center will also be home to an epic skating rink open to the public. Bring your friends and family out for some icy fun, and don't worry if you don't have skates, you can rent them there for only $4 or borrow for free if you bank at Wells Fargo. It's not like we have a paucity of outdoor activities available to us during the Minnesota Winter, but think of this as a great excuse to explore Downtown St. Paul this season. -Anthony Enright
Click HERE for more information
THURSDAY, FEBRUARY 16
Caucus Training & Happy Hour: How to Become a Delegate
@ Soap Factory
514 2nd St SE
Minneapolis
6-10 pm / All Ages / Free
A lot of us have been stepping up our political and social activism game lately. We're reading and talking about the news compulsively. Donations to organizations such as the ACLU and Planned Parenthood have spiked. There are numerous marches and rallies right here in the Twin Cities every week. But have you considered becoming more directly involved in politics? Maybe you're just not sure how to get started? If so, get thee to the Soap Factory Thursday evening, because your favorite avant garde gallery (and haunted basement) is hosting a free public event so that citizens can learn more about becoming involved in the DFL caucuses for City Council, Park Board, and Mayor that will be held on April 4th. After the training, which goes until 7:30 pm, stick around for the happy hour and get to know your neighbors. -Beth Hammarlund
Click HERE for the Facebook event
THURSDAY, FEBRUARY 16
Technicolor Noir: Crime Films In Color – Desert Fury
@ The Heights Theater
3951 Central Ave NE
Columbia Heights
7:30 pm / $8
The term film noir literally translates from the French into "black film," but while most of the great film noirs are in black and white, the blackness isn't so much about the color palate as it is dark motives of the characters. While most film noirs were made in black and white on the cheap, Hollywood found ways to make film noirs in the post-WWII boom drenched in glorious Technicolor that still managed to reveal the dark souls therein. Next up in the Trylon and the Heights' series is one of the most strange films of the series. While it does hold up as a noir, Desert Fury takes Western tropes and mashes it for noir to make a bizarre but compelling film. Set in a small Nevada mining town it sees a woman drive both her former gangster boyfriend and the town sheriff to desperate means. While it sounds tawdy as hell, it helps that director Lewis Allen had a scorchingly good cast in Burt Lancaster, John Hodiak, Mary Astor, Wendell Corey, and (the real star of the film) Lizabeth Scott. -Todd O'Dowd
Click HERE For Tickets and More Information
THURSDAY, FEBRUARY 16 – SATURDAY, FEBRUARY 18
(Closing Weekend)
Miranda
@ Illusion Theater
The Cowles Center for the Performing Arts
528 Hennepin Ave S – 8th Floor
Minneapolis
Thursdays – Saturdays at 7:30 pm / $25-38
Three years ago, playwright James Still debuted his play Miranda as part of Illusion Theater's developmental "Fresh Ink" series. Centering around a CIA operative mourning her brother lost on the 9/11 attacks and suffering an existential crisis while under cover in Yemen directing a youth production of Othello, Miranda is an examination of what happens when you are forced to question everything and everyone around you all the time. After years of development and resultant political turmoil at home and abroad, Illusion is presenting the world premiere of this timely and gripping psychological drama with an all-star production roster including director Michael Robins leading a cast that includes Beth Gilleland, Delta Giordano, Steve Hendrickson, Ricky Morisseau, and Carolyn Pool in the title role. Highly recommended! -Todd O'Dowd
Click HERE for Tickets and More Information
THURSDAY, FEBRUARY 16 – SUNDAY, FEBRUARY 19
(Closing Weekend)
Park Square Theatre & Mu Performing Arts present Flower Drum Song
@ Park Square Theatre – Proscenium Stage
Historic Hamm Building
20 W 7th St – Main Level
St. Paul
Wednesdays – Saturdays at 7:30 pm, Saturdays & Sundays at 2 pm / $40-60
When it debuted in 1958, Richard Rodgers and Oscar Hammerstein's musical Flower Drum Song (loosely based on the groundbreaking novel by Chinese-American author C. Y. Lee) was hailed at the time for bringing Asian Americans to the Broadway stage (and for launching the careers of Broadway and cabaret star Pat Suzuki and comedian and television icon Jack Soo), but would be vilified over the resultant years for trading in racist stereotypes in the book existing cheek by jowl with some of R&H's best songs (including "A Hundred Million Miracles," "I Enjoy Being A Girl," "Love, Look Away," "Don't Marry Me," and more). Eventually, in 2002, the revised version of the musical opened on Broadway with a new libretto by Chinese-American playwright David Henry Hwang (best known for the play M. Butterfly) realigned the tale of a family culturally divided between a traditional Chinese Opera theatre owner, his assimilated American culture-loving son, and the Chinese emigre who comes to live with them fleeing the Mao regime. If this clash between the traditional and the contemporary sounds familiar, it should; it's basically the story of the history of Mu Performing Arts, whose entire twenty-five year company history could be seen as an examination of and reconciliation between cultural history and modern culture. In honor of their company anniversary Mu and Park Square are joining forces to present this musical last seen in town in 2009 when Mu produced the work with the Ordway. With Mu artistic director Randy Reyes (himself an alum of that 2009 production) directing a cast featuring Stephanie Bertumen, Sherwin Resurreccion, Wesley Mouri, Eric "Pogi" Sumangil, and Meghan Kreidler this is one "miracle" twenty-five years in the making. -Todd O'Dowd
Click HERE For Tickets and More Information
THURSDAY, FEBRUARY 16 – SUNDAY, FEBRUARY 19
(Additional Performances through March 19)
The Royal Family
@ Guthrie Theater – McGuire Proscenium Stage
818 S 2nd St
Minneapolis
Wednesdays – Saturdays at 7:30 pm, Sundays at 7 pm, Wednesday, Saturday, and Sunday Matinees at 1 pm / $34-67
While every theatre fan in town is salivating over the Guthrie's forthcoming production of King Lear (with Nathaniel Fuller and Stephen Yoakam – two of our best actors in the Twin Cities – alternating in the title role), this weekend there's another pretty amazing show there. Loosely inspired by the Barrymore family (yes, Drew Barrymore's antecedents – in particular her grandfather John and her great aunt Ethel), George S. Kaufman and Edna Ferber's comedy The Royal Family is one of the zaniest, yet most heartfelt plays ever written about the joys and sorrows of the show biz life. Set in the 1920s, the Cavendish family is made up of three generations of actors who are all at different stages of their career – from the grande dame matriarch Fanny, to the womanizing Tony, to prima donna Julie, to ingenue Gwen, and more – all trying to decide between the actor's tumultuous life or the stability of the "real" world. What makes the Guthrie production so exciting (aside from the fantastic cast – which includes Robert O. Berdahl, Bear Brummel, David Darrow, Elizabeth Franz, Stuart Gates, Shawn Hamilton, Charles Hubbell, Victoria Janicki, Bill McCallum, Michelle O'Neill, Mo Perry, Matthew Saldívar, Angela Timberman, Ricardo Vázquez, and Tatiana Williams) is the fact that it's being directed by Rachel Chavkin; not only the artistic director of the New York theatre collective The TEAM, but is currently receiving critical hosannas for the Broadway production of the musical Natasha, Pierre & The Great Comet of 1812. Do not miss this! – Todd O'Dowd
Click HERE for Tickets and More Information
THURSDAY, FEBRUARY 16 – SATURDAY, FEBRUARY 19
Dykes Do Drag
@ Bryant-Lake Bowl
810 W Lake St
Minneapolis
9:30 pm doors, 10 pm show / $18 door only ($9 student) Thursday; $14-18 sliding scale in advance, $18 day of show on Friday & Saturday
Ever since its founding in 1999, the gender-bending queer extravaganza that is Dykes Do Drag has become an institution in the Twin Cities burlesque, performance, and LGBTQ communities; and for all the right reasons. The iconic local medley of traditional drag, burlesque, live music, boi-lesque, modern dance, video and visual art, and more has been consistently one of the most popular, and most potent, shows in town. This weekend, the show returns to its home at Bryant-Lake Bowl for for three nights packed to the teeth with local queer performance luminaries; kicking off its eighteenth year of being a standard-bearer for the queer performance art scene in the Twin Cities. A word to the wise: These shows historically sell out, so advance tickets are strongly encouraged. -Todd O'Dowd
Click HERE for Tickets and More Information
THURSDAY, FEBRUARY 16
Queendom Come II
@ Honey
205 E Hennepin Ave
Minneapolis
9 pm / 21+ / $8
I'm all for patriarchy smashing and ending the dominance of white musicians in the local music scene, and astounding shows like this featuring amazing female performers of color — singers, songwriters, poets, rappers, everything — are exactly why. Organized by Sarah White, whose music sits right at the edge of the future where R&B and avant-electronics mish-mash and create new genres on the daily, this show goes everywhere, from the bright, bold R&B/pop of Maria Isa, Destiny Roberts' damn potent, powerful hip-hop and the wild avant-garde songwriting of Zed Kenzo that combines minimalist electronic weirdness, hip-hop flow, singing, poetry and powerful performance — it's really something entirely other. And possibly best: Dua Saleh, a genius slam poet. Everything here is awesome. It's that simple. -Jon Hunt
Click HERE for the Facebook event page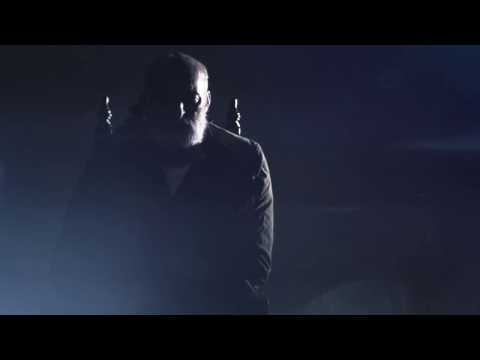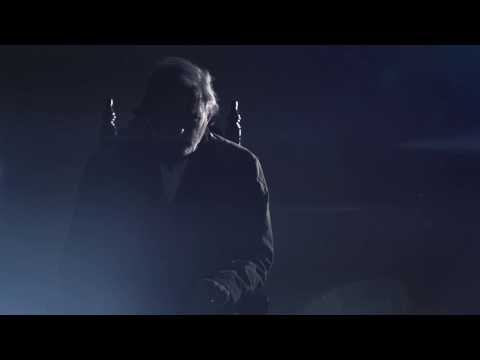 FRIDAY, FEBRUARY 17 – SUNDAY, FEBRUARY 19
(Additional Performances through April 2)
King Lear
@ Guthrie Theater – Wurtele Thrust Stage
818 S 2nd St
Minneapolis
Tuesdays – Saturdays at 7:30 pm, Sundays at 7 pm, Wednesday, Saturday, and Sunday Matinees at 1 pm / $29-77
Last year, when Guthrie Theater artistic director Joseph Haj made his company directorial debut with Pericles, we wondered aloud what would his shows look like with the local actors. And to his enormous credit he has brought tons of local talent to the Guthrie's stages in leading roles. Now he's ready to apparently kick off the tires and go all in with this year's Shakespeare play. While the story of King Lear and his machinations with his daughters is well known to most theatre-going audiences, what's novel about this production is who is playing the title role as Nathaniel Fuller and Stephen Yoakam – two of the best actors in town – are alternating in the title role. And if that isn't enough, the rest of local ensemble (including such heavy hitters as Thomas Brazzle, Shá Cage, Sun Mee Chomet, J.C. Cutler, Charity Jones, Kris L. Nelson, Kate Nowlin, Howard W. Overshown, Jason Rojas, Armin Shimerman, David Whalen, James A. Williams, and Kim Wong) is fantastic. This production is shaping up to be the event of the theatre season and you would be foolish to miss this. -Todd O'Dowd
Click HERE For Tickets and More Information
FRIDAY, FEBRUARY 17 – SATURDAY, FEBRUARY 18
(Closing Weekend)
Skylark Opera Theatre presents The Tragedy of Carmen
@ Midpointe Event Center
415 Pascal St N
St. Paul
Fridays & Saturdays at 7:30 pm, Sundays at 2 pm / $24-29
Back in 2016, Skylark Opera went through an artistic and financial crisis that put the company's future in peril. One year later, and Skylark Opera Theatre has reimagined itself as a leaner company focusing on producing opera in a more intimate fashion in site-specific venues as opposed to the summer festival model it had been operating with previously. As the first production under its new artistic aegis, the company is presenting The Tragedy of Carmen, British theatre maker Peter Brook's streamlined version of Bizet's famous opera keeping all of the plot and the big songs and reconceiving it for six actors. And with artistic director Robert Neu directing a cast that includes Tess Altiveros in the title role, this promises to be an exciting way to spice up the weekend before Valentine's Day. -Todd O'Dowd
Click HERE for Tickets and More Information
FRIDAY, FEBRUARY 17 – SUNDAY, FEBRUARY 19
(Additional Performances through March 4)
Walking Shadow Theatre Company presents Marie Antoinette
@ Red Eye Theater
15 W 14th St
Minneapolis
Wednesdays – Saturdays at 7:30 pm, Sundays at 2 pm / $15-26
Oh Marie Antoinette! There's so many things that can be said about her; puppet of her mother Maria Theresa, gilded plaything of Louis XVI, party girl, proponent of cake-eating, and so much more. And while playwright David Adjmi's look at her life isn't necessarily re-inventing the wheel it does use the conflict of the young French queen trying to find agency for herself as all of France projected its dreams, fantasies, and nightmares onto her. Heady stuff to be sure, but if anyone can find a balance it's Walking Shadow Theatre Company; with John Heimbuch directing a formidable ensemble led by Jane Froiland as Marie. -Todd O'Dowd
Click HERE for Tickets and More Information
FRIDAY, FEBRUARY 17 – SATURDAY, FEBRUARY 18
not a moment too soon
@ The Cowles Center for Dance & The Performing Arts
528 Hennepin Ave – Ground Floor
Minneapolis
Friday and Saturday at 8 pm / $30
With last weekend's debut of Common Time at the Walker, the local conversation has been centering on the life, career, and legacy of iconic dancemaker Merce Cunningham. And while we are excited to see France's acclaimed CCN-Ballet de Lorraine recreating two of Cunningham's iconic pieces on Thursday at the Northrop (especially Cunningham's Fabrications, which debuted at Northrop thirty years ago), we're most excited by what's happening at the Cowles this weekend – the North American premiere of not a moment too soon. Created and performed by Trevor Carlson, who served as executive director of Cunningham's company towards the end of Cunningham's days, Carlson's one-man show uses audio and video films (many of which were recorded on camcorder by Cunningham himself) and multimedia work to show a great artist facing his mortality head on, while still creating till his dying breath. -Todd O'Dowd
Click HERE For Tickets and More Information
FRIDAY, FEBRUARY 17
House of Dosh 3
@ Icehouse
2528 Nicollet Ave
Minneapolis
11 pm / 21+ / $7
This is the third week in a series of six weekly appearances by Dosh and friends. Dosh's copywriter would like us to know that he is labelled electronica "due to his use of signal-altering devices in performance to allow him to create live solo performances using keyboards, tuned percussion, and drums." The need for explanation is clear as Dosh doesn't present immediately as an electronic artist. He's got a real drum set and a real set of keys next to him. There's even a "band" vibe 'bout him that you don't get from strictly digital folks. Still, there's hardly a label that's right, ever, but let's go with "experimental indie". This six week run is a great way to see this experimental side on full display. Happily, there is hardly ever a lab accident in this sort of science. – T.A. Wardrope
Click HERE for more information.
FRIDAY, FEBRUARY 17
Austra w/ The Range
Triple Rock Social Club
629 Cedar Ave. S.
Minneapolis
8 pm / 18+ / $16 advance, $18 door
Austra has some things to say about dystopic realities both current and on their way via Express Mail (point of origin Mar-A-Lago). According to her press, she thinks utopia is as possible as its more likely opposite dystopia. Human beings, particularly those who are into her brand of techno folk, are just as free to choose utopian paths as not. Logically true, but the only real way to find out is to show up, get your groove on and see if you too can feel a brighter future. Just remember to hydrate. – T.A. Wardrope
Click HERE for more information.
FRIDAY, FEBRUARY 17
Dobet Gnahoré
@ Dakota Jazz Club & Restaurant
1010 Nicollet Mall
Minneapolis
7 pm / 21+ / $35 advance, $40 door
Dobet is the daughter of Ivory Coast percussionist Boni Gnahoré and inherited the sound of the Béte tribe from him — and then spent the next 20 years combining it with everything from western pop music to French traditional music to funk to folk to soul to afrobeat. Her voice is something else, and she sings in five or six different languages including French, and is backed up by an incredibly tight band with tons of traditional percussion including the sanza, the Balafon, the calabasse — you know the one, it's a big gourd with beads — and congos. Add in a hugely theatrical stage performance that incorporates avant-garde and traditional dance and you've got something bright, beautiful and utterly stunning. -Jon Hunt
Visit the Facebook event page for more information.
FRIDAY, FEBRUARY 17
Are You Local Showcase feat: The Suburbs, Gramma's Boyfriend, DJ Shannon Blowtorch & Nick Jordan
@ First Avenue
701 1st Ave N
Minneapolis
7 pm / 18+ / $15 advance, $17 door
First off: can I just say how awesome it is that these showcases increasingly end up with hip-hop and R&B folks winning? In the case of Nick Jordan, it is so deserved. This dude is unbelievable. Killer voice, dance moves, rap, killer songs, unreal band, and sexy as freaking hell. He gets a lot of Frank Ocean comparisons, but he's so much bloody more funky than Frank Ocean and less moody and yeah, I'm gonna throw out at least a brief Morris Day comparison instead since he's got that exact kind of prowling stage presence. Fact: he is going to be HUGE. Like staggeringly, massively huge. Also: Hey! New Suburbs album coming out, which is always great, especially since the last one was so tremendous, and I betcha the night will feature a healthy helpin' of that, too. But seriously: Nick Jordan. -Jon Hunt
Click HERE For Tickets and more information.
SATURDAY, FEBRUARY 18
Beyond 13th: Human Justice Reform in MN
@ Humphrey School of Public Affairs
301 19th Ave S
Minneapolis
11:30 am – 4:30 pm / All Ages / Free, RSVP
If you haven't watched director Ava Duvernay's stirring document 13th yet, this Saturday offers a fantastic opportunity for a first viewing. The U of M's Public Affairs Student Association, BRIDGE/Voices for Racial Justice, and the Humphrey Diversity Committee are presenting a screening of the film, followed by guest speaker James Kilgore (who appears in the documentary) and a panel discussion. Whether mass incarceration has directly impacted your life or your community, or you're trying to become a better ally, this event will educate and empower you to fight for change. -Beth Hammarlund
Click HERE for the Facebook event
SATURDAY, FEBRUARY 18
Solidarity March with Immigrants & Refugees
@ Powderhorn Park
Minneapolis
1-3:30 pm / All Ages / Free
This Saturday afternoon, immigrants, refugees and allies will be converging in Powderhorn Park to protest the Muslim Ban and the U.S.-Mexico Border Wall, as well as to support Mpls/St Paul as sanctuary cities. A rally will be held at Powderhorn Park (near 35th St and 15th Ave), followed by a march down Lake St. Signs, drums and other instruments are encouraged. Show up and show the president that the Twin Cities are made richer by our immigrant communities and that we will not let his hateful rhetoric and policies divide us. -Beth Hammarlund
Click HERE for the Facebook event
SATURDAY, FEBRUARY 18
Atoma featuring Bebe Zahara Benet
@ Icehouse
2528 Nicollet Ave
Minneapolis
11 pm / 21+ / $10 advance, $12 door
Bebe Zahara Benet was the first winner of RuPaul's Drag Race and that launched her into a performing career that has got in her front of audiences on television, Broadway and clubs. Locally, she's since teamed up with a supergroup of local artists such as Kevin Washington, Spencer Christensen, and Tagi Maalik to form Atoma. Each Atoma show features different guest artists but the goal is to always provide a look at world music that is not like any other. Fans of fashion, music and art will no doubt savor every moment of what promises to be a deeply original gig. – T.A. Wardrope