Weekend What's What: 2/9-2/12
by Anthony Iverson
EDITOR: ANTHONY IVERSON / CONTRIBUTORS: TODD O'DOWD, ANTHONY ENRIGHT, JON HUNT, BETH HAMMARLUND, ALLISON SHILINSKI, T. A. WARDROPE
Moving forward, in addition to the awesome events we promote in order to keep the Twin Cities masses entertained on the weekends, we here at l'étoile will also start including a few relevant and noteworthy protests or events grounded in civic duty, because…well, you know the answer to that part already. Progress starts with action and not a second sooner, so you can expect to see more events like this weekend's Planned Parenthood Day of Action and the MN Caravan of Love in future weekend guides, along with the usual great things in the Twin Cities – including Poliça's Fifth Anniversary Show at First Ave., a host of some of the best actors in the Twin Cities tackling King Lear at the Guthrie, the launch of the Walker's massive retrospective on dancemaker Merce Cunningham, and so much more.
xo-l'étoile
CONTINUING THROUGH FEBRUARY 28
Wells Fargo Winter Skate
@ Landmark Center
75 5th St. East
St. Paul
All Day / Free
As if Downtown St. Paul wasn't already picturesque enough, Winter brings a new level of Instagram worthy sights particularly in Rice Park which sports the twinkling holiday decorations that accompany the St. Paul Winter Carnival. This season the area adjacent to the park in front of the Landmark Center will also be home to an epic skating rink open to the public. Bring your friends and family out for some icy fun, and don't worry if you don't have skates, you can rent them there for only $4 or borrow for free if you bank at Wells Fargo. It's not like we have a paucity of outdoor activities available to us during the Minnesota Winter, but think of this as a great excuse to explore Downtown St. Paul this season. -Anthony Enright
Click HERE for more information

THURSDAY, FEBRUARY 9
Merce Cunningham: Common Time Opening Celebration
@ Walker Art Center
725 Vineland Place
Minneapolis
4-9 pm / Free
This Thursday, take advantage of free gallery admission to Walker Art Center and check out the second night of a special two day opening celebration for new exhibition, Merce Cunningham: Common Time. The exhibition is an interdisciplinary survey of Merce Cunningham's career that features live dancers and music in both the theater and galleries. At the opening celebration, see former dancers of the world renowned artist and choreographer as they perform parts of Cunningham's "Events," a project he created for non-theater spaces at both 5:30 and 8 pm, and catch a free screening of Ocean which documents the Merce Cunningham Dance Company's performance in a granite quarry here in Minnesota. -Allison Shilinski
Click HERE for More Information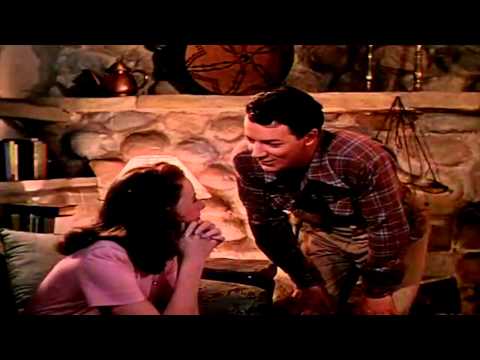 THURSDAY, FEBRUARY 9
Technicolor Noir: Crime Films In Color – Leave Her To Heaven
@ The Heights Theater
3951 Central Ave NE
Columbia Heights
7:30 pm / $8
The term film noir literally translates from the French into "black film," but while most of the great film noirs are in black and white, the blackness isn't so much about the color palate as it is dark motives of the characters. While most film noirs were made in black and white on the cheap, Hollywood found ways to make film noirs in the post-WWII boom drenched in glorious Technicolor that still managed to reveal the dark souls therein. First up in the Trylon and the Heights' series is perhaps the greatest Technicolor Noir of them all (and one of Martin Scorsese's favorite American movies of all time), 1945's Leave Her To Heaven. Fresh from her triumph in the film Laura the year before, Gene Tierney gives one of the most psychologically nuanced performances of the Studio Era as a gorgeous, emotionally manipulative socialite whose obsessiveness drives her to desperate means. Aided and abetted with spectacular work from Cornel Wilde, Jeanne Crain, and Vincent Price, Tierney's performance turns things like walking down a flight of stairs or going on a canoe trip into moments of deliciously subtle horror. -Todd O'Dowd
Click HERE For Tickets and More Information
THURSDAY, FEBRUARY 9 – SUNDAY, FEBRUARY 12
(Additional Performances through February 18)
Miranda
@ Illusion Theater
The Cowles Center for the Performing Arts
528 Hennepin Ave S – 8th Floor
Minneapolis
Thursdays – Saturdays at 7:30 pm, Sundays at 2 pm / $25-38
Three years ago, playwright James Still debuted his play Miranda as part of Illusion Theater's developmental "Fresh Ink" series. Centering around a CIA operative mourning her brother lost on the 9/11 attacks and suffering an existential crisis while under cover in Yemen directing a youth production of Othello, Miranda is an examination of what happens when you are forced to question everything and everyone around you all the time. After years of development and resultant political turmoil at home and abroad, Illusion is presenting the world premiere of this timely and gripping psychological drama with an all-star production roster including director Michael Robins leading a cast that includes Beth Gilleland, Delta Giordano, Steve Hendrickson, Ricky Morisseau, and Carolyn Pool in the title role. Highly recommended! -Todd O'Dowd
Click HERE for Tickets and More Information
THURSDAY, FEBRUARY 9 – SUNDAY, FEBRUARY 12
(Additional Performances through March 19)
The Royal Family
@ Guthrie Theater – McGuire Proscenium Stage
818 S 2nd St
Minneapolis
Wednesdays – Saturdays at 7:30 pm, Sundays at 7 pm, Wednesday, Saturday, and Sunday Matinees at 1 pm / $34-67
While every theatre fan in town is salivating over the Guthrie's forthcoming production of King Lear (with Nathaniel Fuller and Stephen Yoakam – two of our best actors in the Twin Cities – alternating in the title role), this weekend there's another pretty amazing show opening there. Loosely inspired by the Barrymore family (yes, Drew Barrymore's antecedents – in particular her grandfather John and her great aunt Ethel), George S. Kaufman and Edna Ferber's comedy The Royal Family is one of the zaniest, yet most heartfelt plays ever written about the joys and sorrows of the show biz life. Set in the 1920s, the Cavendish family is made up of three generations of actors who are all at different stages of their career – from the grande dame matriarch Fanny, to the womanizing Tony, to prima donna Julie, to ingenue Gwen, and more – all trying to decide between the actor's tumultuous life or the stability of the "real" world. What makes the Guthrie production so exciting (aside from the fantastic cast – which includes Robert O. Berdahl, Bear Brummel, David Darrow, Elizabeth Franz, Stuart Gates, Shawn Hamilton, Charles Hubbell, Victoria Janicki, Bill McCallum, Michelle O'Neill, Mo Perry, Matthew Saldívar, Angela Timberman, Ricardo Vázquez, and Tatiana Williams) is the fact that it's being directed by Rachel Chavkin; not only the artistic director of the New York theatre collective The TEAM, but is currently receiving critical hosannas for the Broadway production of the musical Natasha, Pierre & The Great Comet of 1812. Do not miss this! – Todd O'Dowd
Click HERE for Tickets and More Information
THURSDAY, FEBRUARY 9 – SUNDAY, FEBRUARY 12
(Additional Performances through February 19)
Park Square Theatre & Mu Performing Arts present Flower Drum Song
@ Park Square Theatre – Proscenium Stage
Historic Hamm Building
20 W 7th St – Main Level
St. Paul
Wednesdays – Saturdays at 7:30 pm, Saturdays & Sundays at 2 pm / $40-60
When it debuted in 1958, Richard Rodgers and Oscar Hammerstein's musical Flower Drum Song (loosely based on the groundbreaking novel by Chinese-American author C. Y. Lee) was hailed at the time for bringing Asian Americans to the Broadway stage (and for launching the careers of Broadway and cabaret star Pat Suzuki and comedian and television icon Jack Soo), but would be vilified over the resultant years for trading in racist stereotypes in the book existing cheek by jowl with some of R&H's best songs (including "A Hundred Million Miracles," "I Enjoy Being A Girl," "Love, Look Away," "Don't Marry Me," and more). Eventually, in 2002, the revised version of the musical opened on Broadway with a new libretto by Chinese-American playwright David Henry Hwang (best known for the play M. Butterfly) realigned the tale of a family culturally divided between a traditional Chinese Opera theatre owner, his assimilated American culture-loving son, and the Chinese emigre who comes to live with them fleeing the Mao regime. If this clash between the traditional and the contemporary sounds familiar, it should; it's basically the story of the history of Mu Performing Arts, whose entire twenty-five year company history could be seen as an examination of and reconciliation between cultural history and modern culture. In honor of their company anniversary Mu and Park Square are joining forces to present this musical last seen in town in 2009 when Mu produced the work with the Ordway. With Mu artistic director Randy Reyes (himself an alum of that 2009 production) directing a cast featuring Stephanie Bertumen, Sherwin Resurreccion, Wesley Mouri, Eric "Pogi" Sumangil, and Meghan Kreidler this is one "miracle" twenty-five years in the making. -Todd O'Dowd
Click HERE For Tickets and More Information
THURSDAY, FEBRUARY 9
The Lioness Unplugged
@ Icehouse MPLS
2528 Nicollet Ave S
Minneapolis
9:30 pm / 21+ / $8 advance, $15 door
I didn't know from The Lioness, but spent some quality time with "Dreamer," and even from that one track you can be damn sure that the North Minneapolis resident is FUCKING AMAZING. Okay, first off: she can sing, damn well (no sampled hooks here, yo, she sings 'em in gorgeous harmony). Secondly: HOLY SHIT THE FLOW. She is straight-up fast as hell and her damn smart lyrics come flying out at triple-time which left me with my jaw literally on the floor. She can toe-to-toe with ANYBODY in town, and I predict absolutely huge Lizzo-level shit from her (and fact: she's WAY harder core than Lizzo, whom I love, but s'true). Tonight she's fronting a live band, too, so holy shit. -Jon Hunt
Visit the Icehouse website for more information.
FRIDAY, FEBRUARY 10
Louis Faurer: New York Photographs
@ Weinstein Gallery
908 W. 46th St.
Minneapolis
6-8 pm / Free
Perhaps less famous than some of his contemporaries who also photographed street scenes in New York City (Diane Arbus, Robert Frank, William Klein) Louis Faurer was greatly admired throughout his career by fellow photographers as an artist who captured images of clarity, honesty and sensitivity. The photographs he is most known for represent a snapshot into daily life in NYC in the 1940s and 1950s with a focus on the quiet moments and singular lives of everyday people. This exhibit is a rare chance to see Faurer's highly influential but rarely exhibited work up close. -Anthony Enright
Click HERE for more information

FRIDAY, FEBRUARY 10
Attractions Unveiled Opening
@ Rogue Buddha Gallery
357 13th Ave NE
Minneapolis
6-10 pm / Free
Rogue Buddha Gallery hosts an opening for new photographs from James Prosper Carmouche (AKA Moustache Jim) this Friday. Catch glimpses of some of your favorite characters from around Minneapolis captured on large-format 4×5 sheet film and medium format roll film. Documenting fellow artists, performers, and notable personalities in the city, Jim experiments with alternative film photography processes that he develops in his basement darkroom. If you couldn't already tell from Moustache Jim's name, this isn't just any old stuffy art opening. There will be live music and performances from Musette Badeau, Tre Da Marc, and Foxi Stiletto, so don't miss this Friday's opening for Attractions Unveiled at Rogue Buddha Gallery from 6 to 10 pm. -Allison Shilinski
Click HERE for the Facebook event page
FRIDAY, FEBRUARY 10
Northern Glasses Launch Party
@ Lakes and Legends Brewing Company
1368 La Salle Ave.
Minneapolis
4-10 pm / Free
This launch party introduces Northern Glasses, a new local brand that utilizes the talents of graphic designers from all over the world to offer unique artist designed glassware. Best of all, 7 percent of sales goes towards solving the water crisis in developing nations. Along with a selection of glasses on sale at the event there will be beer from Lakes and Legends, music from Harbor City Project and food from K-Town Street Foods for a one stop entertainment experience. -Anthony Enright
Click HERE for the Facebook invite
FRIDAY, FEBRUARY 10 – SUNDAY, FEBRUARY 12
(Additional Performances through February 18)
Skylark Opera Theatre presents The Tragedy of Carmen
@ Midpointe Event Center
415 Pascal St N
St. Paul
Fridays & Saturdays at 7:30 pm, Sundays at 2 pm / $24-29
Back in 2016, Skylark Opera went through an artistic and financial crisis that put the company's future in peril. One year later, and Skylark Opera Theatre has reimagined itself as a leaner company focusing on producing opera in a more intimate fashion in site-specific venues as opposed to the summer festival model it had been operating with previously. As the first production under its new artistic aegis, the company is presenting The Tragedy of Carmen, British theatre maker Peter Brook's streamlined version of Bizet's famous opera keeping all of the plot and the big songs and reconceiving it for six actors. And with artistic director Robert Neu directing a cast that includes Tess Altiveros in the title role, this promises to be an exciting way to spice up the weekend before Valentine's Day. -Todd O'Dowd
Click HERE for Tickets and More Information
FRIDAY, FEBRUARY 10 – SATURDAY, FEBRUARY 11
(Additional Performances through March 4)
Walking Shadow Theatre Company presents Marie Antoinette
@ Red Eye Theater
15 W 14th St
Minneapolis
Wednesdays – Saturdays at 7:30 pm, Sundays at 2 pm / $15-26
Oh Marie Antoinette! There's so many things that can be said about her; puppet of her mother Maria Theresa, gilded plaything of Louis XVI, party girl, proponent of cake-eating, and so much more. And while playwright David Adjmi's look at her life isn't necessarily re-inventing the wheel it does use the conflict of the young French queen trying to find agency for herself as all of France projected its dreams, fantasies, and nightmares onto her. Heady stuff to be sure, but if anyone can find a balance it's Walking Shadow Theatre Company; with John Heimbuch directing a formidable ensemble led by Jane Froiland as Marie. -Todd O'Dowd
Click HERE for Tickets and More Information
FRIDAY, FEBRUARY 10 – SUNDAY, FEBRUARY 12
(Additional Performances through February 28)
Nina Simone: Four Women
@ Park Square Theatre – Andy Boss Thrust Stage
Historic Hamm Building
20 W 7th St – Lower Level
St. Paul
Wednesdays – Saturdays at 7:30 pm, Saturdays & Sundays at 2 pm / $40-60
To say that Nina Simone is a one of the most towering and influential figures in modern music is an understatement. The High Priestess of Soul was known musically for her idiomatic take on what she called "Classical American Music" where she would apply classical musical idioms to popular American standards (and vice versa) in her singing, piano playing, and arranging; blending everything from opera, gospel, jazz, classical art songs, Bach minuets, blues, folk songs throughout all eras, and so much more into the mix. But what endeared her to listeners for all the ages was how she would use her musical gifts to grab the ear of America (and anyone else within earshot) and hit them with the Civil Rights conflicts where they least expect it with anger at the treatment of African Americans throughout history up to the current day (think of her own compositions such as "Mississippi Goddamn," "Go Limp," and more). It's that blend of musical excellence and righteous subterfuge (and righteous fury) that fuels Nina Simone: Four Women; one of Park Square's biggest hits of last season getting a special remount in an expanded edition in time for African American History Month. In Christina Ham's play with music, Ms. Simone finds herself in the bombed out ruins of the 16th Street Baptist Church in Birmingham, Alabama writing "Mississippi Goddamn" in the company of three other women bound by tragedy (and if this sounds like the start of one of Ms. Simone's famous songs, then you need to look at the title of the play again). With an astonishing cast (led by the great Regina Marie Williams as Nina and featuring Jamila Anderson, Aimee K. Bryant, and Traci Allen Shannon) and production staff (including director Faye M. Price and music director Stanford Moore), this is one production that you MUST see! -Todd O'Dowd
Click HERE for Tickets and More Information
FRIDAY, FEBRUARY 10
Tiny Deaths Elegies Album Release Show w/LOTT and DJ sets by Dosh, Al Church and Jeremy Ylvisaker
@ Icehouse MPLS
2528 Nicollet Ave S
Minneapolis
10:30 pm / 21+ / $8 advance, $10 door
Tiny Deaths is the latest creative dealio from Grant Cutler, ex of a million bands including the still-revered Lookbook. It's also the best stuff he's ever done. Singer Claire de Lune's sumptuous vocals sit atop a bed of Cutler's always experimental soundscapes which range from minimalist and angular to gigantic and Spector-ish. There's a pop sensibility to the whole thing which makes it damn listenable even when at its most experimental. Think of a female-fronted Spoon at times, veering almost to Cocteau Twins territory when at its most dreamy. S'great stuff, of course. Three killer DJs open up — the like-minded Martin Dosh, Al Church and Jeremy Ylvisaker. -Jon Hunt
Click HERE for Tickets and More Information
SATURDAY, FEBRUARY 11
I Stand With Planned Parenthood Day of Action and Counter Protest
@ Planned Parenthood St. Paul Health Center
671 Vandalia St
St Paul
8:30-11 am / All Ages / Free, RSVP
This Saturday, pro-choice activists will be gathering for a counter protest at St. Paul's Vandalia Planned Parenthood clinic. This demonstration will be in response to coordinated anti-choice demonstrations that are planned to take place around the country. Planned Parenthood provides health care services to millions of women, men, and young people across the nation. As the country's most trusted provider of reproductive health care, the organization offers affordable services to citizens of all backgrounds, with a focus on underserved communities. Saturday's gathering is a peaceful protest and participants are reminded not to engage with those protesting Planned Parenthood. RSVPs are requested in order to help organizers keep the demonstration as organized as possible. -Beth Hammarlund
Click HERE for the Facebook event
SATURDAY, FEBRUARY 11
MN Caravan of Love: A Walk of Love for Immigrants & Refugees
@ Minneapolis City Hall
350 S 5th St
Minneapolis
12-3 pm / All Ages / Free
There is a lot of ugliness out there right now, but on Saturday afternoon, people from all walks will be gathering at Minneapolis City Hall to walk together in support of immigrants and refugees. As Valentine's Day approaches, we've all been flooded with images of red and pink hearts, chalky candies and cellophane-wrapped roses, but that is not what love looks like. A peaceful gathering of concerned and compassionate citizens marching outside in the Minnesota winter? That is what love looks like. The United States is made great by its diverse tapestry of citizens, and when there is suffering, it is up to us to open our arms. This weekend, gather your friends and your layers and make the trek downtown for a walk of love, peace and togetherness. -Beth Hammarlund
Click HERE for the Facebook event
SATURDAY, FEBRUARY 11
Untitled 13 and Side Effects May Include: New Work by Chelsea Reeck Opening Reception
@ SooVAC
2909 Bryant Ave S, Ste 101
Minneapolis
6-9 pm / All Ages / Free
This Saturday evening is an arts double-header at SooVAC. First, there's Side Effects May Include, a new exhibit from photographer Chelsea Reeck that documents her battle with stage III Hodgkin's Lymphoma. Her pieces capture the trauma of having your own body become a battlefield, where cancer and chemotherapy drugs are waging war. That same evening will also be the opening of Untitled 13, the SooVAC's annual juried exhibition. The show features artists in a wide variety of mediums and at varied stages in their careers, coming together to create one of the most diverse shows you're likely to find at a gallery this year. Between the two openings, Saturday night at the Soo promises to be an evening of beauty, engagement and contemplation.  -Beth Hammarlund
Click HERE for More Information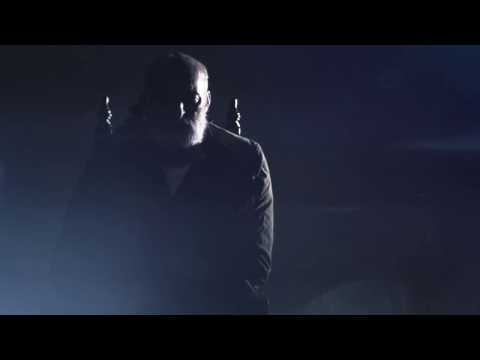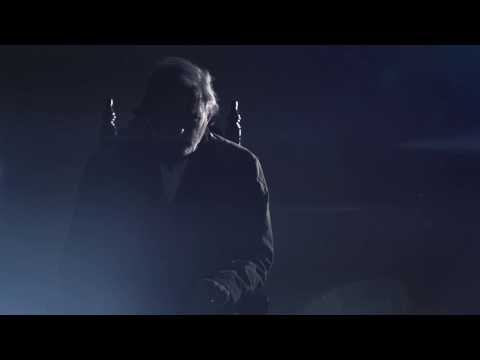 SATURDAY, FEBRUARY 11 – SUNDAY, FEBRUARY 12
(In Previews – Additional Performances through April 2)
King Lear
@ Guthrie Theater – Wurtele Thrust Stage
818 S 2nd St
Minneapolis
Tuesdays – Saturdays at 7:30 pm, Sundays at 7 pm, Wednesday, Saturday, and Sunday Matinees at 1 pm / $29-77
Last year, when Guthrie Theater artistic director Joseph Haj made his company directorial debut with Pericles, we wondered aloud what would his shows look like with the local actors. And to his enormous credit he has brought tons of local talent to the Guthrie's stages in leading roles. Now he's ready to apparently kick off the tires and go all in with this year's Shakespeare play. While the story of King Lear and his machinations with his daughters is well known to most theatre-going audiences, what's novel about this production is who is playing the title role as Nathaniel Fuller and Stephen Yoakam – two of the best actors in town – are alternating in the title role. And if that isn't enough, the rest of local ensemble (including such heavy hitters as Nathan Barlow, Thomas Brazzle, Shá Cage, Sun Mee Chomet, J.C. Cutler, Charity Jones, Kris L. Nelson, Kate Nowlin, Howard W. Overshown, Jason Rojas, Armin Shimerman, David Whalen, James A. Williams, and Kim Wong) is fantastic. This production is shaping up to be the event of the theatre season and you would be foolish to miss this. -Todd O'Dowd
Click HERE For Tickets and More Information

SATURDAY, FEBRUARY 11
Björk and Candy Drag Dinner
@ Honey
205 E Hennepin Ave
Minneapolis
6 pm, 8 pm / $12 cover
Do you ever wish you could do it all–like simultaneously be social and party to Björk music while Netflix-binging Stranger Things? Great, Flip Phone has got your back on this one. Celebrate your love for Björk and Stranger Things with a tribute in drag at Honey. The $12 show stars Lana Ono and Martina Marraccino at both 6 and 8 pm. Dinner is also available, so you can even cross that one off your list, too. -Allison Shilinski
Click HERE for the Facebook event page
SATURDAY, FEBRUARY 11
Priests w/ Stef Chura, waveless
7th St. Entry
701 First Ave N
Minneapolis
8 pm / 18+ / $13
This show is sponsored by Radio K, the hidden jewel of the local airwaves. For a moment we should consider that Priests sounds the best emanating from strangely analog sounds of Radio K. They've got a…sound, you know? Plus, the plucky DIY D.C. energy behind Priests feels a little too underground for the older skewing Current. Not to mention that neither Priests or Stef Chura popped up on a search of the Current's playlist. Which is to say that this show should be packed to the brim with serious punk power. We won't say "young" because an oldster might want to stick their head in the door to remember what it was like the first time they saw Breeders, Fugazi or Sonic Youth. Yeah, this will be one of those shows. – T.A. Wardrope
Click HERE for tickets and more information
SATURDAY, FEBRUARY 11
Cloud Nothings, w/ Moon Bros., Fury Things, Citric Dummies
@ Fine Line Music Cafe
318 1st Ave. N.
Minneapolis
8 pm / 18+ / $16 advance, $18 door
Steve Albini lent his superpowers to Cloud Nothings for the 2012 release Attack on Memory, and folks who consider such things mark this as the point in which a project became a full-blown band. Life Without Sound is the follow-up and it is a finely polished pearl of noise; scientifically considered rhythm and distortion. A fresh knot in the twisting labyrinth of this subgenre of indie rock. Perhaps this account for the variety of the bill, it'd be hard to put another lean rock band next to them. Moon Bros. brings experimental folk which offers sparse visions of rural surrealism. Our own Fury Things live up to their name, in case you don't know that already and Citric Dummies are a fine example that spastic punk is not dead. Consider titles such as "We're Gonna Borrow Your Gear (Tonight)" or "Someone's Living in the Bathroom (It's Me)". There's also a $30 balcony option, but do you really want to be left to look down on this crowd? – T.A. Wardrope
Click HERE for tickets and more information
SATURDAY, FEBRUARY 11
Poliça w/Spank Rock
@ First Avenue – Main Room
701 1st Ave N
Minneapolis
8 pm / 18+ / $25
Has it really only been five years since we met Poliça? It seems like they've been a part of the local scene for a decade at least, so influential they've been. Of course part of the deal with them is vocalist Channy Leaneagh, an almost Bjork-ish frontperson with an unusually throaty voice and a mannered but never millenial delivery, and a duo-drum approach that's like an angular, post-punk Grateful Dead — yeah, any time you get two drummers you get that comparison, DEAL WITH IT, it's fair. They're terrific and huge and probably rightfully so to the point where if any other band has "featuring members of Polica" they also get huge, and that's the way it is. S'cool that they got experimental hip-hop trap artist Spank Rock to open for 'em. -Jon Hunt