Weekend What's What: 1/19-1/22
by Anthony Iverson
EDITOR: ANTHONY IVERSON / CONTRIBUTORS: TODD O'DOWD, ANTHONY ENRIGHT, JON HUNT, BETH HAMMARLUND, ALLISON SHILINSKI, T. A. WARDROPE
With an inauguration that none of us are excited about happening over the weekend, you can bet that the Twin Cities has your back with plenty of ways to go about avoiding it. As our own Jon Hunt wrote in a recent Facebook post, "I know you're curious, but DO NOT WATCH the inauguration on Friday. Do something else. But don't give the guy the satisfaction." This goes back to a point we made shortly after the election, which is that the events in our two cities and the people who support them are as important as they have ever been in terms of the way that combination fosters diversity and pushes boundaries. Go support that diversity and be excellent to one another.
xo-l'étoile

THURSDAY, JANUARY 19
What I Think About Opening
@ Regis Center for Art
405 21st Ave S
Minneapolis
6-9 pm / Free
You have to be pretty damn good at your job to get an art show in honor of your upcoming retirement.  That's just the case with University of Minnesota professors Diane Katsiaficas and Thomas Rose.  Celebrating the teaching careers of these professors, the Katherine E. Nash gallery's newest exhibition, What I Think About, kicks off with a panel discussion this Thursday from 6-7 pm.  Drop in for some good art and great inspiration from students and faculty alike at Regis Center For Art this Thursday night. -Allison Shilinski
Click HERE for the Facebook event page
THURSDAY, JANUARY 19
Third Thursday: Spotlight on Asia
@ Mia
2400 S 3rd Ave
Minneapolis
6-9 pm / All Ages / Free
Third Thursday at Mia is back, this time around with a focus on Asian and Asian-American art and culture. As usual, there will be plenty of activities for art lovers of all ages, including a Lunar New Year lantern photo booth and a station where you can make your Chinese New Year window flowers. Be sure to check out artist Liu Dan's large-scale ink paintings, as well as the Chinese, Korean, Japanese, South and Southeast Asian galleries. Top it all off with a performance from Mayda, one of the most eclectic and dynamic rockers in the Twin Cities. -Beth Hammarlund
Click HERE for the Facebook event
THURSDAY, JANUARY 19
What A Joke
@ The Eagles Club
2507 East 25th St.
Minneapolis
8 pm / $10 advance, $12 door
Looking for a productive solace in this dark political week? This event has you covered with stand up comedy from Mary Jo Pehl, Rana May, Mary Mack, Boy Kisses, Will Spotted Bear, Greg Coleman, Maggie Faris, Shelly Paul and Bryan Miller and proceeds benefiting the American Civil Liberties Union (which we suspect will need all the help they can get in the days ahead). Punk poet Paul Dickinson, blues fusion band Circle of Heat, and ukelele song man Dean Johnson round out the program. Attendees are invited to bring an item to re-gift from the holidays to swap with others. This event is great opportunity to laugh it out before Friday while supporting what is sure to be an even more essential organization for the next four years. -Anthony Enright
THURSDAY, JANUARY 19 – SATURDAY, JANUARY 21
Out There 2017 – Poor People's TV Room
@ Walker Art Center – McGuire Theater
725 Vineyard Pl
Minneapolis
Thursday & Friday at 8 pm, Saturday at 2 pm & 8 pm / $28
January may be one of the slower times in the Twin Cities cultural calendar, but it's also the time that the Walker unleashes one of its most revered events – the iconic Out There festival. Now in its twenty-ninth edition, the annual festival brings a host of cutting-edge performance makers from around the globe to the Walker's stage for an examination of where performance art is now and where it's going. For the third week of the festival, New York-based Bessie-winning performer (and frequent Ralph Lemon collaborator) Okwui Okpokwasili presents the local premiere of her Walker-commissioned piece on society's collective amnesia with history. Working with her longtime collaborator Peter Born, Poor People's TV Room uses two key events in Nigerian History (the Women's War of 1929 against British colonialism and the Bring Back Our Girls campaign in the wake of the Boko Haram kidnappings – both campaigns which were led by women) to create an interdisciplinary work that looks at the attempts of the erasure of the complex histories affects the present day. -Todd O'Dowd
Click HERE for Tickets and More Information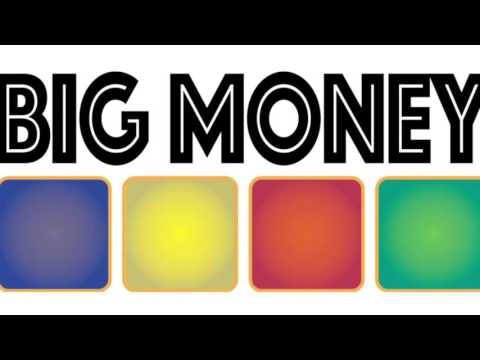 THURSDAY, JANUARY 19 – SUNDAY, JANUARY 22
(Additional Performances through January 28)
Sandbox Theatre presents Big Money
@ Park Square Theatre – Andy Boss Thrust Stage
Historic Hamm Building
20 W 7th St – Lower Level
St. Paul
Wednesdays – Saturdays at 7:30 pm, Sundays at 2 pm / $40-60
It is still, to this day, considered one of the most audacious moments in television game show history. On May 19, 1984, an unassuming man named Michael Larson went on the television game show Press Your Luck, and proceeded to win over $110,000 in one episode. What people didn't know, and would find out later, was that Larson had spent the past year studying the show and the patterns of the board, and proceeded to game the system. It's that myth of the individual taking on The System (for good and ill) that serves as the context for Big Money, the latest piece from the mighty Sandbox Theatre. Using Larson's life (and all the strange things that happened after his television notoriety), the company will explore what happens when someone keeps gaming the system all the way to the end. For their return to the Andy Boss stage at Park Square, the company has assembled a formidable ensemble; including project lead Derek Lee Miller, director Theo Langason, and a stellar cast headed by Peter Heeringa as Michael Larson. -Todd O'Dowd
Click HERE For Tickets and More Information
THURSDAY, JANUARY 19
Flip Phone presents Nasty Woman: Night B4 Inauguration (proceeds to Planned Parenthood and Family Tree Clinic)
@ Muse Event Center
107 3rd Ave N
Minneapolis
8 pm / 21+ / $10 advance, $12 door
So here we go, folks: The Era Of Trump. Who knows what kind of music will come to define the period of time we were ruled by a crazy orange douchecanoe, but for tonight, the folks with Flip Phone (DJ Fancy Restaurant and DJ Keezy) will be transporting you back to a happier time, when there was a Clinton in the white house, the music was loose and free and the future still looked bright and cheerful. And they're donating all proceeds to Planned Parenthood's Minnesota chapter and Family Tree Clinic, which is freaking awesome, and just the kind of thing we all should be doing for the next four years. I guess this moved to Muse Event Center due to overwhelming demand at First Avenue, so yay! People hate Trump and want to dance. Beautiful. -Jon Hunt
Click HERE for Ticktets and more information
THURSDAY, JANUARY 19
Isaiah Rashad
@ 7th St Entry
701 First Ave N
Minneapolis
7:30 pm / 18+ / Sold Out
Since Isaiah Rashad singed to Top Dawg Entertainment in 2013, his profile has been on the rise, making critical and popular gains that included a spot at Pitchfork Music Festival in 2014. His first full length studio album "The Suns Tirade" was released in September 2016, the supporting tour for which brings him to our own 7th Street Entry. Chicago-based Lance Skiiiwalker brings an equally elevated approach while Jay IDK spits lyrics with a more aggressive style. This is a lot of power for one Entry show, so should be a burner. Show is sold out, FWIW. -T.A. Wardrope
Click HERE for more information.
FRIDAY, JANUARY 20
A Pressing Matter
@ MCAD Gallery
2501 Stevens Ave.
Minneapolis
6-9 pm / Free
We are loving all the ways you can avoid inauguration coverage and get engaged this Friday. One great opportunity is this community participatory exhibit / printing project. The collaboration between Piotr Szyhalski/Labor Camp and the student-run collective the People's Library will take over the MCAD Gallery with a project that's half breaking-news ticker and half protest banner which will be continuously printed throughout the run of the exhibition. This is just one of the consciousness-raising activities and events the The People's Library has organized in in the wake of the presidential election, and should be a great place to foster solidarity with fellow community members alarmed by the tone of recent political discourse. -Anthony Enright
Click HERE for the Facebook invite.
FRIDAY, JANUARY 20
Drumpfster Fire: A Protest Charity Art Auction
@ Blockfort
2920 Talmage Ave SE
Minneapolis
7 pm / All Ages / Free
Brace yourselves; the inauguration is just around the corner. But this Saturday night, you can support worthy causes AND get in your digs at Trump at Drumpfster Fire, Blockfort's protest charity auction. Over a dozen local artists are participating and proceeds are being donated to the ACLU. Live music will kick in at 10 pm, with performances from Prhym8, Carnivore Bones, The Controversial New 'Skinny Pill,' Busey, and Jaw Knee Vee. -Beth Hammarlund
Click HERE for the Facebook event
FRIDAY, JANUARY 20
Norseman ACLU Fundraiser
@ Norseman Distillery
451 Taft St. NE
Minneapolis
8-11:45 pm / $25
Yet another local event tied into support of the American Civil Liberties Union a non-partisan organization who for over 100 years have worked in courts, legislatures, and communities to defend and preserve the individual rights and liberties of everyone in this country. That sounds like something we may need more of in the near future, so it's probably not coincidental that this is  scheduled for inauguration day. Norseman Distillery will host this fundraiser with all ticket proceeds going directly to the ACLU. Sample tasty craft cocktails and listen to music from Ryan Kopperud & Big Cats, GoodKarma Niles & RP Hooks and a DJ set by Claire de Lune of Tiny Deaths. The ticket cost includes admission, a punch drink and a $10 Norseman gift card to be used on a later date. Tickets are limited, so get yours HERE. – Anthony Enright
Click HERE for the Facebook invite.
FRIDAY, JANUARY 20
Another Voice: Political Illustration of the Late 20th Century Reception
@ MCAD Main Gallery
2501 Stevens Ave
Minneapolis
6-9 pm / All Ages / Free
It's hard to imagine a more relevant time to check out Another Voice than this weekend. The exhibition of late 20th century political illustration includes over 100 pieces from 1981 to 1999. These particular illustrations appeared in Progressive, a magazine committed to social justice far before social media (if you can even conceive of such a thing). Political and satirical illustration is nothing new (it's been around for centuries), and it's perhaps more vital now then any time in recent memory. Get yourself to MCAD this Friday evening and find inspiration that will carry you well into the new year. -Beth Hammarlund

FRIDAY, JANUARY 20
Inauguration: Acts of Resistance, Acts of Kindness
@ Susan Hensel Gallery
3441 Cedar Ave S
Minneapolis
6-10 pm / Free
The Susan Hensel Gallery opened in the election year of 2004.  Given the current political shitstorm that befalls us, the gallery has graciously decided to open its doors and lends its hand with an event to productively reject passivity.  You're invited for any or all of the above: bringing food to share, making a yard sign or button, seeing art, hearing music, listening to poetry, and viewing performance art.  This is a one night-only-event and a lighting quick exclusive re-opening of the Susan Hensel Gallery.  With plenty of regrettable governmental actions coming our way, don't regret missing this event. -Allison Shilinski
Click HERE for the Facebook event page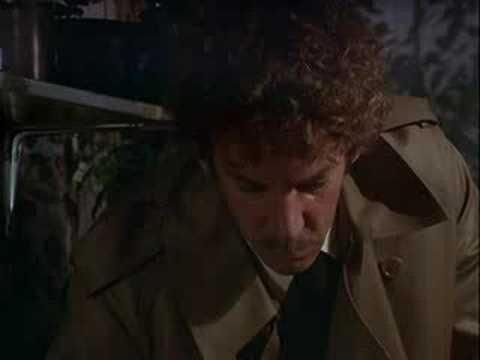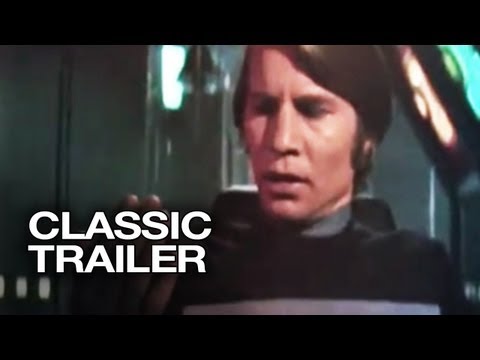 FRIDAY, JANUARY 19 – TUESDAY, JANUARY 24
Disco Inferno: 1970s Dystopia – Invasion of the Body Snatchers and Logan's Run
@ Trylon Microcinema
3258 Minnehaha Ave S
Minneapolis
Invasion of the Body Snatchers: Friday & Saturday at 7 pm & 9:15 pm, Sunday at 5:15 pm & 7:30 pm / $8
Logan's Run: Sunday at 3 pm, Monday & Tuesday at 7 pm & 9:15 pm / $8
What was it about the 1970s that inspired such a sense of fatalism? Given the tenor of the times – which included everything from crippling global recessions, energy crises, political disillusionment, and social malaise across the board – it makes sense that the science fiction of the times had a pessimistic bent that stood in stark contrast to the saturated color and spectacle on the screen. Continuing in the Trylon's series of sci-fi '70s style, they will be screening two films this weekend. First up is what many film buffs consider one of the best remakes of all time – director Philip Kaufman's 1978 remake of Invasion of the Body Snatchers, which is anchored by strong performances from Donald Sutherland, Brooke Adams, Leonard Nimoy, Jeff Goldblum, and Veronica Cartwright (and has one of the best stunt cameos of all time). Following that, the Trylon will screen Logan's Run. Though vastly different from the original novel, the film remains due to its dazzling production design and special effects, as well as Michael York's performance in the title role. -Todd O'Dowd
Click HERE For Tickets and More Information
FRIDAY, JANUARY 20 – SUNDAY, JANUARY 22
(In Previews: Additional Performances through February 19)
Flower Drum Song
@ Park Square Theatre – Proscenium Stage
Historic Hamm Building
20 W 7th St – Main Level
St. Paul
Wednesdays – Saturdays at 7:30 pm, Saturdays & Sundays at 2 pm / $40-60
When it debuted in 1958, Richard Rodgers and Oscar Hammerstein's musical Flower Drum Song (loosely based on the groundbreaking novel by Chinese-American author C. Y. Lee), it was hailed at the time for bringing Asian Americans to the Broadway stage, but would be vilified over the resultant years for trading in racist stereotypes in the book existing cheek by jowl with some of R&H's best songs (including "A Hundred Million Miracles," "I Enjoy Being A Girl," "Love, Look Away," "Don't Marry Me," and more). Eventually, in 2002, the revised version of the musical opened on Broadway with a new libretto by Chinese-American playwright David Henry Hwang (best known for the play M. Butterfly) realigned the tale of a family culturally divided between a traditional Chinese Opera theatre owner, his assimilated American culture-loving son, and the Chinese emigre who comes to live with them fleeing the Mao regime. If this clash between the traditional and the contemporary sounds familiar, it should; it's basically the story of the history of Mu Performing Arts, whose entire twenty-five year company history could be seen as an examination of and reconciliation between cultural history and modern culture. In honor of their company anniversary Mu and Park Square are joining forces to present this musical last seen in town in 2009 when Mu produced the work with the Ordway. With Mu artistic director Randy Reyes (himself an alum of that 2009 production) directing a cast featuring Stephanie Bertumen, Sherwin Resurreccion, Wesley Mouri, Eric "Pogi" Sumangil, and Meghan Kreidler this is one "miracle" twenty-five years in the making. -Todd O'Dowd
Click HERE For Tickets and More Information
SATURDAY, JANUARY 21
Buildings, Ripper, Another Heaven, Blaha
@ Kitty Cat Klub
315 14th Ave SE
Minneapolis
9 pm / 21+ / $5
A wise commenter on Buildings' Bandcamp page compared them to legendary Jesus Lizard. Buildings offers rocked-out, quasi-industrial of the Big Black style that is more than welcome these days. Ripper offers plenty of blast punk fury too, with a bit more melody. Another Heaven is the rebirth of Hollow Boys with new members and a local gig list that keeps them pretty busy. They're a little gloomier or at least shoegazey so it'll give you a chance to get primed for the total blitz later. This will also be the debut show of Blaha, Mike Blaha's (Blind Shake) new project. Don't expect quiet. – T.A. Wardrope
Click HERE for the Facebook invite.
SATURDAY, JANUARY 21
(Additional Performances through January 29)
Minnesota Opera presents Diana's Garden
@ Ordway Center for the Performing Arts
345 Washington St
St. Paul
Thursdays & Saturdays at 7:30 pm, Sundays at 2 pm / $25-200
When we talk about Minnesota Opera (and we do quite a bit here at l'étoile), we often talk about how it is one of the leading developers and producers of new operas in the world. So it's not news when we hear that they're presenting an American premiere. What is new about this is that this is the American premiere of an opera that debuted in 1787! During his day, the Spanish Classical era composer Vicente Martín y Soler was a contemporary of Mozart and was just as popular (so much so that he was nicknamed "the Valencian Mozart") and was more routinely praised for his comedic operas. One of his biggest hits at the time was L'arbore di Diana (Diana's Garden). Working with a libretto from Lorenzo Da Ponte (who was writing operas for him, Antonio Salieri, and Mozart – and would go on to write the librettos for Cosi Fan Tutti, The Marriage of Figaro, and Don Giovanni), Soler's comedy takes place in the garden of the titular goddess of chastity, and the hilarious horrors of love that Cupid brings to her followers. This American premiere is decidedly a local affair with Theatre Latte Da artistic director Peter Rothstein and Minnesota Opera music director Michael Christie working with a cast led by Leah Partridge and Adriana Zabala as Diana and Cupid, and half of the principal roles being played by members of Minnesota Opera's Resident Artist program. -Todd O'Dowd
Click HERE for Tickets and More Information
SATURDAY, JANUARY 21
Deleter Meaningless Chants Cassette/Zine Release (proceeds to ACLU)
@ Reverie Cafe + Bar
1931 Nicollet Ave
Minneapolis
9 pm / 21+ / $5
Deleter are my favorite band in town. Straight up. I love them and they should be massively huge and I guarantee this deal — a cassette/zine combo — is gonna be completely rad. Guitarist/singer/songwriter Knol Tate is amazing — Deleter's music, if you've not heard it, is somewhere in between the early Talking Heads and PiL's Metal Box with a bit of Wire thrown in for good measure, and he's a fiery frontman who will knock you on your ass nine ways to Sunday. And look at this: proceeds to the ACLU, who will be pretty much the last stand of justice in this godforsaken dystopian society we've found ourselves in. They need your money, so come on down and pay and then donate more money to 'em while you're at it. -Jon Hunt
Visit the First Avenue website for more information

SUNDAY, JANUARY 22
Arctic Market: A Winter Pop-Up
@ Lakes & Legends Brewing Company
1368 Lasalle Ave
Minneapolis
12-5 pm / Free
If any brewery knows how to utilize their large, lovely taproom, it's Lake & Legends Brewing Company.  Enjoy some brews and shop locally made goods from around the cities at this cold weather installment of the Minneapolis Craft Market.  If you're not single AF or whatever, get an early start on your Valentine's Day shopping, too!  This market's lineup includes everything from Amelia & Holly's Compassionately Crafted Canine Treats to sexy, travel-friendly undies from Urban Undercover and gorgeous upcycled garb from Foat Design. Now that's quite the line-up! -Allison Shilinski
Click HERE for the Facebook event page
SUNDAY, JANUARY 22
Charlie Parr w/ Dave Simonett
@ Turf Club
1601 University Ave
St. Paul
7 pm / 21+ / $10 advance, $12 doors
There's something perfect about seeing Charlie Parr on a Sunday. The man is in many ways a religious ascetic. He's vegan, sleeps in his car while on tour and tends to distrust the machines of "professional" music production. His vision is touched by the mystical, too, but that's there as a ghost. The matter and substance of his music is firmly grounded in the "fertile and frozen soil" of Minnesota. Seeing Charlie Parr at the Turf Club should also be a pilgrimage for the faithful or seeking. Outside of Duluth, it's probably the closest thing to a church for local Parr fans. So when you step out into the freezing air at closing time, you might feel a bit warmer inside. This could be the whiskey, the beer, the good company. Of course, there's a chance it could be something else too. -T.A. Wardrope