Weekend What's What: 1/5-1/8
by Anthony Iverson
EDITOR: ANTHONY IVERSON / CONTRIBUTORS: TODD O'DOWD, ANTHONY ENRIGHT, JON HUNT, BETH HAMMARLUND, ALLISON SHILINSKI, T. A. WARDROPE
Here it is, the first full weekend of the New Year. And Minneapolis-St. Paul is starting out strong with the new iteration of what was formerly known as Symphony and Suds, a few promising gallery openings and a David Bowie celebration following the one-year anniversary of his death, among other great events. Let's avoid 2016 round two and get 2017 kicked off right.
xo-l'étoile
CONTINUING THROUGH FEBRUARY 28
Wells Fargo Winter Skate
@ Landmark Center
75 5th St. East
St. Paul
All Day / Free
As if Downtown St. Paul wasn't already picturesque enough, Winter brings a new level of Instagram worthy sights particularly in Rice Park which sports the twinkling holiday decorations that accompany the St. Paul Winter Carnival. This season the area adjacent to the park in front of the Landmark Center will also be home to an epic skating rink open to the public. Bring your friends and family out for some icy fun, and don't worry if you don't have skates, you can rent them there for only $4 or borrow for free if you bank at Wells Fargo. It's not like we have a paucity of outdoor activities available to us during the Minnesota Winter, but think of this as a great excuse to explore Downtown St. Paul this season. -Anthony Enright
Click HERE for more information
THURSDAY, JANUARY 5
Minnesota Orchestra presents Pint of Music
@ Lakes & Legends Brewing Company
1368 La Salle Ave.
Minneapolis
7:30-9 pm / Free
Formerly known as Symphony and Suds, this recurring event brings some of the Minnesota Orchestra's most talented players to various breweries around the Twin Cities to perform free micro-concerts. This week Lakes and Legends Brewing company hosts a brass quintet featuring trombone, trumpet, horn and tuba. The relationship goes both ways later in the month as Lakes and Legends will be giving away free samples of their brews at the performance of Prokofiev's Romeo and Juliet on January 28th at Orchestra Hall. This is not a ticketed event and space is limited, so plan to get there early to ensure you get a spot. -Anthony Enright
Click HERE for the Facebook event page
THURSDAY, JANUARY 5 – SATURDAY, JANUARY 7
Out There 2017: YOUARENOWHERE
@ Walker Art Center – McGuire Theater
725 Vineyard Pl
Minneapolis
Thursday & Friday at 8 pm, Saturday at 2 pm & 8 pm / $28
January may be one of the slower times in the Twin Cities cultural calendar, but it's also the time that the Walker unleashes one of its most revered events – the iconic Out There festival. Now in its twenty-ninth edition, the annual festival brings a host of cutting-edge performance makers from around the globe to the Walker's stage for an examination of where performance art is now and where it's going. To kick off this year's festival, New York-based performer and writer Andrew Schneider brings his Obie-winning, Drama Desk Award-nominated one-man spectacular YOUARENOWHERE to the McGuire stage. Praised in the press as being "transcendent mind-fuckery," Schneider combines the physical with the technical in a rapid-fire, high-tech existential meditation on everything from quantum mechanics, to parallel universes, to missed connections and AA recovery steps in a gloriously unsettling examination of life in the modern age. -Todd O'Dowd
Click HERE for Tickets and More Information
THURSDAY, JANUARY 5 – SUNDAY, JANUARY 8
(Additional Performances through February 5)
The Moving Company presents Liberty Falls 54321
@ The Lab Theater
700 N 1st St
Minneapolis
Thursdays – Sundays at 7:30pm / $20-33
Last year, The Moving Company created their dizzy small town satire Liberty Falls 54321 as a send up of small town America and the small mindedness that goes with it. What a difference a year has made, as the citizens of Liberty Falls, Wisconsin ("population 958, right off Highway 47, and just up Constitution Creek") and the values embodied by them and the town's namesake – the 105 year old Liberty Rose Johnson – have gone from subversive alt-right to the mainstream; which makes them the perfect target for this company made up of alums of the late, lamented Theatre de la Jeune Lune. Equal parts biting satire and comic opera, this work tackles the histories we choose to tell. And given that this company is made up of some of the best and brightest in the theatre scene (with Dominique Serrand directing a cast that features Heidi Bakke, Christina Baldwin, Jennifer Baldwin Peden, Steven Epp, Nathan Keepers, Dom Wooten and Gabriel Murphy), this is one small-town celebration that we can't wait to see fall apart. -Todd O'Dowd
Click HERE for Tickets and More Information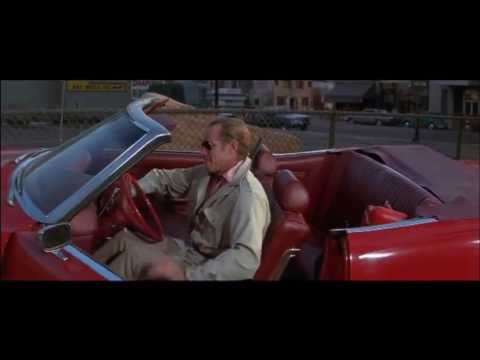 FRIDAY, JANUARY 6 – TUESDAY, JANUARY 10
Disco Inferno: 1970s Dystopia – A Clockwork Orange and The Omega Man
@ Trylon Microcinema
3258 Minnehaha Ave S
Minneapolis
A Clockwork Orange: Friday & Saturday at 7 pm & 9:30 pm, Sunday at 5 pm & 7:30 pm / $8
The Omega Man: Sunday at 3 pm, Monday & Tuesday at 7 pm & 9 pm / $8
What was it about the 1970s that inspired such a sense of fatalism? Given the tenor of the times – which included everything from crippling global recessions, to numerous energy crises, to waves of political disillusionment and social malaise across the board – it makes sense that the science fiction of the times had a pessimistic bent that stood in stark contrast to the saturated color and spectacle on the screen. Continuing in the Trylon's series of sci-fi '70s style, they will be screening two films this weekend. First up is Stanley Kubrick's dazzling and disturbing film adaptation of A Clockwork Orange; anchored by Malcolm McDowell's charismatic performance as the troubled ultra violence-loving youth Alex. Following that, the Trylon will screen The Omega Man, director Boris Sagal and star Charlton Heston's strange dystopian / blaxploitation mash-up retelling of Richard Matheson's groundbreaking novel I Am Legend. -Todd O'Dowd
Click HERE For Tickets and More Information
FRIDAY, JANUARY 5
Sims w/ Webster X, Air Credits, Nazeem & Spencer Joles
@ First Avenue Mainroom
701 First Ave N
Minneapolis
8 pm / 18 + / $15
Bob Dylan winning the Nobel Price for Literature has made something official which has long been brewing in the music scene. Whether or not you agree with this particular nod, there has been some real poetry and prose being written throughout the world of contemporary music. With Sims' latest "More Than Ever", he unleashes lyrical compositions that tell stories as potently as many a contemporary novel or poet. Added bonus that it gets butts moving and "feet in the air" too. A parade of local hip-hop powerhouses should get things thoroughly "turnt" well before Sims hits the legendary boards of the Mainroom. -T.A. Wardrope
Click HERE for tickets and more information
SATURDAY, JANUARY 7
Free First Saturday: Here and There
@ Walker Art Center
725 Vineland Pl
Minneapolis
10 am – 6 pm / All Ages / Free
It seems universally agreed upon that children should be exposed to art, but a trip to the museum isn't necessarily a cause to jump for joy for most 8 year-olds. (Though there are the delightfully nerdy outliers.) Luckily, some of our favorite institutions have crafted family-friendly events that successfully engage the little ones and plant the seeds of their future appreciation of fine art. This Saturday marks the Walker Art Center's first Free First Saturday of 2017. At Here and There, you can check out a screening of Hayao Miyazaki's forest sprite classic My Neighbor Totoro at 11 am and 1 pm. From 10 am to 3 pm you can create negative shadow images with artist Chris Larson (whose current exhibition will be closing soon). There will also be a station to make your own detailed dioramas, as well as tour guides in the exhibitions Chris Larson: Land Speed Record and Question the Wall Itself. Whether you come with family, friends or just your curious art-loving self, the Walker's Free First Saturday is a delightful way to escape a cold winter afternoon. -Beth Hammarlund
Click HERE for the Facebook event page
SATURDAY, JANUARY 7
Art Shanty Season Kick-off
@ SooVAC
2909 S Bryant Ave #101
Minneapolis
6-9 pm / Free
Art Shanty season is upon us again.  Look forward to beating the winter blues at White Bear Lake with some art on the ice this February.  Until then, attend the season kick-off party at SooVAC.  Celebrating the years of this unique, interactive art platform, the season kick-off will feature a one-night-only art exhibition of photographs, mini-installations, and relics of the Art Shanty past.  This one is safe for both die-hard ice art devotees and fairweather fans who prefer to keep their feet on solid land.  Grab a friend, swap some stories, and maybe even sing some karaoke at SooVAC to celebrate the Art Shanty project this Saturday. -Allison Shilinski
Click HERE for the Facebook event page
SATURDAY, JANUARY 7
Heart and Soul: Portraiture and the Body
@ Flow Art Space
308 Prince St, Ste 226
St Paul
2-4 pm / All Ages / Free
Flow Art Space has assembled quite a roster for its upcoming group show. With 23 pieces from 18 artists working in ten different states, Heart and Soul, an exploration of portraiture, will showcase a wide variety of backgrounds, influences, mediums, styles and inspirations. The intense and emotive works will include drawings, photography, paintings and sculpture. It's an impressive feat to assemble such wide-ranging talent in one space, but Flow Art Space will be closing this February, and this ambitious exhibition promises that they'll go out with a bang. Celebrate their achievements this Saturday, with an afternoon opening reception that's sure to be the perfect post-brunch activity. -Beth Hammarlund
Click HERE for the Facebook Event

SATURDAY, JANUARY 7
The Rematch Opening
@ Rosalux Gallery
1400 Van Buren St NE #195
7-10 pm / Free
Rosalux Gallery hosts a rematch of a 2013 exhibition featuring James Wrayge and Duane Ditty.  The Rematch shares similarities to traditional rematch in that the painters return to the space having honed their skills and given response in their process.  With abstract and representative gestures, these paintings meditate on time and consider spontaneity and circumstance.  Attend the opening of The Rematch between James Wrayge and Duane Ditty this Saturday from 7 to 10 pm.  
Click HERE for the Facebook event page
SATURDAY, JANUARY 7
The Annual Blowout ft. The Blind Shake, Birthday Suits and Catbath
@ Turf Club
1601 University Ave
St. Paul
8 pm / 21+ / $8 advance, $10 door
There's a lotta really interesting stuff going on with the Blind Shake. I guess they're "punk," the kind of smart punk Fugazi were probably, but honestly, there's a lot more garage-psych and surf and Mary-Chain-esque blasts of feedback and fuzz than actual PUNK punk, and it's damn good stuff. They've played with local psych legend Michael Yonkers, which makes total sense, as well as Rocket From The Crypt (same), Redd Kross (same) Mike Watt (sure, why not) and Thee Oh Sees (for sure). The openers make total sense, too: smart-as-whips punk duo Birthday Suits are rad as fuck, playing angular, awesome music that recalls everything from Television to XTC channeled through one guitar and one drummer. And Catbath have a touch of Pixies about them, with super nifty female/male vocals, that Guilt Ridden Pop sound we know and love. -Jon Hunt
Click HERE for tickets and more information
SUNDAY, JANUARY 8
Charlie Parr w/ Mother Banjo
@ Turf Club
1601 University Ave
St. Paul
7 pm / 21+ / $10 adv, $12 doors
There's something perfect about seeing Charlie Parr on a Sunday. The man is in many ways a religious ascetic. He's vegan, sleeps in his car while on tour and tends to distrust the machines of "professional" music production. His vision is touched by the mystical, too, but that's there as a ghost. The matter and substance of his music is firmly grounded in the "fertile and frozen soil" of Minnesota. Seeing Charlie Parr at the Turf Club should also be a pilgrimage for the faithful or seeking. Outside of Duluth, it's probably the closest thing to a church for local Parr fans. So when you step out into the freezing air at closing time, you might feel a bit warmer inside. This could be the whiskey, the beer, the good company. Of course, there's a chance it could be something else too. -T.A. Wardrope
Click HERE for tickets and more information
SUNDAY, JANUARY 8
HERO: A David Bowie Celebration ft. DJ Jake Rudh
@ First Avenue
701 First Ave N
Minneapolis
8 pm / 18+ / $8 advance, $10 door
It was just one year ago, January 10th, when our entire world flipped into an alternate universe and shit started to go off the rails. The trigger: the death of David Bowie, whom it turned out was holding the entire fabric of reality together singlehandedly. When he died, that's when stuff stopped making sense and we all realized: oh, I get it. It's an alternate universe. There's another timeline where Bowie didn't die, where this year was uneventful, Bernie Sanders became president, Prince put out another few records and everything just went along fine. FUCK THOSE GUYS. We're stuck in a universe where Bowie is DEAD and I still can't cope with that. Can you? I mean, there were a bunch of other rock stars including PRINCE who died that I have yet to deal with because I can't deal with Bowie yet. Ugh. Stupid Bowie. Anyway, of course we all want to continue loving the shit out of the guy because he was DAVID BOWIE and so Jake Rudh does what he must, i.e. an evening where we listen to his music, which is of course going to be a damn blast because it's DAVID BOWIE and can be no other way. But Jesus H, can't we go back to the universe where he's still alive? Plz? Pretty plz? THX. -Jon Hunt