Weekend What's What: 11/17-11/20
by Anthony Iverson
EDITOR: ANTHONY IVERSON / CONTRIBUTORS: TODD O'DOWD, JAHNA PÉLOQUIN, ANTHONY ENRIGHT, JON HUNT, BETH HAMMARLUND, ALLISON SHILINSKI, T. A. WARDROPE, RENE MEYER-GRIMBERG, GIGI BERRY, JAKEY EMMERT / HEADER IMAGE: CAROLINE ROYCE
This is surely the weekend in the Twin Cities that will keep on GIVING — ahem — and it all starts with Give to the Max Day, which is today. So before you plunge into the weekend headfirst by going to this year's edition of I AM MPLS taking place all over Mia, the return of the Guthrie's annual production of A Christmas Carol,  or one of yet another Prince dance parties, consider giving back to the institutions that make it all possible and worthwhile.
xo-l'étoile
THURSDAY, NOVEMBER 17
Give To The Max Day 2016
Online @ GiveMN.org
Now – Midnight
This is the big day for non-profits across our fair state, with everything from schools to civic organizations to arts groups and more all joining forces for the biggest fundraising day in the state. Now in its eigth year, Give To The Max is one of the best and most efficient ways to support your favorite causes. Not only does it help facilitate giving money to your favorite organization, charity, school, arts organization, or other Minnesota-based non-profit, it also helps the non-profits compete for various matching grants. Additionally, Give To The Max is a brilliant way to find a cause that you can believe in. But move quickly – this twenty-four hour philanthropic bonanza ends at midnight! Get to giving! (NOTE: As of press time, the GiveMN.org site has been experiencing difficulties due to the high volume of traffic this year (!!!), but have been able to use a more simplified giving form. Keep refreshing and reach out to the particular charity you're hoping to give to if there are any particular issues.) -Staff
Click HERE for More Information
THURSDAY, NOVEMBER 17-SATURDAY, NOVEMBER 19
MCAD Art Sale
@ MCAD
2501 Stevens Ave
Minneapolis
Thursday-Friday 6-9 pm, Saturday 9 am-5 pm / Thursday $150, Friday $25 advance $30 door, Saturday free
The country's largest college art sale pops up for its 2016 installation this weekend.  Drawing crowds like your local Walmart on Black Friday, MCAD's art sale is as much a frenzied shitshow as it is a sophisticated sampling of art at the cutting edge of the field.  The sale features more than 7,000 works by the Warhols of the future at an average of $100 each.  Choose your level of dedication the the cause when you purchase a ticket for the sales opening nights on Thursday or Friday, or sneak in Saturday when the sale is open to the public.  Oh and speaking of Walmart, this art sale benefiting the future of students and recent alumni of MCAD is a useful reminder to be mindful where we spend our money.  Follow the #GrabYourWallet hashtag on social media or check out the movement's spreadsheet here for information on boycotting companies currently doing business with the Trump family. -Allison Shilinski
Click HERE for More Information
THURSDAY, NOVEMBER 17
I AM MPLS
@ Minneapolis Institute of Art
2400 S 3rd Ave
Minneapolis
6-11 pm / All Ages / Free
After Party @ Icehouse
2528 Nicollet Ave
Minneapolis
9 pm / 21+ / $12 Advance, $15 Door
I AM MPLS is at it again and each event continues to get bigger and better. This Thursday night, the annual show teams up with Mia for a night of fashion, art and music. In addition to the all of the art that Mia has to offer, check out a fashion show featuring looks from local boutiques such as Cliché, Roe Wolfe and Rewind, music from DJ Simone Steppa DuJour, a fashion illustration station, and a GIF photobooth for party guests. The after party will take place at Icehouse, just a few blocks away, with live music curated by Totally Gross National Product. Between I AM MPLS and Avant Garden on Saturday night, this weekend promises to be one of the best of the year. -Beth Hammarlund
Click HERE for More Information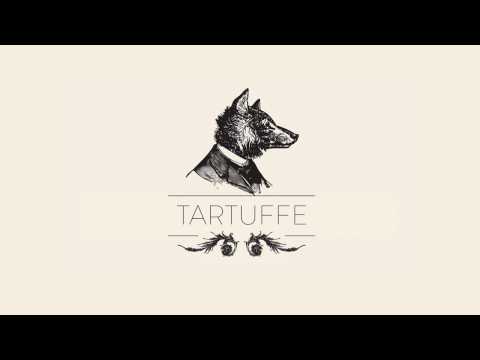 THURSDAY, NOVEMBER 17 – SATURDAY, NOVEMBER 19
(Closing Weekend!)
Wayward Theatre Company presents Tartuffe
@ James J. Hill House
240 Summit Ave
St. Paul
Thursdays, Fridays, and Saturdays at 7:30 pm / $15-30 Sliding Scale
Of all of the many plays that came out of the French Neo-Classical movement of the 18th Century, there's a reason that the plays of Jean-Baptiste Poquelin have thrived in the modern age. And that's because that the Poquelin (best known by his stage name Molière) was not only a playwright but also an actor and wrote roles for actors to sink their teeth into (you will recall that he died whilst in the middle of a performance of his play The Imaginary Invalid). It's this actor's sensibility of what works on stage that has kept his plays popular throughout the centuries. And of all his works, Tartuffe is his most popular. Dealing with a family and a pious imposter who has duped them, the play's message of hypocrisy in all of its forms rings as true today in our age of hypocritical men as it did when it premiered. For his production for Wayward Theatre Company, director Michael Kelley and his cast will use the James J. Hill House for a stunningly intimate take on one of the greatest schemers in theatrical history. -Todd O'Dowd
Click HERE for Tickets and More Information
THURSDAY, NOVEMBER 17 – SUNDAY, NOVEMBER 20
(Closing Weekend!)
A Raisin in the Sun
@ Park Square Theatre – Andy Boss Thrust Stage
Historic Hamm Building
20 W 7th Pl – Lower Level
St. Paul
Thursdays – Saturdays at 7:30 pm, Sundays at 2 pm / $40-60
To say that A Raisin in the Sun is groundbreaking is an understatement. When it debuted, Lorraine Hansberry's tale of a family torn over its conflicting dreams was considered revolutionary in 1959, and sadly is still prescient and pertinent in modern times. But there was always a conflict at the center of the play: Whose story is this anyway? When it debuted on Broadway in 1959, everyone thought that it was the son Walter Lee's story in how he wanted to better himself by using his father's insurance windfall as an investment (thanks in part to this being Sidney Poitier's – and later, Ossie Davis' – breakthrough performances in the role of Walter Lee in the original production). Subsequent productions (most notably the 2004 Broadway revival thanks to Phylicia Rashad's Tony winning performance) have seen this as mother Lena's story as she tries to get her family out of Chicago's Southside and into a better (and predominantly white) neighborhood. Or is this play really about Ruth, Walter's content wife who is trying to hold the family together while Walter and Mama bicker (lest we forget, the great Ruby Dee created the role which would be played in later revivals by Audra McDonald and Sophie Okonedo – both winning the Tony for their work). Or could it be about younger sister Beneatha, who is trying to go to medical school while learning about her African roots in the face of her own prejudices. The fact that A Raisin in the Sun can be read either of these ways is a testament to Hansberry's fairness in presenting these "dreams deferred" (to quote the Langston Hughes poem where she got the title from) with equal weight and equal heartbreak. It's something that director Warren C. Bowles has latched onto with his production for Park Square by casting the powerhouse quartet of Greta Oglesby, Darius Dotch, Aimee K. Bryant, and Am'Ber Montgomery as Lena, Walter Lee, Ruth, and Beneatha respectively. Few plays are required viewing, but thanks to this director and cast, this production is mandatory viewing as far as we're concerned. -Todd O'Dowd
Click HERE for Tickets and More Information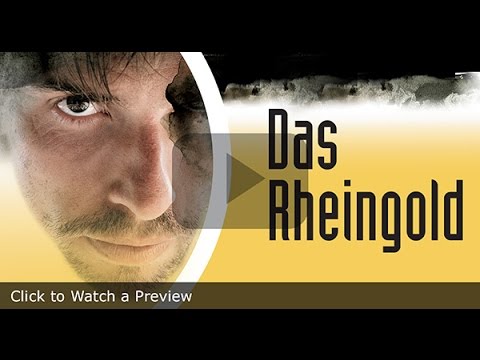 THRUSDAY, NOVEMBER 17 – SUNDAY, NOVEMBER 20
(Closing Weekend!)
Minnesota Opera presents Das Rheingold
@ Ordway Center for the Performing Arts
345 Washington St
St. Paul
Thursday & Saturday at 7:30 pm, Sunday at 2 pm / $25-200
As a company, Minnesota Opera has made its bones by taking artistic risks; after all the company's world-renowned reputation is based in its development, production, and championing of new operatic works. But this is different, as the company is presenting Das Rheingold. And while the company has tackled the work of iconic German composer Richard Wagner before, this is the first time the company is attempting any part of Wagner's iconic four opera Ring cycle; one of the most groundbreaking works in the operatic canon. It also happens to be one of the most difficult, with the challenges to performers and producers alike, in telling Wagner's epic tale of gods, monsters, and the mere mortals caught in the cross-fire. For their first production of this seminal work, director Brian Staufenbiel and his team (which includes Minnesota Opera's resident music director Michael Christie and IVEY-winning costumer Mathew LeFebvre) have reconceived the battle of gods and mortals as a struggle between the natural and the technological with the orchestra itself caught in the middle (and featured on stage, the better to showcase Wagner's breathtaking score). The company has also brought out the big guns in terms of the cast as well with Greer Grimsley (returning to Minnesota Opera following his triumph in Macbeth) as the god Wotan, Nathan Berg as the scheming dwarf Alberich, and internationally renowned mezzo-soprano Denyce Graves returning to the company for her first Wagnerian role as the earth-goddess Erda. This is a once-in-a-lifetime chance to see our local opera company take on one of the seminal works of the canon. Do not miss it. -Todd O'Dowd
Click HERE for Tickets and More Information
THURSDAY, NOVEMBER 17 – SUNDAY, NOVEMBER 20
(Additional Performances through November 20)
Transatlantic Love Affair presents 105 Proof; or, the Killing of Mack "The Silencer" Klein
@ Illusion Theater
The Cowles Center for Dance and the Performing Arts
528 Hennepin Ave S – 8th Floor
Minneapolis
Thursdays – Saturdays at 8 pm, Sundays at 7 pm / $20-27
While true physical theatre – in which the actors are everything from the set to the sound effects – can be tedious at best, Transatlantic Love Affair shatters that stereotype by making their shows visually sumptuous and pushing the humanity of their pieces front and center. For their return to the Illusion, the company is remounting their 2015 Fringe Festival hit 105 Proof; or, the Killing of Mack "The Silencer" Klein. Set in a sleepy Illinois town in the full grip of Prohibition, a young man dreams of a life beyond his grandfather's general store. When he discovers his father's other profession of making bootleg whiskey, their lives will be tangled with Chicago mobsters and more in an explosive tale of family and ambition. As conceived and directed by Diogo Lopes and featuring an air tight ensemble (Amber Bjork, Heather Bunch, Emily Dussault, Eric Marinus, Derek Lee Miller, Adam Patterson, Nick Sexton, Dustin Tessier, Allison Witham, and Nick Wolf), this is one bracing night of theatre you can't miss. -Todd O'Dowd
Click HERE For Tickets and More Information
THURSDAY, NOVEMBER 17 – SATURDAY, NOVEMBER 19
(Closing Weekend!)
SuperGroup presents People I Know
@ Red Eye Theater
15 W 14th St
Minneapolis
Thursday – Saturday at 8 pm / $10-26
Certain groups in town always grab our attention, and after last year's stunning In Which _______ and Others Discover The End, SuperGroup is on that list. This weekend, the performance art collective is unleashing their latest work People I Know. Developed over the past year with an astonishing ensemble from various performance disciplines (Mary Moore Easter, Miriam Must, Derek Phillips, Venus DeMars, Deborah Jinza Thayer, and Judith Howard), People I Know is an examination on the concept of identity as created not just by how we see ourselves, but on how other people see us; and the recontextualization of identities from those viewpoints. Heady stuff, to be sure, but given SuperGroup's playful aesthetic and the cast involved, this piece promises to be something truly special. -Todd O'Dowd
Click HERE for Tickets and More Information
THURSDAY, NOVEMBER 17
Prince Dance Party
@ Clubhouse Jager
923 Washington Ave N
Minneapolis
10 pm / 21+ / Free
Tonight's Prince Dance party (yeah, there have been a lot, but come on, it's awesome, right?) is hosted/spun by Lenka Paris, who's been doing Prince dance parties since way, way, way before the man passed, and she's become legendary for the awesomeness and depth of those parties, too. She spun with Princess, Maya Rudolph's Prince tribute band, and she's spun for the man himself at Paisley Park, and her mixes of Prince's songs are what you hear when you tour Paisley Park. In other words: yeah, she knows her Prince, and she knows her house music besides. The price — free — means you probably shouldn't miss another night of awesome Prince music. -Jon Hunt
Click HERE for the Facebook Event Page
FRIDAY, NOVEMBER 18
The Feminist Opening
@ Public Functionary
1400 12th Ave NE
Minneapolis
7 pm-Midnight / Free
Public Functionary holds an opening for new exhibition, The Feminist, this Friday.  The creative gallery space team has recently welcomed a new member, curator Jovan Speller, who selected the show's collection of acrylic and mixed media paintings by Charles Phillipe Jean Pierre.  The new show explores what it means to be a feminist as a black man in the United States through the lens of contemporary literature, privilege, and power.  With feminism as important as ever right now, The Feminist facilitates an aptly timed, if not unfortunately desperately needed, discussion about the position of women in America right now.  Attend the opening from 7 pm to midnight, and come back for the artist talk and discussion, "Disrobing Masculinity," on Saturday at 1 pm. -Allison Shilinski
Click HERE for the Facebook event page
FRIDAY, NOVEMBER 18
C4W: Call 4 Works Exhibit Finale
@ Gamut Gallery
717 S. 10th St.
Minneapolis
7-11 pm / $10
Last call this Friday to view the Gamut Gallery's annual "C4W: Call 4 Works" exhibition curated by Lindsay Nohl of Light Grey Art Lab. In addition to the chance to view Nohl's selection of work by 24 artists culled from a large and diverse pool of submissions, the evening also boasts some intriguing sonic performances and a video premiere. Audio / Visual  experimental music duo ARIADNE hail from Brooklyn, New York and are touring their intricate musical compositions across the country with a Minneapolis stop at Gamut. Entitled "Observance" ARIANDE's performance explores the improvisational interplay of music and visuals mediated by machine learning, physics simulation and motion analysis. The evening also features the premiere of "Is This Yours?," a short video piece from local artist Sean Connaughty chronicling his work on an environmental art project that is cleaning up the trash that flows into Lake Hiawatha. Minneapolis based sound artist Michael Masaru Flora will close out the evening with an appropriately eclectic musical performance. -Anthony Enright
Click HERE for more information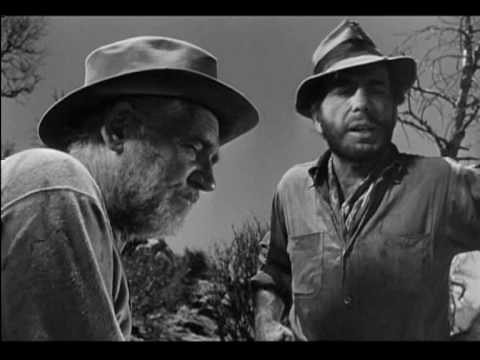 FRIDAY, NOVEMBER 18 – SUNDAY, NOVEMBER 20
The Treasure of the Sierra Madre
@ Trylon Microcinema
3258 Minnehaha Ave S
Minneapolis
Friday & Saturday at 7 & 9:30 pm, Saturday Matinee at 10 am, Sunday at 5 & 7:30 pm / $8
One of the great things about the Trylon is when it occasionally drops its usual format of themed screenings for random weekend screenings of a great film. This weekend, they hit paydirt (or, considering the film in question, cinematic gold). Aside from being one of the most influential films ever made, The Treasure of the Sierra Madre would be a professional and personal triumph for director and writer John Huston. Working from his own adaption of B. Traven's novel, it would be one of the first Hollywood films shot entirely on location (in this case, Mexico), and while he got his frequent colleague Humphrey Bogart to give one of his all-time best performances as the amoral prospector Fred C. Dobbs, it was the fact that he managed to get an Oscar-winning turn out of his father, the actor Walter Huston, and they would be the first father and son duo to win an Oscar for the same year (Huston would later repeat this trick with his daughter Anjelica in Prizzi's Honor). Few films explore man's darkest impulses so well and so stylishly as this. -Todd O'Dowd
Click HERE for Tickets and More Information
FRIDAY, NOVEMBER 18 – SATURDAY, NOVEMBER 19
(Additional Performances through December 17)
Interact Theater presents What Fools These Mortals Be
@ The Lab Theater
700 1st St N
Minneapolis
Wednesdays – Fridays at 7 pm, Saturdays at 3 pm & 7 pm / $22
For the past two decades, some of the best theatre in the Twin Cities has been taking place courtesy of one of the best secrets in town; the Interact Center. The internationally-recognized arts center has spent the past twenty years developing a host of visual and performance artists that continually shatters the preconceptions of what people with disabilities can do. For their big anniversary show, the two-time IVEY-winning theater program at Interact has teamed up with two fabulous artists (writer and actor Kevin Kling and IVEY-winning composer and director Aaron Gabriel) to create What Fools These Mortals Be. Using both the 400th birthday of William Shakespeare and the notion of the role of the court fools and jesters (many of whom, as history has revealed, were themselves afflicted and alienated by differences and disabilities) and their peculiar relationships to the monarchy as starting points, this new piece sees a troupe of disgraced fools on the run from Queen Elizabeth I and exiled in the New World; with their only hope for salvation resting in a command performance for the Queen by a new playwright named William Shakespeare. Mashing up Shakespeare, comedy, music, and more, this promises to be one of the most dazzling events of the season. -Todd O'Dowd
Click HERE for Tickets and More Information
FRIDAY, NOVEMBER 18 – SUNDAY, NOVEMBER 20
(Additional Performances through December 4)
Underdog Theatre presents Baltimore Is Burning
@ Savage Umbrella's SPACE
550 Vandalia St, Suite 306
St. Paul
Thursdays – Sundays at 7:30pm / Pay What You Can
These are sad times we live in, and the past two years in particular have brought the racial divides within our country painfully to the forefront of the American collective consciousness again and again. Which is why Underdog Theatre and their debut production of Baltimore Is Burning is so timely – and sadly, so necessary. Using the 2015 death of Freddie Gray as the centerpiece, this new play examines the case through the eyes of the Colored People's Advancement Advocates; a local civil rights advocacy group, as they try to find out what happened and are left to deal with the repercussions not only for themselves, but for their city. While this is heady stuff to be sure, we are most excited because of who is behind this production; with a script by Kory LaQuess Pullam, direction by Jamil Jude, and a stellar ensemble featuring Brianna M. Daniels, Pedro Juan Fonseca, Anna Hickey, JuCoby Johnson, Joann Oudekerk, Siddeeqah Shabazz, Dana Lee Thompson, and Andrew Erskine Wheeler, this production went from "interesting" to "must-see" in our eyes. Go! – Todd O'Dowd
Click HERE for the Facebook Event Page
FRIDAY, NOVEMBER 18 – SUNDAY, NOVEMBER 20
(Additional Performances through December 4 )
7th House Theater presents The Passage or What Comes of Searching in the Dark
@ Guthrie Theater – Dowling Studio
818 2nd St S – 9th Floor
Minneapolis
Wednesdays – Saturdays at 7:30 pm, Sundays at 1 pm / $9
Considering that it's made up of some of the best singing actors in town (which in this case we're specifically referring to Cat Brindisi, David Darrow, AJ Longabaugh, Derek Prestly, and Grant Sorenson), 7th House Theater's annual productions have quickly become a must-see event; especially since they cemented their partnership with the Guthrie's Dowling Studio. For their third show there, the company is presenting the world premiere of The Passage or What Comes of Searching in the Dark. Written and composed by Mr. Darrow, and based on his own childhood, The Passage… tells the story of young Albert Grissom, his new friend Cassie, and the two big problems in his life; the fact that his father has been missing for three weeks, and the fact that there's a monster living in his basement. Combining the surreal with the tragic, The Passage… takes Albert on a strange journey through loss and growth. Heady stuff to be sure, but with a cast that features Alejandro Vega (who dazzled audiences in Minnesota Opera's The Shining) as Albert as well as Mary Bair, Bob Beverage, Cat Brindisi, Derek Prestly, Grant Sorenson, Kendall Anne Thompson, and Lara Trujillo this is one thrilling trip into the unknown that we can't miss. -Todd O'Dowd
Click HERE for Tickets and More Information
FRIDAY, NOVEMBER 18 – SUNDAY, NOVEMBER 20
(In Previews – Additional Performances through December 30)
A Christmas Carol
@ The Guthrie Theater – Wurtele Thrust Stage
818 S 2nd St
Minneapolis
Varying times (Click HERE for Full Performance Schedule) / $34-137
This marks the 42nd year that Minnesotans will gather for the holiday tradition that is Charles Dickens' A Christmas Carol at the Guthrie. The annual favorite and tradition for many starts this weekend, which can really only mean one thing: winter has arrived. Currently showing the 2010 adaptation by Crispin Whittell, the play tells the familiar story of the miserable Ebenezer Scrooge, his "bah humbugs," and the Ghosts of Christmas Past, Christmas Present and Christmas Future. This years edition sees revered local actor J.C. Cutler returning to the role of Scrooge, leading an all-star local cast including Jay Albright, Robert O. Berdahl, Katie Bradley, Ryan Colbert, Nathaniel Fuller, Summer Hagen, Meghan Kreidler, Joel Liestman, Tracey Maloney, Ryan Dean Maltz, Tyler Michaels, Kris L. Nelson, Eric Sharp, Suzanne Warmanen, Regina Marie Williams, and Tatiana Williams. While most of you probably already know the end to this story, the play is an institution and you may as well kick off your holiday season with a tried and true favorite. -Staff
Click HERE for Tickets and More Information
FRIDAY, NOVEMBER 18
Liquid Music presnets Polica & s t a r g a z e: Music for the Long Emergency
@ Fitzgerald Theater
910 E. Exchange St.
St. Paul
8 pm / All Ages / $25/$50
How about that for an appropriate title? "Long Emergency" could describe many things but a four year national disaster sure fits. That this project is a collaboration of Policia and European group s t a r g a z e makes this transatlantic composition all the more goosebumps raising. Everything about this project is "go", too, pairing Polica's pop sensibilities with s t a r g a z e's intention to work in "uncategorizable genres" sounds like a pure blend of awesome sauce. No wonder this is sold out, but there tickets to be found online if you are quick and clever. This will also be stargaze's US debut. See them while you can, there's no guarantee they will be able to come back once Little Cheeto gets in office. -T.A. Wardrope
Click HERE for more information.
FRIDAY, NOVEMBER 18
Murray and Peter present A Drag Queen Christmas feat. Bob The Drag Queen, Kim Chi, Naomi Smalls, Chi Chi DeVayne, Thorgy Thor, Pearl, Roxxxy Andrews, and Tatianna
@ Pantages Theatre
710 Hennepin Ave S
Minneapolis
7 pm Doors, 8 pm Show / $26-59.50, $87-170 VIP
Get ready (and stay ready), people, as a host of some of our favorite drag queens from that little television show are invading our fair Twin Cities. Don't be flazéda about this (which will force the queens to ask "Where my people at?"), pull yourself together and walk into the Pantages (purse first, of course, because as Junior LaBeija said so famously in Paris Is Burning, "It is a known fact that a woman do carry an evening bag at dinner time.") and see them (with your hands, if you like). This dazzling line up of RuPaul's Drag Race alumnae is hosted by Season 8 winner Bob The Drag Queen and features her Season 8 sisters Kim Chi, Naomi Smalls, Chi Chi DeVanye, and Thorgy Thor, along with Season 7 finalist Pearl, Season 5 finalist (and All Stars 2 Finalist) Roxxxy Andrews and Season 2 (and All Stars 2) standout Tatianna! There are choices to make, but this is an easy one. Thank you! -Todd O'Dowd
Click HERE for Tickets and More Information
FRIDAY, NOVEMBER 18
The Sounds performing Dying to Say This To You w/Zipper Club and My Jerusalem
@ The Fine Line
318 First Ave N
Minneapolis
7 pm / 18+ / $20 advance, $25 door
I guess at some point the Sounds' Dying To Say This To You from 2007 became, like, a legendary album? Like the kind of thing that's legendary enough to tour around? I wholly missed its rise but I really like it — bubblegum with teeth, the way only the Swedish can pull off. Jittery and new wavey and channeling early 90s groups like Transvision Vamp as much as they channel Blondie, the group's frontwoman, Maja Ivarsson, is the kind of live-show crazy that makes performances wild and legendary (lots and lots and lots of splits and kicks). I'm all for it if it becomes legendary, because SWEDEN, amirite? Zipper Club and My Jerusalem — featuring members of the Polyphonic Spree and the Twilight Singers — open. -Jon Hunt
Click HERE for Tickets and more information
FRIDAY, NOVEMBER 18
Chastity Brown
@ Landmark Center
75 5th St E #404
St. Paul
7 pm / All Ages / $20
Chastity Brown's gospelly, soulful blend of folk music blends country and folk and roots and a million other influences into a gorgeous southern gumbo, all wrapped up in her rich, throaty, astonishing voice which is a damn thing of beauty. It's serious music, but man, is it ever moving, and when she's at her best, she can send the shivers straight up the spine. She's been touring with like-minded folkie Ani DiFranco who could learn a thing or two from Brown's soulfulness, and tonight's a great chance to see her in a gorgeous venue — Landmark Center — with the right amount of gravity surrounding her. -Jon Hunt
Click HERE for more information
FRIDAY, NOVEMBER 18
PaviElle French
@ Walker West Music Academy
760 Selby Avenue
St. Paul
7:30 pm / All Ages / $10
The fact that PaviElle grew up surrounded by music is evident in both her compositions and her onstage presence. The soul driven music is layers deep and makes it clear there's no room for compromise or half-baked expressions, and on stage she moves with absolute comfort and freedom. You could say that she is clearly alive in a world of music and what better place to celebrate this than Walker West Music Academy. This event is also part of St. Paul's "Sounds Perfect" series which is a celebration of musical culture in Minneapolis' "twin". St. Paul has done some heavy lifting while Minneapolis gets the spotlight, so kudos to them for bringing some light back home. -T.A. Wardrope
Click HERE for more information
FRIDAY, NOVEMBER 18
Hotpants
@ James Ballentine "Uptown" VFW
2916 Lyndale Ave. S.
Minneapolis
9 pm / 21+ / $5
Old school soul, R&B and funk vinyl night Hotpants is ready to keep you dancing and moving all night. The Minneapolis institution has thrived over the past eight years with all the music you didn't even know you liked to dance to — rare soul and deep funk 45s spun by the Hotpants resident DJs Ben Mena and Brian Engel. Come let loose and get up on that good foot at Lee's Liquor Lounge this Friday. -Staff
Click HERE for the Facebook Event Page
SATURDAY, NOVEMBER 19
Minneapolis Craft'za
@ Grain Belt Bottling House
79 13th Ave NE
Minneapolis
10 am-4 pm / Free
Ready to get a head start on your holiday shopping while ensuring that all your gifts will be something truly special? You're in luck with this weekend's one day only art market Craft'za. Held in the cavernous Grain Belt Bottling house, this local market features handmade crafts from dozens of artists selected by jury to ensure top quality. There's plenty of free parking in the area, and food trucks will be on hand to keep you nourished while you browse so go get some of your shopping done while supporting local creatives. -Anthony Enright
Click HERE for more information
SATURDAY, NOVEMBER 19
Avant Garden
@ Walker Art Center
725 Vineland Place
Minneapolis
6 pm – 12 am / All Ages / $125 – $10,000
The Walker's annual benefit is one of the highlights of the Twin Cities art and social scenes. This year, Avant Garden guests will be partying in honor of the Walker's ongoing facelift, including the completion of its new entrance. The event also celebrates Question the Wall Itself, the Walker's newest multimedia exhibition featuring works from 23 artists. There will also be site-specific installations from Frank Big Bear, Philippe Parreno, and Aaron Spangler, an art auction, as well as music from DJ Ali Shaheed Muhammad of A Tribe Called Quest. There will, of course, be delightful cocktails and nibbles, and some of the best people-watching you'll find all year. -Beth Hammarlund
Click HERE for the Walker site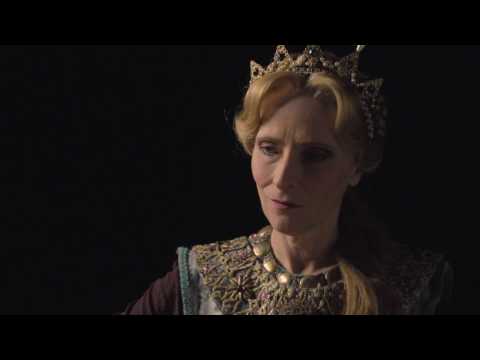 SATURDAY, NOVEMBER 19 – SUNDAY, NOVEMBER 20
(In Previews – Additional Performances through December 31)
The Lion In Winter
@ Guthrie Theater – McGuire Proscenium Stage
818 2nd St S
Minneapolis
Fridays & Saturdays at 7:30 pm, Sundays at 7 pm / $9
One of the great traditions of late at the Guthrie is that is that it conveniently uses its proscenium stage as an antidote to that holiday show on the other side of the building. And as far as holiday antidotes are concerned there are none better than James Goldman's The Lion In Winter. Though it's better known for its film adaptation (with Peter O'Toole and Katharine Hepburn as the warring royals), Goldman's examination the love/hate relationship of King Henry II of England, his imprisoned wife Eleanor of Aquitaine, and their three scheming sons over the Christmas holiday is a beloved chamber play on the headaches caused by power, family, and love. It also happens to be one of the wittiest plays ever written (in fact, this productions promo line "Well – what shall we hang? The holly or each other?" is one of Henry's best lines). For the Guthrie's production, director Kevin Moriarty has assembled a great cast with Kevyn Morrow and Laila Robins as Henry and Eleanor, and featuring Michael Hanna, Torsten Johnson, Riley O'Toole, David Pegram, Thallis Santesteban. Never have the holidays been so gloriously – and savagely – messed up. -Todd O'Dowd
Click HERE for Tickets and More Information
SATURDAY, NOVEMBER 19
Puppet Cabaret
@ In The Heart Of The Beast Puppet and Mask Theatre
1500 E Lake St
Minneapolis
9 pm / $10
For those who've never seen the work of HOBT's work, let us just say first off shame on you! As one of the nation's premiere practitioners of all things puppets, the IVEY-winning company has continued to break the boundaries of what puppet theatre is and what it can do. That's why we love it when the time comes for their semi-annual cabarets; when they let theatre and performance artists of all stripes run loose creating puppet-driven works that push all the boundaries and all the buttons. This time, the lineup includes performances by Kurt Hunter, Maren Ward and Steve Ackerman, Kristi Ternes, Liz Schacterle, Steve Mark, and Theresa Linnihan. As an introduction to the wildly creative work that HOBT does, this can't be beat! -Todd O'Dowd
Click HERE for Tickets and More Information
SATURDAY, NOVEMBER 19
A New Twist on the Old Testament [Part III]: New Work by Samuel Robertson
@ Blockfort Studio
2920 Talmage Ave SE
Minneapolis
Reception 6-10 pm, Music 10 pm – 1 am / All Ages / Free
Minneapolis artist Samuel Robertson has been using the Old Testament as inspiration for his surreal paintings since 2014. This Saturday's exhibition is the third in his series, taking its cues from Kings 1 and 2, Chronicles 1 and 2, and Ezra. Though the Old Testament and surreal paintings may seem like strange bedfellows, Robertson uses the material to explore the depths of the human appetite. This Saturday evening, make your way over to Blockfort Studio to check out Robertson's newest work, and stay for music from Bollywood, What Tyrants, Carnivore Bones, and DJ Matt Linden. -Beth Hammarlund
Click HERE for the Blockfort site
SATURDAY, NOVEMBER 19
STRFKR w/ Gigamesh, Psychic/Twin
@ First Avenue Mainroom
701 N. 1st Ave.
Minneapolis
8 pm / 18+ / $20
Electro/dance favorites STRFKR has something of a misleading name. At first blush, you might think it is a sassy reference to the vanity plate of less-than-upstanding talent agent. A minute or two into the music and you get that it's not that at all. No, it's more accurate to say this is just something like the proverbial Zen finger pointing the experience of the music. The grooves sound like congress amongst the stars or maybe the experience of getting down with a luminous object about to go totally supernova. Or at least how one would imagine that would be. Countdown to blast off in 10…9…8… -T.A. Wardrope
Click HERE for more information.
SUNDAY, NOVEMBER 20
Ernest Bryant III MAEP Opening and Gallery Talk
@ Minneapolis Institute of Art
2400 3rd Ave S
Minneapolis
2-3 pm / Free
The Minnesota Artists Exhibition Program is a great place to look for the current pulse of the best art being made in Minnesota.  The curatorial program supports artists living and working in the state, with its newest exhibition featuring work by Ernest Arthur Bryant III.  A dynamic artist in every sense of the word, Bryant is interested in the use of cultural art and artifacts from around the world.  His work is sometimes rooted in an installation, a community event, or activism.  His 2006-2009 project, Chicken Party, manifested itself as a series of free community barbecues where the artist served over 500 pounds of chicken wings that he prepared by hand himself.  The resulting bones were made into a garment and documented, and that's just one project resulting from Bryant's thorough and fresh take on the state of art.  His new exhibition, The Life and Times of the Time Traveler, appropriates the aesthetics of historical printmaking techniques to explore the shifting power dynamics figures and images in the history of art.  Keep an eye on this one, and attend the exhibition opening this Sunday. -Allison Shilinski