Weekend What's What: 11/10-11/13
by Anthony Iverson
EDITOR: ANTHONY IVERSON / CONTRIBUTORS: TODD O'DOWD, JAHNA PÉLOQUIN, ANTHONY ENRIGHT, JON HUNT, BETH HAMMARLUND, ALLISON SHILINSKI, T. A. WARDROPE, RENE MEYER-GRIMBERG, GIGI BERRY, JAKEY EMMERT / HEADER IMAGE: CAROLINE ROYCE
In the aftermath of Tuesday's election results, we here at l'étoile are feeling fatigued and drained like we suspect many of our readers are. It's as important as ever in times like these to unify as a community, and this is where the arts scene in the Twin Cities becomes vital in a way like it never has before. The arts in Minneapolis-St. Paul has always been synonymous with diversity, and that diversity is responsible for telling so many stories and broadening countless perspectives. Now is the time to cloak yourself in this accepting culture and find solace in the warm, open environment we all have established in the area over the years, because that is something that no one gets to vote out of our hands.
xo-l'étoile
THURSDAY, NOVEMBER 10 – SUNDAY, NOVEMBER 13
17th Annual Sound Unseen Music Festival
@ Various Locations
Minneapolis & St. Paul
Music films have occupied an odd niche for many years. Before the digital explosion (say seventeen years ago) distribution was nearly impossible unless the film featured a superstar, and even then it was tough sell. Music filmmaking is by definition a niche audience, and it's also a niche audience that could just as well spend their cash on vinyl then a ticket. Sound Unseen jumped and made this often overlooked genre a main event. This year, as ever, they are focusing on a diverse cluster of musical and cinematic points of view. Donnie Darko director Richard Kelly will be present at several screenings. Other highlights include films about Death by Audio, Lydia Loveless, Dumbfoundead, Madonna's "Vogue" troupe and Syl Johnson. Live music and trivia also in support of the festival throughout the weekend. -T.A. Wardrope

Click HERE for more information
THURSDAY, NOVEMBER 10
Todd Clercx: Deeper Than Face Value
@ Regis Center for Art – Quarter Gallery
University of Minnesota – West Bank Campus
405 21st Ave. S.
Minneapolis
5-7 pm / Free
Deeper Than Face Value, is an exhibition of a dozen paintings selected from a large body of work produced over the past decade by local artist Todd Clercx. The portraits that make up this collection are the product of the artist listening to and observing individuals who may be on the margins of mainstream acceptance and using their experiences to influence the composition, color, light and media of the paintings. Taken together the work represents a deeply personal and resoundingly empathetic collection of artworks that demonstrate how much more we each are than just a face in the crowd. -Anthony Enright
Click HERE for more information
THURSDAY, NOVEMBER 10 – SUNDAY, NOVEMBER 13
(Closing Weekend!)
Jitney
@ Penumbra Theatre
270 N Kent St
St. Paul
Wednesdays – Saturdays at 7:30 pm, Sundays at 2 pm / $35-40
Pop quiz: Who was the first Minnesotan to win a Pulitzer? The answer, which might surprise you, is none other than August Wilson. From the time Wilson moved to St. Paul in 1978, he found an artistic home and peers at Penumbra Theatre and a perfect collaborator in co-artistic director Lou Bellamy (who would garner a nationally-renown reputation as one of the premier interpreters of Wilson's plays). So it makes sense that Mr. Bellamy would finally tackle the area premiere of Jitney, the 1970s chapter of Wilson's 10-play 20th Century Cycle. Once again returning to the Hill District of Pittsburgh (not only Wilson's birthplace but the setting of all but one of Wilson's cycle plays), the action centers around an illicity taxi company servicing the Hill District and its predominantly African American community, and the threats it faces from without (real estate developers) and within (the return of estranged family members). With Bellamy directing a top-tier cast (including James T. Alfred, Terry Bellamy, James Craven, T. Mychael Rambo, Kevin D. West, and recent IVEY winner Jasmine Hughes) this is one gripping ride that must be seen, and is a perfect introduction for those who haven't yet made their way to Penumbra. -Todd O'Dowd
Click HERE for Tickets and More Information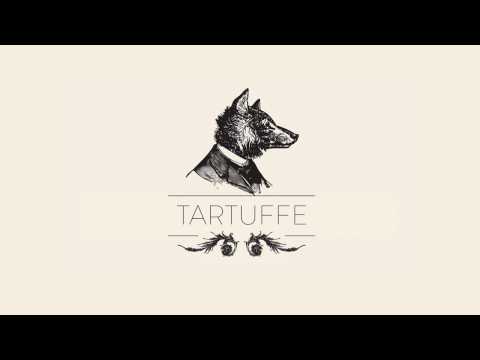 THURSDAY, NOVEMBER 10 – MONDAY, NOVEMBER 14
(Additional Performances through November 19)
Wayward Theatre Company presents Tartuffe
@ James J. Hill House
240 Summit Ave
St. Paul
Thursdays, Fridays, Saturdays, and Mondays at 7:30 pm / $15-30 Sliding Scale
Of all of the many plays that came out of the French Neo-Classical movement of the 18th Century, there's a reason that the plays of Jean-Baptiste Poquelin have thrived in the modern age. And that's because that the Poquelin (best known by his stage name Molière) was not only a playwright but also an actor and wrote roles for actors to sink their teeth into (you will recall that he died whilst in the middle of a performance of his play The Imaginary Invalid). It's this actor's sensibility of what works on stage that has kept his plays popular throughout the centuries. And of all his works, Tartuffe is his most popular. Dealing with a family and a pious imposter who has duped them, the play's message of hypocrisy in all of its forms rings as true today in our age of hypocritical men as it did when it premiered. For his production for Wayward Theatre Company, director Michael Kelley and his cast will use the James J. Hill House for a stunningly intimate take on one of the greatest schemers in theatrical history. -Todd O'Dowd
Click HERE for Tickets and More Information
THURSDAY, NOVEMBER 10 – SUNDAY, NOVEMBER 13
(Additional Performances through November 20)
A Raisin in the Sun
@ Park Square Theatre – Andy Boss Thrust Stage
Historic Hamm Building
20 W 7th Pl – Lower Level
St. Paul
Thursdays – Saturdays at 7:30 pm, Sundays at 2 pm / $40-60
To say that A Raisin in the Sun is groundbreaking is an understatement. When it debuted, Lorraine Hansberry's tale of a family torn over its conflicting dreams was considered revolutionary in 1959, and sadly is still prescient and pertinent in modern times. But there was always a conflict at the center of the play: Whose story is this anyway? When it debuted on Broadway in 1959, everyone thought that it was the son Walter Lee's story in how he wanted to better himself by using his father's insurance windfall as an investment (thanks in part to this being Sidney Poitier's – and later, Ossie Davis' – breakthrough performances in the role of Walter Lee in the original production). Subsequent productions (most notably the 2004 Broadway revival thanks to Phylicia Rashad's Tony winning performance) have seen this as mother Lena's story as she tries to get her family out of Chicago's Southside and into a better (and predominantly white) neighborhood. Or is this play really about Ruth, Walter's content wife who is trying to hold the family together while Walter and Mama bicker (lest we forget, the great Ruby Dee created the role which would be played in later revivals by Audra McDonald and Sophie Okonedo – the later two both winning the Tony Award for their work). Or could it be about younger sister Beneatha, who is trying to go to medical school while learning about her African roots in the face of her own prejudices. The fact that A Raisin in the Sun can be read either of these ways is a testament to Hansberry's fairness in presenting these "dreams deferred" (to quote the Langston Hughes poem where she got the title from) with equal weight and equal heartbreak. It's something that director Warren C. Bowles has latched onto with his production for Park Square by casting the powerhouse quartet of Greta Oglesby, Darius Dotch, Aimee K. Bryant, and Am'Ber Montgomery as Lena, Walter Lee, Ruth, and Beneatha respectively. Few plays are required viewing, but thanks to this director and cast, this production is mandatory viewing as far as we're concerned. -Todd O'Dowd
Click HERE for Tickets and More Information
THURSDAY, NOVEMBER 10
The Lowertown Line: P.O.S.
@ TPT Studios
172 4th St. E.
St. Paul
7 pm / All Ages / Free
Live televised music is a concept that goes nearly as far back as live television itself. The Lowertown Line is TPT's version, featuring local artists and local audiences in their studios. This is free, but is currently sold out. Even those who have tickets aren't guaranteed a seat. You can show early and try your luck or just settle in front of the television. (You know, that big video box that your parents watch.) No wonder this show is sold out, too, as it features local hip-hop artist P.O.S. If you do you have your ticket, do not wear branded clothing as this is for public television and you will on the screen. We will do the television team a favor and also strongly encourage you to turn your devices off and actually watch the performance. -T.A. Wardrope
Click HERE for the Facebook event page
THURSDAY, NOVEMBER 10
CRX with Streets of Laredo and The Gloomies
@ Triple Rock Social Club
629 Cedar Ave N
Minneapolis
7:30 pm / 18+ / $15
I really really like CRX — it's Nick Valensi from the Strokes basically doing 80s buttrock, complete with chunky riffs and crazy keyboards and hooks the size of the arenas they're shooting for. I mean, it's still New York art rock, but take the "chunka-chunka" guitarring of the Strokes and throw in a pound of ground beef and you're there. Oh, and it's produced by Josh Homme for maximum thunk. It's really kind of a brightly-colored neon blast that could just as easily have come from Canada 1980 as Los Angeles-by-way-of-New York circa now. Sorta feels like it might get a lot bigger, 'cause I like it quite a lot more than the last few Strokes things. -Jon Hunt
Click HERE for Tickets and More Information
THURSDAY, NOVEMBER 10
Manitoba x Minnesota Music Exchange feat. ZuluZuluu & Sleeping Jesus (from MN) and Micah Erenberg & Lanikai from Manitoba
@ 7th Street Entry
701 First Ave N
Minneapolis
7 pm / 18+ / $10
Nifty idea: two bands from Manitoba, two bands from Minneapolis. And quite a lot of variety, too. Tackling the Manitoba contingent first: Micah Erenberg plays a nifty variety of super-catchy bedroom pop with a ton of humor. Lanikai are sweet, hyper melodic indie rock, lots of gorgeous female vocals and a mood that feels like sunset on a beach — super great. From Minneapolis, Sleeping Jesus play the kind of dreamy, twangy pop that blurs the line between shoegaze and bouncy New York indie, with great male/female harmonies and great melodies. And ZuluZuluu are of course this year's City Pages Picked to Click winner, which hopefully doesn't mean they break up, because their brand of hypersynthy 80s R&B pop music is just damn great in every possible way. -Jon Hunt
Click HERE for Tickets and More Information
FRIDAY, NOVEMBER 11
Mathew Janczewski 's ARENA DANCES presents ANTHEM
@ The Fitzgerald Theater
10 E Exchange St
St. Paul
Friday at 7:30 pm / $20
When any company makes, let alone a dance company, makes it to a double digits anniversary, it's a cause for celebration. The fact that choreographer Mathew Janczewski and his ARENA DANCES has made it to twenty years is cause for celebration. And in this one-night-only performance at the Fitz, the company is planning on doing just that. The centerpiece of the night will be a remount of ANTHEM, Janczewski's full company work that celebrates the notion of large movements that he and the company are known for. Equally exciting is that for this concert, Janczewski will reunite onstage with his longtime muse Amy Behm Thomson in a new duet Duel At Home, and Ms. Behm Thomson will perform her original solo in Not so good at standing still. As an introduction to – and celebration of – one of the Twin Cities most revered companies, this is a perfect event. -Todd O'Dowd
Click HERE for Tickets and More Information
FRIDAY, NOVEMBER 11 – SUNDAY, NOVEMBER 13
(Additional Performances through NOVEMBER 19)
SuperGroup presents People I Know
@ Red Eye Theater
15 W 14th St
Minneapolis
Friday & Saturday at 8 pm, Sunday at 2 pm / $10-26
Certain groups in town always grab our attention, and after last year's stunning In Which _______ and Others Discover The End, SuperGroup is on that list. This weekend, the performance art collective is unleashing their latest work People I Know. Developed over the past year with an astonishing ensemble from various performance disciplines (Mary Moore Easter, Miriam Must, Derek Phillips, Venus DeMars, Deborah Jinza Thayer, and Judith Howard), People I Know is an examination on the concept of identity as created not just by how we see ourselves, but on how other people see us; and the recontextualization of identities from those viewpoints. Heady stuff, to be sure, but given SuperGroup's playful aesthetic and the cast involved, this piece promises to be something truly special. -Todd O'Dowd
Click HERE for Tickets and More Information
FRIDAY, NOVEMBER 11
Communist Daughter w/ Alpha Consumer, Fraea, Catbath
@ First Avenue Main Room
701 First Ave N
Minneapolis
7 pm / 18+ / $10 advance, $12 door
Communist Daughter have been on and off over the last six years and now after a two-year stint in the studio (with producer Kevin Bowe) they have brought their second album into the world. The Cracks That Built The Wall is both intense and reflective, driven and resigned. The band explains this came out of some intense song writing and production, so expect the release show to be just as intense and cathartic. Not exactly good time party tunes, but the way this week has been, the timing is probably perfect. "Keep moving," one song implores. Pretty solid advice for a post-election world. -T.A. Wardrope
Click HERE for Tickets and More Information
SATURDAY, NOVEMBER 12
(On View Through January 8)
Nordic Holidays: Celebrations of Light
@ American Swedish Institute
2600 Park Avenue
Minneapolis
Museum Hours / $10
Need an oasis of calm and beauty in your life this weekend, no need to answer we know you do. Head on over to ASI to get a jump start on the Holidays and maybe buoy even the darkest mood with a Celebration of Light. As they do every year, ASI fills the ornate rooms of the Turnblad Mansion with some of the most elaborate and elegant Holiday displays you're likely to see anywhere, with a special focus on some aspect of Nordic culture. This year's theme highlights universal celebrations of light and the traditions from Iceland, Denmark, Norway, Finland and Sweden and partners with Jewish Community Relations Council of Minnesota & the Dakotas to highlight Jewish holiday customs as well. Beauty, elegance, egalitarianism, the celebration of other cultures' traditions and values, sounds like a fantasy we're excited to give ourselves over to this weekend. -Anthony Enright
Click HERE for more information
SATURDAY, NOVEMBER 12
Verity in Vision: Art at the Edge of Human/Nature
@ Instinct Art Gallery
940 Nicollet Mall
Minneapolis
6-8 pm / All Ages / Free
The new group exhibition at Instinct Art Gallery is a meditation on human and nonhuman nature. Artists Chase Boston, Kate Casanova, Sean Connaughty, Alison Hiltner, John Schuerman, Eric William Carroll will explore the environments around us, and how the balance of our controlled and uncontrolled worlds shape our reality. Cerebral enough for you? The artists' mediums range from from photography to sound installation to sculpture, and their tools will allow them to search for answers in their own strange and unique ways. -Beth Hammarlund
Click HERE for the Facebook event

SATURDAY, NOVEMBER 12
Working Forces and MATHEW ZEFELDT: DESKTOP Opening Receptions
@ Soap Factory
514 2nd St SE
Minneapolis
7-11 pm / All Ages / Free
Double up your art experience this Saturday evening at the Soap Factory, where two opening receptions will be held at the gallery. Working Forces is the Soap's 2016 submissions show, with work from 13 artists which explore issues such as production, consumption, the artist's identity in the professional world, and art as an industry. Mathew Zefeldt's DESKTOP, an exhibition of paintings and installations, will be opening as well. The U of M professor explores digital life through analog means and an odd collection of imagery. Both are sure to give art lovers plenty to chew on afterwards. -Beth Hammarlund
Click HERE for the Soap Factory site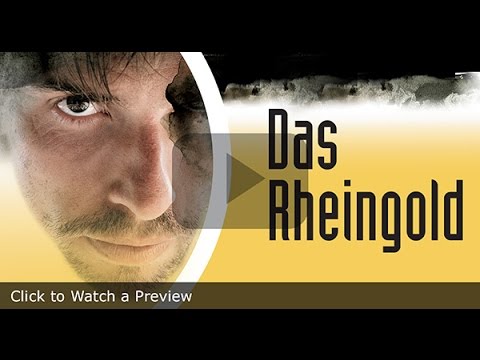 SATURDAY, NOVEMBER 12
(Additional Performances through November 20)
Minnesota Opera presents Das Rheingold
@ Ordway Center for the Performing Arts
345 Washington St
St. Paul
Saturday at 7:30 pm / $25-200
As a company, Minnesota Opera has made its bones by taking artistic risks; after all the company's world-renowned reputation is based in its development, production, and championing of new operatic works. But this is different, as the company is presenting Das Rheingold. And while the company has tackled the work of iconic German composer Richard Wagner before, this is the first time the company is attempting any part of Wagner's iconic four opera Ring cycle; one of the most groundbreaking works in the operatic canon. It also happens to be one of the most difficult, with the challenges to performers and producers alike, in telling Wagner's epic tale of gods, monsters, and the mere mortals caught in the cross-fire. For their first production of this seminal work, director Brian Staufenbiel and his team (which includes Minnesota Opera's resident music director Michael Christie and IVEY-winning costumer Mathew LeFebvre) have reconceived the battle of gods and mortals as a struggle between the natural and the technological with the orchestra itself caught in the middle (and featured on stage, the better to showcase Wagner's breathtaking score). The company has also brought out the big guns in terms of the cast as well with Greer Grimsley (returning to Minnesota Opera following his triumph in Macbeth) as the god Wotan, Nathan Berg as the scheming dwarf Alberich, and internationally renowned mezzo-soprano Denyce Graves returning to the company for her first Wagnerian role as the earth-goddess Erda. This is a once-in-a-lifetime chance to see our local opera company take on one of the seminal works of the canon. Do not miss it. -Todd O'Dowd
Click HERE for Tickets and More Information
SATURDAY, NOVEMBER 12
Robert Redford: Walker Dialogue
@ Walker Art Center
175o Hennepin Ave S
Minneapolis
8 pm / $45 (Sold Out)
The Walker Art Center caps their two week retrospective of the works of Iconic actor and director Robert Redford with a live dialogue with the man himself in the Walker Cinema. Known both for a series of classic film roles, Oscar winning films and a history of environmental and cultural advocacy Redford's eclectic career spans six decades. For the dialogue, film critic Amy Taubin will lead a conversation regarding Redford's storied career as actor, activist, director, and founder of the Sundance Film Festival and Sundance Institute. Much more than a chance to see one of Hollywood's most enduring stars, this evening should be a fascinating look into the past and future of quality cinema. Though the program is sold out, The Walker will do an in person wait list the night of the event starting at 7 pm, so you may still have a chance to attend. -Anthony Enright
Click HERE for more information
SUNDAY, NOVEMBER 13
The 2016 Charlie Awards
@ Pantages Theater
710 Hennepin Ave
Minneapolis
3:30 pm / All Ages / $35, $150 VIP
It's hard to write about the Charlies, because when you think about the Charlie Awards, you immediately want to stop whatever you're doing and go out to eat. The annual celebration of the culinary is like the Oscars for gourmands, and this Sunday, foodies will congregate at the Pantages Theater to honor their favorite local talent. Past winners include restaurants like Spoon & Stable, The Corner Table, and Gyst: A Fermentation Bar. Tickets include admission to the awards and the MN Monthly After Party. Unfortunately, the mouth-watering VIP dinner is already sold out. -Beth Hammarlund