Weekend What's What: 11/3-11/6
by Anthony Iverson
EDITOR: ANTHONY IVERSON / CONTRIBUTORS: TODD O'DOWD, JAHNA PÉLOQUIN, ANTHONY ENRIGHT, JON HUNT, BETH HAMMARLUND, ALLISON SHILINSKI, T. A. WARDROPE, RENE MEYER-GRIMBERG, GIGI BERRY, JAKEY EMMERT / HEADER IMAGE: CAROLINE ROYCE
November is finally here and that can only mean one thing: this aberration of an election is almost over. If the news cycle has you as jaded as it has us, let this weekend's lineup of events to cleanse you of the politics before you get out and cast your ballot on Tuesday. To help you escape the election this weekend, the Twin Cities host a flurry of live music (both local and national), gallery openings, theatre finales, and the return of a dearly missed radio show (sort of – read on and you'll see what we mean). Get out and enjoy yourself, and don't forget to vote!
xo-l'étoile
THURSDAY, NOVEMBER 3 – SUNDAY, NOVEMBER 6
(Closing Weekend!)
The 2016 Twin Cities Horror Festival
@ Southern Theater
1420 Washington Ave S
Minneapolis
Various Times (Click HERE for Full Schedule) / $15 Individual Shows, $56-150 Festival Passes
It's the most frightening time of the year as the Twin Cities Horror Festival returns to frighten theatre goers in town. Once again taking place at the Southern, the eleven day festival allows a host of some of the brightest theatre makers  in town unleash their darkest performance impulses. As it's the fifth edition, the festival is stepping up its game with tons of great work from a host of our favorite local performers and writers with an epic eighteeen different shows (including work from Savage Umbrella, IVEY winner Tyler Olson, acclaimed choreographer Erin Sheppard, the always amazing duo of Mike Fotis and Joe Bozic, and many more). Additionally there are two big features in the festival. For the first time in the festival's history, they are welcoming a non-Twin Cities based show; with Seattle-based actor and writer Ricky Coates returning to the Twin Cities with his one-man tour de force A Zombie Odyssey (which we praised when he brought it to the 2014 Minnesota Fringe in its earlier version). And if you look closely, there's a mini-festival hidden within the main festival as The Coldharts (Katie Hartman and Nick Ryan) are unleashing "The American Gothic Trilogy" with performance of all three of their chamber musicals (The Legend of White Woman Creek, The Unrepentant Necrophile, and their beloved children's musical Edgar Allan). Woe to thee who misses this festival! -Todd O'Dowd
Click HERE for Tickets and More Information
THURSDAY, NOVEMBER 3
Minnesota Opera and The Theater of Public Policy present "What's Up, Wagner?"
@ The Lab Theater
700 1st St N
Minneapolis
7 pm / Free Admission
If your idea of opera is a woman in a metal breastplate and horned helmet belting in German, then you have Richard Wagner and The Ring to thank for that (and you're actually thinking of this particular moment). The iconic German composer's four opera cycle Der Ring des Nibelungen is considered one of the most important works in all classical music; basically signalling the apocalyptic end of the Romantic era, just as his cycle signaled the end of the world. The problem with that is that Wagner's epic tale of gods, monsters, and humans has been parody fodder for centuries now (such as this classic example). So in preparation for their production of Das Rheingold opening next week (not only the first part of the cycle but the first time they're tackling any part of said cycle in their history as a company), Minnesota Opera is teaming up with The Theater of Public Policy for a funny and informative mashing up of music history, improv comedy, and more that will tickle your funny bones before being thrown into Wagner's epic morality play. -Todd O'Dowd
Click HERE For More Information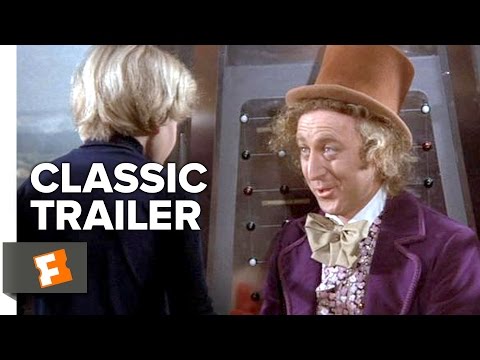 THURSDAY, NOVEMBER 3
Willy Wonka and the Chocolate Factory
@ The Heights Theater
3915 Central Ave NE
Columbia Heights
7:30 pm / $8
Of all of the many, many losses we as a culture have endured over this year, few have stung so hard as the death of the great Gene Wilder. With his mix of gentle charm, high voltage star power, brilliant comedic instincts, and slightly sinister edge, he was able to easily veer from the gentle (The Little Prince), to the hilarious (his four films with Richard Pryor; locked in one of the great comedic duets of our time), to the deadpan (his stunning cameo in Bonnie and Clyde) to the gloriously manic (his legendary partnership with Mel Brooks; which included the Wilder co-scripted Young Frankenstein). These qualities would server Wilder well in what many people consider to be his most iconic performance; the title role in Willy Wonka and the Chocolate Factory. To be fair, he has help from the material as Roald Dahl's dark screenplay (based on his iconic novel) and the music of Anthony Newley and Leslie Bricusse, but only Gene Wilder could turn the role into something that was alternately sweet, sinister, and batshit crazy. As a special treat, organist Ed Copeland will play the Heights' Mighty Wurlitzer as pre-show music. -Todd O'Dowd
Click HERE for Tickets and More Information
THURSDAY, NOVEMBER 3 – SUNDAY, NOVEMBER 6
(Closing Weekend!)
The Parchman Hour
@ The Guthrie Theater – McGuire Proscenium Stage
818 S 2nd St
Minneapolis
Tuesdays – Fridays at 7:30 pm, Saturdays at 1 & 7:30 pm, Sundays at 1 & 7pm / $34-67
In the spring and summer of 1961, the dawn of the Civil rights movement, a group of mostly young people of various races from across the country, came together to ride busses through the Deep South to call attention to the 1955 ruling of the Interstate Commerce Commission that segregation in interstate travel vehicles and facilities was illegal – and that the Southern states were acting in direct violation of that ruling. While the Freedom Riders (as they would be known) were the definition of non-violent civil disobedience, what happened to the Riders would be more violent, with many of them being sent to Parchman Farm Prison in Mississippi. To keep their spirits up, the prisoners would put on a nightly variety show. This would serve as the kernel of The Parchman Hour, Mike Wiley's new docudrama getting its area premiere at the Guthrie. Based on interviews, newspaper accounts, stories, songs, and more, the show uses the format of a variety show to tell the story of the Freedom Riders' crusade. For this ride through history, the Guthrie has assembled a great team with director Patricia McGregor and music director Sanford Moore working with a top-flight ensemble including Sam Bardwell, Nathan Barlow, Cat Brindisi, Whitney Maris Brown, David Darrow, Kevin R. Free, Katherine Fried, Terry Hempleman, Jared Joseph, Zonya Love, Stephen Conrad Moore, and Kory LaQuess Pullam. -Todd O'Dowd
Click HERE For Tickets and More Information
THURSDAY, NOVEMBER 3 – SUNDAY, NOVEMBER 6
(Additional Performances through November 13)
Jitney
@ Penumbra Theatre
270 N Kent St
St. Paul
Wednesdays – Saturdays at 7:30 pm, Sundays at 2 pm / $35-40
Pop quiz: Who was the first Minnesotan to win a Pulitzer? The answer, which might surprise you, is none other than August Wilson. From the time Wilson moved to St. Paul in 1978, he found an artistic home and peers at Penumbra Theatre and a perfect collaborator in co-artistic director Lou Bellamy (who would garner a nationally-renown reputation as one of the premier interpreters of Wilson's plays). So it makes sense that Mr. Bellamy would finally tackle the area premiere of Jitney, the 1970s chapter of Wilson's 10-play 20th Century Cycle. Once again returning to the Hill District of Pittsburgh (not only Wilson's birthplace but the setting of all but one of Wilson's cycle plays), the action centers around an illicity taxi company servicing the Hill District and its predominantly African American community, and the threats it faces from without (real estate developers) and within (the return of estranged family members). With Bellamy directing a top-tier cast (including James T. Alfred, Terry Bellamy, James Craven, T. Mychael Rambo, Kevin D. West, and recent IVEY winner Jasmine Hughes) this is one gripping ride that must be seen, and is a perfect introduction for those who haven't yet made their way to Penumbra. -Todd O'Dowd
Click HERE for Tickets and More Information
FRIDAY, NOVEMBER 4
C4W: Gamut's Annual "Call for Work" Exhibit
@ Gamut Gallery
717 10th St S
Minneapolis
7-11 pm / All Ages / $5
An open call for work show might not sound like a can't-miss Friday night event, but Gamut's annual exhibit is a treasure trove of new artists. This round was selected by guest curator Lindsay Nohl. As a founder of Light Grey Art Lab and an illustrator and designer herself, Nohl is passionate about creation, collaboration and community. Her experience as an artist has endowed her with a fine and patient eye, and we're excited to see what kind of a show she creates out of such a large and varied pool of submissions. Be sure to check out Gamut this Friday to check out what she puts together and to enjoy a live synth set from Modwell. -Beth Hammarlund
FRIDAY, NOVEMBER 4
Mary Simpson: The Wild Word Opening Reception
@ David Petersen Gallery
2018 Lyndale Ave S
Minneapolis
7-9 pm / All Ages / Free
Abstract artist, photographer and writer Mary Simpson will present a new collection of paintings this Friday at the David Petersen Gallery. Her paintings are composed of oil, impasto and graphite and layered over time. She uses writing as a part of her process, and her finished paintings almost act as a visual language, with repeating shapes and colors that contain as much meaning as words and letters. Swing by this Friday evening to try to discover Simpson's hidden messages. -Beth Hammarlund
Click HERE for the David Petersen Gallery site
FRIDAY, NOVEMBER 4-SATURDAY, NOVEMBER 5
Underbelly
@ Intermedia Arts
2822 Lyndale Ave S
Minneapolis
7:30-10:30 pm / $12 advance, $15 door
Intermedia Arts of Lyndale Avenue celebrates the return of Underbelly, the organization's experimental, multidisciplinary, biannual showcase that highlights emerging ideas and artists.  This season, the topic is the intersection of depression, identity, and loneliness with visibility, voice and freedom.  It's a slow go changing the public's perception of and conversation surrounding mental health, and in many ways, the conversation is just beginning.  Featuring performance by Queen Drea, brianne a. hill, and Rachel Miller and Laura Osterhaus with Magnolia YSY, the show uniquely engages EDM artists and dance to cover some dark territory in social stigma and women's experience.  With performances only taking place two nights, you'll want to grab your tickets for Friday or Saturday night ASAP! -Allison Shilinski
Click HERE for Tickets and More Information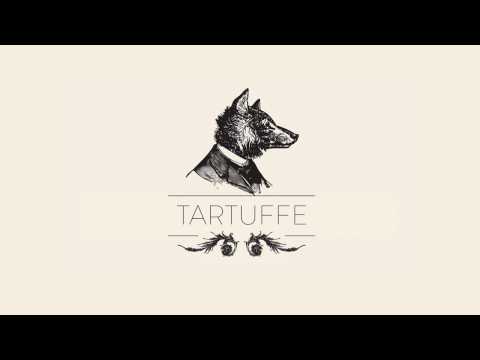 FRIDAY, NOVEMBER 4 – MONDAY, NOVEMBER 7
(Additional Performances through November 19)
Wayward Theatre Company presents Tartuffe
@ James J. Hill House
240 Summit Ave
St. Paul
Thursdays, Fridays, Saturdays, and Mondays at 7:30 pm / $15-30 Sliding Scale
Of all of the many plays that came out of the French Neo-Classical movement of the 18th Century, there's a reason that the plays of Jean-Baptiste Poquelin have thrived in the modern age. And that's because that the Poquelin (best known by his stage name Molière) was not only a playwright but also an actor and wrote roles for actors to sink their teeth into (you will recall that he died whilst in the middle of a performance of his play The Imaginary Invalid). It's this actor's sensibility of what works on stage that has kept his plays popular throughout the centuries. And of all his works, Tartuffe is his most popular. Dealing with a family and a pious imposter who has duped them, the play's message of hypocrisy in all of its forms rings as true today in our age of hypocritical men as it did when it premiered. For his production for Wayward Theatre Company, director Michael Kelley and his cast will use the James J. Hill House for a stunningly intimate take on one of the greatest schemers in theatrical history. -Todd O'Dowd
Click HERE for Tickets and More Information
FRIDAY, NOVEMBER 4 – SUNDAY, NOVEMBER 6
(Additional Performances through November 20)
A Raisin in the Sun
@ Park Square Theatre – Andy Boss Thrust Stage
Historic Hamm Building
20 W 7th Pl – Lower Level
St. Paul
To say that A Raisin in the Sun is groundbreaking is an understatement. When it debuted, Lorraine Hansberry's tale of a family torn over its conflicting dreams was considered revolutionary in 1959, and sadly is still prescient and pertinent in modern times. But there was always a conflict at the center of the play: Whose story is this anyway? When it debuted on Broadway in 1959, everyone thought that it was the son Walter Lee's story in how he wanted to better himself by using his father's insurance windfall as an investment (thanks in part to this being Sidney Poitier's – and later, Ossie Davis' – breakthrough performances in the role of Walter Lee in the original production). Subsequent productions (most notably the 2004 Broadway revival thanks to Phylicia Rashad's Tony winning performance) have seen this as mother Lena's story as she tries to get her family out of Chicago's Southside and into a better (and predominantly white) neighborhood. Or is this play really about Ruth, Walter's content wife who is trying to hold the family together while Walter and Mama bicker (lest we forget, the great Ruby Dee created the role which would be played in later revivals by Audra McDonald and Sophie Okonedo – both winning the Tony for their work). Or could it be about younger sister Beneatha, who is trying to go to medical school while learning about her African roots in the face of her own prejudices. The fact that A Raisin in the Sun can be read either of these ways is a testament to Hansberry's fairness in presenting these "dreams deferred" (to quote the Langston Hughes poem where she got the title from) with equal weight and equal heartbreak. It's something that director Warren C. Bowles has latched onto with his production for Park Square by casting the powerhouse quartet of Greta Oglesby, Darius Dotch, Aimee K. Bryant, and Am'Ber Montgomery as Lena, Walter Lee, Ruth, and Beneatha respectively. Few plays are required viewing, but thanks to this director and cast, this production is mandatory viewing as far as we're concerned. -Todd O'Dowd
Click HERE for Tickets and More Information
FRIDAY, NOVEMBER 4 – SUNDAY, NOVEMBER 6
(Additional Performances through December 18)
The Oldest Boy
@ The Jungle Theater
2951 Lyndale Ave S
Minneapolis
Tuesdays – Thursdays at 7:30 pm, Fridays – Saturdays at 8 pm, Sundays at 2 pm & 7:30 pm / $35-48
Consider this a tale of two Sarah R.'s. The first one is Sarah Ruhl; MacArthur Genius Grant winning playwright and two-time Pulitzer finalist. The other one is Sarah Rasmussen; admitted Sarah Ruhl junkie, artistic director of The Jungle Theater, and director of their IVEY-winning production of Ruhl's play In the Next Room (or The Vibrator Play). Given all of this, it would make sense that Ms. Rasmussen is directing the area premiere of Ms. Ruhl's latest play. In The Oldest Boy, Ruhl takes the premise of her play (about an American mother and her Tibetan husband and the struggle they face when Tibetan monks arrive claiming their son should go with them to India for spiritual training, as he is believed to be the reincarnation of a high Buddhist Lama) and turns it into a lyrical fable on love, faith, and cultural collision. Even better, Ms. Rasmussen has assembled a top-tier ensemble (including Christina Baldwin, Tsering Dorjee Bawa, Eric "Pogi" Sumangil, Randy Reyes,Yeshi Samdup, and revered local puppeteer Masanari Kawahara in the title role) in a production that promises to be a theatrical high-point of the season, and a thrilling fan letter from one Sarah R. to another. -Todd O'Dowd
Click HERE For Tickets and More Information
FRIDAY, NOVEMBER 4
Birthday Suits, Fury Things, Lutheran Heat, Universal
Triple Rock Social Club
629 Cedar Ave S
Minneapolis
9 pm / 21+ / $8
The last two hours or so of this gig will be straight-up rock, bash noise and speed fury as you'd expect with Birthday Suits and Fury Things on the bill. Lutheran Heat will also be making this there hiatus show, as they won't be playing live again "for some time". They are a bit more melodic and than the aforementioned bands but they still have time to break it down to a solid rock-out. Of course, the great part about live music is that you can't really predict what will happen on any given gig. Perhaps it will be an evening of all sit-com theme song covers. Perhaps it will a reading of Martin Luther's Ninety-five Theses (500th anniversary next year!) set to rock music. No promises, mind you. -T.A. Wardrope
Click HERE for the Facebook invite.
SATURDAY, NOVEMBER 5
Twin Cities Social Justice Arts Festival
@ SpringHouse Ministry Center
610 W 28th St
Minneapolis
10 am – 4 pm / All Ages / Free
Every time you spend a dollar, you're voting. You're expressing quantifiable support for the individual or company that's providing you with goods. For anyone who wants to live their life with a commitment to social justice, that's a pretty daunting reality. The realities of modern living are not particularly conducive to being a responsible consumer. That's why art fairs and festivals can be such a relief. You know where you're money's going, usually to the person standing right in front of you. This Saturday's free and family-friendly Twin Cities Social Justice Arts Festival is the perfect opportunity for both an entertaining day out and a day of responsible shopping. Sponsored by the Wedge Co-op, this event will bring together dozens of vendors, as well as spoken word and hip hop artists, improv performers, and workshops. Start your holiday shopping now, and actually feel good about it. -Beth Hammarlund
Click HERE for the Facebook event
SATURDAY, NOVEMBER 5
Cher's Turn Back Time Drag Brunch + Wig Contest
@ Union Restaurant
731 Hennepin Ave
Minneapolis
8:30 am-1 pm / All Ages / $8
"If I could turn back tyuuuuuum!" — if these words mean anything to you, especially sung with that signature throaty voice, you were probably alive during 1989 when the then-43-year-old Cher made a massive comeback with that damn fine single, accompanied by a video displaying her still-fit butt and quite a lot of — erm, "mound of venus." Since then — and possibly on the very day of its release — the song has become a drag staple (Cher was already a drag staple, possibly on the very day of HER first release). Flip Phone's drag brunches seem like loads of damn fun — there's a wig contest, three — THREE — Cher impersonators and lots of other great music and food. What better way to spend a Saturday morning, I ask? Buy early 'cause the tickets go fast. -Jon Hunt
Click HERE For the Facebook event page
SATURDAY, NOVEMBER 5
The Women and Money Project: Film Series
@ Regis Center for Art
405 21st Ave S
Minneapolis
9 am-5 pm / Free
Currently on view at the Regis Center for Art's Katherine E. Nash Gallery, The Women and Money Project is an exhibition that invites female artists to explore how women think about, interact with, and value money within the framework of economic power and wealth disparity.  Through the curated work of over 30 female artists, the show works to answer overarching questions like, "What is money?…What does it mean to you?…Is it fair?…Is there another way?"  This Saturday, check out the exhibition's film series screening.  As an all day event, you can stop in between 9 am and 5 pm to catch documentary films on the current conditions of women, work, and the worsening economic stance of underserved communities in the United States.  Documentaries will include The True Cost, Money for Nothing: Inside the Federal Reserve, The Ascent of Woman, The Warning, and A Place at the Table.  Each film will be followed by a facilitated discussion.  If you're looking for a productive and thought-provoking experience this weekend, this film series is a great opportunity to learn and share your opinions with like minded scholars, artists, and activists. -Allison Shilinski
Click HERE for More Information
SATURDAY, NOVEMBER 5

THE GEO POLITICS OF MONETIZED AIRSPACE — Come Fly with Me, I Meet You by the Airside Gucci Concession at 4, Fox Fur Hat
@ Midway Contemporary Art
527 Second Ave. SE
Minneapolis
5-8 pm / Free
This obliquely named exhibit features the work of two artists challenging the often blurred lines between art and commerce and public vs. commercial spaces. Martha Rosler's work focuses on the public sphere, addressing how issues of media, architecture and the built environment affect our everyday lives. Sara Staton's SupaStore is an artist designed pop-up shop that both resembles a conventional store and mimics how fashion and commerce influence our emotions. With artworks, T-shirts, cashmere blankets, jean jackets, Roman socks and birch sapp on offer, the actual objects in SupaStore will be available for pre-sale to those in attendance. At 5pm curator Egija Inzule will lead a discussion with Stanton and tours of the exhibition with the reception to follow at 6 pm. -Anthony Enright
Click HERE for the Facebook event page
SATURDAY, NOVEMBER 5 – SUNDAY, NOVEMBER 6
(Additional Performances through November 20)
Transatlantic Love Affair presents 105 Proof; or, the Killing of Mack "The Silencer" Klein
@ Illusion Theater
Illusion Theater
The Cowles Center for Dance and the Performing Arts
528 Hennepin Ave S – 8th Floor
Minneapolis
Thursdays – Saturdays at 8 pm, Sundays at 7 pm / $20-27
While true physical theatre – in which the actors are everything from the set to the sound effects – can be tedious at best, Transatlantic Love Affair shatters that stereotype by making their shows visually sumptuous and pushing the humanity of their pieces front and center. For their return to the Illusion, the company is remounting their 2015 Fringe Festival hit 105 Proof; or, the Killing of Mack "The Silencer" Klein. Set in a sleepy Illinois town in the full grip of Prohibition, a young man dreams of a life beyond his grandfather's general store. When he discovers his father's other profession of making bootleg whiskey, their lives will be tangled with Chicago mobsters and more in an explosive tale of family and ambition. As conceived and directed by Diogo Lopes and featuring an air tight ensemble (Amber Bjork, Heather Bunch, Emily Dussault, Eric Marinus, Derek Lee Miller, Adam Patterson, Nick Sexton, Dustin Tessier, Allison Witham, and Nick Wolf), this is one bracing night of theatre you can't miss. -Todd O'Dowd
Click HERE For Tickets and More Information
SATURDAY, NOVEMBER 5
Rock The Terrace feat. Rank Strangers, While in the Thames, New Granadas, Katy Vernon, Tony Ortiz, ExactlyNo and the Tower Men
@ The Lodge – Stage 81
4080 W Broadway Ave
Robbinsdale
5 pm / All Ages / $10-$20 Suggested Donation
So this particular event is quite personal to This Writer — I was intimately involved in the effort to save the Terrace Theater in Robbinsdale (well, at least for the last couple months of its life) and I'm on the planning committee for this fine event. And I'm also playing the event as part of The Tower Men — a formed-for-this-event conglomerate with event co-founder Adam Fesenmaier (Spectors, Monks, a million other bands) and Keith Patterson (Spectors, Monks, Kinda Kinky), playing Minneapolis and Robbinsdale garage classics. At any rate: the event is to benefit the Robbinsdale Historical Society, who are about to find themselves in possession (we hope) of a few artifacts from the Terrace Theater and will need to restore them. There'll be a raffle, an auction (lots of cool items!), and sets from Tony Ortiz (of the Monroes — you remember them), Katy Vernon (whom we love), New Granadas, Whale in the Thames, and the awesome Rank Strangers. Admission is "any money you care to donate," though of course we suggest $20. If it goes as well as I hope it does, it should be a hell of a night to celebrate your memories of this classic theater. -Jon Hunt
Visit the Facebook invite for more information
SATURDAY, NOVEMBER 5
Mark Mallman w/ Minnie/Bluntz and Graveyard Club
@ James Ballentine "Uptown" VFW
2916 Lyndale Ave S
Minneapolis
9 pm / 21+ / $10
I think we've made our opinion of Mark Mallman quite damn clear: the man is an absolute damn genius who's chronically underrated in the world at large. He's remembered more for his on-stage antics and crazy "theme shows" than for his songwriting, which is the biggest shame as he's absolutely one of our best songwriters. He does IN HIS SLEEP what a band like the Killers has spent an entire career trying to pull off — epic, amazing pop songs that you can dance to besides. And MINNIE/BLUNTZ is something of a supergroup — it features Minnie Blanco and Mo Bluntz as main members but also features the astounding Lydia Liza of Bomba de Luz and solo stuff on bass, of all things, which is amazing. And of course Graveyard Club have just tons of local buzz. A great night at an underrated uptown venue. -Jon Hunt
Click HERE for the Facebook event page
SUNDAY, NOVEMBER 6
Criminal Live
@ The Cedar Cultural Center
416 Cedar Avenue South
Minneapolis
7 pm / $20 (Sold Out as of this writing)
The Criminal podcast tells stories about crime from the perspective of both perpetrators and victims. Called by Time Magazine "the purist's true crime series," it  highlights tales from people who've done wrong, been wronged, or gotten caught in the middle. Phoebe Judge, Lauren Spohrer, and Eric Mennel bring the show to The Cedar for a live taping this weekend, which alas is now sold out, so rejoice if you've already snagged a ticket! -Anthony Enright
Click HERE for more information
SUNDAY, NOVEMBER 6
Jai Wolf w/ Jerry Folk, KHAI
First Ave 0- Mainroom
701 First Ave N
Minneapolis
7:30 pm / 18 + / $16 advance, $20 door
Sajeeb Saha studied violin all through his youth and eventually earned a chair in the New York All State Orchestra, Which might not have much to do with his current role as the mastermind behind electronic music rising force Jai Wolf. He calls it an example of musical growth, and since making the transition he has been featured by Skrillex and performed at Coachella. DJ/Producer Jerry Folk brings his remixes and original music all the way from Norway. KHAI's electro comes from Nashville by way of SXSW 2016. Though, you'd be hard-pressed to guess that from his chill and spacious electronic vibes. -T.A. Wardrope
Click HERE for more information
MONDAY, NOVEMBER 7
The Obligation presents The East Farmington Town Meeting and Amusement Option
@ The Jungle Theater
2951 Lyndale Ave S
Minneapolis
7:30 pm / $35
Do you miss Wits? We do to! So imagine our surprise when several of our favorite alumni from that scrappy little radio show (including host John Moe, frequent contributor and performer Mike Fotis, frequent guest performer Christina Baldwin, and resident girl singer and "Pop Song Correspondence"-er Janey Winterbauer) have formed a new group called The Obligation that focuses on "creating a one-of-a-kind live theatrical experience, combining comedy, music, improv, limited and tasteful audience participation, multimedia effects, and municipal deliberation." For their first production, they will be turning the Jungle into the city hall of East Farmington, which will combine live entertainment and storytelling to go along with the civic duties of the town meeting's agenda (Should the fire department put out ALL fires, not just the ones they feel like putting out? Should we stop high school students from eating ants because they think they'll get high, when ants are a good source of protein? Etc. etc.). Expect hilarity, surrealism, and more from some of our favorite performers in town. -Todd O'Dowd