Weekend What's What: 10/27-10/31
by Anthony Iverson
EDITOR: ANTHONY IVERSON / CONTRIBUTORS: TODD O'DOWD, JAHNA PÉLOQUIN, ANTHONY ENRIGHT, JON HUNT, BETH HAMMARLUND, ALLISON SHILINSKI, T. A. WARDROPE, RENE MEYER-GRIMBERG, GIGI BERRY, JAKEY EMMERT / HEADER IMAGE: CAROLINE ROYCE
It's that time of the year! Time for you to unveil that costume you've been plotting all fall (or are scrambling to put together at the last minute) and show it off at the various Halloween-themed events around town. If you're looking for costume contests, dances and parties, we've got you covered through Monday. But if Halloween isn't your gig, we've also got a few things this weekend that will hold you over until all of the festivities die down next week.
xo-l'étoile
CONTINUING THROUGH MONDAY, OCTOBER 31
The Haunted Basement X
@ The Soap Factory
514 2nd St SE
Minneapolis
Various Times / 18+ / $25 Wednesdays – Thursdays, $27 Fridays-Sundays
'It's the most wonderful time of the yeeeeeeeear / When the creatures come crawling / And demons start calling / To feed on your feeeeeeeear / It's the most wonderful time of the yeeeeeeeear.' Ah yes, autumn has arrived in Minnesota. You can feel it in the crisp chilly air, hear it when the leaves begin to crunch under your feet, taste it when your local mixologist starts serving up hot toddies. But nothing signifies fall in Minneapolis more than The Haunted Basement. The bone-chilling bloodcurdling hair-raising Haunted Basement. Every year, the Soap Factory brings together a talented, and quite possibly demented, team of visual artists and performers to create this macabre masterpiece. The final product is twisted, unsettling, and downright terrifying. No wonder it's an 18+ event and requires that all guests sign a waiver. This is its 10th anniversary and you can bet it will sell out, so we highly recommend getting your tickets as soon as possible. And, like your mom said, wear clean underwear. -Beth Hammarlund
Click HERE for more information
THURSDAY, OCTOBER 27
Frequencies Opening
@ Greenhouse
2524 Nicollet Ave
Minneapolis
7-10 pm / Free
Greenroom Magazine's Greenhouse hosts an opening for new art installation, Frequencies, featuring the new collaborative project between artist Michael Cina and photographer John Klukas.  Beginning as an album cover design project and ending in a collaborative project that includes 10 local artists, Frequencies celebrates the Minneapolis creative community while demonstrating how strong that community can be.  Ultimately inspired by ZULUZULUU's Astralbeat Theories, Frequencies will kick off ZULUZULUU's residency at Icehouse and the release of this four part EP series.  Stop by for the exhibition opening, but definitely plan on heading over to Icehouse, conveniently located next door, to hear the music that inspired it all. -Allison Shilinski
Click HERE for the Facebook event page
THURSDAY, OCTOBER 27 – MONDAY, OCTOBER 31
(Continuing through November 6)
The 2016 Twin Cities Horror Festival
@ Southern Theater
1420 Washington Ave S
Minneapolis
Various Times (Click HERE for Full Schedule) / $15 Individual Shows, $56-150 Festival Passes
It's the most frightening time of the year as the Twin Cities Horror Festival returns to frighten theatre goers in town. Once again taking place at the Southern, the eleven day festival allows a host of some of the brightest theatre makers  in town unleash their darkest performance impulses. As it's the fifth edition, the festival is stepping up its game with tons of great work from a host of our favorite local performers and writers with an epic eighteeen different shows (including work from Savage Umbrella, IVEY winner Tyler Olson, acclaimed choreographer Erin Sheppard, the always amazing duo of Mike Fotis and Joe Bozic, and many more). Additionally there are two big features in the festival. For the first time in the festival's history, they are welcoming a non-Twin Cities based show; with Seattle-based actor and writer Ricky Coates returning to the Twin Cities with his one-man tour de force A Zombie Odyssey (which we praised when he brought it to the 2014 Minnesota Fringe in its earlier version). And if you look closely, there's a mini-festival hidden within the main festival as The Coldharts (Katie Hartman and Nick Ryan) are unleashing "The American Gothic Trilogy" with performance of all three of their chamber musicals (The Legend of White Woman Creek, The Unrepentant Necrophile, and their beloved children's musical Edgar Allan). Woe to thee who misses this festival! -Todd O'Dowd
Click HERE for Tickets and More Information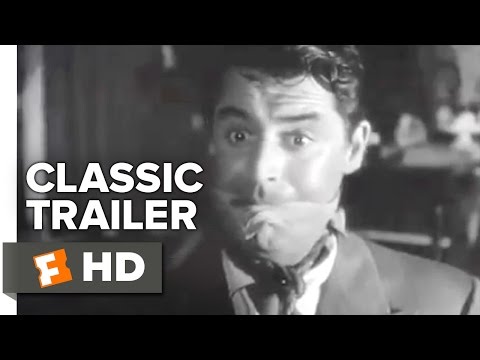 THURSDAY, OCTOBER 27
Who Says I'm Dead? Hollywood's Greatest Ghosts: Arsenic and Old Lace
@ The Heights Theater
3951 Central Ave NE
Columbia Heights
7:30 pm / $8
It's that time again: time for the ghosts to come out of the woodwork and haunt all the living souls. Thankfully, the Heights is doing its part by having a month-long retrospective of classic Hollywood films that center around ghosts – for laughs, for drama, and more. As the finale of the the series, the Heights is screening one of the most gloriously macabre screwball comedies ever made in Hollywood history; Frank Capra's surprisingly faithful 1944 film adaptation of Joseph Kesselring's beloved farce Arsenic and Old Lace. In a way it made perfect sense for Capra to direct the film. After all, who better than the man who helmed the grandaddy of all screwball comedies (It Happened One Night) to direct Kesselring's twisted face about the Brewster family – sisters Abigail and Martha (Josephine Hull and Jean Adair – reprising their roles from the Broadway production) and their nephews Teddy (John Alexander), who thinks he's Theodore Roosevelt, Jonathan (Raymond Massey) who is on the run from the law, and Mortimer (Cary Grant), a theatre critic. Add in Mortimer's just-married wife Elaine, a dead body, long-buried family secrets, a side trip to "The Panama Canal," and the great Peter Lorre as Jonathan's henchman, and you have the makings for a killer comedy. Literally. -Todd O'Dowd
Click HERE for Tickets and More Information
THURSDAY, OCTOBER 27 – SUNDAY, OCTOBER 30
(Closing Weekend!)
nimbus theatre presents The Kalevala
@ The Crane Theater
2303 Kennedy Ave NE
Minneapolis
Thursdays at 7:30 pm, Fridays & Saturdays at 8 pm, Sundays at 3 pm / $12-15
Last year, nimbus theatre closed its space due to an increase in rent. At the time the theatre community was worried that the company – one of the best at developing new work in town – would never find a home. Now, the company is celebrating with the opening of The Crane Theater (which the company will operate and serve as the primary tenants) in Northeast Minneapolis with their newest show. And fittingly, as befits the creation of a new venue, the company is premiering a new stage adaptation of The Kalevala; the epic Finnish creation myth of gods, monsters, and more framed with a biker gang mentality. As adapted by co-artistic director Liz Neeland, directed by co-artistic director Josh Cragun, and filled with a cast of stalwarts (including Abdullahi M. Ahmed, Jim Ahrens, Heidi Berg, Lana Bean, Kit Bix, Caitlin Hammel, Brian Hesser, Nicholas Nelson, and Nissa Nordland Morgan), this is an exciting new chapter in the mythos that is nimbus. -Todd O'Dowd
Click HERE for Tickets and More Information
THURSDAY, OCTOBER 27 – SATURDAY, OCTOBER 29
(Closing Weekend!)
Sense and Sensibility
@ Guthrie Theater – Wurtele Thrust Stage
818 S 2nd St – 9th Floor
Minneapolis
Tuesdays – Saturdays at 7:30 pm, Sundays at 7 pm, Matinees at 1 pm / $29-77
Now that the theatre season in the Twin Cities is off and running, it makes sense that the Guthrie would bring out the big guns for their season opener; especially since this is artistic director Joseph Haj's first full season programmed by him. Which is why we are so delighted by his choice for the season opener; Kate Hamill's fresh and dazzling stage adaptation of Jane Austen's Sense and Sensibility. The critically-acclaimed telling of the rise and fall and rise again of Marianne and Elinor Dashwood (which has been making the rounds regionally and just saw its Off Broadway run at the Bedlam Theater Company with Ms. Hamill as Marianne extended through October) has been admired in how it examines the choices a woman has in navigating society while navigating affairs of the heart; whether it's 19th Century England or its parallels in 21st Century society. Featuring a dazzling cast (with Jolly Abraham and Alejandra Escalante as the Dashwood sisters and featuring Remy Auberjonois, John Cranton, Emily Gunyou Halaas, Michael Hanna, Torsten Johnson, Aeysha Kinnunen, Suzanne Warmanen, and Sally Wingert) in a production directed by Jungle Theater artistic director Sarah Rasmussen (who directed the work last year for the Dallas Theater Center), this production promises to be one of the most exciting shows of the fall. -Todd O'Dowd
Click HERE for Tickets and More Information
THURSDAY, OCTOBER 27 – SUNDAY, OCTOBER 30
(Closing Weekend!)
Early Morning Song
@ Red Eye Theater
15 W 14th St
Minneapolis
Thurdsay – Saturday at 8 pm, Sunday at 7 pm / $10-25
Whenever an artist gets a commission from an organization, it's a major sign of belief in what she does and what their work brings to the organization. So it was no surprise after their success with her script Meronymy that Red Eye would commission a new script from Twin Cities-based playwright Rachel Jendrzejewski. And now, after a two-year development period, Red Eye is presenting the world premiere of Early Morning Song, Jendrzejewski's surreal meditation on climate change and the legacies we leave. Centering on an obscure female scientist who is diligently documenting her life and her work, the piece devolves as the scientist discovers she's no longer in control of her archive as it takes on a life (and a will) of its own. With artistic director Steve Busa working with an astonishing all-female ensemble (including Megan Burns, Kimberly Lesik, Dolo McComb, Miriam Must, Sarah Parker, and Jen Scott) this promises to be one of the most fascinating shows of the season. -Todd O'Dowd
Click HERE for Tickets and More Information
FRIDAY, OCTOBER 28
Art of the Print Opening
@ Highpoint Center for Printmaking
912 W Lake St
Minneapolis
6:30-9 pm / Free
This Friday, Highpoint Center for Printmaking holds an opening for new exhibition, Art of the Print: Recent Work From The Royal Society of Painter-Printmakers.  Featuring 18 artists from across the pond, some of the show's selected prints focus on centuries old tradition while others are push the boundaries with new processes.  Curator, Boyd Brent, remarks that the overall flavor of the show, however, is contemporary, touching on the global, modern world.  The Art of Print opening will take place from 6:30 to 9 pm on Friday.  Attendees are invited to tour Highpoint's printshop and enjoy beverages and hor d'oeuvres at this free event. -Allison Shilinski
Click HERE for the Facebook event page
FRIDAY, OCTOBER 28
Midnight: Dreams and the Subconscious
@ Light Grey Art Lab
118 E 26th St #101
Minneapolis
7-10 pm / All Ages / Free
Light Grey Art Lab's new show, Midnight, is both a visual art exhibition and an interactive social experiment. Over 80 artists have distilled their most unusual and vivid dreams, creating pieces that translate their subconscious realities into the waking world. Visitors to the physical show, as well as to the online gallery, will be able to share their dream interpretations directly and anonymously with the artist. Light Grey Art Lab describes this as "crowdsourced psychoanalysis," and it is certainly brave and generous of the participating artists to be so open and vulnerable with their audience. Light Grey Art Labs is constantly producing thoughtful exhibitions and hosting fun and informative workshops, and Midnight will certainly be another feather in their cap. -Beth Hammarlund
Click HERE for the Light Grey Art Lab site
FRIDAY, OCTOBER 28 – MONDAY, OCTOBER 31
(Closing Weekend!)
BareBones Productions presents You Were Once Wild Here
@ Hidden Falls Regional Park
1313 Hidden Falls Dr – North Gate
St. Paul
Each Night at 7 pm / $10-20 Suggested Donation
There are few traditions so beloved in the Twin Cities as BareBones Productions' annual Halloween Extravaganza. Combining puppetry, music, dance, and sheer spectacle, the annual pageant turns Hidden Falls Regional Park into one of the most spellbinding theatrical events of the season. Fittingly, for their 23rd Annual Extravaganza, the company's newest work is You Were Once Wild Here; an examination of the wild side of life and how that has changed in this age of domestication of our baser instincts. Expect witches, weavers, crones, kittens, cats, fire, puppets, a full orchestra (led by none other than Venus DeMars), and a company of some of the best performers in the Twin Cities in a production directed this year by revered performance artist Melissa Birch. You have no excuse to miss this. – Todd O'Dowd
Click HERE for Tickets and More Information
FRIDAY, OCTOBER 28 – SUNDAY, OCTOBER 30
Apostasia Productions presents Black Death: The Musical
@ Sabes Jewish Community Center
4330 Cedar Lake Rd S
Minneapolis
Friday and Saturday at 7:30 pm, Sunday at 3 pm / $15-22
How appropriate that a musical about one of the greatest pandemics the world has ever seen would debut on Halloween weekend! Written by musician Scott Keever and writer (and former l'étoile contributor Susan Woehrle), Black Death: The Musical takes us on a spirited and creepy romp through disease-ravaged 14th Century France as it comes undone – and undead! – thanks to the Black Plague . Weaving together three stories (an idealistic doctor trying to halt the plague in the face of an amoral Pope, a pair of nuns fleeing to avoid the Plague while administering last rights to as as many dead people as they can, and an aged alchemist whose own personal grief inadvertently causes more problems than he is prepared for), Woehrle and Keever's musical combines black comedy (pun intended) with medieval chansons and madrigals filtered through a Nick Cave-like filter. And with Paul von Stoetzel directing an intriguing cast (featuring longtime Minnesota Opera stalwart Rodolfo Nieto), this promises to be a horrifying(ly good) look at the extremes we go to defy death. -Todd O'Dowd
Click HERE for Tickets and More Information
FRIDAY, OCTOBER 28 – SUNDAY, OCTOBER 30
(Continuing through November 12)
Sundance at The Walker: Primer / The Blair Witch Project / Hedwig and the Angry Inch / The Babadook
@ Walker Art Center – Cinema
1750 Hennepin Ave S
Minneapolis
Primer – Friday at 7:30 pm / $7-9
The Blair Witch Project – Friday at 9:15 pm / $7-9
Hedwig and the Angry Inch – Saturday at 7:30 pm / $7-9
The Babadook – Sunday at 2 pm / $7-9
Every year around this time, the Walker's annual film dialogue and retrospective celebrates an iconic and daring figure in modern cinema; with past editions featuring everyone from directors (Todd Haynes, Steve McQueen and more), actors (Isabella Rossellini, Lily Taylor, and more), cinematic stylists (Michel Gondry), screenwriters (Lawrence Kasdan) and multi-hyphenates that are all of the above (Gus Van Sant). For this year's edition, the dialogue is centered around Robert Redford (and his upcoming appearance at the Walker on November 12); not only for his lengthy career as an actor, producer, and director, but as godfather of independent cinema in his role as the founder of the Sundance Festival and Institute. Because of this, the Walker's retrospective will ping-pong between Redford's own cinematic oeuvre and the films that the Sundance Festival has launched – in other words, a pretty concise look at independent cinema over the past few decades. By happy coincidence, the films showing at the Walker this weekend are all from the Sundance portion of the retrospective and all perfect for the Halloween weekend; starting with the double feature of Shane Carruth's twisty low-fi sci-fi film Primer and Daniel Myrick and Eduardo Sánchez's The Blair Witch Project (which practically invented the found footage horror genre) on Friday, John Cameron Mitchell's film adaptation of his and Stephen Trask's iconic punk rock queer musical fantasia Hedwig and the Angry Inch on Saturday, and Jennifer Kent's chilling psychodrama The Babadook on Sunday afternoon. – Todd O'Dowd
Click HERE for Tickets and More Information
FRIDAY, OCTOBER 28
An Evening with David Sedaris
@ State Theatre
805 Hennepin Ave S
Minneapolis
8 pm / $36.50-46.50
Few authors are as acclaimed as David Sedaris. Thanks to his short stories, essays, appearances on This American Life, and his collaborations with his sister Amy, he has achieved a level of literary fame few have in this day and age. This Sunday, the author of Me Talk Pretty One Day, Holidays On Ice, Naked, and Let's Explore Diabetes with Owls will return to the State for an evening of readings and more humor to help ease you through the weekend. -Todd O'Dowd
Click HERE for Tickets and More Information
FRIDAY, OCTOBER 28
Flip Phone + Blowtorch present Strange Things: A Halloween Party
@ Mill City Nights
111 5th St N
Minneapolis
9 pm / 18+ / $10 advance, $12 door
Things are going to get strange, with DJ Fancy Restaurant of Flip Phone and DJ Shannon Blowtorch teaming up for a Halloween party hosted by Milk Queen, star of the season six of RuPaul's Drag Race. Team Strange will be taking over Mill City Nights and transforming it into  a den of iniquity. Or at least a den of dancing. In addition to Restaurant and Blowtorch, Sophia Eris will be helming the DJ booth in the basement for a Beyoncé-only dance party. Performances by Nocturna Lee Mission, Sunny Kiriyama and Vincent the Destroyer will keep guests entertained when they need a moment to catch their breath, and a costume contest will award the lucky winner with 500 smackaroos, courtesy of Hell's Kitchen. (2nd and 3rd place will receive prizes from The Smitten Kitten.) So put your best costumed foot forward, but put down the warrior headdress, Lana del Rey. These kids don't have any patience for that racist, sexist, homophobic, transphobic, and culturally appropriative nonsense.  -Beth Hammarlund
Click HERE for the Facebook event
FRIDAY, OCTOBER 28
Hexagon Horror Show w/ Swimsuit Area, Nightosaur, Wretch, Burn Fetish
@ Hexagon Bar
2600 27th Ave S
Minneapolis
9 pm / 21+ / Free
Erin and Rebecca of Swimsuit Area are having a wedding anniversary and to celebrate they are throwing a costume rock and roll extravaganza. They've also invited several bands to play at this special kind of harvest festival. Nightosaur, creators of the singular "Set Fire to the Mountain", will play. If you are wondering whether or not the band who wrote and performs "Salsa Con Carnage" will be there, the answer is yes, Wretch will be playing. Burn Fetish may o may not play their classic ditty "This Party Smells Like Pepsi Cola". Requests, costumes and Halloween spirit all strongly encouraged. -T.A. Wardrope
Click HERE for the Facebook invite.
SATURDAY, OCTOBER 29
Costume Contest + Tribute Show feat. Dark Side of the Loon, Private Oates and DJ FooLProoF
@ Nomad World Pub
501 Cedar Ave S
Minneapolis
9 pm / 21+ / $10
Ah, a lovely pair of tribute acts tonight — I've not seen Dark Side of the Loon, but I love the notion of them playing Dark Side of the Moon top to tails at a Halloween thing. There's always something a little spooky about the Floyd, and a bit of eye-goggling insanity is exactly the kind of thing that goes well at a deal like this. But of course it's a party, so Private Oates, our own local Hall and Oates tribute, is along for the ride to crank up the dance music after you've been lulled into a hypnotic trance by the former. Costume contest, prizes, all kinds o' stuff. Sounds like a damn fun time. -Jon Hunt
Visit the Facebook invite for more information
SATURDAY, OCTOBER 29
Transmission Presents Halloween 1983
@ Psycho Suzi's Motor Lounge
1900 Marshall St NE
Minneapolis
9 pm / 21+ / Free
I love Jake Rudh's events at Psycho Suzi's. I mean, I'm fine with him at Jager and First Avenue, but there's something about hearing his music spinning in such a huge, retro environment with awesome, classic drinks and equally retro stuff on the TV that's such a natural fit. It feels like actually stepping back in time, which is what his events at their finest are supposed to do. And hey — "Halloween 1983," I'm super in. I know it's inspired by "Stranger Things," but the 80s were one of the best decades for horror — dig this, in just that one year we had "Sleepaway Camp," "Cujo," "Christine," "Psycho II," "Videodrome," "House on Sorority Row," "The Dead Zone," "Something Wicked This Way Comes," and the totally underrated "XTRO." And the years surrounding it were even better — '84 gave us "Nightmare On Elm Street" and "CHUD," ferchrissake. Get on your best 80s costume and party down with Jake's early 80s mix of awesome.
Click HERE For the Facebook event page
SATURDAY, OCTOBER 29
Neon Indian w/ Classixxs
@ Fine Line Cafe
318 First Ave. N
Minneapolis
8 pm / 18 + / $25 / $40
For a first-time viewer it isn't clear whether or not Nean Indian's music video for the Prince cover "Pop Life" is an intentional homage to Robert Palmer's iconic 80's videos, so it's probably enough to say that it makes you wonder. This is not unusual for an artist whose vibe is something both absurd, obtuse and totally pop. There's nothing blatantly punk in his image, but he talks about it and there's certainly something ago and subversive in what he's up to. Classixx has a tune called "Bird of Prey", which isn't aggro at all, but does answer the question "What happens to a seagull who drinks too many margaritas?" -T.A. Wardrope
Click HERE for more information
MONDAY, OCTOBER 31
Tempo Halloween Party: Opera Style
@ Able Seedhouse & Brewery
1121 Quincy St NE
Minneapolis
6-9 pm / $15
Whether you're a longtime opera lover or a new fan, Tempo, the young professionals organization of Minnesota Opera, is hosting a Halloween party that you won't want to miss. On Monday night, after a weekend of costumed debauchery, spend actual Halloween with like-minded music lovers at Able Seedhouse & Brewery. Guests will be treated to opera performances throughout the evening, as well as rounds of trivia and prizes. There will be light bites available, but if you're feeling keen, NE institution Uncle Franky's is right next door. Opera costumes are encouraged, but not required. But seriously, if you're going to an opera party, do you want to miss your chance to order a Motown Chilly Burger from Uncle Franky's while dressed up as Brünhilde? -Beth Hammarlund
Click HERE for Tickets and More Information
MONDAY, OCTOBER 31
First Avenue Halloween Party and Costume Contest
w/ Cloud, DJ Greenery, DJ Espada, Mike 2600, DJ Smitty, Roy Freedom, Ness nite and Holidae, Nazeem & Spencer, Su Na
@ First Avenue Mainroom
7th St. Entry
701 N. First Ave
Minneapolis
7:30 pm / 18+ / $5 pre-sale, $10 advance, $15 DOS, $20 door
There will be cash prizes. $1000 in cash prizes for the costume contest. That should provide plenty of motivation to get together that dream costume you've always wanted to do. If you are not the props and crafts type, or blew your your cosplay budget on CONvergence, that's also incentive to watch folks bring their costume A-Game to the First Ave Mainroom stage. Plus drinks! Plus a collection of some of the most legendary First Ave DJs and hosted by DIY game show/talk show personality Ian Rans! Sadly, the only horror you may feel this evening will be seeing the sunrise on November 1st. -T.A. Wardrope
Click HERE for more information.
MONDAY, OCTOBER 31
Solid Gold and Aero Flynn w/ Fort Wilson Riot
@ Turf Club
1601 University Ave
St. Paul
8 pm / 21+ / $12 advance, $15 door
Fair to say I am a pretty big Solid Gold fan. I love their mix of edgy 80s synthy-dancy stuff and moodier moods and I swear to you that Zack Coulter is one of the best frontmen in town. Underrated, perennially, and at some point I swear to you they're going to break big nationally and you'll wonder why the hell you didn't see 'em back when they played at the Turf on Halloween night. I don't know from Aero Flynn but BOY does his bio on the First Ave website namecheck Justin Vernon a lot, maybe thirty times, so I guess if you like Justin Vernon you'll like his buddy Chris Porterfield, also from Eau Claire? -Jon Hunt
Visit the First Avenue website for more information
MONDAY, OCTOBER 31
Boo-yoncé: A Bey Halloween Party
@ Honey
205 E Hennepin Ave
Minneapolis

9:30 pm-2 am / $7 cover
We don't have to tell you that Flip Phone throws a bomb dance party.  They really do though.  This Halloween, the party is at Honey, and it's all Beyoncé, all night.  The party starts at 9:30 with drink specials until midnight.  Flip Phone kindly reminds you to request this Tuesday off ahead of time and yes, definitely wear your costume.  If you're still on the fence on this one… Remember, this might be the last dance party before the beginning of the end. -Allison Shilinski