Weekend What's What: 10/13-10/16
by Anthony Iverson
EDITOR: ANTHONY IVERSON / CONTRIBUTORS: TODD O'DOWD, JAHNA PÉLOQUIN, ANTHONY ENRIGHT, JON HUNT, BETH HAMMARLUND, ALLISON SHILINSKI, T. A. WARDROPE, RENE MEYER-GRIMBERG, GIGI BERRY, JAKEY EMMERT / HEADER IMAGE: CAROLINE ROYCE
This weekend hosts a big lineup of events that are monumental in their own right. You've got the 25th anniversary of the St. Paul Art Crawl, the Twin Cities Book Festival and the return of the Zombie Pub Crawl. And, as if we haven't been celebrating Prince's legacy for 6 months straight, the Official Prince Tribute takes place this Thursday in St. Paul. Add in Penumbra Theatre and Red Eye kicking off their seasons and a Coming Out party thrown by a host of local luminaries, and this weekend is so good that its scary.
xo-l'étoile
CONTINUING THROUGH MONDAY, OCTOBER 31
The Haunted Basement X
@ The Soap Factory
514 2nd St SE
Minneapolis
Various Times / 18+ / $25 Wednesdays – Thursdays, $27 Fridays-Sundays
'It's the most wonderful time of the yeeeeeeeear / When the creatures come crawling / And demons start calling / To feed on your feeeeeeeear / It's the most wonderful time of the yeeeeeeeear.' Ah yes, autumn has arrived in Minnesota. You can feel it in the crisp chilly air, hear it when the leaves begin to crunch under your feet, taste it when your local mixologist starts serving up hot toddies. But nothing signifies fall in Minneapolis more than The Haunted Basement. The bone-chilling bloodcurdling hair-raising Haunted Basement. Every year, the Soap Factory brings together a talented, and quite possibly demented, team of visual artists and performers to create this macabre masterpiece. The final product is twisted, unsettling, and downright terrifying. No wonder it's an 18+ event and requires that all guests sign a waiver. This is its 10th anniversary and you can bet it will sell out, so we highly recommend getting your tickets as soon as possible. And, like your mom said, wear clean underwear. -Beth Hammarlund
Click HERE for more information
THURSDAY, OCTOBER 13 – SUNDAY, OCTOBER 16
(Additional Performances through November 1)
Jitney
@ Penumbra Theatre
270 N Kent St
St. Paul
Wednesdays – Saturdays at 7:30 pm, Sundays at 2 pm / $35-40
Pop quiz: Who was the first Minnesotan to win a Pulitzer? The answer, which might surprise you, is none other than August Wilson. From the time Wilson moved to St. Paul in 1978, he found an artistic home and peers at Penumbra Theatre and a perfect collaborator in co-artistic director Lou Bellamy (who would garner a nationally-renown reputation as one of the premier interpreters of Wilson's plays). So it makes sense that Mr. Bellamy would finally tackle the area premiere of Jitney, the 1970s chapter of Wilson's 10-play 20th Century Cycle. Once again returning to the Hill District of Pittsburgh (not only Wilson's birthplace but the setting of all but one of Wilson's cycle plays), the action centers around an illicity taxi company servicing the Hill District and its predominantly African American community, and the threats it faces from without (real estate developers) and within (the return of estranged family members). With Bellamy directing a top-tier cast (including James T. Alfred, Terry Bellamy, James Craven, T. Mychael Rambo, Kevin D. West, and recent IVEY winner Jasmine Hughes) this is one gripping ride that must be seen, and is a perfect introduction for those who haven't yet made their way to Penumbra. -Todd O'Dowd
Click HERE for Tickets and More Information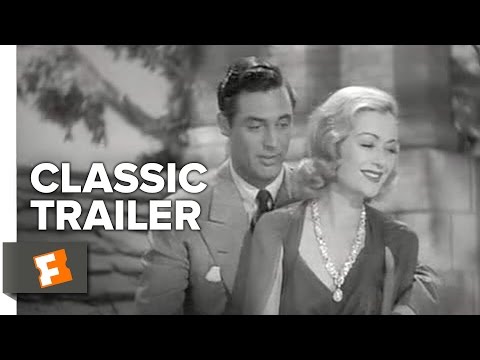 THURSDAY, SEPTEMBER 29
Who Says I'm Dead? Hollywood's Greatest Ghosts: Topper
@ The Heights Theater
3951 Central Ave NE
Columbia Heights
7:30 pm / $8
It's that time again: time for the ghosts to come out of the woodwork and haunt all the living souls. Thankfully, the Heights is doing its part by having a month-long retrospective of classic Hollywood films that center around ghosts – for laughs, for drama, and more. Speaking of laughs, the Heights is next screening Topper, the first feature-length film produced by comedy impresario Hal Roach (the producer of the Laurel & Hardy and Our Gang shorts). The pre-Code comedy centers around George and Marion Kerby (played by Cary Grant and Constance Bennett) whose death renders them as ghosts, but are stuck on earth because they haven't done any significant good or bad deeds. To hasten their entry to the pearly gates, they try to help their deeply repressed friend Cosmo Topper (Roland Young); stuck in a dead end job and a loveless marriage to a hectoring social climber (Billie Burke). To say hilarity ensues is an understatement: Topper would be a critical boon for everyone involved, and launch Grant's screwball phase in the late 1930s. Nevertheless, Topper is one of the most dazzling screwball comedies ever made. -Todd O'Dowd
Click HERE for Tickets and More Information
THURSDAY, OCTOBER 13
Film 4M presents Idiocracy
@ Black Forest Inn
1 E 26th St
Minneapolis
7 pm / All Ages / Free
As November 8th approaches–Or is it November 28th? Who knows anymore?–we draw closer and closer to our destiny. Will we be a country who elects reasonable qualified candidates? Or is this the first step toward the future dystopia portrayed in Idiocracy? Face your darkest possible future tonight at the Black Forest Inn, where Film 4M will be screening the Mike Judge film. Starring Luke Wilson, Dax Shepard, Maya Rudolph, and the inimitable Terry Crews, Idiocracy paints a bleak future in which ignorance reigns supreme. It's a disturbing picture, and one that will make you that much more motivated to vote this November. Because watering crops with Gatorade? We're pretty sure that's part of Trump's proposed domestic policy. -Beth Hammarlund
Click HERE for the Facebook event
THURSDAY, OCTOBER 13 – SUNDAY, OCTOBER 16
(Closing Weekend!)
Barbecue
@ Mixed Blood Theatre
1501 4th St S
Minneapolis
Wednesdays – Fridays at 7:30 pm, Saturdays at 5 pm & 8 pm, Sundays at 2 pm / $25
Few companies make us happier than Mixed Blood. Then again, few companies go to the back-bending lengths they do to include every body not only in their audience (due to their ground breaking Radical Hospitality program) but to the types of stories they tell on stage; blurring racial, ethnic, gender, and other lines in terms of stories and storytellers. Which is why we're really excited about their season opener – the area premiere of Robert O'Hara's dark comedy Barbecue. Centered around the O'Malley family's barbecue for their sister Barbara (which in reality is an intervention for her drug use – which the family got their idea from reality television), O'Hara's play is a twisted satire on addiction, race, class, and society's appetites for misery and self-medication. To say more would reveal the play's big moments, but director Thomas W. Jones II has assembled a jaw-dropping cast including himself, Jevetta Steele, Regina Marie Williams, Sue Scott, Stephen Yoakam, Bonni Allen, Aimee K. Bryant, Lolly Foy, Sandra Struthers, and Dana Lee Thompson. Do not miss this! -Todd O'Dowd
Click HERE for Tickets and More Information
THURSDAY, OCTOBER 13 – SUNDAY, OCTOBER 16
(Additional Performances through October 30)
nimbus theatre presents The Kalevala
@ The Crane Theater
2303 Kennedy Ave NE
Minneapolis
Thursdays at 7:30 pm, Fridays & Saturdays at 8 pm, Sundays at 3 pm / $12-15
Last year, nimbus theatre closed its space due to an increase in rent. At the time the theatre community was worried that the company – one of the best at developing new work in town – would never find a home. Now, the company is celebrating with the opening of The Crane Theater (which the company will operate and serve as the primary tenants) in Northeast Minneapolis with their newest show. And fittingly, as befits the creation of a new venue, the company is premiering a new stage adaptation of The Kalevala; the epic Finnish creation myth of gods, monsters, and more framed with a biker gang mentality. As adapted by co-artistic director Liz Neeland, directed by co-artistic director Josh Cragun, and filled with a cast of stalwarts (including Abdullahi M. Ahmed, Jim Ahrens, Heidi Berg, Lana Bean, Kit Bix, Caitlin Hammel, Brian Hesser, Nicholas Nelson, and Nissa Nordland Morgan), this is an exciting new chapter in the mythos that is nimbus. -Todd O'Dowd
Click HERE for Tickets and More Information
THURSDAY, OCTOBER 13 – SUNDAY, OCTOBER 16
(Additional Performances through October 23)
Theater Latté Da presents Ragtime
@ The Ritz Theater
345 13th Ave NE
Minneapolis
Wednesdays – Saturdays at 7:30 pm, Sundays at 2 pm & 7 pm / $35-48
They say timing is everything, and given the current tenor of the times, it makes perfect sense for Theater Latté Da to tackle Ragtime; Lynn Ahrens, Stephen Flaherty, and Terrence McNally's Tony-winning musical adaptation of E.L. Doctorow's iconic novel. Centering around three families at the dawn of the 20th century (an upper-class white family, an African-American ragtime musician and the woman he loves, and an Eastern European Jewish immigrant and his daughter) and the way their lives intertwine with each other and with the movements of the time as embodied by the major players of the time (the labor movement with Henry Ford and Emma Goldberg, celebrity culture with Evelyn Nesbit and Harry Houdini, the rights of African Americans with Booker T. Washington, and more). As the opening to their 19th season – and their first production since acquiring the Ritz Theater – Theater Latté Da and its artistic director Peter Rothstein are pulling out all the stops with an astonishing cast (including Sasha Andreev, Daniel S. Hines, Riley McNutt, David L. Murray Jr., Traci Allen Shannon, and more) and crew (including Latté Da's resident music director Denise Prosek and recent IVEY-winning costumer Trevor Bowen). -Todd O'Dowd
Click HERE for Tickets and More Information
THURSDAY, OCTOBER 13
Official Prince Tribute
@ Xcel Energy Center
199 W. Kellogg Boulevard
St. Paul
6 pm / All Ages / $19.99-152.50
If we are going to accept that Prince isn't on Magic Rockstar Island with David Bowie, Kurt Cobain and Donna Summer, we can ponder what he meant by "pills and thrills and daffodils will kill" and try to remember him for the mystical musical power he brought to this dirtball Earth. We can also rent out a stadium and throw a ginormous party by and for his fans. The music lineup pretty much speaks for itself, but other highlights of this event include meals taken directly from the Paisley Park menu. There'll be a tribute statue and some jersey's presented to his Purpleness. It's even Prince Day in St. Paul. All in all, it'll be a fun night and that's one important step closer to laughing in the Purple Rain. -T.A. Wardrope
Click HERE for more information
THURSDAY, OCTOBER 13
Quintron & Miss Pussycat
@ Turf Club
1601 University Ave
St Paul
7:30 pm / 21+ / $14
It is literally impossible to describe the music of Quintron and Miss Pussycat without sounding insane, or like you're making stuff up. "So there's this guy, and he plays this kind of weird garage/electronic hybrid on homemade instruments, and he doesn't sing really well but it sounds cool anyway, and then there are puppets — yes, you heard me, there are puppets." And so there are: Miss Pussycat is a backup singer and a puppeteer, and yes indeed, Quintron's blend of garage and homemade electronica is super-appealingly strange and lovable and the whole venture is almost alarmingly entertaining. It sounds like the fever dream of some 60s garage weirdo raised on Sherri Lewis and it probably is, but man, it works. -Jon Hunt
Click HERE for Tickets and More Information
THURSDAY, OCTOBER 13
Saint Motel w/Jr. Jr. and Weathers
@ Varsity Theater
1308 4th St SE
Minneapolis
7 pm / 16+ / $27
Saint Motel plays the tunes that get South Minneapolis 19 month olds dancing. Seriously. Tremendous fans. Anyway, This multimedia propelled indie rock quartet plays slick, high-powered rock with a heavy debt to disco. Broken Bells without the remorse, if you will. They are based in Los Angeles, and you can certainly hear the sunset eagerness in their recordings. Reports have it that they won Coachella 2015 and now they are supporting their debut full length with this tour. Expect great things. Given their interesest in diverse media, don't be surprised if you find yourself part of the show. Fair warning or teaser, take it as you will. -T.A. Wardrope
Click HERE for more information
FRIDAY, OCTOBER 14 – SUNDAY, OCTOBER 16
St. Paul Art Crawl
@ Various Locations
St. Paul
Friday 6-10 pm, Saturday 12-8 pm, Sunday 12-5 pm / Free
Started in 1991, the St. Paul Art Crawl celebrates 25 years with its fall crawl this weekend.  A few decades ago, Lowertown St. Paul wasn't the bustling area it is today.  As empty warehouses and vacant spaces fell into disrepair, the low rent opportunities attracted artists for studio locations.  In 1977, with Lowertown as the center of the St. Paul art scene, the Saint Paul Art Collective was born.  The collective and their biannual art crawl events have grown with the city and with Lowertown itself.  Now attracting 20,000 visitors and having spread to many areas of the city, the crawl has over 300 participating artists working in every medium imaginable.  Grab a guide and get exploring this weekend. -Allison Shilinski
Click HERE for More Information
FRIDAY, OCTOBER 14
A Killer Affair
@ Gamut Gallery
717 S. 10th St.
Minneapolis
7-10 pm / $5
It may seem like your favorite artist works as in a world of singular creative vision, and on the production side that's often the case, but behind the scenes it often takes a team of support to help an artist succeed. Local collective Polkadot Mayhem does "cool things with creative people", assisting a long list of diverse artists with musical releases and cultivating their digital presence, clients include Mark Mallman, BOTZY, KPT, Bae Tigre and VAYNS have all released projects through the collective. Like minded Gamut Gallery is also committed to give exposure to hundreds of local emerging and established artists in the Twin Cities and beyond. For this event, Polkadot teams up with Gamut for an evening to showcase their recent work in collaboration with local artists, makers and musicians. A Killer Affair is an evening of live music from Kill to Kill, BOTZY and James Patrick (DJ Set), art from Kate Renee and inspired conversation with some of the cities' most innovative creative minds. You can meet members of Gamut Gallery and Polkadot Mayhem and find out more about highlighted projects and their future plans to grow our area into an even more vibrant cultural hub. -Anthony Enright
Click HERE for the Facebook event page
FRIDAY, OCTOBER 14 – SATURDAY, OCTOBER 15
(Additional Performances through October 30)
Early Morning Song
@ Red Eye Theater
15 W 14th St
Minneapolis
Fridays & Saturdays at 8 pm / $10-25
Whenever an artist gets a commission from an organization, it's a major sign of belief in what she does and what their work brings to the organization. So it was no surprise after their success with her secript Meronymy that Red Eye would commission a new script from Twin Cities-based playwright Rachel Jendrzejewski. And now, after a two-year development period, Red Eye is presenting the world premiere of Early Morning Song, Jendrzejewski's surreal meditation on climate change and the legacies we leave. Centering on an obscure female scientist who is diligently documenting her life and her work, the piece devolves as the scientist discovers she's no longer in control of her archive as it takes on a life (and a will) of its own. With artistic director Steve Busa working with an astonishing all-female ensemble (including Megan Burns, Kimberly Lesik, Dolo McComb, Miriam Must, Sarah Parker, and Jen Scott) this promises to be one of the most fascinating shows of the season. -Todd O'Dowd
Click HERE for Tickets and More Information
FRIDAY, OCTOBER 14 – MONDAY, OCTOBER 17
(Additional Performances through October 17)
Theatre Coup d'Etat presents Antigone
@ SpringHouse Ministry Center
610 W 28th St
Minneapolis
Fridays, Saturdays, and Mondays at 8 pm, Sundays at 2 pm / $18-30
There is a reason why people like Theatre Coup d'État. Over the years the two-time IVEY-winning company has consistently given audiences fantastic productions that are intimate, gutsy, and take plenty of artistic risks; all within a frighteningly small proximity to the audience. It's that constant mission to narrow the emotional and physical gap between the action and the audience that has us intrigued by their newest production; an original, company-devised adaptation of Sophocles' iconic drama using movement, live soundscaping, and active storytelling to retell the tale of fidelity, family love, political intrigue, and civil disobedience. As adapted and directed by Meagan Kedrowski and featuring a strong ensemble led by Lauren Diesch in the title role, this production couldn't be more timely. -Todd O'Dowd
Click HERE for Tickets and More Information
FRIDAY, OCTOBER 14
Grown & Sexy Is Coming Out!
@ First Avenue – Mainroom
701 1st Ave N
Minneapolis
9 pm / 18+ / $10
When Grown & Sexy Productions (the powerhouse trio of dazzling singer / emcee Nadine DuBois, local burlesque pioneer Sweetpea, and iconic DJ Shannon Blowtorch) throw an event, you can bet your ass that we will be there! And after making their bones with one of the most popular events of Pride weekend, the trio is now throwing their first party in wake of National Coming Out Day. With an all star line up of performers from the worlds of drag, burlesque, music, and more (with revered burlesque performers Midnite Martini and Lucky Bucky headlining, and featuring Nocturna Lee Mission, Vincent The Destroyer, Kamaree Williams, and The Vigilantease Collective – and the occasional surprise or two) and hosted by three of the most revered performers / promoters in the Twin Cities, this is going to be one party to come out for. Literally! -Todd O'Dowd
Click HERE for Tickets and More Information
FRIDAY, OCTOBER 14
Worldwide Discotheque
@ Nomad World Pub
501 Cedar Ave S
Minneapolis
9 pm / 21+ / $5
The Worldwide Discotheque continues the party over at the Nomad this weekend where they'll bring you the best in the styles of Afrobeat, Highlife, Cumbia, Tropical, Soul, Disco, Salsa, Samba, Boogaloo, Latin Funk, Reggae, and Dancehall on a 100 percent vinyl medium. These guys will bring in the sounds of the world to your hips, so get in early to get your groove on. -Staff
Click Here for More Information
SATURDAY, OCTOBER 15
Zombie Pub Crawl
@ Assorted bars and venues
Downtown Minneapolis
5 pm / 21+ / $19.99-200
It's hard to believe that this marks the 12th year of Minneapolis' Zombie Pub Crawl, which has become the largest zombie gathering in the world. (Guinness said so.) What began as a ragtag bar crawl down the West Bank has turned into a destination event, attracting zombies from across the country, as well as major musical talent. This year's lineup includes kickass performers like Andrew W.K., Rae Sremmurd, and iLoveMakonnen, as well as local acts The Blind Shake, Bloodnstuff, and Mark Mallman. Smash Mouth will also be there. Be smart. Be safe. And above all else, be very very bloody. -Beth Hammarlund
Click HERE for the Zombie Pub Crawl site
SATURDAY, OCTOBER 15
Twin Cities Book Festival
@ MN State Fairgrounds
Progress Center and Fine arts Building
Corner of Cooper and Randall Streets
1265 N. Snelling Ave.
St. Paul
10-5pm / Free
Local literary booster Rain Taxi's mission is to foster engagement with innovative writing and nohere is that more evident than in their flagship event The Twin Cities Book Festival. The largest and most important literary gathering in the Upper Midwest, this annual get-together is the must attend festival for the legion of devoted Twin Cities readers along with the professional literary community. The day-long festival celebrate our robust and vibrant local literary culture with talks from famous authors, local literary heroes and a chance to connect to publishers, magazines booksellers and other literary lovers. Events include panels, author talks, a fully loaded exhibition hall and programs for teens and children along with a raffle and local author mingle. -Anthony Enright
Click HERE for a full program schedule
SATURDAY, OCTOBER 15
Drift Opening
@ Rosalux Gallery
1400 Van Buren St NE #195
Minneapolis
7-11 pm / Free
This weekend, Rosalux Gallery hosts an opening for new exhibition, Drift.  Featuring new work by John Diebel and Terrence Payne, Drift is a study on demagoguery and on the anxiety of an uncertain future.  Sound familiar?  The allegorical art show explores our current national fate, with Diebel's cut paper collages striking fear in the heart through dark, vague, and figurative references to Fascism, corporate control, and illusions of stability while Payne's large-scale oil pastel drawings balance with aggravated playfulness in questioning, "Why?"  If you're feeling a little stressed about the future, we can't promise that this art show will help, but at least you'll be in the company of talented artists who share your concerns.  Don't miss the opening reception for Drift at Rosalux Gallery this Saturday from 7 to 11 pm. -Allison Shilinski
Click HERE for the Facebook event page
SATURDAY, OCTOBER 15
of Montreal w/Teen
@ The Cedar Cultural Center
416 Cedar Ave S
Minneapolis
7 pm / All Ages / $21
of Montreal started out as basically just another Elephant 6 60s-obsessed psychedelic band and then, well, got really weird. They started dragging in nifty dance music influence whilst retaining that love of jagged/unhinged psychedelia, crafting a kind of psych-disco hybrid that's almost impossible to place. And lead singer Kevin Barnes has proven himself to be a far more interesting guy than your usual psychedelic freak-folk long hair — his gender-bending onstage antics are more Bowie than Beatles, and he's known for performing in drag, or nude, or in bizarre costumes. The whole deal comes from a place of genuine, unforced strangeness and it puts them heads and tails above some of their peers, who seem like dime-a-dozen psych revivalists. New album: really, really good. Best album: I know I'm supposed to say Satanic Panic or Hissing Fauna, but I jump on at Sunlandic Twins where the dance stuff really starts getting cool, so I'm gonna say that one. Why not? -Jon Hunt
Click HERE For Tickets and More Information
SATURDAY, OCTOBER 15
She Rock She Rock 10th Anniversary Party feat. Bad Bad Hats, Tony Peachka, Cadence & The Wolf & Kill You Twice
@ The Amsterdam Bar and Hall
6th St. W at Wabasha St. N
St. Paul
6 pm / All Ages / $17 advance, $20 doors
She Rock She Rock is a non-profit org, founded by astonishingly great bassist Jenny Case, that provides music education — specifically ROCK EDUCATION — for girls and women. This is a completely awesome cause, and their Girls Rock n Roll Retreats and newer electronic/hip-hop curricula have probably created 1000 new and awesome bands. Since they are essentially doing the Lord's Work, why not go to this great damn show and throw in 20 bucks for 'em? It's a great lineup featuring the super-hot Bad Bad Hats at one of the town's best music venues. And hey — they're raffling a guitar signed by the Go-Gos, one of the ultimate and best all-woman rock bands of all time. Completely, utterly rad, these folks. -Jon Hunt