Weekend What's What: 9/22-9/25
by Anthony Iverson
EDITOR: ANTHONY IVERSON / CONTRIBUTORS: TODD O'DOWD, JAHNA PÉLOQUIN, ANTHONY ENRIGHT, JON HUNT, BETH HAMMARLUND, ALLISON SHILINSKI, T. A. WARDROPE, RENE MEYER-GRIMBERG, GIGI BERRY, JAKEY EMMERT / HEADER IMAGE: CAROLINE ROYCE
As the leaves start to change, your allergies flare up and fall settles in, this weekend in the Twin Cities features a lot to get excited about, including a party hosted by our friends over at Greenroom Magazine, a strong lineup of live music from some of the usual suspects around town, the gala opening of Minnesota Opera's season with a French classic, and the continuation of fall theater season.
xo-l'étoile
CONTINUING THROUGH SUNDAY, SEPTEMBER 25
(Final Weekend!)
Skyline Mini Golf
@ Walker Art Center – Rooftop Terraces
1750 Hennepin Ave
Minneapolis
Tuesday–Sunday, 11 am–5 pm, open late Thursday, 11 am–9 pm / All Ages / $12 adults, $10 students ($9 Walker members, children ages 6–12) Free for ages 5 and under with paid adult
The Walker's mini golf has become something of a Twin Cities summer staple. This year, due to the renovation of the Sculpture Garden, the 9-hole course moves up to the Walker rooftop, adding a cool breeze and a spectacular view of Downtown Minneapolis to its list of features. Whether you're looking for an entertaining family outing, a relaxed afternoon date, or a post-brunch activity to finish metabolizing those mimosas, this novel "athletic" endeavor is one of the city's most pleasant ways to soak in the sunshine. -Beth Hammarlund
Click HERE for More Information
THURSDAY, SEPTEMBER 22
Greenroom Magazine Issue 005 Release Party
@ Greenhouse
2524 Nicollet Ave
Minneapolis
7 pm – 12 am / All Ages / Free (Please RSVP)
It's hard to believe Greenroom Magazine is already on its fifth issue. The non-profit publication covers music and wellness, and this Thursday evening they'll be celebrating their newest edition, "Resilience." An open house will be held from 7-10 pm, featuring giveaways, snacks and beverages, and music ranging from house to funk. The DJs will kick off the after-party at 10 pm, so you'll need to find somewhere to safely tuck away your new issue of the magazine while you hit the dance floor. If you haven't checked out Greenroom yet, but sometimes find yourself wondering "How should I be living my best life and what should I be listening to while I do it?" Greenroom has your answers. -Beth Hammarlund
Click HERE for the Facebook event
THURSDAY, SEPTEMBER 22
Rogue Citizen Opening
@ Pop Out Gallery
2014 Central Ave NE
Minneapolis
6-10 pm / Free
If you haven't heard, there's a new gallery in town.   Pop Out Gallery joins the ranks of the popular Northeast art scene with their premier exhibition opening this Thursday.  They're starting out strong by partnering with Twin Cities artist collective Rogue Citizen.  With backgrounds in printmaking, design, graffiti, illustration, and the support of social justice campaigns, Twin Cities hip hop, and more, Rogue Citizen's new exhibition promises to be more than topical, seriously relevant, and goddamn important to see.  If you're only going to pick one, this might be the art show not to miss, especially this week. Check it out at Pop Out Gallery this Thursday from 6 to 10 pm. -Allison Shilinski
Click HERE for the Facebook event page
THURSDAY, SEPTEMBER 22 – SUNDAY, SEPTEMBER 25
(Additional performances through September 25)
zAmya Theater Project presents Home Street Home: Minneapolis
@ Guthrie Theater – Dowling Studio
818 S 2nd St
Minneapolis
Thursday – Saturday at 7:30 pm, Sunday at 1 pm / $9
Through its partnership with theatre artists in town (primarily playwright Josef Evans and director Maren Ward), zAmya Theater Project of St. Stephen's Human Services has taken the stories of homeless people and given them a voice in entertaining, genre-defying works that are always a sight to behold. For this year's production, the cast (comprised primarily of actors of a mix of housed and homeless) and production team take on Minneapolis' Downtown 2025 plan of increasing livability and ending street homeless. Comprised from interviews of people who live, work, play, and pray downtown Home Street Home: Minneapolis follows street musician Zeke Cooper as he encounters security guards, family shelters, church-goers, sports fans, panhandlers, and more. Combining hard truths with comedy and music, zAmya's shows are always a hot ticket. Do not miss this! -Todd O'Dowd
Click HERE for Tickets and More Information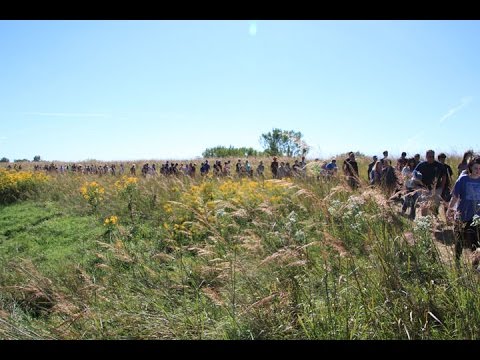 FRIDAY, SEPTEMBER 23 – SUNDAY, SEPTEMBER 25
(Additional Performances through October 2)
Tiger Lion Arts presents Nature
@ Three Rivers Park District: The Landing
2187 Hwy 101 E
Shakopee
Fridays and Saturdays at 5 pm, Saturday & Sunday Matinees at 1 pm / $30
We here in Minnesota tend to fetishize the fall: the turning of the leaves, the emergence of cute sweaters, the imbibing of pumpkin spice lattes, that sort of thing. So it makes perfect sense for Tiger Lion Arts to remount their ode to the natural world. First seen in 2010, and returning to the Twin Cities area as part of a national tour, this walking play tells the tale of the legendary friendship between Henry David Thoreau and Ralph Waldo Emerson and their mutual love / admiration / fetishization of the natural world. Markel Kiefer's sharp production is equally playful and meditative and her astonishing cast (with Tyson Forbes and Bear Brummel as Emerson and Thoreau respectively; and an ensemble featuring such heavy hitters as Shana Berg, Nathan Gebhard, Aeysha Kinnunen, Norah Long, Kimberly Richardson, Tony Sarnicki, Matt Sciple, and more) lends an emotional heft to the show. Best of all, Nature has the best set in town; as this walking play takes you all over the The Landing, please dress accordingly. -Todd O'Dowd
Click HERE for Tickets and More Information
FRIDAY, SEPTEMBER 23
FGI-MSP Presents Fall Into Luxury
@ Morrie's Luxury Auto
7300 Wayzata Blvd
Golden Valley
7 pm Reception, 8 pm Show / $10-30
If the fact that Fashion Week MN is in full swing is news to you, that's okay.  You still have plenty of opportunity to catch some incredible local style events this weekend.  Fashion Group International of Minneapolis/St. Paul is on deck for this Friday.  Don't miss incredible fall fashion styled by the one and only Richard Anderson and featuring looks from Bumbershute, June, and Mona Williams.  If these incredible and couture boutiques aren't enough for you, you can also look forward to one of a kind jewelry by Stephanie Lake Design and Milana Stile and some hot dudes rocking great looks by Martin Patrick 3.  Mingle with the industry in crowd during the reception hour from 7 to 8 pm as you prepare for local fashion at its finest. -Allison Shilinski
Click HERE for Tickets and More Information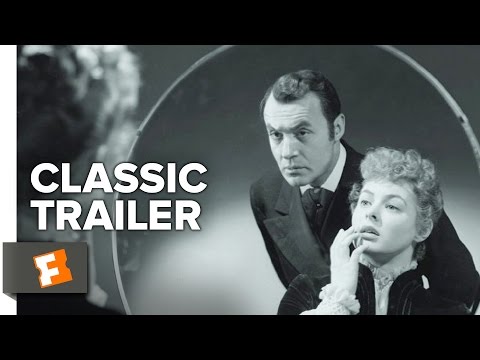 FRIDAY, SEPTEMBER 23 – SUNDAY, SEPTEMBER 25
Saint Ingrid: An Artist of Suffering – Gaslight
@ Trylon Microcinema
3258 Minnehaha Ave S
Minneapolis
Friday and Saturday at 7 pm & 9:15 pm, Sunday at 5:30 pm & 7:45 pm / $8
Ingrid Bergman has always been one of the most interesting actresses of the studio era. On the one hand, she was very much a part of the Old Hollywood tradition of having magnetic, expressive faces (which was also helped by the fact that she was a naturally handsome woman who became etherially gorgeous when put in front of a movie camera); but she also used the pain in her personal life (orphaned at 13, trapped in a loveless first marriage, earning the scorn of the world to her scandalous second marriage to Roberto Rossellini, and more) to project a captivating wounded air that could be played for strength or frailty depending on the role. As the finale in their month-long retrospective to the actress, the Trylon will be screening Gaslight; not the 1940 British film, but the more famous 1944 film adaptation of Patrick Hamilton's play (best know by its other name – Angel Street). Aside from giving us the psychological term of the same name, the story sees Ms. Bergman as a young woman losing her sanity (or is she???). Thanks to taut direction by the great George Cukor (who basically lavishes film noir techniques on what is basically a period drama), and fantastic performances from Bergman, Charles Boyer, Joseph Cotten, Dame May Whitty, and a scene stealing turn by a young Angela Lansbury, Gaslight is one of the crown jewels in Ingrid Bergman's filmography. -Todd O'Dowd
Click HERE for Tickets and More Information
FRIDAY, SEPTEMBER 23
Tacocat w/ Dude York, Kitten Forever
7th St. Entry
701 First Ave N
Minneapolis
8 pm / 21+ / $12
If you're reading this there is a good chance that you know "Tacocat" the band is not the same thing as the oh-so-delicious bike delivered tacos of Tacocat. If you don't know that, now you do! Having gotten that out of the way let us consider the ever moving "gender neutralized" slumber party that is the indie pop punk quartet. Their blurb talks about how the band is the vanguard of a new Seattle-based feminism which is feminist because "This isn't lady stuff, it's people stuff. It's normal. It's nothing and everything. It's life." This is a bold claim that welcomes deconstruction, but listening to "Lost Time" gives much a clearer and exuberant idea what it's all about. Could be their live show is even better. Wouldn't you like to know? -T.A. Wardrope
Click HERE for more information.

FRIDAY, SEPTEMBER 23
Hipshaker
@ The Kitty Cat Klub
315 14th Ave SE
Minneapolis
9 pm / 21+ / $5
Who would have guessed that Hipshaker, the bastion of old school funk and soul, would still be around and still throwing one of the best dance nights in the Twin Cities? Hipshaker's resident DJs will be in the house, back at the Kitty Cat Klub for this month's massive soul throwdown. Stretch throughout the day as tonight we will get funky! -Staff
Click HERE for the Facebook event page
SATURDAY, SEPTEMBER 24
Flip Phone presents Stevie Nicks + Fleetwood Mac Drag Brunch
@ Union Restaurant
731 Hennepin Ave
Minneapolis
10:30 am & 1 pm / 21+ / $8
So: unlimited mimosas, great breakfast food and DRAG STEVIE NICKS / FLEETWOOD MAC. So pretty much awesomeness all around. Stevie's always been a killer drag touchstone — the witchiness, the growly voice, the total fierceness, the glorious song catalog — all lend themselves super well for drag sweetness (god, not to mention the twirling, twirling, twirling, to quote Kang or Kodos). Add in the Mac catalog and a few of the best drag performers in town and you've got a recipe for a totally wild brunch (10:30 AM drag takes a sturdy constitution but I bet there's a bunch of you out there fierce enough for this shit). There's two shows and limited seating available, and as of this writing both shows had a few tables left, so get your reservations in now. -Jon Hunt
Visit the Facebook event page for more information.
SATURDAY, SEPTEMBER 24
TCCF Cat Show
@ Twin City Cat Fanciers, Inc.
4800 Douglas Dr N
Crystal
9 am – 5 pm / All Ages / $5 adults, $4 children and seniors
I'm going to break a few l'étoile style guide rules here. And I'm going to be brutally honest. I am extremely frustrated that I was given this event to write about, because I can't go and I'M BITTER. A Twin City Cat Fanciers Cat Show on a crisp autumn afternoon? That's pretty much my perfect day. This event will feature many breeds of cats competing for the top prize, including WEREWOLF CATS (the mysterious and elusive Lykoi breed). There will be plenty of "pet me" cats, and tons of activities for kids (that would probably be perfect for me as well). There will be vendors selling cool cat products, so you can go home to your own little furball bearing an armful of gifts and treats and be bathed in cuddly thanks. It's basically the best way to spend a Saturday and it's only $5. So please, go. Go and take a bajillion Instagram photos that I can scroll through while I seethe with jealousy. Let me live vicariously through you. -Beth Hammarlund
Click HERE for the Facebook event
SATURDAY, SEPTEMBER 24

Twin Cities Zine Fest
@ Walker Community United Methodist Church
3104 16th Ave. S.
Minneapolis
11 am-5 pm / Free
The twelfth annual Twin Cities zine fest kicks off Saturday morning and is a vibrant celebration of all the ways to support the self publish movement. The festival puts a special focus on politically and socially minded zines, community partnership, and highlighting the voices of the historically disenfranchised. With workshops, readings, exhibitions there's a full slate of activities and exhibitors. You can see a full list of exhibitors HERE. -Anthony Enright
Click HERE for the Facebook invite.

SATURDAY, SEPTEMBER 24

Tiny Art Opening
@ Kolman & Pryor Gallery
1500 Jackson St NE #395
Minneapolis
7-9 pm / Free
Kolman & Pryor Gallery will hold an art opening for their current exhibition, Tiny Art, this Saturday.  As a response to an increasingly "Bigger is Better" world, Tiny Art takes some time to question whether bigger really is better (at least in the art world)…  Ever since the United States' move towards the large-format aesthetics of the Abstract Expressionist movement in the late 1940s, these larger than life ideals have pervaded art throughout the country.  In Tiny Art, artists Betsy Ruth Byers, Kate Casanova, Jil Evans, Ernest Miller, Kelly Jean Ohl, Jodi Reeb, Danny Saathoff and Cameron Zebrun, alongside guest artists, Rachel Andrzejewski, Erik Benson, Nathanael Flink, and Jon Neuse, take a moment to give attention to detail and explore scale as it pertains to size.  Grab a friend and get some perspective at the opening of Tiny Art this Saturday from 7 to 9 pm at Kolman & Pryor Gallery. -Allison Shilinski
Click HERE for More Information
SATURDAY, SEPTEMBER 24
Envision 10 Year Anniversary
@ Orchestra Hall
1111 Nicollet Mall
Minneapolis
8-11 pm / All Ages / $30-75
Fashion Week MN will be wrapping up over the weekend, and the week's flagship occasion is most certainly Envision on Saturday night. This season's runway affair marks Envision's 10 year anniversary, a milestone for any fashion event, but a major victory for a Minnesota production featuring local designers. Produced by Ignite Models, Public Functionary and V2, Envision is held at the gorgeous Orchestra Hall in downtown Minneapolis. This year's roster of designers is as impressive as ever, with collections from ACG, Cliché, ColdVenus, Emah The Label, George Moskal, Joeleen Torvick, Kindred Folk, Kyra Deva, Raul Osorio (a Twin Cities veteran whio only recently returned to Minneapolis), Reinier Vigoa, Russell Bourrienne, Spencer Versteeg, and Xee Vang. In addition to the runway presentation, Northeast gallery Public Functionary (a worthy beneficiary of the event) will be curating a photography exhibit featuring works from 10 local fashion photographers. If you haven't snagged your ticket yet, act fast, and lay out your Saturday night best. -Beth Hammarlund
Click HERE for the Envision site
SATURDAY, SEPTEMBER 24 – SUNDAY, SEPTEMBER 25
(Additional Performances through October 23)
Theater Latté Da presents Ragtime
@ The Ritz Theater
345 13th Ave NE
Minneapolis
Wednesdays – Saturdays at 7:30 pm, Sundays at 2 pm & 7 pm / $35-48
They say timing is everything, and given the current tenor of the times, it makes perfect sense for Theater Latté Da to tackle Ragtime; Lynn Ahrens, Stephen Flaherty, and Terrence McNally's Tony-winning musical adaptation of E.L. Doctorow's iconic novel. Centering around three families at the dawn of the 20th century (an upper-class white family, an African-American ragtime musician and the woman he loves, and an Eastern European Jewish immigrant and his daughter) and the way their lives intertwine with each other and with the movements of the time as embodied by the major players of the time (the labor movement with Henry Ford and Emma Goldberg, celebrity culture with Evelyn Nesbit and Harry Houdini, the rights of African Americans with Booker T. Washington, and more). As the opening to their 19th season – and their first production since acquiring the Ritz Theater – Theater Latté Da and its artistic director Peter Rothstein are pulling out all the stops with an astonishing cast (including Sasha Andreev, Daniel S. Hines, Riley McNutt, David L. Murray Jr., Traci Allen Shannon, and more) and crew (including Latté Da's resident music director Denise Prosek and recent IVEY-winning costumer Trevor Bowen). -Todd O'Dowd
Click HERE for Tickets and More Information
SATURDAY, SEPTEMBER 24
(Additional Performances through October 2)
Minnesota Opera presents Romeo & Juliet
@ Ordway Center for the Performing Arts
345 Washington St
St. Paul
8 pm / $25-200
French composer Charles Gounod is best known for two things; his version of Bach's "Ave Maria," and Roméo et Juliette, his adaptation of Shakespeare's iconic play. While there have been other adaptations (in fact, Minnesota Opera scored a triumph several years ago with their production of the Bellini's I Capuleti e i Montecchi), Gounod's version has remained the most popular thanks to his sumptuous melodies (most notably Juliet's famous waltz aria "Je veux vivre") and his swooningly romantic take on the tale. As the opening of the season, the opera company is going out by pairing the opening on September 24 with their annual gala. Not that it needs it as there will be plenty of fireworks on stage (with Joshua Dennis and Angela Mortellaro in the title roles), in the pit (courtesy of music director Michael Christie), and backstage (with director Matthew Ozawa and Twin Cities choreographer Penelope Freeh). This is a rare chance to see our local opera company tackle one of the great works of the French operatic canon. -Todd O'Dowd
Click HERE for Tickets and More Information
SATURDAY, SEPTEMBER 24
Allah-Las w/ Tops
Turf Club
1601 University
St. Paul
8 pm/ 21+ / $12 advance, $14 door
The thing about playing music that is either sonically or topically regional is that it can be a trap as much as a theme. As an example, how many bands expect the bitter poetry of a love affair compared to a lutefisk dinner to be understood much further than our great state and Sweden? Allah-Las write about Los Angeles, not literally, but there is something of the sunset city in every note that rolls out in drifts of slight reverb. Other have said they are "not Raymond Chandler and not Raymond Carver", but the literary comparison in not pretentious. There are stories told here, both lived and imagined. Even if you've never been, you will certainly recognize many of the streets they bring to musical life. -T.A. Wardrope
Click HERE for more information.
SATURDAY, SEPTEMBER 24
How To Dress Well w/ Ex Reyes
@ 7th Street Entry
701 First Ave N
Minneapolis
7 pm / 18+ / $15 advance, $18 door
How To Dress Well, aka Tom Krell, is damn interesting. Structurally, it's pure pop with slight R&B overtones. It's not much different from a lotta radio pop at the moment, using THAT CHORD CHANGE a lot (major IV, major I, minor III, major V) and featuring some inspirational / vaguely soul-seeking lyrics. Where this stuff is different is in arrangement — stuff gets pretty atmospheric / spooky / moving in places, dragging in some cool disco guitars, some wicked beats, layered synths galore. It starts to sound more like a Scritti Politti thing, soul with fragile voice and really complicated arrangements, and that's damn cool. Fave off the new record that I've heard so far: "Can't You Tell," which sounds like Scritti meeting m83 in a dark alley, all featuring Krell's super-fragile soul voice. I like it. I really do. You probably will too. -Jon Hunt
Visit the Facebook invite for more information.
SUNDAY, SEPTEMBER 25
Sociable Summer Concert: Haley Bonar Impossible Dream Release Party w/ Cults
@ Sociable Cider Werks
1500 Fillmore St NE
Minneapolis
3 pm / All Ages / Free admission, $5 wristband
It took me a little while to warm to Haley Bonar — a stunt a few years back involving a show wearing a fat suit "to make a point" about obesity had her on my bad side for quite a long time. But for fuck's sake — how can you deny the sheer awesomeness of "Kismet Kill" off her new album Impossible Dream — her voice is at once aching and fragile and strong as hell, not a million miles from the women in Veruca Salt in all the best ways. And the backing is heavy, fuzzy, edgy, skittering. It's a great damn song in all the ways that matter, and she's got a million of 'em like this on the album, which is damn solid and never boring or maudlin. If this album doesn't propel her onto a national stage, I'll eat a damn hat. -Jon Hunt
Visit the Facebook event page for more information
SUNDAY, SEPTEMBER 25
Danny Brown w/ Maxo Kream, Zelooperz
First Avenue Mainroom
701 First Ave N
Minneapolis
7:30 pm / 18+ / $25.50 advance, $28 door
Danny Brown's album and supporting tour is called "The Atrocity Exhibition" which is pretty rad and there's no clear call-out to the famous J.G. Ballard story, but it doesn't matter much. There is a strong dystopian vibe in all the visuals put out in around this release so it's a bit uncanny if it isn't a reference. While his jams aren't strictly industrial it's hard to deny the appeal might reach out to the boots and rivet set. Regardless, the entire lineup for this gig is dead set on the grit and shadows of the dystopia all around us, here and now. -T.A. Wardrope