Weekend What's What: 9/8-9/11
by Anthony Iverson
EDITOR: ANTHONY IVERSON / CONTRIBUTORS: TODD O'DOWD, JAHNA PÉLOQUIN, ANTHONY ENRIGHT, JON HUNT, BETH HAMMARLUND, ALLISON SHILINSKI, T. A. WARDROPE, RENE MEYER-GRIMBERG, GIGI BERRY, JAKEY EMMERT / HEADER IMAGE: CAROLINE ROYCE
This weekend in Minneapolis-St. Paul will feature a wide variety of visual art exhibits and live music, some of which will be outdoors on what is shaping up to be an exceptional weekend weather-wise. It's evident that block party season is winding down, but you'll still have more than one chance to get out and enjoy food and drinks under the sun this weekend. We hate to say it, but enjoy it while it lasts.
xo-l'étoile
CONTINUING THROUGH SUNDAY, SEPTEMBER 25
Skyline Mini Golf
@ Walker Rooftop Terraces
1750 Hennepin Ave
Minneapolis
Tuesday–Sunday, 11 am–5 pm, open late Thursday, 11 am–9 pm / All Ages / $12 adults, $10 students ($9 Walker members, children ages 6–12) Free for ages 5 and under with paid adult
The Walker's mini golf has become something of a Twin Cities summer staple. This year, due to the renovation of the Sculpture Garden, the 9-hole course moves up to the Walker rooftop, adding a cool breeze and a spectacular view of Downtown Minneapolis to its list of features. Whether you're looking for an entertaining family outing, a relaxed afternoon date, or a post-brunch activity to finish metabolizing those mimosas, this novel "athletic" endeavor is one of the city's most pleasant ways to soak in the sunshine. -Beth Hammarlund
Click HERE for the Walker site
THURSDAY, SEPTEMBER 8
Mara/thalassa/sea Opening Reception
@ TuckUnder Projects
5120 York Avenue S
Minneapolis
6-9 pm / All Ages / Free (Donations Welcome)
TuckUnder Projects continues its consistent and understated awesomeness this weekend with Mara/thalassa/sea. As usual, the new exhibit will be accompanied by plenty of work from other artists in the house and yard. If you haven't been to TuckUnder yet, Thursday night is a perfect opportunity for a first visit. We're still enjoying that late summer sunshine and the breeze off the lakes, and the atmosphere is ideal for an evening of art, conversation and contemplation. -Beth Hammarlund
Click HERE for the Facebook event
THURSDAY, SEPTEMBER 8 – SATURDAY, SEPTEMBER 10
The Women and Money Project Opening Weekend
@ Regis Center for Art
405 21st Ave S
Minneapolis
The Women and Money Project has so many events happening in its opening weekend that writing  a brief event blurb is a bit of a challenge. There are parties and receptions, an artist panel featuring Shira Richter, Beth Grossman, Kate Durbin, and Tonja Torgerson, plus awesome lectures and workshops with subjects ranging from "Putting Money into Perspective: What Would You Do If Money Were No Object?" to "Income/Outcome: A Dialog for Social Change." This kickoff weekend will lead to plenty of amazing (and FREE) lectures and events over the coming months. So open up that smartphone (or your old-school analog Lisa Frank planner) and start marking down dates. -Beth Hammarlund
Click HERE for the Women and Money Project site
THURSDAY, SEPTEMBER 8 – FRIDAY, SEPTEMBER 9
(Additional performances through September 18)
Sandbox Theatre presents 600 Years
@ The Southern Theater
1420 Washington Ave S
Minneapolis
Various Dates & Times / $18-24, Free for ARTShare Members
Various artists have tackled dystopian futures from the perspective of humanity being inherently flawed and evil.Sandbox Theatre, on the other hand, is taking on a dystopian future from a different perspective; that humanity, at the core, is inherently good. This idea forms the kernel of 600 Years. Taking place six centuries ahead of the present day, the human race has now reverted to a cooperative, matriarchal society in the wake of centuries of self-inflicted destruction. An elite band of highly skilled women called Seekers criss-cross the barren landscapes to reconnect this fractured society with gifts of history, knowledge, and hope. Given Sandbox's penchant for physically-exacting ensemble-driven theatre, this promises to be another triumph for the company. -Todd O'Dowd
Click HERE for Tickets and More Information
THURSDAY, SEPTEMBER 8 – SUNDAY, SEPTEMBER 11
(Additional Performances through October 9)
Bars and Measures
@ Jungle Theater
2951 Lyndale Ave S
Minneapolis
Tuesdays – Thursdays at 7:30 pm, Fridays – Saturdays at 8 pm, Sundays at 2:30 pm & 7:30 pm / $35-48
One of the biggest trends in regional theater lately is the "rolling world premiere;" where a new play will be premiered at several plays in quick succession throughout the country thanks to groups like the National New Play Network who pioneered the concept. And for the first play they are producing as part of the National New Play Network, the Jungle Theater is presenting their portion of the world premiere of Idris Goodwin's newest play inspired by the true story of two African-American siblings and musical prodigies – one a Christian classical pianist, the other a jazz bassist whose Muslim faith has found him incarcerated under accusations of terrorism – who use their common musical bond to reconnect through their numerous musical and ideological differences. Heady stuff to be sure, but Goodwin's timely play is getting an all star treatment with acclaimed local director Marion McClinton (best known for his production of the Brother/Sister plays for Pillsbury House Theater) making his Jungle debut with this production which features a terrific cast led by Ansa Akyea and Darius Dotch; all of which instantly elevates this show into a must-see as far as we're concerned. -Todd O'Dowd
Click HERE for Tickets and More Information
THURSDAY, SEPTEMBER 8 – SATURDAY, SEPTEMBER 10
(Additional Performances through September 17)
Walking Shadow Theater Company presents The River
@ Open Eye Figure Theatre
506 E 24th St
Minneapolis
Tuesdays – Saturdays at 7:30 pm, Sundays at 2 pm / $18-26
Long before he became known as "the guy who co-wrote Spectre and wrote Edge of Tomorrow," British writer Jez Butterworth was best known for his insightful stage plays Mojo and Jerusalem. So when it was announced that Walking Shadow was producing the area premiere of his latest play The River, our reaction was "Of course!"; after all, they had achieved great success with their production of Mojo several years ago. On a moonless night in August, a man invites his new girlfriend for the first time to the remote family cabin where he has come for the fly-fishing since he was a boy for the weekend of romance. But is she the first girlfriend to be brought there? And if not, who is (or was)? Blending the past and the present (and the real and the imagined), The River is an eerie mystery of passion, longing, and the pursuit of "true" love. Heady stuff to be sure, but director Amy Rummenie has assembled a great cast in Elizabeth Efteland, Emily Grodzik, and Andrew Erskine Wheeler (who dazzled audiences in Walking Shadow's production of The Christians early this spring). As a start to the 2016-17 theatre season, we say "Take us to The River!" -Todd O'Dowd
Click HERE for Tickets and More Information
THURSDAY, SEPTEMBER 8
Carroll w/ Fort Wilson Riot, astral samara
@ 7th St. Entry
701 First Ave N
Minneapolis
7:30 pm / 18+ / $10
Imagine you are a kid hanging out at the State Fair sometime in the eighties. Now, for those of you who are still with us, imagine you are firmly invested in the world of metal in all of its permutations. Glam metal, hard rock and this nascent thing called "thrash". (You didn't really use the word "nascent", btw.) You've got your cheese curds in hand and you happen to walk by the KDWB booth. Your cred-filled grimace is pushed aside by The Cars pushing out of those speakers like a freight train. You realize that those guys with keyboards and guitars can rock. Yes, they can. This is how the world changes, one person at a time. Carroll aren't The Cars, of course, but the analogy still stands. -T.A. Wardrope
Click HERE for the Facebook invite.
FRIDAY, SEPTEMBER 9 – SUNDAY, SEPTEMBER 11
Minneapolis Greek Festival: Taste of Greece
@ St. Mary's Greek Orthodox Church
3450 Irving Ave. S.
Minneapolis
Friday & Saturday Noon-10 pm, Sunday Noon-6 pm / Free
It's not all about Scandanavia, the Twin Cities is home to many other cultural enclaves that love to celebrate their heritage. This weekend it's time to savor all things Greek with Minneapolis Greek Festival. Sample Greek cusine both familar and more exotic, take in a music or dance perfoirmance, quaff a glass of greek wine or attend one of the presentations on Greek culture. The event is free, but tickets for food purchases are $1 each. Minneapolis Greek Festival is a quick trip to the Agean without leaving the city. -Anthony Enright
Click HERE for more information.
FRIDAY, SEPTEMBER 9

Lisa Nankivil: Paintings and New Media Prints Opening
@ Traffic Zone Center for Visual Art
250 3rd Ave N
Minneapolis
6-9 pm / Free
Traffic Zone Center for Visual Art hosts an opening for new exhibition, Lisa Nankivil: Paintings and New Media Prints, this Friday.  Known for her lusciously textured and striped oil paintings, Nankivil is an MCAD alum and a member of the artist cooperative at Traffic Zone.  Her work has been displayed internationally, and Lisa Nankivil has also received all the grants that us lackey artists dream of, including being named a Jerome Fellow and traveling to Italy and receiving the Artist Initiative Grant in Visual Arts from the Minnesota State Arts Board.  Take the opportunity to be one of the first to see Nankivil's new work at her Traffic Zone Center for Visual Art opening this Friday from 6 to 9 pm. -Allison Shilinski
Click HERE for More Information
FRIDAY, SEPTEMBER 9

PBR Art Showcase: Minneapolis
@ Gamut Gallery
717 S. 10th St
Minneapolis
7-11 pm / Free
The humble can of Pabst Blue Ribbon (PBR) may not be the first thing you connect with a showcase of contemporary artists, but the brand has of late been looking to directly engage with the artistic community in a way few beverage companies have. With their "PRBart" initiative the beer company has invited artists all over the country to create works that merge their artistic styles with the iconic PBR logo. Gamut gallery hosts the second Minneapolis edition of this showcase with work from 10 local visual artists. In addition to the PBR pieces, the participating artists are showcasing non-PBR-related works that represent their individual styles, so it should be a varied and vibrant exhibit. The reception will also feature live painting from local collective, Rogue Citizen, along with DJ sets from DJ Truckstache and friends. -Anthony Enright
Click HERE for more information.
FRIDAY, SEPTEMBER 9 – SUNDAY, SEPTEMBER 11
CLAWS: 16 Illustrators Grappling with their Obsessions
@ Public Functionary
1400 12th Ave NE
Minneapolis
Friday: Opening Party – 6 pm  / All Ages / Free
Saturday: Illustrator Panel – 10 am / All Ages / Free
Saturday: Commissioner Workshop –  1-2:30 pm / All Ages / Free (RSVP)
Sunday: Gallery Hours – 12-5 pm / All Ages / Free
With CLAWS, organizers Allegra Lockstadt and Meghan Murphy have created a weekend of celebration and community for local illustrators and the appreciators who love them. Obviously, the big event of the weekend is Friday night's opening party, but two super cool events are happening during the day on Saturday as well, plus there are gallery hours on Sunday for those of us too busy chatting and mingling on Friday night to appreciate the artwork. All the events are free, but if you're interested in the Saturday afternoon workshop, be sure to RSVP, as space is limited. -Beth Hammarlund
Click HERE for the Facebook event
FRIDAY, SEPTEMBER 9
Ancestors Are So Yesterday: 2016 MCAD Faculty Biennial Reception
@ MCAD Gallery
2501 Stevens Ave
Minneapolis
6-9 pm / Free
If you simply do not hate local art here in Minnesota, you probably owe something to the faculty at MCAD.  After all, the Minneapolis College of Art and Design churns out talent like no other higher education art program around, and behind that talent are the professors and lecturers who serve  to challenge and inspire creatives.  Ancestors Are So Yesterday invited MCAD faculty to consider, "What artistic ghosts are you chasing?" and the results are "thought provoking" at its finest.  The opening reception for the biennial exhibition will include special screenings of a new film by Jason Coyle, two recently animated films by Tom Schroeder, and a video piece by Ziyang Wu. Check out the work and findings of the inspirators behind much of Minnesota's art scene this Friday from 6 to 9 pm. -Allison Shilinski
Click HERE for the Facebook event page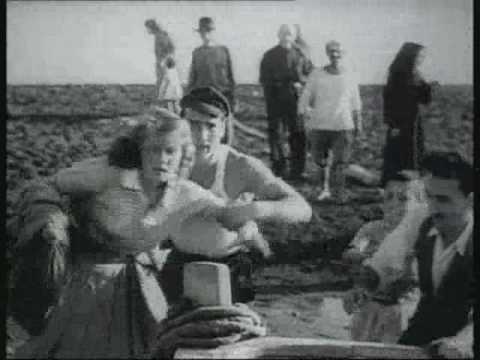 FRIDAY, SEPTEMBER 9 – SUNDAY, SEPTEMBER 11
Saint Ingrid: An Artist of Suffering – Stromboli
@ Trylon Microcinema
3258 Minnehaha Ave S
Minneapolis
Friday and Saturday at 7 pm & 9:15 pm, Sunday at 5:30 pm & 7:45 pm / $8
Ingrid Bergman has always been one of the most interesting actresses of the studio era. On the one hand, she was very much a part of the Old Hollywood tradition of having magnetic, expressive faces; but she also used the pain in her personal life (orphaned at 13, trapped in a loveless first marriage, earning the scorn of the world to her scandalous second marriage to Roberto Rossellini, and more) to project a captivating wounded air that could be played for strength or frailty depending on the role. As the second film in their month-long retrospective to the actress, the Trylon will be screening Stromboli, one of the triumphs of the postwar neorealist movement in Italian cinema. After writing him a fan letter in 1948, director Roberto Rossellini cast Bergman as Karin, a Lithuanian who escapes the internment camp by marrying an Italian POW fisherman (played Mario Vitale), who takes her to his home island of Stromboli, a volcanic island located between the mainland of Italy and Sicily; where the tight-knit community shows disdain for this strange, foreign woman. While a triumph in Europe that would bomb in America, Rossellini and Bergman would fall into a tempestuous affair that would lead to a seven year marriage, five other films together, a scandalous child born out of wedlock (Roberto Jr.) and another child who would have own dazzling career (Isabella). Scandal to one side, Stromboli would be one of Bergman's best films; with Rossellini freeing her to do some of her best acting in any film she ever made. -Todd O'Dowd
Click HERE for Tickets and More Information
FRIDAY, SEPTEMBER 9 – SATURDAY, SEPTEMBER 10
The Trump Card
@ Guthrie Theater – Dowling Studio
818 S 2nd St – 9th Floor
Minneapolis
Friday and Saturday at 7:30 pm / Free
It's fitting that the weekend of its official season opening (see below), the Guthrie Theater is debuting its new concept for its ninth floor Dowling Studio. Among the new and experimental works it will be presenting, the Guthrie will use its space for what it's calling "Happenings;" free performances of work that engages the society and the times we are in right now. First up, acclaimed monologist Mike Daisey (best known for his controversial one man show The Agony and Ecstasy of Steve Jobs) comes to town with his new critically-lauded show which seriously wrestles with the man and the myth that is Donald Trump, and in examining him shows him as a new American archetype and how that archetype has messed up the American Dream. Note: As of this writing, there are currently no seats remaining. There will be a cancellation line on the night of the performance, and if any tickets are returned or unused the theater will do its best to accommodate as many patrons as possible. We say take the risk and do not miss this! -Todd O'Dowd
Click HERE for More Information
FRIDAY, SEPTEMBER 9
An Evening With Dessa
@ O'Shaughnessy Auditorium at St. Catherine University
2004 Randolph Ave
St. Paul
7:30 pm / All Ages / $15-45
You know Dessa. I don't have to sell you on this event, which is part of an ongoing series featuring women artists at St. Catherine's O'Shaughnessy Auditorium. You know her and love her. She's the Current's absolute fave rapper/singer/multitasker, and she's got a crackshot band behind her including the amazing Aby Wolf who is at least as talented as the star herself. And yeah, she might be easier for suburban white folks to digest than Lizzo, but nobody can deny she has a) killer flow and b) a pretty great singing voice besides, and she writes damn fine songs. So yeah, you already know and love her — seems like a nice-priced way to see her at a pretty great auditorium. -Jon Hunt
Visit the O'Shaughnessy Auditorium website for more information
FRIDAY, SEPTEMBER 9
Worldwide Discotheque
@ Nomad World Pub
501 Cedar Ave S
Minneapolis
9 pm / 21+ / $5
The Worldwide Discotheque continues the party over at the Nomad this weekend where they'll bring you the best in the styles of Afrobeat, Highlife, Cumbia, Tropical, Soul, Disco, Salsa, Samba, Boogaloo, Latin Funk, Reggae, and Dancehall on a 100 percent vinyl medium. These guys will bring in the sounds of the world to your hips, so get in early to get your groove on. -Staff
Click Here for More Information
SATURDAY, SEPTEMBER 10
Open Streets Minneapolis: Broadway Ave W
@ Downtown
Washington Ave from 8th Ave N to 1st Ave N
Minneapolis
11 am-5 pm / Free
The summer is here as Open Streets Minneapolis is back for its sixth season of turning major traffic zones into pedestrian thoroughfares for one glorious day. Based on the Ciclovía tradition started in Bogotá, Columbia, the tradition of shutting down major streets and allowing them to be taken over strictly pedestrian traffic has been an empowering one; allowing communities to leisurely explore streets and take in all of the local vendors therein while getting to really explore a street in the presence of like-minded enthusiasts. To celebrate its sixth year, Open Streets returns to Broadway Ave West this weekend to create a massive party for pedestrians. What a perfect way to spend a Saturday afternoon. -Todd O'Dowd
Click HERE for the Open Streets Minneapolis site
SATURDAY, SEPTEMBER 10

Deschutes Brewery: Street Pub Twin Cities
@ Warehouse District
201 N. 2nd St
Minneapolis
2-10 pm / Free ($5 token = 1 beer)
This weekend's hot beer event is (surprise!) actually not showcasing our burgeoning MN brewing scene. Nope, Deschutes Brewery is actually out of Bend, Oregon, but this weekend they'll be taking over the Minneapolis streets with a Pop-Up Pub offering over 50 beers on tap. The beers will be paired with treats from local chefs, music will be played by 4ONTHEFLOOR, SOLID GOLD, Step Rockets, and Red Daughters and 100 percent of the beer proceeds will benefit Second Harvest Heartland. Whether you're a die hard Deschutes fan or just looking to send the Summer off right with one last big outdoor beer event, the Warehouse district will be the place to be this Saturday. -Anthony Enright
Click HERE for more information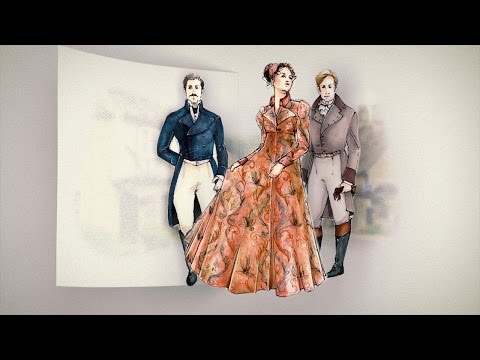 SATURDAY, SEPTEMBER 10 – SUNDAY SEPTEMBER, 11
(Additional Performances through October 29)
Sense and Sensibility
@ Guthrie Theater – Wurtele Thrust Stage
818 S 2nd St – 9th Floor
Minneapolis
Tuesdays – Saturdays at 7:30 pm, Sundays at 7 pm, Matinees at 1 pm / $29-77
Now that the theatre season in the Twin Cities is off and running, it makes sense that the Guthrie would bring out the big guns for their season opener; especially since this is artistic director Joseph Haj's first full season programmed by him. Which is why we are so delighted by his choice for the season opener; Kate Hamill's fresh and dazzling stage adaptation of Jane Austen's Sense and Sensibility. The critically-acclaimed telling of the rise and fall and rise again of Marianne and Elinor Dashwood (which has been making the rounds regionally and just saw its Off Broadway run at the Bedlam Theater Company with Ms. Hamill as Marianne extended through October) has been admired in how it examines the choices a woman has in navigating society while navigating affairs of the heart; whether it's 19th Century England or its parallels in 21st Century society. Featuring a dazzling cast (with Jolly Abraham and Alejandra Escalante as the Dashwood sisters and featuring Remy Auberjonois, John Cranton, Emily Gunyou Halaas, Michael Hanna, Torsten Johnson, Aeysha Kinnunen, Suzanne Warmanen, and Sally Wingert) in a production directed by Jungle Theater artistic director Sarah Rasmussen (who directed the work last year for the Dallas Theater Center), this production promises to be one of the most exciting shows of the fall. -Todd O'Dowd
Click HERE for Tickets and More Information
SATURDAY, SEPTEMBER 10
Cover Me Impressed feat. Elvis Cooper, ABBA-solutely Fab, Trompe Le Monde, Neil Dynamite and the Heartlights, Pleezer
@ Lake Monster Brewing
550 Vandalia St. #160
St. Paul
1 pm / All Ages / $12 suggested donation
This annual event is just damn fun — every year there's a few new tribute bands involved, a few older ones (like the amazing Elvis Cooper, which is, as it sounds, Elvis doing Alice Cooper tunes) and organizer Helm Matthew's excellent Pixies tribute Trompe Le Monde. You can also expect classic covers from the likes of ABBAsolutely Fab, Neil Dynamite and the Heartlights and Pleezer. The whole deal benefits the Epilepsy Foundation, and there's food trucks, and kids are welcome — so basically a day of family fun plus beer and tribute bands galore. SO MANY WIGS. -Staff
Visit the Facebook event page for more info
SATURDAY, SEPTEMBER 10
Yacht Rock 6: Hall & Oates vs. Steely Dan
@ Psycho Suzi's Motor Lounge
1900 Marshall St NE
Minneapolis
8 pm / 21+ / Free
DJ Jake Rudh attracted the ire of one of the guys behind the Channel 101 Yacht Rock show last month for borrowing the term Yacht Rock for this event. But you know what? Toothpaste is out of the tube, cat's out of the bag, and there's no calling this genre of music anything BUT Yacht Rock, you guys. That's it, for eternity. And if you aren't hip to the vibe, imagine: smooth-ass music drifting past you as you sip a Bacardi Coke on the deck of your yacht in 1976 in Miami. Loggins, Mike McDonald, Orleans, Pablo Cruise — it's all there. And Rudh is joined by DJ Jan, who knows her Yacht Rock like you would not believe — she stumped me multiple times during a discussion a month-ish ago, and that's saying something. So rad. -Jon Hunt
Visit the Facebook event page for more info.
SATURDAY, SEPTEMBER 10
All Access 2016 w/ Villa Rosa, ZuluZuluu, DJ Shannon Blowtorch, Sarah White Music, The Lioness
@ The Venue
315 1st Ave N
Minneapolis
9 pm/ 21+ / Free
This is one of many events being held across the country to highlight "the majority of Americans who support abortion rights and show how access to abortion benefits women, their families and ultimately, the country." Sponsored by some heavy-hitting local organizations, they've also brought in some formidable talent for this show. Each one of these acts are a headliner in their own right. Political shows can be a mixed bag, but this one has everything you'd want. Truth is no one goes to these events to have their minds changed, but this group is guaranteed to energize, activate and motivate. -T.A. Wardrope
Click HERE for the Facebook invite.
SATURDAY, SEPTEMBER 10
Prof Outdoors 3 w/ Hopsin, Grieves, Sa-Roc, J. Plaza & Dwynell Roland, Why Khaliq, DJ Tiiiiiiiiiip.
@ Cabooze Outdoor Plaza
917 Cedar Ave. S.
Minneapolis
4 pm / All Ages / $25
Mr. Peter Parker will be hosting this outdoor hip-hop assembly which is part of Go 96.3 impressive string of music events with local focus. There are several high-power local acts on this roster, but they are a diverse set and all escape easy genre labels. There's also talent from Atlanta, Seattle and Panorama City to mix it up and keep all the styles fresh. There's a lot happening this weekend, but this should make the the list for serious hip-hop aficionados. Casual fans looking discover an act that's a little more vital should find their time well spent, too. -T.A. Wardrope
Click HERE for more information.
SATURDAY, SEPTEMBER 10
GRRRL SCOUT: '90s Queer Dance Party
@ Nomad World Pub
501 Cedar Ave S
Minneapolis
9:30 pm Doors / 21+ / $6
In the 3 years since it started, Grrrl Scout has been one of the most consistent (and consistently fun) queer dance nights in the Twin Cities, featuring good times and great music (courtesy of resident DJ Girl Named Jane). More to the point, the monthly dance night at the Nomad also happens to be one of the most inclusive events in the Twin Cities LGBTQIA social calendar; serving as a safe and inclusive space for all members of the queer alphabet soup. This weekend the crew hosts a massive dance party featuring all things '90s and it is not to be missed. Scout's honor! -Staff
Click HERE for the Facebook event page
SUNDAY, SEPTEMBER 11
LIVING ICONS: The Third Annual 360* Fashion Show
@ Heart of the Beast Puppet and Mask Theatre
1500 E Lake St
Minneapolis
1 pm, 7 pm / $20+ suggested donation
The Center for Moving Cultures hosts a fashion show that's a little bit performance, a little bit whimsy, and a whopping dose of body positivity.  Founded in 2000, the Center for Moving Cultures works to build social justice and promote deepening of understanding and exploration of the moving body.  Besides their annual fashion show fundraiser, the organization offers residencies and fitness classes and holds workshops on a variety of topics to include Latin dance forms, stress reduction techniques, and eating disorder prevention.  The third annual 360* Fashion show, LIVING ICONS, features wearable and moveable art by Mikaela Harrod, Nico Swenson, Emily Seifert, and Kryskaya.  As this is a fundraiser, there is a suggested donation of $20 and up at the door to help the Center for Moving Cultures to keep fighting the good fight.  Space is limited, so show up early!  Allison Shilinski