We Will Rock You: Wild About Harry
by Jon Hunt
Tomorrow night at the Turf Club is the debut local performance by a new group called Dream On Nilsson. Why is this important? If you even have to ask, I'm guessing you haven't spent any quality time with the God Among Big Ginger Men that was Harry Nilsson: performer, composer, drinker (drinker!!!), bon vivant and one of the best and least acknowledged musicians of the 60s and 70s. He was John Lennon's favorite songwriter –you ask yourself "who does the best (or, well, top two or three for sure) songwriter of the last 100 years look up to?" And the answer is Nilsson. In fact, if there's a songwriter you like — Wilson? Elvis Costello? Newman? Neko Case? LCD Soundsystem? Just to name a few — chances are they probably thought Nilsson was rad. He made movies with Ringo Starr, gave the Monkees a couple of songs that became classics, . He did the Popeye soundtrack. He had hits, sure, but with other people's songs — you've heard his take on "Everybody's Talkin'" and Badfinger's "Without You" (for years remembered as a Nilsson song, now sadly probably remembered as a Mariah Carey one). He made one of the two or three best animated films for children (seriously, if you've not seen The Point you must, immediately) and one of the two or three best albums for children (the soundtrack to same). Oh, and he had one novelty hit I know you know: "You put the lime in the coconut and shake it all up" Yeah, that was him. Don't hold it against him. Or do, if you dig it.
He made three albums I'd consider among the best anybody's ever made — Pandemonium Shadow Show, Aerial Ballet and Nilsson Schmilsson. If you haven't heard the first two, don't hold it against yourself — they were nothing like huge sellers at the time. They are, however, absolutely marvelous albums — intelligently written (and sardonic as hell), meticulously arranged (his cover of the Beatles' "You Can't Do That" weaves in a dozen other Beatles songs and stacked harmonies that will destroy you) and largely unheard (though if you're a Monkees fan, you know both "Cuddly Toy" and "Daddy's Song," both Davy Jones-sung tunes that have more than a hint of genius music hall about 'em). If you haven't heard Schmilsson, I might accuse you of not paying enough attention, at least mildly and with good humor — it sold really well, had two massive hits on it and is widely regarded as a classic of the singer-songwriter genre (I'd argue it's every bit as good as the Beatles if I didn't think you'd accuse me of heresy — but it is, it seriously is). Find a copy at your local used emporium, it's sitting there waiting for you right now.
And that ain't to say his other albums are slack, either. I already mentioned the delightful soundtrack to The Point, based on a story Harry dreamed up on LSD about a town where everybody but the main character has a literal point on their head. You might know "Me and My Arrow" if you're a music fan (there's a band named after 'em!) and I can't imagine as a discerning listener you won't enjoy the hell outta the rest of it (I personally love the cute "Poli High" and the jaunty "Are You Sleeping," but the whole album is simply magnificent) no matter what age you are (1 to 100). His third album Harry has a lot to love about it, too — it's not as baroque as his first two, but man, is it still loaded top to tails with killer songs ("The Puppy Song" is about as delightful as you'd think it is, his cover of McCartney's "Mother Nature's Son" demolishes the original, and his amazing "I Guess The Lord Must Be In New York City" is about as great an anthem as that city ever got. His old standards album A Little Touch of Schmilsson In The Night is possibly the first serious consideration of the American Songbook in the rock era by a rock-era musician (and it's great — arrangements by Sinatra arranger Gordon Jenkins and featuring Nilsson's irrepressable voice before he wrecked it with liquor). And I'm just getting started — he has a half-dozen other great albums and good albums and pretty good albums (including a collab with Lennon, Pussy Cats, which is just about the drunkest album anybody's ever made).
And I know I've mentioned my love of Robert Altman's Popeye movie before — no small part of that is thanks to Nilsson's soundtrack, which is chockful of weird one-chord shuffles and keen character pieces that absolutely encapsulate the whole Popeye vibe you probably grew up with. It's seriously so good — "Sweethaven" knocks me dead every time I hear it, Robin Williams' performance on "Blow Me Down" and "I Yam What I Yam" is a knockout (the songs are good and jaunty enough to just work perfectly with his spinging) and boy, does "He's Large" sung by Shelly Duvall crack me up every damn time I hear it. At some point in the future the film will be (rightly!) regarded as an absolute masterpiece, the perfect translation of a 20th century comic staple into real life, and the soundtrack will hopefully be canonized right along with it.
Nilsson spent far too much of his life in thrall to his addictions, including (especially) alcohol (he was Lennon's drinking partner during the infamous Lost Weekend). He also essentially dropped out of music in the early 80s to become a gun control advocate (hell, he lost his best pal to an assassin's bullet, and it absolutely destroyed him) and never really made an album again (apart from one key song in the soundtrack to The Fisher King). And then he died, far too young, in 1994. So it's probably no wonder that you, a Millennial/Gen X'er who never lived through the 60s or 70s, haven't heard of him. He wasn't the kind of flashy guy an Elton John was, nor was he a big stage performer like KISS or his buddy Alice Cooper (hell, the guy literally never played a show during his entire career — killer stage fright, y'see, and a desire to control his performances more than a live setting would allow). Flash Harry was nothing flashy. He was just — great. A great songwriter, a really nice guy (by all reports), a tremendously interesting and very smart guy who probably wasn't regarded as widely as he coulda been had he, say, actually joined the Beatles (as rumors had it in the early 70s, believe it or not — and who wouldn't have loved that if it'd happened?).
But Harry being gone means, well, an even better chance for him to fade away into obscurity. Which is why I love that there are bands like Dream On Nilsson who are carrying on his legacy of songs and turning them into live documents rather than just Things On Old Albums. And which is why I love that there are groups like Put Harry In The Hall, who are dedicated to getting Harry Nilsson into the Rock and Roll Hall of Fame (damn right he does, too, and Nilsson expert Curtis Armstrong of Better Off Dead and Moonlighting fame tells you why:)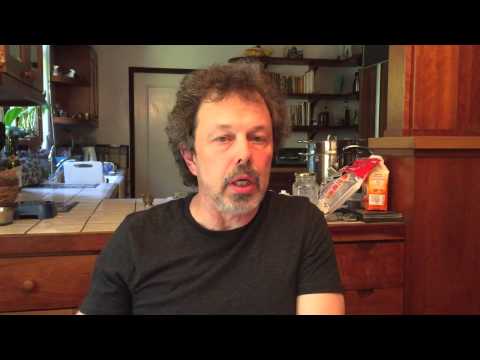 There's also a pretty good documentary about Harry called Who Is Harry Nilsson (And Why Is Everybody Talkin' About Him). Curtis Armstrong will tell you that he coulda made a better documentary (and he probably coulda!) but it's a nice overview of Harry's career featuring interviews with just about everybody you need to be included.
Honestly, though? The best way to tell you about Harry is through his music. Show up at the Turf tomorrow night (Thursday, April 14) and check out Dream On Nilsson (plus Nilsson-oriented sets from Battlerat and M.T. Foyer), but here's some Nilsson classics to tide you over.