We Will Rock You: Rest In Peace, Phife
by Jon Hunt
It seems like every damn week of 2016 we're here lamenting the death of another great musician. People are calling this the "great musician Rapture" — like maybe we misunderstood the book of Revelation and before Ted Cruz gets to take over as antichrist maybe only the musicians get "called up" so God has a good soundtrack to watch all this shit unfold? At any rate, today's very, very sad death is Malik Taylor, aka Phife Dawg, a founding member of A Tribe Called Quest. Phife has been ill for quite a while — in 2008 he had a kidney transplant due to complications from Type 1 Diabetes, and I can only assume (before it's announced) that shit got worse for the guy, and I hope he's in a happier place right now.
But let's talk about Tribe for a minute. I've gotten in the argument a couple times that Tribe, and their fellow Native Tongues Posse members De La Soul and Jungle Brothers and Queen Latifah, weren't, you know, real hip-hop. I've heard it posited that the strain of sort of sampladelic funk-and-jazz-based jams that these groups put forth, plus their general message of "positivity" (really just afrocentrism and Black Power messages before those things were popular), made them more palatable to white people who found groups like NWA and Wu Tang violent and offputting, and that their music was, at best, a minor aberration in the face of the "realer" eerie-synth-based stuff put forth by Dre and the Wus and your various east/west coast "gangster rappers." (did they ever refer to themselves as gangster rap, or was that just Tipper Gore?)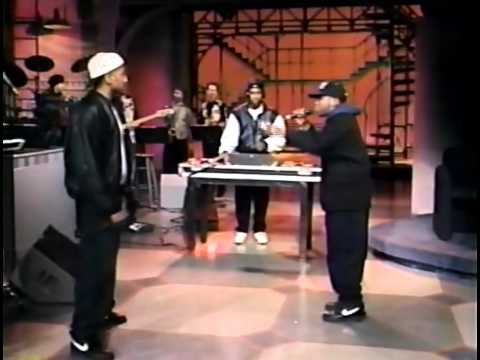 And maybe there's something to that. Growing up as a rockist, racist (I mean, we all are) teenager in White Middle America, damn right I snobbed rap music when I first heard it (I remember ranting to a friend about how it was basically a novelty compared to, dunno, Eric Clapton or something — gnah, can I go back in time and punch myself at age 16?) We all grow the fuck up, and when you get to college and suddenly everybody doesn't look like you and you're forced to take in stuff you wouldn't have taken in before, that's when it all changes, or can change, if you let it. And it's true that the first rap groups I really dug were the Native Tongues groups — I had Three Feet High and Rising, I had Tribe's People's Instinctive Travels & The Paths of Rhythm, I had the Jungle Brothers' still criminally underrated Done By the Forces of Nature. It wasn't so much that they were safer than NWA (if I'm acknowledging my own racism, I do have to admit that it factored in — ooh, scary black people with guns!) — it was more that their psychedelic 60s influences dovetailed with my own discovery of late-60s psych-soul (the Tempts, Sly, Parliament, whoever else) and I totally got their crazy cut-and-paste collage sampling which incorporated everything from funk and soul to crazy 70s rock and psych groups.
And in retrospect, as good as De La were (Three Feet is an undoubted masterpiece), the very best of these groups was Tribe. The one-two punch of Q-Tip's smooth, high-pitched vocals and Phife's smoother, lower flow (though honestly, listen back: they both sound so bloody young!) plus Ali Shaheed Muhammad's production was a hell of a thing — listen back, and that first album is a smooth, crisp blast; a laid-back and groovy thing that absolutely stands next to the funk records of the mid-70s in terms of vibe. But what's even more remarkable is how mature and fully-formed that thing was right out the gate — no way it sounds like what it was, kids straight out of high school inventing new shit as they went along.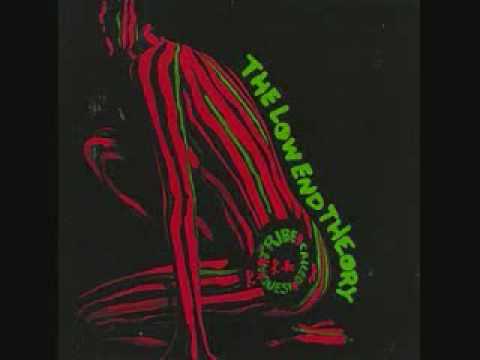 But if you wanna hear Phife's genius — he's only periodically on the first album — you gotta head for the 2nd album, the genius Low End Theory. On that album, Tip and Phife trade rhymes back and forth like boxers exchanging swings, both of them absolute masters of flow. Phife's attack is direct — forceful, smooth, polyrhythmic, syncopated as hell (I'm old school, and I love me some on-the-beat rapping), the perfect contrast to Tip's youthful, laid-back spitting. Dig him on "Butter," just laying into a groove and dropping pop culture references that sound sharp even today. And you all know "Check the Rhime" — damn right, Phife was on point, all the time, and his verse about being like an energizer because he lasts long is one of thee classic old-school verses, and is a great example of how Phife used the beat so lyrically, just fitting right into a groove and taking it home. And "Scenario," of course — yes, yes, y'all, Phife absolutely holds his own next to Busta, who has one of the wildest, best flows in rap.
And it's worth a revisit of Tribe's last album, 1998's The Love Movement to listen to how much their sound became the exact thread that neo-soul would take up — live bandery mixes with killer crate-digging samples and some of the smoothest, sexist, mellowest sex grooves ever put on vinyl — it's as wild and killer as Prince's Parade in a way, with Phife and Tip trading killer verses song by song. Like dig "His Name is Mutty Ranks," which has Phife at his absolute best, mixing it up between forceful and strident and weird/surreal in equal measure.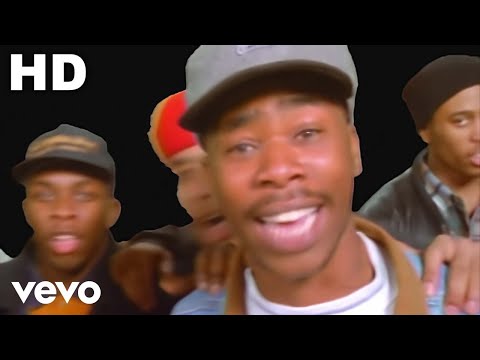 Post-Tribe, Phife wasn't as "out there" as his other bandmates. He had a solo record in 2000, but it's clear that his illness kept him a little down. There was a mid-00s Tribe reunion that you probably barely remember (no new albums, alas) that sadly came to an end when Phife's illness got the better of him pre-kidney trasnplant. He was supposedly working on a follow-up LP to be released this year — I'm sure we'll see it at some point, but what a drag that diabetes kept him from finishing it sooner. And man, while Tip and Shaheed are remembered almost as much as solo artists as their Tribe membership, Phife is — well, it doesn't matter, dammit, even if he was just in Tribe, that's plenty. That's enough.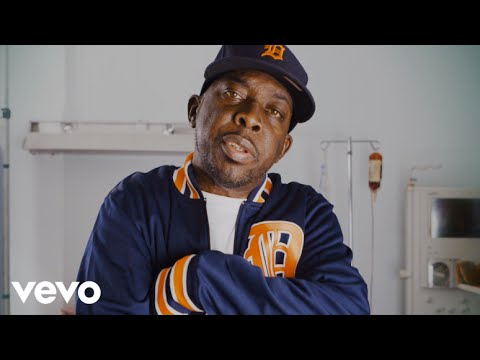 The notion that this body of work somehow represents a hip-hop dead end is ridiculous. Sure, there are a couple of threads running at any given time in the genre, and it's true that one of them is more, you know, "street" than the kind of crazy-ass head-music of Tribe and their later antecedents like the Roots and now Kendrick and J. Cole. But it strikes me every time I listen to Tribe that these guys were pushing hard on what was possible within the genre. Phife was a  crate-digger, a wild and inventive rapper, and hilarious as hell (hilarious!) and the music they made is not only influential on the newer generation of smart rappers like Kendrick, it's part of the lifeblood of that — the first stuff to combine rap and jazz and psych music, really, and important as fuck.
So rest well, Phife. You were a true original, a master of the form, and your canon of work stands alongside the very best albums in any genre, some of the finest music of the 20th century.