Le Talk: Workin' on our Night Moves
by Anthony Iverson
It's been five years since Night Moves independently released their debut, Colored Emotions, after writing and self-recording ten songs that the band had tossed around over the years. Four years since Domino Records got ahold of that same record, flew out to suburban Minnesota to watch the band perform and offered them the opportunity to reissue it backed by a global recording superpower.
A lot of time has passed since then, but frontman John Pelant still looks at those times as a point of reference as the band — now fronted solely by Pelant and bassist Micky Alfano — gears up for its highly anticipated sophomore album, Pennied Days, an album that in some ways, as Pelant describes, has been in the works since before their debut was even released. The group's latest single, "Carl Sagan" — a lofty, dreamlike tribute to the late cosmologist — was actually written circa 2009, Pelant says. But while "Sagan" gives longtime listeners a taste of the Gram Parsons-tinted cosmic country they're used to, its companion single, "Denise, Don't Wanna See You Cry," offers up a full dose of the atmospheric surround-sound Night Moves has only hinted at in the past.
Listeners can expect more of that on the new record, Pelant says.
"I would say like half of it's more like 'Carl Sagan' and some of it's a little bit more like 'Denise,'" he said. "Every song is a little different."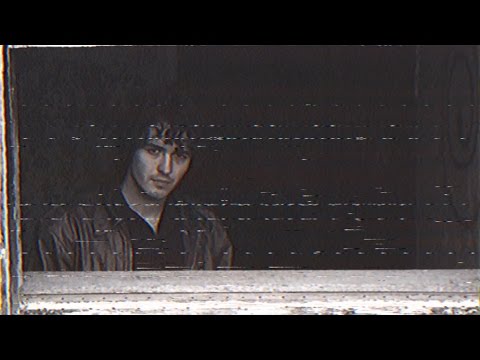 Even compared to the Domino reissue of Colored Emotions, both lead singles seem to have a slightly finer polish than that of what Night Moves has produced in the past, dishing up a sleek soundscape filled with refined vocals and unique but strategic instrumental breaks. Part of that can be attributed to the help of longtime producer and recording engineer John Agnello, who has made a name for himself in the record industry by producing albums for the likes of Sonic Youth, The Hold Steady and Social Distortion, to name a few.
After about a year and a half of writing songs for the new record, Pelant says Domino asked them who they wanted to work with.
"John Agnello came to mind just because I dug the Kurt Vile records and I could kind of see our newer stuff in that sort of tonal vein. And so we got him on the line and he was definitely interested, which I thought was really cool."
When asked how a producer with a track record like Agnello influenced older tracks that Pelant has had formed in his mind for years like "Carl Sagan" and "Border on Border" — the latter which Night Moves has been performing live since shortly after the release of Colored Emotions — Pelant says they needed to stick to what they know in some cases while otherwise trusting Agnello's experience.
"'Border on Border' didn't change much. When we play it live it's a little more synthy, but this one is a little more like the KEXP session we did."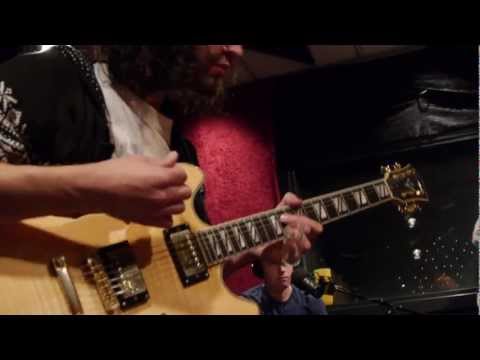 "I had all of the arrangements set and I demoed out every song myself, so I had the layers for everything," he said.
With parts for guitar, bass, drums and keys already written, Pelant says Agnello's guidance was really more about the tone and finish on the album, finding a middleground to the group's washed out, reverb-heavy sound and making it "a little more woody and natural, more like a live band," as he describes it.
"We butted heads on some stuff, but I think it was for the best. He made some compromises and so did we, and in the end I think we came out with something really cool," he said. "We just kind of trusted him on some stuff, but we definitely had to stick to our guns on other things."
Going into the recording sessions, Pelant says the group had a total of 20-some songs written and mapped out, which made for an entirely different process of picking and choosing in order to narrow everything down to one album. Domino eventually agreed to tack on a three-song bonus EP ( on ten-inch vinyl for the physical release) to accompany the nine-track album for those who pre-ordered the vinyl. With a preference for short albums, Pelant says the group wanted to keep the record to around 40 minutes, part of which has to do with the album's formatting on vinyl.
"The sound quality on vinyl drops dramatically if you start going over that time limit of 20 minutes per side. So [the tracklist] was a little strategic in that sense," he said. "It's kind of a classic formatting rule that's been working for decades, so we stuck with that."
When musical influences on Pennied Days comes up, Pelant lays down an impressive laundry list of artist after artist, album after album, of what he and the group had spinning leading up to and during the recording sessions — all of it pointing to a broad palette of musical tastes that could mold the band's sound in any which direction. Everything from Buckingham Nicks and Todd Rundgren to Lewis — a recently rediscovered '80s songwriter who mysteriously drifted into deep obscurity — and Jai Paul.
"[Jai Paul] was pretty big. We were jamming that one a lot because some of our stuff started out kind of beat/synth-heavy, and John Agnello kind of tamed it down to be a little more classic."
With a close listen, a refined ear can hear that slight Jai Paul influence in the atmospheric waves of "Denise, Don't Wanna See You Cry." It just took Pelant naming him for it to click into place. Same goes for "Carl Sagan" and that slight gleam of Todd Rundgren. The influences are there, as they've always been with Night Moves' music, but the sound remains unique in its own right without the slightest trace of imitation, and that quality carries over into their live performances, which make for an intimate show whether they're in the crammed confines of the 7th St. Entry or up on the big stage next door. While the two lead singles offer up slight variations to the band's rustic/cosmic balance from Colored Emotions, Pelant's vocal delivery, which can willfully leap from wispy to roaring, and Alfano's slick bassline arpeggios are still very much present.
One thing that will be different about the group's presence as a live band when they kick off their national tour at First Avenue's Mainroom on April 14 will be the absence of multi-instrumentalist Mark Ritsema, who has since taken off to front his own dream-pop project, Suzie.
"He wanted to do his own thing and that was clear," Pelant said. "[Suzie] is like his thing, that's his baby, but we're still cool."
Fans will surely still recognize the human metronome Jared Isabella backing the band on skins, though. When I comment that Isabella's clean style of drumming never ceases to impress me in its pointedness, Pelant laughs in agreement.
"Jared is like a human drum machine. He can play to clips really well and play the beats that I make. Good guy."
With the release of the album just weeks away, Pelant expresses relief and excitement that the years of work the band has put into this effort is finally coming together.
Pennied Days will surely stand as a strong notch for an increasingly impressive Minnesota music scene, marking Night Moves' second release with one of the most reputable record companies in the world — a long way from the group's initial recording of Colored Emotions in a small, local studio over on 46th and Nicollet.
"Every song is different, but still has the same production value," Pelant says of the album. "I feel good about it. The label digs it and I can't wait to get it out there. We've only ever done a headlining national tour once before, but here's the next one, so I'm fucking psyched on that."
*****
Night Moves' newest album Pennied Days will be released on Friday, March 25 by Domino Records. The band will celebrate with an album release show and U.S. tour launch at First Avenue on April 14 at 7 pm with special guests Gramma's Boyfriend and Carroll. Tickets to the 18+ show are $12 in advance and $15 at the door and can be purchased on First Avenue's site.