We Will Rock You: Why I Live In The 70s
by Jon Hunt
Folks, do you ever get depressed — like super, super depressed —  when you look at the news?
I will confess: it really has me down. I look for signs of life — a new scientific discovery! New planets found! Great new book / movie / TV series / album! — but man, it all gets, well, Trumped (sorry!) when I follow what's happening with the presidential race and what it could ultimately mean. And it's not just that, believe me! I'm a nerd and I like superhero movies but even if you are too, don't you get bummed out that there aren't any good — like good, non-super-hero — movies anymore? Even as a pop junkie I have to admit: the airwaves aren't much better, and it's a particularly fallow moment right now, just in time to coincide with the Republican clown-car pulling up to the curb. And you add in stuff like beheadings and environmental disaster and whatever else and holy crap. And just the general vibe of selfishness and lack of compassion and people looking out for #1 — Jesus, I don't know how some of you keep your heads above water. Well, I do — some of you aren't paying attention, which is probably smart, but at the same time, I can't do that.
It all just seems so damn awful.
So what do I do to try to cheer myself up? Well — I live in the 1970s.
I can literally pinpoint the last time the world made sense to me — 1981, when Buck Rogers in the 25th Century was cancelled. The 70s, the entire decade, seemed to end just then, at least to my 11-year-old self — that show was the epitome of the disco era, all glittery costumes and total excess and loads and loads of fun. The whole decade looked like that to me. After that, sci-fi shows were just awful — Manimal? Auto-Man? — and everything sort of fell into a weird 80s miasma. V was a great show, but it's typical of the 80s — paranoid, dark, reusing special effects wherever possible. The antithesis of 70s excess. No fun.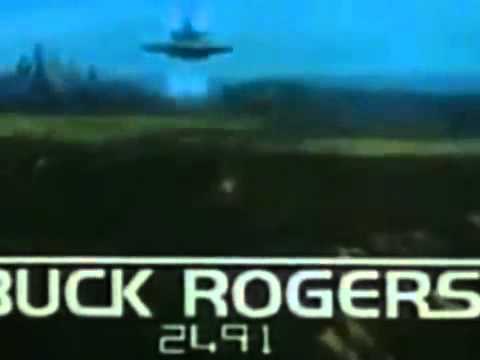 I mean, I was a kid, so that's part of it — that feeling of safety that only comes from not knowing what the hell is going on. But even with the bad stuff that was going on back then — gas lines, hostage crises, the Vietnam War — life back in America was pretty cool.
Think about it a minute. Think how wild things actually got in that decade.
TV? It was all crazy, glittery variety shows (Cher! Mac Davis! Donny and Marie!), great cop shows, killer kids' programming, brilliant genre shows (Space: 1999, Logan's Run, Battlestar Galactica!) and the best comedies ever made (Mary Tyler Moore, Bob Newhart, Taxi, Soap — the list goes on). Carson was on late night with his insane 70s tiki-bar set. There were game shows, and those game shows almost inevitably starred brilliant, witty gay people. There were shows with entirely black casts — multiple ones at the same time! — and while stereotypes were still sadly present on all of 'em, some of 'em were also pretty sharp and they existed.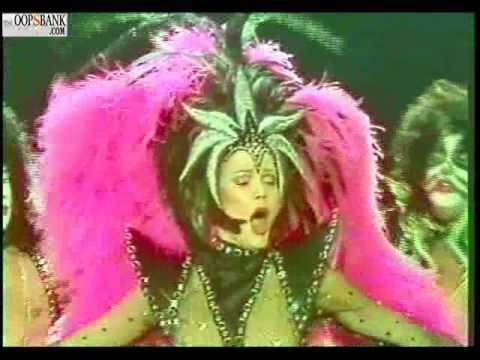 Movies? They were all over the god-damn place! It was pre-the-era of the Blockbuster, and we had great popular movies like the Godfather series and movies about journalists and cops and whatever else. But we also had a viable, awesome grindhouse B-circuit cranking out killer horror films, great cop flicks, exploitation flicks, roller-skating flicks, wild musicals (REALLY wild musicals), women-in-prison movies, movies with black directors and black casts, movies with asian directors and asian casts, some of the best sci-fi ever made (have you guys seen Omega Man with Chuck Heston? You really should).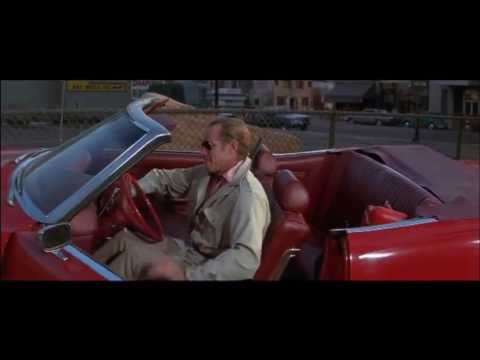 Music? I shouldn't even have to point out to you that it was an era of almost insane diversity, even more so than in the 60s (which gets all the props). We had hard rock, soft rock, bubblegum rock, funk, disco, soul, easy listening, country all existing together on the radio. It was okay to put out an album where one side was one song. It was equally okay to put out an album that was anti-that and had 30 songs that were a minute long. There was a place for all of that, for everything. It was weirdly egalitarian, crazily diverse in a way that music hasn't been since. And it was all on the radio for you to suck down, AM and FM.
And people react with great revulsion when I talk about the fashion and design aesthetic back then, but that's because we've gone so, so tragically far the other direction. Everything was a riot of colors! It was okay to wear plaid pants and bright colored turtlenecks and pants that were three-feet wide at the bottom. I remember when our house had mirrored wallpaper installed — that was awesome. It literally seemed like we were moving into the future. Clothes were badass (remember Banacek on TV? Man, wasn't he cool?). Design was rad. It was like: let's throw everything we can at the wall and see what sticks. A nationwide experiment in brightness. Amazing.
I realize it wasn't all good — I was a white (well, brown) kid living in Middle America, I know I grew up in a pretty cozy environment compared to a lotta people so my experience is totally colored by privilege. That said: I do know there's something we've lost along the way. I think that thing is compassion. Pure, idealistic, altruistic compassion. I feel like it was in abundance in that decade. Even though it was the "me" decade (HA! OH MAN, GUYS, GUESS WHAT'S COMING??) I feel like the stuff we were taught was so, so much more open-minded and compassionate than what goes down these days. Embrace differences! Free to be you and me! Everybody's OK! Let's help out the people who need help! He ain't heavy, he's my brother! It's good to be Gallant, not good to be Goofus! Dunno. Again, I was a kid, so I'm sure what I got was a filtered version of what actually went on, but it sure felt like that, and having talked to my peers, I know they thought so too.
So — yeah. I'm not kidding when I say I live in the 70s. My house looks like this:
I listen to plenty of modern music — plenty! — but the stuff I gravitate towards has at least aspects of the 70s within it. I watch plenty of modern TV, but if I'm being honest, that has a certain 70s bent, too (if you can't see the 70s in stuff like The Flash, you're not looking close enough). I dress in vintage clothes. My desk at work looks like this:
I've basically constructed a Womb of 70s Stuff around myself at all times. I find this enormously, oddly comforting. I'm sure this is true of other people who live in other decades, like this guy:
They're doing it because, in some way, it makes them feel safer, more secure, more happy in a world that increasingly makes zero sense to them. I have a few friends (or "friends") who think this is ridiculous. I can't even tell you how many times I've heard "don't live in the past, live in the future" from people. No fucking thanks. I honestly don't care how ridiculous it makes me, I can't do it. There's something about thinking about the late 70s, surrounding myself with stuff from that decade, that just makes me feel…good. You could spend a decade analyzing it, but why? It's what I do to hold my head above water, especially in a world that seems like it's gone off the god-damn rails, like this one.
So hi. I'm writing this to you from my version of 1979. Don't mind the shag carpeting — it kinda causes static electricity, but it feels good on your toes, don't it?