Weekend What's What: 2/25-2/28
by Anthony Iverson
EDITOR: ANTHONY IVERSON / CONTRIBUTORS: TODD O'DOWD, JAHNA PÉLOQUIN, ANTHONY ENRIGHT, JON HUNT, BETH HAMMARLUND, ALLISON SHILINSKI, T. A. WARDROPE, RENE MEYER-GRIMBERG, GIGI BERRY, JAKEY EMMERT, MIKE JONES / HEADER IMAGE: CAROLINE ROYCE
If the weather is going to keep teasing us with the taste of spring, we're glad it keeps happening on the weekends, because breweries (and distilleries) are starting to catch on and are slowly starting to reemerge with events that will soon enough transition to patios and block parties. Additionally, this weekend also features a slew of theatre showings, gallery exhibits and a Twin Cities tribute to the Starman himself.
xo-l'étoile
THURSDAY, FEBRUARY 25
G.U.T. Feeling Vol. 4: Radionics

The Bakken Museum
3537 Zenith Ave S
Minneapolis
6:30-8:30 pm / $8-$14, Door $15
The Bakken Museum and Coffee House Press present G.U.T. Feeling Vol 4: Radionics this Thursday.  For the night, the local, electricity-focused museum will turn its lens to the whimsical science of radionics.  If you aren't familiar, radionics is generally considered to belong to pseudoscience and claims that disease can be diagnosed and treated with energy resembling radio waves.  Silly, huh?  Enjoy an entertaining presentation including a slideshow, songwriting, and storytelling by Eric William Carroll as he recounts his studies of radionics over the past year.  Ticket prices include light snacks and a complimentary beverage, with a cash bar available as well. -Allison Shilinski
Click HERE for Tickets and More Information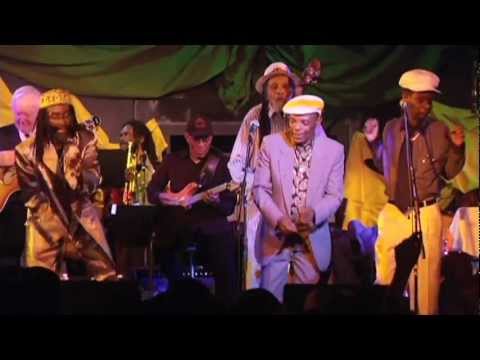 THURSDAY, FEBRUARY 25
Legends of Ska
@ The Parkway Theatre
4814 Chicago Ave S
Minneapolis
7 pm Screening / $8
Beginning as a series of concerts in Toronto in 2002, Legends of Ska is a documentary about the music and culture of Jamaica just prior and at the beginning of the island's independence. Created and directed by South Minneapolitan Brad Klein, a.k.a. DJ General Moses, the film includes footage, appearances, and interviews with ska stars including Prince Buster, Patsy Todd, Derrick Morgan, Stranger Cole, King Stitt, Owen Gray, Alton Ellis, Justin Hinds, Roy Wilson, Doreen Shaffer, Lord Creator, Derrick Harroitt, Pluggy Satchmo, Lord Tanamo, and The All-Star Skatalites Orchestra. Come watch this tribute to one of the most influential and pervasive musical styles. There will also be a Q&A session with the director. -Mike Jones
Click HERE for the Facebook event page
THURSDAY, FEBRUARY 25
North Coast Nosh
@ Solar Arts
711 15th Ave NE
Minneapolis
7-9:30 pm / +21 / $30
Locavore extravaganza North Coast Nosh continues for the 14th year this Thursday with an ever expanding parade of amazing local producers and artisans. More than 30 local purveyors including cheesemakers, brewers, chocolatiers, BBQ chefs, and more will be on hand to sample their wares and discuss their process. Connect with like-minded foodies at this Heavy Table and Wedge Co-Op sponsored event while sampling foods both sweet and savory along with local beers and spirits. If you want a more intimate experience spring for the $58 Pre-Nosh ticket to experience four small-group presentations and sample sessions from 5:30 – 7:00 p.m. along with admission to the main event. -Anthony Enright
Click HERE for more information
THURSDAY, FEBRUARY 25
Minnesota Orchestra presents "Symphony and Suds"
@ Boom Island Brewing Company
2400 Washington Ave N #300
Minneapolis
7 pm / Free
A foursome of string musicians from the Minnesota Orchestra will be entertaining guests and mingling at Boom Island Brewing Company this weekend. The Symphony and Suds events are ideal for those who would like a little classical music with their brews and a perfect chance to meet some of the Orchestra's most talented payers in a casual setting. Boom Island will have half a dozen of their tasty beers on tap and music by Mozart and Hayden will be played. The event isn't ticketed so get there early to ensure your spot. -Anthony Enright
Click HERE for More Information
THURSDAY, FEBRUARY 25 –SATURDAY, FEBRUARY 27
Basic Instinct 1:1
@ The White Page Gallery
3400 Cedar Ave
Minneapolis
8 pm / $15-20 cash only
Two years after performing the iconic bushy leg-crossing snippet from Basic Instinct 1:1 at another event, the idea was revived to play out whole movie without the male characters. Going after what they call a 1990's-LA-coke-lesbo-dram – fast, spicy, hot, and problematic in its politics – the film offers plenty of fodder. In the performance, they choreograph the body shots and they deconstruct how the body is being represented in the film. The collaborators coalesce all their attitudes and reactions into an exact enactment of the movie — sans hommes. Performing in a gallery was a specific choice, which makes it less "theatery," more performance art. Solid cast directed by Samantha Johns and Shelby Richardson. Other performers include Emily Gastineau, Shelby Richardson,Genevieve Muench, Lisa Channer, Simone Alphen, McKenna Kelly-Eiding, Kristy Clemons. "When those girls mate, it's for life" (said a man in the film). Clothing may be scant but everything else will be fully developed. I hope they wear that iconic red/brown lipstick; it was the color of '92. -Rene Meyer-Grimberg
Click HERE for more information.
THURSDAY, FEBRUARY 25
(additional performances through March 20)
Everyman
Produced by Open Window Theatre
@ The Metropolis Minneapolis Building
1313 Chestnut Ave Suite #102
Minneapolis
Thursday-Saturday 7:45 pm, Sunday 1:30 pm / $16-30
"Here begins a treatise how the high Father of Heaven sends Death to summon every creature to come and give account of their lives in this world, and is in the manner of a moral play." So starts the classical morality play Everyman once performed by itinerant theater troupes across Europe. Set in a contemporary world, the characters are allegorical to a fault, their dealings accompanied by live music, and the performers will cleverly play multiple roles in this updated journey to the end of a pilgrimage. Whatever cathartic realizations, likely with a religious slant, (as per the mission of the theater company), there is something to be comprehended at the end. The universality of this particular piece and the physical theater staging should make this production worth your while. -Rene Meyer-Grimberg
Click HERE for more information.
THURSDAY, FEBRUARY 25 – SATURDAY, FEBRUARY 27
(Closing Weekend!)
Girl Theatre presents Into the Red
@ Bryant Lake Bowl
810 West Lake St
Minneapolis
Thursday – Saturday at 7 pm / $8-20
What happens when two young women, Scarlett Thompson and Alexandra Hatch, in their senior year of high school (at SPCPA) with a lot of local theater making experience at places like Youth Performance Company, the Children's Theater  (and much more) ask themselves what kind of theater they want to make themselves? Into the Red is the result — a devised theater piece about their experiences being women. On the cusp of independence and moving away from their families, they processed a lifetime of being  women with their ensemble and confronted societal clichés and pressures molding them into a creative piece of physical theater. Together they conversed, wrote and improvised to create this piece and now get to lay it out there for an audience. The looking glass opens onto a rich new world of their own making. -Rene Meyer-Grimberg
Click HERE for tickets and more information
THURSDAY, FEBRUARY 25 – SUNDAY, FEBRUARY 28
A Chorus Line
@ Ordway Center for the Performing Arts
345 Washington St
St. Paul
Tuesdays – Saturdays at 7:30 pm, Sundays at 2 pm / $34-96
What else is there to say about A Chorus Line; the Tony and Pulitzer Prize-winning musical about a bunch of dancers trying to break in the business? Okay, that part is wrong. As conceived by original director and choreographer Michael Bennett (and verified in the must-read book On The Line: The Creation of A Chorus Line), the musical is not about people breaking into the business of show, but of veteran dancers who are sharing their various trials and triumphs of being in – and staying in – the business (so much so that Bennett and his fellow co-creators – librettists Nicholas Dante and James Kirkwood, lyricist Edward Kleban, and composer Marvin Hamlisch – based their show on the stories of the dancers they knew; many of whom were in the original cast). It's this emotional honesty in the script and score (and Bennett and co-choreographer Bob Avian's thrilling original staging) that has made the show one of the all time greats. For the Ordway's production co-directors and choreographers Kerry Casserly and James A. Rocco have assembled a thrilling cast of twenty-six to bring this beloved musical to life. Do yourself a favor and go! -Todd O'Dowd
Click HERE for Tickets and More Information
THURSDAY, FEBRUARY 25 – SATURDAY, FEBRUARY 27
(Closing Weekend!)

Walking Shadow Theatre Company presents The Aliens 
@ Red Eye Theater
15 W 14th Street
Minneapolis
Thursday – Saturday at 7:30 pm, Sunday at 3 pm / $10-26
So carefully paced is Pulitzer Prize-winning playwright Annie Baker's third produced piece that New York Times reviewerIsherwood called it "Chekovian" in the gravity of the silences. The story reveals the secret life of the coffee shop dudes, showing what might happen behind a coffee shop when two chillin' slackers encounter the young employee who is futilely charged with getting them to leave. Guitars, math, Bukowski and 'shrooms gather in this space and if it is truly like Chekov, there will be subtle plot kickers that will linger in your mind long after the show is over. Baker talks in interviews about trying to write the new and still have some resonance of the old, so Isherwood's comments must have pleased her.  Aliens won an Obie in 2010, but her most recent Flick won the Pulitzer in 2014, so catch this piece here while you can. Hats off to Walking Shadow for bringing her work to us. -Rene Meyer-Grimberg
Click HERE for Tickets and more information
THURSDAY, FEBRUARY 25 – FRIDAY, FEBRUARY 26
(Closing Weekend!)
Savage Umbrella presents June
@ The Southern Theater
1420 Washington Ave S
Minneapolis
7:30 pm Friday & Saturday, 2 pm Saturday & Sunday / $5-24 (Monday Feb. 15 pay what you can)
Devising a theater piece takes time and Savage Umbrella's latest piece started its life in 2014 (see a video) when it was presented as a workshop piece. Set in pre-1969, the performers worked with ideas, viewpoints, a lot of historical research, (touched on in a blog post) as well as writing exercises to come to a workshop version of the play. Now,June has been further developed for this full-length production. The story explores the struggles of "gay" women in this era to break free of societal pressures to save face and be who they are. Experiencing how they use music, movement, and text to address all the messiness of the era should make for an intensely satisfying production. -Rene Meyer-Grimberg
Click HERE for tickets and more information
THURSDAY, FEBRUARY 25 – SUNDAY, FEBRUARY 28
(Additional Performances through March 27)
The Two Gentlemen of Verona
@ Jungle Theater
2951 Lyndale Ave S
Minneapolis
Tuesday – Thursday at 7:30 pm , Friday – Saturday at 8 pm, Sundays at 2 pm & 7:30 pm / $25-$48
It's one of the true ironies of the season that both of the new artistic directors for the Guthrie and the Jungle have decided to make their house debuts with Shakespeare. And it's an even bigger coincidence that both directors are remounting productions that had their roots at the Oregon Shakespeare Festival. In the Jungle's case, new artistic director Sarah Rasmussen is kicking off her artistic tenure with her eagerly-awaited production of The Two Gentlemen of Verona, the Bard's early comedy about best friends fighting over a girl (and the girl back home that one of them left behind). Rasmussen's concept for the show is a twist on Elizabethan theatrical conventions; including seating on stage in an echo of the Globe Theatre, and swapping the tradition of an all male cast by having an all female cast in all the roles (and what a cast it is! – featuring such powerhouses as Shá Cage, Maggie Chestovich, Christiana Clark, George Keller, Barbara Kingsley, Lenne Klingaman, Wendy Lehr, and Mo Perry). Don't sleep on this! Go! -Todd O'Dowd
Click HERE for Tickets and More Information
THURSDAY, FEBRUARY 25 – SUNDAY, FEBRUARY 28
(Additional Performances through March 13)
Theater Latté Da and Hennepin Theatre Trust present Gypsy
@ Pantages Theatre
710 Hennepin Ave
Minneapolis
Thursday at 7:30 pm, Fridays and Saturdays at 8 pm, Saturday Matinees at 2 pm, Sunday Matinees at 1 pm / $31.50-56.50
If you had to pick only one musical as the "greatest American musical," it would be hard to accept any answer other than Gypsy. With a murderer's row of some of the greatest creators ever assembled (from Arthur Laurents' book, to the score by Jule Styne and Stephen Sondheim, to the original direction and choreography by Jerome Robbins), this musical based on the memoirs of burlesque icon Gypsy Rose Lee is one of the most subversive ever created. Because while the title is Gypsy, the star of the show is Rose, Ms. Lee's domineering mother; a role that is considered to be one of the greatest roles ever created in all of American musical theatre history, and has been a triumph in the careers of Ethel Merman, Angela Lansbury, Tyne Daly, Bernadette Peters, and Patti LuPone (and that's not counting the film versions with Rosalind Russell or Bette Midler, or the people who've played the role in regional productions like Betty Buckley, or even Imelda Staunton who recently triumphed in last year's London revival). So it makes sense that Theatre Latté Da and Hennepin Theatre Trust would eventually get to Gypsy as part of its "Broadway Reimagined" series. For this production, director Peter Rothstein has pulled off a coup by getting the real-life mother and daughter pair of Michelle Barber and Cat Brindisi in the lead role and the title role respectively. "Curtain up! Light the lights!" as Rose sings because this is going to be a spectacular show! -Todd O'Dowd
Click HERE for Tickets and More Information
THURSDAY, FEBRUARY 25
Twin Cities Tribute To Bowie
@ Bedlam Lowertown
213 4th St E
St. Paul
8 pm / 21+ / $8
There's been no shortage of tributes to Mr. Bowie lately, which, believe me, is just fine — the longer we drag out this mourning period, the later I get to deal with the fact that there's no more David Bowie on the earth. And that sucks. Tonight's deal is pretty rad, featuring some of my favorite musicians (Al Church, Jeremy Ylvisaker, Nick Costa among 'em, but also Hot Date, TABAH, Crash Bandits, wyatt Overman and more). There's also a costume contest, visual art displays and a dance party by DJ SLT. The gist: pretty much a cool night of Bowie music, and why wouldn't you go? -Jon Hunt
Visit the Facebook invite for more information.
THURSDAY, FEBRUARY 25
Flip Phone presents PokéBall: Gotta Catch 'Em All
@ Honey
205 E Hennepin Ave
Minneapolis
9:30 pm / 21+ / $5
Pokémon's turning 20, which means we are all officially old. Fortunately, Flip Phone is around to help us dance that realization away. This Thursday, our favorite dance party celebrates with their first ever PokéBall. From 9:30 to 10:30 there will be open Pokémon battles. Costumes are encouraged, with a contest at 11:30. If neither cards nor costumes are your forte, rest assured that Flip Phone will be doing what it does best: blasting Britney and Beyoncé to crowd that dance floor with like-minded booty-shaking individuals. Pikachu! -Beth Hammarlund
Click HERE for the Facebook event
FRIDAY, FEBRUARY 26
(Exhibit runs February 27 – October 9)
Ordinary Pictures Preview Party
Walker Art Center
1750 Hennepin Ave
Minneapolis
9 pm-12 am / $30, $20 Member
New Walker Art Center exhibit, Ordinary Pictures, will explore practices of conceptual-picture based stock photography and industrial image production from the 1960s to date.  Showing a selection of artists that create work offering commentary and critique on an overlooked aspect, and a huge money maker, within our visual environment, Ordinary Pictures promises an enlightening look at the increasingly commercialized and visually commodified world we live in. This Friday, check out the new exhibit at the Walker's late night preview party. Interact with the ideas behind the images as you re-imagine your favorite stock photography, listen to DJ mash-ups, and enjoy bites and beverages. -Allison Shilinski
Click HERE for More Information
FRIDAY, FEBRUARY 26 – SUNDAY, FEBRUARY 28
SHAPESHIFT: "Grey Skies Blue"
@ Cowles Center
528 Hennepin Ave
Minneapolis
Friday & Saturday: 7:30 pm, Sunday: 2 pm / All Ages / $28
SHAPESHIFT returns to the Cowles Center this weekend with their newest production, "Grey Skies Blue." This collective of hip hop and contemporary dancers user their medium to explore topics that are more relevant now than ever, such as discrimination, chemical dependency and relationships. While the topics and the art form may be modern,  the result is dance at its most traditional: expressing emotion through movement. SHAPESHIFT is a diverse corp of dancers with a diverse selection of stories to tell. Their performances inspire and evoke, and even if you're not a typical dance nut, SHAPESHIFT will pull at your heartstrings in an authentic earnest way. -Beth Hammarlund
Click HERE for the Cowles Center site
FRIDAY, FEBRUARY 26 & SATURDAY, FEBRUARY 27
(additional performances through March 5)
Die Weisse Rose
@ Boneshaker Books
2002 23rd Ave S
Minneapolis
7:45 pm / $10-15
In 1942 a group of students and a professor in Munich chose to write anti-Hitler pamphlets calling themselves Die Weisse Rose. The one page manifestos, erudite and provocative, were meant to appeal to the educated classes – they should know better than to continue supporting a lost cause. They placed the pages in phone books, mailed them to universities and placed them in campus buildings across the country. Even the Allied forces airdropped millions of them after the members of the White Rose group were caught. On February 22, 1943 the Scholl siblings were beheaded and a number of other participants were beheaded in later months. The pamphlets, the characters, and the story make for powerful material to create a moving treatise for today. Devised by a troupe of passionate players who remind us to remain vigilant and find ways to protest smartly. -Rene Meyer-Grimberg
FRIDAY, FEBRUARY 26 – SUNDAY, FEBRUARY 28
The Elusive Jeanne Moreau: The Bride Wore Black
@ Trylon Microcinema
3258 Minnehaha Ave S
Minneapolis
Friday and Saturday at 7 pm and 9 pm, Sunday at 5 pm and 7 pm / $8
Few artists are as strongly identified with an artistic movement as Jeanne Moreau is to the French New Wave films of the '50s and '60s. An acclaimed actress of the French theatre, Moreau would go on to be the reigning leading lady of La Nouvelle Vague and the muse for such directors as Louis Malle, François Truffaut, Roger Vadim, Jean-Luc Godard, and more; all drawn in by her radiant beauty and her captivatingly inscrutable on-screen presence that made her accessible and enigmatic at the same time. As the finale of the Trylon's month-long retrospective of Ms. Moreau's films, they will be screening Truffaut's bleak revenge fantasy The Bride Wore Black (La Mariée était en noir). Based on a novel by Cornell Woolrich (whose novels became the basis for so many film noirs), the story finds Mme. Moreau seeking revenge on the five men who killed her husband on her wedding day. By turns harrowing and hilarious (and serving as the unofficial precursor to Kill Bill), this film is a perfect encapsulation of Moreau's gifts of transparent charm and inscrutable motives living side by side. -Todd O'Dowd
Click HERE for Tickets and More Information
FRIDAY, FEBRUARY 26
Fort Wilson Riot w/ Al Church, Strange Relations, DJ Dos Besos
@ Triple Rock Social Club
629 Cedar Ave S
Minneapolis
10 pm / 18+ / $5 advance, $10 door
Fort Wilson Riot have released a one-minute sneak peak video to advertise this show. The music itself is densely layered and somehow feels louder than other music of theirs. The sound is located somewhere in the neighborhood of Sigur Ros and My Bloody Valentine, but Fort Wilson Riot is always in their own space so don't expect the snippet to be the whole cloth of the new material. Al Church has a big electro sound that will pair well with the synthy bites of FWR. Strange Relations are a bit trippier, staying closer to the '90s guitar psychedelia than anything before or after. In other words more guitar, less keyboards. DJ wonder duo DJ Dos Besos will keep things twirling in-between sets. -T.A. Wardrope
Click HERE for the Facebook invite.

FRIDAY, FEBRUARY 26
The Sleepover
@ The Saloon
830 Hennepin Ave
Minneapolis
10 pm / 21+
Put on your best pajamas/bathrobes/sexy underwear (well, if you're featured go-go boy Seth Fornea, anyway). This eclectic event will offer hairstyling services of Moses Jones, make-up and nail services by the ubiquitious drag queen B. Louise, and an arcade hosted by Harrie Bradshaw (the games will be FREE, courtesy of Summit Entertainment — no tokens necessary). If that isn't enough, scantily clad dancers, blaring '80s and '90s hits and the excuse to wear your pajamas in public should certainly be enough. "I wanted to do something that was the complete opposite of The Tank," promoter and photographer Ryan Coit tells us, referencing the kink-themed event that The Saloon hosts once a month. We have a hunch his mission will be accomplished. Don't be the loser who falls asleep first! -Jakey Emmert
Click HERE for the Facebook event page
FRIDAY, FEBRUARY 26
Hipshaker w/ Special Guest Breakbeat Lou
@ Kitty Cat Klub
315 14th Ave SE
Minneapolis
9 pm / 21+ / $5
So besides Hipshaker already ruling — their array of DJs spin the best selection of deep soul 45s in town, probably (it's between them and Hot Pants, and it'd be a bloody knock down if they ever fought it out!) — tonight features Louis "Breakbeat Lou" Flores. This is the dude behind the "Ultimate Breaks and Beats" vinyl compilations — 25 albums' worth of songs with drum breaks that were subsequently sampled by literally every single hip hop artist in the history of ever. Without Breakbeat Lou, there's no hip-hop, at least nothing past about 1986 — his breaks are on everything, everywhere. He's the ultimate crate-digger, and he's actually here tonight, spinning. That's huge, folks. He's a legend. -Jon Hunt
Click HERE for the Facebook event page
SATURDAY, FEBRUARY 27
Noresman Distillery Cocktail Room Grand Opening
@ Norseman Distillery
451 Taft St NE, Unit 19
Minneapolis
5 pm -Midnight / Free
For a while it seemed like a new brewery tasting room was opening every other weekend, now it's distilleries' turn in the spotlight. This weekend, established local spirits maker Norseman Distillery introduces their spiffy new cocktail room with a Grand Opening party this Saturday. Come sample custom cocktails made by the Norseman team made with their Gin, Vodka, Rum and Rye and check out their stylish new digs. – Anthony Enright
Click HERE for more on Noresman Distillery
SATURDAY, FEBRUARY 27
Cam Zebrun: Singular Nature
@ Kolman & Pryor Gallery
Northrup King Building, Studio 395
1500 Jackson St NE
Minneapolis
7-10 pm / All Ages / Free
Cam Zebrun has been painting, sculpting and taking photographs for decades, but his new show at Kolman & Pryor marks the first time that he's ever presented a show composed solely of his kayak sculptures. The artist has been creating these celebrations of the natural world for 15 years, and it's high time that they got their time in the sun. Kayaks themselves are quiet and solitary devices, and as they skim across the water, they allow their paddlers to connect with the natural world in truly unique way. What better instrument could be used to capture the abstract wonder of nature? -Beth Hammarlund
Click HERE for the Kolman & Pryor site
SATURDAY, FEBRUARY 27
I AM Kindness Gallery Show
@ Le Méridien Chambers
901 Hennepin Ave
Minneapolis
6 pm / Free
Have you ever looked in your wallet as you grab some cash and thought, "Man, I wish I could pay for this by doing something nice instead."  Maybe not, but we think it sounds like an absolutely fantastic alternative.  Twin Cities out-of-the-box thinker meets producer extraordinaire, Sarah Edwards, brings us another delightful event this Saturday in the form of the I AM Kindness gallery show.  If you aren't familiar with the I AM Kindness group in the Twin Cities, they pretty much literally pepper joy throughout the city.  I AM Mpls celebrates local talent and good people while I AM Rescued helps out local animal rescues in the community, and new events are always in the works.  Back to that out-of-the-box part, Sarah Edwards and I AM Kindness have put together an art show featuring big local talent where your wallet is useless.  You can't buy the art, you can't buy the beer, and the only tender accepted comes in the form of doing nice things.  Each piece of artwork can be bid on and the selected individual will only receive the work when an associated act of kindness (playing with shelter animals, visiting a nursing home, etc) is completed.  While this is a totally free, complimentary valet, open bar, coffee available, after-party included event, don't forget to tip your bartenders and baristas.  And in the end, whether you end up with a piece of original art or not, this gallery show might leave you feeling good enough to go out of your way to do something kind without it. -Allison Shilinski
Click HERE for the Facebook event page
SATURDAY, FEBRUARY 27
A Prairie Home Companion
@ Fitzgerald Theater
10 E Exchange St
St. Paul
5pm / Sold Out
The end of an era is nigh. This Saturday will be the last edition of A Prairie Home Companion with its creator and original host Garrison Keillor at its long-time home base The Fitzgerald Theater before Chris Thile takes over permanently as host in October. It should be noted that this is not Keillor's final show; that will be in September at Town Hall in New York City. Nor is this his last local show; that will be at the State Theater in Minneapolis on May 21. But you can't help but feel nostalgic as Keillor takes to the stage he's called home one last time with the Royal Academy of Radio Actors and Rich Dworsky and the house band. Keilor certainly must be feeling nostalgic as he's invited as revered blues guitarist and singer Taj Mahal, string players Peter Ostroushko and Dean Magraw, and local opera tenor Vern Sutton as the musical guests (Mr. Sutton was the first musical guest when the show debuted in 1974). And while the show is sold out, it will be streamed live at PrairieHome.org for those want to hear "the old piano from down the avenue" one last time. Well, before we hear Mr. Thile and his mandolin… -Todd O'Dowd
Click HERE for More Information
SATURDAY, FEBRUARY 27
GRRRL Scout Presents: Glitter Glam
@ The Cabooze
917 Cedar Ave
Minneapolis
9:30 pm / 21+ / $10
As a famous drag queen said (or was it Christina Aguilera?), let's get glam. GRRRL Scout is putting on this shindig, which hosts San Francisco-based band queer synth pop duo GAYmous. Stylists from the salon The Fox Den will be providing service at the "glamification station," and there will be complimentary cotton candy! Smitten Kitten and Taco Cat are co-sponsors, so this glamorous event will definitely have something for everyone. Those wishing to get glammed up are recommended to attend early. -Jakey Emmert
Click HERE for the Facebook event page
SUNDAY, FEBRUARY 28
Arctic Market
@ Lakes & Legends Brewing Company
1368 Lasalle Ave
Minneapolis
Noon-6 pm / Free
Check out this weekend's Arctic Market as presented by Minneapolis Craft Market. Take the opportunity to kill two birds with one stone as you shop right before Valentine's Day and/or drink your feelings about the upcoming holiday at the brand new Lakes & Legends Brewing Company on Lasalle Avenue in Minneapolis. The 3,500 square foot taproom will be filled with work by local and emerging artists and designers to include 3 Jäg design, Amanda Dobbratz Ceramics, Vikse, Larissa Loden, and so many more. From noon to 6 pm on Sunday, enjoy farm-to-table style beers, shop local creations amongst other local creatives, and top off your weekend right. -Allison Shilinski
Click HERE for the Facebook event page
SUNDAY, FEBRUARY 28
Taste the World in Downtown Longfellow
@ Various Restaurants
27th Ave & Lake St
Minneapolis
5 pm / Free
Take a culinary and artistic tour of the world without buying a plane ticket this weekend in the Longfellow neighborhood. Four restaurants will give you a taste of France, India, Japan and Ethiopia paired with exhibits by local Longfellow artists. Register for prizes, meet a variety of artists and enjoy $5 small plates, specialty drinks and live entertainment throughout the evening. This event is a great way to gain new appreciation for one of Minneapolis most vibrant and diverse neighborhoods. -Anthony Enright
Click HERE for more information
SUNDAY, FEBRUARY 28
Taco Throwdown 2016
@ Eastlake Craft Brewery
920 E Lake St
Minneapolis
Noon / All Ages / $25 to drink, $20 no beer
A taco is a damn fine bit of eating no matter the season, time or place. A taco and a beer just doubles the awesomeness. Imagine three tacos and two beers! Mind blowing, right? Eastlake Craft Brewery has invited three purveyors of fine tacos, Hot Indian, Taco Cat, Manny's Tortas, to vie for Taco of the Town. Voting is decided by the motivated citizens who attend this event and do their democratic duty in the name of taco lovers everywhere. That's a hefty responsibility. Plus there's the added bonus of having to bad taste in your mouth no matter who you vote for. Who wouldn't want that right about now? -T.A. Wardrope
Click HERE for the Facebook event page
SUNDAY, FEBRUARY 28
Nightchain
@ Icehouse
2528 Nicollet Ave
Minneapolis
9 pm / 21 + / Free
If you can list more than 10 genres in your inspirations playlist, you probably don't really belong in this strange niche of up and coming artists. Why pick one or two genres when you can just have them all? Nightchain seems to be driving straight for the tunnel that leads right between these genres. By somehow going backwards they've jumped ahead. Nightchain brings a begrudgingly pop vision that tries to pull the great jams of the '90s within hearing range of the eagar. Imagine if your radio was stuck and playing then your TV screen glows bright blue and offers a freshly recorded collection of hip-hop stars whose pant legs far exceed the acceptable length of the 20th century. Something to think about if you are there for the All Ages entertainment. -T.A. Wardrope