We Will Rock You, R.I.P. Paul Kantner Bonus Edition
by Jon Hunt
When I heard the news last night that Jefferson Airplane/Starship frontman Paul Kantner had passed, I had to steel myself: I knew my Facebook feed would contain references to, basically, "White Rabbit" and "We Built This City." This is what the god-damn Jefferson Starship brand had become — one "oldie" hit and one shitty 80s hit that Paul Kantner didn't even fucking play on. I blame lots of things: corporate fucking radio overplaying the living shit out of that one song (to the detriment even of "Somebody To Love," their other deathless classic! Like, why would you do that?) and, well, Mickey Thomas and Grace Slick, for hanging onto the Starship name in the 80s long after they should have.
And this sucks. Because if there's one band that deserves more consideration — well, two! — it's Jefferson Airplane and, yes, the 70s version, Jefferson Starship. At their best — which they were almost all the way through their career in the 60s — the Airplane were revolutionaries, rock and roll pioneers on the very edge of the form, playing a brand of politically savvy psychedelic music for absolute true believers, armed with a killer 3-part harmony blend, tons of literary references, a stinging guitar tone and the willingness to piss the living fuck out of people to make a point. And even at their worst, at the tail end of the 70s as Mickey Thomas turned Jefferson Starship into a hit machine, they were still a killer rock and roll band, whipping out some stuff that was cooler than you probably remember.
And through it all, through the 80s and 90s and into the 00s and beyond, Kantner never lost his revolutionary spirit. He was always the Angry Lefty Guitar-Wielding Warrior, out there slinging his sci-fi lyrics and weird-ass song structures for whatever was left of his crowd. I saw Jefferson Starship in the early 90s, when it was Kantner, Jack Cassidy, Papa John Creach, Signe Toly Anderson (the Airplane's original pre-Slick vocalist) and Tubes drummer Prairie Prince. It was at First Avenue, of all places, and I remember the disdain the Ave employees and some of my friends gave me even then for going to see 'em. But the setlist was almost entirely Airplane-related, and they were great — like monumentally good. It's one of those shows I couldn't believe I was seeing, and couldn't believe hundreds of other people weren't seeing — it was sparsely attended, I remember, and even then that stuck in my craw.
Listen, folks: fuck Starship, okay? Micky Thomas is still touring his hacks around the country under that name, but please trust me: Paul Kantner was one of rock's genuine originals; a weird, wild guy who played music that you probably will love if you give it a chance. To that end, I'm gonna give you ten killer Paul Kantner tunes as played by Jeffersons Airplane and Starship — Paul deserves a legacy, and with a catalog this rich and deep he's damn well gonna have one. Capiche?
1. "Come Up The Years," from Jefferson Airplane Takes Off. This gorgeous co-write with Marty Balin is a damn haunting piece of folk rock from the nascent pre-Slick Airplane. You get a sense of the Airplane instrumental interplay on this sucker, especially Jack Cassidy's marvelous bass playing, and a sense of Kantner's lyrical prowess as well.
2. "DCBA – 25," from Surrealistic Pillow. For a lotta people, Surrealistic Pillow is the be-all end-all of the Airplane. And if that's their only enduring legacy, fine — it's a flawless album filled with astonishing songs. This gorgeous Kantner gem is one of my favorites — that chorus melody is just magnificent, and those two-part harmonies destroy me every single time.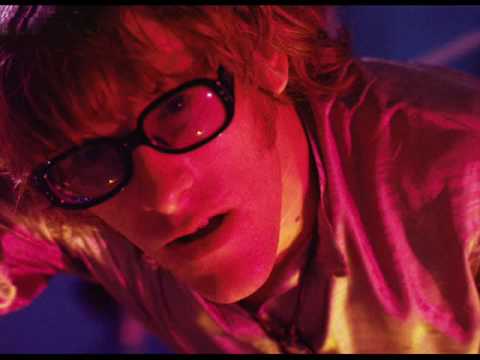 3. "Won't You Try," from After Bathing At Baxters. After the echo-chamber pop hitmaking of Surrealistic Pillow, a lot of casual mid-American fans were baffled by the experimental After Bathing At Baxters. But as an album, it proved that the Airplane had a lot more to say than yr. usual folk rockers — it was filled with strange production touches, bizarre songs with bizarre structures and tons of experimentation. Nevertheless, this little gem is utterly stunning by any measure.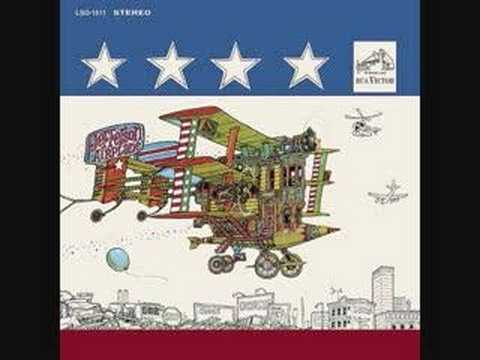 4. "Crown of Creation" from Crown of Creation. I almost can't pick a favorite Airplane record, but on some days it's definitely this one. It's really the band's most stunning, perfect work, filled with challenging, scathing songwriting, slashing guitar work and tons of blistering rock and roll. This song is based on a sci-fi novel I've never read, which is kind of a Kantner M.O.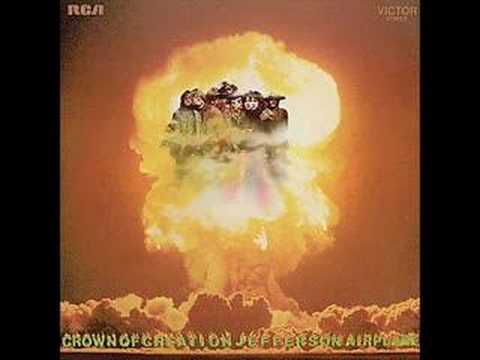 5. "We Can Be Together" from Volunteers. Okay, no, scratch that, Volunteers is my favorite Airplane album. It's the group at their most revolutionary, and this song contains the deathless line "up against the wall, motherfuckers." There really was a moment where it seemed a revolution was imminent, folks. The Airplane wanted to be its soundtrack.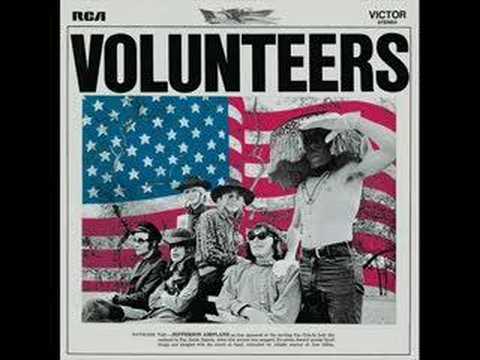 6. "Have You Seen The Stars Tonite," from Blows Against The Empire. If anything, when Jefferson Starship started up, they were more experimental than the Airplane (which was running simultaneously at first). This first album is really a Kantner/Slick solo album, a sci-fi concept filled with oblique lyrics and some absolutely astonishing melodies. It's a gorgeous album, by the way, and you really should listen to the entire damn thing at some point in life.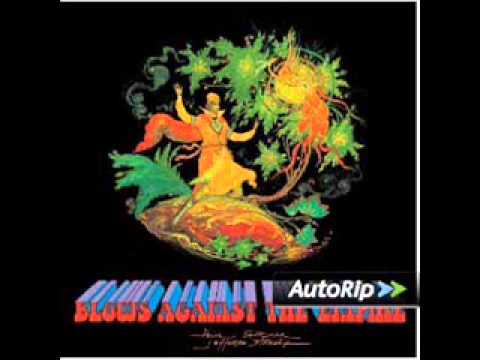 7. "Sunfighter," from Sunfighter. This Kantner/Slick album is really the next J. Starship album, a brutal, gorgeous, weird sci-fi album with some knockout harmonies. I remember rock crusaders the Peters Brothers singling this song out as being about the antichrist — I still can't fucking hear it, but it's sure about, you know, spaceships and San Francisco and stuff. It's awesome.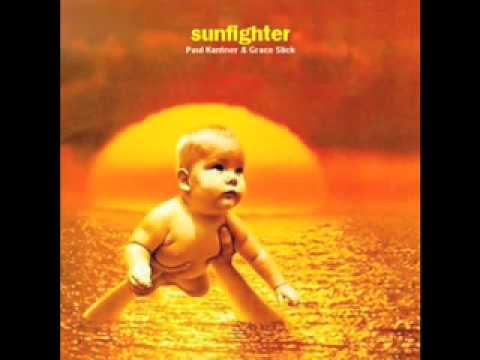 8. "Sketches of China" from Baron Von Tollbooth and the Chrome Nun. This weird album, by Kantner, Slick and ex-Quicksilver member David Frieberg, is a damn interesting one. Really recorded with not a hint of concern for commerciality, it's filled with magnificent melodies, intriguing instrumental interplay and just a hint of 70s slickness peeking through. As always, a Kantner tune provides the gorgeous lynchpin of the entire record.
9. "I Want To See Another World," from Red Octopus. Even when Jefferson Starship started to become a slick 70s hit-machine, Kantner's songs remained brilliant and idiosyncratic. This killer, scathing rocker sat on the same album as Marty Balin's "Miracles," fergodsake — Kantner was always a damn weirdo, and god blessim for it.
10. "Wild Eyes," from Modern Times. True confession: I have a soft spot for late 70s Jefferson Starship. Oh man, even with Mickey Thomas wailing away with his giant stache and more radio hits than you can shake a fist at, they rocked pretty fucking hard in a pretty interesting way. And of course, Kantner was still Kantner, even in the face of all this slickness — "Even telepathic children have to eat their vegetables" is a lyric in this song.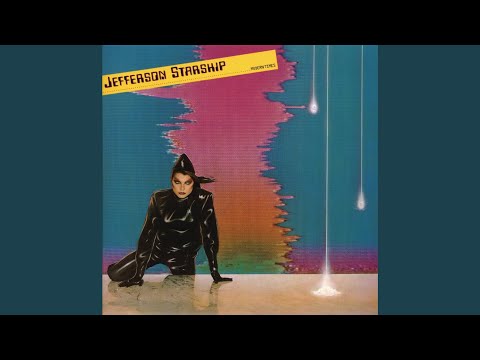 Dammit, I will miss you, Paul Kantner.