Weekend What's What: 1/28-1/31
by Anthony Iverson
EDITOR: ANTHONY IVERSON / CONTRIBUTORS: TODD O'DOWD, JAHNA PÉLOQUIN, ANTHONY ENRIGHT, JON HUNT, BETH HAMMARLUND, ALLISON SHILINSKI, T. A. WARDROPE, RENE MEYER-GRIMBERG, GIGI BERRY, JAKEY EMMERT, MIKE JONES / HEADER IMAGE: CAROLINE ROYCE
This January has been a mild one by hardy Minnesota standards, and as the month draws to a close this weekend there are plenty of opportunities to help you celebrate the start of February and being one step closer to warm weather (*knock on wood*), including the arrival of the crafty Arctic Market, Modern Radio's Sweet Sixteen birthday bash, the return of Babes In Toyland to First Avenue, a surprisingly secret dance party from the artist HOTTEA, and much, much more.
xo-l'étoile
CONTINUING THROUGH MARCH 2016
The Guerrilla Girls Twin Cities Takeover
@ Various Locations Throughout The Twin Cities
Dearest l'étoile readers, we ask that you remain calm when we tell you this news: The Twin Cities, for the next few months, will be under siege! Yes, it's true. The Minneapolis / St. Paul metro will be occupied by that cultural liberation army known as the Guerilla Girls; their latest campaign in their war that has lasted over three decades against small-mindedness. With events scattered all over the area, the conglomerate of anonymous artists, activists, and ass-kickers known only by the names of women artists are armed with their signature gorilla masks and their unbridled wit and honesty to challenge the sexisim and racism in the art world, politics, pop culture, and wherever else patronizing patriarchal attitudes persist. Rather than being a dull, dreary occupation, the Guerrilla Girls will be partnering with arts organizations all over the area for exhibits, billboards, lectures, and other "reeducation events" to win the hearts and minds of our fair cities. Our humble advice in these times is to laugh, think, and join in their holy crusade. -"Levina Teerlinc"
Click HERE for more on the Guerilla Girls Twin Cities Takeover

THURSDAY, JANUARY 28 – SUNDAY, JANUARY 21
(Continues Through February 7)
St. Paul Winter Carnival
@ Rice Park (and a variety of other locations)
109 W 4th St
St. Paul
Various Times and Admissions (Click HERE for the Full Schedule)
As described in 1885 by a reporter from New York, St. Paul is "another Siberia, unfit for human habitation" in wintertime, but we Minnesotans knew there was little truth to that. St. Paul may be located in the frigid North, but it bustles with livelihood all year round – especially in the winter, as the Saint Paul Winter Carnival has set out to prove (and with great success!) since 1885. This year, the tradition continues with a brand new Ice Courtyard, which will be made of 1,000 blocks of ice harvested from Lake Phalen. The children's slide, sound and light show, Viking's chair, traditional ice carvings, Royal Coronation, and legendary ice palace are back for your enjoyment. -Emily Chang
Click HERE for More Information
THURSDAY, JANUARY 28 – SUNDAY, JANUARY 31
Right, Wrong or Bomb! A Dating Musical
@ Illusion Theater
528 Hennepin Ave, 8th Floor
Minneapolis
Thursday-Saturday: 7:30 pm; Sunday 2:30 pm / All Ages / $17, $13 for seniors and students
Before you read this paragraph, hurry up and buy your tickets, because they're selling out fast. All set? Excellent. Right, Wrong or Bomb! is a new musical about the thoroughly modern world of online dating. From the minds of Brittany Shrimpton, Shannon McDonald, and Rosie Sauvageau, this new theatrical production follows the journey of a young single woman as she attempts to embrace the contemporary conventions of romance. With the non-negotiable guidance of her best girlfriends and her mother, will she find love in the age of swipe-left and swipe-right? Early reviews of the production have been extremely positive, so if you don't manage to snag tickets for this weekend, consider bombarding the production's Facebook page with requests for a second run. -Beth Hammarlund
Click HERE for tickets and more information
THURSDAY, JANUARY 28 – SUNDAY, JANUARY 31
(Additional Performances through February 7)
Ten Thousand Things Theater Company presents Dear World
@ Bedlam Lowertown
213 E Fourth St
St Paul
Thursdays – Saturdays at 7:30 pm, Sundays at 4 pm / $30
There are few universal truths in the Twin Cities theatre scene, but we know this much is true: Everyone loves Ten Thousand Things Theater Company. While their mission of bringing theatre to underserved audiences (performing at such venues as prisons, shelters, and more) has earned them admiration, it's the quality of their barebones productions that has earned them acclaim; with artistic director Michelle Hensley (armed with a who's-who of talent) tackling tricky material in a way that breaks all of the rules and creates unforgettable theatrical experiences. For their latest project, guest director Sarah Rasmussen (of the Jungle Theater) and musical director Peter Vitale tackle one of the oddest musicals ever made; Jerry Herman, Jerome Lawrence, and Robert Lee's musical adaptation of The Madwoman of Chaillot. Telling the story of a group of Parisian outcasts banding together to thwart the designs of rapacious businessmen, the show is equally pointed in its satire and sweet in its portrayal of the characters; thanks in no small part to the cast (which includes such powerhouses as Christina Baldwin, Sheena Janson, JuCoby Johnson, Kris Nelson, Janet Paone, Thomasina Petrus, Shawn Vriezen, and Fred Wagner). Due to the intimate nature of their staging, tickets for Ten Thousand Things' shows often go fast, so get moving (and get moved!). -Todd O'Dowd
Click HERE for Tickets and More Information
THURSDAY, JANUARY 28 – SUNDAY, JANUARY 31
(Closing Weekend)
Minnesota Opera presents Rusalka
@ Ordway Center for the Performing Arts
345 Washington St
St. Paul
Saturday at 7:30pm / $25-200
It's unusual for Minnesota Opera to remount productions, which is why it's surprising that this season it has chosen to remount two of its greatest triumphs. On the heels of its acclaimed revival of The Magic Flute, the company is remounting one of its biggest artistic triumphs; its beloved production of Antonín Dvořák's dark, romantic retelling of the Czech folk tale of a water nymph, the prince she falls in love with, and the dire consequences of their actions. (And if this sounds like "The Little Mermaid," you're not that far off; Hans Christian Andersen's original story was inspired by the same Eastern European folk tales.) For their production, Minnesota Opera is reuniting many of the same players that made their original production such a success; including music director Michael Christie, stage director Eric Simonson, and, most importantly, soprano Kelly Kaduce reprising her critically-acclaimed performance of the title role. As of press time, the entire run is almost sold out, so get your tickets A.S.A.P. (or listen in to Classical MPR, who will be streaming the opening night performance live on-air Saturday night).
Click HERE for Tickets and More Information
THURSDAY, JANUARY 28 – SUNDAY, JANUARY 31
(Additional Performances through February 7)
Charles Dickens' Great Expectations
@ Park Square Theatre – Proscenium Stage
Historic Hamm Building
20 W 7th Pl.
St. Paul
Thursdays – Saturdays at 7:30 pm, Sundays at 2 pm / $40-60
Few novels are as universally loved as Great Expectations. Charles Dickens' famously twisted coming of age story has been seen in pretty much every different medium you can imagine. And after the success he had with his 2011 adaptation of Oliver Twist, Park Square Theatre has commissioned revered director Joel Sass to adapt the sprawling story of Pip and his rise to the gentleman's life that he's always wanted. And with an airtight ensemble telling the tale (with Ryan Colbert as Pip and featuring Ansa Akyea, Patrick Bailey, Barbra Berlovitz, Hope Cervantes, Adam Qualls, E. J. Subkoviak, and Cheryl Willis) this promises to be a gripping retelling of a well-known tale. -Todd O'Dowd
Click HERE for Tickets and More Information
FRIDAY, JANUARY 22 – SUNDAY, JANUARY 24
(Additional Performances through February 21)
Pericles
@ Guthrie Theater – Wurtele Thrust Stage
818 S 2nd St
Minneapolis
Tuesdays – Saturdays at 7:30 pm, Sundays at 7 pm, Saturday and Sunday Matinees at 1pm / $29-74
After what has seemed like forever since he has taken control as artistic director, the time has finally come for Joseph Haj's official directorial debut at the Guthrie. And for his debut he's tackling what he has said is one of his favorite plays; Pericles, Shakespeare's twisty tale of the prince of Tyre and his twisted adventures that could easily be summed up like a Hollywood spectacle (Exile! Shipwrecks! Exotic Locales! Prostitution! Death! Romance! Pirates!). After critically acclaimed runs at the Oregon Shakespeare Festival and the Folger Theatre in Washington D.C., Haj's inaugural production for the Flying G comes home to the Twin Cities in one of the most eagerly awaited productions of the year. -Todd O'Dowd
Click HERE for Tickets and More Information
Click HERE for our full review of Pericles
THURSDAY, JANUARY 28 – SATURDAY, JANUARY 30
Out There 2016: Halory Goerger and Antoine Defoort – Germinal
@ Walker Art Center – McGuire Theater
1750 Hennepin Ave S
Minneapolis
8 pm / $20-25
The month of January has always been a lull in the performance arts calendar in the Twin Cities, as most of the local companies are in rehearsal for their projects that are coming in the spring. Thankfully the Walker has returned with Out There; their annual examination of the current state of performance art on the global scene. Bringing a dazzling lineup of the most exciting theatre makers in the world to Minneapolis, this month-long festival features four different shows that push the boundaries of performance to the extremes. As the finale of this year's festival French artists Halory Goerger and Antoine Defoort bring their internationally-acclaimed performance piece Germinal to the McGuire Theater's stage. Taking the notion of theatrical creation to the extremis, Goerger and Defoort's piece does nothing less than to recreate the universe from the ground up on stage as four performers on a bare stage rebuild creation and language from scratch before the audience's eyes in this blend of performance, visual art, and technology. -Todd O'Dowd
Click HERE for Tickets and More Information
THURSDAY, JANUARY 28 – MONDAY, FEBRUARY 1
(Additional Performances through February 13)
Shadow Horse Theatre presents Trainspotting
@ Phoenix Theater
2605 Hennepin Ave S
Minneapolis
Thursdays, Fridays, Saturdays, and Mondays at 8pm; Sundays at 5pm / $20
Long before Danny Boyle's iconic film version saw the light of day, Irvine Welsh's revered collection of stories about life amongst a group of heroin users in his native Edinburgh burned up the British theatre scene thanks to Harry Gibson's lean and mean stage adaptation. Gibson's version retains all of the dark, twisted drug humor of Welsh's story of Mark Renton and his attempts to kick heroin (and, by extension, his toxic circle of friends) out of his life; which makes it a perfect choice for Shadow Horse Theatre to tackle. And with IVEY-winning director Peter Beard directing a cast that features Craig Hostetler, Josef Buchel, Matt Kelly, Tyler Stamm, Kate Zehr, and Christine Walth, this promises to be a deliciously dark night of fun with Renton and his fellow skagboys (to steal the term from Welsh's prequel). -Todd O'Dowd
Click HERE for Tickets and More Information
THURSDAY, JANUARY 28
Bowieoke: An All Bowie Karaoke Celebration
@ Turf Club
1601 University Ave W
St Paul
7:30 pm / 21+ / $5
Minneapolis has ONE GUY — ONE GUY — who is the ultimate, best emcee ever, and he is Ian Rans. I dunno if I've ever had a chance to write about him, but I've had the pleasure of being on his podcast and seeing him host various local game shows (LOCAL GAME SHOWS — we have those, and we should think that's cooler than we do) and TV shows, and he is just a straight up master of his craft. He could move to Los Angeles today and make a killing doing what he does here, but for whatever reason he chooses to stay and grace us with his presence, and we should be damn glad. Tonight's event is what it says on the tin: an all Bowie karaoke event. Ian loves Bowie like nobody else, and you can damn well bet this is gonna be a blast, folks. Go, sing, mourn, enjoy your asses off. -Jon Hunt
Click HERE for the Facebook event page
THURSDAY, JANUARY 28
Bones & Beeker Minneseries
@ Nomad World Pub
501 Cedar Ave
Minneapolis
9 pm / 21+ / $5
This is four out of four for the Bones & Beeker residency at Nomad World Pub on the West Bank. This installment continues bringing diverse musical styles to meet fans of Bones & Beeker and vice-versa. There's more experimentation evident for this show, as Maria Isa joins along with DJs Plain Ole Bill, P.O.S. and Tarik Thornton. This is your last chance at the Nomad to sneak a peek at a group that is on the brink of blowing up before bassist Chris Bierden takes off to tour with Polica. -Staff
Click HERE for the Facebook event page
FRIDAY, JANUARY 29
Minneapolis Art Lending Library (MALL) Open Hours
@ Powderhorn Community Center
3400 15th Ave S
Minneapolis
5-8 pm / Free Admission
In the pantheon of great ideas, we're pretty sure this will be up there with electricity, Newton's laws of motion, and the the invention of internet cat videos. Finally, finally, someone has bridged the gap between lovers of local art and the financial wherewithal it takes to actually purchase said art. Though we here at l'étoile highly recommend you work the purchase of local art into your budget, you can get your feet wet and test out beloved pieces in your own home or place of business with the introduction of the snazzy Minneapolis Art Lending Library (MALL) at its new home at the Powderhorn Community Center. MALL will feature a changing selection of contemporary artwork, with a special focus on work from Twin Cities artists. Members of the public are invited to borrow work from the collection, free of charge, for two month periods. The library's collection features work from over 40 artists, including printmakers, painters, photographers and sculptors. The founders' stated aim is to provide exposure for artists, build ongoing support of the arts, and allow all members of the community, regardless of financial standing share the joy of living a more art-filled life. We can't express enough how much this idea warms our little art-loving hearts. If you're interested in either lending from or donating to the library, find more information here. -Anthony Enright
Click HERE for more information
FRIDAY, JANUARY 29
(On View through May 22)
Clouds, Temporarily Visible – Exhibition Opening
@ Weisman Art Museum
University of Minnesota – East Bank Campus
333 E River Pkwy
Minneapolis
7-10 pm / Free
The Cloud Appreciation Society believes "clouds are unjustly maligned…they are Nature's poetry…are expressions of the atmosphere's moods…that clouds are for dreamers and their contemplation benefits the soul." Thematically connected by the idea of clouds, the opening party of this exhibition this will be a fluffy light  including a performance. There will be an exhibition of cloud inspired pieces of art by various artists  including  Edward Weston, Yu-Wen Wu (subtle map-like pieces by this Boston-based artist who collaborated with local Harriet Bart last year), John Constable (a romantic British painter), Spencer Finch with Scotch tape clouds, a dance piece by Aniccha Arts called "It Seems Natural to Me" (THE best part of any Northern Spark, including this year) and a documentary about Jon Schueler – the ultimate skyscape painter from Wisconsin. There will also be the lightbulb insallation by Catlind R. C Brown and Wayne Garrett. RSVPs requested, but anything that is free has people who say they are coming and don't. Go anyway! -Rene Meyer-Grimberg
Click HERE for the Facebook event page
FRIDAY, JANUARY 29 – SUNDAY, JANUARY 31
Fighting Elegy
@ Trylon Microcinema
3258 Minnehaha Ave
Minneapolis
Friday and Saturday at 7 pm & 9 pm, Sunday at 5 pm & 7 pm / $8
The Trylon's exhaustive retrospective on Japanese Yakuza maestro Seijun Suzuki concludes this weekend with Fighting Elegy, a dark satire set in pre-war Okayama. The story of adolescent sexual frustration gone terribly awry, Fighting Elegy promises the same kinds of sinister themes that haunt the rest of Suzuki's oeuvre. But, if the series' previous selections are any indication, it will equally serve as a canvas for the kind of formal experimentation that made the filmmaker a relevant force beyond the confines of genre. If you haven't yet dropped in on "The B-Movie Fever Dreams of Seijun Suzuki," make the Trylon a stop this weekend. -Lee Purvey
Click HERE for more information.
FRIDAY, JANUARY 29
The Spins! Vinyl Nights
@ Bauhaus Brew Labs
1315 Tyler St NE
Minneapolis
8 pm / 21+ / Free
This night kicks off what promises to be a year of themed vinyl nights at Bauhaus Labs. Every last Friday of the month Andrea Swensson (The Current) and DJ Shane Kramer (Transmission) will playing various genres of music on the esteemed classic record format. Down in the Valley will be there too, selling hard to find records from each evenings niche. SecretStash will be prominent for this premiere night, accordingly, but the DJs are also going to be playing requests and albums purchased by guests during the evening. The impressive and tasty hosting provided by Bauhaus will offer plenty of inspiration to both collectors and casual fans to boot. -T.A. Wardrope

Click HERE for the Facebook event page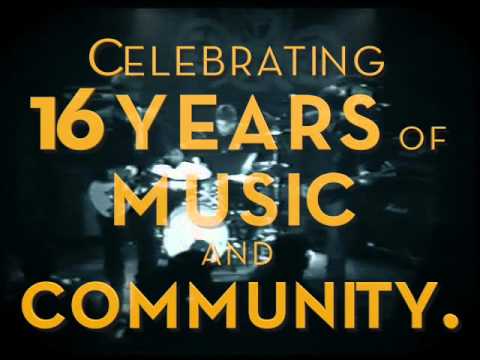 FRIDAY, JANUARY 29 – SATURDAY, JANUARY 30
Modern Radio Sweet Sixteen Birthday Party
Friday @ 7th St. Entry
701 1st Ave. N
Minneapolis
8 pm / 18+ / $10
Saturday @ Turf Club
1601 University Ave @
St. Paul
8 pm / 21+ / $10
Modern Radio the indie record label outta Northeast Minneapolis who brought you acts like The Plastic Constellations and STNNNG are celebrating their 16th anniversary this weekend with two shows and two venues! Friday night takes place in that dark dungeon with the vintage bathroom: 7th Street Entry. Playing are Sicbay, a punk band that was one of the best in the Midwest in the early 2000s. They broke up in 2006, but get together every now and then for funzies. For the occasion, Modern Radio is reissuing their debut album, Firelit S'Coughs, but this time on vinyl. Before them are veteran rockers STNNNG (pronounced "bruh") who are literally emperors of the Turf Club. Their first show actually was opening for STNNNG, so you know they got experience in punching your face.  Also performing is Fury Things, keeping the spirit of the '90s alive with catchy alternarock. Ya know it's a good night if the freaking opener is B.O.Y.F., a freaking catchy groovy band keeping things sekshy. BUT WAIT THERE'S MORE. Saturday night at the Turf Club, my dudes. Headlining is Vampire Hands who got the band back together for the night to put some psychedelia in your belly-ah. Hollow Boys plays before with their gloomy sadboi jingly goth pop. Also performing is the shoegazy dreamboaty Chambermaids. Of course, the groovy dancebeat of Oaks, is opening. Playing in the Clown Lounge between sets is Cocaine Wizards, Raw Space, Collin Gorman Weiland, and comedian Nils Lindahl.-Mike Jones
Click HERE for Tickets for Friday Night and HERE for Saturday Night
FRIDAY, JANUARY 29
Red Bull Sound Select presents Kehlani w/ Dizzy Fae, Lexii Alijai, tiiiiiiip, DJ Keezy
@ Fine Line Music Cafe
318 First Ave N
Minneapolis
8 pm / 18+ / Free w/ RSVP
Kehlani might not be a name everyone knows, but she's been racking up accolades since her debut mixtape in 2014. That year she made "Best of" lists in Vice, Pitchfork and Buzzfeed. Her latest effort "You Should be Here" topped both the Billboard R&B Debut and iTunes R&B charts. Her style is just raw enough that she can't be mistaken for an overproduced pop siren, but her talent is strong enough that you might wonder why she isn't one, yet. Dizzy Fae is similar but echoes Portishead at times. Lexii Alijai is a teen wunderkind from our very own St. Paul. She's featured on Kehlani's "Jealous" track, which is evidence of a voice beyond her years. -T.A. Wardrope
Click HERE for the Facebook event page
FRIDAY, JANUARY 29
Sean Anonymous 10th Anniversary Birthday Show
@ First Avenue – Mainroom
701 First Ave N
Minneapolis
8 pm / 18+ / $10 Advance, $12 Door
Ohhhhhhh jeesh. It's Sean Anonymous's birthday, and it's going to be dank. Headlining is Sean Anonymous (surprise!), birthday boy himself, performing with DJ NAME some American Midwestern hip and/or hop music. Just look at it! SIMS of Doomtree gonna bring a present: some intelligent and lyrically explosive hip-hop he grew in his high school science class by mixing sharpies, mixtapes, and magic. Greg Grease gonna jump out the cake with his brilliance that we all at l'étoile appreciate. Seriously, his shit's awesome. Handing out birthday spankings are the Crunchy Kids, with a jazzy rap band beat to keep tempo. Clowning and doing tricks is Sophia Eris, A.K.A. 1/5th of GRRRL Party. Making a giant-ass birthday card is CHUCK U doing his live art thing. It's gonna be a party, mang. -Mike Jones
Click HERE for more tickets and more information
FRIDAY, JANUARY 29
Flip Phone + Blowtorch present D
@ Triple Rock
629 Cedar Ave S
Minneapolis
9:30 / 21+ / $8
We're nearing the weeks known as "the doldrums," when the initial charms of a sparkly snowy wonderland give way to a monotonous reality of gray skies and icy streets. Now, more than ever, we need to congregate and commune. We need to dance. Fortunately, the powers that be (namely Flip Phone, Blowtorch, and the Triple Rock) know the needs of the populace, and the remedy for your winter blues is available for a measly eight dollars. This Friday evening "D" stands for "disco," as the punk-drenched floor of the Triple Rock is transformed into a dance floor fit for a modern disco queen. And this isn't your ordinary dance floor. Flip Phone and Blowtorch aspire to create a dance experience free of inhibitions, judgment and smartphones, so disco boys and girls can whip their hair and swing their hips like it's 1977. -Beth Hammarlund
Click HERE for the Facebook event
FRIDAY, JANUARY 29
Hip Hop Night w/ Lazerbeak and Ander Other
@ Honey Mpls
205 E Hennepin
Minneapolis
10 pm / 21+ / $5
This is an upstairs/downstairs party with music curated by Lazerbeak of Doomtree and Ander Other. Ginger Hop will be supplying none other than the 2015 edition of Surly Darkness, along with Furious, Abrasive and Hell. Downstairs at Honey, they will be serving Surly Furious and Hell. Darkness is worth the trip up the stairs. The focus for the evening is 90's hip hop, so feel free to dress accordingly. You could also walk around talking about how hip hop is "just a fad" if you want to be totally period authentic. The question on everyone's mind, of course, is will they or won't they play Vanilla Ice. -T.A. Wardrope
Click HERE for the Facebook event page
SATURDAY, JANUARY 30
The Guerrilla Girls Twin Cities Takeover No Boys Allowed – Opening Reception
@ Kolman & Pryor Gallery
1500 Jackson St NE #395
Minneapolis
2-4 pm / Free
As part of the Guerrilla Girls Twin Cities Takeover, Kolman & Pryor Gallery hosts an opening for new show, No Boys Allowed. The show features what looks to be a bright and fantastic lineup of ceramics and paintings by artists Jil Evans, Farida Hughes, Kelly Jean Ohl, Jodi Reeb, and one of our local favorites, Betsy Ruth Byers. Oh and boys, no worries! You're allowed as long as you're not the kind of who-knows-how-many-timing badboy piece of garbage that would be denied entry. -Allison Shilinski
Click HERE for More Information
SATURDAY, JANUARY 30
AEON: Portraits of Youth and Age
@ Douglas Flanders and Associates
818 W Lake St
Minneapolis
6-9 pm / Free
Talented painter Luke Hillestad has a way with deceptions of the human body and certainly has a cohesive signature style. The paintings in this exhibit focus on the faces of the subjects bathing them in light against dark backgrounds with unusual expressions and sensitive compositions. As the name would imply, there's a mix of younger and older subjects lending the show a meditative and almost melancholy air. Hillestad's technique definitely invites close viewing, so come out this weekend for a chance to see the artworks in person. -Anthony Enright
Click HERE for more on Douglas Flanders and Associates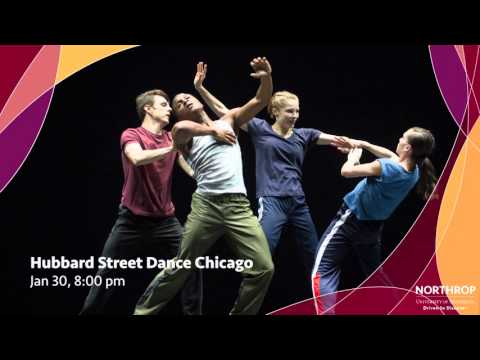 SATURDAY, JANUARY 30
Hubbard Street Dance Chicago
@ Northrop Carlson Family Stage
84 Church St. E
Minneapolis
8 pm / $54-64
"See, move, learn" adorns the top of Hubbard Street's website. The company, which runs a school and does a lot of outreach, presents new works of contemporary choreography. New contemporary usually means very ballet-like, but usually no pointe shoes — they are athletic and not far from classical roots.  The company is 38 years old and they try to incorporate and involve younger choreographers in every show. Pieces in this performance include Crystal Pite's Solo Echo set to Brahms music for piano and cello about a man reckoning with his identity at the end of his life, inspired by Mark Strand's Lines for Winter poem; followed by Alejandro Cerrudo's Second to Last scored by Estonian composer Arvo Pärt and American-born choreographer William Forsythe's all-male N.N.N.N., while Nacho Duato's haunting Gnawa blends Sufi-Morroccan Songs (think Delacroix, if you went to that show at MIA) and North African drumming. Solid, lithe, taut contemporary dance. -Rene Meyer-Grimberg
Click HERE for tickets and more information
SATURDAY, JANUARY 30
Symphony and Suds
@ Excelsior Brewing Company
421 3rd St S
Excelsior
7 pm / Free
A foursome of string musicians from the Minnesota Orchestra will be entertaining guests and mingling at Excelsior Brewing this weekend. The Symphony and Suds events are ideal for those who would like a little classical music with their brews and a perfect chance to meet some of the Orchestra's most talented payers in a casual setting. Excelsior will have half a dozen of their tasty beers on tap and music by Mozart and Hayden will be played. The event isn't ticketed so get there early to ensure your spot. -Anthony Enright
Click here for more on Excelsior Brewing Company
SATURDAY, JANUARY 30
Babes in Toyland
@ First Avenue – Mainroom
701 First Ave N
Minneapolis
7 pm Doors, 8 pm Show / 18+ / $25
C'mon, really.  We should have had you at "Babes in Toyland." Nothing you read after that should make any difference. You're going. You bought your ticket. You got mom to feed your chinchilla Saturday night. But hey, this is a magazine, so you might as well keep reading. Babes in Toyland is coming home to play at First Avenue and it's gonna be epic. '90s grunge unfiltered and pure, the inspiration behind countless riot grrrl and alterna bands. They got a new bassist with Clara Salyer, who's in Prissy Clerks and Whatever Forever, was in Total Babe, and was probably in a band in the womb, as she's a scene vet in her young twenties. And geeze, Kitten Forever is playing. They are another all-female punk trio who consistently kick some serious ass totes. If you haven't heard of them and plan on just showing up to see Babes in Toyland, don't. Come early and see these girls trade instruments midsong and scream shit into a corded phone. Come by 8 pm and get rewarded with Ageist, some Minnesota dudes and a Massachusetts dude who transplanted to Brooklyn to be dudes in the dude district and play some dudepunk, my dudes. -Mike Jones
Click HERE for tickets and more information
SATURDAY, JANUARY 30
The Hunger Gays
@ The Saloon
830 Hennepin Ave S
Minneapolis
10pm – 3am / 21+ / $10
You have to hand it to Enticing Entertainment; the collective of aerialists, performers, and other fabulous party people have often brought much-needed life to many events throughout the Twin Cities. And when they have a chance to conceive an event from top to bottom, the results can be utterly magical (such as their "Siberia" event last year). This Saturday, The Saloon will be entirely transformed into "Gay-Am," where all the tributes will be in attendance for games, performances, fashions, and more. Even better this party has a purpose as a portion of the funds will go to Cyndi Lauper's True Colors Fund, which is working to end homelessness among LGBTQ youth. -Todd O'Dowd
Click HERE for More Information
SATURDAY, JANUARY 30
HOTTEA presents D A N C E
@ An Undisclosed Location
(Email hotteadanceparty[at]gmail[dot]com for exact location)
10 pm
If you've been paying attention, a mysterioso video appeared on the Instagram of the acclaimed Twin Cities artist / yarn graffitist HOTTEA (née Eric Rieger) telling about a super-secret dance party happening in town This Saturday. As of press time, the exact location of said dance party has not been revealed (and will not be revealed until the day of the party), but when pressed for information, it was going to be a good old-fashioned underground dance party without all of the stifling trappings of most parties. Even better he's assembled a fantastic lineup of DJs (Anthem Heart, Millions Billions, Hotribs)! Expect fun, surprises, and of course, D A N C I N G! -Todd O'Dowd
Click HERE for the Facebook event page
SATURDAY, JANUARY 30
Attitude City: The Return of Karl Frankowski
@ Clubhouse Jäger
923 Washington Ave N
Minneapolis
10 pm / 21+ / Free
The crate-digging connoisseurs of Attitude City have been at it since 2005, but a few years ago, AC co-founder made a sojourn from the Twin Cities to San Francisco. This weekend, he's back in town for a one-off reunion with his former partner in crime, the one and only Jeff Dubois, playing together for the first time in years. Join the duo as they celebrate with a night of delicious dance beats featuring an eclectic selection of disco, house, boogie, soul and italo culled from their deep crates. Surrounded by the decadent, old-world furnishings of Clubhouse Jäger and delicious drinks served up by one of the finest bar staffs in town, it's a sure bet for a classy night of mingling, dancing and imbibing. -Staff
Click HERE for the Facebook event page
SUNDAY, JANUARY 31
Arctic Market
@ Lakes & Legends Brewing Company
1368 Lasalle Ave
Minneapolis
Noon-6 pm / Free
Check out this weekend's Arctic Market as presented by Minneapolis Craft Market. Take the opportunity to kill two birds with one stone as you shop right before Valentine's Day and/or drink your feelings about the upcoming holiday at the brand new Lakes & Legends Brewing Company on Lasalle Avenue in Minneapolis. The 3,500 square foot taproom will be filled with work by local and emerging artists and designers to include 3 Jäg design, Amanda Dobbratz Ceramics, Vikse, Larissa Loden, and so many more. From noon to 6 pm on Sunday, enjoy farm-to-table style beers, shop local creations amongst other local creatives, and top off your weekend right. -Allison Shilinski
Click HERE for the Facebook event page
SUNDAY, JANUARY 31
Charlie Parr Residency
@ Turf Club
1601 University Ave
St Paul
7 pm / 21 + / $10
Charlie Parr is the torchbearer for the long standing tradition of Minnesota musicians who mostly sound like they come from somewhere far away from Minnesota. In the pre-climate change world, Minnesota winter's often left you snowblind and wishing to be very far away, so that could be the inspiration. The Turf Club is hosting a Charlie Parr residency throughout the once frigid month of January. These are also early shows so you can enjoy without worrying about work the next morning. Anyway, Charlie Parr plays music that will either complement your NYE guilt or soothe your persistent hangover, or both. -T.A. Wardrope
Click HERE for more information
SUNDAY, JANUARY 31
Carroll w/ Rupert Angeleyes and J.E. Sunde
@ 7th St Entry
701 1st Ave N
Minneapolis
7:30 pm / 18+ / $10
I literally cannot with these guys' weird press blurb about "what keeps a band together" on First Avenue, which promises boringness. That said: holy crap, are they ever NOT BORING. Really, really love their music, which is a nice, angular, throbbing brand of pure pop that has plenty of harmonies and killer harmonies. Not kidding, by the way, the harmonies will literally bowl you over, and their sweet melodic sense will entrance the fuck outta you. I'm pretty fascinated by opener Rupert Angeleyes, too — THEIR press blurb talks about "60s pastiche," but man, I don't hear it — I hear plenty of lo-fi awesomeness, disturbing synths, a sense of humor, some really cool vocals (soulful shouting — guess that's the 60s pastiche?) and tons of inventiveness. Songwriter J.E. Suede is pretty damn rad as well — it's a great night of really interesting music. Ignore the press blurbs on the Ave site, I guess! -Jon Hunt
Click HERE for Tickets and More Information
SUNDAY, JANUARY 31
Nightchain
@ Icehouse
2528 Nicollet Ave
Minneapolis
9 pm / 21 + / Free
If you can list more than 10 genres in your inspirations playlist, you probably don't really belong in this strange niche of up and coming artists. Why pick one or two genres when you can just have them all? Nightchain seems to be driving straight for the tunnel that leads right between these genres. By somehow going backwards they've jumped ahead. Nightchain brings a begrudgingly pop vision that tries to pull the great jams of the '90s within hearing range of the eagar. Imagine if your radio was stuck and playing then your TV screen glows bright blue and offers a freshly recorded collection of hip-hop stars whose pant legs far exceed the acceptable length of the 20th century. Something to think about if you are there for the All Ages entertainment. -T.A. Wardrope