Weekend What's What: 1/7-1/10
by Anthony Iverson
EDITOR: ANTHONY IVERSON / CONTRIBUTORS: TODD O'DOWD, JAHNA PÉLOQUIN, ANTHONY ENRIGHT, JON HUNT, BETH HAMMARLUND, ALLISON SHILINSKI, T. A. WARDROPE, RENE MEYER-GRIMBERG, GIGI BERRY, JAKEY EMMERT, MIKE JONES / HEADER IMAGE: CAROLINE ROYCE
If January's got you feeling blue, you can kick that winter rut this weekend with a lineup of events that will surely make that long, laborious climb to spring a little easier. The theatre scene in town kicks off the new year with the return of the Walker's Out There series along with a brace of fantastic openings, there are tons of art opening in town, and plenty of great music to keep you warm. Meanwhile there are also a number of events that will help you celebrate the joys that can come with enduring Minnesota's frigid winter, including the first of the seasonal 4Play outside events at Snelling Lake.
xo-l'étoile
THURSDAY, JANUARY 7 – SUNDAY, JANUARY 10
A Gentleman's Guide to Love and Murder
@ The State Theatre
805 Hennepin Ave S
Minneapolis
Thursday at 7:30 pm, Friday at 8 pm, Saturday at 2 pm and 8 pm, Sunday at 1 pm and 6:30 pm / $39-134
Few musicals have achieved as much critical hosannas as A Gentleman's Guide to Love and Murder. The 2014 Tony winner for Best Musical, Robert L. Freedman and Steven Lutvak's dark musical comedy (loosely inspired by Roy Horniman's 1907 satirical novel Israel Rank: The Autobiography of a Criminal) tackles social climbing in the most hilarious (and homicidal) way possible. Set at the dawn of the 1900s in England, it tells the story of Lord Montague "Monty" D'Ysquith Navarro, Ninth Earl of Highhurst, who is in jail for coming to his earlship the old fashioned way; killing the eight members of the D'Ysquith family that stand in his way to the title (all of whom are played by one actor). Add in his gold-digging mistress, his earnest financé (who's also his cousin), a mysterious maid who knows way too much, and more plot twists than your average soap opera, and you have the makings for a killer musical. -Todd O'Dowd
Click HERE for Tickets and More Information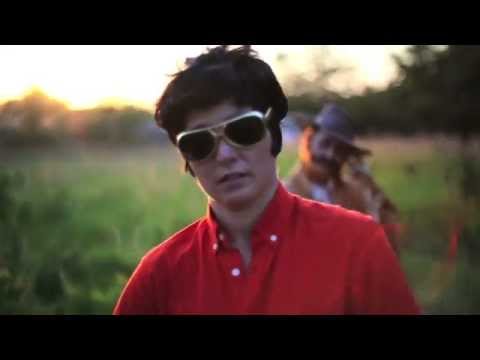 THURSDAY, JANUARY 7- SATURDAY, JANUARY 9
Out There 2016 – The TEAM: RoosevElvis
@ Walker Art Center
1750 Hennepin Ave
Minneapolis
Thursday – Saturday 8 pm / $18-25 (multi-ticket passes available)
The Out There series at the Walker Art Center is always truly "out there" by most people's definition. Nothing can be expected except being plucked away from the banality of ordinary theater experiences. Thursday marks the beginning of this year's month-long adventure and the exhilarating chance to see theatre at its most provocative, experimental, unusual and (mostly) fun. This weekend, two women of the The TEAM (Theater of the Emerging American Moment) perform in RoosevElvis by channeling two legendary American icons: Teddy Roosevelt and Elvis, along with two other female characters. The banter between the president and the pop star inform about broader societal issues addressing the American pathos on some level that you only may understand after the show ends. They also take a road trip to Graceland. Four characters, two actresses. The TEAM addresses history via histrionics, devised pieces created by collective writing and honing of the story, characters and message. -Rene Meyer-Grimberg
Click HERE for Tickets and More Information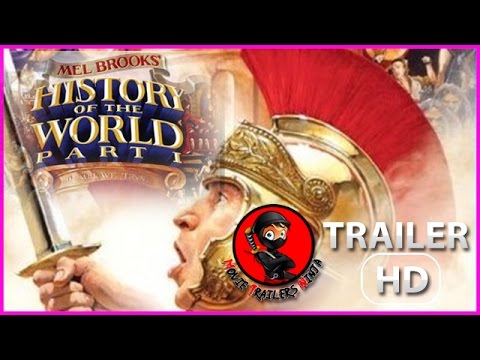 THURSDAY, JANUARY 7
Film 4M presents History of the World, Part I
@ Black Forest Inn
1 E 26th St
Minneapolis
7 pm Doors and Shorts Screening, 7:30 pm Feature Screening / $5 Suggested Donation
Now celebrating its third year, Film 4M has become "the little film series that could" in town. Modeling itself after New York's iconic Film Forum, the series has turned the Black Forest Inn's banquet room into the place to see a cinephile's dream mix of off-beat gems and esoteric classics. To kick off their third year, they will be screening Mel Brooks' beloved anthology film History of the World, Part I. Strung together as a series of vignettes at various points in history, the film allows Brooks and his cast (including Sid Caesar, Gregory Hines, Dom DeLuise, Madeline Kahn, Harvey Korman, Cloris Leachman, Bea Arthur, Hugh Hefner, John Hurt, Barry Levinson, Jackie Mason, Paul Mazursky, and Orson Wells) to have a heyday with various forms of historical epics. Containing more laughs per minute than most films out there (and one of Brooks' most iconic musical moments), this history lesson has to be seen to be believed. -Todd O'Dowd
Click HERE for the Facebook event page
THURSDAY, JANUARY 7
Gay Henry's Capricorn Birthday Bonanza
@ Triple Rock Social Club
629 Cedar Ave S
Minneapolis
9 pm / 18+ / $5
There are some birthdays going on, including Gay Henry's, but everyone's getting a gift! Miami Dolphins is a very exciting noise punk band whose music seems seconds from exploding into chaos and bedlam, but somehow manages to hold some sort of crazy form. Beth Bamberry's rising and falling vocals, sometimes vibrato and sometimes screaching, follow a subtle rhythm with Patrick Larkin's guitar riffing high up the neck, Zack Warpinski's bass moving at dangerous speeds, and Joe Scott's aggressive jazzpunk drums. Larry Wish and His Guys sounds like music the muppets would have made if they wrote the scores for '80s video games with casios and percussion in a submarine. Lots of synth, lots of cartoony vocals, lots of auxillary percussion. Royal Brat is fast, fun, tightly performed queerpunk who recently added a bassist to their party. Free Music and Lemonade are awesome fun musicians, not TRSC offerings. -Mike Jones
Click HERE for more information
THURSDAY, JANUARY 7
Bones & Beeker Residency w/ Mally and Sarah White
@ Nomad World Pub
501 Cedar Ave
Minneapolis
9 pm / 21+ / $5
Bones & Beeker (Anthony Newes & BK-One) are leading a month long residency at The Nomad over the course of January. Bones & Beeker offer a sound that is not too loyal to any one genre or scene, so this line-up through the month will reflect that, of course. This kick-off features MaLLy, a local rapper who style ranges from old school vocal heavy raps to occasional highly-produced blasts. Also on the bill is Sarah White, of Black Blondie, who will no doubt deliver a sound bigger than the four walls of Noman can contain. There are a lot of big shows in comfortable rooms in this city, and this is certainly one of those. -T.A. Wardrope
Click HERE for the Facebook event page
FRIDAY, JANUARY 8
Ryan Fontaine presents Transition and Decay
@ White Page Gallery
3400 Cedar Ave S
Minneapolis
7-10 pm / All Ages / Free
This Friday, White Page Gallery unites three artists from across the country with the new exhibit, Transition and Decay. North Carolina-based painter Minori Sanchiz-Fung is known for her unique expressiveness, and her new landscapes promise to explore her surroundings in new and unpredictable ways. San Francisco-based artist Ryan Fontaine, who is responsible for last year's Temporary Autonomous Museum of Contemporary Art, will be presenting both painting and sculpture. Rounding out the trio is local painter Andrew Mazorol (one half of painting duo AMTK), who will be showing a new installation piece. These three artistic points of view and multiple mediums promise a show that's varied and engaging, an ideal way to spend a Friday evening. -Beth Hammarlund
Click HERE for the Facebook event
FRIDAY, JANUARY 8
Radical Recess
@ Minneapolis City Center Atrium
40 S 7th St
Minneapolis
12:30 pm / Free
As if you haven't already heard endless Minnesotan small talk about just how cold the weather will be, we are officially recommending a pick me up. Give Radical Recess by Made Here a try. Made Here is a project of the Hennepin Theatre Trust that infuses art into your downtown experience in increasingly wonderful ways since beginning in 2013. Radical Recess is the blink-and-you-miss-it pop up dance performance that you've always hoped for while strolling downtown. Curated by Laurie Van Wieren and featuring Taja Will, Dustin Maxwell, and April Sellers Dance Collective, the performance will be ready to wow over your lunch hour this Friday at 12:30 pm in the Minneapolis City Center atrium. -Allison Shilinski
Click HERE for the Facebook event page
FRIDAY, JANUARY 8
Twin Cities Film Festival Dance Flicks Film Festival
@ Intermedia Arts
2822 Lyndale Ave S
Minneapolis
7 – 9 pm / $10 advance, $15 door ($10 students, seniors, kids under 12, $8 TCFF members)
The blending of media tends to lend art an expansive quality, opening up creative windows impossible to perceive from within the confines of a single form. The case of dance film is no exception. For those used to seeing dance in a studio, filmed movement offers a viewing experience — with close-up and tracking shots, dynamic editing, and diverse camera angles — unparalleled in unmediated performance. To fans of feature films, the nonlinear vocabulary of dance provides a narrative ambiguity entirely distinct from what they're likely to find at the local multiplex. A handful of local choreographers will walk this excitingly blurry line this Friday night in an interdisciplinary event hosted by the Twin Cities Film Festival and the Christopher Watson Dance Company.  TCFF Dance Flicks will take place at Intermedia Arts in Lyn-Lake and feature films by Watson ("Cabin Fever"), Leila Awadallah ("Reflections on Ice: Climate Change in Peru"), Paul Virtucio ("Broken Glass"), and Heidi Draskoci-Johnson ("Inertia"), among others. -Lee Purvey
Click HERE for tickets and more information
FRIDAY, JANUARY 8
Petri Dish: Ze'Eva Cohen: Creating A Life In Dance
@ Fresh Oysters Performance Research
512 East 24th St
Minneapolis
7 pm / $5
Skewed Visions' Petri Dish / Screen Series presents a documentary chronicling the life of iconoclastic dance pioneer Ze'va Cohen. With a career spanning over 70 years and multiple continents, Cohen's engaging story of carving an independent path through the dance world is a perfect choice for a series dedicated to starting a conversation about the process and inspiration behind artistic endeavor. The screening will occur at Fresh Oysters Performance Research, a new studio space shared by Skewed Visions, Fire Drill, and Laurie Van Wieren. -Anthony Enright
Click HERE for more information
FRIDAY, JANUARY 8 – SUNDAY, JANUARY 10
(Additional Performances through January 24)
Theatre Pro Rata presents The Beauty Queen of Leenane
@ Park Square Theatre – Andy Boss Thrust Stage
Historic Hamm Building
20 W 7th Pl
St. Paul
Thursdays – Saturdays at 7:30 pm, Sundays at 2 pm / $40-60
Throughout its history, Irish drama has always had a streak of melancholy running through it, but few Irish playwrights have taken that sense of dread to its logical endpoint than Martin McDonagh with his Tony and Olivier-winning pitch-black comedy The Beauty Queen of Leenane. Set in a tiny Irish town, McDonagh's brutal chamber play features the spinster Maureen and her elderly mother Mags locked in codependent combat. When an old flame returns to throw the balance off, Maureen sees a glimmer of hope that threatens to be thwarted by her hateful mother. Heady stuff to be sure, but perfect for director Carin Bratlie Wethern and her company Theatre Pro Rata (presenting the work at Park Square as part of its Theatres in Residence program). And with an astonishing cast led by Sally Wingert and Amber Bjork as Mags and Maureen respectively, this is one theatrical boxing match that we can't wait to watch. -Todd O'Dowd
Click HERE for Tickets and More Information
FRIDAY, JANUARY 8
Wrestlepalooza VII
@ First Avenue – Mainroom
701 First Ave N
Minneapolis
7 pm Doors, 8 pm Show / 18+ / $20
There's gonna be a lot of entertainment and athleticism at Wrestlepalooza VII! Where to even begin? The wrestlers will include Johnny Gargano, The Crime Fighting Feline: Wildcat, Estonian Farmer Frog, Deputy Rob Justice, "Playboy" Pete Huge, "The Misfit" John Johnson, "The Anarchist" Arik Cannon, Sheik Ariya Daivari, Colt "Boom Boom" Cabana, "The Kentucky Gentleman" Chuck Taylor, Heidi Lovelace, Sally Stitches, and The North Star Express. There's also burlesque, featuring the charming Queenie Von Curves and Sweetpea. There's also live music from crimepunks Masked Intruder and beatboxer DJ Snuggles. There will be limited SiK PiNs available at the venue. This Friday, Friday, Friday is gonna be ridiculous! -Mike Jones
Click here for tickets and more information
FRIDAY, JANUARY 8 – SUNDAY, JANUARY 10
Minnesota Orchestra presents the Beethoven Marathon
@ Orchestra Hall
1111 Nicollet Mall
Minneapolis
Friday and Saturday at 8 pm, Sunday at 2 pm / $25-96
Last week, Minnesota Orchestra launched its massive Beethoven Festival; with music director Osmo Vänskä, pianist Yevgeny Sudbin, and the Orchestra tackling all nine symphonies and all five piano concertos over eight concerts spread out over three weeks. This week sees two radically different programs. Friday night's program will feature Mr. Sudbin playing the first and second piano concertos (along with the Seventh Symphony). For Saturday and Sunday, the Orchestra will tackle the third piano concerto, and the eighth and third symphonies (the famous Eroica symphony). As far as we're concerned this is a perfect showcase for Maestro Vänskä and his orchestra. -Todd O'Dowd
Click HERE for Tickets and More Information for Friday's Concert and HERE for Saturday and Sunday's Concerts
FRIDAY, JANUARY 8
Al Church w/ tiny deaths, The Three Tres Problems
@ Turf Club
1601 University Ave
St Paul
7:30 pm / 21 + / $8
In a recent interview with the local press, Al Church compares his most recent effort alongside of R.E.M.s Monster. It's an interesting comparison, but doesn't quite do his own sound justice. "Monster' is a solid album but is missing some of raw verve that Al Church brings to his eclectic and sincere compositions. Next Summer is a real solid dose of indie rock and is more comparable to earlier efforts by the Athens powerhouse. He's still making music about things that matter to him, a path is lost to many musicians later in their careers. Other all-stars from the local area round out the evening. tiny deaths and power DJ trio The Three Tres Problemos give plenty of reasons to get there early. -T.A. Wardrope
Click HERE for more information
FRIDAY, JANUARY 8
The Greenroom Sessions 002: Dizzy Fae, Su Na, Falls & Drk, Micropenis (DJ set)
@ Amsterdam Bar and Hall
6th St W at Wabasha St N
St Paul
8 pm / 16+ / $10 door, $12 advance
NOTE: SIXTEEN AND UP. That's a big deal. All ages shows are few and far between, and the usual "18+" blocks a lotta caring, awesome kids from going to shows that otherwise might've transformed 'em. So this is rad. Also, these Greenroom Sessions are completely rad — spotlighting the very bleeding edge of soul/R&B/electro/coolness. Dizzy Fae is cool as hell/trippy/wild R&B that's as strange as the new Bowie record in almost the same exact way, weirdly; Su Na is even glitchier and wilder female-vocal-driven R&B, mellow but creepy as hell (think: Weeknd, but musically more advanced); Falls & Drk are totally out in outer space, about as futuristic as you can even get. It's all super cool electronic weird stuff and I have a feeling all this stuff is gonna be huge in 2016 as a genre, so get down and watch. -Jon Hunt
Click HERE for Tickets and More Information
FRIDAY, JANUARY 8
Worldwide Discotheque
@ Nomad World Pub
501 Cedar Ave S
Minneapolis
9 pm / 21+ / $5
The Worldwide Discotheque continues the party over at the Nomad this weekend, featuring the styles of Afrobeat, Highlife, Cumbia, Tropical, Soul, Disco, Salsa, Samba, Boogaloo, Latin Funk, Reggae, and Dancehall on a 100 percent vinyl medium. These guys will bring in the sounds of the world to your hips, so get in early to get your groove on. -Staff
Click Here for More Information
FRIDAY, JANUARY 8
Radio K presents Bae Tigre, Good Night Gold Dust, and Devata Daun
@ Icehouse
2528 Nicollet Ave
Minneapolis
10:30 pm / 21+ / $7
The show promoters are touting this as a chance to enjoy New Year's Eve Redux. Presumably so you can enjoy the NYE experience with your friends who leave town for the holiday season. Good Night Gold Dust is a good choice, their "too big for this town" sound captures the vibe of a solid NYE blowout concert. Bae Tigre is also enough pop rock and enough classic sophistication to maybe make you wonder if you aren't a little underdressed for the occasion. I'm not sure if the event will be observing the "kiss at midnight" convention, but it might be worth a shot if that winter break was exceptionally long for you. -T.A. Wardrope
Click HERE for the Facebook event page
SATURDAY, JANUARY 9
Winter 4Play
@ Fort Snelling State Park – Snelling Lake Beach
101 Snelling Lake Rd
St. Paul
11 am to 4 pm / Free (but $5 for the State Park day pass, $25 for annual pass)
Art Shanty season has yet to come, so start the season now with their ARTathlon presented by Northern Lights.MN as the first of its seasonal 4Play events. Activities in the park include an exercise course, Little Box Sauna, hiking, snowshoeing, hats from "Minnesota Hello", Skijoring, bonfires, music, hot chocolate, ice fishing, bird watching and more. If you have been paying attention, there were a bunch of grants offered from the Knight Cities Challenge, and here is one of the winners — actually one of the largest winners — and we get to see what they have done with that award. The promise was that the event should increase our appreciation for Minnesota winters. You will have to go and be the judge of the event's success! -Rene Meyer-Grimberg
Click HERE for the Facebook event page
SATURDAY, JANUARY 9
Art Shanty Projects: Celebration of 10 Years On Ice
@ SooVAC
2909 S Bryant Ave #101
Minneapolis
6-9 pm / Free
Every winter, SooVAC offers Minnesotans a unique experience: get bundled up like you're going ice fishing, head out across a frozen lake, and step into an interactive art space with Art Shanty Projects. This year, SooVAC celebrates a decade of providing this engaging escape from the cold for Minnesotans of all ages. Get ready for February's Art Shanty Projects, performances, and programming on White Bear Lake as you celebrate the past and present artists that have made the last ten years happen. Join SooVAC and the Art Shanty crew from 6 to 9 pm this Saturday over appetizers and drinks to look back on photographs and ephemera from Minnesota's favorite mid-winter wake up call to the senses. -Allison Shilinski
Click HERE for the Facebook event page
SATURDAY, JANUARY 9
The Midwestival Punkpost Summer-Winter Winter Blowout
@ Summer-Winter Studios
550 Vandalia St.
St. Paul
7-10 pm / +21 / Free (RSVP required)
Local travel website The Midwestival and custom card service Punkpost team up this weekend for a winter party featuring all things local. There's live local music from Actual Wolf and other Minnesota musicians, along with suds from LynLake Brewery to keep you hydrated. If you're so inclined you can get your nails did by Foxy Fist Nails ($15-30) and view peep artist Torey Erin Hanson's large scale portraits along with a collection of site specific paintings themed around the history of office interiors. -Anthony Enright
SATURDAY, JANUARY 9
Wired photography exhibition by Christopher Atkins
@ Kolman & Pryor Gallery
Northrup King Building, Studio 395
1500 Jackson St NE
Minneapolis
7-10 pm / All Ages / Free
Light from street lamps stretching across the ceiling. The dark stir of curtains. A sliver of hallway light under the bedroom door. Any insomniac has spent hours staring at these images, which photographer Christopher Atkins so beautifully captures in his new series of photos, Wired. In the artist's new show at Kolman & Pryor Gallery, he explores this restless world that exists somewhere between darkness and light, wakefulness and sleep. The resulting images are still, but anxious, indicative of a world without true night. Perhaps light pollution and the blue luminosity of a smartphone on your nightstand will inevitably be the creators of a new collective insomnia, in which we exist in a state of in between. But after walking through Atkins' show, you'll be more inspired than ever to invest in some heavy drapes and a Costco case of Zzzquil. Honestly, we give it a week until you're back to checking Instagram in bed in the middle of the night. -Beth Hammarlund
Click HERE for the Kolman & Pryor Gallery site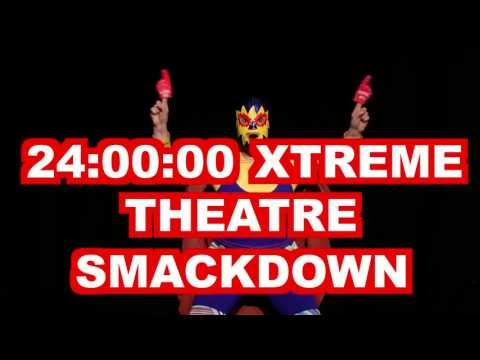 SATURDAY, JANUARY 9
Theatre Unbound presents 24:00:00 Xtreme Theatre Smackdown 2016
@ Hamline University – Anne Simley Theatre
1530 Hewitt Ave
St. Paul
8pm / $20
The IVEY-winning Theatre Unbound has always been on the vanguard of giving women opportunities on and behind the stage. So it would make sense that their big fundraiser would affect all areas of the theatrical process. Like the 48 Hour Film Festival, the 24:00:00 Xtreme Theatre Smackdown puts teams together of playwrights, actors, and directors to create a brand new piece over the course of twenty-four hours. With six new plays created in a day – literally up until curtain time – this is theatre in in most raw (and fun!) form. -Todd O'Dowd
Click HERE for Tickets and More Information
SATURDAY, JANUARY 8 – SUNDAY, JANUARY 9
Minnesota Regional Pole Competition
@ Maplewood Community Center
2100 White Bear Ave N
Maplewood
Saturday, 9 am – Sunday, 9 pm / All Ages / Ticket Information
It wasn't that long ago that poles brought to mind dancing only of the exotic kind. But then it became a workout trend. And then, suddenly, Youtube was flooded with videos of pole dancers performing routines that were both stunningly athletic and incredibly artistic. In only a couple of years, mainstream America began to pay attention to just how difficult pole dancing is and how beautiful it can be. Whether you're a pole dancer yourself or just a fan of this demanding aerial art, make your way to Maplewood this weekend for the Minnesota Regional Pole Competition. In addition to performances and demonstrations, the weekend will include workshops for pole dancers of all ages. (Who thought we'd ever type "pole dancers of all ages" without being facetious?) Prices for the assorted passes vary, but some of the events are free and open to the public. -Beth Hammarlund
Click HERE for the Facebook event
SATURDAY, JANUARY 9
The Annual Blowout w/ The Blind Shake, Birthday Suits, Ripper
@ Turf Club
1601 University Ave
St Paul
8 pm / 21+ / $8 advance, $10 door
So is "the Annual Blowout" what used to be the Doomtree Blowout but isn't anymore? Either way — Blowout, annual, a cool lineup of groups. The Blind Shake is wild, dark, dank, surfy, fuzz-driven almost-punk that veers into industrial territory almost accidentally — super intense and weird. Birthday Suits are right in that same pocket, too, wildly intense and heavy and punk and cool as hell. And Ripper are just straight-up thrashy punk the way shit used to be played. It's a very guitarry night and if you're into that kind of thing this is so for you. -Jon Hunt
Click HERE for Tickets and More Information
SATURDAY, JANUARY 9
Dark Energy – Kitty Cat Klub Monthly Night Opener
@ Kitty Cat Klub
315 14th Ave SE
Minneapolis
10 pm / 21+ / $3
Dark Energy is a DJ and musician collective specializing in dark gothic music in all its varied forms from the last few decades: new wave, dark wave, cold wave, EBM, industrial, Detroit influenced techno/house/electro, and goth classics. Performing is Collin Gorman Weiland with a DJ Set, Necronancer (a.k.a. Nancy Cheng), and The Nightstalker (Goth Dad). There will be visuals by Mach FoX. The night is hosted by Leon Hennings. Come get all weird and sulky and corsety at the KCK. -Mike Jones
Click HERE for more information
SATURDAY, JANUARY 9
Lady Heat
@ Clubhouse Jäger
923 Washington Ave N
Minneapolis
10 pm / 21+ / Free
The ladies of Lady Heat are among the best soul crate diggers in town. Don't underestimate 'em for even a moment, you sexist creeps you — they know their classic soul and disco and funk sides like nobody else currently spinning, and they know how to get a seriously amazing party started. Christy Hunt of Pink Mink is a huge part of this — she knows her soul music, goes deeper than most of yr. usual soul-spinning folks and has a massive collection of stuff. And they're a good part of why Clubhouse Jäger is still one of the best places to hear DJs spin in town, despite an almost total turnover of staff since their glory days: Christy tends bar, too, and has lent her cool-as-hell vibe to the place, for which I'm sure it thanks her. -Jon Hunt
Click HERE for the Facebook event page
SUNDAY, JANUARY 10
A Nordic Christmas Closing Night: Julgransplundring
@ American Swedish Institute
2600 Park Ave
Minneapolis
6:30 pm / $10
It's your last chance to take in the always glorious transformation of the Turnblad mansion into a sumptuous holiday wonderland. With this year's theme of myths, legends and fairy tales you can wander between half a dozen Nordic and Russian themed rooms still decked out in their Christmas splendor. Of course the Swedes wouldn't let the Holiday season end with the new year, Sunday's Julgransplundring (typically held on St. Knut's Day, January 13) is usually a night for dancing, taking down the Christmas tree, and even breaking gingerbread houses. You may have already done all those things, but you can still enjoy the last vestiges of the Holiday at ASI this weekend (along with some Swedish libations). -Anthony Enright
Click HERE for more information
SUNDAY, JANUARY 10
Outdoor Dances: Part 6 of the Minnesota Dance and the Ecstasies of Influences Series
@ The Cowles
528 Hennepin Ave
Minneapolis
2 pm / Free
Minneapolis has, just in case you didn't know, an extremely rich dance community. Many different styles, performers, teachers who all have their places and ways of performing and sharing their skills, styles, inspiration. Michèle Steinwald of the Cowles Center (formerly at the Walker) together with the University of Minnesota Libraries Performing Arts Archives and a number of other local dance people have created this platform for the most important practitioners to share their stories – to share the ecstasy of how they were influenced by each other and describe encounters and places in the Minnesota dance scene and beyond. On the Cowles website/Youtube you can catch up on four of the five of these lectures/sharing sessions. This is dance history captured and archived on Youtube, covering tap dancing to contact improvisation to the history of performance spaces. This week's the conversation/lecture is about Outdoor Dances where you can see and hear the city's best dance makers known for outdoor pieces – Body Cartography (just finished a fabulous series of personal dances called Closer), Pramila Vasudevan (best ever piece performed under the overpass at Northern Spark 2012), Judith Howard (best choreographer and dance educator, now at Carlton College),  April Sellers ("sublimely idiosyncratic," 2015 City Pages best performance winner) and Patrick Scully (of Patrick's Cabaret and last summer's boat ballet). Have a seat and join the gathering so you can fill up on local dance history. -Rene Meyer-Grimberg
Click HERE for more information
SUNDAY, JANUARY 10
Opera On Tap Twin Cities presents Popera!
@ Honey
205 East Hennepin Ave – Lower Level
Minneapolis
6 pm Seating and Dinner, 6:30 pm Show / $5-15
The biggest trend in opera nowadays is taking opera out of the opera house and into non-traditional venues. One of the biggest proponents of that movement is Opera On Tap, a national group of various chapters that present opera music in the least likely venues imaginable. This Sunday, the Twin Cities chapter will remount its acclaimed cabaret Popera!, featuring arias that have been featured in movies, commercials, television shows, and more in the popular culture. -Todd O'Dowd
Click HERE for the Facebook event page
SUNDAY, JANUARY 10
Charlie Parr Residency
@ Turf Club
1601 University Ave
St Paul
7 pm / 21 + / $10
Charlie Parr is the torchbearer for the long standing tradition of Minnesota musicians who mostly sound like they come from somewhere far away from Minnesota. In the pre-climate change world, Minnesota winter's often left you snowblind and wishing to be very far away, so that could be the inspiration. The Turf Club is hosting a Charlie Parr residency throughout the once frigid month of January. These are also early shows so you can enjoy without worrying about work the next morning. Anyway, Charlie Parr plays music that will either complement your NYE guilt or soothe your persistent hangover, or both. -T.A. Wardrope
Click HERE for more information.
SUNDAY, JANUARY 10
Nightchain
@ Icehouse
2528 Nicollet Ave
Minneapolis
9 pm / 21 + / Free
If you can list more than 10 genres in your inspirations playlist, you probably don't really belong in this strange niche of up and coming artists. Why pick one or two genres when you can just have them all? Nightchain seems to be driving straight for the tunnel that leads right between these genres. By somehow going backwards they've jumped ahead. Nightchain brings a begrudgingly pop vision that tries to pull the great jams of the '90s within hearing range of the eagar. Imagine if your radio was stuck and playing then your TV screen glows bright blue and offers a freshly recorded collection of hip-hop stars whose pant legs far exceed the acceptable length of the 20th century. Something to think about if you are there for the All Ages entertainment. -T.A. Wardrope