Weekend What's What: 10/15-10/18
by Anthony Iverson
EDITOR: ANTHONY IVERSON / CONTRIBUTORS: TODD O'DOWD, JAHNA PÉLOQUIN, ANTHONY ENRIGHT, JON HUNT, BETH HAMMARLUND, ALLISON SHILINSKI, T. A. WARDROPE, PRESTON ROGOSHESKE, RENE MEYER-GRIMBERG, GIGI BERRY, JAKEY EMMERT, CHASE BURNS / HEADER IMAGE: CAROLINE ROYCE
Braaaiiinnnssss! Yes, that's right. This weekend, Minneapolis will host quite possibly the biggest mess of human flesh known to man. But whether that's your scene or not, we've got you covered in this week's guide — for the undead or otherwise. For those of you immune to this zombie-fever epidemic, this weekend features the enormous Twin Cities Book Festival, a rhythmic tap-dancing exhibition, the 10,000 Laughs Festival and much more for you to, ahem, feast on.
xo-l'étoile
THURSDAY, OCTOBER 15
(Exhibit runs through January 3, 2016)
Exhibition Opening: Standing Witness, site: Sage Creek and Edgeworlds
@ Mia
2400 3rd Ave S
Minneapolis
6-9 pm / All Ages / Free
This Thursday evening, Mia has your two-for-one art special. In Standing Witness, artist Catherine Meier captures the Sage Creek Campgrounds in the Badlands through her charming hand-drawn animation.The resulting imagery captures the natural evolution of the land. Also opening on Thursday is Edgeworlds, a collection of artificial landscape illustrations from Scottish artist Jamie Kinroy. Taking in the work of two artists at the beautiful Mia is definitely the most efficient way for an art lover to spend his or her evening. -Beth Hammarlund
Sunburst by Dale Chihuly
THURSDAY, OCTOBER 15
Third Thursday: Artoberfest
Minneapolis Institute of Art
2400 Third Ave S
Minneapolis
6-9 pm / Free
If you can handle any more beer this October (come on, we know you can!), check out the Minneapolis Institute of Art's Artoberfest tonight! The museum hooked up with The Growler mag for the event, and local breweries Wabasha Brewing Company, Fair State Brewing Cooperative, Fulton Beer, and Bad Weather Brewing Company will be offering uniquely infused and art inspired brews. There will be new music by Tropical Depression and the event coincides with the opening night of the newest MAEP exhibitions, which are always incredible. It should be a great event overall, but really, tasting beer specifically inspired by that crazy Chihuly "Sunburst" hanging over the lobby should be kind of fantastic, and totally worth it. -Allison Shilinski
Click HERE for the Facebook event page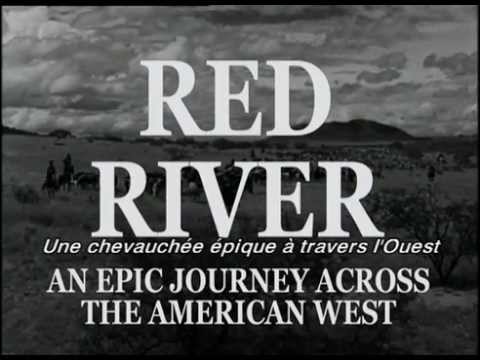 THURSDAY, OCTOBER 15
The West According to John Wayne: Red River
@ Heights Theater
3951 Central Ave NE
Columbia Heights
7:30 pm / $8
Few actors are as closely identified with a single film genre as John Wayne is to the westerns. While they can seem jingoistic in the light of 21st Century American values, the westerns in their heyday (roughly the late 1940s up to the early 1960s) were a soothing tonic to post-WWII, Cold War anxiety. At the center of it all was Wayne himself, a man's man to be sure but who peppered all of his roles with surprising amounts of emotion, intelligence and wit. In their continuing collaboration with the Trylon, the Heights is screening five of John Wayne's best western films on its gorgeous big screen. Next in the series is Howard Hawks' stirring 1948 cattle drive drama Red River, which not only is a clash between a father and his adopted son on the way business is done (played by Wayne and Montgomery Clift, in his film debut), but is also a clash of acting styles (Wayne's Old Hollywood approach versus Cliff's naturalistic approach, paving the way for more Method actors to come). Aided by a stunning cast (Walter Brennan, Joanne Dru, Coleen Gray, Harry Carey, John Ireland, and more), this film deftly combines the thrill of the cattle drive with intense personal drama in a way that few other Westerns have before or since. -Todd O'Dowd
Click HERE for Tickets and More Information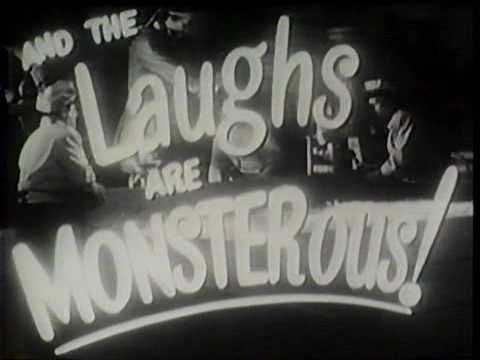 THURSDAY, OCTOBER 15 
Film 4M Presents Abbott & Costello Meet Frankenstein
@ The Black Forest Inn (Banquet Room)
1 E 26th St
Minneapolis
8 pm / $5 suggested donation
We spent many Saturday mornings watching Abbott & Costello Meet Frankenstein (1948). The memories of the movie might be a little fuzzy, but we can say for certain that it's (1.) really funny, and (2.) got intergenerational appeal. There are plenty of spooky movie screenings in Minneapolis during October, but Film 4M is the only group that's going to break out some classic Abbott & Costello for y'all. Film 4M is Minneapolis' answer to NYC's "Film Forum," and the group hosts monthly screenings in The Black Forest Inn's banquet room. Film 4M offers a swanky deal: there's free popcorn and entry is free (though a $5 suggested donation is encouraged). So go make some new buddies and bond over a pretty hairy wolfman costume.  -Chase Burns
Click HERE for More Information
CONTINUING THROUGH NOVEMBER 1
The Haunted Basement
@ The Soap Factory
514 2nd St SE
Minneapolis
Various Times / 18+ / $27 Fridays & Saturdays, $25 Sundays, Wednesdays & Thursdays
'It's the most wonderful time of the yeeeeeeeear / When the creatures come crawling / And demons start calling / To feed on your feeeeeeeear / It's the most wonderful time of the yeeeeeeeear.' Ah yes, autumn has arrived in Minnesota. You can feel it in the crisp chilly air, hear it when the leaves begin to crunch under your feet, taste it when your local mixologist starts serving up hot toddies. But nothing signifies fall in Minneapolis more than The Haunted Basement. The bone-chilling bloodcurdling hair-raising Haunted Basement. Every year, the Soap Factory brings together a talented, and quite possibly demented, team of visual artists and performers to create this macabre masterpiece. The final product is twisted, unsettling, and downright terrifying. No wonder it's an 18+ event and requires that all guests sign a waiver. This event will sell out, so we highly recommend purchasing your tickets as soon as possible. And, like your mom said, wear clean underwear. -Beth Hammarlund
Click HERE for the Soap Factory site
THURSDAY, OCTOBER 15 – SUNDAY, OCTOBER 18
Twin Cities Tap Festival
@ Southern Theater
1420 Washington Ave S
Minneapolis
Student Showcase: Thursday at 7 pm / $25
Master Showcase: Friday and Saturday at 7 pm / $30
Rhythmic dance has always been a huge part of the Twin Cities dance scene, so it seems only right that an entire festival to all the various versions of tap would eventually come to being. And so, the Twin Cities Tap Festival is here. Spearheaded by tap dynamo Kaleena Miller, the festival is a celebration of the impressive tap talent we have in town (with performances and workshops scheduled from The Flying Foot Forum, Elite Tap Fleet, Kaleena Miller Dance, Keane Sense of Rhythm, Youth Tap Ensemble, and Rhythmic Circus) along with national headliners Lisa LaTouche, Sam Weber and Nico Rubio. This promises to be one of the most fun dance festivals we've had in a long time and we can't wait for this! -Todd O'Dowd
Click HERE for Tickets and More Information
THURSDAY, OCTOBER 15
TU Dance In-Studio Showcase
@ TU Dance Center
2121 W University Ave
St. Paul
5 pm Reception, 5:30 pm Showing / Free Admission
We here at l'étoile love it when artists open up their studios for us laypeople to come see what they're doing. And we really love it when TU Dance opens up their studios for a peek at what they're working on. Led by the husband and wife team of Toni Pierce-Sands and Uri Sands, the company's signature blend of modern dance, classical ballet, and African-based and urban movements has made them one of the most unique voices in the Twin Cities dance scene. For this studio showing (which is serving as a teaser to their upcoming performances at the O'Shaughnessy in November), the company is showing excerpts from Mr. Sand's new piece "January" as well as work created by the company in collaboration with 2015 McKnight International Choreographer Gioconda Barbuto.
Click HERE for the Facebook event page
THURSDAY, OCTOBER 15 – SATURDAY, OCTOBER 17
Dean Moss: johnbrown
@ Walker Art Center – McGuire Theatre
1750 Hennepin Ave S
Minneapolis
Thursday – Saturday at 8 pm / $20-25
Few figures in history are as controversial or as open to interpretation as the 19th Century white abolitionist John Brown. Depending on who is telling the story, he was either a deeply committed man who believed that the only way for slaves to free themselves was through armed force, or a rabble rouser at best or America's first domestic terrorist at worst. Regardless of how he was viewed, Brown's raid in 1859 on the armory at Harper's Ferry, Virginia would be the powder keg that would inadvertently galvanize the South to secede from the Union, thus starting the Civil War. It is this complicated legacy that dancemaker and multimedia artists Dean Moss is examining in this interdisciplinary meditation on the the conflicting ideologies that Brown's actions represent, and how through history his actions have helped and/or hindered African Americans through the present day. (Note: The piece is co-presented by the Givens Foundation and is a centerpiece of their "Resistance and Rebellion" conference on Saturday the 17th which we talk about below).
Click HERE for Tickets and More Information
THURSDAY, OCTOBER 15 – SUNDAY, OCTOBER 18
(Additional Performances through October 28)
Broken Bone Bathtub
@ Various Locations throughout the Twin Cities
Various Times (Click HERE for Times) / $18 ($16 for 2015 Fringe Festival Button Holders)
One of the hottest tickets at this year's Fringe Festival was New York-based performance artist Siobhan O'Loughlin's immersive (literally!) one-woman show Broken Bone Bathtub. Inspired by what happened when she herself broke her arm years ago, the play sees a young woman (played by Ms.O'Loughlin) needing to use her friend's bathtub to bathe herself after an injury (and does so, with the help of the audience). Exploring themes of trauma, courage, and connection, the play is a quietly moving experience on humanity's nature for compassion to one another. Lest this sound too heady, the play is brought to life my Ms. O'Loughlin's charming and fearless performance. After touring with the show through England, Ireland, and the Isle of Mann, Ms. O'Loughlin has brought the show back for a limited run. Be Warned: because of the nature of the play, and because the play takes place at various people's homes in their bathrooms, tickets are extremely limited. Take our word on it: Do Not Miss This! -Todd O'Dowd
Click HERE for Tickets and More Information
THURSDAY, OCTOBER 15 – SUNDAY, OCTOBER 18
(Extended Through October 25)
To Kill a Mockingbird
@ Guthrie Theater – Wurtele Thrust Stage
818 S 2nd St
Minneapolis
Wednesdays – Saturdays at 7:30 pm, Sundays at 1 pm and 7 pm / $29-74
There are times we wonder if the Guthrie Theater is somewhat clairvoyant, because their choice to open the new season with a stage adaptation of To Kill A Mockingbird is too on the nose to be coincidence. Given the divisive public reaction to Go Set A Watchman, the time is so right for looking back at Harper Lee's iconic novel. To launch the Guthrie's 2015-16 season, director John-Miller Stephany (in his last production as associate artistic director) has assembled a who's who of local actors for the cast (including such powerhouses as Regina Marie Williams, Stacia Rice, Jennifer Blagen, T. Mychael Rambo, Ashley Rose Montondo, Bruce Bohne, J.C. Cutler, and tons more) to tell the story of Atticus and Scout Finch as they navigate the racial and community divides of 1935 Maycomb, Alabama. Highly recommended! -Todd O'Dowd
Click HERE for Tickets and More Information
THURSDAY, OCTOBER 15 – SUNDAY, OCTOBER 18
(Additional Performances through November 1)
Murder For Two
@ Park Square Theatre – Andy Boss Thrust Stage
20 W 7th Place
St Paul
Wednesdays – Saturdays at 7:30 pm, Saturdays and Sundays at 2 pm / $27 – 60
Two actor plays are always tricky as you have to have two actors that not only play well with each other, but each actor has to be a singular talent and personality that can captivate the audience. The difficulty factor intensifies with Murder For Two, Joe Kinosian and Kellen Blairgetting's two-actor musical murder mystery getting its area premiere at Park Square. Pulling from vaudeville as much as Agatha Christie, the play sees a small town policeman who is forced to solve a murder of a great author. With one actor (Nic Delcambre) playing the policeman, the other actor (Andrea Wollenberg) playing all of the suspects, and both playing the piano, this is one double-act that will slay the audience. Literally. -Todd O'Dowd
Click HERE for Tickets and More Information
THURSDAY, OCTOBER 15 – SUNDAY, OCTOBER 18
(Closing Weekend!)
Freshwater Theatre presents Pioneer Suite
@ Nimbus Theater
1517 Central Ave NE
Minneapolis
Thursdays – Saturdays at 7:30 pm, Sundays at 3 pm / $18, $15 with 2015 Fringe Festival button
Last year, as part of Freshwater Theatre's Archival Revival show, writer and composer Keith Hovis debuted "Mrs. Housel," a one-woman musical based on the real-life story of Margaret Housel, a Minnesotan woman who was known for repeatedly trying to commit suicide to draw attention to her husband's crimes. Acclaimed at the time, the chamber musical inspired the company and Mr. Hovis to explore other women from the pioneer times in our state with fascinating stories to tell; the result of which is the world premiere of Pioneer Suite, a chamber musical consisting of three one-act stories. In addition to the "Mrs. Housel" story, the piece features a tale about Martha Angle Dorsett, the first woman admitted into the Minnesota State Bar; and Mary Carpenter, a farm wife whose fourteen-year journal chronicled her life and death from depression, loss, and the bitter realities of being a woman on the prairie. With director Ben Layne leading an all star cast (including Kelly Matthews, Kendall Anne Thompson, and Gail Ottmar as the three leading ladies), this is one suite that you can't miss. -Todd O'Dowd
Click HERE for Tickets and More Information
THURSDAY, OCTOBER 15 – SUNDAY, OCTOBER 18
(Closing Weekend!)
Annapurna
@ The Jungle Theater
2951 Lyndale Ave S
Minneapolis
Tuesdays – Thursdays at 7:30 pm, Fridays – Saturdays at 8 pm, Sundays at 2 pm & 7:30 pm / $28-$48
Annapurna premiered off-Broadway last year to good reviews, but the buzz was mostly about the husband/wife comedy dream team of Megan Mullally and Nick Offerman. If you know anything about either of these two (how could you not?) then you know they're hilarious, zany, and sharp. The Jungle Theater's production has cast Terry Hempleman and Angie Timberman, two local actors known for their similar comedic chops. The production is set around a final reckoning inside a trailer in the middle of nowhere. The off-Broadway set contained a life-size trailer cut in half like a dollhouse, and director/designer Joel Sass has recreated this trailer design — it's pretty awe-inspiring. The Jungle Theater, like many theaters in town, is in the middle of a very large transition this year as a new Artistic Director takes control of the space. While this artistic shift is reason enough to see Annapurna, the all-star team of Timberman, Hempleman, and Sass are the real reason you should be reserving your seats now. -Chase Burns
Click HERE for tickets and more information
THURSDAY, OCTOBER 15 – SATURDAY, OCTOBER 17
Ten Thousand Laughs Festival
@ Various Locations
Minneapolis
Various times and prices / Check the schedule for details
The 10,000 Laughs Festival officially kicks off its fourth year Thursday evening with a variety of showcases throughout the weekend. Thursday features "The Home Team" and "The Away Team," while Friday will feature "Boy Kisses," "The Dirty Show" and "Think Fast." The laughs comes to a triumphant end on Saturday with brunch in the morning and a trifecta of shows in the evening. Showcase Showcase presents a variety of national and local comedians who will bring the house down in laughter. The Best of the Fest is hosted by Janine Brito and will feature, as its title suggests, the best of the fest (performers will be announced that night). Finally, at 11:59 PM, the Saturday Night Joke Fight will allow the comics to do what all comics do best: Old-fashioned roasting! The Comedy Corner Underground will be a crowded and funny room on Saturday evening. -Staff
Click HERE for tickets and more information
THURSDAY, OCTOBER 15
Peaches w/ Deap Valley, Shannon Blowtorch
@ First Ave
701 First Ave N
Minneapolis
7:30 pm / 18+ / $15
Funny thing that Peaches should arrive in town shortly after Madonna's latter day tour de force. While Madonna may occupy a certain artistic niche that is nearly impossibly to recreate, Peaches has done a damn fine job becoming something like the radical sexual artist that Madonna has flirted with. Sex in every sense of the word of course, her take on gender is as explicit, creative and frank as the blatantly erogenous material her thumping electro underscores. In a mythic pantheon that offers Madonna, Lady Gaga and perhaps Miley Cyrus, she is like all three Furies in one form. Heavy rockers Deap Valley obliterate the stage prior to her show and local demigod Shannon Blowtorch makes First Ave ready for the arrival. -T.A. Wardrope
Click HERE for tickets and more information
THURSDAY, OCTOBER 15
Chance the Rapper: Family Matters Tour
@ Myth
3090 Southlawn Dr
Maplewood
Doors 6:30 pm, show 7:30 pm / All Ages / $45
It's been a minute since Chance The Rapper has blessed up with his unique stage presence, but the wait is over people. Thursday night it's goin' down at the Myth. These shows are always a surprise. Chance has proven himself to be a seriously diverse talent, going beyond the triple threat and putting himself into a category that has almost made his stage name ironic. The young man is simply an entertainer. From showing us his acting abilities in the short film with Vice, Mr. Happy, to a glimpse into the real person behind the persona in Family Matters, it's simply a pleasure to watch the artist find his own path through the music he's brought to the people. If you are one of those parents that knows what your kids will be listening to as they grow, and really want them to to find a model amoungst the genre, this is your chance. It's all ages. That's right, so bring them out, or just bring your own crowd out. We know the sticker shock on the tickets, but we're also sure it will be quite some time before something like this happens again. -Preston Rogosheske
Click Here for Tickets & More Information
THURSDAY, OCTOBER 15
Girlpool w/ Kitten Forever, Half Tramp
@ Triple Rock Social Club
629 Cedar Ave S
Minneapolis
8 pm/ 18+ / $10 advance, $12 door
Girlpool is going to be playing some shows with alt-country heroes Wilco in the near future. This is a solid bill, as Girlpool plays in the same emotional field as Wilco's straightforward and elegant songwriting. There's plenty of other ways to describe them too: a bit folky, hints of Lou Reed's urban melancholy, and a philosophical debt to the all-woman bands of the nineties all touch on parts what happens in their music. There's just two of them and although their compositions are minimal or sparse, its remarkable how many feels they get into that space. -T.A. Wardrope
Click HERE for more information
THURSDAY, OCTOBER 15
Flip Phone presents Space Jam
@ Honey
205 E Hennepin Ave
Minneapolis
9:30 pm / 21+ / $5
Okay, so Flip Phone's Space Jam party might have more to do with space than with basketball, but we had an excuse to use a Lola Bunny gif, and we took it. (Though, as great as Lola's eye makeup may be, the undisputed heroines of the basketball court are the women of the Minnesota Lynx, who just brought home their third WNBA title in five years. How amazing is it to have a sports dynasty like this in our town?) This Thursday night, Flip Phone will transform Honey into a spacey black light paradise. Body paint and neon colors encouraged. Mid-'90s sports gear also welcome. Flip Phone is one of our favorite dance nights in town, especially when partygoers embrace the theme. So if you're hesitant about that DayGlo windbreaker from '95? Don't be. This is your night. -Beth Hammarlund
Click HERE for the Facebook event
FRIDAY, OCTOBER 16 – SATURDAY, OCTOBER 17
Open Casket
@ Casket Arts
681 17th Ave NE
Minneapolis
Friday 3-9 pm, Saturday 10 am-6 pm
Halloween is coming up, but don't be fooled by this event's name. Open Casket is no haunted house; it's the Fall open studio event at Casket Arts Building. With a musical lineup to include Mike Gunther, Black Widows, Hastings 3000, Jeff Ray and Hurricane Harold, and more, the artists and businesses working out of the building will open their doors for a weekend party. Casket Arts houses studios for jewelry, photography, ceramics, painting, woodwork, fiber arts, and much more. Get behind the scenes and learn about the processes of each studio, shop a bunch, enjoy some beverages, and welcome Fall with Casket Arts this weekend! -Allison Shilinski
Click HERE for the Facebook event page
FRIDAY, OCTOBER 16
(Exhibit runs through November 8, 2015)
Look Here: Making Visible the Invisible in Sustainable Art and Design Opening Reception
@ Minneapolis College of Art and Design – Concourse Gallery
2501 Stevens Ave S
Minneapolis
6-8 pm / All Ages / Free
MCAD's newest exhibition is an examination of our impact on the natural world. Featuring the work of seven Minnesota artists, including Christine Baeumler, Elizabeth Blair, Amanda Lovelee, Arlene Birt, Susan Crow, Craig Johnson and Holly Robbins, Look Here is an examination of our relationship with nature and a call for sustainability. The MCAD Gallery is known for its relevant thoughtful shows, and Look Here promises to be another exhibition that not only features excellent art, but will also leave the viewer with plenty of compelling subject matter to digest. -Beth Hammarlund
FRIDAY, OCTOBER 16
(Exhibit runs through December 13)
No Vacancy
@ Waiting Room
1629 Hennepin Ave Suite 300F
Minneapolis
7-10 pm / Free
The lurid glowing red No Vacancy sign that once was so ubiquitous on American highways may not be as common of late, but it still holds sway as a powerful symbol of a certain kind of seedy glamour that both attracts and repels. This appropriately titled exhibit at Waiting Room features work by seven artists who each explore the rich residue of habitation that clings to empty spaces. These vacant or temporary spaces hold dramatic tension as we imagine the stories and lives of those who recently used them. Using a variety of mediums, these artists have created unusual and sometimes discomforting works that will gnaw at the edges of your emotions. -Anthony Enright
Click HERE for more on Waiting Room
FRIDAY, OCTOBER 16
The Primal Forces Of Nature Opening
@ Rogue Buddha Gallery
357 13th Ave NE
Minneapolis
8 pm / Free
Having painter and illustrator, Alex Kuno, here in the Twin Cities is like being home to our own personal Edward Gorey. We've been following Alex's ongoing project, "The Miscreants of Tiny Town," a grim, sardonic, and ever-evolving narrative that spectacles the wayward children of an imaginary and mythical town. Although they are in truth dispirited and spawned from those dodgy worries that steal sleep from us once we're grown, the paintings have a sort of undeniable sickly sweetness lingering about them. In new work which ripens the lore of Tiny Town, Alex Kuno's inclusion of artificial and inherently optimistic language, Esperanto, illustrates the wispy union of the art to the real world. This Friday Alex will host an artist talk to discuss his various projects. -Allison Shilinski
Click HERE for the Facebook event page
FRIDAY, OCTOBER 16 – SUNDAY, OCTOBER 18
(Additional performances through November 15)
An Octoroon
@ Mixed Blood Theater
1501 S 4th St
Minneapolis
Wednesday – Saturday 7:30 pm, Sunday 2 pm / $20 reservations, Free two hours before every show (first come, first served)
Mixed Blood continues their 40-year streak of perfect programming by producing An Octoroon, written by up-and-coming playwright Branden Jacob-Jenkins. The play premiered in 2014 at Soho Rep, caused a media frenzy, and subsequently won the 2014 OBIE Award for best play. An Octoroon will bring fresh faces to Mixed Blood, like newbie Megan Burns as the titular character, as as well as some venerable Twin Cities stars. Focused around, well, many things, An Octoroon speaks deeply about race, with plenty of twists in its narrative.  Big-hearted in its experimentation with genre, though often classified as a melodrama, An Octoroon is one of the most talked about new plays in the United States. However, Mixed Blood's recent modus operandi seems to be to produce all of the most talked about new plays. That's just fine with us. -Chase Burns
Click HERE for tickets and more information
FRIDAY, OCTOBER 16 – SUNDAY, OCTOBER 18
Cults! Satanists! Neighbors!: The Blood on Satan's Claw
@ Trylon Microcinema
3258 Minnehaha Ave S
Minneapolis
Friday & Saturday at 7 & 9 pm, Sunday at 5 pm & 7 pm / $8
It's October, which means it's time once again for scary thoughts and scary films to populate our lives this season. For their celebration of the Halloween season, the Trylon is skipping the usual servings of guts and gore and screening films that are filled with psychological terrors coming not from "evil people," but from the shady dealings of friends and neighbors. Next in the series is director Piers Haggard's 1971 exploitive horror The Blood on Satan's Claw, one of the prime examples of the British folk-horror sub-genre that bloomed in the late '60s and early '70s in England. Centering on the strange goings on in a rural town in early 18th Century England when a deformed skull is unearthed, the film works as both a sensationalist film, but also works as a veiled parody of both the young folks and their strange ways and the adults and establishment trying to shut them down. Lurid? Yes, but bloody entertaining to watch. -Todd O'Dowd
Click HERE for Tickets and More Information
FRIDAY, OCTOBER 16
Ringo Starr & His All-Starr Band
@ State Theatre
805 Hennepin Ave S
Minneapolis
8 pm Show / All Ages / $83.50-154.00
When we talk about the Beatles, we often sideline the accomplishments of Ringo Starr. On the one hand, Starr was easily the most charming member of the Fab Four. On the other hand, the revered drummer and multi-intstumentalist was just as talented as a songwriter and performer as his bandmates (a fact confirmed by his solo induction in the 2015 class of the Rock & Roll Hall of Fame). In celebration of this and the release of his new album Postcards From Paradise, Mr. Starr is touring with the latest grouping of his acclaimed All-Starr Band (which, in this iteration, includes fellow singer-songwriter and guitarist Todd Rundgren, guitarist Steve Lukather of Toto, keyboardist Gregg Rolie of Santana and Journey, and singer Richard Page of Mr. Mister), who will perform from not only Mr. Starr's vast song catalogue (from his Beatles era to today) as well as numbers from his acclaimed band, all anchored by one of the greatest drummers in rock music. -Todd O'Dowd
Click HERE for Tickets and More Information
FRIDAY, OCTOBER 16
Hotpants
@ Lee's Liquor Lounge
101 Glenwood Ave
Minneapolis
9 pm / 21+ / $5
Old school soul, R&B and funk vinyl night Hotpants is ready to keep you dancing and moving all night. The Minneapolis institution has thrived over the past eight years with all the music you didn't even know you liked to dance to — rare soul and deep funk 45s spun by the Hotpants resident DJs Ben Mena and Brian Engel. Come let loose and get up on that good foot at Lee's Liquor Lounge this Friday. -Staff
Click HERE for the Facebook Event Page
SATURDAY, OCTOBER 17
Convening: Resistance and Rebellion
@ Hubert H. Humphrey Institute of Public Affairs
Cowles Auditorium
301 19th Ave S
Minneapolis
8 am-6 pm / $50
The place for art and culture in the broader context of advancing social justice may not be in question, but the character and tone of that engagement is a fraught and complex debate. On the heels of the Black Lives matter movement, the Givens Foundation's day long 'convening' Resistance and Rebellion aims to explore the role of art in revolution through conversations and presentations by contemporary artists, activists, critics, and writers. Both a historical exploration and a highly topical current conversation, Resistance and Rebellion takes on topics such as police brutality, the legacy of abolitionist John Brown, the role of Science Fiction in social justice movements and many other examples of using artistic works to convey social messages. Breakout sessions on all manner of detailed approaches to integrating social justice objectives into artistic and educational endeavors will round out the program. -Anthony Enright
Click HERE for Tickets and More Information
SATURDAY, OCTOBER 17
Twin Cities Book Festival
@ Minnesota State Fairgrounds
1265 Snelling Ave
St Paul
10 am-5 pm / Free
Ready for the largest and most exciting literary event of the year? That's right, this weekend is the annual Twin Cities Book Festival. The Rain Taxi sponsored event brings together industry professionals, authors, publishers and book lovers of all stripes in a vibrant celebration of our vital local literary culture. This is not just a book fair, there's plenty of readings, moderated chats and a variety of author events throughout the day, along with a variety of activities for all ages and nearly every interest. If you're even a passing literary enthusiast the Book Festival is a can't miss event for your weekend. -Anthony Enright
Click HERE for the complete schedule
SATURDAY, OCTOBER 17

Threshold Opening Night
801 Washington Lofts
801 Washington Ave N
Minneapolis
6-9 pm / Free
The lofts at 801 Washington Ave N will host an opening reception this Saturday. Featuring art by Ellie Kingsbury, Steve Ozone, Mark Granlund, and Cynde Randall, new exhibition Threshold features art that investigates the point at which things in nature begin or change. Although the art spans photography and painting and comes from a range of inspiration, common threads running through the work in Threshold will be aging, decay, and beauty in nature. The opening will also feature appropriately paired and aptly named, dark folkpunk music by The Meadows. -Allison Shilinski
Click HERE for More Information
SATURDAY, OCTOBER 17
Zombie Pub Crawl
@ Downtown Minneapolis
5 pm Gates Open, 6pm Music / 21+ / $20-25 advance, $30 door
Oh, it's on!  Time to dig up your bloody garments and slash a few threads (yes, we mean that literally). Zombie Pub Crawl is back in action this year for what seems to be yet another record breaking undead festival all around downtown Minneapolis. The line up and stages are more stacked than ever before, with some headlining notables such as Girl Talk, Sum 41 and Soulja Boy. Local talent is again coming in large, with a return from that gold-dripping sex machine you all know as Tickle Torture, those bloody bearded beasts in 4onthefloor, our not-so-secret dirty pleasure Suzie, and a helluva lot more all scattered around downtown. Here, do yourself a favor and pack your brains back in with this map. What's not to miss? The DEQUEXATRON BLOODTHOUSAND stage is definitely for the hip hop heads! Father, Bobby Raps, Tiiiiiiiiiip, Sonny Digital, Hurt Everybody, and Dookie. You trying to get done up right? There's professional makeup artists strategically placed on most every corner! #‎ZPC2015‬  -Preston Rogosheske
Click Here for Tickets & More Information
SATURDAY, OCTOBER 17
Black, Brown, and Queer All Over
@ The Exchange
3405 Chicago Ave
Minneapolis
6 pm / $5-25 sliding scale (pay what you can), $1 off for entry per non-perishable food item donated to The Exchange
The Exchange is a treasure for the Twin Cities queer community, offering services, support groups, and acting as a general hub of information. So it's no surprise that The Exchange is hosting Black, Brown, and Queer All Over again this year. The show features some of the best queer artists of color from throughout the Twin Cities, presenting a hodgepodge of singing, dancing, voguing, spoken word, and things yet to be termed. The event has flexible pay, and is accepting food donations in exchange for a cheaper entrace fee. Showcases like these are important for the community and its artists, and Black, Brown, and Queer All Over is a generous exploration of a wide range of dynamic local performers. -Chase Burns
SATURDAY, OCTOBER 17
Luna w/Diane Coffee
@ Cedar Cultural Center
416 Cedar Ave S
Minneapolis
7pm Doors, 8pm Music / All Ages / $20-25 (SOLD OUT!)
We are currently in the age of reunion tours from acts from the 90s, and while there have been many good ones of late that have come through town, we are super excited about the reunion of dream pop pioneers Luna. While frontman Dean Wareham and bassist Britta Phillips have done several albums as the duo Dean and Britta since the group's final album Rendesvouz in 2004, the full group (including guitarist Sean Eden and dummer Lee Wall) haven't played a show in a decade. But thanks to the success of several European shows last year, the group (in the famed 1999-2005 lineup) is back on the road with their shimmering guitars and moody melodies. While we would never encourage our readers to go find scalpers for tickets, this would be one of the few shows we would reconsider that stance. -Todd O'Dowd
Click HERE for More Information
SUNDAY, OCTOBER 18
Mac Miller w/ Goldlink and Domo Genesis; The Come Up
@ Mill City Nights
111 5th St N
Minneapolis
Doors 6:30 pm, show 7:30 pm / 15 + / $35 advance, $38 door, $59.50 balcony
The Pittsburgh kid is back in town, and he's bringin' in the crew on a come up tour. Well, the truth is, these cats have been up and kept it hot for a long ass time now. We're talking about the lyrical fader that is Mac Miller, along side Goldlink and Odd Future's Domo Genesis. That's the squad. It's pretty important to point out the capacity these hip hop shows are getting up to. Big enough to make sure to let everyone in, that is if you got the cash to pass through the gates. If that's not an issue, and you're that dedicated hip hop head, we definitely recommended snaggin' your balcony seats because this one's 15+.  Some take issue to it, but really, those kids aren't much to bust through to reach the rails up front. We'll see ya in the pit! -Preston Rogosheske