Weekend What's What: 9/24-9/27
by Anthony Iverson
EDITOR: ANTHONY IVERSON / CONTRIBUTORS: TODD O'DOWD, JAHNA PÉLOQUIN, ANTHONY ENRIGHT, JON HUNT, BETH HAMMARLUND, ALLISON SHILINSKI, T. A. WARDROPE, PRESTON ROGOSHESKE, RENE MEYER-GRIMBERG, GIGI BERRY, JAKEY EMMERT, CHASE BURNS / HEADER IMAGE: CAROLINE ROYCE
The weekend is here just in time for the commencement of fall, and with it comes an array of autumn-themed events like the Oktoberfest film feature at Black Forest Inn and NEBDA's Harvest Festival. This weekend also features the continuation of Minnesota Fashion Week, Minneapolis' second annual Trans Equity Summit and much more!
xo-l'étoile
THURSDAY, SEPTEMBER 24
Station to Station
@ Walker Art Center Cinema
1750 Hennepin Ave
Minneapolis
7 pm / Free
You may recall a little over two years ago when the art happening Station to Station literally rode into St. Paul via train, bringing with it an eclectic mix of artists and musicians. It was quite the event, with performers including Patti Smith staging a series of site specific events over the course of an evening. Now those events, and similar shows across the country have been compiled by organizer and director Doug Aitken into a full length film chronicling the interactions of a diverse group of artists in a variety of media. This free screening at the Walker is a great opportunity to revisit the performances and better understand the collaborative nature of Aitken's project. Tickets are available after 6 pm at the Walker's Bazinet Garden Lobby desk. -Anthony Enright
Click HERE for more information
THURSDAY, SEPTEMBER 24
MN4MN Blank Canvas Exhibition
@ Minneapolis Institute Of Arts
2400 Third Ave S
Minneapolis
5-9 pm / free
Hoping to bridge the gap where MNFashion left off in promoting, supporting and showcasing Minnesota-based companies, designers and artists, and boutiques, local collective Minnesota 4 Minnesota wishes to create a viable marketplace where designers have the opportunity to produce, present and sell their collections for retail, while providing a nurturing environment for emerging designers. Their movement has been going strong since their well-received, heavily attended MN4MN Fashion Show last year where designers like Carrier Pigeon, Christopher Straub, Emma Berg, Stephanie Lake Design, Target and Hackwith Design House showcased their designs alongside top Twin Cities retailers BlackBlue, Arrow, Atmosfere, Forage Modern Workshop, OMFORME and more. This weekend, MN4MN's Blank Canvas Project poises to take everything we know about the rubber soled shoe, the sneaker, as a utilitarian fashion accessory and expand it into an artistic inspiration and art statement. For this art/design/fashion/photography-fused exhibition, 13 local visual artists were given a pair of sneakers along with the rousing question "What does this object represent to you…and what does it inspire?" From there, their finished sneaker object art pieces were then passed along to 13 MN photographers to produce a fine art photograph using the final recreated/remixed sneaker. Witness and purchase the final collaborative pieces during tonight's opening reception while you enjoy tunes from DJ Chuck Chizzel and hobnob with local fashion leaders, fashion and art lovers, artists and photographers. A true union of the future of fashion and art. -Staff
Click HERE for the Facebook event page
THURSDAY, SEPTEMBER 24
FASHION WEEK MN – FGI Presents: Fall Into Luxury
@ Morrie's Luxury Auto
7300 Wayzata Blvd
Golden Valley
7-9 pm / $10-30 advance, $15-35 door
Fashion Week Minnesota wouldn't be complete without the fashionable folks of Fashion Group International of Minneapolis/St. Paul. FGI MSP is known for their social networking soirees, as well as informative and fun fashionable events. The group has gotten together a small powerhouse crew of local fashionistas and fashionistos for this one. Get ready for a showcase of fall looks styled by the owners of oh, only just the two best resale shops in the Twin Cities, Patric Richardson of Mona Williams and Daune Stinson of June Resale. Look forward to Gucci goodness, chic vintage Chanel, and Prada prowess on the runway. Looks for the ladies will be paired with one-of-a-kind jewels by none other than unstoppable local treasure, Stephanie Lake. In the gentlemen's quarter, the men's styles couldn't be better outfitted by local purveyors of heritage quality goods, Martinpatrick3. To top it all off, enjoy the company of state-of-the-art (and pretty!) Maseratis and your local celebrity hosts, Christopher Straub and Laura Schara. -Allison Shilinski
Click HERE for Tickets and More Information
THURSDAY, SEPTEMBER 24
Second Annual Minneapolis Trans* Equity Summit
@ Intermedia Arts
2822 Lyndale Ave S
Minneapolis
1-8 pm / Free
The Trans* Equity Summit returns this year to Intermedia Arts, a partnership between the City of Minneapolis and Intermedia. A daylong event, the Trans* Equity Summit seeks to include anyone who identifies as transgender as well as people who do not identify with the gender they were assigned at birth. The summit will focus on the criminal justice system in the context of the trans* community. Split between two parts, the summit's programming will be between 1 and 5 pm, and then the gallery opening for Visibili "T," a six week portrait series focusing on the Minneapolis trans* community, will happen between 6 and 9 pm. The summit is free, but seats can be reserved online. -Chase Burns
Click HERE to reserve free tickets
THURSDAY, SEPTEMBER 24 – SUNDAY, SEPTEMBER 27
Tournamento
@ Walker Art Center
1750 Hennepin Ave
Minneapolis
4-7 pm Theater Open, Onstage Seating $1, Auditorium Free
7 pm Onstage Performance/ Onstage Seats $24-28, Free Auditorium Seating
Inspired by and performed for the opening of the Herzog de Meuron addition to the Walker in 2005, Daylight (For Minneapolis) divided the stage and filled the whole theater space as a kind of homage. Sarah Michelson has been commissioned or partially commissioned by the Walker since then (Devotion in 2011). Her pieces beg the question – what is dance? And what could it be? Seven Bard College students who are in year two of a four-year residency (not all of them dancers) and 11 Perpich High School students are in this performance. Michelson did a series of pieces called Devotion #1-4 in different museums, with a particular relationship to painting and to the museum space. Since this is partially free (or $1 or more) you can enter the experience and see if the language of dance, a patterned sequence of movement in space, speaks to you or if it seems too foreign to understand. You may find you love the sound of the language and decide to learn more about it – the Twin Cities has a rich mix of movement cultures to explore, this is a good a place to start . -Rene Meyer-Grimberg
THURSDAY, SEPTEMBER 24
Story Club Minneapolis
@ Bryant Lake Bowl
810 W Lake St
Minneapolis
7 pm / 21+ / $6-12
A night of open mic and curated performance, the Story Club stage showcases talent in the safety of democracy—no judges, no scores, and a promise to bring writers, actors and audiences together in a comfortable and dynamic space. Founded in Chicago as a response to the "overwhelming abundance of Chicago poetry events and dudes with guitars," Story Club features performances, as well as three open mic spots chosen via raffle live during the show. This week's show will feature Sam Ferree and Jamie Amy Ann. Come prepared for anything! -Staff
Click HERE for Tickets and More Information
THURSDAY, SEPTEMBER 24
Addendum
@ Magers and Quinn
3038 Hennepin Ave.
Minneapolis
7-10 pm / Free
File this one under great ideas we can't believe we didn't think of. Local literary magazine Revolver asked six authors to imagine the lost chapter of a well known novel they wish had been written. These addenda to the originals will both be read at this event and also produced for sale alongside their parent volumes on Magers and Quinn bookshelves. Authors Madison Anderson, Joel Turnipseed, Dylan Fisher, Lara Willard, Paul Foster, Vince Gotera will be on hand, but you'll have to turn up Thursday to find out their literary inspirations and hear the finished products. -Anthony Enright
Click HERE for the Facebook invite
THURSDAY, SEPTEMBER 24 – SUNDAY, SEPTEMBER 27
(Additional Performances through November 15)
The Realish Housewives of Edina: A Parody
@ New Century Theatre
City Center
615 Hennepin Ave – 1st Floor
Minneapolis
Thursdays – Saturdays at 7:30 pm, Saturdays and Sundays at 2 pm / $34.50
Yes, we know. Reality show parodies are a dime a dozen, especially ones that take on Bravo's Real Housewives empire (such as Hulu's The Hotwives of Orlando and …Las Vegas). Thankfully, there are several big reasons to watch this localized parody. As created by Second City veterans Kate James and Tim Sniffen, the show not only mocks the ladies in question and grounds it locally in everyone's favorite suburb, but also the smarmy host/producer behind it, and the sheer madness of the mechanics in "reality" television. But the biggest reason in our eyes to see the show is the cast; a murderer's row of brilliant on-stage comedians including Kim Kivens, Katherine Kupiecki, Karissa Lade, Anna Hickey, Quinn Shadko, and Adan Varela. Though the lives on-stage may be realish, the laughs are very real. -Todd O'Dowd
Click HERE for Tickets and More Information
THURSDAY, SEPTEMBER 24 – SUNDAY, SEPTEMBER 27
Freestyle Theatre presents U/G/L/Y
@ Guthrie Theater – Dowling Studio
818 2nd Ave S
Minneapolis
Thursdays – Saturdays at 7:30 pm, Saturdays and Sundays at 1 pm / $15-22
Acting is a collaborative sport, but there are some actors who are so magnetic, so compelling just on their own, that other people are unnecessary. In that rarefied category lies Shá Cage. While she has always been a glorious highlight and generous presence in any cast that she's in, her solo work is where she shines (as witnessed by her recent IVEY win for her performance in Frank Theatre's production of the one-woman show Grounded). Which is why we're so excited about U/G/L/Y, her newest work and the second in a trilogy about the notion of identity. Working with her longtime collaborator E.G. Bailey, Ms. Cage uses music, video, movement, and multiple characters to examine and deconstruct the societal and personal concepts of beauty. You can not miss this! -Todd O'Dowd
Click HERE for Tickets and More Information
THURSDAY, SEPTEMBER 24 – FRIDAY, SEPTEMBER 25
(Additional performances in repertoire through October 4)
Sandbox Theatre presents The Little Pilot
@ The Southern Theater
1420 Washington Ave S
Minneapolis
Friday & Saturday at 7:30 pm, Sunday at 2 pm / $24 (Free for members of the Southern's ARTshare program)
Few people have had as interesting of a life as Antoine Marie Jean-Baptiste Roger, comte de Saint Exupéry; or as he better known as Antoine de Saint-Exupéry. Though he was a decorated pilot, pioneering aviator, and a revered poet, the French author is still best remembered for his iconic novel The Little Prince. For their fall production, Sandbox Theatre is returning to the Southern Theatre and taking the life and writings of Saint-Exupéry and using aerial work and projections to present an ensemble-created meditation on triumph, regret, and responsibility. Given Sandbox's tradition for visually sumptuous productions filled with theatrical magic, we can't think of any better company to bring Saint-Exupéry's story to life. – Todd O'Dowd
Click HERE for Tickets and More Information
THURSDAY, SEPTEMBER 24 – SUNDAY, SEPTEMBER 27
Always & Forever (Concert Weekend)
@ Illusion Theater
Cowles Center for Dance and the Performing Arts
528 Hennepin Ave – 8th Floor
Minneapolis
Thursday & Friday at 8 pm, Saturday at 4:30 pm, Sunday at 7 pm / $22-40
When it debuted in 1996, Always & Forever became one of the biggest hits in Illusion Theater's history. Created by some of the best and brightest talents in town (director Richard D. Thompson, music director Sanford Moore, and choreographer Garry Q. Lewis), the review told the story of different kinds of love as seen through the eyes of four African-American men set in a 1970s urban barbershop using the music of The Jackson Five, Percy Sledge, Marvin Gaye, Stevie Wonder, Smokey Robinson, Earth, Wind and Fire, and more. As part of their 40th Annivesary seaon, the company is remounting the work in a semi-staged concert format (inspired by the "Encores" series at New York's City Center); the better to show of the music (with the great Mr. Moore leading the pit) and the cast (featuring Julius C. Collins III, Dennis Spears, Gevonee Ford, and Isaiah Cummings). Always & Forever is a feel-good hit in the absolute best sense of the word and we highly reccomend it! -Todd O'Dowd
Click HERE for Tickets and More Information
THURSDAY, SEPTEMBER 24
Viet Cong w/ Greys
@ 7th St. Entry
701 First Ave N
Minneapolis
7 pm / 18+ / $12 advance, $14 door
Viet Cong have recently come under fire regarding the appropriation of their name and its remnants of a group that the Vietnamese community are quick to put behind them. In a recent Facebook post, the band very delicately explained why they are choosing to change their name after hearing countless firsthand points-of-view from Vietnamese people all across the world while on tour about why the name is harmful to them. Out of respect for the Vietnamese people, they're planning on changing their name and moving past this as quickly as possible. This is a big decision for a band to make, especially one that is having a breakout year like they are — and never once has the band played the victim in this instance, as they shouldn't. Now you've gotta respect a band like that, because now, not only do you know they're decent, open-minded individuals, but they also play some badass tunes that are unique from nearly everything else in 2015. They operate under a sound that is bold and percussive to create the perfect atmosphere for a live show. The name change brings to mind when The Morning Benders changed their name to Pop Etc due to the negative connotation "bender" has in other parts of the world. Let's just hope Viet Cong's sound doesn't do a 180 like Pop Etc did. But something tells us you can't get rid of a powerful sound like what Viet Cong currently has. -Anthony Iverson
Click HERE for more information
THURSDAY, SEPTEMBER 24
Toro Y Moi w/ Astronauts etc
@ Mill City Nights
111 Fifth St N
Minneapolis
8 pm / 18+ / $20 in advance & $28 at the door
Toro Y Moi takes over Mill City Nights in support of his latest release What For? on Thursday night! If you're a fan of danceable experimental R&B and pop you're definitely gonna love what Toro Y Moi mastermind Chaz Burdick brings to the table. Add hit songs "So Many Details," "Say That," "Campo," and "Empty Nesters" to your pregame playlist before heading downtown for this one. Oakland based band Astronauts, etc will be opening so get there early and give their cover of "Rocket Man" featuring Toro Y Moi a listen also! Chaz is a singer-songwriter known for his killer jams and puts on an even better live show so this is definitely one you don't wanna miss. -Gigi Berry
Click HERE for info on the Mill City Nights website
THURSDAY, SEPTEMBER 24
(Additional Performances through September 23)
Murder Shoes Minneseries w/ StoLyette and C. Kostra
@ Nomad World Pub
501 Cedar Ave S
Minneapolis
9 pm / 21+ / Free
I love love LOVE that the Nomad World Pub does "residencies." The way a band creates a scene and turns into a great live band is by doing a residency somewhere, playing once a week for a month and inviting along bands they fit with perfectly. People show up, see their friends' bands, see other like-minded bands, and boom — a scene. This month it's Murder Shoes, who are just coming off their magnificently fuzzy, mysterious EP Little Lost — their combo of twangy, distortion-drenched guitars and ominously disaffected female vocals is so damn good. And this week, they've brought along Wastrels, Brilliant Beast and Blueclaw in support. Go, more than once. -Jon Hunt
Click HERE for More Information
FRIDAY, SEPTEMBER 25
Fey: Drawings by Joe Sinness
@ Macalester Art and Art History Department
Law Warschaw Gallery, Fine Arts Commons 105
St Paul
7-9 pm / Free
Joe Sinness's recent work transforms portraiture and still life into "glossy, yet melancholic, tributes to queer performance." His drawings are carefully staged to fuse humor and sexual desire into work that is sacred and profane. The drawings that have already been released are gorgeous, conjuring up familiar images that are also unique, and suggest that "Fey: Drawings by Joe Sinness" will be a gallery highlight of the season. A graduate of St. John's University and MCAD, Sinness has received McKnight Fellowships and an Artist Initiative Grant from the Minnesota State Arts Board. The opening reception will be from 7-9 pm, showcasing a range of drawings described as "a type of strip tease" — a fun way to start or end a Friday evening.  -Chase Burns
Click HERE for Ticket Information
FRIDAY, SEPTEMBER 25
Out of the Labyrinth: Contemporary Mexican Ceramics
@ Northern Clay Center
2424 Franklin Ave. East
Minneapolis
6-8 pm / Free
As you may expect the state of modern Mexican ceramics extends far beyond the pre-Columbian pottery that may immediately be called to mind. There's a deep bench of talented artists working both in updated versions of traditional folk arts and in contemporary vernaculars. Northern Clay Center's Out of the Labyrinth: Contemporary Mexican Ceramics, curated by Robert Silberman, presents the work of a number of respected contemporary Mexican studio artists for an exciting overview of the current state of the ceramic arts in our neighbor to the South. Opening at the same time is an exhibition of work from seven emerging artists who make up the inaugural class of the Minnesota New Institute for Ceramic Education (MN NICE), make sure to check it out while you're there. -Anthony Enright
Click HERE for more information.
FRIDAY, SEPTEMBER 25
(On View through October 24)
Collect Call 2
@ SooVAC
2909 Bryant Ave S
Minneapolis
6-9 pm / All Ages / Free
It's impossible to quantify just how much the SooVAC has done for the Twin Cities arts community, but we can certainly agree that one of its most impressive achievements is its commitment to connecting artists and patrons. Collect Call 2 is the Soo's second celebration of local collectors. Several patrons will be sharing pieces from their private collections, and since many of these pieces were acquired directly from the artists, this line-up will include plenty of public debuts. It's not often that art patrons are celebrated, but their financial, cultural, and emotional support is what keeps art alive and thriving in this town. Collect Call 2 is an opportunity for both artists and fellow art-lovers to express their gratitude. -Beth Hammarlund
Click HERE for the Soo Visual Arts Center site
FRIDAY, SEPTEMBER 25
FASHION WEEK MN – TIM+THOM Presents LARK with Samantha Rei
@ Minneapolis Club
729 2nd Ave S
Minneapolis
7-11 pm / $30-70
LARK presented by TIM+THOM will be true to its name as a fun and daring escapade into local fashion.  The runway event will feature new collections by TIM+THOM, Samantha Rei, Jagress Intimates, and emerging designer, Shiader Vue. Accessories will be provided by Apatico and Black Spoke Leather Co. We look forward to what some extra savory and locally crafted leather accessories by Black Spoke Leather Co. will add to this tantalizing event. LARK also boasts a live musical performance by Scott Gusts, a pop up artist gallery with editorial fashion photographs, and a film by Andrea Jill Wesley. We're not exactly sure what a live Instagram hashtag printer is, but we are totally into that, too. Don't be afraid to upgrade your evening to VIP status and take advantage of a private cocktail hour, priority seating, a meet and greet with designers, one complimentary drink ticket, and of course, the infamous swag bag. -Allison Shilinski
Click HERE for Tickets and More Information
FRIDAY, SEPTEMBER 25 – SATURDAY, SEPTEMBER 26
Junkyard Theatre presents Broadway, Circa 1986 featuring Mistress Ginger
@ Bryant Lake Bowl Theater
810 W Lake St
Minneapolis
Friday 7 pm, Saturday 10 pm / $10 advance, $15 door
Mistress Ginger — the city's favorite vegan drag songstress — descends onto Bryant Lake Bowl this weekend, bringing a cabaret cruise through the 1980s. Think angular shapes, padded shoulders, glitzy glam, and "frisky felines." Ginger promises La Cage to Sondheim, and is backed by Joey Clark on piano. Tickets can be reserved in advance for $10, or bought at the door for $10 with a Fringe button. Otherwise, tickets are $15. Mistress Ginger is a local fave, so go relive the Broadway of the '80s (or experience it for the first time). -Chase Burns
Click HERE for the Facebook event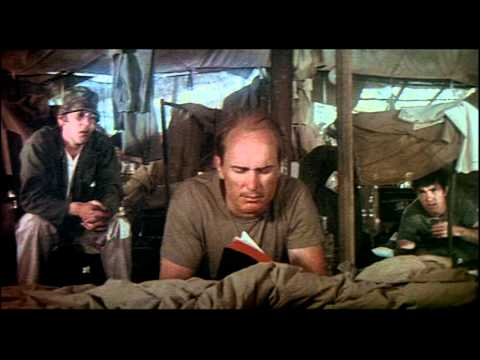 FRIDAY, SEPTEMBER 25 – SUNDAY, SEPTEMBER 27
The Blessed Profanity of Robert Altman: MASH
@ Trylon Microcinema
3258 Minnehaha Ave S
Minneapolis
Friday and Saturday at 7 & 9:15 pm, Sunday at 5 & 7:15 pm / $8
Of all the various weekend retrospectives done there, few are so fit for the Trylon Microcinema as the films of the late Robert Altman. This might sound slightly oxymoronic given that his films are often big in scope, big in theme, and massive in cast (with every actor worth their salt in Hollywood clamoring to work with him). But the Trylon is the perfect venue for showing off Altman's sly satirical streak, his pioneering use of overlapping naturalistic dialogue and stylized images, and the frequently playful way he engaged the audiences of his films. As the finale of their series, the Trylon is screening Alman's breakthrough film. While the story of the 4077th Mobile Army Surgical Hospital in South Korea (freely adapted from Richard Hooker's novel) is best known via Larry Gelbart's iconic television series, Altman's film adaptation (with a screenplay by the iconic Ring Lardner Jr.) is both the funniest and bleakest of the bunch (or as film critic Pauline Kael put it, "the best American war comedy since sound came in"). While it can be mean-spirited (particularly in the handling of Hot Lips), the film's anti-authoritarian stance towards the military hierarchy is playful in the extreme; lampooning the lunacy of war (be it the Korean one when the story is set, or the Vietnam one that Altman and company were taking swings at). And thanks to a who's-who of iconic 70s character actors (Elliot Gould, Donald Sutherland, Tom Skerritt, Sally Kellermanm, Robert Duvall, René Auberjonois, Michael Murphy, Bud Court, and Gary Burghoff – the only actor to reprise his role in both versions of the story), Altman's vision of the hells of war is hellaciously entertaining. -Todd O'Dowd
Click HERE for Tickets and More Information
FRIDAY, SEPTEMBER 25 – SUNDAY, SEPTEMBER 27
Film 4M Oktoberfest Film Festival
@ Black Forest Inn
1 E 26th St
Minneapolis
8 pm each night / Free
If you didn't know this, many village bars in Germany have little stages and performance places where locals can do community theater. The Black Forest Inn has a room next door for those little extra things as well and Tom Siler has taken up residence more regularly than anyone with his Film4m group. OK, you could call it a banquet space, nevertheless, in conjunction with the Black Forest Oktoberfest, they will show classic black and white films from the '20s-'30s. Friday night Marlene Dietrich graces the on screen stage of The Blue Angel and falls "in love again" (or really out of love as expected, that poor schoolteacher!). Saturday, in conjunction with a costume party, they show Golem — the expressionistic silent film from the early '20s that tells a version of the original Frankenstein concept based on a 16th century Prague legend (and a 1915 novelization) about a clay mass brought to life to do the master's bidding and protect the Jews of the city but gets out of control and turns evil. Finally, on Sunday, the original German vampire film, Nosferatu. This film is also expressionistic, with very cool painted sets that are askew and disorienting (note how you tilt your head while watching to try to straighten it out). German movies from this era are extraordinary visually and a lot more fun with a beer and other people around. -Rene Meyer-Grimberg
Click HERE for more information
FRIDAY, SEPTEMBER 25
Coup d'Cabaret Burlesque Variety Show
@ Coup d'état
2923 Girard Ave S
Minneapolis
11 pm / 21+ / Free
Given the burlesque boom happening in the Twin Cities, it was only a matter of time before it would finally reach Uptown. Leave it to local burlesque icon Sweetpea and her cohorts in The Vigilantease Collective to seize the opportunity by launching a new late night variety review at Coup d'état. Featuring the best burlesque and drag performers in the Cities this is not only a solid lineup, but given that it's also free it is a great entry into what makes the Twin Cities burlesque scene so special. Highly recommended. -Todd O'Dowd
Click HERE for the Facebook event page
FRIDAY, SEPTEMBER 25 & SATURDAY, SEPTEMBER 26
Mears Park Muse
@ Mears Park
221 5th St E
St Paul
8-11 pm / All Ages / Free
Music in Mears has come to its conclusion this year, but the weather is still prime for folks that are still looking at having some quality family-friendly happenings in Lowertown. As the music goes mute, our local creatives are about to show us what other muses drive their passions.Let us present to you Mears Park Muse! It's a silent affair, a "quiet celebration in and of the place that unites and inspires the people of Lowertown. Equal parts reflection and play, this two night event will feature art, light and sound installations by neighborhood artists."  Some of those artists includeHeather M. Cole, Chris Beckstrom, Chad Hambright, Sendero Flamenco and the infamous Yeti Steady! Come enjoy the park and see what the good people of Lowertown have up their sleeves!  -Preston Rogosheske
Click Here for More Information
FRIDAY, SEPTEMBER 25
ON AN ON w/ Eliot Sumner, AATS
@ Turf Club
1601 University Ave
St Paul
8 pm / 21 + / $12 advance, $14 door
Looking over the tour schedule for ON AN ON's latest tour has to feel pretty good for fans of the band. They've got a sold-out show in New York right in the middle of it. This Turf Club gig is the last stop on their "And the Wave has Two Sides" tour. It's a tour and an album worth celebrating, right on the edge of arty independence and pop appeal. Hey, did you know Sting has a kid? He has several and Eliot Sumner is one of them. I am sure this is only one reason she hasn't performed under her real name until recently. This is worth mentioning only because she has moments closer to Peter Gabriel's blend of popular and world music than anything that Sting has put out. AATS will set an airy soundscape to welcome the fall and set the mood for the evening's aural textures. -T.A. Wardrope
Click HERE for more information.
FRIDAY, SEPTEMBER 25
Grrrl Scout Presents Mess Hall
@ Triple Rock Social Club
629 Cedar Ave
Minneapolis
9 pm / 21+ / $10
Grrl Scout is hosting three different queer or female-fronted bands at each of their Mess Hall events, with an intent on broadening the landscape of Minneapolis' music scene. Friday night's event features pop punk band Kitty Kitty Bang Bang, the electronica music of Blackwood, and NYC-based synth-pop group Bell Roar. Minneapolis-based Lady Parts (no giggling!) will also offer their unique dance/indie sound. Go for an event that will get your ears open and your body moving. -Jakey Emmert
Click HERE for the Facebook invite.
SATURDAY, SEPTEMBER 26
First Annual Northeast Brewers & Distillers Association (NEBDA) Harvest Festival
@ NorthGate Brewing
783 Harding St NE
Minneapolis
11-1 am/ All Ages / Free
It's the first ever harvest festival for the Northeast Brewers & Distillers Association, something we can only expect to be a long standing tradition. With 13 members already in the association including notables such as NorthGate, Indeed, Fair State, Dangerous Man, Boom Island, Wander North and Tattersall, it's fair to say this is going to be a serious staple for the neighborhood. It's free to attend ($2 for a drink wristband) despite a killer music lineup that kicks of with Mike Munson, plows all the way through 8 more acts and headlines with Chris Koza's Rogue Valley. Get in early and make a day of it! It's all done in tandem with two amazing causes: The Sheridan Story, which is fighting child hunger, and Free Bikes 4 Kids. Take that extra change from admission and make a real change! -Preston Rogosheske
Click Here for More Information
SATURDAY, SEPTEMBER 26
Open Streets Minneapolis: Lowry Ave N
@ Lowry Ave N
Minneapolis
Noon-6 pm / Free
The summer is here as Open Streets Minneapolis has returned for its fifth season of turning major traffic zones into pedestrian thoroughfares for one glorious day. Based on the Ciclovía tradition started in Bogotá, Columbia, the tradition of shutting down major streets and allowing them to be taken over strictly pedestrian traffic has been an empowering one; allowing communities to leisurely explore streets and take in all of the local vendors therein while getting to really explore a street in the presence of like-minded enthusiasts. As the next event in the series, Lowry Ave N opens up for exploration of all the various shops and attractions that cut through the Eat Street area. As far as we're concerned, this is a perfect way to spend a Sunday afternoon. -Todd O'Dowd
Click HERE for the Open Streets Minneapolis site
SATURDAY, SEPTEMBER 26
(On View through October 25)
The Quilts of Gee's Bend
@ Douglas Flanders Gallery
818 W Lake St
Minneapolis
6-9 pm / All Ages / Free
We've said it before and we'll say it again, textiles are one of the most criminally under-appreciated forms of art. And in the realm of textile art, both modern and traditional, quilting reigns supreme. The painstaking techniques and endless hours that are required to create just one piece are matched only by the love and strength that the quilter puts into each stitch. Perhaps the most famous American quilters are a group of women from Gee's Bend, Alabama. This secluded African-American community is the home to an enclave of artists whose work the New York Times called "some of the most miraculous works of modern art America has produced." Some of those famous quilts are currently on a national tour, and this Saturday evening, we celebrate their arrival to Minneapolis. Though the exhibition will be on view through October, we recommend hitting the opening night. Not only will you be able to enjoy the tremendous beauty of these quilts from the women of Gee's Bend, the event is an opportunity to connect with other art-lovers to celebrate these often unsung artists and their remarkable traditions. -Beth Hammarlund
Click HERE for the Douglas Flanders site
SATURDAY, SEPTEMBER 26
(On View through October 24)
Jacob Bannon: Fragments
@ CO Exhibitions
1101 Stinson Blvd Ste 2
Minneapolis
7-10 pm / All Ages / Free
One of the best things about going to an opening at CO Exhibitions is that it's never a gamble. Owned and operated by Burlesque of North America, every show at CO delivers rich modern art. This Saturday's opening is sure to be another success with new works from Jacob Bannon, a visual artist also known for his musical contributions to hardcore and punk. We cringe at using the overused and diluted term "edgy" to describe Bannon's work, but his mixed media pieces and screen prints always leave you feeling that he's ahead of the game, just on the edge of what's coming next. A visual assault of chaos and color, Fragments is sure to be another in a long string of hits for both Bannon and CO. -Beth Hammarlund
Click HERE for the CO Exhibitions site
SATURDAY, SEPTEMBER 26
V to Shining V MN
@ The Third Bird
1612 Harmon Pl
Minneapolis
Grown Ass Carnival: 2-5 pm / 16+ / $5, $10 for both events
Celebrity Karaoke: 5:30-8 pm / All Ages / $10, $50 assured seating
If there was any doubt in your mind about how to spend this upcoming (and supposedly sunny and gorgeous) Sunday, we have your answer. This weekend, Lady Parts Justice, a "cabal of comics" co-founded by The Daily Show co-creator Lizz Winstead and committed to protecting women's reproductive rights, brings its traveling national event, V to Shining V, to the Third Bird in Loring Park. Spend your lazy Sunday afternoon pinning the tail on the jackass and practicing your NuvaRing Toss at the Grown Ass Carnival. When the sun begins to dip, the celebrity karaoke begins, featuring performances from Winstead, Chan Poling of Suburbs and New Standards, Robyne Robinson of Arts at MSP and Rox Jewelry, Danny Murphy of Soul Asylum and Golden Smog, Nancy Lyons of Clockwork and the Family Equality Council, Janey Winterbauer of Wits and The New Standards Holiday Show, Joan Vorderbruggen of Hennepin Theatre Trust and Artists In Storefronts, Holly Miranda of Dangerbird Records, and beloved Twin Cities DJ Barb Abney of GO 96.3. That is some sick celebrity karaoke, and we're waiting with bated breath for Robinson's much anticipated performance of "Motownphilly." This event is sure to be packed, so consider purchasing a $50 ticket in advance, which guarantees your seating and goes towards your purchase of dinner and drinks from Third Bird. -Beth Hammarlund
Editor's Note: Robyne Robinson's performance of "Motownphilly" has not yet officially been confirmed.
Click HERE for the V to Shining V site
SATURDAY, SEPTEMBER 26 – SUNDAY, SEPTEMBER 27
(Closing Weekend)
Four Humors Theater presents Four Humors' Lolita: A Three Man Show
@ The Southern Theater
1420 Washington Ave S
Minneapolis
Saturday at 2 pm & 7:30 pm, Sunday at 2 pm
Four Humors Theater has always been one of the more daring comedy troupes in the Twin Cities (for example, this year's show at the Fringe where they randomly perform one of the festival shows based solely on their description and press photo). So, when the company announced that for their debut as part of The Southern's ARTShare program they were remounting their critically-acclaimed one-hour adaptation / deconstruction / examination / bastardization of Vladimir Nabokov's seminal novel (and the equally seminal film by Stanley Kubrick), we were extremely excited. The best description of the show is the one the company has provided on their website: "A one hour stage play by Four Humors, based on the two and a half hour movie by Stanley Kubrick, based on the five-hour screenplay by Vladimir Nabokov, based on the 300 page novel by Vladimir Nabokov, as told by three idiots." To say any more would spoil the genuine twists and turns of the piece, but what follows is a highly intelligent and surprisingly illuminating take on "the only convincing love story of our century" (according to Vanity Fair), hidden amongst all the hilarity. And when it's assayed by one of the funniest groups in town, we can not recommend it enough! -Todd O'Dowd
Click HERE for Tickets and More Information
SATURDAY, SEPTEMBER 26
FASHION WEEK MN – Envision Fall 2015
@ Orchestra Hall
1111 Nicollet Mall
Minneapolis
8 pm Doors (7 pm VIP Doors), 9 pm Show / $25-30 General Admission, $60-75 VIP
Now that Fashion Week MN is back, it makes sense that the final event would be the granddaddy of fashion events in the Cities. Once again returning to Orchestra Hall, Envision is the biggest fashion event in town; a meticulously curated night of fashion not only celebrating the latest trends but celebrating some of the best deisgners, makers, and boutiques in town (with this year's lineup featuring ACG, Caroline Hayden, Cliche, Cory Allen, Form over Function, Jenny Carle, Joeleen Torvick, Kjurek, Russell Bourrienne, Sarah Furnae, Tessa Louise, Yevette Willaert, Aldo, Goorin Bros., Larissa Loden, Mona Williams, Rewind, Stephanie Lake Design, and See Eyewear). Expect a night of great fashion, great music (courtesy of DJ and producer Mousieur Adi) and a whole lot more! -Todd O'Dowd
Click HERE for Tickets and More Information
SATURDAY, SEPTEMBER 26
(Additional Performances through October 24)
Minnesota Opera presents Ariadne Auf Naxos
@ Ordway Center for the Performing Arts
345 Washington St
St. Paul
8 pm Performance / $25 – $200
The Bacchaus Bash @ The Saint Paul Hotel
350 Market St
St. Paul
10 pm Doors / $35-50
The fall is here, which means it's time for everyone's favorite local opera company to kick off their new season. And this year, they're starting with a bang in the form of Richard Strauss' iconic comedy. When a rich patron invites a young composer to debut his serious opera at the same time as a commedia dell'arte troupe, the sparks (and fireworks!) fly in the wildest retelling of the Ariadne myth ever seen. And thanks to Strauss' sinuous score, this is one of the most radiant romantic comedies in all of opera, and a perfect entry into the world of opera. For their opening weekend, Minnesota Opera is throwing their annual pre-performance season opening gala dinner and then, following the performance, our old friends at Tempo are throwing a fabulous post-show party at the Saint Paul Hotel with wine and dancing with DJ Jonathan Ackerman. Be there and join us in shouting bravi to the opening of Minnesota Opera's season. -Todd O'Dowd
Click HERE for Tickets and More Information
Click HERE for more information about The Bacchaus Ball
SATURDAY, SEPTEMBER 26
King of the Castle 2015 Pageant
@ Town House Bar
1415 University Ave W
St Paul
10 pm / $5
Who's the King of the Castle? Get on over to the Town House Bar and find out. The King of the Castle Pageant puts contestants through four categories — Group Interview, Creative Formal Wear, On Stage Question, and Talent — to determine who's got what it takes to be the King of the Castle. Prizes, sashes, crowns and "more" are rewarded, and attendees will be rewarded with special guests (read: past King of the Castle winners and Montell Infiniti Ross, Mr. Gay Southern States USofA 2015). Drag pageants are their own beast, and everyone should experience the magic. (Plus, the $5 cover is a total steal.) -Chase Burns
Click HERE for the Facebook event
SATURDAY, SEPTEMBER 26
Destroyer w/ Jennifer Castle
@ Fine Line
318 First Ave N
Minneapolis
8 pm / 18+ / $20
God knows we love Destroyer — the Canadian group has that thing all Canadian groups have, those BIG-ASS HOOKS, those gorgeous melodies, everything arena-ready even though it's fully in the indie pocket. Everytime I listen, I hear their obvious love of Waterboys, which is never a bad thing — the croaky, rough-'n'-ready vocals, the horns, the soul influence, it's all there. We didn't know from Jennifer Castle, but her gorgeous, torchy, heartbreaking songs and laconic voice is quite a heady combo. -Jon Hunt
Click HERE for Tickets and More Information
SATURDAY, SEPTEMBER 26
Gigamesh
@ The Exchange Mpls
10 S 5th St
Minneapolis
9 pm/ 21+
Gigamesh, the noted DJ of mixology, is stopping in Minneapolis to help welcome The Exchange to the downtown club scene. You can expect something better than an average club night, as Gigamesh has a style and attitude that make him the personality he has become. He's got a mathematical style that is more disciplined than most but also energetic enough to keep people moving on the floor. He also has dinosaurs with laser weapons on the cover of one of his mixes, so there's that too. Any and all attempts to discern the door for this event has become total fail. It's a fair bet to say it isn't free. -T.A. Wardrope
Click HERE for the Facebook invite.
SATURDAY, SEPTEMBER 26
Step Rockets Mix Tape release w/ Van Stee & Warehouse Eyes
@ Triple Rock Social Club
629 Cedar Ave S
Minneapolis
9 pm / 18+ / $6
Boy, Step Rockets are interesting as hell. They're so not the kind of band you'd think of coming from Minneapolis at all — they're tight, super earnest, full of post-punk angularity and sweet-voiced vocals and electronic blipping and bleeping and hooks as wide as the sky. If I say they remind me a little of early Killers, I mean that in the best possible way (I'm a huge fan) — maybe it would be hipper to be sloppy and fuzzy but I love that they just fully pursue their vision of a kind of perfect-world radio pop. Oh, I love them, I really do. We love Van Stee quite a damn lot over at l'étoile, too — their own brand of electronic intrigue is quite damn appealing, and Warehouse Eyes are right in that same pocket, just gorgeous as hell and right-on. Great, great damn music, all of this. -Jon Hunt
Click Here for the Facebook event page
SUNDAY, SEPTEMBER 27
Full Fashion Panic

@ MCAD
2501 Stevens Ave
Minneapolis
2 pm / $15 advance, $20 door
As a part of the SGMS (Schoolgirls and Mobilesuits) academic conference this weekend, MCAD will host the 12th Annual Full Fashion Panic event. Taking place on the third day of the popular anime and manga conference, Full Fashion Panic will explore fashion and culture in relation to anime, manga, and pop culture. Whether you're a pro at anime, a little curious about what manga is all about, or really love those unbeatable, crazy Japanese street styles like us, check out this showcase of street fashion capsule collections inspired by the best. A unique event tailing Fashion Week Minnesota, there's no way you won't leave Full Fashion Panic this Sunday with at least one neon idea that is so crazy, it just might work to cause a scene in the Twin Cities. -Allison Shilinski
Click HERE for Tickets and More Information
SUNDAY, SEPTEMBER 27
John Hodgman: Vacationland
@ Cedar Cultural Center
416 Cedar Ave
Minneapolis
7:30 pm / All Ages / $25 (Sold Out)
John Hodgman, The Daily Show alum (or recognizable PC stand-in) and author (That is All), brings his Vacationland show to Minneapolis on Sunday. The show will discuss his upbringing in Massachusetts, his "exile" in Maine, rural America and more. Hodgman's Netflix stand-up special, Ragnarok, was named one of the top 10 2013 comedy specials by Village Voice. An unofficial meet-and-greet will take place after the show. Per Hodgman's Facebook page,  the show is sold out. -Jakey Emmert
Click HERE for more information
SUNDAY, SEPTEMBER 27
Naked Girls Reading: Wish You Were Beer
@ Southern Theater
1420 Washigton Ave S
Minneapolis
8 pm / $20 ($15 with a library card or ARTshare membership)
If there ever was an award for truth in advertising, then Naked Girls Reading would get it hands down. The title says it all; the local offshoot of the long-running national performance movement where gorgeous, fascinating women serve up literary works au naturel. For this month, show curator (and local burlesque luminary) Queenie Von Curves and her special guests (local burlesque favorites Redbone and Busty LaRoux) are back at their new home at The Southern with an evening of readings of beer and Munich and more in celebration of the 205th anniversary of Oktoberfest. In addition, there will be beer trivia with prizes of Summit Oktoberfest (of course). . -Todd O'Dowd