Weekend What's What: 5/21-5/24
by Anthony Iverson
EDITOR: ANTHONY IVERSON / CONTRIBUTORS: TODD O'DOWD, JAHNA PÉLOQUIN, LEE PURVEY, JULEANA ENRIGHT, ANTHONY ENRIGHT, JON HUNT, BETH HAMMARLUND, MAGGIE LAMAACK, ALLISON SHILINSKI, TODD WARDROPE, SUSAN WOEHRLE, PRESTON ROGOSHESKE, RENE MEYER-GRIMBERG, GIGI BERRY, JAKEY EMMERT, MIKE JONES / HEADER IMAGE: CAROLINE ROYCE
It's Memorial Day weekend, which means it's officially outdoor event season, and this weekend is definitive proof. The Twin Cities kicks off music festival season with one of the biggest hip-hop festivals in the country and also carries over the block party atmosphere from last weekend as Memory Lanes dishes up a local outdoor music lineup second to none. Add to that a brace of great theatre in town, some can't miss art shows, the dazzling Ebony Fashion Fair retrospective, and the return of the Artist-Designed Mini-Golf to the Sculpture Garden, and you have no excuse to not celebrate the beginning of summer
xo-l'étoile
THURSDAY, MAY 21-SUNDAY, MAY 24
(Continuing Daily through September 7)
Walker on the Green: Artist-Designed Mini Golf
@ Minneapolis Sculpture Garden
725 Vineland Pl
Minneapolis
10 am-10 pm Thursdays–Saturdays, 10 am-8 pm Sundays–Wednesdays, first-come, first-served / 9 Holes: $12 adults, $10 students ($9 Walker members, and children ages 7–12); Full Course: $18 adults, $15 students ($13.50 Walker members and children ages 7–12); free for ages 6 and under with a paid adult
Get your mini golf fix with a side of art at the Walker Art Center's Artist-Designed Mini Golf. One part classic leisure activity, one part art installation, the course is designed by Minnesota architects, designers, and artists. This year's course picks up where last year's left off, with returning favorites such as the oversized gumball machine and sculptor Aaron Dysart's Rock! Garden (featuring glittery rocks that make sounds when balls strike them), plus the the chance to get a hole-in-one in a hole inspired by Marcel Duchamp's iconic "Fountain" porcelain urinal. New additions are inspired by the Walker's current International Pop exhibit, including an arrangement of Warhol-inspired Brillo boxes and a hot-dog-and-French-fry hole. Have a beer and an all-beef or vegan hot dog at the Dog House, and be sure to take advantage of the free gallery admission for the day (up to a $14 value). Heads up: Expect a wait time during evenings and weekends. -Jahna Peloquin
Click HERE for the Walker Art Center site
THURSDAY, MAY 21
(Exhibit On View May 23 – August 16)
Inspiring Beauty: 50 Years of Ebony Fashion Fair – Preview Party & Fashion Show
@ Minnesota History Center
345 W Kellogg Blvd
St Paul
Preview Party & Fashion Show: 8-11 p.m. Thursday, May 21, $25 ($20 MNHS members)
Exhibit Hours: Tuesdays 10am-8pm, Wednesdays – Saturdays 12-8pm, Sundays 12-5pm / $11 Admission
For nearly 50 years, Ebony Fashion Fair traveled the world to showcase the season's fashions from top European designers. The brainchild of Eunice Johnson (co-founder of Johnson Publishing Group, publishers of Jet and Ebony magazines) the show presented a new perspective on black America, pulled from the pages of Ebony and Jet magazines, and gave black America a voice in the world of international fashion. "Inspiring Beauty: 50 Years of Ebony Fashion Fair" chronicles the shows in a large-scale, touring fashion exhibition, with more than 40 garments from Yves St. Laurent, Oscar de la Renta, Pierre Cardin, Emanuel Ungaro, Christian Lacroix, and Patrick Kelly among others. The opening of the show kicks off with a preview party that includes a fashion show featuring designs by black, Minnesota-based fashion designers (Samantha Rei, Brandon Atherley, Sharon Cox-Cole, Christiana Kippels, Enna Le'Uqar, and Eli Nyamal) emceed by local icon Robyne Robinson. -Jahna Peloquin
Click HERE for the Minnesota History Center site
THURSDAY, MAY 21
Third Thursday: #nofilter at MIA -AND- 100+: A Photograph for Every Year of the MIA
@ Minneapolis Institute of Arts
2400 3rd Ave S
Minneapolis
6 pm – 9 pm / Free
For a person, a birthday is a fairly easy thing to measure. For an institution such as the MIA, does one pick the 100-year anniversary of when it was founded (1883), the first exhibit (1889) or the completion of the actual building in which the art is now housed (1915)? It would seem that the museum has chosen the latter to celebrate for their 100+ exhibit, featuring one photograph from every year since the current building was built. Not only that; for the "+" part of "100+" the museum will have a wall on which will be projected photographs tweeted with the hashtag #tbtMIA. "TBT", for the uninitiated, means "Throwback Thursday" and in honor of it being Free Thursday, the MIA wants your old photographs, from last year or last century, depending on what you're willing to share through social media. You can even stage elaborate selfies in the style of famous photographs! Come for the photography, stay for the music by Big Trouble and the artist talks with Pao Her for her Attention exhibit about the untold story of Hmong and Laotian war heros and Shana Kaplow's exploration of the dynamism of household objects in Near and Far in the MAEP galleries. For fans of Chimamanda Ngozi Adiche there will also be a guided tour inspired by her book The Thing Around Your Neck at 6:30.-Susan Woehrle
Click HERE for more information
THURSDAY, MAY 21
Motionpoems: Season 6 Premiere
@ Walker Art Center
1750 Hennepin Ave.
Minneapolis
6-9 pm / Free
Motionpoems endeavors to make modern poetry more accessible by turning poems into short films. This weekend you can take in a variety of those shorts at the sixth season of Motionpoems. This season the organization has partnered with VIDA: Women in Literary Arts to produce films based on poems by contemporary female poets. A diverse array of international independent filmmakers have brought poems by featured poets Kim Addonizio, Stacey Lynn Brown, Beth Copeland, Michalle Gould, and Allison Adelle Hedge Coke and more. The featured poets alonng with many of the filmmakers will be on hand for half hour discussion panels following each showing 6 pm and 8 pm). If you're a fan of both beautiful images and beautiful words, Motionpoems let's you visualize the intersection of the two. -Anthony Enright
For more on Motionpoems click HERE
THURSDAY MAY 21
(On view through June 21)
Opening Reception – "Inimitable Remains"
@ TuckUnder Projects
5120 York Ave S
Minneapolis
6-9 pm / free
Join south Minneapolis' TuckUnder Projects for their first exhibition of the 2015 season. A double exhibition opening for "Inimitable Remains" features a solo exhibit from Jamie Winter Dawson and "Portraits & Judgement" a solo show for Michael McGraw. Minneapolis-based, self-taught photographer Michael McGraw explores the personal aspect of images. Involved in the nature of balancing pattern and chaos with beauty and flaws, his photography is a reflection on inner transformation and nature-based abstractions. In this exhibition, McGraw questions the similarities and differences between the inanimate and personal reality. Jamie Winter Dawson's succinct drawings and site specific installations draw upon contending definitions of conservation, myths and stories from archetypal life/death/life cycles, theories on biophilia, and the dystopian narratives of classic and contemporary science fiction writers. Photo: Jamie Winter Dawson. -Juleana Enright
Click HERE for more information
THURSDAY, MAY 21 – SUNDAY, MAY 24
Cracked Walnut Literary Festival: Grand Imitation
@ Various Locations
Thursday 7 pm, Saturday 7:30 pm, Sunday 3 pm / Free
The Cracked Walnut reading series brings literary readings to non-traditional spaces, including coffee shops, parks, bars, and other even less conventional locations. The goal is to bring talented voices to new and targeted audiences and foster an appreciation of spoken literature and literary creativity throughout the community. The 2015 festival continues this weekend with Fractured Fairy Tales on Thursday, Easter Migration on Saturday, and "War & Peace" on Sunday. This weekend, the festival features a variety of speakers and musical guests. There is limited seating for some of these events so you're invited to arrive early. If you enjoy hearing a diverse selection of literary voices in unique settings, Cracked Walnut is the festival for you. -Anthony Enright
Click HERE for more information
THURSDAY, MAY 21
Housebroken: Book Release Party
@ SooVAC
2909 Bryant Ave S
Minneapolis
5:30 -7:30 pm / Free
Photographer Areca Roe has spent the past three years documenting a menagerie of unusual pets in their owner's homes. Exotic pets such as snakes, hedgehogs, pot-bellied pigs, and ferrets populate the placid domestic scenes of this series. Few of the photos include the pets owners, so there's a mysterious quality to the scenes as we compare the conventional living spaces with their unconventional inhabitants. Who are these owners, what motivates them, why did they choose these animals as living companions? Absent answers to these questions we're left with arresting and sometimes unsettling imagery, collected here into a book entitled Housebroken. Roe's photographs and book release will be celebrated this weekend at SooVAC, so come out and take a look, but prepare to find your current pet impossibly obvious (unless you too have a Blue-tongued Skink). -Anthony Enright
Click HERE to see more of Areca Roe's work
THURSDAY, MAY 21 & FRIDAY, MAY 22
(Additional Performances through May 31)
The Half Life by Live Action Set
@ Southern Theater
1420 S Washington Ave.
Minneapolis
7:30 pm / $24
Live Action Set are movers and makers. If you have never seen their super cool video work, take a minute  – watch their short version of Kill Bill. The group just closed the successful basement immersive piece at the Soap Factory adapting Crime and Punishment (which included the risk of leaving with blood on your shoes). The Half Life explores the world we are stuck in today, connected and not connecting. What do we get back from our connectedness? These theater makers want you to come to the theater and be first and foremost viscerally and emotionally engaged with what happens on stage. Joanna Harmon and Noah Bremer collaborate on their pieces and the intensity of their working relationship is pivotal to their final product. Featuring music by Linnea Mohn of the band Rogue Valley. Physical theater that will affect you – so really it should be called visceral theater. -Rene Meyer-Grimberg
THURSDAY, MAY 21 – SUNDAY, MAY 24
(Additional Performances through May 30)
Sandbox Theatre presents War With The Newts
@ Park Square Theatre – Andy Boss Thrust Stage
20 W 7th Pl – Lower Level
St. Paul
Thursdays – Saturdays at 7:30pm, Sundays at 2pm / $25
It's a good time to be Sandbox Theatre. After a killer 2014 of great work that won tons of critical acclaim (including our award for theatre company of the year), the company is kicking off its tenth anniversary season with War With The Newts, a remount / re-imagining of the company's iconic 2007 production. Freely adapted from the classic science fiction satire by Karel Čapek, War With The Newts is a searing parable on corruption and selfishness on a societal scale. When a sea captain discovers an intelligent breed of anthropomorphic newts, their interactions with human society leads to exploitation, assimilation, evolution, and eventual demise. Told in Sandbox's signature style, this highly stylized story tackles nationalism, consumerism, and the self-destructive nature of humans (and newts). -Todd O'Dowd
Click HERE for Tickets and More Information
Click HERE for our review of War With The Newts
THURSDAY, MAY 21 – SUNDAY MAY 24
(Closing Weekend!)
The Crucible
@ Guthrie Theater – Wurtele Thrust Stage
818 S 2nd St
Minneapolis
Tuesdays – Fridays at 7:30pm, Saturdays at 1pm & 7:30pm, Sundays at 1pm & 7pm / $29-72
There are few plays more American than The Crucible. Using one of the darkest periods in American history (the Salem witch trials) to examine another dark period of American history (McCarthyism), Arthur Miller's searing morality play becomes less about a specific period but more a parable on holding to your beliefs in the face of mass hysteria; a lesson that still resonates today. As part of his farewell season at The Guthrie (and his last production on the main thrust stage) artistic director Joe Dowling is tackling the iconic play in the Guthrie's first production of the work in four decades leading a massive cast (including such local powerhouses as Raye Birk, Jennifer Blagen, Virginia S. Burke, Tyson Forbes, Nathaniel Fuller, Peter Michael Goetz, Wendy Lehr, Bill McCallum, Ashley Rose Montondo, Greta Oglesby, and Stephen Yoakam), which makes this production one of the highlights of the season. -Todd O'Dowd
Click HERE for Tickets and More Information
THURSDAY, MAY 21 – SUNDAY, MAY 24
(Closing Weekend!)
And The World Goes 'Round: The Songs of Kander and Ebb
@ Jungle Theater
2951 Lyndale Ave S
Minneapolis
Tuesdays – Thursdays at 7:30pm, Fridays-Saturdays at 8pm, Sundays at 2pm & 7:30pm / $28-48
"Maybe This Time." "All That Jazz." "New York, New York." "Cabaret." Few songwriters have had as many iconic songs as John Kander and Fred Ebb. The Tony, Emmy, and Grammy-winning pair have created one of the most impressive bodies of work for the theatre; an exalted list that includes Cabaret, Chicago, Kiss Of The Spider Woman, The Rink, 70, Girls, 70, and The Act as well as the film scores for Funny Lady, New York, New York, and most of the special material for Liza With A Z. Any review that samples from Kander and Ebb's songbook needs to have that certain razzle dazzle (and "Razzle Dazzle"), and thankfully And The World Goes 'Round has all of that and more. Not only does the musical review cherry pick the absolute best of Kander and Ebb's genre-defining oeuvre, but the Jungle Theater's production is an embarrassment of theatrical riches thanks to acclaimed director and choreographer John Command and music director Raymond Berg leading a dynamic cast (Bradley Greenwald, Betti Battocletti,William Gilness, Tiffany Seymour, Emily Rose Skinner, Therese Walth and Jon Whittier). Never has a history lesson been more entertaining or more vital! – Todd O'Dowd
Click HERE for Tickets and More Information
THURSDAY, MAY 21
Sun Gods to Gamma Rays Minneseries w/ Van Stee, Hotelecaster
@ Nomad World Pub
501 Cedar Ave S
Minneapolis
9 pm / 21 + / Free
Wouldn't it be cool if they had Minneseries collector glasses like you could get from Burger King once upon a time? You could buy each band's glass only the night they were playing and at the end of the month you'd have a full set! They'd be all the more collectible because of the demise of Vita.mn. The options for this show would include something airy and colorful for the ethereal yet indie rock Van Stee. The glass for Hotelecaster would shift from flannel to something like a lava lamp as the drink was emptied. We will reveal the design for Sun Gods to Gamma Rays' glass next week. Collect them all! -Todd Wardrope
Click HERE for more information.
THURSDAY, MAY 21
Red Bull Sound Select presents: Twin Cities ft. Thundercat, Greg Grease, and Yabil
@ Amsterdam Hall
6th St W at Wabasha St N
St. Paul
8 pm / 18+ / $3 w/ RSVP
Stephen Bruner aka Thundercat is the son of professional drummer for The Temptations and Diana Ross, brother to a member of Odd Future offshoot's The Internet, and a legendary music icon in his own right through collaborations with Kendrick Lamar, Snoop Dogg, Erykah Badu, Sa-Ra, and Flying Lotus.  Now for his Minneapolis debut, through the TC Sound Select series by RedBull and curated by Greenroom Mag, it's going to be nothing short of a spectacle. Local headliner MCs Lizzo and Greg Grease will be joined by another local producer well-established in the scene, Yabil.  Go ahead and get yourself acquainted with the artists some more by reading up on the Greenroom Intro to the Artist, as well as with the Greenroom Playlist put together specifically for the event and your listening pleasure.  Oh, and we forgot to mention, it a $3 cover people. Get in early. -Preston Rogosheske
Click Here to RSVP and for More Information
THURSDAY, MAY 21 & FRIDAY, MAY 22
Fidlar & Metz
@ 7th Street Entry
701 First Ave N
Minneapolis
8 pm / 18+ / $15 (Sold out)
Two nights, both sold out. Two headliners, trading top billing either night. If you get in somehow, you're in for a treat. Metz is noisy, abrasive punk vaguely reminiscent of the polished noise and aggression of Nirvana's Bleach, but without falling into the trap of retro nostalgia. The Toronto trio signed to Sub Pop and has put out two killer albums to critical acclaim. The music might make you hurt your neck from out-of-control teenage-style banging. Fidlar is fresh outta LA with a new generation of skate punk that draws from a few different schools of punk and rock, depending on the song, from the hardcore vocal intensity of songs like "Cheap Beer," the indie sensibility of songs like "No Waves," the grungy swagger of "Cocaine," and the overall well-produced sound and hedonistic lyrics. That's more than enough kickass for your weekend, but come early and see surf rock with plenty more on the side France Camp open Thursday and garage power rock What Tyrants open on Friday. -Mike Jones
THURSDAY, MAY 21
Orgone
@ Bunkers
761 Washington Ave N
Minneapolis
8 pm / 21+ / $15
So remember when we said, just yesterday, that the Monophonics were the best band in America? Their pals in Orgone, a San Fran funk combo, are no damn slouches either. Much like a lot of revival bands, they started out as primarily instrumental, but on their latest, Beyond The Sun, they added force of nature Adryon De Leon on vocals (and presumably songwriting? Not sure!) and turned into a song-based group, still wielding the straight-up awesome funk that made them rad. They've got a killer horn section and actually know how to sling a groove — this is by far the most amazing show this week, and it's at Bunkers, the only place in town (besides the Cedar, of course — they're in a class of their own) that books soul music anymore. -Jon Hunt
Click HERE for more information
THURSDAY, MAY 21
Flip Phone: Kylie + Spice Girls Short Shortz Party!
@ Honey
205 E Hennepin Ave
Minneapolis
9:30 pm / 21+ / $5
Flip Phone has been making you shake that ass for 3 years and they're ready to celebrate their third birthday with Kylie Minogue and Spice Girls inspired dance party! DJ Fancy Restaurant will have you jamming all night to hits from the flawless Australian Aphrodite and the REAL Fab Five. Promising $4 taps and rails til midnight, amazing visuals, and a chance to strut your stuff in a short shortz competition! So put your sexy on and head down to Honey to celebrate 3 years of the best dance parties the Twin Cities has to offer! -Gigi Berry
Click HERE for the Facebook event page
FRIDAY, MAY 22
Seasons in the Abyss
@ CO Exhibitions
1101 Stinson Blvd Ste 2
Minneapolis
7-10 pm / All Ages / Free
Every spring the folks at Rhymesayers bring us Soundset, and over the past five years, the hip hop festival has featured live graffiti painting by some of the best crews around. Get a better look at recent work by the featured artists at Seasons in the Abyss, CO's latest street art exhibition. Focusing on the work of local crew Heavy Metal, as well as other artists from across the nation, Seasons in the Abyss will include paintings, photography and prints. The Heavy Metal crew will also be unveiling their new book, HM Crew Book, compiled of works spanning over two decades. Parties and exhibitions at CO always radiate an inimitable energy, and Friday night's event will no doubt set the tone for the festivities to come at Soundset this Sunday. -Beth Hammarlund
Click HERE for the Facebook event
FRIDAY, MAY 22- SUNDAY, MAY 24
RetroVertigo
@ Waiting Room gallery
1629 Hennepin Ave
Minneapolis
Opening reception Friday 7-10 pm, Open for viewing Saturday and Sunday 12-4 pm / Free
RetroVertigo, the newest exhibition at Waiting Room Gallery, brings together five painters who are merging old and new to create a style they liken to "a Tarantino film." Using styles or fashions of past art movements and traditional genres, and mixing them together with current pop and cultural references, artists Mathew Zefeldt, Oakley Tapola, Garrett Perry, Clea Felien and Jonathan DeDedecker have created a collection of paintings that bounce between Post-Impressionism, digital art, Surrealism,  Roman sculpture, Dutch vanitas, Post-Modernism and Contemporary Painting. Curated by Jehra Patrick,"RetroVertigo," works to "reactivate painted picture planes as dioramas; theoretical spatial environments, connected by wormholes, loud with historical cacophony, in which multiple styles, movements and narratives can coexist." -Maggie LaMaack
Click HERE for more information
FRIDAY, MAY 22
A Simple Everything: Pop Music Erasure Poetry
@ Boneshaker Books
2002 23rd Ave S
Minneapolis
8 pm / $10
Seriously, why has it taken so long for someone to put together a punk rock poetry reading that's steeped in the early-20s wisdom of Taylor Swift? This Friday, Boneshaker Books celebrates "the good poems hidden in bad pop songs" with A Simple Everything, a collection of our very favorite things: pop music, punk, poetry, and cheap beer. Featured guests include Taylor Swift (portrayed by Thressa Johnson and Lewis Mundt), Ke$ha (portrayed by Carrie Heckel), Lana del Rey (portrayed by Taylor Dobson), Fall Out Boy (portrayed by Timothy Otte) and Nelly (portrayed by Khary Jackson). At this point, Katy Perry is not scheduled to make an appearance, but if she shows up, be warned: this event could devolve into bad blood anarchy. Bring lip gloss and a bad attitude. -Beth Hammarlund
Click HERE for the Facebook event
FRIDAY, MAY 22
Iceland Residency Exhibition
@ Light Grey Art Lab
118 E 26th St Suite 101
Minneapolis,
7-10 pm / Free
Fourteen artists have come together to depict the land that holds some world's most interesting vegetation, mythological spaces, dramatic landscapes and creeping glaciers. "Iceland," a residency experience created by Light Grey Art Lab, provided artists with a platform for creative and natural exploration. In August 2014, Light Grey Art Lab brought fourteen diverse artists to explore Southern Iceland to adventure together, create artwork, coteach, collaborate, and later create works that draw the audience in with boiling earth pots, waterfalls, wild horses and coastal creatures. Showcasing collections of new artwork made in response to their residency, "Iceland" reflects on personal experience, growth, and new perspective from participating artists B. Paul Patterson, Chris Hajny, Claire Hummel, Colin Foran, Gloria Pizzilli, Jenny Bookler, Kali Ciesemier, Lindsay Nohl, Maike Plenzke, Manuel Kilger, Meg Hunt, Mike Freeman, Sam Bosma, and Teagan White. -Maggie LaMaack
Click HERE for more information
FRIDAY, MAY 22
(On View through June 20)
Jerome Emerging Printmakers Exhibition: Kieran Riley Abbott, Christopher Alday, and Drew Peterson
@ Highpoint Center for Printmaking
912 W Lake St
Minneapolis
6:30 pm – 9 pm
Screenprinting is a poorly-understood artform. When Andy Warhol made meticulous reproductions of Campbell's soup cans and tabloid photographs, the question on everyone's mind was whether soup cans and tabloid photographs were art. Nevermind that screenprinting IS an artform and one that takes considerable time and energy to master. Recently the Minneapolis screenprinting scene received some national attention when local printmaker Miles Mendenhall was featured in the Bravo reality TV competition Work of Art: The Next Great Artist. He also happened to be a Jerome Fellowship recipient and exhibitor at Highpoint.  If that doesn't convince you of the importance of arts funding, what could, really? Anyway the three Jerome Fellowship winners are technically "printmakers" which means that they specialize in a variety of techniques and are not exclusively screenprinters. For example, Kieran Riley uses cut vinyl for her screenprints but she also uses the vinyl in her work! Drew Peterson combines screenprinting and monoprinting to create one-of-a-kind images and Christopher Alday's work references the labor involved in its production –how delightfully meta! Will they too be launched into the limelight? Only time will tell. -Susan Woehrle
Click HERE for More Information
FRIDAY, MAY 22 – SUNDAY, MAY 24
(Additional Performances through May 31)
Ten Thousand Things presents Forget Me Not When Far Away
@ Open Book
1011 S Washington Ave
Minneapolis
8 pm Friday & Saturday, 4 pm Sunday / $30 or Pay What You Can (minimum $5 for those under 30 years of age)
Minimal theater, maximum effect. Ten Thousand Things simplifies each production by playing in normal room lighting and having portable set pieces, but always has the best actors and the most powerful performances anywhere in town. Their shows tour to prisons and a variety of alternative spaces, schools, etc., as well as the Minnesota Opera Center and Open Book. Thanks to a Playwrights' Center grant, Kira Obolensky has been the resident playwright for the company, which has enabled her to create pieces specifically for this style of physical theater. This quick-witted comedy tells the trials and tribulations of a soldier adjusting to changes in the world after returning home from a long war. Performers include Ron Menzel, Shá Cage, Sun Mee Chomet, Annie Enneking, Elise Langer, and Karen Wiese-Thompson. –Rene Meyer-Grimberg
Click HERE for Tickets and More Information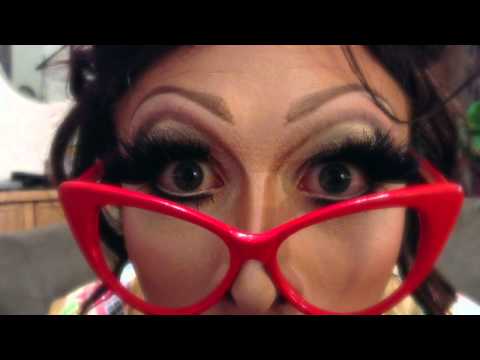 FRIDAY, MAY 22 – SUNDAY, MAY 24
(Closing Weekend!)
Frosty Bob and J's Summer Camp presents Utopiacopia
@ Bryant Lake Bowl & Theater
810 W Lake St
Minneapolis
6pm Doors, 7pm Show on Friday – Sunday / $8-15 Sliding Scale
One of our favorite shows from last year is back! When Frosty Bob and J's Summer Camp (the performance partnership between Robert Frost and Justin Caron) made their debut last year, their work immediately caught our eye (and made our list last year for Best Local Performance Art) for their low-budget, big-hearted productions that deftly balance camp and fabulousity while looking at serious topics. Case in point: their debut production of Utopiacopia, being remounted at the Bryant-Lake Bowl. Written and performed by Mr. Caron, and directed by Mr. Frost, the one-man show looks at the pursuit of something better in this life through the context of a space trip to the planet Utopiacopia, led by volunteer flight attendant Marcy (Mr. Caron). This sweet, strange, little show is uproarious and deeply heartfelt in equal measure, and we are excited to once again get on board for Marcy's big adventure. -Todd O'Dowd
Click HERE for Tickets and More Information
Click HERE for our review of Utopiacopia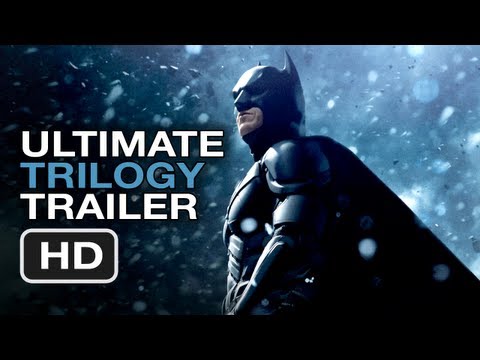 FRIDAY, MAY 22 – SUNDAY, MAY 24
Christopher Nolan – Moving Through Time: The "Dark Knight" Trilogy
Batman Begins, 7 pm Friday; The Dark Knight, 7 pm Saturday; The Dark Knight Rises, 2 pm Sunday / $9, or $20 for all three ($7 or $15 for Walker members)
While the trend is for studios and filmmakers to create consistent "shared universes" within franchises, molding comic book characters in particular as if their basis was holy scripture, spend a moment to remark on how the most acclaimed and popular (though that will soon be eclipsed by The Avengers: Age Of Ultron) of tentpoles was Nolan's brooding, operatic, and neurotic reinvention of Bob Kane's Batman, which was executed (as the director himself explained at the Walker some weeks ago) not only as three self-supporting films that carried through the journey of traumatized Bruce Wayne (Christian Bale), but really as three distinct genres: Batman Begins is a Metropolis-tinged futurescape modeled on Star Wars, an origin story that at times feels set a long time ago in a faraway galaxy; 2008's juggernaut sequel The Dark Knight is a crime epic following in the footsteps of Michael Mann's Heat (assuredly foregoing an Expressionist Gotham in making no secret this was filmed in Mann's own Chicago); The Dark Knight Rises, the most divisive–though honestly, in retrospect the most ear-wormy and ambitious–of the three, is a 19th century revolutionary epic, apocalypticism projected into the past, showing off its Manhattan locations as it sometimes channels Gangs of New York. Nolan's trilogy, which afforded him the right to make Inception and Interstellar, is indeed with its imperfections, and the blind devotion its fans gave the director against critics is quite troubling and annoying. But revisiting these films even so soon later, it's remarkable how strange they appear, as if the director were using Bob Kane's masks to display his own childhood movie fantasies. The way Nolan's team stages action with practical effects – particularly Rises' opening airplaine hijack – is heartening and refreshing in this present Age of Ultron. Rather than adhering to that given comic book scripture, Nolan (offending several individuals in the process) uses the budget, freedom, and template Warner Bros. granted him to paint broad brush-strokes of fear, justice, pity, madness, chaos (embodied in Heath Ledger's legendary Joker), and the muffled control of new technology (Tom Hardy's masked Bane, a mesh of Darth Vader, Lord Humongous, and Bill the Butcher). Presented this weekend in 35mm, Nolan's "Dark Knight" trilogy is bold, self-indulgent, audacious, problematic, dense, and stunning, an austere but exhilerating playground of children playing adults–or vice versa. -Niles Schwartz
Click HERE for more information
FRIDAY, MAY 22
Morrissey Birthday Party
@ Bedlam Lowertown
213 Fourth St
St Paul
All Day / 21+ / $5
So May 22nd is Morrissey's birthday. And if you love the dour, curmudgeonly former-lead-singer-of-the-Smiths (despite his, you know, show-canceling tendencies), today is the day for you at Bedlam. There's a Morrissey art show (pictures of the man, not by the man), there's a cover-band competition at 9PM, and food all day will be vegetarian in his honor (I have a feeling if it wasn't, he'd show up and let you know) — by a place called Tempeh Tantrum, which you gotta love. In case you were wondering, my favorite Morrissey song is "Last of the Famous International Playboys." You probably weren't wondering. -Jon Hunt
Click HERE for the Facebook invite
FRIDAY, MAY 22
Umami Ephemeral Party w/ Pony Bwoy, C.Kostra
@ Icehouse
2528 Nicollet Ave S
Minneapolis
10 pm / 21+ / $10 advance, $12 door
Umami has accomplished the rare band unlock for creating an image that lets you know what they sound like before you ever hear so much as amp hum. Seriously. Is there anything about the brightly burning psychedilc colors that leaves you guessing what you'll get with them? You'll get a band who can call an album "Ephemeral" and have it fit. Pony Bwoy live and work in the low-end tones that Umami seem to have forgotten. A mash-up between these two is in order. C. Kostra brings his brand of soul karaoke to insure that no electro stone goes unturned. -Todd Wardrope
Click HERE for more information
FRIDAY, MAY 22
Hipshaker
@ Kitty Cat Klub
315 14th Ave SE
Minneapolis
9 pm / 21+ / $5
Hipshaker DJs Brian Engel, Greg Waletski, and George Rodriguez are back at the Kitty Cat Klub on Friday night for another edition of Hipshaker Minneapolis! This funky night dedicated to all things R&B, funk, and soul music is one of the longest running dance parties in the Twin Cities, and its celebrating another year of getting those hips shaking! If you're looking to let loose on Friday night and wanna let your hair down to some super soul jams, make your way down to the Kitty Cat Klub for Hipshaker Minneapolis! -Gigi Berry
Click HERE for More Information
SATURDAY, MAY 23
"Beer and Chips"
@ David Petersen Gallery
2018 Lyndale Ave. S
Minneapolis
4 pm / Free
Join artist Mary Simpson and the Walker Art Center's Bentson Visiting Film Scholar Isla Leaver-Yap for a conversation about Simpson's exhibition, "Boys or Women," currently on extended display (until May 30) at David Petersen Gallery. Artforum praised Simpson's exhibit as a "probing an interplay between narrative and abstraction, control and impulse, geometric and amorphous primal shape" so there's sure to be plenty of insightful discussion on both intent and meaning between these two thoughtful artists. And yes, lest the title seem capricious or misleading, Beer and Chips will in fact be served. -Anthony Enright
Click HERE for David Peterson Gallery's website
SATURDAY, MAY 23
Not So Macho Collective Movie Night and Meet & Greet
@ The Exchange Minneapolis
3405 Chicago Ave
Minneapolis
7 pm
A screening of Luke Moodyson's We are the Best! (a Swedish film based on a graphic novel) will be held. The film revolves around three girls in 1980s Stockholm who decide to form their own punk band — despite not not having any instruments and being told by naysayers that "punk is dead." After the showing, network is encouraged for those who "want to challenge the heteronormative music scene" and find "new ways to conceptualize what music in Minneapolis could look like," with an upcoming goal of forming a Not So Macho cover band to perform over Pride Weekend. If you're a starving artist looking for a niche, this could be the place for you. Lycka til! -Jakey Emmert
Click HERE for the Facebook invite
SATURDAY, MAY 23
The Navigator
@ Pioneers and Soldiers Memorial Cemetery
2945 Cedar Ave S
Minneapolis
Dusk (8:30 pm) / $5 online,  $10 at door (children under 12 free)
A showing of Buster Keaton's 1924 classic The Navigator (his most commercially successful film) will be held at the historic cemetery. While the movie starts at approximately 8:30, partitioners are encouraged to arrive early to view the cemetery and to participate in a "smart phone history hunt". Blankets and lawn chairs are welcome (alcoholic beverages and pets, however, are not). And in a perfect way to kick off your Memorial Day weekend, Taco Taxi will be serving refreshments. The silent film will be accompanied by Dreamland Faces. -Jakey Emmert
Click HERE for the Facebook invite
SATURDAY, MAY 23 & SUNDAY, MAY 24
Memory Lanes Block Party
@ Memory Lanes
2520 26th Ave S
Minneapolis
Saturday 3-10 pm outdoors, 9:30 pm – 2 am indoors; Sunday 4-10:30 pm outdoors, 9:30 pm – 2 am indoors / All Ages till 10 pm, 21+ after 10pm / $5
The Memory Lanes Block Party has never been one to disappoint. In fact, it's almost always built on the previous year's success and managed to corral some of the best names the Twincy music scene has to offer, without ever seeming redundant. Now in its seventh go-around, this year's lineup is by far one of its best. Memory Lanes is setting the 2015 block party standard very high. This year will feature the deep-seated decadence of Tickle Torture, the whimsical psychedelic pop of Suzie, the punchy, vintage soul of PaviElle, the sunny fuzz-rock of Rupert Angeleyes and the dusty campfire-folk of the Cactus Blossoms, among many, many others — you'll get a little taste of everything. You couldn't even dream of a better local lineup. -Anthony Iverson
Click HERE for the Facebook invite
SATURDAY, MAY 23
Official Soundset Before-Party
@ First Ave
701 First Ave N
Minneapolis
7 pm / 18+ / $20
One of the largest hip-hop festivals in the nation is back, and the folks at Rhymesayers aren't pulling any punches.  The holiday weekend is jam packed with events surrounding the main event out in Canterbury Park. From Sway Calloway (of the Sway In The Morning show on SiriusXM Shade 45) broadcasting live Friday morning at Fifth Element, a rooftop party to follow, the exclusive release of the movie DOPE (featuring Soundset 2015 artist Vince Staples), and gallery openings all around town keeping the theme and celebration of hip-hop alive. All of this leading up to the festival itself on Sunday, followed by the official after-party at First Ave. -Preston Rogosheske
Click Here for Tickets and More Information
SATURDAY, MAY 23
Principality Glass Cassette Release
@ Kitty Cat Klub
315 14th Ave SE
Minneapolis
10 pm / 21+ / $5
Yes, this is a cassette release and, yes, this is a New Romantic band: a new New Romantic band. Principality makes one want to tease their hair up, go heavy on the black eyeliner, and adapt a brooding disposition. Their music is dark and pretty with a bit of groove to move your platform boots. Also playing is Oaks, a minimalist goth rock duo that is sometimes dark but also has an ambient trip-hop streak and an industrial drum machine backing; Gloss, who produces some beautiful dense wistful shoegazey soundscapes; and Melbourne trance godfather DJ Shawn Reed. -Mike Jones
Click HERE for more information
SATURDAY, MAY 23
The Recipe with Jimmy2Times
@ Honey
205 E Hennepin Ave
Minneapolis
10 pm / 21+ / $5
Get Cryphy DJ Jimmy2Times take over Honey for the May edition of The Recipe on Saturday night! This leader of the CryphLife ™ is ready to spin a special mix of rap and R&B bangers for us all night long! Jimmy is promising us sweaty ass dancehall, throwback joints, and SONGS ABOUT THE BUTT. If you're looking for a chill evening out with friends, ready to dance the night away with your boo, or even looking to find a new boo this is the spot for you. The party starts at 10 and goes til 2am so plenty of time for you to head down to Honey and turn up appropriately. -Gigi Berry
Click HERE for the Facebook event page
SUNDAY, MAY 24
Soundset 2015
@ Canterbury Park
1100 Canterbury Rd
Shakopee
11 am Doors / All Ages / $76 advance and at the door
Soundset is arguably the biggest independent hip-hop festival in the Midwest and celebrates its 8th year bringing fans from all over the world to enjoy the best artists that independent hip-hop has to offer. In the past the festival has hosted Macklemore, Kendrick Lamar, and Wiz Khalifa. This year J. Cole headlines the festival and artists Atmosphere, Ice Cube, Dessa, Ludacris, Big Sean and many, many more perform throughout the day. In addition to 9 hours of music there's also a car show, live painting, and freestyle skate competition! This is event is hosted by Sway, St. Paul Slim, and J. Pratt and sure to leave you with a nice hangover on Memorial Day, #turnup. -Gigi Berry
Click HERE for Full Line Up & Ticket Info
SUNDAY, MAY 24
Baumhaus II
@ Turf Club Clown Lounge
1601 University Ave W
St Paul
8 pm / 21+ / $8
Baumhaus is a night of minimalist improvisational techno. This Sunday is featuring curation by electropop Tiny Deaths' Aaron Baum, Claire de Lune, Ben Clark, and Jared Isabella and also guest producer MAKR (To Kill a Petty Bourgeoisie and Father You See Queen). Special guests abound, including the glitchy, poppy, groovy Martin Dosh; the silky nightmare pop of Aaron Rice (AATS); the "hardest-working musician in the Twin Cities" and bass player without (musical) borders James Buckley; the other hardest-working musician and multi-instrumentalist Jeremy Ylvisaker; and percussionist Joey Von Phillips. -Mike Jones
SUNDAY, MAY 24
Official Soundset After-Party
@ First Ave
701 First Ave N
Minneapolis
7 pm / 18+ / $10
Following the before-party on Saturday and the main event out in Canterbury Park on Sunday, which is sure to be extremely jam packed, the overflow of talent will spill into the Soundset  after-party at First Ave.  Directly after the park lets the crowds out, the iconic venue will host another lineup that's teased to please. A DJ set in the mainroom will be held down by the Get Cryphy crew, including Plain Ole Bill, Jimmy 2 Times, Last Word, and DJ Fundo.  Featured guests are to be announced, but be sure to expect some serious talent to represent their claim in our thriving scene.  No need to pace yourself. Those Monday blues are a non-issue.  It's a holiday people, let's celebrate! – Preston Rogosheske
Click Here for Tickets and More Information
SUNDAY, MAY 24
MiX: 8th Annual Memorial Weekend Blowout w/ DJs Shiek, Lenka Paris
Union Rooftop
731 Hennepin Ave S
Minneapolis
6 pm / 21+ / Free
There will not be a joke about "raising the roof" here. Nope. Not going to even though this techno-funk-dance Memorial Day extravaganza is taking place in a club with a retractable roof. No, we will just consider that both DJ Shiek and Lenka Paris are turntable forces by their bad selves. A show which features them on the same bill is going to do some serious damage to the building's superstructure. Yours too, if you're lucky. -Todd Wardrope
Click HERE for more information.
SUNDAY, MAY 24
Flip Phone Bonus: Lil Legends (Kim, Eve, & Trina)
@ Honey
205 E Hennepin Ave
Minneapolis
9:30 pm / 21+ / $5
Monday is a holiday so why not spend your Sunday evening celebrating the last of your three-day weekend with Flip Phone! DJs Feminist Killjoy & Doublestuff take over Honey to bring you an evening with three of the biggest lady rappers of the flip phone era. You couldn't turn on the radio during the late 90s & Early/Mid 2000s without hearing a bop from Lil Kim, Eve, or Trina and we're listening to those bops all night long! Get there early for $4 drink specials until midnight and birthday surprises! This is one Memorial Day event you can't miss. -Gigi Berry