Weekend What's What: 4/30-5/3
by Anthony Iverson
EDITOR: ANTHONY IVERSON / CONTRIBUTORS: TODD O'DOWD, JAHNA PÉLOQUIN, LEE PURVEY, JULEANA ENRIGHT, ANTHONY ENRIGHT, JON HUNT, BETH HAMMARLUND, ALICIA NEUBAUER, MAGGIE LAMAACK, ALLISON SHILINSKI, TODD WARDROPE, SUSAN WOEHRLE, PRESTON ROGOSHESKE, RENE MEYER-GRIMBERG, GIGI BERRY, JAKEY EMMERT, MIKE JONES / HEADER IMAGE: CAROLINE ROYCE
This weekend will truly enable you to celebrate the blooming spirit of spring with biking events from 30 Days of Biking and The Joy Ride, flowery visual arts showings like Art in Bloom, a silent auction leading up to May's Art-A-Whirl extravaganza, and the 41st annual MayDay Parade in Powderhorn Park.
xo-l'étoile
THURSDAY, APRIL 30 – SUNDAY, MAY 3
Art in Bloom
@ Minneapolis Institute of Arts
2400 3rd Ave S
Minneapolis
Thursday & Friday: 10 am – 9 pm, Saturday: 10 am – 5 pm, Sunday: 11 am – 5 pm / Free
Spring will be in full bloom this weekend … well, at least in the MIA. The museum's 32nd annual "celebration of spring" will take over the building, with over 150 colorful floral arrangements scattered throughout, interpreting various pieces of the museum's collection of artwork. Also a fundraiser for educational tours and transportation for school children, as well as for support for exhibitions, funds raised through program sales, as well as their Art in Bloom Pop-Up Garden Shop, helped more than 82,000 students make trips to the MIA for guided tours last year. – Maggie LaMaack
Click HERE for more information
THURSDAY, APRIL 30
Dining Out For Life
@ Various Locations
If you had any intention of eating out this week, Thursday's the perfect choice as over 200 local restaurants will be donating a portion of their proceeds to The Aliveness Project through the Dining Out For Life program. The Aliveness Project provides vital services for more than 1,700 adults and children living with and affected by HIV/AIDS in Minnesota including community outreach, meals, and integrative therapies. Previous Dining Out For Life campaigns have raised over $250k with some of the establishments donating 100% (!) of their proceeds directly to the cause. Check out the list of participating venues through the link below and join the tens of thousands of participants who will be dining out, doing good and having fun this Thursday. -Anthony Enright
Click HERE for a complete list of participating restaurants
THURSDAY, APRIL 30
Janeane Garofalo
@ Varsity Theater
1308 4th St SE
Minneapolis
6:30pm Doors, 7:30pm Show / All Ages / $26.50
An acerbic standout of the '90s alternative comedy scene makes an appearance in Minneapolis this week. While younger audiences will know Janeane Garofalo from her appearances on Broad City and Inside Amy Schumer, those of us who remember the days of HBO specials, Reality Bites, and The Larry Sanders Show may have an especially enjoyable time. While we don't know exactly what Janeane plans on discussing — she told Splitsider last year that she deliberately has little online presence and thrives on working an off-the-cuff style — we can only assume that she'll bring her famously nuanced viewpoint on current events and political matters. Marial Elizabeth, first runner-up of Funniest Person in the Twin Cities last fall at ACME Comedy Co., will be opening. -Jakey Emmert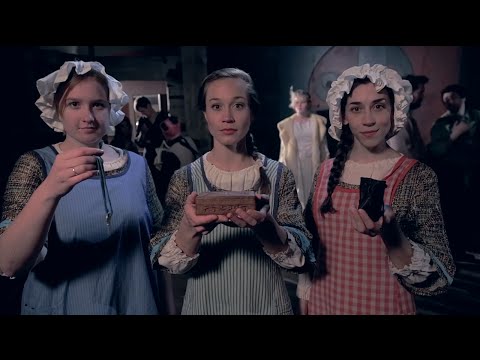 THURSDAY, APRIL 30 – SUNDAY, MAY 3
(Closing Weekend!)
Live Action Set presents Crime and Punishment
@ The Soap Factory
514 2nd St SE
Minneapolis
Thursdays – Saturdays at 7pm & 8:30pm, Sundays at 7pm / $25-100
Take your mask, have a drink, enjoy some pre-show music, and then descend into the Dostoevsky version of hell. Live Action Set's immersive retelling of Crime and Punishment was one of the biggest hits at last year's Fringe Festival, and now it returns to the The Soap Factory in a revised version in collaboration with Dangerous Productions. Playing as a "Choose Your Own Adventure" by following different characters (or by letting the sprawling mini-city built in the Soap Factory's basement take you where it takes you), this startlingly inventive and intimate immersion into the bowels of Russian society becomes less of a play and more of a happening; gleefully thwarting your expectations for a singularly complete narrative echoing the way Dostoyevsky's characters are thwarted by the government, by society, by each other, and by themselves. And thanks to a gorgeous production rendered by a fearlessly committed cast, this becomes a production you can't miss. -Todd O'Dowd
Click HERE for Tickets and More Information
THURSDAY, APRIL 30 – SUNDAY, MAY 3
(Closing Weekend!)
Workhaus Collective presents The Reagan Years
@ The Playwright's Center
2301 Franklin Ave
Minneapolis
Thursdays – Sautrdays at 8pm, Sundays at 3pm / $18 or pay-what-you-can
The Workhaus Collective is the in-house company at the Playwright's Center, which means they get to play the newest and the coolest pieces in town. Many of the pieces go on to play at other U.S. theaters. In The Reagan Years, written and directed by Dominic Orlando, characters with goofy names like Frisbee, Walkman, and Moth bumble through the college experience in the '80s drinking and goofing off. After graduation, they may or may not be ready for the real world. Local playwright and Workhaus founding producer, McKnight and Jerome fellow Orlando also writes for many theater companies locally and across the country.  Last fall Danny Casolaro Died For You,  a piece about the mysterious death of a journalist (related to Orlando?) was optioned for film. On Facebook, the collective has been posting all kinds of '80s movies – Fast Times at Ridgemont High, Labryinth, and more. The cast includes Charlotte Calvert, Michael Hanna, Paul LaNave, Gabriel Murphy, Bryan Porter and Jessie Scarborough-Ghent with design by Mike Kittel, John Bueche, Peter Morrow, Theresa Akers, and Lucas Skjaret. Get nostalgic and get down. -Rene Meyer-Grimberg
Click HERE for more information
THURSDAY, APRIL 30 – SUNDAY, MAY 3
(Additional Performances through May 10)
Minnesota Opera presents Carmen
@ Ordway Center For the Performing Arts
345 Washington St
St. Paul
Thursday – Saturdays at 7:30pm, Sundays at 2pm / $25-200
One of the great tragedies in operatic history was that composer Georges Bizet was so distraught over the disastrous premiere of his opera Carmen in 1875 that his depression exacerbated his illnesses and drove him to death. It's a shame really because it would become one of the most popular operas of all time and the most popular French opera ever made; a vital evolution of the French opéra comique (with spoken dialogue in lieu of recitatives between the arias) and a precursor to the late 19th Century post-Romantic verismo school of Italian opera. Not only is Bizet's score filled with some of most recognizable music in all of opera (the overture, the "Habanera," the "Toreador Song") but the story (of an upright Spanish soldier whose life is for all intents and purposes destroyed when he falls in love with a gypsy) is one of the most full-blooded ones in the operatic cannon. For Minnesota Opera's production, director Michael Cavanagh has reset the action to post-Franco Spain, where the tumultuousness of the politcial era enhances the story. -Todd O'Dowd
Click HERE for Tickets and More Information
CONTINUING THROUGH MAY 21
The Minneapolis Hitchcock Film Festival
@ Riverview Theater
3800 42nd Ave S
Minneapolis
@ Heights Theater
3951 Central Ave NE
Columbia Heights
Various Times (Click HERE for Show Times)
Ongoing through the rest of April and May, Take-Up Productions stands two giants side-by-side, both canonized as apex figures of filmmaking, however divisive and, in some circles, derided during much of their own lifetimes. While The Trylon itself will host a retrospective on Orson Welles, in the meantime the Riverview and Heights Theaters host the city's annual Alfred Hitchcock Festival, a month long retro from the master's rich corpus (indeed, containing a multitude of corpus, if you take the caustic meaning), which tellingly plays off the sidelined and struggling genius of Welles. Whereas the latter was a career starting and stopping in exasperated fits as the Wisconsin-born Renaissance man of the stage and radio fought financiers and was eluded success, Hitch was courted by Hollywood from England and retained control of his tightly woven productions (after splitting with David O. Selznick anyway), prolifically directing into his old age. As sprawling and entertaining spectacles of violence, desire, and sardonic humor, on Monday the Riverview dares to show the 1969 Cold War misfire Topaz, perceived as a signpost for Hitchcock's decline but, centered around the Cuban Missile Crisis, much more engrossing—with flashes of dazzling mastery—than its reputation suggests (including one of the director's most evocative images of sudden murder, a dress spreading out under a crumbling body like a pool of crimson). The earlier masterpiece Shadow of a Doubt (April 30, Heights) features Welles' stock player Joseph Cotton in an incredible portrayal of evil manipulation testing the sympathy of a loving niece (Teresa Wright)—and the audience. 1964's Marnie (May 4, Riverview) signaled the beginning of Hitchcock's late period and is now considered a monumental achievement of transgression. Dial M for Murder (May 11, Riverview) andSaboteur (May 21, Heights)—the latter signaling Hitchcock's independent emergence in America—are delicious genre exercises perfectly fitting the presentation brand name, but the series highlight is the newly elected GOAT (as in it's the film that finally toppled Citizen Kane's 40 year reign as the BFI's "Greatest Film" title holder in 2012), 1958's fetishisticVertigo, Hitchcock's most personal film, starring James Stewart embroiled in a subjective labyrinth of obsession and—like a film director– recreating and transforming reality, presented in 70mm film at the Heights on May 14. – Niles Schwartz
Click HERE for Tickets and More Information
THURSDAY, APRIL 30
Fathom Lane w/ We Are the Willows and LOTT
@ Cedar Cultural Center
416 Cedar Ave S
Minneapolis
7:30 pm / All ages / $10 advance, $12 door
There are very few bands out there that can manage the tight rope two-step between artistic accomplishment and pop appeal like The Talking Heads managed to do. (Yes, we hear the people out there yelling about Fleetwood Mac, Genesis or Chicago, but let's move on.) Clicking through the recorded music from Fathom Lane and We Are the Willows reminds us of that feeling. The sense you are amongst very serious people having too much fun while they are sneaking the good stuff by you. They're so good that you might not realize how great the music was, you know technically, until after the show is over. On the other hand, if you are someone that think Lumineers are past their expiration date, this gig can give you hope for the future. LOTT is a solo project from Leah Ottman that will fill the Cedar with a reflective and classical set. -Todd Wardrope
Click HERE for more information
THURSDAY, APRIL 30
Before Anyone Else
@ Kitty Cat Klub
315 14th Ave SE
Minneapolis
9 pm / 21+ / Free
Before Anyone Else takes over the Kitty Cat Klub for the April edition of their lounge night dedicated to chill vibes and music you've probably never heard. The masterminds behind the project are TRILLSA and MC Cloud and they're dedicated to bringing you new stuff to groove to. You can expect to hear music from up and coming artists and also from favorites like Kelela, SZA, The Weeknd, and Frank Ocean. Music starts at 9 pm and the event is completely free so head down to the Kitty Cat Klub, relax on one of their many couches, and take in the ambiance of Before Anyone Else. -Gigi Berry
Click HERE for the Facebook event page
THURSDAY, APRIL 30
Tyte Jeff Residency: Acoustic Closing Night w/Al Church, Martin Devaney, John Swardson
@ The Nomad
501 Cedar Ave
Minneapolis
9 pm / 21+ / Free
Tyte Jeff is, if you didn't know, Jeff Allen, formerly (currently?) of Plastic Constellations, and he/they are damn great. If you haven't heard their amazing song "Exurb Kids Don't Know What They Don't Know" yet, you probably need to — it's the kind of bracing and witty rock song that Wilco do well, for example, with just a hint of Mallman-esque piano poundage. This is the last night of a month-long residency and it's all-acoustic, and features some of our favorite songwriters: we love Al Church a lot these days following the release of his big solo album Next Summer, and we've always loved scene favorites Martin Devaney and John Swardson who will be in their element in this kind of stripped-down deal. -Jon Hunt
Click HERE for more information
FRIDAY, MAY 1 – SUNDAY, MAY 3
Wizard World Comic Con
@ Minneapolis Convention Center
1301 2nd Ave S
Minneapolis
Friday 3 pm – Sunday 5 pm / $75 online, $85 at the door / Day passes available
If you've ever wanted to meet, shake hands with, get an autograph from and/or take a selfie with Karl Urban (Star Trek, Lord of the Rings), Christian Serratos (The Walking Dead, Twilight), Morena Baccarin (Firefly), Christopher Judge (Stargate SG-1), Giancarlo Esposito (Breaking Bad, Do the Right Thing, The Usual Suspects), Gillian Anderson of X-Files fame (also Bleak House and now starring in The Fall) and Kevin Smith (Dogma, Chasing Amy), you're not going to get a much better opportunity than this year's Wizard World at the Convention Center beginning Friday. Unless the above mentioned list of people all get cast in what would undoubtedly be the most amazing movie ever and you somehow got to work on the set. But let's not let our fantasies get the better of us! After paying at the door, be prepared to cough up additional dough to get close enough for bragging rights (be sure to catch the relatively affordable Q&A at the State Theatre with Kevin Smith this Friday), up to $350. Sorry, Gillian's VIP access is sold out, literally everyone.-Susan Woehrle
Click HERE for more information
FRIDAY, MAY 1
Cracked Walnut Literary Festival: Grand Imitation
@ Dow Art Gallery and Framing
2241 University Ave. W
St. Paul
7:30 pm / Free
The Cracked Walnut reading series brings literary readings to non-traditional spaces, including coffee shops, parks, bars, and other even less conventional locations. The goal is to bring talented voices to new and targeted audiences and foster an appreciation of spoken literature and literary creativity throughout the community. The 2015 festival begins this Friday with Grand Imitation, featuring local authors Anita White, Jefferson Hanson, Roslye Ultan, Cambria Jones, Jon Rolof and Paula Cisewski along with a musical performance by David Stein and an introduction to this third annual festival by curator Satish P. Jayaraj. There is limited seating for the event so you're invited to arrive early and bring your own fold up chair. If you enjoy hearing a diverse selection of literary voices in unique settings, Cracked Walnut is the festival for you. -Anthony Enright
Click HERE for more information
FRIDAY, MAY 1
Midway Contemporary Art's 11th Annual Benefit Auction
@ Midway Contemporary Art
527 Second Ave. SE
Minneapolis
7-11 pm / $125
Progressive arts nonprofit Midway Contemporary Art hosts their 11th annual benefit and art auction this Friday. As one the the area's premier supporters of the creation of and exhibition of contemporary visual art, Midway facilitates significant artistic developments and provides local audiences intimate access to dynamic visual and cultural experiences. Of course all this requires funding, and you can do you part by attending this Friday and bidding on dozens of covet-able pieces from local and National artists in the silent and live auctions. The ticket price includes valet parking, an open bar and Hors d'oeuvres for an all inclusive evening of arts patronage. -Anthony Enright
FRIDAY MAY 1 – SUNDAY, MAY 3
(Continuing Through June 2)
100 Years of Orson Welles Film Series: Citizen Kane
@ Trylon Microcinema
3258 Minnehaha Ave
Minnehaha Ave
Consult the Trylon site for showtimes / All Ages / $8
Oh, Orson Welles, you baby-faced crazy-pants magnificent genius. Few individuals have made such an impact in film, theatre, television and radio. But despite unforgettable performances in films like The Third Man or in radio programs like The War of the Worlds, it's Welles' accomplishments as a director that set him apart as one of the great auteurs of the last century. Although he only directed thirteen films, th0se movies are still worshipped by film enthusiasts over the world. Case in point: Over the next month, the passionate staff at the Trylon will be presenting 100 Years of Orson Welles, a series which includes ten of those remarkable Welles pictures. Whether you're a long-time film enthusiast or a novice who's had Citizen Kane on his or her to-watch list for ten years, this is an excellent opportunity to see Welles' dramatic and occasionally funny noirs on the silver screen. And try not to be intimidated by the director's reputation. If you can let go of your preconceived notions, you'll see that Welles was just a dude who knew how to make a damn good movie. -Beth Hammarlund
Click HERE for the Trylon site
FRIDAY MAY 1 – SUNDAY, MAY 3
(Continuing Through May 23)
Mission Theatre Company presents Titus Andronicus & Much Ado About Nothing
@ Minneapolis Theatre Garage
711 W Franklin Ave
Minneapolis
In Repertoire: Thursdays – Saturdays at 7:30pm, Select Saturdays and Sundays at 2pm / $10-30
Two Shakespearian plays dealing with life after war. The Mission Theatre Company presents a tragedy and a comedy dealing with festering resentment and healing wounds. By playing Titus Andronicus (easily the goriest thing Shakespeare ever wrote) in repertoire with Much Ado About Nothing (the wittiest of his romantic comedies), director Penelope Parsons-Lord and her ensemble takes two very different looks at post-war society where the difference between hilarity and horror is only by a few choice words. -Mike Jones
Click HERE for more information
FRIDAY, MAY 1 – SATURDAY, MAY 2
Welcome To Night Vale Live
@ Pantages Theatre
710 Hennepin Ave S
Minneapolis
8pm Show / All Ages / $30
The podcast boom that we have been in the past few years has brought an equal mix of the good, the great, and the meh. Few podcasts however have become as popular as Welcome To Night Vale; Joseph Fink and Jeffrey Cranor's quirky, charming, and quietly disturbing tale on the news of the life of the very disturbed town (imagine the "News From Lake Wobegon" as written by David Lynch and Mark Frost). As reported by the unflappable Cecil Palmer (played to deadpan perfection by Cecil Baldwin), the internationally acclaimed show features the community news of the sleepy little desert town; filled with angels, UFOs, the terrifying librarians, the mayor, the dangerous dog park (which we don't talk about!), the man in the tan jacket, the trans-dimensional oranges, the faceless old woman, the various scientists, the interns, the machinations of StrexCorp, the sheriff's secret police, and of course Carlos! As part of a current national tour, the Night Vale cast and crew (including the house band Disparition) will come to town with a brand new live script; featuring the Weather Report (always featuring an emerging musician – in this case singer/songwriter Mary Epworth), and a few surprise guest stars. -Todd O'Dowd
Click HERE for Tickets and More Information
FRIDAY, MAY 1 – SUNDAY, MAY 3
(Closing Weekend!)
Comedy Suitcase presents The Smothers Brothers Grimm
@ Bryant Lake Bowl
810 W Lake St
Minneapolis
Fridays & Saturdays at 7pm / $12 advance, $15 door, $6 children 12 and under
"Family friendly" shows are usually the kiss of death for most performing arts companies, as they feel the need to sanitize their work to make it appropriate for younger audiences. Thankfully, that has never been the case for Comedy Suitcase. The Twin Cities-based company has created shows that operate like a great cartoon; colorful, funny, and accessible for a child to get, but filled with enough subversive humor that the adults will be rolling in the aisles. A prime example of that would be their latest show The Smothers Brothers Grimm; an elegant (and uproarious!) eulogy on the healing power of comedy as well as miniature history lesson on comedy in America. Ten-year-old Milton was raised by his beloved grandfather on the comedic giants of the 20th Century. Now, on the evening before his grandfather's funeral, his family tries to comfort him with cheery bedtime stories, which Milton gleefully rewrites in the styles of Buster Keaton, Laurel and Hardy, Lucille Ball, Bob Newhart, The Smothers Brothers, and more! With a subversively sweet script written and performed by some of the funniest performers in town (Joshua English Scrimshaw, Levi Weinhagen, Shanan Custer, and Eric Webster), this is one bedtime story that we can take comfort in! -Todd O'Dowd
Click HERE for Tickets and More Information
FRIDAY, MAY 1 – SUNDAY, MAY 3
(Closing Weekend!)
James Sewell Ballet: Silk Roads, Dusty Realms, and Into the Spin
@ The Cowles Center for Dance and the Performing Arts
528 Hennepin Ave
Minneapolis
Fridays & Saturdays at 8pm, Sundays at 2pm / $20-36
Rapper Dessa and classical multi-talented cellist Yo-Yo Ma are inspiration and the music for two pieces on this dance evening. Sewell not only entertains but enthralls and enchants with the diversity of the pieces and the physical prowess of his company members. Strong, but not pure technicians of perfect ballet lines. This evening's pieces developed at the Big Sky program and Ballet Works Project are being moved to the main stage. Like many companies, Sewell's nine dancers travel around and then return home to share their adventures in the form of dance pieces. Saturday morning they shorten the program and keep the lights up for little kids, called Doo-Be-Doo. See if your little one likes dance for free – kids under three get in free! -Rene Meyer-Grimberg
FRIDAY, MAY 1
Charlie Parr Stumpjumpers Album Release
@ Varsity Theater
1308 4th St SE
Minneapolis
8 pm / 18+ / $15 advance, $18 door
It's finally happened, after coming off of the instrumental album with Alan Sparhawk, Hollandale, Charlie Parr is releasing a new album.  We've heard it, and it sounds just as old as if it were just unburied from the deep caves of the Northern Shore.  Plenty of slide steel guitar, claw hammer banjo and piedmont blues-style fingerpicking on Charlie's shiny new National resonator. With back up acts such as the legend Spider John, expect to get a serious lesson in old style folk music.  The spacious and eloquently decorated space inside of the Varsity Theater in Dinkytown will play host to the masses that are sure to assemble.  -Preston Rogosheske
Click Here for Tickets and More Information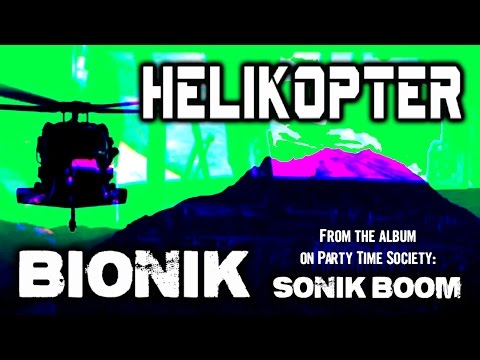 FRIDAY, MAY 1
BIONIK
@ The Ice House
528 Nicollet Avenue South
Minneapolis
11 pm / 21+ / No Cover
It's about time producers start to take the studio to the stage more often.  With recent local acts like the electronic noise group Marijuana Deathsquads or even the improv based techno composition of James Patrick Plays, there is a need to see more production at the forefront without lazerbeams and wub-wub sounds secreting out of the walls of speakers suffering from extreme fatigue.  BIONIK just so happens to have extreme connections to everyone creative surrounding him wherever he goes, and we just so happen to be apart of his new platform for release. Some of the most recent local production can be found in the works of Lizzo, Slug, and GRRRL PRTY. You can find him out at Icehouse this Friday night, taking things to the next level for live solo production performance. – Preston Rogosheske
Click Here for Tickets and More Information
SATURDAY, MAY 2
Kentucky Derby Events
@ Various Locations in the Twin Cities
Spring is here which means it's time for hats, horses, and mint juelips! That's right! It's time for everyone to become horse racing fans again as this Saturday is the running of the Kentucky Derby, the start of racing's famed Triple Crown. To get in the spirit, there are a host of viewing parties happening all over town. Along with Canterbury Park's famed party, there will be celebrations at Brit's Pub, the Minneapolis Club, and at whole day extravaganza at Betty Danger's Country Club. Put on your biggest hat and celebrate the annual spring tradition. -Todd O'Dowd
Click HERE for Canterbury Park's Event
Click HERE for the Minneapolis Club's Event
Click HERE for Brit's Pub's Event
Click HERE for Betty Danger's Event
SATURDAY, MAY 2
The Joy Ride 2015 + 30 Days of Biking Finale
Starting @ Cycling Museum of Minnesota
2504 Central Ave NE – 2nd Floor
Minneapolis
Various Locations Throughout the Day Starting at 11am / Free ($10 wristband admission for Honey)
Tra la it's May, and it's time to celebrate the spring. And what better way to celebrate it than by hopping on your bike for The Joy Ride, an entire day of bike-centric fun that also serves as the finale for this year's round of 30 Day of Biking! The day starts at Recovery Bike Shop which is housing the new Cycling Museum of Minnesota. Then at noon, a group ride will depart for a special edition of Spinning Stories, featuring live storytelling from Cynthia McArthur, Amy Salloway and Robin Garwood, which ends at the Goldstein Museum of Design at 3pm for a look some of the iconic Minnesotan bikes and bike designers. At 5pm (and in celebration of Free Comic Book Day), the second part of the day begins as the group will don capes and bike toBig Brain Comics (superhero outfits encouraged). From their they will convene for a happy hour at Grumpy's for story time with an open mic for bike stories, before heading out one last time to Honey for House Party 97. We can't think of a better way to celebrate the spring. – Staff
Click HERE for the Facebook event page
SATURDAY, MAY 2
Art-A-Whirl Silent Auction Preview Party
@ Northrup King Building
1500 Jackson St NE
Minneapolis
6-9 pm / All Ages / Suggested Donation $3-5
Spring has sprung! It's almost Art-A-Whirl season! Even though we always know that it's coming, there's still something delightfully surprising about the realization that Art-A-Whirl is right around the corner. In the Twin Cities, the weekend-long art crawl has become an annual celebration of spring and sneak peak of summer, and this weekend's Silent Auction Preview Party has us chomping at the bit for May 15th. The NEMAA fundraiser will give art patrons of all budgets the chance to bid on over 130 pieces of artwork, while enjoying complimentary nibbles from the Red Stag Supperclub. This year's event has a groovy '60s theme with tunes from Evan Hendricks, so be sure to visit one of Northeast Minneapolis' many excellent vintage stores to get your look in order and spend plenty of time perfecting your Don Draper and Joan Holloway impersonations in the mirror. -Beth Hammarlund
Click HERE for the Facebook event
SATURDAY, MAY 2
Green Art Raffle
@ Rosalux Gallery
1400 Van Buren St NE Ste 195
Minneapolis
7-11 pm / Gallery Hours Saturday & Sundays 12 – 4 pm / Raffle Tickets $5 each.
Because they love each other and the great art institution of which they are a part, Rosalux artists are contributing 20+ artworks to the annual Green event; for five dollars a ticket you can be entered to win one of them for your very own!  Up to the day of the raffle the tickets are available online for purchase if you are unable to attend the event in person but would like to try your luck regardless. Get a peek of the work ahead of time to help you make up your mind. Participating artists for this year's Green raffle include: Tara Costello, Laura Stack, John Diebel, Mike Sweere, Ute Bertog, Duane Ditty, Jack Dale, Elaine Rutherford, Shawn McNulty, Terrence Payne, Dan Buettner, Robert Roscoe, David Malcolm Scott, Valerie Jenkins,  Eleanor McGough, Melissa Loop, Amelia Biewald, Nick Howard, Rebecca Krinke, Shana Kaplow and James Wrayge. -Susan Woehrle
Click HERE for more information
SATURDAY, MAY 2
Traffic Zone Center For Visual Art's 20th Anniversary Celebration & Open Studios
@ Traffic Zone Center For Visual Art
250 3rd Ave N
Minneapolis
5-9:30 pm / Free
Located in the North Loop of the Warehouse District, The Traffic Zone Center for Visual Art was founded in '93 as an artist cooperative established to create an art space managed by the 24 artists that make up the collective. The group is having it's 20th anniversary party this Saturday, prompting a special edition of Traffic Zone's Open Studio. Enjoy the musical stylings of Dan Israel from 6 pm-8 pm while appreciating the photographic portraits of collective members in their studios captured by Victor Bloomfield, after which you may journey through the rest of the historic building and visit the artists in their natural habitat, including Harriet Bart, Bruce Hudson-Bogard, Kristie Bretzke, Perci Chester, David Collins, Jim Conaway, Jim Dryden, Jil Evans, Bette Globus Goodman, Bonnie Heller, Vesna Kittelson, Paul Kwok, Lisa Nankivil, Jon Neuse, Howard Oransky, Steve Ozone, Rebecca Pavlenko, Patrick Pryor, Jodi Reeb, Chip Schilling, Harold Stone and Jantje Visscher.-Susan Woehrle
Click HERE for more information.

SATURDAY, MAY 2
Cinco de Mayhem
@ CO Exhibitions
1101 Stinson Blvd Ste 2
Minneapolis
6-10 pm / All Ages / $4 with a non-perishable food item, $10 without
So, did you watch the video yet? Once you have, you'll understand that this Saturday evening's Cinco de Mayo celebration is a can't-miss event exploding with glitter and candy, as well as a chance to whack inanimate objects in a semi-controlled environment. What you might not have taken away from the video is that Cinco de Mayhem is also a benefit for Second Harvest Heartland. And the only thing that could possibly make smashing one-of-a-kind artist-crafted piñatas better is doing so for a good cause. This is CO's third annual Cinco de Mayhem, so not only do they have this party down pat, there's the added benefit of knowing that the organizers and artists try to one-up themselves each year. Prepare yourself to be glitter-bombed. -Beth Hammarlund
Click HERE for the Facebook event
SATURDAY, MAY 2
Shadow Horse Theatre Company presents Mean Girls: A Drinking Game
@ Phoenix Theater
2605 Hennepin Ave
Minneapolis
10 pm/ $10
For some of us, quoting Mean Girls and incorporating Fey-isms into our daily vernacular gives us meaning, makes the mundane bearable, and, above all, makes us feel closer to the Fey herself. With epic MG quotations like "Stop trying to make 'fetch' a thing;" "On Wednesdays we wear pink;" "She doesn't even go here!;" "Whatever, I'm getting cheese fries;" "I have this theory, that if you cut off all her hair she'd look like a British man;" "And none for Gretchen Wieners," the only thing better than lounging on the couch and screaming quotes to the screen is screaming along with a whole crowd of Mean Girl aficionados. Well, it seems the Fey angels have fluttered down to answer all of our prayers. Enter: "Mean Girls: A Drinking Game," a theatrical rendition of the classic teen comedy about the A-list girl clique, a girl caught up in it all and everyone in between performed in live stage theater time. Presented by Shadow Horse Theatre Company at the Phoenix Theater (formerly the Brave New Workshop's space), some of the Twin Cities' finest actors have joined forces to bring you a reading of the Fey comedy complete with props, music, choreography, audience interaction, and, yes, drinking. Because though you can't sit with us, you can drink with us. – Juleana Enright

SATURDAY, MAY 2
Envision: Spring 2015
@ Orchestra Hall
1111 Nicollet Mall
Minneapolis
8-11 pm (show 9 pm) / $30-75
11 pm – 1 am / After party at coup d'etat
If you really love fashion, it is about the fine details. The kind of fabric, the way it is cut. If you find a designer you love, it is like a painting, or music, or any aesthetic pleasure – you turn to it for the pleasure. If you haven't really gone to a fashion show, Minneapolis offers fashion show "light," which means, unlike NY, everything is truly something you can afford and you might actually wear. Featured local designers and boutiques include: Cliché, Ellie Hottinger, Emily Trevor, George Moskal, HouseOfGinaMarie + MienKielo, Idle Child, Jenny Carle, Kjurek, Kozol and Yevette Willaert. Featured accessories designers and boutiques include: Aldo, Goorin Bros., Hardt, Mona Williams, Rewind, Stephanie Lake Design, and See Eyewear. As a fun form of fundraiser, there is a silent auction and a portion of pre-sold tickets will go to Public Functionary, that oh-so-hip and fun non-profit gallery/event space/frame shop. The gallery will curate the VIP room to make it extra special with "live art" (whatever that is – making it? ) and their own DJ. Be there or be square. -Rene Meyer-Grimberg
SATURDAY, May 2
Greenroom and Basil present Joey Fatts and Aston Mathews
@ The Fine Line Music Cafe
318 North 1st Ave
Minneapolis
8 pm / 16+ / $10
The curators that brought you theStand4rd, RedBull SoundSelect with Travis Scott, and Gamut Gallery's new Soulection series Hiatus will bring you another coastal heavy set this weekend at the Fine Line.  Joey Fatts and Aston Mathews, some up and comers from Long Beach, Calif. will be bringing in the heat after a set by the local kids, regular Greenroom DJ Tiiiiiiiiiip on the 1's and 2's, and Daddy Denero behind the mic. If you're downtown Saturday night, this spot will definitely be an easy go-to pleaser for the curvey mama on your hip. – Preston Rogosheske
Click Here for Tickets and More Information
SATURDAY, MAY 2
Speedy Ortiz w/ Krill, Two Inch Astronaut and Bitter Canon
@ 7th St. Entry
701 N First Ave
Minneapolis
8 pm / 18+ / $12 advance, $14 door
So, the last time Speedy Ortiz were in town they were touring with Ex Hex. If you happened to attend that show, you will remember that guitarist Devin McKnight was too under the weather to perform. The show went on and despite the disappointment they rose to the occasion and gave people something close to what they paid for. Either way, it was an honest indie rock moment that underscores their background. Other band on the bill Krill manages to evoke both Neil Young and The Pixies. Two Inch Astronaut remembers the early nineties, even if, you know, they don't. Bitter Canon at times have a pretty sound that belies the hardcore punk canon that inspires them.  -Todd Wardrope
Click HERE for more information.
SATURDAY, MAY 2
A.M. Stryker Album Release w/ Holly Hansen
@ Icehouse
2528 Nicollet Ave S
Minneapolis
11 pm / 21 + / $5
A man of many bands, A.M. Stryker is stepping out alone to perform material from his solo release "The Lion's Share". If you ran into A.M. Stryker in the audience before the show, you might imagine him to be a micro brew enthusiast or art student. Both of these may be true, but the point here is that the man's voice comes from somewhere else. This album is offered as a personal project and a brief listen sounds out all the evidence for that you could need. Rather than aping a folk stance, he's gone deep to the source. Local musical auteur Holly Hansen offers her reach and depth to the line-up. -Todd Wardrope
Click HERE for more information
SATURDAY, MAY 2
Birthday Suits Record Release & 10 Year Anniversary w/Pink Mink & Teenage Moods
@ Turf Club
1601 University Ave W
St Paul
8 pm / 21+ / $8 advance, $10 door
The two-man Birthday Suits have been around for ten years now, and it's hard to believe — their bracing, super-stripped down punk rock sounds as thrilling now as it did in the 00s. Their latest is Spin The Bottle: Adult Party which sounds much like their last batch o' stuff — snotty, delightfully simple, super energetic, witty as all get out, no song over 3 minutes (most of them skirting one minute). It also figures that they're sharing a bill with the similar-minded Pink Mink and Teenage Moods — we love both, of course, but are especially fond of the Moods lately, who do a kind of smartly garagey Feelies-ish (remember them) power-punk. -Jon Hunt
Click HERE for Tickets and More Information
SUNDAY, MAY 3
MayDay Parade & Festival
@ Powderhorn Park area
3400 15th Ave S
Minneapolis
Noon-Dusk / Free
The official local celebration of spring will take over Powderhorn Park and the surrounding area on Sunday with the MayDay Parade and Festival, put on by In the Heart of the Beast Puppet and Mask Theatre. The day will kick off at noon with the colorful parade of puppets down Bloominton Avenue. The parade will end up at Powderhorn Park, where a Tree of Life Ceremony will take place, as the Festival continues throughout the rest of the afternoon, until dusk. Drawing thousands of onlookers and participants each year, the parade brings neighbors from near and far to say goodbye to winter and welcome spring with open arms.  – Maggie LaMaack
Click HERE for more information
SUNDAY, MAY 3
Bianca Del Rio's Rolodex of Hate Comedy Special
@ Pantages Theatre
710 Hennepin Ave
Minneapolis
8 pm / $43-87
The loudmouthed comedy queen who steamrolled her way through the top of Season 6 of RuPaul's Drag Race last summer makes her first appearance in Minneapolis this weekend. Like Don Rickles in high heels and a wig, Bianca Del Rio will surely tear down the audience, our city, and, most importantly, herself (a sign of a good comedian). VIP meet and greet tickets, previously announced as sold out, have been released again just in time for last-minute ticket owners who want to be especially insulted in person. It's a busy week for Ms. Del Rio; Minneapolis is her third Midwest date in as many days this weekend, and Tuesday she returns home to New York City for a charity event. But if we've learned anything from our years of watching Drag Race, it's the queen who hustles that wins the most. –Jakey Emmert
SUNDAY, MAY 3
R. Ring, Wowsville, and Daisy Chains
@ 7yhStreet Entry
701 First Ave N
Minneapolis
8 pm / 18+ / $10
You may know Kelley Deal as the guitarist for The Breeders who picked up a guitar in 1991 without knowing how to play and went on to record Last Splash (cue bassline from "Cannonball"). Identical sister to lead singer and bassist Kim Deal, she went on to form The Kelley Deal 6000 and The Last Hard Men, and then rejoined The Breeders in the late '90s. She is now in a project with Mike Montgomery from Ampline called R. Ring, a folkish acoustic duo which they describe as "a stark departure from the music they make in their other bands." They come to the Entry  as part of their Pussy Peril Tour. Also playing is local lofi garage rockers Wowsville and indie rock trio Daisy Chains. -Mike Jones
Click HERE for tickets and more information
SUNDAY, MAY 3
Murder Shoes EP Release Show
@ Red Stag Supperclub
509 First Ave NE
Minneapolis
9:30 pm / 21+ / Free
Minneapolis based indie rock band Murder Shoes will celebrate the release of their EP with a show at the Red Stag Supperclub in NE Minneapolis on Sunday night. This is the first EP release from the band and they offer a strong debut with the five song EP which will be available to download on their Bandcamp page on May 1. This is the first of many shows the band has lined up for the month of May so head down to the Red Stag to help them kickoff the month of shows and celebrate the release of their debut EP! -Gigi Berry