Weekend What's What: 3/12-3/15
by Anthony Iverson
EDITOR: ANTHONY IVERSON / CONTRIBUTORS: TODD O'DOWD, JAHNA PÉLOQUIN, JULEANA ENRIGHT, ANTHONY ENRIGHT, JON HUNT, BETH HAMMARLUND, ALICIA NEUBAUER, MAGGIE LAMAACK, ALLISON SHILINSKI, TODD WARDROPE, SUSAN WOEHRLE, PRESTON ROGOSHESKE, RENE MEYER-GRIMBERG, GIGI BERRY, JAKEY EMMERT, MIKE JONES / HEADER IMAGE: CAROLINE ROYCE
This weekend marks many milestones with celebratory anniversaries from Nomad World Pub, Get Cryphy and the Butcher and the Boar — all with their own unique schedule of celebrations. This weekend also features an exciting opening at FindFurnish in Northeast, for Let It Be Records, the return of one of our favorite shows of last year, and a very special sale at Trylon Microcinema.
xo-l'étoile
THURSDAY, MARCH 12
Spotlight Talks with Twin Cities Artists
@ Walker Art Center
1750 Hennepin Ave
Minneapolis
6 pm / Free
To celebrate their 75th Anniversary, the Walker has a whole lot of events planned. Of the 75 pieces that have been selected for exhibition 75 Gifts for 75 Years (comprising of gifts of artwork to the Walker's permanent collection) four of them were done by Twin Cities artists. These four will be featured in the latest Spotlight Talks offered on Walker Free Thursday Nights. Hear directly from the artists about their works currently on view in both 75 Gifts for 75 Years and Art at the Center: Recent Acquisitions. Playful modernist painter Ruben Nusz gets the party started at 6:30 pm, postmodern carpenter and outdoorsman Chris Larson goes next at 7 pm, followed by abstract minimalist Scott Nedrelow at 7:30 pm and last — but not least — installation/textile/paper artist Harriet Bart at 8 pm. -Susan Woehrle
Click HERE for More Information
THURSDAY, MARCH 12
Insectula! U.S. Premiere
@ Theatres at Mall of America
401 S Ave
Bloomington
7:30 pm / All Ages / $10
Monster insects attack St. Paul in local filmmaker Mike Peterson's new B-movie camp comedy Insectula! The MCAD graduate has been working on the movie for four years in his spare time, using local actors (including his own daughter) and educating himself about digital effects in the process. The result is a celebration of horror movie tropes featuring recognizable Twin Cities locations such as White Bear Lake and the First Bank Building. If you can't make the premiere, the film will be shown nightly through the 19th, with midnight showings this Friday and Saturday. Watch the trailer here. -Beth Hammarlund
Click HERE for the Facebook event
THURSDAY, MARCH 12
Drag Queen Game Night
@ The Saloon
830 Hennepin Ave
Minneapolis
7 pm / $15 / 18+
The raucous and bawdy event that combines RuPaul's Drag Race with Hollywood Game Night and a splash of the Price is Right (every audience member is likely to be called up on stage) has been "airing" monthly since last fall, and the production values have only continued to improve. We've been to every single one, so you can trust us! For the March installment, host B. Louise — whom you may know from trivia and viewing parties at the Saloon — is bringing out some especially talented performers. Joining mainstay Miss Gay '90s Bad Karma (the Richard Dawson of Drag Queen Game Night) in competition will be local talents Mercedes Iman and Trixie Del Mar. Harrie Bradshaw will perform her hilarious new song "Best Party Ever," and Lavender Community Award winner Sarah McPeck will continue breaking down barriers, as the lesbian comedian will be the show's first ever female performer. -Jakey Emmert
THURSDAY, MARCH 12 – SUNDAY, MARCH 15
(Additional Performances through April 4)
Death Tax
@ Pillsbury House Theatre
3501 Chicago Ave S
Minneapolis
7:30 pm Wednesdays-Saturdays, 3 pm Sundays / $1-50 – pick your price, every performance, every night.
Founded in 1992 with the mission of creating art in and for the community where it is located, The Pillsbury House & Theatre does a little bit of everything, very well. As an extension of a human services agency, their arts events and productions invite people in, but also support the community. Along with an open welcoming community house, they support multiracial sociopolitical activities, performances, and exhibitions, and address issues of racism, homophobia, sexism, and domestic violence head on. Death Tax, which touts an all-star production team (including director Haley Finn and actors Wendy Lehr, Regina Marie Williams, Tracey Maloney, and Clarence Wethern) is designed to facilitate a conversation about pesky subjects including the end of life, family ties, and money. In Lucas Hnath's dark new comedy, the aging main character takes a bit of a gamble, pitting family against caretakers in planning her legacy. In line with the Pillsbury way, the expanded program offers discussion opportunities and free classes on health care directives and estate planning (as well as free childcare so you can see the show). Go to the show, be provoked, and take the opportunity to learn valuable lessons for your life. – Rene Meyer-Grimberg
Click HERE for Tickets and More Information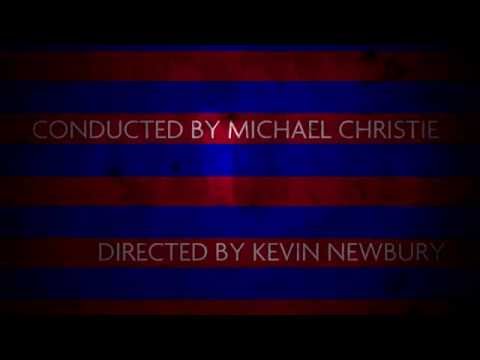 THURSDAY, MARCH 12 – SUNDAY MARCH 15
(Closing Weekend)
Minnesota Opera presents The Manchurian Candidate
@ Ordway Center for the Performing Arts
345 Washington St
St. Paul
7:30pm Thursday & Saturday, 2pm Sunday / $25-200
Ever since it began in 1963 as Center Opera, Minnesota Opera has been on the forefront in developing and championing new modern operatic works. Over its 52 seasons, the acclaimed regional company has presented the world and American premieres of Ricky Ian Gordon's The Grapes of Wrath, Oliver Knussen's Where The Wild Things Are, Jonathan Dove's The Adventures of Pinocchio, Poul Ruders' The Handmaid's Tale, Bernard Hermann's Wuthering Heights, Douglas J. Cuomo and John Patrick Shanley's Doubt, and many of the works of Dominick Argento. However, few of those premieres have ever matched the prestige, acclaim, and longevity of Kevin Puts and Mark Campbell's Pulitzer Prize-winning opera Silent Night, which was developed and premiered by Minnesota Opera in 2012. So it was no surprise that the company would commission Puts and Campbell's latest collaboration; an operatic adaptation of The Manchurian Candidate. Based on Richard Condon's iconic novel (and best known for John Frankenheimer's equally iconic 1962 film version), it's a pitch-black satiric parable of Cold War paranoia and familial breakdown as a Korean War veteran is brainwashed into becoming a Communist killing machine for the enemy. Rich with twist and turns and fascinating characters, it's an intriguing story to adapt to the operatic form. But if anyone can pull it off, it's this bunch! -Todd O'Dowd
Click HERE for Tickets and More Information
Click HERE for our review of Minnesota Opera's production of The Manchurian Candidate
THURSDAY, MARCH 12
Laugunitas CouchTrippin' To Austin 2015 Tour feat. Delta Spirit and Hippo Campus
@ Aria
105 First St N
Minneapolis
7-11 pm / 21+ / Sold Out
We have good news and bad news. Bad news: this event hit capacity early, so sadly there's no more room. The good news, if you acted fast and got your tickets: you're going to see two amazing musical acts that are making their way down to SXSW soon! Consider it a pre-party for the talented folks in Delta Spirit and Hippo Campus, who are comprised of talented musicians from all over the country (including New York, California, and Texas for Delta Spirit) or from the mean streets of St. Paul where they (recently!) attended high school (Hippo Campus). Both bands absolutely deserve to be blowing up nationally, so this event is a great way to possibly see them before they hopefully gain that huge stardom far and wide. Joining the musical acts is live art from the talented Josh Reisz, and numerous distractions including green-screen shenanigans, plenty of Lagunitas brew, and the weirdness of the Beer Circus. We hope that you RSVP'd already to reserve your spot on the list, but if you didn't, you better make sure you do next year 'round SXSW time! -Alicia Neubauer
Click HERE for more information
THURSDAY, MARCH 12
Gang of Four w/ Public Access T.V.
@ Varsity Theater
1308 Fourth St SE
Minneapolis
7 pm doors, 8 pm show / 18+ / $25 advance, $30 door, $39.50 mezzanine
The Varsity Theater brings us another show with a massively influential band from decades back still producing high-quality music. Gang of Four debuted in the U.K. with the classic single "Damaged Goods" in June of 1978. This and their debut album Entertainment helped define post-punk with obvious punk influences with a grooving bass line and a second-wave ska sensibility. This February, they released What Happens Next, which at times feels like 70's post-punk, 80's new wave, and 90's alternative, but it does so without retro irony and with a sincere freshness. There are accomplices aplenty including Londoner Alison Mosshart (The Kills), German music master Herbert Grönemeyer, Londoner Robbie Furze (The Big Pink), and Japanese impressario guitarist Tomoyasu Hotei (that one song in Kill Bill). Also performing is Public Access T.V., a secretive rock band from New York City that's creating some well polished and catchy indie. -Mike Jones
Click HERE for more Tickets and More Information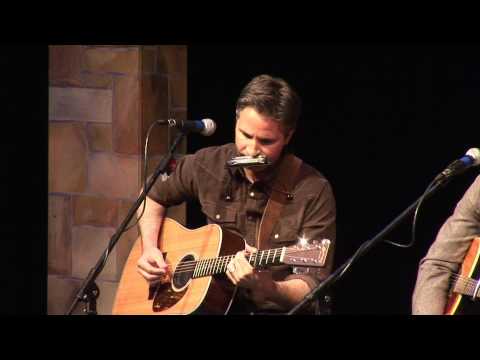 THURSDAY, MARCH 12
Martin Zellar w/ Turpentine Wine
@ Icehouse
2528 Nicollet Ave S
Minneapolis
7 pm / 18+ / $15
Minnesotan country night at Icehouse. 30 years ago, Martin Zellar would move from Austin, Minnesota to Minneapolis and form Americana band The Gear Daddies. After forging a local following and national recognition, and after writing the song "Zamboni" and hiding it at the end of an album, the band would part ways, but play a number of reunion shows. Zellar continued performing solo and also with a group of musicians to be called the Hardways and also with a Neil Diamond tribute band. Joining him at the Icehouse this Thursday will be Luke Kramer of northern country group Rocket Club. Opening will be Americana band Turpentine Wine. -Mike Jones
Click HERE for Tickets and More Information
THURSDAY, MARCH 12
People's Movement Assembly Benefit Concert and Art Show
@ Honey
205 E Hennepin Ave
Minneapolis
8 pm / 21+ / $10 advance; $12 door
Minneapolis is hosting a People's Movement Assembly in April to prepare for the US Social Forum this summer.  The aim of People's Movement Assemblies is to advance the USSF goal of building popular movements in this country and advancing our collective power. This benefit event will go directly towards the cause, so come out, dance, celebrate, and raise funds for the movement! Hosted by the recent creator of the Avant Garde company, Chadwick Phillips, and a long list of local talent that will be out in support of the cause.  Just to name a few, we will see Toki Wright as DJ Mamadou, DJ Sarah White, DJ Lady Em Emily Krumberger, DJ BVRNADETTE, Herschel, Phillip Morris, and Brittany Lynch.  A silent auction with local artwork will be going on through the night, so get in early and up the bids! Gather for your community. Give praise for your right to assemble and organize. Make action happen. – Preston Rogosheske
Click Here for Tickets and More Infomation
FRIDAY, MARCH 13

Dogwood North Loop Latte Art Throwdown
@ Dogwood Coffee at Shinola
228 Washington Ave N
Minneapolis
5-10:30 pm / Free ($5 buy-in for competition)
If each generation gets the coffee it deserves, then ours must have built up some major java karma as there's never been a better time to be a coffee lover in the Twin Cities. Dogwood Coffee's multiple locations and stellar product are a big part of the third wave coffee Renaissance, and this weekend their newest location inside heritage shop Shinola hosts a latte art competition that functions as an open invitation to view the new space. Stop in to see latte art demonstrations, grab a beer, and stay for an open competition throwdown from some of the best latte artists around. -Anthony Enright
Click HERE for More Information
FRIDAY, MARCH 13
Made at MCAD 2015: Annual Juried Student Exhibition
@ Minneapolis College of Art and Design
2501 Stevens Ave
Mineapolis
Opening Reception: 6-8 pm / Free
This weekend, MCAD's best of the best will gather for their annual juried exhibition. Featuring the strongest work submitted by current MCAD students pursuing degrees in design, fine arts, media arts, and entrepreneurial studies, the show will showcase the next generation of artists and designers in the Twin Cities. With a jury including Alex DeArmond, Associate Professor, Department of Design, University of Wisconsin-Stout and Mia Lopez, Curatorial Fellow for Visual Arts, Walker Art Center, winning pieces will be eligible for four cash prizes for Jurors' Choice, as well as one prize for People's Choice — so make sure you get there and check it out! Also taking place at MCAD will be three additional exhibits including Recollection: Shadow to Matter, Legend or Key: John Gaunt Sabbatical Exhibition and Descent into Heaven: A Tribute to the Ones Who Were Lost at Sea, all featuring live music by DJ Forrest Fire. -Maggie LaMaack
Click HERE for More Information
FRIDAY, MARCH 13
(On View Through April 26)
Sexual Politics: Gender, Sexuality, and Queerness in Contemporary Ceramics
-AND- Eat, Drink, and…: Minnesota Women Ceramic Artists Exhibition
@ Northern Clay Center
2424 Franklin Ave E
Minneapolis
6 pm / All Ages / Free
This weekend at the Northern Clay Center is an embarrassment of riches. With the opening of two promising exhibitions, guests will be doubling up on artistic experiences. In Sexual Politics, six artists explore sexuality, gender and queerness through ceramic objects that range from functional to decorative. Eat, Drink, and… features the work of 21 Minnesota artists who have created table settings for various special occasions. Though many people still don't hold ceramics in the same regard as other artistic mediums, the Northern Clay Center is making it clear that ceramics can be just as cerebral, communicative and challenging as other visual art forms. -Beth Hammarlund
Click HERE for More Information
FRIDAY, MARCH 13
PF Takeover: Hotrocity
@ Public Functionary
1400 12th Ave NE
Minneapolis
7 pm – 12:30 am / All Ages / Free
Public Functionary's Takeovers are a guaranteed good time, and this Friday's event includes four of our favorite things, all wrapped up into one event: dancing, shopping, hip hop and art. Local online boutique Hotrocity is taking charge this time around with their very own pop-up shop and music from Crunch Kids, Buddakao and Party Science. Bring your wallet, your dancing shoes, and your appetite for a good time. And Hotrocity might be bringing some surprise guests, so be sure to wear your good underwear. -Beth Hammarlund
Click HERE for the Facebook event
FRIDAY, MARCH 13
Charanga Tropical: Two Nights to Cuba
@ Bedlam Lowertown
213 E 4th St
St. Paul
8pm / 18+ / $15 Advance, $20 Door
With the changing political climate, it was only a matter of time before American groups would be invited to perform in Cuba. One of the first is the acclaimed Minnesota-based classical salsa group Charanga Tropical, who have been invited to perform at the 2015 International Festival of Danzón in Havana this June; the first North American group to be invited to the festival in its history. To help raise the travel funds to make it to the festival, the group will be having two concerts (in conjunction with its Kickstarter campaign) this weekend that features a who's who of local Latin Music. The lineup includes the great Nachito Herrera, Latin Grammy-nominated pianist and vocalist Viviana Pintado, singers Juan Castro and Franklin Paz from Chicago, and musicians from Malamanya, Salsa Del Soul, and Salsabrosa. But far from a traditional concert, the evening is meant for dancing; with performance from Rene Dance Studio, Social Dance Studio, Minniami Salsa, and Salsa De La Calle. In addition to the performance at Bedlam on Thursday, the same jaw-dropping lineup will perform at The Cedar Cultural Center in Minneapolis on Saturday night. -Todd O'Dowd
Click HERE for Tickets and More Information
FRIDAY, MARCH 13 – SUNDAY, MARCH 15
Las Mujeras, Los Toros y el Sexo: The Films of Pedro Almodovar – All About My Mother
@ Trylon Microcinema
3258 Minnehaha Ave
Minneapolis
Friday & Saturday 7 &9 pm, Sunday 5 & 7 pm / $8
A comedy within a tragedy; a tragedy within a comedy. Arguably one of Spanish writer and director Pedro Almodóvar's best films, All About My Mother (Todo sobre mi madre) understands the dualities of life all too well. Taking cues from telenovelas and the messy family dynamics and sexual confusion of Tennessee Williams, all the while incorporating a little old Hollywood diva flair, Almodóvar's All About My Mother manages to tenderly toe the line between parody and heartfelt drama. The film's plot centers around a grief-stricken Manuela (Cecilia Roth) whose teenage son Esteban gets killed while trying to get an autograph from the famous Huma Rojo (Marisa Paredes) after a performance of A Streetcar Named Desire. As the film unfolds and Manuela's search for her dead son's father begins, we're introduced to gender-defying characters, flashy and fierce, a pregnant nun on the run (played by Penélope Cruz), and an array of strong, yet emotionally damaged women who equally demand the title of "heroine." Winner of the Academy Award for Best Foreign Film, All About My Mother continues the Trylon's series "Las Mujeras, Los Toros y el Sexo" which screens the films of Almodóvar throughout the month of March. – Juleana Enright
FRIDAY, MARCH 13 – SATURDAY MARCH 14

Gray Matters
@ Patrick's Cabaret
3010 Minnehaha Ave S
Minneapolis
7:30 pm / $8 advance, $10 doors
This weekend, Patrick's Cabaret presents a production highlighting works that share an interest in the lived experience of those with mental health issues. Guest curator Nikolas Martell has brought together artists who incorporate multiple mediums of artistic expression, with both performing and visual artists sharing work related to mental health and mental illness issues. Though those with mental illnesses are too often marginalized, this showcase is a great opportunity to see talented artists utilize unique mental landscapes to achieve their creative goals. -Anthony Enright
Click HERE for More Information
FRIDAY, MARCH 13
Let It Be Records Grand Opening
@ Findfurnish
13 5th St NE
Minneapolis
6-10 pm / All Ages / Free
At 6 pm, Friday the 13th, the beloved findfurnish will no longer be selling antiques, but will instead be dedicating a whole room to Let It Be Records.  A thoughtfully curated selection of around 4,000 records and online access to another 75,000 from some of the Twin Cities' best collectors will now be on sale for your collection building needs. Let It Be Records is providing tons of inventory, along with Omnium Vinyl and Riffs Ahoy, to make this space one of the most unique and vinyl rich spaces to dig, and dig, and dig. The record room will offer used vinyl, reissues and records from local labels and artists as well as a great selection of framed vintage posters. A grand opening celebration is being held this weekend for all to come and witness the new space.  This just might become a new home away from home for many of us audiophiles in the room. -Preston Rogosheske
Click Here for More Information
FRIDAY, MARCH 13
Redbull Sound Select presents… Twin Cities feat. Taggart and Rosewood
@ Triple Rock Social Club
629 Cedar Ave S
Minneapolis
9 pm / 21+ / $3 RSVP, $10 Door
Redbull is back again with their Sound Select series, and man do they have their hand on the pulse of our local music scene.  Maybe it was just a fluke, and in all honestly, it was a matter of time, but just days after their last showcase at the Fine Line with Travis Scott, the featured Allan Kingdom pops up on the BRIT Awards with Kanye.  Well, for those of us that were there at the last Select show, alls we can really hope for this time around is a faster line, honest bouncers, and better weather.  We can't promise all your dreams will be fulfilled, but the chance to witness the genius noise duo of Taggart and Rosewood at a price of 3 bones is almost worth selling your watch for a closer spot in line. Not up to date on the latest project by the often ominous founder of the Totally Gross National Product label, Ryan Olson? Enter Drone Boning. Not convinced? Here's the latest in-studio session at the 89.3 the Current studio that's sure to convince any snob of their groundbreaking sound. Heavy hitters RP Hooks of BLVCK SPVCE plus Perez., Psymun (another Allan Kingdom collaborator), and Plain Ole Bill are all on the bill for the night.  First come first serve folks, RSVP and get in line. -Preston Rogosheske
Click Here to RSVP and get More Information
FRIDAY, MARCH 13
Al Church "Next Summer" Album Release Show w/ Alpha Consumer, Lady Heat, Staraoke
@ Turf Club
1601 University Ave W
St Paul
7 pm / 21+ / $8 advance, $10 door
We reviewed Mr. Church's amazing new album Next Summer right here. It is the first masterpiece local album of the year and presages amazing things for Al Church as an artist — think of him as the next Mark Mallman if you will, the kind of guy as at home drumming in an all-improv psych band as fronting an amazing pop band, you know? We also love Lady Heat — their spinning is peerless and perfect and they know their stuff in the soul/funk/pop avenue better than almost anybody in town. This seems like one hell of a shit of a night and you all should go check out Al before he blows the hell up, which he's totally going to. -Jon Hunt
Click HERE for Tickets and More Information
Flip Phone: Queer Bomb!
Location TBA
Minnepolis
8-11 pm
Flip Phone presents Queer Bomb on Friday night! The concept is that LGBTQ and their friends take over a Minneapolis bar for an evening and everyone is invited! If you'd like to participate you submit your email here and on Thursday evening you receive an email with the location of the bar. The organizers have already partnered with the bar and they're expecting the Queer Bomb crew and also offering $3 drink specials at the bar during the event! Consider this the chance to visit a bar you probably wouldn't have visited before and a great night out with the Twin Cities queer community! –Gigi Berry
Click HERE for the Facebook event
FRIDAY, MARCH 13 & SUNDAY, MARCH 15
Nomad 10-Year Anniversary Party and 10 Years, 10 Beers, 10 DJs
@ Nomad World Pub
501 Cedar Ave S
Minneapolis
Friday 3 pm doors and happy hour, 7 pm music / 21+ / $6
Sunday 1 pm / 21+ / Free
Oh, man. There's a lot of fun going on at the Nomad World Pub this weekend, don't know if you're going to be able to handle it. If you think you have what it takes, be on the lookout for: On Friday, 10 beers from 10 awesome breweries are $10 during the 3 pm-10 pm happy hour. At 7 pm, the show commences with the buttshakable club destroyer DJ Shannon Blowtorch. At 8 pm, the life gets funky and the funk gets live with Black Market Brass. At 9:45 pm, you're going on a Field Trip to folk-pop-town with Lucy Michelle's new band incarnation. And at 11 pm, stomping out the night is Gabriel Douglas (The 4onthefloor) and Super Friends. There will be more dancing after, or else. Saturday is March's first taste of GRRRL SCOUT, while Sunday has 10 DJs spinning and moving around all their little switches from 1 pm till done pm. Sunday DJs include: That Dude Trey, Verb X, Frank Castle, Minnie Blanco, FooLProoF, Truckstache, Matt Perkins, Brian Engel, and probably two more to make it 10. But wait, there's more! 10 specialty kegs from 10 special brewers including Bent Paddle, Left Hand, Fulton, Founders, Odell, Ommegang, Mankato, Surly, Great Lakes, & Lift Bridge. Also, "If you're the voyeuristic type, watch the brewers take each other on in the Pinball Brewer's Brawl! They'll duking out for ultimate bragging rights!" Your guess is as good as ours on what that is, but have fun! -Mike Jones
Click HERE for More Information
FRIDAY, MARCH 13
The Continuing Struggle feat. Rotten Minds, Population Conrtol, Ponx Attax, Verminoze
@ The Rat Hole
address is word-of-mouth, ask your punk friends
9 pm / you should be old enough to be at a basement show / $6
It's Friday the 13th, and it's time to crawl into the basement of a house named after a rodent. This weekend continues the proud tradition of the Great St. Croix River Punk Exchange. From Appleton, Wisconsin come street punks Rotten Minds. Their early work was a little too new wave for our tastes, but when Sports came out in '83, we think they really came into their own, commercially and artistically. In '13, Milwaukee thrash punk band Population Control released The Last of Us, their most accomplished album. We think their undisputed masterpiece is "Bleed the Vultures," a song so catchy, most people probably don't listen to the lyrics. But they should, because it's not just about the pleasures of conformity, and the importance of trends, it's also a personal statement about the band itself. Did you know that Minneapolis pogo punk Ponx Attax's debut LP, called simply Pogo Split had four number one singles on it? Did you know that, Christie? It's hard to choose a favorite among so many great tracks, but "Street Punks in the Street" is one of the best, most powerful songs ever written about self-preservation and dignity. Verminoze has to return some videotapes. -Mike Jones
Click HERE for More Information
FRIDAY, MARCH 13
Worldwide Discotheque
@ Clubhouse Jäger
923 Washington Ave
Minneapolis
9 pm / 21+ / $5
I need to pay more fucking attention, because I did not know that there was an Afrobeat/tropical/funk night at Jäger until not long ago, let alone that it had been going on for two years. If you don't know Afrobeat–my friends, you're in for a treat. If you like music at all, let alone the threads of it that became soul and funk, you will love it. It has aspects of those music, but also a jittery, guitar-based sound that could only come from the cradle of civilization. This is what the music we loved evolved into without the influence of white people, basically, and it is awesome–psychedelic as hell, funky as shit, danceable as everything. Tonight sounds like a hell of a party with a shitload of dancing. Come early! -Jon Hunt
Click HERE for More Information
SATURDAY, MARCH 14
Mill City Farmer's Market: Winter Market
@ Mill City Museum
704 S 2nd St
Minneapolis
10 am – 1 pm / free
Spring is so close we can almost taste it. Or rather you can taste it if you head down to the Mill City Farmer's Market this weekend. There are just two more winter markets inside the Mill City Museum and this weekend they're pulling out the spring seasonal goodies. If winter vegetables personify grandma, think of spring veggies as the flirtatious little sister of seasonal fare (we always did find shallots to be a little lascivious). Fill your baskets with sweet spinach and spicy arugula to sass up salads, spring flower bulbs like hyacinths and lavender to brighter your dining room, single-source honey, artisan chocolates, small batch granola, cold-pressed organic juice, roasted hazelnuts, grass-fed beef, pork, lamb and bison, local cheeses and more. 40 food and art vendors, community booths and live music from the Light of the Moon duo. -Juleana Enright
Click HERE for More Information
SATURDAY, MARCH 14
Saturday Brunch at the History Center
@ Minnesota Historical Society
345 W Kellogg Blvd
St Paul
11:15 am and 12:45 pm / $25, $20 for MNHS members. Reservations required, call 651-259-3015 or register online
Using sustainable ingredients from local farmers and artisans, this weekend's Saturday Brunch at the History Center will feature the best that Minnesota has to offer while highlighting the seasonal activities and exhibits at the History Center. Executive Chef Christian Pieper's has created a detailed, three-course menu featuring breakfast favorites alongside gourmet coffees, teas and juices. Mimosas and bloody marys are available as an addition to brunch, and your ticket also includes access to the museum galleries. -Maggie LaMaack
Click HERE for More Information
SATURDAY, MARCH 14

The First and Only Trylon DVD and Film Book Estate Sale
9 am – 2 pm
@ Trylon Microcinema
3258 Minnehaha Ave
Minneapolis
As the miracle of mass streaming supposedly makes the collection of hard copy media extinct, cinephiles suffer. The studios want DVDs and their perks to go away, but we keep it alive, with a fetish to hold and posses the tangible matter of filmdom, clutching to our beating chests and away from the non-space ether. The Criterion Collection is always certain to pounce on you, with one of their flash 50% sales, just after you've spent all your dough on LASIK and are cutting meals to make ends meet. But you gotta splurge–just a little; Hulu ain't enough. You want to decorate your bookshelf with some Fritz Lang, old (pre-American) Hitchcock, Nick Roeg, Truffaut, Godard, Pasolini, and Preston Sturges. The Trylon Microcinema opens up the Spring floodgates with a local cinephiliac Black Friday of sorts (albeit on a Saturday), and things could get a little rough. I mean, holy moly. Trylon regular John B. passed away last fall and left his prodigious DVD/book/magazine collection to the Trylon, the proceeds of which will fund future programming. And by God, word has it there's tons of Criterion DVDs (at $7!) and box sets, European discs, classic out-of-print film books, laserdiscs, and hard-to-find Sight & Sound and Film Comment magazines, some from decades ago. You'll even find some discs still sealed (including a couple copies of Roman Polanski's "The Ninth Gate" in case you don't have it; shut up, I do, and it's an underrated picture worth grabbing), Criterions at $10! Everything goes half-off the marked prices after 12:30. Up shit creek financially this week? The Trylon will also be accepting credit cards. Sons take your mothers, daughters take your fathers, this sale will rock the socks off this city, with local movie buffs making a "Chimes at Midnight"-worthy battle for the movie gold to enrich everyone's collection. -Niles Schwartz
Click HERE for More Information
SATURDAY, MARCH 14
(On view through April 11)
Kate Cassanova – Aftereffects: A Natural History
@ Kolman & Pryor Gallery
Northrup King Building
1500 Jackson St NE, Studio 395
Minneapolis
7-10 pm / Free
In her first solo show in Minneapolis, multi-media artist Kate Casanova and her exhibit Aftereffects: A Natural History is popping up out of the recently-thawed earth. It will be an evening that promises unusual art, myco-inspired conversation and mushroom-laden treats provided by Mississippi Mushrooms (tying into the subject matter of Casanova's new works), which is, according to the artist, "An awesome mushroom farm in Northeast that sources to local co-ops, restaurants and consumers." For all you fun-guys and gals, you won't want to miss this! -Susan Woehrle
Click HERE for More Information
SATURDAY, MARCH 14
(On View Through April 30)
Kit Leffler: ēgō Art Opening
SATURDAY, MARCH 14 – SUNDAY, MARCH 15
(Additional Performances in Repertory through April 18)
Savage Umbrella presents These Are the Men
BOTH @ Southern Theatre
1420 Washington Ave S
Minneapolis
Opening Reception – 5:30-7:30 pm Saturday / Free Admission (On View During Theater Hours)
Performances – 7:30 pm Saturday, 2 pm Sunday / $24
Hit two birds with one stone on this night. Get your art fix with an art opening for the science-inspired lab-tech-by-day artist Kit Leffler (curated by Altered Esthetics). Her inspiration includes the seminal Renaissance anatomist Andreas Vesalius and science journalist/humorist Mary Roach and her books Stiff (about dead bodies), Bonk (sexual physiology), Spook (the afterlife), and Gulp (eating). Leffler collages and draws about the idea of "self" using elements from her experience with her anxiety disorder combined with Roach and Vesalius inspired imagery. Take that information to the gallery and the anatomical, collaged drawings are clear, something like art and the individual meet science. Stick around after the art opening for Savage Umbrella's new collaborative piece These Are the Men based on the Oedipus story. You remember that one? The oracle says to the king of Thebes and his wife, Jocasta, that their son will grow up to murder his father and marry his mother, so they send poor Oedipus away, but it all happens as predicted anyway. Jocasta, O's mom, subsequently when it all goes down (they already had four kids together, their stories live on in the trilogy) hangs herself and Oedipus pokes his eyes out. It just goes to show you: you cannot escape what the oracle predicts. As the company describes the dilemma, "Is ignorance of the past and future truly bliss?" In their version, they take the female perspective and through a group of intense physical theater artists they came up with These Are the Men. Savage Umbrella creates satisfying "devised theater," where the artists collaborate to create a unique piece. As their website's pithy sayings pronounce:  "Together is better than alone. Get under the umbrella" and "Savage Umbrella makes theater; we can't help or stop ourselves." Neither can Oedipus. This is Savage Umbrella's first piece as part of the ARTshare program at the Southern, where you can pay one subscription price and go to as many shows as you want by the resident companies -all 19 of them.  Think of it as less than $1 a month to each company, 4-5 cups of special coffee, or three movies a month for all the live theater you could ever want. – Rene Meyer-Grimberg
Click HERE for more information about Kit Leffler's exhibition and HERE for information about These Are The Men
SATURDAY, MARCH 14 – SUNDAY, MARCH 15
VocalEssence presents The Radio Hour
@ Fitzgerald Theater
10 E Exchange St
St. Paul
8pm Saturday, 4pm Sunday / $10-40
While Minnesota Opera is getting all the acclaim in the world (including on this very site) for championing new operatic works, one of the most acclaimed modern operatic composers is sneaking into town this weekend for the local premiere of one of his new works. Best known for his operatic adaptation of Dead Man Walking, composer Jake Heggie is in town for the area premiere of The Radio Hour which was co-commissioned by the acclaimed Twin Cities chorus VocalEssence. In Heggie and librettist Gene Scheer's fully-staged one-act chamber opera for chorus, a young woman name Nora (played by Twin Cities actress Christina Baldwin), arrives home after an epically bad days, locks herself in her apartment, turns on her radio, and gets swept up in this hybrid of Alice in Wonderland and the golden age of radio showing off the power of singing in our lives. While The Radio Hour is a showcase for the Ensemble Singers chamber choir, the first half of the concert will feature conductor Philip Brunelle and the full chorus in a selection of radio choral favorites and a salute to radio legend and choir leader Fred Waring; better know as "The Man Who Taught America How To Sing." Even better, this wayward salute to choral singing on the radio is taking place at the home of the last vestige of the old radio show on the air. Highly recommended! -Todd O'Dowd
Click HERE for Tickets and More Information
SATURDAY, MARCH 14
(Additional Performances through April 25)
The Life Impromptu: A Yes Anderson Production
@ HUGE Theater
3037 Lyndale Ave S
Minneapolis
Saturdays at 8pm / $12
Few shows brought us as much unabashed comedic joy as last year's hit show Darjeeling Unscripted. Created by Yes Anderson (producers Carolyn Blomberg and Meghan Wolff), the premise is simple: taking only a title suggestion from the audience, the cast improvises a story in the style of the films of Wes Anderson. What resulted ended up being one of the biggest hits in HUGE Theater's history winning tons of rave reviews (including one from us!). Well, Blomberg and Wolff are back with the long-awaited sequel. Featuring a new cast of talented improvisers (including Kevin Albertan, Kevin S. Nielsen, Michael Ritchie, Shawn Dillon, Erin Sheppard, Debs Holloway, and more) along with music director Jack Barrett, this insanely gifted ensemble is back to welcome us into an improvised world of 70s-esque costumes, stunted children, child-like adults, quirky music, liberal uses of Futura Bold, and more. If last year is any indication, tickets frequently sell out for this show so plan accordingly! -Todd O'Dowd
Click HERE for Tickets and More Information
SATURADY, MARCH 14
Pretty Birds Cabaret
@ Mattie's On Main
43 Main St SE
Minneapolis
9pm Doors, 9:30pm Show / 21+ / $15
Spring is in the air, which means that the birds are returning. Which makes it a perfect time for the Pretty Birds Cabaret. Curated by iconic Twin Cities burlesque performer Gina Louise, and sponsored by her Playful Peacock Showgirl Academy, the new variety show at Mattie's on Main takes on an avian air fit for the spring. And because Ms. Louise is one of the top flight entertainers in town, she's able to put together a smart bill of burlesque, drag, and circus artists for the event (including Red Bone. Musette, Victoria DeVille, Mona Montague, Red Austere, The Peacock Showgirls and more). After all, what better way to celebrate the spring than by shedding a few layers of clothing? -Todd O'Dowd
Click HERE for the Facebook event page
SATURDAY, MARCH 14
Strange Relations' -CENTRISM Album Release w/Carroll and Gloss
@ Kitty Cat Klub
315 14th Ave SE
Minneapolis
9 pm / 21+ / $5
Good news: Twin Cities-based (formerly of Philadelphia) "hi-fi bedroom pop" trio Strange Relations are releasing their debut album this Saturday at the ever-enjoyable Kitty Cat Klub in Dinkytown. Joining Strange Relations is Carroll; local favorites that you constantly see on marquees and gig posters around town. It's no wonder: these former Macalester students from all over the country met and incubated here in the Twin Cities, and formed the psychedelic dream-pop act you (often) hear today. These fellows just got back from touring California including San Francisco, where they hit The Chapel with the Noise Pop tour. The last piece of the lineup includes Gloss, a five-piece from Minneapolis whose sound includes influences of shoegaze, post-punk, dream- and jangle-pop. Sidenote for you mathletes out there: Saturday is also International Pi Day, and we're not saying to bring pie to the show for the bands, but maybe it'd be appreciated? Who knows. -Alicia Neubauer
Click HERE for the Facebook event
SATURDAY, MARCH 14
Teenage Moods w/Heavy Hand, Rabbit Holes, and COLOR T.V.
@ Hexagon Bar
2600 27th Ave S
Minneapolis
10 pm / 21+ / Free
The beloved grungy flower punks in Teenage Moods are taking a front line spot at the Hexagon this weekend.  It's finally time to let go of that winter-long john addiction and get sweaty the way you were always meant to, completely exposed and in close proximity to that dingy back bar. You know: to hydrate by shotgunning PBR tallboys until the bass rhythm blends together and all the sharp aromas are no longer discernible.  Milwaukee natives Heavy Hand of Latest Flame Records take to the stage earlier in the night, along with Rabbit Holes and the debut of a melodic punk group going under the moniker COLOR T.V.  Pre-game, hard. -Preston Rogosheske
Click Here for Tickets and More Information
SATURDAY, MARCH 14
For The Benefit of Mr. Boardman feat. Mighty Mofos, Trailer Trash, Beatifics, and more
@ Eagles Club 34
2507 E 25th St
Minneapolis
6 pm / 21+ (under 21 must stay with their 21+ escorts) / $10 suggested donation (but you can give more)
It is so god-damn awful that Dan Boardman, the multitalented guitarist/singer/keyboardist/drummer who's spent time in the super-well-known garage punk geniuses the Spectors among about two thousand other bands, has advanced-stage pancreatic cancer. But Dan's not the kind of guy who'd want a lot of wallowing — instead, his pal Keith Patterson, possibly our favorite local bass player and an all-around amazing cat, has arranged a benefit for the guy featuring a whole ass-load of bands filled with Dan's pals. This means, of course, an insane array of local talent including Patterson's own Floorshakers and his Kinks cover band Kinda Kinky, plus a billion other bands you love. There will be a silent auction featuring a stunning bunch of things (I see a rad painting of a custom van and a ton of cool custom effects pedals among other weird/cool items), and it's all to benefit Dan's medical expenses. If you can't go, visit Dan's CaringBridge site for info on how to donate. Here's a link. This is a hell of a night of music for a hell of a guy. -Jon Hunt
Click HERE for the the Facebook event
SATURDAY, MARCH 14
GRRRL SCOUT: Queer Dance Party
@ Nomad World Pub
501 Cedar Ave S
Minneapolis
9:30 pm / 21+ / $6
Not to be confused with GRRRL PRTY (the all-lady hip-hop outfit), GRRRL SCOUT is a newish queer dance party hosted every second Saturday of the month by the Nomad. Shake your stuff to hip-hops and indie jams courtesy of DJ Girl Named Jane and special guest Troop 612–who'll be taking your Twitter requests @gsmpls–plus contests, a blazing patio fire and specialty cocktails and shots, including the signature GS cocktail "Spring Fling" (berry vodka lemonade) for $5.50 and the GS Photo Booth. This month features a gender-bending, queer-centric fashion show featuring models from Baroness Sophia Designs and the winning Minneapolis studs from the St. Harridan model contest. It'll be followed by a dance party with a dance-off at midnight. -Staff
Click HERE for the Facebook invite
SATURDAY, MARCH 14
Get Cryphy 7th Anniversary feat. LE1F, Tickle Torture, Lizzo & more!
@ First Avenue – Mainroom
701 First Ave N
Minneapolis
9 pm / 18+ / $10 advance, $12 door
Celebrate seven years of good times with the Get Cryphy crew on Saturday night! Leaders of the CryphLife (Plain Ole Bill, Jimmy 2 Times, DJ Fundo, and Last Word) are taking over the Mainroom again for an epic dance party you won't forget. This year they're bringing LE1F, Tickle Torture, Lizzo with Sophia Eris, Toki Wright, Bobby Raps, Mike The Martyr, Kidd Strobe & Noh Justice, and other surprise guests! The guys are only getting bigger as a group and on their own so their longstanding Friday night ritual in the Record Room is over, but that doesn't stop the party! It looks like the next opportunity to Get Cryphy is in a couple months for the Soundset After Party so needless to say this might be your last proper Cryphy turn up for awhile. Give their Last Action Heroes  mix a listen to get in the mood for Saturday night and celebrate the dopest dance party in the Twin Cities! -Gigi Berry
Click HERE for Tickets and More Information
SUNDAY, MARCH 15

Butcher & The Boar's Third Anniversary Bash
@ Butcher & The Boar
1121 Hennepin Ave
Minneapolis
1-10 pm / Free
It seems like only yesterday that Butcher & The Boar were the new kids on the culinary block, but this weekend they're toddling into their third year gracing the corner 12th and Hennepin. As is their wont, they'll be celebrating in style with local music, food specials, great beer, and cocktails. Considering Butcher & the Boar boasts one of the best patios in town and Sunday's forecast calls for highs in the 60s you may want to head down early to make sure you secure a spot at this sure-to-be-hopping anniversary party. -Anthony Enright
Click HERE for More Information
SUNDAY, MARCH 15
Venus DeMars Album Release feat. Shanna Carl (of Orchyd) and Morgan Alexy (of The Infinites)
@ Grumpy's Bar and Grill
1111 Washington Ave S
Minneapolis
7:30 pm / 21+ / Free
If you don't know Venus' main project, the awesome gothy metallic-rock band All The Pretty Horses, then you literally haven't been paying attention. They're great as hell, and some of the best musicians in town have made their way through their ranks. And Venus is an amazing frontperson — she's electric, ass-kicking, weird and wild. She's got a new album coming out that's a departure from her usual heavy sound, though — it's all acoustic, which is super-interesting, and we can't wait to review it. Tonight is a kind of pre-release preview of this material, featuring a ton of guests including Shanna Carl of the awesome Orchyd and Morgan Alexy of the Infinites. It's free, you'll be able to get Venus' first 12″ release (the intriguingly-titled "Take My Shoulder") and it should be a damn fun night in general.
Click HERE for the Facebook event
SUNDAY, MARCH 15
Turquoise Jeep
@ Triple Rock Social Club
629 Cedar Avenue South
Minneapolis
8 pm / 18+ / $17 advance, $20 door
Turquoise Jeep has been making bangers since 2009 and their live show is something you have to see to believe. Thankfully they're blessing us with a show at the Triple Rock on Sunday! Flynt Flossy and his gang of rappers and soulful R&B singers are gonna get you turned up and probably take your girl in the process, because who can resist the luscious locks of Yung Humma or the sexy crooner Pretty Raheem – NO ONE. Give their hits "Lemme Smang It," "Can He Move it Like This?," "Ooh Ahh Sound," and "Did I Mention I Like to Dance" a listen before heading to the West Bank and get down with the Turquoise Jeep crew! -Gigi Berry
Click HERE for Tickets and More Information
SUNDAY, MARCH 15
Of Montreal w/ Deerhoof
@ First Avenue –  Mainroom
701 First Ave
Minneapolis
7 pm / 18+ / $20
Of Montreal sound like nothing else out there. Leader Kevin Barnes has a voice that is unmistakeable, as well as a musical style that defies most conventional genres, and lyrics that are at once verbose, incomprehensible, personal, and endearing. It's a beautiful, kaleidoscopic soundscape rich with shifting layers, textures, and now with their newest album, Aureate Gloom, a more personal, straightforward lyrical affair. Joining Of Montreal are fellow incredible weirdos Deerhoof, who (according to their bio, which is 100% correct) "… for years, [they were] the only band that sounded like Deerhoof." They're another standout in the current world of music; they're a band that somehow can go from punk to indie rock to pure noise and then back to rock again, and it all still makes sense. This will be a great way to round out your weekend: with two unique bands that refuse to fit a mold because they do so well being their unique selves. Don't miss it! -Alicia Neubauer