A Few of Our Favorite Things: The Best of 2014
by staff
Edited by TODD O'DOWD
With Contributions From
GIGI BERRY, CAROLINA BORJAS, EMILY CHANG, JAKEY EMMERT, ANTHONY ENRIGHT,
JULEANA ENRIGHT, BETH HAMMARLUND, JON HUNT, ANTHONY IVERSON,
MIKE JONES, MAGGIE LAMAACK, ALICIA NEUBAUER, RENEE MEYER-GRIMBERG,
JAHNA PÉLOQUIN, PRESTON ROGOSHESKE, NILES SCHWARTZ, and ALLISON SHILINSKI
Header Image by CAROLINE ROYCE
*****
As we get ready to enter 2015, we here at l'étoile find ourselves in a reflective mood on the year that's past — and what a long, strange year it has been! It was the year that the Metrodome came down, finger pointing became scrutinized, and the Mall of America was shut down on the busiest shopping day of the year with a civil rights protest. And while there was plenty of things to be depressed about this year, there was also a lot of great things and people that made 2014 memorable for the good reasons. Here now is our list of our favorite things of 2014.
xoxo,
l'étoile
*****
VISUAL ART
ARTIST OF THE YEAR: Jennifer Davis
2014 is the year the secret got out about Jennifer Davis. Known for her color-drenched yet subversive portraits of whimsical creatures, the Minneapolis-based painter was featured in a new book by celebrity art blogger Danielle Krysa, aka the Jealous Curator; presented artwork, including a custom painted handbag and 14 hand-painted shooting targets, at Art Basel Miami Beach's Miami Design Market; illustrated a line of greeting cards for famous Internet cat Lil Bub; and exhibited at galleries around the country. But perhaps her biggest achievement was Joyride, her stunning solo exhibition at Northeast gallery Public Functionary in March earlier this year. Inspired by an East Coast tour of historic carousels, her hometown show showed the artist moving into larger scale, more concept-driven territory than ever before in a series of large-scale paintings and even a hand-painted, hand-carved carousel horse sculpture, demonstrating a heightened, ever-imaginative sense of whimsy coupled with her signature detailed pattern work. The thoughtful presentation of the show, with carousel-like lightbulbs and mounted swings, made it one of the most memorable art moments of the year. -Jahna Péloquin 
Click HERE for our interview with Jennifer Davis
BEST PHOTOGRAPHER: Shelly Mosman
After shooting weddings for two decades, Shelly Mosman chose to finally start photographing for herself. Her first public exhibition in October (the result of a successful Kickstarter campaign) ended up being one of the most auspicious shows of the year. In it, she created two entire series that impeccably marry American period dress with imagination and Elizabethan poise, and her inky black-and-white portraits tell even grander stories. There's a spryness to every pose and striking eyes on every subject Mosman shoots. Most importantly, Mosman's photographs expose the stronger and much more powerful inner spirits of the subjects instead of merely focusing on artificially beautiful features, capturing profound expressions at just the right moments to expose incredible personality in one shot. In the image "Animal Child" from the series, a poised young girl clutches her cream Victorian dress in such a way that at quick glance, looks like she's holding a sword. She's not, but that illusion, paired with her tenacious expression, shows a girl with an imagination much larger than herself — its power on par with Mosman's skill. -Emily Chang
Click HERE for our interview with Shelly Mosman 
BEST GALLERY: Public Functionary
For the second year in a row, our winner for Best Gallery is Public Functionary. And while we tried to resist giving the award again to curator Trisha Khutoretsky and company, we agreed with the rest of the Twin Cities' fascination for the Northeast gallery for one simple reason; they had an unbelievable year! Two of our awards in this category were given to the exhibits that opened and closed the space this year, but any of the exhibitions or events they had this year (all centered around the theme of narrative) could have easily made out list. Cina & Kuklas: She Who Saw The Deep was a technological long-distance collaboration between Michael Cina and John Klukas that resulted in dazzling digital-collaborative multimedia works that blended both artists' aesthetics to the point where it was indistinguishable where one began and the other ended.  Overturf + Van Gieson: In Search Of… saw Edie Overturf and Derek Van Gieson collaborating on a brand new world with its own strange customs. Add to that all of the infamous Takeovers, their spectacular Prelude series (with everyone from Chris Strouth, Playatta, and bfresh productions, transforming the space into otherworldly experiences) and more, and it's undeniable that they would be the Best Gallery this year. -Carolina Borjas
BEST NEW/ALTERNATIVE GALLERY: The Midnight Brigade
When the Midnight Brigade opened late July this year, we knew it was going to be an envelope-pushing art space. After all, it was the brainchild of Ash Marlene Hane (artist, screenprinter, and founder of the clothing line Three Letter Acronym), studio manager Rose Sexton, and Ryan Wurst (artist and Always Human Tapes cassette label creator), three locals known for their risk-taking, idea-making, collaboration-scheming and delectable dance parties. Designed to not just to house its owners' personal, artistic and professional ventures, but act as a communal space to connect artists, the space is part gallery, part apparel boutique, part screenprinting studio, and part cassette tape label. From their inaugural event Smiling Face, Open Mouth onward, The Midnight Brigade has become a colorful blend of events and cross-pollinated aesthetics that have made it one of the most intriguing spaces in town that has quickly gotten on everyone's radar in town. We can't wait to see what they do next! -Juleana Enright
Click HERE for our interview with Ash Marlene Hane of the Midnight Brigade
BEST EXHIBITION (National): Italian Style: Fashion Since 1945 — Minnesota Institute of the Arts
We've had some pretty stellar national exhibitions in the Twin Cities, but rarely, if ever, are they fashion-focused. Italian Style: Fashion Since 1945 was a stunning show on its own merits, but the fact that it offered something different than what usually comes through Minneapolis made it all the more special and made it a game-changer for the MIA. Spanning Italy's fashion history from the demure suiting of the 1940s to the feline glamor of the modern runways, Italian Style was the most visually scrumptious history lesson of the year. The chance to get up close and personal with vintage Versace, appreciate the complex color schemes of Marni textiles, examine the painstaking detail of classic Valentino, and experience first hand the "ugly-pretty" of Miuccia Prada was a dazzling experience. It wasn't hard to be swept away by the dizzying drama of a sequined gown worn to Truman Capote's Black and White Ball or the twinkling diamonds of the Bulgari brooch that Eddie Fisher bought for Elizabeth Taylor mere weeks before she left him for Richard Burton. This exhibition was a must-see for anyone who appreciates fashion, art, or timeless craftsmanship. -Beth Hammarlund
Click HERE for our full review of Italian Style: Fashion Since 1945
BEST SOLO ART EXHIBITON (Local): Drew Peterson, Waterworks — Burnet Gallery
Minnesota-bred artist Drew Peterson is well-known for his intricate, detailed, industrial artwork. Effortlessly merging printmaking, collage, and painting, his style is distinctive, intense, and instantly recognizable. In recent years, the artist has continued to finely tune his craft and innovate his technique. In the two years since his last local solo show at Burnet Gallery, he's tried his hand at another method altogether: watercolor painting. But his paintings in the aptly titled exhibition Waterworks aren't your typical bland, pastel-hued landscape watercolors. Utilizing a mono-printing technique in combination with a screen printing process, Peterson applied watercolor pigments directly to a screen in as many as ten layers to produce an innovative, watercolor-like effect. The resulting works are a deluge of bold color and energetic abstractions that provide a refreshing visual during another cold Minnesota winter — and position Peterson as an artist to be reckoned with on a national level. -Jahna Péloquin 
BEST SOLO ART EXHIBITION (National): Eric Inkala, Chaos Complex — Public Functionary
File this under the heading of local boy makes good: Known for his dynamic, colorful, street-style paintings and his huge murals around town, Eric Inkala was a key figure in our local scene's contemporary art renaissance in the mid-aughts among contemporaries Broken Crow, Isaac Arvold, Ben Olson and Drew Peterson. In November, he returned with Chaos Complex at Public Functionary, his first hometown show since departing for New York in 2009. Featuring both large-scale paintings and smaller works, as well as a giant mural covering one wall of the gallery, the 14-piece exhibit shows the artist experimenting with new patterns and abstractions while staying true to his signature smooth line work, fluid silhouettes, and bold color. It's at once quintessentially Inkala while marking a distinctive stylistic shift into a new evolution of his career. -Jahna Péloquin 
BEST ART EVENT: The Made Here series
Last year, we praised Joan Vorderbruggen for her amazing Artists In Storefronts initiative which continued her habit of slipping art into the most interesting of places all over town. One of her biggest fans was the Hennepin Theatre Trust (the umbrella organization in charge of the State, Orpheum, and Pantages theaters) who tapped her to help with their Minneapolis Cultural District stretching from the Mississippi River to the Walker. The result was Made Here, a year-long and counting initiative where art pops up throughout downtown. Be it in window displays, pop ups, random art happenings, surprise installations, or what have you, Vordenbruggen has used her curatorial eye to enfranchise a who's who of Twin Cities artists to make downtown exciting again by making people look again at spaces — and a city — that they only thought they knew. -Carolina Borjas
MUSIC
ARTIST OF THE YEAR: Jeremy Messersmith
When putting together this year's list, we were dreading who should get this award. After all, everyone in town was having a stellar 2014 and picking just one artist seemed nigh on impossible. (In fact, some of the people that made our short list for this award ended up winning other awards, as you'll see below.) But when you factor all the national attention he received (from signing to Glassnote Records to the release of Heart Murmurs to his spectacular appearance on The Late Show With David Letterman), his constant touring (including his ingenious Supper Club tour), his hilarious new Christmas single, and (most importantly) doing all of this while still staying true to what made us love him as an artist in the first place, the decision was ultimately easy. The best example of why we love Jeremy Messersmith and signature blend of artistic self-discipline, whimsy, and wit was his luminous cover of "Wrecking Ball" at Rock The Garden which managed to be emotionally resonant and cheeky at the same time; just another of the many reasons why Jeremy Messersmith is our Artist of The Year. -Todd O'Dowd
ALBUM OF THE YEAR (Hip Hop / R&B): Allan Kingdom, Future Memoirs
Not to hate on Minneapolis, but one of the best things about Allan Kingdom is that he doesn't really sound like he's from here. That is to say: we've got a certain hip-hop "sound" we're known for as a city, and it doesn't necessarily include spooky psychedelic minimalist beats that sound like they come from Mars. Kingdom does all his beats himself giving the whole album a cool D.I.Y. vibe and a nifty living-room intimacy that makes his breakthrough album a damn compelling listen. But Future Memoirs wouldn't be anywhere near as fun as it is if Kingdom wasn't also an awesome and fascinating rapper; the "Peanut Butter Prince" half-sings and half-raps and reels off hilarious and insightful lines with an effortless, theatrical skill. In other words, this is not NPR rap, and don't expect this to go down easy or smooth like a Lizzo or a Dessa. This is something stranger and far more creative, and it's a blast to watch someone who has a boundless amount of creative energy just do what he does best. -Jon Hunt
ALBUM OF THE YEAR (Electronic / Pop): Suzie, Born Single
Mark Ritsema is known around the Twin Cities as that dude from Night Moves who plays a mean slide guitar, but in 2014, while Night Moves worked on touching up their highly anticipated sophomore album, he branched out into an experimental pop project in the form of Suzie. Born Single, Suzie's debut, combines Ritsema's talent on guitar with his passion for Top 40 pop music; the result is a dreamy pop haze with the punch of intermittent guitar licks and a danceable polish. It's as quirky as it is catchy, dreamy as it is lucid, bold as it is casual; and it's the intersecting of these varying traits that make this an engaging listen ten times over. As the jittery synth on "Fantasy" arpeggiates back and forth, Ritsema's guitar suddenly comes screeching in, interjecting seamlessly before falling back into a synth-induced trance. This combination of psych rock meets danceable pop music might seem like an odd concept, but Suzie creates an incredibly intriguing fluidity out of this dichotomy. -Anthony Iverson
ALBUM OF THE YEAR (Country / Folk): The Ericksons, Bring Me Home
Folk-rock duo the Ericksons have always been more ambitious than the genre requires. Their creative drives forged in the pain of personal loss, La Crosse natives Jenny Kapernick and Bethany Valentini moved from Brooklyn to Minneapolis in 2006, their music evolving towards something sublime and fresh. For their fourth album, Bring Me Home (recorded at Justin Vernon's April Base Studio in Fall Creek, Wisconsin and co-produced by frequent Vernon collaborator Sean Carey), the duo decided to incorporate electro-pop into their indie folk, and the results are achingly beautiful. Percussion, synth, guitar, and harmonies that suggest the sisters share a telepathic connection are playfully weaved together to create paradisiacal soundscapes that will entirely transport you away from the mundane. -Mike Jones
ALBUM OF THE YEAR (Rock / Punk): The Miami Dolphins, Becky LP
The Miami Dolphins have been making a lot of noise around the Twin Cities this year (figuratively and literally), and much of that can be attributed to their 2014 full-length album Becky, a rowdy and rambunctious listen grounded in organized chaos and an acute sense of melody. The speedy strumming and syncopated drumming found on this record make for a discombobulating experience, but at no point does it come across as disorganized. It's very clamorous and chaotic, yet strangely precise — the vocals span the range of rowdy and chant-like to pristine and harmonious, often in no more than one bar's time. The awkward time signatures, the disjointed guitar chords, the off-beat rhythms — it's all sewn together so tightly that it works. Becky is one of the most unique local albums we heard this year, and its riotous, noisy nature is even better live. -Anthony Iverson
ALBUM OF THE YEAR (Soul): Sonny Knight & The Lakers, I'm Still Here
Sonny Knight recorded his first single back in 1965 at the age of 17 for the group Sonny Knight & the Cymbols, and since that time his talent has touched many facets of soul music (as a member of Haze in the '70s, The Bachelors in the '90s, and in multiple variations of The Valdons) but hasn't had a chance to grow to fruition as an artist. That all changed when he teamed up with Secret Stash Records co-founder Eric Foss to record I'm Still Here, an LP that combines their wide knowledge of soul music. The overwhelming success of I'm Still Here follows that of recent local soul compilations like Twin Cities Funk & Soul or Purple Snow; but unlike those compilations, I'm Still Here is anchored by a born performer who is not shy from taking control of a mic and captivating an audience, and also quick to showcase the talent of his backing band, The Lakers. The album's bold brass sound matched with a quick, rhythmic pace are kept together by Knight's experience and fervent presence. This man has the class every soul singer should carry, while his humble swagger is contagious, yet inimitable. I'm Still Here represents a well-deserved success story backed by some damn fine instrumentation. -Anthony Iverson
CONCEPT ALBUM OF THE YEAR: We Are The Willows, Picture (Portrait)
There are few times when we hear the concept of an album for an already established band, where once we've heard the concept, it makes you melt; melt to the point that it doesn't matter what you are about to hear, you know it will be beautiful. Peter Miller is one of those songwriters that just embodies humility, radiating a sort of soft comfort that will take you in and make you want to trust every word he sings. Miller's past albums have introduced to us his close friends and fellow musicians that compose We Are The Willows, many of whom are actually his tenants in the home he owns, and are behind the albums and projects being released under the new Homestead Records label (such as bandmate and violinist Leah Ottman's new project LOTT). Using 350 love letters sent between his grandparents during World War II, Picture (Portrait) is a soundtrack to his grandparent's love story, a true story of longing, young love, and a stanch boy becoming a man while at war, and ultimately coming home and proving it to the woman he loves. Miller's songwriting captures these moments with a sort of grace only an accomplished musician and family orientated individual could have. This is an album — and a love story — that deserves to be heard. It's hard to say where this project will go from here, but we hope the story reaches an even wider audience in 2015. -Preston Rogosheske
EP OF THE YEAR: Tiny Deaths, Tiny Deaths
Claire de Lune and Grant Cutler had already made their individual marks in the Twin Cities music scene before coming together on their new project, Tiny Deaths. De Lune caught our attention singing in the beloved hip-hop group Chalice, while Cutler demonstrated his songwriting and producing abilities in both Lookbook and Grant Cutler & the Gorgeous Lords. So when rumors began trickling around town of their collaboration, expectations were high. This year they released Tiny Deaths' first EP, a self-titled collection of five songs almost two years in the making. Both artists' patience and thoughtfulness is evident in every track, which make the most of de Lune's dreamy vocals and Cutler's well-known production skills. Their brand of misty electro-pop plays like an underwater serenade, watery and ethereal with pulsing beats and drifting melodies. "Ocean" is a careful balance of sonic texture, perfect for listening to in your car during a late-night drive home, while the restrained production and elegant songwriting of "Quantum" could deliver the most troubled insomniac into a dreamless sleep. Tiny Deaths have received a lot of well-earned critical love and local radio play this year, and music lovers in the Twin Cities and beyond are waiting with bated breath for their promised full-length album. -Beth Hammarlund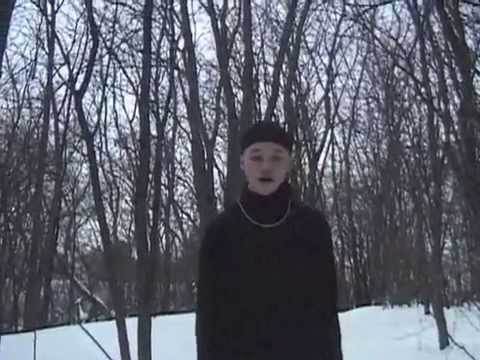 BREAKOUT OF THE YEAR: Spooky Black
VIRAL VIDEO OF THE YEAR: Spooky Black, "Without You"
The mysterious local teenage R&B phenomenon Spooky Black has not only captured our attention (and the world's) with a cringe-worthy viral video, but also for his pure talent at such a young age and the promise of so much more to come from him musically and creatively. But, wait — "Spooky Black?" As of the time of writing he's decided to go by his given name Corbin because (according to his Twitter) Spooky Black "is a dumb name anyway." Be that as it may, the hype surrounding Spooky Black was first spurred by his enigmatic "Without You" video, which contained black and white do-rags, black and white turtleneck shirts with a gold chain proudly on display, FUBU-emblazoned gear, VHS-quality video effects, snow-covered woods, white sheet-covered sofa, and hastily hung sheets as backdrops. Despite the stylistic choices and production values of the video, the true star shined through: a sleepy, smooth, and melancholic voice with a super sexy vibe and musicianship way beyond the maturity of someone in their mid-teens. Corbin/Spooky is also one of four members of the new hip-hop supergroup, thestand4rd (which also includes Allan Kingdom, BobbyRaps, and Psymun) which has become so connected 'round the Internet and hip-hop community that Miami's own legend DJ Khaled gave the fellas a shout-out via YouTube in anticipation of their sold out mini-tour launch at the Amsterdam back in November. Ultimately the most intriguing thing about Spooky Black/Corbin isn't that he'd simply caught the world's attention through a viral video, but that he caught it through his talent, and it's merely a prelude of things to come from this extremely talented young man. -Alicia Neubauer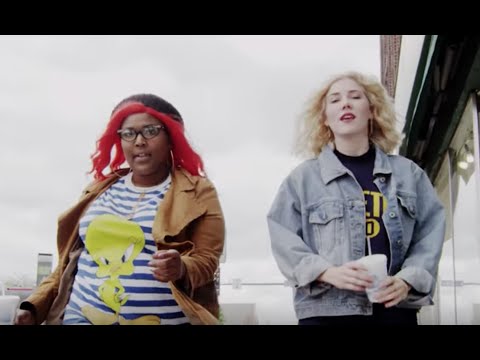 BEST SONG: Lizzo and Caroline Smith, "Let 'Em Say"
Lizzo and Caroline Smith have garnered success with their various groups and as solo artists, but this summer we were blessed with an infectious girl power anthem from the duo, and the Twin Cities still can't stop talking about it! "Let 'Em Say" wasn't a complete surprise as the ladies are close friends and Lizzo has even served as a backup singer for Caroline in the past so it's only natural they come together for a lovely upbeat tune that blends pop and R&B for a danceable jam you can't help but move to. Not only were these amazing ladies giving us a stellar jam for our summer soundtrack they were also back (in this case a portion of the song's sales from their Bandcamp to the Women's Foundation of Minnesota)! Best of all, they celebrated their celebrated their collaboration and friendship with back to back co-headlining shows at First Avenue in September. We're hoping to hear more from Lizzo and Caroline in the New Year, but for now let's just have an epic dance party with "Let 'em Say" on repeat, cool? Cool.  –Gigi Berry
BEST LIVE ACT: Tickle Torture
Heartache and hedonism. Love and loins. Elliott Kozel, a.k.a. Tickle Torture, is the pumping heart and throbbing scrotum of our local music scene. His brand of sexy poppy sexpop fuses R&B, electronica, funk and noise to create the ultimate party soundtrack for ultimate party weekends. As much as music writers love taking turns describing his signature sound, Kozel himself summed it up best when speaking with VICE earlier this year: "Like Prince and Justin Timberlake fucking in a dumpster. You open the lid and you're like, 'Whatttt?' And then you close the lid." Even when he's singing of tenderness or heartache, his music demands that you get freaky with that complete stranger standing next to you on the dance floor. And then there's the man himself. Mr. Torture's live shows feature wanton gyrating, elaborate costumes, confetti cannons, and a team of near-nude gold-painted dancers. Try to explain his shows to an outsider and you'll marvel at how much you sound like SNL's Stefan. "There's something for everyone: LED-lit sequined thongs. Diamond deer heads. Balls." This year Tickle Torture marked his territory (possibly with urine, we don't know for sure) on plenty of local stages, gracing the Bedlam Theatre, the 331 Club, and both First Avenue and 7th Street Entry with his sparkly presence. We expect plenty of champagne-swilling hyper-entertainment in the coming year. And speaking of 2015, you can count the coming months with your very own Tickle Torture limited-edition calendar, available for purchase at his upcoming New Year's Eve show at 7th Street Entry. Nothing spices up an office cubicle like a glittering half-naked male torso topped with a psychotic sparkle mask. We dare you to hang it up at work. Double. Dog. Dare. -Beth Hammarlund
BEST SHOW: The Replacements — Midway Stadium
Yeah, yeah — show of the year and I fucking missed it. All I can do is talk about how great the Replacements sounded on YouTube clips I watched breathlessly after the show was already over — if they were known for sloppiness/drunkness/unreliability in the past, they are now, in reunion-land, known for tight playing, boundless energy, and basically sounding like it was the mid-'80s despite basically being only half the band, which is a hell of a thing, considering how few other local bands (ahem, Soul Asylum, ahem) are able to pull that off. And believe me, people locally are cynical dicks about their Replacements, but after this show at Midway Stadium I didn't hear a single "No Bob, No Mats." Because it was, you know, really really really good. Paul had tons of punk snottiness still at his disposal, Tommy looked and sounded pretty damn great, the guys they got to fill in for Bob/Slim and Chris/Steve were really quite good, and everything cascaded forward at unsafe speeds, which is exactly what you wanted it to do. I don't think anybody would be pissed off if this shit kept going. I'm not sure it will, but I feel like they won over the locals, the punk crowd, Dave Letterman, just about everybody, and that's a hell of an accomplishment. -Jon Hunt
BEST. WEEKEND. EVER.: P.O.S.
If there ever was a comeback story to be told this year, or this decade for that matter, it's that of Stefon Alexander, otherwise known as P.O.S. Two years after canceling his planned tour for We Dont Even Live Here due to kidney failure, steady dialysis, and an eventual transplant, he decided to return to the stage with three shows over two days. First up he joined with his Doomtree cohorts in tearing up the Minnesota State Fair's Grandstand as part of the Current's MN Music On A Stick, and then hours later his show with Four Fists (his collaboration with Astronautalis) was one of the giddy highlights of the Turf Club's opening weekend celebration. But nothing prepared us for the next day; his first solo appearance and, coincidentally enough, his birthday! Teaming up with Greenroom Magazine, he put together one of the craziest lineups this city has every seen, and with outstanding support from the music community it blossomed into a multi-faceted, outdoor festival labeled as The Fucking Best Show Ever. And it was! Taking on his first solo set and hearing him shout out the lyrics, "I've built more than a rap career" with the entire crowd responding "I've got my family here!" was nothing short of a surreal moment in Twin Cities' music history. Following his performance, Stefon let everyone know he'd see them in twenty minutes at the after party, hosted in First Avenue's Mainroom, and dubbed the Fucking Best After Party Ever. And it was! But if there ever was a man to rally behind, where you know he'll deliver despite the struggle, despite the obstacles, despite the shitty unfortunate events that hold us back from taking to the stage, it's Stefon Alexander. (*cue Rocky theme song*) -Preston Rogosheske
Click HERE for our exclusive interview with P.O.S.
BEST RECORD LABEL: Hymie's Vintage Records
Earlier this year, Hymie's co-owners Laura and Dave Hoenack announced that they would be incorporating a record label to accompany the iconic record store. And with a focus on locally rooted talent, two outstanding vinyl releases this year, and a release show at the Cedar Cultural Center, Hymie's has quickly become our favorite new record label this year. Ben Weaver's full length LP, I Would Rather Be A Buffalo, along with a 7″ by Brian Laidlaw and the Family Trade were the first releases the new label, and it makes sense to those that have been around the store in the past few years. Each artist has local ties and performs on the local circuit, often hosting in-store performances at Hymie's — not only for their own music, but to promote that others within the area they hope to support as well.  If there was a concept surrounding this label, it would follow in the already ingrained tradition the record store has come to promote; to support local talent and the traditional foundation artists of this area have built their knowledge on. We see Hymie's record label as an important staple in our community, and wish them the best on this new endeavor. -Preston Rogosheske
Click HERE for our interview with Ben Weaver about his release on Hymie's Vintage Records
COMEBACK OF THE YEAR: Prince
Prince has been lightly whiffing every single album he's done since around The Gold Experience in the early '90s. So the biggest shock about Art Official Age was just that it was no kind of whiff, and not even a bunt, but a nicely solid line drive; a pretty great album top to bottom and really, really fun to listen to! We kept coming back to the compelling and quite-up-to-date "Clouds," but we'll be damned if the funk workout "The Gold Standard," the sly "Breakfast Can Wait," and the amazing shoulda-been-number-one hit "Funknroll" weren't almost as great. And amazingly, we kept spinning it for weeks afterward, which hasn't happened with a Prince album in years! We weren't nearly as fond of his album with 3rdeyegirl, Plectrum Electrum, that was released at the same time; with a few exceptions, it lacked the songwriting strength of Art but featured some stunning playing nonetheless, and showed plenty of signs of life. Best of all, people were talking about Prince again, and not just bitching about him or acting baffled, but actually talking about his music and how good it was, and that was really one hell of a PR turnaround! Let's see if he can keep it going. We have a good feeling. -Jon Hunt
BEST DANCE NIGHT: Flip Phone
Every month, Flip Phone swoops in as a breath of fresh air with a new themed dance night, and we're always on the edge of our seat to see what DJ Fancy Restaurant and the Flip Phone crew are bringing us next! Dedicated to music from the era of the flip phone (1996-2006) but never shying away from current jams, the now two year old dance party had one of its best years in 2014. The year started off with Bed, Bath, & Beyonce, followed by the second edition of their Robyn-themed Heartbreak Ball, then they celebrated the summer with the Twin Cities first ever Golden Girls dance party, and made sure we had a very special Nicki Minaj inspired Thanksgiving Eve. No matter the theme, no matter the venue (be it their regular home at Honey or their new monthly gig #BASIC at Loring Pasta Bar) Flip Phone is consistently on point, packed, and featuring music from some of the best DJs the Twin Cities has to offer. –Gigi Berry
FAREWELL OF THE YEAR: The Doomtree Blowout
Once upon a time (on December 10, 2005, to be exact), a local seven-person hip-hop collective decided it would be fun to do an all-crew show at a brand new venue in town. And thus was born that cold December night at The Varsity Theater the monster known as The Blowout, the annual celebration of all things Doomtree. For this year's edition, which the group has said will be their last Blowout ever, they decided to go out with a bang; with eight shows in such diverse venues as the Turf Club, Surly Brewery (complete with the release of a Doomtree-inspired beer), The Icehouse (in a fantastic night featuring all of the groups' many side projects with an army of guest stars), and a gleeful all ages show at Triple Rock. But nothing could have prepared us all for the last four shows of this run. First was the crew's return to The Varsity ten years to the day from the first blowout for a live taping for The Lowertown Line. Then came the three-night finale at First Avenue; the last night of which had heroic guest spots by Kristoff Krane, GRRRL PRTY, Har Mar Superstar, Big Zach, I Self Devine, Astronautalis, Prof, and DJ Fundo. At the end of the day, it all came down to seven artists who we have grown with as they've gone from upstarts to an intstitution. Thank you P.O.S, Dessa, Sims, Cecil Otter, Mike Mictlan, Lazerbeak, and Paper Tiger for all the great music and great memories! -Todd O'Dowd
FASHION & RETAIL
BEST FASHION DESIGNER: Emma Berg 
BEST FASHION EVENT: Emma Berg, I AM EVERYTHING
2014 may just have been the biggest year for the art and style darling of Minneapolis, Emma Berg. From sending her feminist-inspired Spring/Summer 2015 collection down the runway at MN4MN, to deservedly winning "Best Designer" at the first Minnesota Fashion Awards, and launching her first online shop this October with her moody Fall/Winter collection with its structured and drapey Rick Owens kick, it's clear that Ms. Berg isn't content resting on her laurels. As if that wasn't enough, she started the year off with I AM EVERYTHING, her show that she co-produced with I AM MPLS producer Sarah Edwards this April at The Ritz. Along with Claire Ward's bright scuba-inspired capsule collection and Berg's Fall/Winter 2014 collection, the centerpiece was the collection of dream prom dresses she created in collaboration with girls from the Boys and Girls Club Twin Cities. Aside from being stunning garments on their own, Berg managed to prioritize the girls' wishes while maintaining her design sensibility; a challenge not many designers would actively seek out. But it's this sense of infectious optimism and generosity of herself and her designs (or to quote her oft-cited Instagram hashtag #fashionlovesyou) that makes her so vital to the Twin Cities fashion scene. -Emily Chang
Click HERE for our full review of I AM EVERYTHING
BEST EMERGING DESIGNER: Emily Trevor
Emily Trevor first came on our radar in 2013 with her excellent showing at MNfashion's the Shows. Though she was still a student at the time, Trevor's work showed the ambition of a designer with a fully-realized point of view and sense of self. She continued to push herself in 2014, most notably with her September showing at Envision. Trevor's modern goth collection featured unexpected textiles, top-notch tailoring, and creative designs. The moody, cyber-punk looks featured a tasting menu of influences from over-sized menswear, to flirty sportswear, to dramatic evening-wear; appealing to a wide range of customers while staying laser-focused on its own consistent themes. It can be a challenge for designers to appeal to a wide variety of customers while staying true to their own particular vision, but that's a balance that Trevor appears to have found with ease. We're looking forward to seeing how she continues to grow as a designer and as a businesswoman in the coming year. We expect big things from this one! -Beth Hammarlund
BEST SHOPPING EVENT: North Loop Shopping Crawl
North Loop earned its wings last year from l'etoile as Best Up-and-Coming Neighborhood. In 2014, the North Loop neighborhood gained a lot of attention, complete with fans, residents, condos, new restaurants, and legitimately great shops. The North Loop Shopping Crawl revealed this year that some really tremendous businesses are popping up in this area. The neighborhood's spring crawl acknowledged traction picking up, and the participation of successful locally-owned businesses and boutiques paid off. By the time the fall crawl came around, participating shops included Roe Wolfe, D.NOLO, Martinpatrick3, and more. Better yet, the one-day event turned into two, complete with sales, raffles, and a $500 grand prize giveaway. With this year's openings of quality local storefronts by American-made manufacturers, Shinola and Filson, and the upcoming year's inevitable and continued expansion, including that of amazing, heritage-quality shop, Askov Finlayson, we salute this year and look forward to the next. The year 2014 proved North Loop Shopping Crawl as the best shopping event we can look forward to twice a year in, might we say, the Twin Cities' best up-and-coming shopping neighborhood. -Allison Shilinski
BEST LOCAL BOUTIQUE (Men): MartinPatrick3
Perennial favorite shop MartinPatrick3 just seems to get better every year. It's our go-to for everything from tailored apparel and grooming staples to well curated items for the home and thoughtful gifts for even the most discerning gentlemen. With impeccable service, thoughtful and urbane selections and an atmosphere that's as comfortable as it is sophisticated, we're never disappointed when we step out of MP3. There are at least half a dozen worthy competitors in this category, but with offerings both broad and deep guys of many different ages and styles can find everything they need at this classy gem of a shop. – Anthony Enright
BEST LOCAL BOUTIQUE (Women): Idun
If you use Google Maps to locate St. Paul boutique Idun, the description you'll find is "Western Apparel Store." It's to this store's cheeky sense of humor that they're not disputing it, and neither are we. Rather than dirty cowboy boots and used Levis, the well-put-together shop offers a well-curated collection of thoughtfully designed brands such as Samuji and Bridge & Burn. Idun has everything on your wardrobe list, including the occasional western-meets-modern and contemporary menswear-inspired look. On a recent fall or winter drop-in, you might have found enviable statement of the century pieces such as roomy red leather gloves or the fringed belt-meets-skirt of your — and our — dreams. And their super-hot shoe loft is beyond belief. Let's put it this way, if you're looking to out-dress everyone in the Twin Cities, Idun has exactly what you need. -Allison Shilinski
BEST VINTAGE STORE: LULA VINTAGE WEAR
Since opening in 1992, Lula Vintage Wear has been honored time and time again for their high quality vintage collections. What we love most about Lula is their fresh approach to vintage retail. With each season, they rotate their stock in order to only offer the relevant vintage you're looking for. Luckily for us, that means we can visit as often as we'd like to check out the sky high accessory display and the peruse the fresh stock of retro and vintage dresses. With their ongoing success and continued expansion as an online retailer (recently including vintage handbags, fascinators, furs and more), Lula Vintage Wear has proven that they are here to stay, and earned their status as Best Vintage Store in the Twin Cities. -Allison Shilinski
BEST CONSIGNMENT STORE: Mona Williams
"Let me tell you the story behind that dress" is not something you often hear when perusing the racks of a consignment shop, but head to Mona Williams and owner Patric Richardson will tell you colorful stories all day long. While his Northeast boutique is filled with the (admittedly spendier) classics (think Prada, Gucci, YSL) you'll never feel like you don't belong there. And while you're busy ogling the designer vintage pieces, you will come across just the right affordable piece for your next special occasion. The store also sells some gorgeous gifts and party favors, and is surrounded by other great shops, making it the perfect weekend shopping destination. -Maggie LaMaack
BEST LOCAL BEAUTY BRAND: The Elixery Cosmetic House
The Twin Cities have been experiencing a bit of a beauty renaissance over the past several years with new brands popping up left and right, but our favorite local brand is definitely the independent cosmetics line Elixery Cosmetic House. The Elixery boasts some gorgeous essential oils and killer scrubs, but make no mistake, it's all about their excellent lipstick. Over the past several years, the team at the Elixery have released some absolutely gorgeous products, and this year they stepped up their game even further with a remixed version of their popular Dessa lipstick (a deep red created with and for the rapper/writer/singer) and a collection inspired by the Minnestoa RollerGirls, with all five teams, including the traveling All-Star team, getting their own killer tube. The All-Stars' turquoise creme capitalized on the recent blue lipstick trend, while the Atomic Bombshells' bright tangerine satin creme promised Minnesotans a sunny juicy shade to get them through the dark winter months. There's clearly a lot to love about the Elixery, and we haven't even gotten to their politics. The Elixery products are vegan and cruelty-free, and they are committed to gender equality and old school craftsmanship. It's enough to make you want to get your paws on all of their shades, Pokémon-style. -Beth Hammarlund
BEST TREND: LOCAL E-RETAILERS
This year, we saw the successful growth of and collaborations from local e-retailers, as well as a huge new crop of locally-owned online shops popping up. Between old favorites, such as A MANO and Ship & Shape, and the successful e-shops of local names such as Hackwith Design House, KOKOON, and Velvet Moon, Minnesotan made and curated products of every variety are now available worldwide. Just in the last three months, we've seen new online shops by Hotrocity, ODE by Amanda Natzel, Emma Berg, Silver & Stone, Hardt Jewelry, MajiMani, and many more. Honestly, what do we really love about local e-retailers? The launch parties. It's great that everyone has access to amazing Minnesotan made goods, but only locals get to attend the fabulous, fun, and occasionally wild (Hotrocity launch, anyone?) parties that these businesses put together. These businesses might be moving in the direction of strictly online sales, but they're sticking to their roots every step of the way, and there's a great deal of local pride involved. As long as we get to keep attending the parties (and get first dibs on the goods), we salute local e-retailers as the Best Trend of 2014. -Allison Shilinski
PERFORMANCE
BEST THEATRE PERFORMANCE: Cabaret — Theatre Latte Da and Hennepin Theatre Trust
To quote Mr. Sinatra, 2014 was a very good year to be a theatre fan, especially for fans of musical theater as nearly every company in town was doing a musical this year. From Ten Thousand Things' brilliant re-imagining of The Music Man (including a revelatory turn by Luverne Seifert as Harold Hill) to the emergence of 7th House Theater and their spectacular actor-driven productions of Little Shop of Horrors and Jonah and The Whale, to Red Eye's dazzling world premiere of The Secret Lives of Coats (with Haley Finn's deliciously quirky direction and thrilling performances from Charlotte Calvert, Anna Hickey, Gail Ottmar, and Miriam Must) to Mixed Blood's rocking gut punch that was Passing Strange (led by Nathan Barlow's career-launching turn as the young artist) , the Twin Cities was awash in fantastic work. The problem was that it was near impossible to pick just one show as the best of the year. So, after much deliberation and debate, it ultimately came down to the one show that electrified the Twin Cities theater scene as a whole this year. Cabaret has always been a favorite show of any dyed-in-the-wool theater person, but Peter Rothstein's jaw-dropping production for Hennepin Theatre Trust's "Broadway Reimagined" series brought insight, pizazz, and genuine horror to Kander's and Ebb's masterpiece. Aided and abetted by an airtight ensemble (with fantastic work from Kira Lace Hawkins, Sean Dooley, and James Michael Detmar — not to mention the Ivey-winning turns from Sally Wingert and Tyler Michaels), the three-time IVEY-winning production was the show of the year. -Todd O'Dowd
BEST DANCE PERFORMANCE: Choreographers' Evening, Walker Art Center
It was hard to pick just one part of this year's Choreographers' Evening at the Walker that we liked the best. Kenna-Camara Cottman smartly curated this evening which offered a mix of styles, ages, body shapes, music, and fabulous diversity; which featured pieces created primarily by artists of color. And while each piece was a great collage of different styles (from lyrical to hip hop to performance art and more), the jaw-dropping finale — where the entire cast participating in a "die-in" on stage — was one of the most shocking images seen on stage in town this season. Deliberately reminiscent of the political climate we are in, it was a gut punch that the audience needed. -Rene Meyer-Grimberg
BEST TOURING PERFORMANCE (tie): Tristan & Yseult (Kneehigh Theatre) and The White Snake (Mary Zimmerman) — Guthrie Theater
When it came time to pick our best touring show from a company not based in the Twin Cities, we were at a crossroads as to which show to choose. Ultimately it came down to these two shows for pretty much the same reasons (which, coincidentally both played the proscenium space at the Guthrie). Both shows chose ancient stories that were adapted with tons of humor and heart (and more than their share of heartbreak). And both shows were directed by women who are known for unique stage aesthetics yet managed to preserve those aesthetics in the touring versions of their shows. In the case of Tristan & Yseult, Kneehigh Theatre's artistic director Emma Rice followed up her acclaimed production of Brief Encounter with a visceral, physical, love story that literally flew across the stage. As for The White Snake, Tony-winner Mary Zimmerman took her love of story theater and injected her swooning adaptation of the classic Chinese fable with hairpin turns between bawdy humor and heartbreak with some of the most evocative staging seen in town this season. Both ladies and their companies have set the bar rather high for any other show visiting our fair Cities. -Todd O'Dowd
COMPANY OF THE YEAR: Sandbox Theatre
Maybe it was the recent change in artistic leadership. Maybe it was the years of solid work. Maybe it was just the right people with the right material at the right time. Whatever it was, Sandbox Theatre had an absolutely brilliant 2014 with two shows that showed their collaborative creation process and their hyper-theatrical house style at its absolute best. Marie-Jeanne Valet, Who Defeated La Bête du Gevaudan (which will be remounted this coming February at the Southern Theater) was one of the biggest hits of this year's Fringe Festival; an evocative tale of class, politics, and heroism that turned the sparseness of a typical Fringe production into a spellbinding experience. Meanwhile, Killer Inside took the tradition of the prison ballad and used it as a searing examination on what a prison's place in society is and how it has evolved from correctional facility to dehumanizing experience as told by the people that are locked up there. It's this bracing blend of humanism and theatricality that has made Sandbox our pick for company of the year. -Todd O'Dowd
BEST PERFORMANCE ART (Local): Frosty Bob and J's Summer Camp
It's like something out of a 1930s MGM musical as two friends scrape their meager resources together to put on a dazzling show. Alas, Robert Frost and Justin Caron (better known as Frosty Bob and J's Summer Camp) don't have the budget of a pre-Freed Unit MGM musical at their disposal, but what they lack in technical resources is more than made up with heart, talent (as actors, singers, and musicians), on-point camp, and sheer fabulousity! Utopiacopia was a sweet, strange, deeply heartfelt look at how dreams can inspire and ruin us at the same time. Stay Where You Fucking Are was an uproarious, slightly messy, yet gloriously fabulous tribute to the uproarious, slightly messy, yet glorious fabulously Elaine Stritch, complete with the signature big glasses, no pants, and vodka stingers. Over the course of two shows, Caron and Frost have proven that a cabaret show can be queer to the nth degree yet still embrace the audience for a hell of a good time for everyone. As Ms. Strich herself would say, "We'll drink to that!" -Todd O'Dowd
Click HERE for our interview with Robert Frost of Frosty Bob and J's Summer Camp
BEST PERFORMANCE ART (NON-LOCAL): Miranda July, New Society — Walker Art Center
The chimeric, capricious creature of Hollywood "fame," the artistic aesthetic of multifaceted performance artist, writer, and performance artist Miranda July is quite like no other. Best known for her 2009 Caméra d'Or-winning film Me and You and Everyone We Know, her latest work appears to be even more personal: she's written a book about people she's met through the classifieds (It Chooses You), and created an app that recruits strangers to deliver a personal text message on behalf of the sender. Despite being aware of her acute talent for the unbridling the obscure, arousing the unpredictable, and drawing from the "quiet messiness" and loneliness of human existence in her work, there was no way to be prepared for her October performance at the Walker Art Center. Countering the event's subtitle, Two Hours with a Room Full of Strangers: Miranda July and the Awkward Encounter, the shared experience was the antithesis of an "awkward encounter." In it, July unveiled her new performance piece, New Society, and reminded us of what's she truly a mastermind of forging — mutual vulnerability. The piece incorporated audience interaction, impromptu moments, and scripted scenarios that left us leaving us feeling nostalgic, maudlin, inspired, creatively-charged, a little weep-eyed and — above all — present in our daily lives. -Juleana Enright
BEST PERFORMANCE VENUE: The Soap Factory
The Soap Factory never fails to impress us!  They continue to be a unique and local resource and have never faltered with their vision of engaging artist and viewer in consumable art. A true Minneapolis art staple, this year they not only celebrated their 25th anniversary, but doubled down as a viable performance venue and hosted some of our favorite performance art of the year; including Venus DeMars' surreal LGBT cabaret The Queer's Book Of Journey: A User's Guide For The Lost and Found, Theatre Coup d'Etat's intimate and hauntingly raw production of One Flea Spare, Minneapolis Music Company's spellbinding inaugural dance/theater production of Devilish Dances, and this year's stellar version of their epically-constructed, nightmarish world that is The Haunted Basement, which left us feeling more than a little dirty. But of all of these fantastic performances, what sealed the deal was their acclaimed co-production of Live Action Set's Fringe Festival adaptation of Crime and Punishment. Like a nightmarish "Choose Your Own Adventure," director Noah Bremer's interactive production blended physical theater, dance, gory effects, and custom smells from the St. Croix Sensory to create an immersive environment where the story was charged forward by the audience's unique experience and ultimately worked into the classic's tormented journey. By hosting some of the best shows of the year, the secret about The Soap Factory as a viable space for performing arts is out in the Twin Cities, and we could not be happier! -Juleana Enright
Click HERE for our interview with Ben Heywood, executive director of The Soap Factory
COMEBACK OF THE YEAR: Bedlam Theatre
When it was announced that Bedlam Theatre would be opening a new theater in Lowertown St. Paul after years of floating, the skeptics were worried. After all Bedlam's work has always been about making with as much as for an audience and about creating community in the process. But would the new space be too polished, too pretty, and just too nice for the rough-around- the-edges image of Bedlam as well as straying too far from their Cedar-Riverside neighborhood and the bike shop-shared space they started in? Well, after what felt like years in waiting (and huge doses of tenacity in the face of construction, delays, HVAC issues, more delays, and opening snafus), the doors to Bedlam Lowertown finally opened across from the St. Paul Union Depot, starting with a dance performance in March, and full force everything else in May, complete with a full bar and food service. Performances and music are curated by locals, each with their own community connections staying true to Bedlam's community building values. Variations of the beloved Tenfest, where anyone can write and create a ten-minute piece, are a staple of their programming and are a regular outlet for developing new work. Youth programs and tech workshops round out their offerings. Through it all, co-founders John Bueche and Maren Ward and their company gleefully proved they could create brilliantly collaborative, socially conscious theater, and stay true to their identity even on the other side of the river. –Rene Meyer-Grimberg
LITERATURE
Best Book: Meg Wolitzer, The Interestings
We all want to believe our lives are exceptional, but is that impulse to be exceptional an essential ingredient in the pursuit of happiness, or a recipe for constant disappointment? That's the conundrum that consumes the striving protagonist of Meg Wolitzer's intricate, complex and moving novel The Interestings. The gap between the creative individual we believe ourselves to be and the practical person most of us develop into has perhaps never been more sensitively examined or fully realized than it is here. We defy you not to identify with one or all of the boys and girls, men and women who Wolitzer's novel fleshes out with unexpected delicacy. The realization that getting what we want may not bring happiness may be counter-intuitive to the American dream, but it's an idea this novel weaves into a new way to seeing success and fulfillment. –Anthony Enright
BEST BOOKSTORE: Once Upon A Crime
It seems more than a little condescending to describe Once Upon a Crime as "the little bookstore that could," but in the age of Amazon, and in a city with an impressive number of excellent bookstores (Magers & Quinn, Wild Rumpus, Uncle Edgar's/Uncle Hugo's, etc.), this little garden-level genre store's survival is an impressive feat. Never mind the fact that it's grown to become one of the most beloved independent bookstores in town. Owners Pat Frovarp and Gary Shulze (and yes, they got married in the store) took over Once Upon A Crime from its previous owner back in 2002. Nestled on 26th Street in Uptown, just off Lyndale Avenue, this cozy shop invites customers to take their time and get lost in their outstanding selection of mysteries, thrillers and true crime. The browsing experience is warm and personal. We say "browsing," because you never exactly feel like you're shopping when you're in OUaC. There's never a rush and the owners don't hover, but make visitors feel welcome, as if you're really just looking around their personal library for a book to borrow. Next thing you know, you're buying five Raymond Chandler novels, so perhaps their laid-back attitude is more strategic than we think. And Twin Citizens aren't the only people in love with this excellent little shop. In 2011, the owners were honored in New York City with the Raven Award, an honor given at the annual Edgar awards. It was a well-deserved accolade, as OUAaC has shown a major commitment to supporting and nurturing up-and-coming writers and connecting them with their audience. In fact, for ten years, the bookstore hosted the annual Write of Spring, a large gathering providing area writers with the opportunity to mingle with local fans. (Sadly, the last Write of Spring took place in 2012 — #BringBackWriteOfSpring.) Once Upon A Crime has become an Uptown institution, as rooted in the neighborhood as the Uptown Theatre and the CC Club. We look forward to walking down its steps for many years to come. -Beth Hammarlund
BEST MAGAZINE: Paper Darts
Paper Darts has been killing it for five years now, and the local magazine doesn't seem to be slowing down anytime soon. This year, the literary and arts magazine partnered with Pollen, a local "professional community for civic-minded connectors" on the creation of BePollen.com, while also keeping their regular website's content afloat. On any given day, you can find great interviews, recommended reading, and all kinds of original writing, from poetry to other literary gems accompanied by beautiful graphics. And it's all created right here by some pretty amazing local talent. -Maggie LaMaack
FILM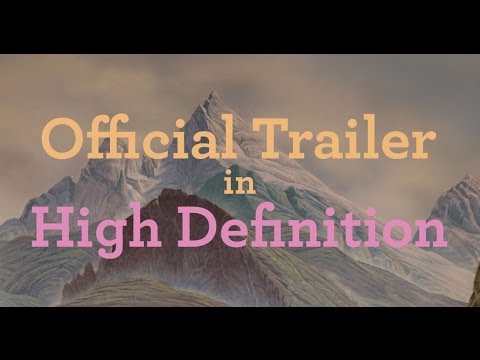 BEST FILM: The Grand Budapest Hotel
The favoritism bestowed to Wes Anderson could make the selection of The Grand Budapest Hotel, the whimsical director's eighth feature, suspect—especially considering that I felt his previous film, the adolescent romance Moonrise Kingdom, was 2012's best film. Released in February and overshadowed (like Moonrise) by autumn/winter roll-outs like Birdman, The Imitation Game, and Selma, to say nothing of the marathon legs of this summer's Boyhood, The Grand Budapest Hotel seems to deferentially bow out of year-end awards campaigns, oh so appropriate given the disposition of its hero, the concierge Gustave H. (Ralph Fiennes). But Anderson is truly in peak form, and Grand Budapest Hotel may be his unsurpassable summit achievement. It's a historical adventure of relentless momentum (its effortless flow amazes me), side-splitting dialogue, and masterly Kubrickian control, an all-star affair (Adrian Brody, Tilda Swinton, Lea Seydoux, Mathieu Amalric, Willem Dafoe, Jeff Goldblum, Saoirse Ronan, F. Murray Abraham, Tom Wilkinson, Jude Law, Jason Schwartzman, Owen Wilson, Bill Murray, Bob Balaban…and others!) where, despite limited screen-time, no one feels wasted. The picture isn't unlike its starring Courtesan au chocolat pastries: delicious, colorful, small, but rich with its dense arrangements of stories within stories and spaces adapting to changing historical regimes. At its center, along with impressive newcomer Tony Revolori as the hotel's new lobby boy, is Fiennes' sublime Gustave, the year's most perfectly realized character, a courtier worthy of Castiglione and an out-of-time idealist matching Quixote. Moonrise Kingdom was a great film about love, but Gustave seems to embody love — love as form, a game, an art, transmuted into his decorous hotel direction and poetry, finding "faint glimmers of civilization left in this barbaric slaughterhouse that was once known as humanity." -Niles Schwartz
BEST FILM EVENT: The Clock, Walker Art Center
The Walker not only has some of the best film programming happening (P'tit Quinquin, National Gallery, a Nuri Bilge Ceylan retrospective, Goodbye to Language) but on exhibit are some of the most novel approaches to film storytelling, drawing us into the form of cinema. Earlier in the year there was Dziga Vertov's The Man With a Movie Camera, while PBS' Alive From Off Center is still showing. Christian Marclay's incredible achievement, The Clock, considers time, an installation film taking a century's worth of time-related movie footage to create a single day. The Walker gave us two months over the summer to try and capture the full Clock (one should probably get a medal if accomplishing this), with a few after-hours dates so the ambitious could take in Marclay's montage of night. -Niles Schwartz
BEST RECURRING FILM EVENT: Trash Film Debauchery
Theresa Kay's deformed Troma-and-puss-laden brainchild remains the city's most unique delicatessen of schlocky guilty pleasures, a bastion of pleasant filth reflecting the '80s video tape store that persists now only in dreams. They even got Bigfoot expert Tim Sievert to join a screening of Bigfoot: The Unforgettable Encounter. Operating for years and hardly out of breath, Trash Film Debauchery keeps serving forest monsters, cannibalism, alien invaders, and unlimited dismemberment on the side. -Niles Schwartz
BEST FILM PROGRAMMING: Take Up Productions — Trylon Microcinema and Heights Theater
To think — to freakin' dream — that within the span of weeks, I could see three of my ten favorite movies — Barry Lyndon, Blue Velvet, Ikiru — on celluloid, several of those showings selling out. The Trylon remains the best spot for current premieres (thanks to Kathie Smith) that can't find distribution with larger venues, in addition to long running idiosyncratic programs like Trash Film Debauchery and Sound Unseen. 2014 had wide-ranging retrospectives on Alec Guinness, David Lynch, Jim Jarmusch, Jean-Luc Godard, and now David Bowie, at least half of the screenings, it seems, in 35mm. Film, and the history of film, is alive in the Twin Cities thanks to Take Up Productions, and hopefully it will continue going strong in this film-stock twilight time. Even if film buffs can nitpick about what's not being shown, Take Up warrants respect like no other movie outlet in the Twin Cities. What more can you say about a place that works hard to secure Lars von Trier's Nymphomaniac Uncut to play Valentine's week? -Niles Schwartz
FOOD & DRINK
BEST NEW RESTAURANT: Heyday
What a year in culinary happenings, with exciting and buzz worthy eateries popping up all over the Twin Cities, each seemingly more pedigreed than the last. So why did Heyday top our list? In two words, ambition and execution. Heyday is that rare establishment that mixes culinary ambition, a stellar wine and bar program and a liberal dose of welcoming and unpretentious hospitality. From their approachable brunch to their impeccably executed dinner menu, the kitchen always manages to surprise and excite, no mean feat as our collective expectations continue to rise with the tide of world-class local dining options. Heyday's colorful dining room, earthy table settings and un-fussy service make fine dining fun rather than intimidating and for that it's l'etoile's favorite dining spot of 2014. – Anthony Enright
BEST RESTAURANT DISH: The Whole Roasted Chicken Meal at Brasserie Zentral
Brilliant new Minneapolis restaurant Brasserie Zentral is all about impeccable attention to detail, so it's perhaps less of a surprise than it would be anywhere else that their roast chicken, which in most other hands would be a mere afterthought, is our choice for single best dish of the year. This outpost from the Meritage team outdoes itself with a whole roast bird for two stuffed with decadent brioche and foie gras, served with addictive kasha varnishkas (buckwheat groats mixed with noodles), delicate seasonal vegetables and an impossibly rich sauce. It's comfort food, provided your standards for comfort food are based on having been raised as European royalty, and at just $52 may be the best deal of the year. Don't believe us that a roast chicken could be the best thing on a plate in 2014? Head on down to Brasserie Zentral and prepare to be both wowed and deeply satisfied by this deceptively simple dish. -Anthony Enright
BEST NEW BAR: Coup d'etat
Coup d'état made a splash in the heart of Uptown when it opened at the beginning of the year, and it's continued to live up to the hype throughout all of 2014. For a community that thrives off of drinks on the patio, Coup d'état delivered just that with a beautiful outdoor arrangement right off of Hennepin Avenue. But the true beauty Coup d'état has to offer resides within, with a classy bar set-up, a stage for live performances, a second floor that winds around the bar's perimeter, and enough room to enjoy yourself. The kitchen menu consists of a mix of exquisite entrees and teasers, whether you're looking for seafood, deviled eggs or a pizza, while the bar menu offers a divine set of drinks both familiar and new. Coup d'état combines the atmosphere of a cocktail bar with the mindset of a good time, all within a tasteful environment with an eclectic menu. -Anthony Iverson

BEST NEW BREWERY: Bauhaus Brew Labs
Amidst the brewery boom the Twin Cities have witnessed over the past few years, Northeast has been at its helm. In 2014, Bauhaus Brew Labs was able to penetrate this now crowded market with a stylish approach and a brimming knowledge of beer. Following a successful Kickstarter campaign that nearly doubled its initial goal, Bauhaus has developed a colorful brand and a brewery with a light, open and accepting atmosphere. They have an engaging approach to content — be it their blog, videos or merchandise — and their brewery is equal parts beer nerd as it is curious consumer, but it's the welcoming environment Bauhaus exudes that ties it all together. And the beer is damn good, to boot! Whether you're looking for a crisp, ripe IPA (see Skyfive) or a smooth, decadent dark brew (see Stargrazer), Bauhaus has the right beer to quench your thirst and appease your taste buds. Here's to operations like Bauhaus that are contributing unique ideas to the Twin Cities brewery boom. We'll cheers to that. -Anthony Iverson
BEST BAKERY: Sun Street Breads
On the edge of a South Minneapolis strip mall lies the best bread and pastries in town. A neighborhood staple, Sun Street Breads takes your basic bakery offerings — croissants, scones, cinnamon rolls, biscuits — and knows just how to make them special. While they are only open for breakfast and lunch (and a weekly pizza night) it is obvious they take care to stick with what they know, and do it well. Some of our favorites include their raspberry cream scone, downtowner roll,and biscuits and gravy — But who are we kidding? You really can't go wrong. Pro tip: Grab a loaf of their bread on you way home for the holidays. You'll be a hero. –Maggie LaMaack
CROSS PROMOTION OF THE YEAR: Glam Doll Donuts' musician-inspired treats
Glam Doll Donuts has been whipping up delicious treats on Nicollet Avenue for almost two years now with no signs of stopping. The ladies of Glam Doll, Arwyn Birch and Teresa Fox, love vintage style, unique flavor combinations, all things sweet, and have made it abundantly clear they love the local music scene and music in general. The talented ladies have personalized and bestowed donuts to local events and acts as well as visiting musicians: Cypress Hill, Chet Faker, CHVRCHES, Transmission, Girl Germs, First Avenue's 44th anniversary, Purple Rain's 30th anniversary, Get Cryphy, E.L.nO., and Lizzo, to name a few. For example, the ladies crafted a Night Moves donut with blackberry jam, blackberry Hennessy icing, and brown sugar bits; the P.O.S. "Best Doughnut Ever" is a biscuit donut lightly maple glazed, filled with a light egg cream and some sausage gravy on the side. The shop, which is open 'til 1 am on weekends and is located ever-so-conveniently close to Icehouse, was used in part as a backdrop in Lizzo's "Batches and Cookies" video, and threw her a party this year to celebrate the one-year anniversary of the video's release. There are so many great things about Glam Doll — the look, the feel, the love that goes into each creation, and of course the donuts — but what makes them stand out in Minneapolis, a city full of talented bakers, is their connection to the music scene and their playful collaborations with it. What better way to top off an amazing musical experience at Icehouse or the like than walking into their pink-ceilinged shop late-night and picking up a sweet creation you can't find anywhere else that's crafted with the love of music in mind? Yup, that's right: nothing. -Alicia Neubauer
CULINARY PEOPLE OF THE YEAR: Gavin Kaysen, Bill Summerville, and Diane Yang
When news leaked that Michelin-starred chef Gavin Kaysen would be moving from New York to his home of Minneapolis to open a signature restaurant, everyone in town wondered which local culinary luminaries would follow. With the A-Team of Kaysen in the kitchen, Bill Summerville (late of La Belle Vie) as general manager and wine director, and Diane Yang (also late of La Belle Vie) as pastry chef, it quickly became clear that Spoon and Stable would be a showcase for some of the Twin Cities most sophisticated talents. Beyond Spoon and Stable Summerville's influence can be felt in the marked improvement in overall hospitality at establishments all over town, a category for which under his tutelage La Belle Vie has long set the gold standard. Quite the multi-tasker this year, Yang's thoughtful and boundary pushing dessert menu at Heyday offered an exciting counterpoint to that kitchen's savory offerings with a perfect combination of the familiar and the unexpected. In the new year we're excited to see how these three stars and the rest of the team at Spoon and Stable evolve and elevate our already impressive local restaurant scene. -Anthony Enright
THE INTERNETS
BEST TWITTER: Jay Boller
Your best Twitter account of the year belongs to Jay Boller, assistant editor and reporter at Vita.mn and a former Star Tribune intern. No stranger to l'etoile, Jay was an #MSPTweep on our sister blog LOLOMGBlog.com last August, where he confessed that he's not really big on hats and sunglasses — the avatar lies! "I'm worried social media is corrupting the way our brains function," he told us, but his Twitter feed from this year proves that his dry wit is as uncorrupted and fresh as ever. Per favstar.fm, here are just a few of his finest contributions that made us giggle:
Not afraid to be self-deprecating (he quoted negative reader mail and then described it as a compliment) and with an ability to work a Simpsons reference into just about any situation (the aforementioned Billy Joel announcement is met with a comparison to the "Lisa the Skeptic" episode), Jay kept us smiling and hitting the "Favorite" button all year. -Jakey Emmert
BEST INSTAGRAM: Brian Hart
The prolific local artist Brian Hart's Instagram feed is a visual feast. As a contributor this year to the Made Here movement (his contribution is on view through March 30th at 5th & Nicollet) and currently collaborating with 2nd Day Page denim, Brian's Instagram is a vibrant, colorful mix of photography and art that has constantly made us stop and gasp when scrolling through our Instagram feeds when we're being rude at dinner or waiting for the Uber to arrive. Brian posts almost every day, and his page is always worth checking on for enjoyment and inspiration. -Jakey Emmert
BEST WEBSITE: The Flyover
Named The Flyover for the moniker used to describe the Midwest as flyover states, a.k.a. the no-one-wants-to-stop-by states, street style photographer, blogger, and graphic designer Ellen Lawson launched her site this year to give great Midwest style an outlet for expression and to change the nation's perspective of the so-called flyover states. The Midwest-wide fashion and lifestyle site has quickly amassed an impressive amount of interviews with the likes of creative director at Harper's Bazaar Sam Griffin, Minneapolis Institute of Arts assistant curator of textiles Nicole LaBouff, and local style icon Sarah Edwards. Highlighting fashion, shopping guides, creative luminaries, recipes, and even a "Take Care of Your Things" section that gives advice on how to care for delicate jewelry (and clothes, too — there's much more to come), this website is beautiful, informative, and entertaining, not to mention it shows tremendous potential to become the Midwest's representative go-to website for all things fashion and home design. -Emily Chang
PEOPLE
MVP OF THE YEAR: Mayor Betsy Hodges
Sometimes satire and real life reflect each other a bit too accurately to distinguish one from the other. Minneapolis contributed to the national Poe's Law pile when #pointergate was covered by national media such as The Daily Show,The Huffington Post, and Vanity Fair. What started as a simple video of arm-in-arm pointing between a Mayor and an activist was turned into a situation that had the rest of the nation shaking their heads in disbelief. And many lulz were to be had, at the expense of KSTP, reporter Jay Kolls, Retired Officer Michael Quinn, members of the Minneapolis Police department, and more.
The only one who escaped unscathed was Minneapolis Mayor Betsy Hodges. What earned Mayor Hodges our MVP award was her handling of this media circus with clarity and grace. To quote a post from her blog:
"There is a critical difference between our good officers who have a bad day on the job, and officers, however few, who have a standing habit of mistreatment and poor judgment when relating to the public, particularly people of color. I am as concerned with the negative effects of this conduct on the police department as a whole as I am with its effects on our community. I am convinced that we can change it, even if it takes years."
And thus, instead of a yellow-journalism-fueled witch hunt, the focus was brought back to the important issue of police brutality and the relationship of police to their community. Ultimately the Mayor had the last laugh: After doubling down on the original story, KSTP has been snubbed by potential sources and interviews and may have lost their press credentials for the state DFL party.
For this grace under fire, Mayor "I'm not going to stop pointing" Hodges, is our MVP! -Mike Jones
LOCAL HEROES OF THE YEAR: Aaron and Nora Purmort
The entire content of this paragraph could just be "Obviously," but we think Aaron and Nora Purmort deserve as many kind words as possible. The local couple whose heartbreaking story became national news went through hell this year, and did it all with a grace and humor that their "nefarious" adversary (cancer) definitely did not deserve. Through Nora's beautiful words on her blog, My Husband's Tumor, coupled with Aaron's #StillKickinThis campaign (and of course, #RaphieGrams), the Purmorts proved that just because life is really fucking unfair sometimes, that doesn't mean that we shouldn't give it everything we've got. Aaron may no longer be with us, but his memory has inspired thousands to live each day a little more consciously. In Nora's own words, you guys really fucking nailed it. #RIPBigPurm -Maggie LaMaack
*****
A Few of Our Favorite Things: 2013
A Few of Our Favorite Things: 2012
A Few of Our Favorite Things: 2011
A Few of Our Favorite Things: 2010