Weekend What's What: 12/4-12/7
by staff
EDITOR: ANTHONY IVERSON / CONTRIBUTORS: TODD O'DOWD, JAHNA PELOQUIN, JULEANA ENRIGHT, ANTHONY ENRIGHT, JON HUNT, BETH HAMMARLUND, ALICIA NEUBAUER, MAGGIE LAMAACK, ALLISON SHILINSKI, TODD WARDROPE, SUSAN WOEHRLE, PRESTON ROGOSHESKE, RENE MEYER-GRIMBERG, GIGI BERRY, JAKEY EMMERT, MIKE JONES, EMILY CHANG, CAROLINA BORJA / HEADER IMAGE: CAROLINE ROYCE
There are a ton of events this weekend to help you kick off the last month of 2014 in true Minneapolis/St. Paul fashion, including the immersive variety show I AM MPLS, the first few shows of Doomtree's last blowout ever, and some unique holiday shopping opportunities like the Holiday No Coast Craft-o-Rama and the Soolocal Holiday Artists Shop.
xo-l'étoile
THURSDAY, DECEMBER 4 & SATURDAY, DECEMBER 6
Radical Presence Performance: Pope.L's Costume Made of Nothing
@ Walker Art Center – Target & Friedman Galleries
1750 Hennepin Ave
Minneapolis
Performances 6:30 pm Thursday, 3 pm Saturday / Free
Exhibition on view through January 4, 2015
American conceptual performance artist William Pope.L (aka Pope.L) is a master of stunts. But not just any stunts: His are thought-provoking, button-pushing, and eyebrow-raising. The artist, who has both a Guggenheim Fellowship and Whitney Biennial credit under his belt, has been active in the alternative art world since the late 1970s. He's done everything from wearing a business suit while pushing a flower pot through the gutters stomach-first, to crawling the entire 22-mile length of Broadway in New York City while wearing a Superman suit. But his intentions are more serious than at first glance–the use of costumes in these works means to highlight the contradictions inherent in American life, confronting racism and poverty through absurdity, provocation, degradation, and dark humor. As part of the Walker's Target Free Thursdays and Free First Saturday, the artist's sculpture and durational performance piece Costume Made of Nothing from the ongoing exhibition Radical Presence: Black Performance in Contemporary Art–an exploration of the idea of invisibility–comes to life in the galleries, with the help of local dancer Bryan Evans. -Jahna Peloquin (Image courtesy Walker Art Center)
Click HERE for the Walker Art Center site
THURSDAY, DECEMBER 4-SUNDAY, DECEMBER 7
Megan Mayer presents Soft Fences
@ Red Eye Theater
15 W 14th St
Minneapolis
8 pm Thursday-Saturday, 2 pm Sunday / $15 advance, $18 door
Loss. Translation. Astronauts. These are themes that make up choreographer / photographer Megan Mayer's latest piece, Soft Fences. Using space travel as a metaphor for long isolation and personal change, Mayer's new evening-length work follows a group of astronauts through a space trip and back, and the psychological and emotional wear and tear they experience. Blending physical theatre, dance, and video work, Soft Fences examines the disturbing blend of euphoria and sheer terror of being lost in space – literally and figuratively. -Todd O'Dowd
Click HERE for Tickets and More Information
THURSDAY, DECEMBER 4
(Runs through December 18)
Letters to Santa: Hazardous Material Ahead
@ Bryant Lake Bowl
810 W Lake St
Minneapolis
7 pm / $10 advance, $12 door
A decade long BLB tradition, Letters to Santa: Hazardous Material begins with a very simple: "Dear Santa…" before Janelle Ranek lets loose on an entourage of characters that are sure to take you on holiday ride. Ranek's characters, including Toastmasters graduate and motivational speaker Martha Greenleaf, Lorna Claire and her brave little puppy, Larry Dyc, and Gloria, the chain-smoking, martini swilling broad, have proven to delight for nearly 10 years, so grab a Christmas-y drink (whiskey, anyone?) and enjoy a holiday show that may be a bit more hazardous than most. -Maggie LaMaack
Click HERE for the Bryant Lake Bowl site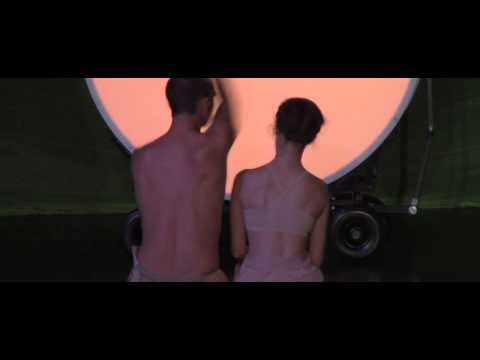 THURSDAY, DECEMBER 4–SUNDAY, DECEMBER 7 (Additional performances through December 21)
The Moving Company presents Love's Labour's Lost
@ The Lab Theater
700 N 1st St
Minneapolis
7:30 pm / $20-32
Certain shows call out to you because of the script in question, some because of who is putting them on, others because of the people working on them. Thankfully, The Lab Theater has scored the trifecta with The Moving Company's production of Shakespeare's complex romantic comedy. Since Love's Labour's Lost happens to be one of his earliest scripts and has echoes of the Bard's later, better known comedies (with shades of As You Like It, Much Ado About Nothing, A Midsummer Night's Dream, and more within the plot), the Moving Company has stripped the play down to its essence and interpolated lines and bits from his other thirty-six plays into the mix. Lest this sound like heresy, keep in mind that The Moving Company's adaptation was done by co-founders Dominique Serrand, Steve Epp, and Nathan Keepers; all of the late, lamented, Theatre de la Jeune Lune. Filled with music, dance, innovative staging, and more, Serrand's acclaimed production (which comes to town after its successful run at Actor's Theatre of Louisville) debutswith most of its original cast (a powerhouse line-up including Epp, Keepers, Jim Lichtscheidl, Maggie Chestovich, Heidi Bakke, Jennifer Baldwin-Peden, Ricardo Vazquez, Ashley Rose Montondo, Lucas Melsha, Emily King, and more) and production team (featuring Jeune Lune alums Sonya Berlovitz, Marcus Dilliard, and Zach Humes) intact. To misquote The Bard, "Get thee to The Lab!" –Todd O'Dowd
Click HERE for tickets and more information
Click HEERE for Todd O'Dowd's full review of Love's Labour's Lost
THURSDAY, DECEMBER 4
Risk! True Tales Boldly Told
@ Brave New Workshop
824 Hennepin Ave
Minneapolis
8 pm / $22
In the mood for embarrassing stories and a sizable dose of hilarious yet entertaining public humiliation? Check out the RISK! the innovative live show and podcast originally based in NYC and LA but currently touring the country. This week's stop is our beloved Minneapolis where a variety of people will tell true stories they never thought they'd dare to share in public. Hosted by Kevin Allison (of the legendary TV sketch comedy troupe The State) this award-winning live show has featured comedy luminaries Janeane Garofalo, Lisa Lampanelli, Kevin Nealon, Margaret Cho, Marc Maron, Sarah Silverman, Lili Taylor, Rachel Dratch, Andy Borowitz and more, exposing a side of themselves never before seen. This jaw-dropping, hysterically funny, and sometimes just plain touching live podcast is a must catch this weekend. -Anthony Enright
THURSDAY, DECEMBER 4-SUNDAY, DECEMBER (additional dates through December 29)
A Very Die Hard Christmas
@ Bryant-Lake Bowl
810 W Lake St
Minneapolis
10 pm Thursday & Friday, 9:30 pm Sunday / $13 advance, $15 door
Have you ever been watching Die Hard, aka The Best Christmas Movie Ever, and thought, you know, this could really benefit from a couple of upbeat musical numbers? Believe it or not, you're not alone. Far from it! Apparently, the whole world is asking: What goes better with terrorists, machine guns, and a shoe-less cowboy heartthrob than jazz hands and spirit fingers? A Very Die Hard Christmas promises "singing, dancing, and bloodshed," the three key ingredients of any successful holiday special. Get ready to sing along! "Now I have a machine gun. Ho ho ho." -Beth Hammarlund
Click HERE for the Bryant-Lake Bowl site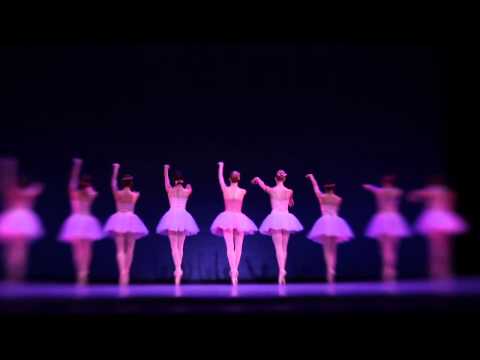 THURSDAY, DECEMBER 4 
The Suzanne Farrell Ballet
@ Northrup Auditorium – Carlson Family Stage
84 Church St SE
Minneapolis
7:30 pm / $10-79
Let's assume you know very little about ballet. Classical music, tutus, long-legged dancers, hard-toed pointe shoes are the basic elements. For a quick overview – the French started it, the Russians pushed it and the Americans threw tradition to the wind. George Balanchine of the NYC Ballet took the Russian classics (Tchaikovsky, Stravinsky) and tweaked the formations and placement of dancers. Even if you know nothing about ballet, watching Balanchine you feel it is just a little different and stunningly so. Balanchine's reputation is based on his work with Suzanne Farrell – his muse and tireless slave (no, they were never lovers, she says). He created 23 pieces for her and with her. He was known for saying "Don't think, dance" and dance she did until a hip needed replacing in her forties. Now, she teaches and has spent the last 10 years with her own company at the Kennedy Center in DC. Balanchine lives on via her. Go, learn, sigh at what is truly stunning. -Rene Meyer-Grimberg
Click HERE  for information and HERE for tickets.
THURSDAY, DECEMBER 4
GMO OMG Film Screening
@ Casket Arts
681 17th Ave NE
Minneapolis
8 pm / All Ages / Donations of $5-10 encouraged
We might not yet have reached Idiocracy-level behavior by watering our crops with Gatorade, but when you stop to think about what we put in our soil and our bodies, that doesn't actually seem that far off. In his new documentary GMO OMG, director Jeremy Seifert tackles the subjects of genetically modified organisms and the future of food. After Thursday's screening at Casket Arts, stick around for a salon discussion about the subject, and consider signing the on-hand petitions to require that GMO foods be clearly labeled. They probably aren't going away any time soon (or ever), but at least labeling regulations would allow people to make their own informed decisions when buying their weekly groceries. Fair warning: after viewing this documentary, you might be inspired to recruit a couple of friends, purchase a farm together, and found an anti-technology farming commune in the middle of nowhere.  -Beth Hammarlund
Click HERE for the Facebook event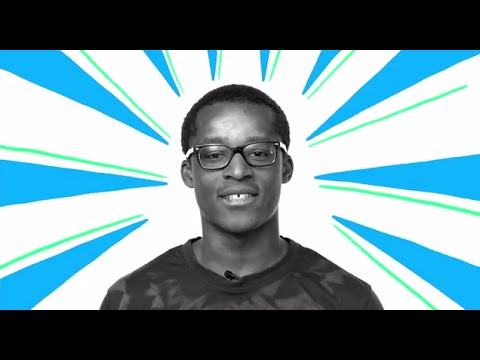 THURSDAY, DECEMBER 4
I AM MPLS!
@ First Avenue
701 1st Ave N
Minneapolis
7 pm  / 18+ / $15 advance, $20 door
Directed by the stylish renaissance woman that is Sarah Edwards, I AM MPLS! is taking to the mainroom of First Ave for a night showcasing the collective talent of Minneapolis through various forms of expression and creative mediums. With 89.3 The Current's Barb Abney as host, comedians Greg Coleman and Jeff Pfoser warming up the mics, music by Greycoats and Tickle Torture, Playatta on visuals, and Ken Hannigen behind the booth, it's going to be an event chalk-full of freshly crafted stimulation. Oh, did we mention this is all surrounding a catwalk for the I AM MPLS! fashion show? Snag your VIP tickets quick to grab runway seating. -Preston Rogosheske
Click Here for Tickets to the Event
THURSDAY, DECEMBER 4
Twinkie Jiggles Broken Orchestra and Greg Grease
@ Turf Club
1601 University Ave W
St Paul
8 pm/ 21+/ $7
Locals Twinkie Jiggles Broken Orchestra and Greg Grease were to perform together back in January at Twinkie Jiggles release party, but Greg Grease feel ill and couldn't make the show. Fortunately he's feeling much better now and ready to take over the Turf Club for an intimate performance on Thursday night! Twinkie Jiggles Broken Orchestra's album Too Big To Fail is one of the best local albums to come out of the Twin Cities this year. The broody and soulful debut it the perfect soundtrack for a winter evening with your honey so give "Half way Road," "Good Things," and "Perfectly Enamored" a listen before heading to this show. Greg Grease's unique sound is only growing since the release of his album Cornbread, Pearl, & G in 2012. He was named City Pages Best hip-hop artist in 2013 and curated a Mainroom show this year called "New Space," which featured some of the best up and coming acts coming out of the Twin Cities this year. This summer he released his single, "Really Tho" and we're looking forward to new music from him in the coming months. This show is definitely one you don't want to miss so head over to St. Paul for some of the best music the Twin Cities has to offer. –Gigi Berry
Click HERE for more information.
THURSDAY, DECEMBER 4
College w/ Maids, Tired Tongues
@ 7th Street Entry
701 1st Ave N
Minneapolis
8 pm / 18+ / $12 advance, $15 door
Having a song made popular because it was on a soundtrack is probably what some might call a mixed blessing. The music reaches an audience outside of the usual fan base, but it is also emotionally linked to the experience of the film. Considering "A Real Hero" by College is the thematic constant throughout "Drive", you have to wonder how a band that makes dance music would react to being the aural take away from a movie about a murderous spree inflicted with a hardware hammer. More that just atmosphere, "A Real Hero" brought as much to the film as the visuals and Ryan Goslings anti-performance. Looking over College's other work it easy to see why. David Grellier (College) know his seventies and eighties synth soundtracks and updates them with great effect. Likewise, both Maids (Des Moines) and Tired Tongues stay on message with their own variety of beautiful and slightly unnerving electro tunes. -Todd Wardrope
Click HERE for more information.
FRIDAY, DECEMBER 5-SUNDAY, DECEMBER 7 (Additional dates through December 14)
The North Pole Express
Railroading Heritage of Midwest America
@ 401 Harrison ST NE
Minneapolis, MN
4 pm, 5:30 pm, 7 pm & 8:30 pm Friday; 11:30 am, 1 pm, 2:30 pm, 4 pm, 5:30 pm, 7 pm & 8:30 pm Saturday & Sunday / Adult $19.50, Child $17.50 (2 years old and under free)
Looking for the fastest way to kick in the Christmas spirit? Take a ride to the North Pole in St. Paul's Union Depot. "Milwaukee Road 261" is a Minneapolis steam-based locomotive that will take you on a one mile ride to meet Santa and his elves for a load of holiday fun. Kids will go crazy over the refurbished cars. Trains and Christmas have been paired together for a long time, it is not surprising that adults also carry fond memories about journeying the North Pole. -Carolina Borja
Click here for the Facebook invite
FRIDAY, DECEMBER 5 & SATURDAY, DECEMBER 6
Holiday No Coast Craft-o-Rama
@ Midtown Global Market
920 E Lake St
Minneapolis
3-8 pm Friday, 9 am-5 pm Saturday / Free
Let the (less-crowded) holiday shopping begin! Although, that may not be the case at this weekend's No Coast Craft-o-Rama, where shoppers can take part in the tenth anniversary of a holiday shopping tradition. The Holiday No Coast Craft-o-Rama is a modern, indie-style art and craft show, celebrating its 10th anniversary selling handmade holiday goods from some of the best crafters in the Midwest. In addition to holiday crafts, shoppers can pick up a passport to get stamped with each purchase, for chances to win sponsor and vendor giveaways. Around 100 vendors will be selling a wide variety of goods, so grab your wallet and you might just be able to get all of your shopping done in one place! -Maggie LaMaack
Click HERE for more information
FRIDAY, DECEMBER 5
We Monsters Senior Exhibit
@ Augsberg College – Christensen Center
2211 Riverside Ave
Minneapolis
5:30-7:30 pm reception / Free
Maggie Royce is a senior at Augsberg College and will be exhibiting "We Monsters" at the Christensen Center at Augeberg College. Royce has been working for more than two years on this series which centers on fear and its role in human life. As huge fans of masks, it is always interesting to see what is revealed and concealed. Stop by and get some insight on her personal opinions on how to cope and accept what scares us most. -Carolina Borja
Click HERE for the Facebook invite
FRIDAY, DECEMBER 5 (continues through December 19)
Minnesota Fax Registry – A Project by Andy Sturdevant
@ Northwestern University – Denler Gallery
3003 Snelling Avenue N
St Paul
6 pm opening reception / Free
Andy Sturdevant was called a "man about town" once. He really does defy any exact description. His writing takes you into the ethos of neighborhoods and places and were collected in a book Potluck Supper with a Meeting to Follow. He produced a modern version of an entertaining and intellectual Variety show Salon Saloon  until last year. He had a big red beard, long before it became coffee-shop trendy. What can we say? He has a certain "je ne sais quoi." Now, this month, Sturdevant pays homage to a dying technology, the beeping, whirling ground-breaking FAX. He sends out a "Monthly Shareholders Report" in which he describes the event: "The Fax Registry's mission is to preserve, interpret, collect and enhance this important aspect of technological communication and its role in art, mass culture and everyday life." You can even get YEARBOOK ONE via fax with work by many famous locals–for $10 it will be faxed to you on December 19. Get your fax on! -Rene Meyer-Grimberg
Click HERE for more information.
FRIDAY, DECEMBER 5
Prints on Ice: Highpoint's 26th Cooperative Exhibition
@ Highpoint Center for Printmaking
912 W Lake St
Minneapolis
6:30-9 pm / All Ages / Free / On view through January 17
Highpoint Center for Printmaking has been an important institution in local art for years, and its cooperative exhibitions are something of a tasting menu for both long-time supporters and new appreciators. This winter's exhibition, Prints on Ice, features the work of 36 Highpoint artists. Over 75 pieces have been selected featuring a wide variety of techniques, including screenprinting, lithography, intaglio, monotype and collograph. The opening night event will feature drinks and hors d'oeuvres, and guests will benefit from a one-night-only discount of 20% off. So in addition to being a great opportunity to take in some local art, the evening will also be a chance to kick-start your holiday shopping with some one-of-a-kind local gifts. -Beth Hammarlund
Click HERE for the Highpoint site
FRIDAY, DECEMBER 5
PF Takeover: BRLSQ x Public Functionary // Eric Inkala: Chaos Complex
@ Public Functionary
1400 12th Ave NE
Minneapolis
7-11 pm / Free
Exhibition on view through December 20
If you were involved in the Minneapolis art scene in the mid-aughts, you have likely viewed artist Eric Inkala's dynamic work on more than one occasion. Known for his colorful street-style paintings, Inkala was a key figure in our local scene's contemporary art renaissance. The prodigal son has returned with Chaos Complex at Public Functionary, his first hometown show since departing for New York in 2009. Featuring both large-scale paintings and smaller works, this 14-piece show will be interesting both for art-lovers who've witnessed the evolution of his career, as well as new fans who missed his work the first time around. This weekend, the artist join forces with his old pals from BRSLQ, aka screenprinters (and DJs) Burlesque of North America, for a night of live screenprinting. For the collab, Inkala hand-selected fragments of Burlesque's test prints to paint, draw on, or alter in some way. The pieces will then be completed with an Inkala-designed layer screenprinted on top. Come experience the collaboration, complete with DJ sets from Mike 2600 and Wzz Wnshp. -Staff
Click HERE for the Public Functionary site
FRIDAY, DECEMBER 5 & SATURDAY, DECEMBER 6
Matthew Rucker: Icing on the Cake
@ Schmidt Artist Lofts
Landmark Gallery in the Brew House Building
900 W 7th St
St Paul
5-9 pm Friday, Noon-6 pm Saturday / Free
Art collectors, this one's for you: Surrealist painter Matthew Rucker is hosting his annual gallery opening reception at the Landmark Gallery in St. Paul's historic brewery building, now turned Schmidt Artist Lofts as of last year. Colorblindness is no obstacle to Rucker, who sticks to pure and saturated colors to mix his palette as accurately as possible. The results? Clean lines and landscapes drenched in hydrating color. -Emily Chang
Click HERE for more information and to view more of Matthew Rucker's work.
FRIDAY, DECEMBER 5-SUNDAY, DECEMBER 7
(Additional performances through December 21)
Miss Richfield 1981 in Play with My Poodle for Christmas
@ Illusion Theater
528 Hennepin Ave
Minneapolis
8 pm Friday & Saturday, 7 pm Sunday / $31+
The iconic Miss Richfield 1981 returns to Minneapolis stages at the Illusion Theater for a three-week run. Her new show, Play with My Poodle For Christmas, features the hilarious drag queen attempting to become Mrs. Richfield 1991. Videos, sing-alongs, and a promised "heap of audience participation" will ensue on the way before Miss Richfield hopefully finds a ring on her finger. Friday's opening night is sold out, but the raucous event runs for three weekends, including specific audio-described and ASL-interpreted performances. The event coincides with the 40th anniversary of Illusion Theater, now nestled in on the eighth floor of the Cowles Center for Dance and Performing Arts. "December 2014 marks the 15th year of Miss Richfield's hilarious holiday 'pro'grum' and we're proud that we have been a part of all of them," says Bonnie Morris, Illusion's co-producing director. Discounts are available for groups of 10 or more. -Jakey Emmert
Click HERE for Tickets and More Information
FRIDAY, DECEMBER 5 & SATURDAY, DECEMBER 6
HoliGaze Bawdy Boutique & Show
@ Patrick's Cabaret
3001 Minnehaha Ave
Minneapolis
6 pm doors / $5
Are you sick and tired of the same old holiday ideas, especially when it comes to the holidays? Never fear, as Patrick's Cabaret is here to help with the HoliGaze Bawdy Boutique & Show. Not only will the two night event have a carefully curated list of vendors (including Moshiki Kaybird Vintage, Boudoir Belle, Musical Comedy Editions, Robert Guttke, and Bridget Faricy), but the evenings will be jam-packed with a naughty cabaret of burlesque, bawdy music, spoken word, drag, and more; featuring such bold-facers as Thadra Sheridan, Courtney McClean, Sheila Rouse, Barbara Gordon, and so much more! Frankly, this sounds like a deliciously naughty–and much needed–antidote to the holidays! -Todd O'Dowd
Click HERE for the Facebook Invite
FRIDAY, DECEMBER 5-SUNDAY, DECEMBER 7 (additional dates through January 4, 2015)
The 2014 British Arrow Awards
@ Walker Art Center
1750 Hennepin Ave S
Minneapolis
Various screening times / $12, $10 Walker members, Students, and Seniors
One of the most eagerly awaited events at The Walker every year for the past twenty-eight years, The British Arrow Awards (formerly the British Television Advertising Awards) celebrate the cheek, humo(u)r, and wit of British Advertising. Among the commercials featured in this year's edition are a magical dancing Shetland pony, Jason Sudekis as a confused football coach, upstaging travelers, several disturbing PSAs, and a holiday campaign starring the Danish cast of The Killing. This always eclectic mix of wit and innovation is a must-see event and these screenings historically sell out, so get your tickets as soon as possible! -Todd O'Dowd
Click HERE for tickets and more information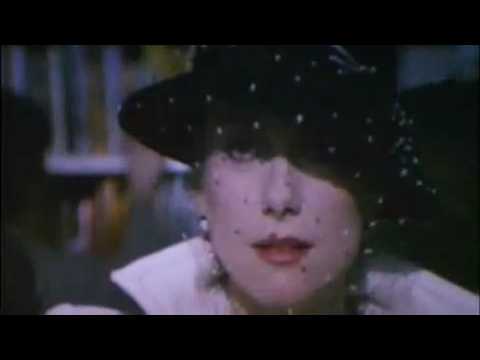 FRIDAY, DECEMBER 5 – SUNDAY, DECEMBER 7
The Hunger
@ Trylon Microcinema
3258 Minnehaha Ave
Minneapolis
Friday & Saturday 7 pm & 9 pm, Sunday 5 pm & 7 pm / $8
The Hunger may not be the smartest vampire flick around, but it definitely is one of the most stylish. With an epic cast consisting of David Bowie, Susan Sarandon and, that beautiful creature that is Catherine Deneuve, the premise is your telltale vampire film centuries-old vampire capable of bestowing the gift of immortality seeks to "change" her au courant lover, John (Bowie). "To sustain their sanguinary requirements, the pair cruises New York nightclubs in search of victims (as illustrated in a stunning opening sequence to the accompaniment of "Bela Lugosi's Dead" performed by seminal Goth band Bauhaus)." When something goes horrible awry and John's physical body begins to experience rapid aging effects, he visits the clinic of scientist Sarah Roberts (Susan Sarandon), who has recently published a book on reversing the aging process. Though attacked heavily by many critics for being heavy on atmosphere and visuals but slow on pace and plot and called "an agonizingly bad vampire movie" by Roger Ebert in the Chicago Sun-Times, some dub it the "masterpiece of a classy genre of vampire film." Erotic scenes between Sarandon and Deneuve – including Deneuve crawling around on all fours, slavering over cut throats – make it a total cult fave in our book. The Hunger is the first in a month-long series of films Trylon is hosting that feature David Bowie. -Juleana Enright
Click HERE for Tickets and More Information
FRIDAY, DECEMBER 5 & SATURDAY, DECEMBER 6
The New Standards Holiday Show
@ State Theatre
805 Hennepin Ave
Minneapolis
8 pm / $35-100
Chan Poling and John Munson, with Steve Roehm on vibes. That should be all we need to write to convince you to go, probably, but in case you need more: Christmas standards, originals, crazy covers, insane special guests (past years have featured Craig Finn, Jeremy Messersmith, Dan Wilson and Janey Winterbauer, among others) and the always gorgeous Fitzgerald Theater. Imagine A Prairie Home Companion if it wasn't fucking boring. Or imagine one of those old-timey Western va-rie-e-tee shows as rendered by the coolest people you know. It's somewhere smack-dab in the middle of that. And it's definitely a must-see. -Jon Hunt
Click HERE for the State Theatre site
FRIDAY, DECEMBER 5 & SATURDAY, DECEMBER 6
Mason Jennings
@ First Avenue Mainroom
701 1st Ave N
Minneapolis
7 pm / 18+ / $20
Somehow, local folky Mason Jennings has become a cult national item, just on the strength of his wavering, old-timey voice and his frank, forthright songwriting. The fact that he's doing two nights in a row in the Mainroom basically proves how freaking huge he's gotten, basically under the radar. And deservedly so — his attention to melody and lyrical touches have far outweighed the preciousness of his early "Olde Bluesman" pretentions, and he's made a number of totally great records, including his latest, Always Been, the result of an all-winter-long cabin writing session (see also: Bon Iver). There's something about those wintery Minnesota nights in the woods that make for a particular type of song — and if you've heard bits and bobs of this album on the Current, you know what I mean. -Jon Hunt
Click HERE for the First Avenue site
FRIDAY, DECEMBER 5
Omar Souleyman w/ Vacation Dad and DJ Don Coco
@ Cedar Cultural Center
416 Cedar Ave S
Minneapolis
7 pm / All Ages / $25 advance, $30 door ($22/26 for Walker members)
Fair to say you haven't heard anything like Omar Souleyman recently. Syrian, electronic as hell, and playing a combination of shaabi/dabke (Middle Eastern traditional music) and techno drone that sounds like nothing on earth — yeah, he's pretty much in a league of his own. If you dig this kind of thing — think other drone-based middle eastern stuff you may have heard, i.e. Joujouka or the like — you'll be in heaven. His music is heavy, hypnotic and totally danceable as well. Vacation Dad is described as a combo of psychedelic funk and Afrobeat, so maybe a little more West African than our other-earthly headliner, and maybe a little more familiar-sounding as well. More cool stuff from Cedar, and co-presented by the Walker Art Center to boot. -Jon Hunt
Visit the Cedar's website for more information.
FRIDAY, DECEMBER 5
Phantom Tails w/ Holly & Plastic and Lovely Dark
@ Hexagon Bar
2600 27th Ave S
Minneapolis
9:30 pm / 21+ / Free
Minneapolis' resident space-doom rockers Phantom Tails headline a lineup with a slightly darker tinge at the Hexagon tonight. Part rock, part dance, part twerky electro, this band is an amalgamation of various Twin Cities sounds. And we mean "sounds" very specifically; they err on the creative side when choosing samples. Ranging from Sumatran folk music to sonar whale recordings, these dudes expertly blend unique sonic moments for an altogether new result. And we suppose if your music is self-described as "deep space doom funk," you probably have intended every sonic choice you've committed to record. Also on the bill are lo-fi singer-songwriter folk-punk outfit Holly & Plastic of Oshkosh, Wisconsin, and Minneapolis' own acclaimed dark-folk band Lovely Dark. -Staff (Pictured: Phantom Tails)
Click HERE for the Facebook invite.
FRIDAY, DECEMBER 5
ICE – A Songwriter Night
@ 7th Street Entry
701 1st Ave N
Minneapolis
8 pm / 18+ / $7
Another Songwriter Night is upon us (the third in an ongoing series), as well as another theme, around which each participant will write one song and perform. This round, the musicians joining in are: former saxophonist in Heiruspecs and current leader of The Crossing Guards Martin Devaney, local songstress armed with a violin Jillian Rae, the former Western Fifth singer/songwriter and now solo Ryan Holweger, ukelele-lady and cute as a button Savanna Smith, John Swardson of John Swardson & Bad Blood, and Minneapolis music man Terry Walsh of the Belfast Cowboys. Along with their specially-penned song around the theme, each artist will also play a handful of songs. This is a great opportunity to see a collection of very talented songwriters not only play the music you already love, but to also catch a new tune they made specifically for the occasion! -Alicia Neubauer
Click HERE for more information from First Ave
FRIDAY, DECEMBER 5
Bae Tigre CD Release w/ Hotelcaster, Botzy, Battlerat & DJ Jailbreak
@ Nomad World Pub
501 Cedar Ave S
Minneapolis
9 pm / 21 + / $5
Bae Tigre is a new solo project from Ranelle Johnson (Tiger Vs.) that really lives up the term project. "Memoir of Happy Drifting Chemical, the first 10-track collection of her songs, is expansive and ambitious. Not really pop in any sense, it is a gallery of sonic sculpture that provokes rather than seduces. This show is at Nomad, but I expect to see Bae Tigre across the street sometime soon. Other bands for this gig are pretty eclectic. Hotelcaster is indie rock that blends '90s guitar moves with '00s vocal stylings. Botzy is hip-hop with a surreal bent, Battlerat is eclectic indie folk that is close to being a pared down version of Bae Tigre. Battlerat also sells undies with armadillo graphics at their merch table. A must-have item, for sure. -Todd Wardrope
Click HERE for the Nomad World Pub site
SATURDAY, DECEMBER 6 & SUNDAY, DECEMBER 7
SooLocal Artists Holiday Shop
@ SooLocal
3506 Nicollet Ave
Minneapolis
Noon-5 pm Saturdays & Sundays through December 21 / Free
Here at l'étoile, we believe that within our local perimeters you can find everything, and we mean EVERYTHING, you could possibly want this holiday season. Why? Begin the holiday sales. From the Holiday No Coast Craft-O-Rama and Honeycomb Salon's Holiday Boutique this weekend or Gamut Gallery's Raging Art On the next, to killer sales at fave boutiques like Cliché and MartinPatrick3, your gift shopping is looking seamless. Have an art lover on your list? Pay close attention. This weekend SooLocal welcomes back their Artists' Holiday Shop and it's going to be big. From prints to paintings, jewelry to sculpture, the sale is offering goods from local artists Jennifer Davis, Tara Costello, Jaime Carrera, Amina Harper, Kate Iverson, Caitlin Karolczak, Shawn McNulty, Rox by Robyne Robinson, Oakley Tapola AND MORE. See you there! -Juleana Enright (Photo: Trays by Jennifer Davis)
Click HERE for the Facebook invite
SATURDAY, DECEMBER 6
Jean Gumpper's Local Terrain and Fred Anderson's Painting from Life
@ Groveland Gallery
Frank B. Long House
25 Groveland Terrace
Minneapolis
Opening reception: 2-5 pm / Free / Gallery Hours: Tuesday-Saturday Noon-5 pm / Sunday-Monday by appointment only / On view through January 17
On a hill overlooking the Walker Art Center, inside the "Richardsonian Romanesque"-style Frank B. Long House sits an unassuming gallery called the Groveland Gallery. If you were wondering what that funny-looking mansion at the top of Lowry Hill was, wonder no longer! This weekend you can trudge up and investigate two artists who make very pretty art that is not at all like what you will find in the Walker (although you may want to use their parking-garage). Although at first glance Colorado printmaker Jean Gumpper's Local Terrain look like paintings, she actually creates her work using "reduction woodblock printing", a technique from East Asia that became popular worldwide when artists like Picasso, Ma Li and Andrea Rich brought them to wider audiences. In reduction woodblock printing each subsequent layer etches deeper into the previous one, destroying as it creates so that each finished work is one-of-a-kind. You can also check out Fred Anderson's sumptuous oil paintings in the Painting from Life exhibit. His masterful landscapes and still-lifes evoke a simpler time, exuding warmth and familiarity. -Susan Woehrle
Click HERE for more information on Painting From Life and HERE for more information on Local Terrain
SATURDAY, DECEMBER 6
Phantasmagoria: Amelia Biewald & Elaine Rutherford
@ Rosalux Gallery
1400 Van Buren St NE
Minneapolis
7-11 pm / Free
We bet this exhibition will be as intriguing as its title. Phantasmagoria is a a two-person show exhibition in the Rosalux Gallery. Amelia Biewald and Elaine Rutherford create work using different mediums each in their own style. Nevertheless, they join in this topic to discuss and address perceptions of reality and imagination. There will be a lot to see, talk and think about. Take a friend and walk into where the fine line between real and imaginary is brought together. -Carolina Borja
Click HERE for the Facebook invite
SATURDAY, DECEMBER 6
Intersections and Affirmations
@ Kolman & Pryor Gallery
Studio 395, Northrup King Building
1500 Jackson St NE
Minneapolis
7-10 pm / Free
Artist Kathy Wismar's credo is that to be an artist is to live through your work, so her new show, Intersections and Affirmations celebrates how "art is not static" with tactile ceramics and enticing abstract paintings that beckon viewers to experience with their hands and eyes. Minneapolis artist Wismar specializes in both functional pottery and abstract paintings done in watercolor and acrylics. Working in these two very different media she finds points of intersection and also moments of great difference. The show's curator believes "One can see both the influences of modernism and traditional ceramics in her work, which lend her pieces a distinctive aesthetic quality that draws both casual viewers and collectors to her work." Come see for yourself this collection from a highly regarded local artist. -Anthony Enright
Click HERE for more on Kolman & Pryor Gallery
SATURDAY, DECEMBER 6
The Soap Factory Presents: HERE WE ARE NICE – Volunteer Biennial Exhibition
@ The Soap Factory
514 2nd St SE
Minneapolis
Opening reception Saturday 7-11 pm, gallery open Wednesday-Friday 1-7 pm & Sundays Noon-5 pm / On view through December 21
Minneapolis creative powerhouse The Soap Factory drove, quite literally, by inspiration to create its 2014 Volunteer Biennial Exhibition, all in thanks to a crudely handwritten sign on the side of the road that read: "ARE YOU EVEN NICE?" But seriously. Are we? Is Minnesota nice actually about being nice or is it just an excuse for passive aggressive behavior and resistance to change? Those are the questions that keep us up at night before we drift into a deep dream about vacationing in Lutsen. The Soap Factory washes its hands of the whole thing and doesn't answer the question (ugh, so passive aggressive) and instead, uses it as an opportunity to say that while they cannot vouch for the beneficence beyond their walls, after years of witnessing the tireless, hard work of volunteers at The Soap Factory, HERE WE ARE NICE. Curated by Shelby Thomason and Christopher Barton, HERE WE ARE NICE showcases the talents of twenty-five dedicated members of their volunteer force. -Emily Chang
Click HERE for more information on this event.
SATURDAY, DECEMBER 6 – SATURDAY, DECEMBER 13
Doomtree Blowout 10: The Last Blowout Ever
@ Various Locations
Various times / All Ages, 18+, and 21+ / SOLD OUT
Doomtree's Blowouts have become such a Minneapolis institution, it's becoming very difficult for many people to imagine Decembers in the future devoid of at least one of them, but alas: after 2014, the Blowout will be no more. But after 10 years, the hip-hop powerhouse of talent have decided it's time to move on to greener pastures. In order to say goodbye to the Blowout properly, Doomtree has decided to spread out 10 events over the course of 8 days, starting Saturday, December 6 and running through the next Saturday. The typical 21+ and 18+ nights of shows at the First Ave Mainroom will be there of course, in addition to other events including: first Saturday spent at Turf Club, Sunday at Surly Brewing, an intimate show at Icehouse on Monday, Kids Day on Tuesday at various schools around town as well as an all-ages show at Triple Rock that night, a 10-year to the day celebratory show at The Varsity where it all began Wednesday (which will be filmed by TPT for The Lowertown Line), an 18+ show on Thursday at First Ave, a live taping at The Current at noon on Friday followed by another 18+ show at First Ave, and all ends on Saturday the 13th at First Ave for a 21+ grand finale. If you've never been to a Blowout before (hi, welcome to Earth), now's your chance; if you're a superfan, you better make sure you pull some strings to get tickets and get your ass down to First Ave, etc. over the week to say goodbye. -Alicia Neubauer
Click HERE for more information on all shows from Doomtree
SATURDAY, DECEMBER 6
Basement Apartment Record Release Show w/Panther Ray, Pussytoes
@ Kitty Cat Klub
315 14th Ave SE
Minneapolis
8 pm / 21+ / $5
Psychedelic indie rock that you want to sing along with is not a very common thing. Probably because it's awfully hard for a fan to get the harmony straight with all those swooshing guitars, soaring keyboards and looping drums. Basement Apartment is the outlier. They've got all the sweeping and swirling notes you'd expect, but more often than not there are haunting vocals that can mesmerize you into singing along. Merry pranksters Panther Ray and Pussytoes (St. Cloud) will provide both retro and punk variations of the hypnotic sound later in the night. -Todd Wardrope
Click HERE for the Facebook invite.
SATURDAY, DECEMBER 6
Rupert Angeleyes Album Release w/ France Camp, Real Numbers, Kitten Forever
@ Triple Rock Social Club
629 Cedar Ave
Minneapolis
9 pm doors, 9:30 pm show / 18+ / $8
All of these acts lined up for Saturday at Triple Rock are featured on the the Forged Artifacts chrome tape compilation, The Greatest of All-Time #1. Headliner Rupert Angeleyes is also releasing his album, Young Sunset, a super catchy effort of 12 songs including a re-recorded version of the single "Scars & Tattoos." Joining the lineup is the raucous stage energy and musical stylings of France Camp, led by Jay Simonson, former member of Howler. Joining the party is Kitten Forever, an all-girl drum-and-bass extravaganza of house-party-punk, influenced by riot grrrl, feminism, post-punk, and more since 2006. The Forged Artifacts compilation also features a total of 11 local bands and 11 unheard songs on a limited edition cassette tape. And the last piece of the lineup includes Real Numbers, a DIY-pop trio with serious garage-rock hooks which evokes the gloriousness of The Kinks. -Alicia Neubauer
Click HERE for more information from Triple Rock
SATURDAY, DECEMBER 6
Dillon Francis
@ Skyway Theater
711 Hennepin Ave
Minneapolis
8 pm / 18+ / Sold Out
DJ/Producer Dillon Francis visits Minneapolis on Saturday night for a sold out show in support of his debut album Money Sucks, Friends Rule. Often regarded as one of the pioneers of the moombahton movement in dance music, Dillon's sound is unique and brings the best of house, reggae, trap, and pop music. He's been featured on some of the best dance tracks to come out over the past few years and his own album features collaborations and producing credits from EDM heavyweights The Cataracs, Diplo, and DJ Snake. If you were lucky enough to get a ticket to this show, pregame with his popular songs "Bootleg Fireworks (Burning Up)," "Get Low," and "All That." Nothing better to warm up a cold winter night than an epic dance party so get turned up with Dillon Francis this weekend! –Gigi Berry
Click HERE for more information
SATURDAY, DECEMBER 6
Dosh & Ghostband Def Kith Record Release w/ Mux Mool and Aby Wolf
@ 7th Street Entry
701 1st Ave N
Minneapolis
11 pm / 18+ / $8 advance, $10 door
So yeah, you probably already know Martin Dosh and Jon Davis aka Ghostband from tons and tons of other stuff — fair to say their combination is an electronic smashup of maximum weirdness, featuring skittering beats, improvised and insane-sounding percussiveness, jumpy textures and god knows what else all thrown in. I haven't heard their record yet, but from live stuff I've seen it's gonna be damn energetic if nothing else. The 11 PM time is weird–Mux Mool and our fave Aby Wolf are listed as "Special Guests" but I'm guessing they're the only actual artist performing and those guys are basically guests in their set? Dunno for sure, but it should be damn interesting no matter what. -Jon Hunt
Visit the First Ave website for more info.
SATURDAY, DECEMBER 6
The Velveteens Album Release w/ Waveless, The Hecks
@ Hexagon Bar
2600 27th Ave S
Minneapolis
The Velveteens first formed in 2008 in high school by friends Kiera Coonan and Jonny Holupchinski, with Jonny on bass and Kiera on a mic'd typewriter. Eventually Kiera gave up on that particular instrument in favor of the drums and vocals (with Jonny moving over to guitar and the addition of Jillian Schroeder on bass). Six years later, the band has hit a comfortable groove that fans of shoegaze, psych-rock, and '60s-tinged beach rock alike will enjoy. The trio's jangly, fuzzy guitars are accented nicely with Kiera's nostalgic, sweet yet not saccharine vocals for a sound that evokes a weary girl group at a chilled-out 1960s beach party. They celebrate the release of their new album, Sun's Up, with a lineup that includes the similarly shoegazey Waveless and a pair of the garage-y Chicago band the Hecks. -Jahna Peloquin (Pictured: The Velveteens)
Click HERE for the Facebook invite
SATURDAY, DECEMBER 6 & SUNDAY, DECEMBER 7
Trailer Trash presents: The Trashy Little Xmas Show & Trashy Little Xmas Family Matinee
Adult version: @ Lee's Liquor Lounge
101 Glenwood Ave N
Minneapolis
Family Matinee: @ Cedar Cultural Center
416 Cedar Ave S
Minneapolis
Adult version: 9 pm Saturday (additional shows December 15, 21 & 22) / 21+ / $12
Family Matinee: Noon (11:30 am doors) Sunday / All ages / $12 adults, $6 for kids 2-12, kids under 2 free
Even though the official kick-off to the holiday season was just last week, you may find yourself already burned out from the hustle, bustle, and overall merriment. Balance out those overly joyous sentiments and stop by Lee's Liquor Lounge for a Trashy Little Xmas Show. Drawing enthusiastic crowds to Lee's since 1993, Trailer Trash has proudly earned a reputation as the Twin Cities' premier honky-tonk band. This naughty but nice musical romp will bring you a healthy mix of holiday cheer and skeptical snark. Santa suit not required, but greatly admired. (Bad Santas have more fun.) BONUS: Bring the kiddies to the family-friendly version on Sunday at the Cedar. -Emily Cain
Click HERE for the Trailer Trash site and HERE for the Cedar Cultural Center site
SATURDAY, DECEMBER 6
DEQUEXATRON X000
@ The Record Room at First Avenue
701 1st Ave N
Minneapolis
11 pm  / 18+ / Free
Thestand4rd is back from their short sold out tour and already are lining up shows with their local comrads to share the momentum. Bobby Raps and DJ tiiiiiiiiip are set to take over the Record Room at First Ave. With Audio Perm presenting the rap dance show, there's no telling who will come to feature, but one thing is for certain, these kids will pack the house. This is the first of many it seems. This is DEQUEXATRON, XOOO. -Preston Rogosheske
Click Here for more Information on the show
SUNDAY, DECEMBER 7
Communist Daughter
@ The Cake House
Private address (disclosed with ticket purchase)
Minneapolis
8 pm  / All Ages / $15
The Cake Shop is definitely, without a doubt, one of the best kept secret house venues of the Twin Cities for several year now. Breaking indie bands such as Caroline Smith, batteryboy, Haley Bonar, Jeremy Messersmith, We Are The Willows, Chastity Brown, etc. etc. etc., there's no doubt the taste of these fine folks is that of a seriously defined palette. The consciously aware curators of Cakein15, a local review blog hosted on the venue's website, never fail to demonstrate the breadth of their ability to foresee local talent that are ultimately compelled to successfully make a life in music. The upcoming Sunday show by Communist Daughter is no different. The setting is intimate, personal, and relaxed, allowing an audience to fully embrace the songwriting abilities of these artists. All sales go directly to the artists to support their careers. We can't say enough about how much we support this important tradition, please do your part to support it with us. -Preston Rogosheske
Click Here for Tickets to the House Show
SUNDAY, DECEMBER 7
What Tyrants, Stereo Confession, Naptaker, Hot Cellars, and Black Diet (DJ Set)
@ Triple Rock Social Club
629 Cedar Ave
Minneapolis
8 pm / 18+ / $5
Rockers take over the Triple Rock on Sunday night and they're promising a good ol' fashioned rock n' roll show! This super stacked line up features bands What Tyrants (garage/punk), Stereo Confession (surf rock), Naptaker (Surf Trash), Hot Cellars (lo fi rock and roll), and a very special DJ set from Black Diet (garage, soul, indie). If you're interested in discovering new music from the Twin Cities scene or just looking to end your weekend with a bang head down to the Triple Rock for this show! -Gigi Berry