Weekend What's What: 11/6-11/9
by staff
EDITOR: ANTHONY IVERSON / CONTRIBUTORS: TODD O'DOWD, JAHNA PELOQUIN, JULEANA ENRIGHT, ANTHONY ENRIGHT, JON HUNT, BETH HAMMARLUND, ALICIA NEUBAUER, MAGGIE LAMAACK, ALLISON SHILINSKI, SUSAN WOEHRLE, PRESTON ROGOSHESKE, RENE MEYER-GRIMBERG, GIGI BERRY, JAKEY EMMERT, MIKE JONES, EMILY CHANG / HEADER IMAGE: CAROLINE ROYCE
This weekend features a flurry of visual arts events going on throughout the area, with exciting exhibits at the Walker, the Midway Arts Center, the Northrup, and many, many more. The Twin Cities will also host its first ever donut crawl, the return of the Moth, and a few big shows at the Orpheum by Bob Dylan.
xo-l'étoile
THURSDAY, NOVEMBER 6
City Pages Iron Fork
@ International Market Square
275 Market Ave.
Minneapolis
6-10 pm / 21+ / $30
Can't get your fix of culinary competitions entirely from TV, itching for a live taste of head to head battles? This week City Pages extremely popular Iron Fork event is back for another flavorful evening of cocktails, cuisine and competition. Six acclaimed local chefs will take center stage in a battle to see who can create the most appetizing dish incorporating a secret ingredient. On the spirits stage, top bartenders from local watering holes will compete for the title of 'Absolut Mixologist'. Amidst the competition, event-goers can nosh on a variety of cuisine from more than 25 local restaurants including Tiny Diner, Kyatchi and Marin, and indulge in samples of featured beer, wine, bubbly & liquor. With top chefs and bartenders from such hotspots as Victory 44, The Kenwood, Coup d'état and The Third Bird involved this is sure to be a great showcase for some of the Twin Cities top talents. Alas, tickets appear to be sold out, but check at the link below for any last minute ticket release. -Anthony Enright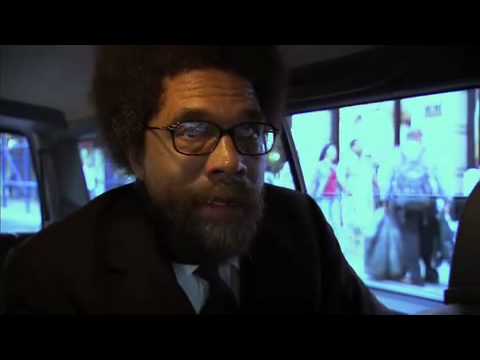 THURSDAY, NOVEMBER 6  
Casket Cinema: Examined Life by Astra Taylor
@ Casket Arts Building
681 17th Ave NE #145
Minneapolis
7:30 pm  / $ 5-10 free-will donation
There used to be a red arrow pointing to the back door entrance to the Casket Cinema section of the Casket Arts building. Even without the arrow, this is the place. Filmmakers John Wojahn and Wilbur Ince started this gathering in 2008 (The same year this film was made!). It's best defined as community cinema with time to talk and hang in a cool studio space. When this film came out, the "unschooled" , creative agitator, anti-status quo, activist filmmaker Astra Taylor had made a film about the philosopher Žižek (2005), but was also enjoying a regular gig making small films for the Nation online. She chose to interview some of the most important thinkers of their day — philosophers, intellectuals, ranters — but she chose carefully where to film them. Cornel West is in a car on the way from one place to another, others stroll, Zizek is in a garbage collection site. The ruse is brilliant. They examine life and give the audience plenty to chew on. Thinkers, movers and shakers in the film are Cornel West, Avital Ronell, Peter Singer, Kwame Anthony Appiah, Martha Nussbaum, Michael Hardt, Slavoj Zizek, Judith Butler and Sunaura Taylor. Food for thought with the cherry on top because the salon afterwards includes facilitators/panelists W.M.Tattenbach, Yusuf Ahmad and Courtney Helgoe. -Rene Meyer-Grimberg
Click HERE for more about the film
Click HERE for more information on the event.
THURSDAY, NOVEMBER 6-SATURDAY, NOVEMBER 8
Sculptures by David Aschenbrener and photographs by Cy DeCosse
@ Instinct Art Gallery
940 Nicollet Mall
Minneapolis
Thursday and Friday from 12-6 pm, Saturday from 11 am-5 pm
If you're craving a quick escape into an elegant, botanical world within the next four days, Instinct Gallery, which just opened last September on Nicollet Mall, has brought another noteworthy pop-up to our attention: the phantasmal figures of sculptor David Aschenbrener and the ethereal flowers (including many that only bloom at night) of photographer Cy DeCosse will be displayed at Instinct for this latest exhibition. Former Campbell Mithun art director DeCosse, who discovered his love for photography while in Florence as a Fulbright student in 1954, utilizes 19th-century historic alternative processes to print his photographs, and Aschenbrener takes found structures of ice, lets wax dry around the structures, and then uses them as molds to cast his sculptures. -Emily Chang
Click HERE for more information.
THURSDAY, NOVEMBER 6-SATURDAY, NOVEMBER 8
The Blacker the Berry…
@ Intermedia Arts
2822 Lyndale Ave S
Minneapolis
7:30 pm performances / $12 advance, $15 door ($12 groups, students & seniors)
Free opening reception for art exhibit: 6 pm Thursday / On view  through January 10, 2015
"The blacker the berry" is a phrase rife with connotations, associations, and imagery–both positive and negative. On one hand, it paints black women as sexual objects. But for some women of color, the phrase can be empowering. That push-pull dynamic is the essence of The Blacker the Berry…. Curated by a group of five women of color including multidisciplinary artist and Mama Mosaic Theater founder Shá Cage, the show includes performances and visual art from more than 50 women of color from the Twin Cities that aim to examine the phrase–and explore the healing and critical thinking that comes as a result of reclaiming it. -Jahna Peloquin
Click HERE for tickets & info on the Intermedia Arts site
THURSDAY, NOVEMBER 6
Art Talk: Stimulating Artist and Gallery Vitality in Minneapolis
@ Gamut Gallery
1006 Marquette Ave
Minneapolis
6 pm
This Thursday, three innovators versed in the local arts community will share their thoughts on the connective tissues that bind them creatively, weigh in on the evolution and current state of the local art scene, and discuss the sustainability of the arts in the Twin Cities. Lead by Public Functionary's Tricia Khutoretsky with Call4Work juror/curator Kristoffer Knutson and Gamut Gallery Director Jade Patrick, this conversation will discuss the importance of experimentation and adaptivity in the art world, and the ability to appeal to one's audience in new and unique ways. Highlighting galleries and curators new to the scene, as well as those that have been around for some time, Art Talk will examine what it takes to be successful in the Twin Cities art scene, and allow guests to take a look at who is behind some of cities' most popular galleries. -Maggie LaMaack
Click HERE for the Gamut Gallery site
THURSDAY, NOVEMBER 6
(additional dates Thursday through Sunday through November 23)
Theater Coup d'Etat and Staged Steel Armory: The Complete Works of William Shakespeare (Abridged)
@ Bryant-Lake Bowl Theater
810 West Lake Street
Minneapolis
7 pm  / $15 in advance, seniors, student ID or Fringe button, $20 door
No matter who does this show, the pure pleasure of recognizing the bard's words and the silly juxtaposition of every notable iconic piece of Shakespearean theater you thought you forgot is exhilarating. A three-man show, frenzied, furious and funny, whether or not you are up on your bard. Warning: audience involvement. Originally created by Adam Long, Daniel Singer and Jess Winfield of the Reduced Shakespeare Company, which started in 1987 at the Edinburgh Fringe Festival, it later ran in London for 9 years. Since Coup d'Etat has a good track record with their shows at the American Swedish Institute (Hamlet and Ghosts) and at the Soap Factory (One Flea Spare), the quality of the production is a no brainer. Come, laugh and enjoy the Bard even if you hated it in high school English. -Rene Meyer-Grimberg
THURSDAY, NOVEMBER 6–SUNDAY, NOVEMBER 9
(Closing Weekend)
Colossal
@ Mixed Blood Theatre
1501 S 4th St
Minneapolis
7:30 pm Wednesday-Saturdays, 2 pm Sundays / $20
Poor Andrew Hinderaker. All the Chicago-based playwright was trying to do was fulfil a mentor's challenge to create an unproducable play. What he came up with was one of the most exciting plays of the year; opening at Mixed Blood as the second stage of a five-part rolling world premiere across the U.S. Taking on America's favorite pastime (and America's favorite form of theater) Colossal deals with Mike, a star football player who must come to terms with a paralyzing spinal cord injury and all the resulting issues in his life that it brings forth (including unresolved conflicts with his coach, his choreographer father, and his teammate that he's in love with). Staged like a football game (complete with four 15-minute quarters, bleachers seating, full-contact staging, and a half-time show complete with drum corp) the all-male cast featuring Toby Forrest, Stephen Yoakam, Ansa Akyea, Darius Dotsch, and more promises to deliver a theatrical event like nothing you've ever seen before! -Todd O'Dowd
Click HERE for Tickets and More Information
THURSDAY, NOVEMBER 6
Radical Presence Performance: Coco Fusco
@ Walker Art Center – Walker Cinema
1750 Hennepin Ave
Minneapolis
7 pm / $10 ($8 Walker members, $5 students)
Since the late '80s, Cuban-American interdisciplinary artist and scholar Coco Fusco has produced provocative work intent on creating a dialogue about issues related to women, war, politics, and race. In 1992's The Year of the White Bear, a collaborative performance piece with  Guillermo Gómez-Peña, the pair put themselves on display in a ten-by-twelve-foot cage under the guise that they were natives of a fake island off the coast of Mexico in an effort to explore the exploitation inherent in tourism and colonialism alike. In a/k/a Mrs. George Gilbert, her video contribution to the ongoing Walker Art Center exhibition Radical Presence, the artist staged surveillance footage of the 1970 FBI search for political activist Angela Davis, in which hundreds of black women were wrongly detained or arrested. As part of Radical Presence, she comes to the Walker for a one-night performance entitled Observations of Predation in Humans: A lecture by Dr. Zira, Animal Psychologist. The artist will perform as Dr. Zira, a chimpanzee psychologist who studies human behavior in the Planet of the Apes, in an effort to "examine economic violence from an evolutionary perspective"–in effect, a commentary on humankind's caricaturization of fellow human beings as apes. -Jahna Peloquin
Click HERE for tickets & info on the Walker Art Center site
THURSDAY, NOVEMBER 6-SUNDAY, NOVEMBER 9
(Closing Weekend)
Theater Latté Da presents Master Class
@ MacPhail Center For Music – Antonello Hall
501 S 2nd St
Minneapolis
Thursdays – Saturdays at 7:30 pm, Sundays at 2 pm / $35-45
Maria Callas's jet-setting off-stage exploits (including an affair with Aristotle Onassis and feuds with various producers, conductors, and colleagues) often threatened to upstage her on-stage work, but it was her uncompromising devotion to her art that made her the most important opera singer of the 20th Century. Which is why her master classes at Juilliard in 1972 were so important; it was a rare peek into how a great artist's mind works, filtered through Callas's own natural wit. Terrence McNally's play Master Class takes that event and uses it as a springboard into an examination on what made her tick. While not the greatest play in the world, it can be a bracing experience if the right director and actress work on it. Thankfully Theater Latté Da has both in Ivey winners Peter Rothstein (directing the play for the second time after staging the piece in 2001 for Park Square Theatre) and Sally Wingert (who, as far as we're concerned, can play practically anything). Best of all, the piece is being staged at Antonello Recital Hall at MacPhail Center For Music, which will bring a much needed dose of verisimilitude to this master class. -Todd O'Dowd
Click HERE for Tickets and More Information
THURSDAY, NOVEMBER 6 & FRIDAY, NOVEMBER 7
(Additional dates through November 23)
Shadow Horse Theater Company presents Neil Gaiman's Murder Mysteries: A Play for Voices
@ Black Forest Inn
1 East 26th St
Minneapolis
7:30 pm Thursdays & Fridays, 5 pm Sundays / All Ages / $15
If you count theatre, Neil Gaiman and German cuisine among your favorite things, kid, you are in luck. This Thursday kicks off Shadow Horse Theater Company's run of Neil Gaiman's Murder Mysteries: A Play for Voices at the charming Black Forest Inn. Based on the short story in Gaiman's collection Smoke and Mirrors, "Murder Mysteries" tells the story of the angel Raguel, who is tasked to solve the most horrendous of crimes: the murder of a fellow angel. Gaiman's take on angels is always interesting and tragic (The Sandman series, Neverwhere), and this particular story lends itself well to live performance. An evening of theatre at the Black Forest Inn is about the perfect way to spend a late autumn night in Minnesota. -Beth Hammarlund
Click HERE for the Shadow Horse Theater Company site
THURSDAY, NOVEMBER 6-SUNDAY, NOVEMBER 9
Zeitgeist's 6th Annual New Music Cabaret
@ Studio Z
275 E Fourth St – Suite 200
St Paul
6:30 pm Thursday – Saturday, 7 pm Saturday / $10 each night, $25 festival pass
People often take Zeitgeist for granted in this town, and frankly that's a shame. Since their founding in 1977, the world-renown St. Paul quartet has been at the forefront of championing, commissioning, and premiering new and challenging chamber music that is adventurous and engaging — much like the quartet themselves. As part of their season, the quartet opens the doors on their studio in Lowertown St. Paul for a weekend of brand new music by the group along with a nightly rotating line up of support acts. This is a rare chance to get up close and personal with one of the most charismatic ensembles in modern music while being exposed to the shock of the new. -Todd O'Dowd
Click HERE for the Zeitgeist New Music site
THURSDAY, NOVEMBER 6
United States of Americana's 5th Birthday Celebration
@ Turf Club
1601 University Ave W
St Paul
8 pm / 21+ / $8 advance, $10 doors
Ah, Americana. That familiar kind of music which is the roots of all the good stuff American music has had to offer over the years – including country, blues, R&B, folk, and bluegrass – blended together to form a sound all its own. Think Tom Petty, Alabama Shakes, Bruce Springsteen, John Fogerty, the Head and the Heart, and Minnesota's own crown Americana jewel, Bob Dylan. Our local Americana scene is thriving, and 89.3 The Current's Bill DeVille-hosted "United States of Americana," on every Sunday at 8 pm, showcases local and national acts in the genre. To celebrate five amazing years of music on-air, The Current is putting together a lineup of epic Americana proportions: acts including native Texan Israel Nash, local live favorite Frankie Lee, fellow Minneapolitan Jack Klatt, and more. -Alicia Neubauer
Click HERE for more information from First Ave
THURSDAY, NOVEMBER 6
Bob Dylan
@ Orpheum Theatre
910 Hennepin Ave
Minneapolis
8 pm / All Ages / $55-125, $200-360 VIP
For three nights, our hometown kid turned world icon, Bob Dylan, will be taking over the Orpheum Theatre with a his band of musicians to accompany him.  Ticket prices range up through $360 for those that just need to get their exclusive front row fix, a plaque to remember the evening, and pre-purchased Bob Dylan merchandise to avoid the lines. However, we know that most of us are on more of a dumpster diving for recycled frames and single string washtub bass kind of budget, so selling an old amp for fifty bucks might actually get you through the door for the $55 cheap seats. Let's not forget, this is inside the Orpheum. There really isn't a bad view. What's the big deal about this tour? Well it's in support of a series of six CDs that were created from the last remaining Basement tapes recorded just after the unsustainable '65-'66 tour in which Dylan was often booed for sporting an electric guitar. These are the sounds of his revitalization, his reinvention, and his healing (literally, as Bob had just suffered from a motorcycle accident in '66). Rolling Stones gave it five stars, and there's even been an app created to educate people on the series. We don't know how much longer this man is going to be compelled to tour this way, so we say get on this while you still can! – Preston Rogosheske
Click Here for more Info and Tickets to the Event
THURSDAY, NOVEMBER 6
Live Letters Presents: An Evening with Friends Hosted by Danny O'Brien
@ SooLocal
3506 Nicollet Ave S
Minneapolis
7 pm / All Ages / $10
Danny O'Brien of the Farewell Circuit hosts several other local artists for an intimate night of music at the SooLine this Thursday — Live Letters aims to collect fellow music lovers together in various small alternative venues around town and document live local music as it happens. For An Evening With Friends, a local musician is chosen as host, and then they have the opportunity to choose other local artists to play along with full bands, usually stripped-down and acoustic, and collaborate together. This Thursday installment's guests include James Diers of Halloween, Alaska, Kerry Alexander of the Bad Bad Hats, and Paul Flynn of Sun Gods to Gamma Rays. The event is private, so you need to pick up your tickets ahead of time; please note that tickets are very limited, so act fast! -Alicia Neubauer
Click HERE for more information from Live Letters
FRIDAY, NOVEMBER 7
Cliche 10 Year Anniversary
@ Cliche
2403 Lyndale Ave S
Minneapolis
7-10 pm / Free
If you have ever been on Lyndale Avenue in Uptown, you've definitely seen Cliche, the little shop on the corner with the amazing window displays. If you've ever gone into that little shop, you know that they carry amazing local brands and are always spot-on with their selection. If you've ever loved that little shop, like we have, you will be happy to hear that they are celebrating their 10 year anniversary this Friday, inviting you to cozy up with warm drinks and good deals. You'll enjoy good company and a whopping 25 percent off all merchandise. We dare you to beat us to the good stuff. -Allison Shilinski
Click HERE for the Facebook invite
FRIDAY, NOVEMBER 7
"The Fashion Show" Opening Reception
@ Weinstein Gallery
908 W 46th St
Minneapolis
6-8 pm
In an era in which male photographers receive much of the praise for their contributions to fashion photography, a new exhibition is taking a look at women behind the camera. Proudly presenting more than 40 images by leading female fashion photographers, including Lillian Bassman, Olivia Bee, Cass Bird, Louise Dahl-Wolfe, Toni Frissell, Ina Jang, Frances McLaughlin-Gill, Sheila Metzner, Sarah Moon, Genevieve Naylor, Deborah Turbeville, and Ellen Von Unwerth, "The Fashion Show" will chronicle how fashion has evolved throughout history, highlighting not only trends, but also artistic preferences and cultural customs. With pieces spanning nine decades, the collection includes everything from pieces shot for Harper's Bazaar in the 1930s, to lingerie ads of the 1950s, to shots of stylish 20 somethings' of today. Celebrating women and their contributions to varying and evolving moments and movements over time, the exhibit is a must see for anyone interested in fashion and the role it has played throughout history. -Maggie LaMaack
Click HERE for the Weinstein site
FRIDAY, NOVEMBER 7 – WEDNESDAY, NOVEMBER 26
Vernissage: American Women Rebuilding France 1917-1924
@ Alliance Française
113 1st St N
Minneapolis
7 pm / $10 AF members, $15 general
If you're anything like us, you're completely enthralled by all things French – French politics, French film, French food, French mesdames et messieurs. Though wrapped up in the romanticism, we can't forget a time in France's history that was filled with confusion, distress, and demolition. Tonight's exhibition transports you to a riveting and transformative era in Europe: France circa WWI. Through reproductions of photographs and rare silent film footage courtesy of the Franco-American Museum in Picardy, France, the Vernissage exhibition explores the extraordinary work undertaken between 1917 and 1924 by 350 American women volunteers who sojourned from the United States to northeast France to help the war-ravaged civilian population. Tonight's opening features an artist talk with Elaine Uzan Leary, Executive Director of the American Friends of Blérancourt, and Miles Morgan, great nephew of Anne Morgan and great-grandson of JP Morgan. Sure to be truly révolutionnaire affair. -Juleana Enright
For more info, visit Alliance Française's site HERE
FRIDAY, NOVEMBER 7
Jim Denomie: Dialogues
@ Bockley Gallery
2123 W 21st St
Minneapolis
Opening reception 6-9 pm / Free / On view through December 13
With all the current hullabaloo currently surrounding Native Americans and the Washington Redskins–especially the absurd news that the Redskins are suing the Native Americans for calling their team name racist–this new painting exhibition from Minnesota Ojibwe artist Jim Denomie. Known for his colorful, comical takes on American and Native American history–as in "Vatican Café" (pictured above), Denomie's newest oil paintings explore the complex relationships between Native Americans and contemporary culture– through biting exchanges between the Lone Ranger and Tonto–as well as Christianity's impact on Native peoples. -Jahna Peloquin
Click HERE for the Bockley Gallery site
FRIDAY, NOVEMBER 7 & SATURDAY, NOVEMBER 8
Minneapolis Art Lending Library at ASI
@ American Swedish Institute
2600 Park Ave
Minneapolis
6:30-9 pm Friday, Noon-2 pm Saturday / Free
The Minneapolis Art Lending Library (MALL) is such a cool and unique institution. Want a chance to rotate an ever-expanding repertoire of original artworks by local and national artists? Well, thanks to MALL you can without spending a penny. Come out to the American Swedish Institute this weekend, explore their collection of over 60 available works, and choose one to take home. It's completely free (bring a valid ID) and you're able to keep the work for two months! With a collection that includes drawings, paintings, prints, photographs, sculptures and ceramics, you're sure to find something to brighten your home and enrich your life for at least the next two months. -Anthony Enright
Click HERE for More Information
FRIDAY, NOVEMBER 7 & SATURDAY, NOVEMBER 8
Megan Francis Sullivan: click click, space space
@ Midway Contemporary Art
527 SE 2nd Ave
Minneapolis
Opening reception 6-8 pm Friday, film screenings 3 pm Saturday / Free / On view through December 20
The work of Connecticut-born, Berlin-residing interdisciplinary artist Megan Francis Sullivan revolves around processes of mimesis–or, works that center around ideas of imitation, mimicry, and representation. Her frequent use of the photocopy, in particular in her 2011 HOMO series culled from 1970s gay men's magazine–both refers to the original source material while diluting and distancing itself from it. Not content to work within a single medium or style, the artist works in photorealistic painting, abstract sculpture, video, and the aforementioned copy transfer for work that is both observant and reactive. This weekend, she brings her latest group of work, click click, space, space, to Midway; and though no further description is given, it's safe to say it will reflect the artist's signature, and sometimes provocative, mimesis. In conjunction with the exhibit, the artist presents a selection of eight short films by the late, semi-legendary, American avant-garde filmmaker Storm de Hirsch on Saturday afternoon. -Jahna Peloquin
Click HERE for the Midway Contemporary Art site
FRIDAY, NOVEMBER 7-SUNDAY, NOVEMBER 9
Art Attack & Caché at Casket Arts
@ Northrup King Building
1500 Jackson St NE
Minneapolis
@ Casket Arts Building
681 17th Ave NE
Minneapolis
Both events run 5-10 pm Friday, noon-8 pm Saturday, noon-5 pm Sunday / Free
A double dose of art exploration awaits you at both the Northrup King Building and Casket Arts this weekend. Conveniently located within hopping distance from each other, The annual art events that always coincide are back and brimming with color and creativity. Explore multiple floors at the NKB with over 150 artists on display in their studios. From jewelry designers to mosaic artists to sculptors to painters and everything in between, NKB is a one-stop-shop for established local artists in mass quantity. Casket Arts, on the other hand, may be smaller but it boasts a robust collection of eclectic art makers of many mediums. Hit both buildings and make a night and or day of it! -Staff
Click HERE for the Caché at Casket Arts Facebook Event and click HERE for the Art Attack page on the Northrup King Building site
FRIDAY, NOVEMBER 7
Goodbye to Language
@ Walker Cinema
1750 Hennepin Ave
Minneapolis
7:30 pm / $9
"You are my creator, but I am your master;—obey!" The command of Mary Shelley's Creature to Frankenstein's titular scientist is quoted in Jean-Luc Godard's Goodbye to Language, a transfixing though brief (70 minutes) 3-D marvel that could be seen as any number of things: meditative cinema essay, philosophical romance, or a free form testimonial of the 83-year-old filmmaker's conscience, still alertly exploring on his medium's New Wave, surfing the crest of sound and vision, defiantly refusing to rest on his laurels on shore. The invocation of Frankenstein—and that specific quote—clicks into the basic theme of creativity crossing technology. There's novel ingenuity on the one hand, as Godard is apparently filming with his adoring dog, Roxy, on Lake Geneva, where Mary Shelley conceived her story in the company of husband Percy and Lord Byron, and on the other hand enslavement to that creation, like the Creature pinning Victor Frankenstein under his will, and as the televisual image displaces reality and makes us docile and deadened viewers. -Niles Schwartz
Click HERE for more information
Click HERE for Niles' full review of Goodbye To Language
FRIDAY, NOVEMBER 7
(continues through November 14)
Body Cartography – Closer
part of  Thinking, Making Living Residency at the U
@ Nash Gallery, University of Minnesota
405 21st Ave S
Minneapolis
5 pm / Free
Working primarily in public spaces and with the interaction between audience/viewer and performance, the Body Cartography redefines this viewer/performer relationship at every turn. In two parts, the first is an exploration of one-on-one performances and conversations (Nov. 12) and the second, a full performance. Featuring performers Justin Jones, Otto Ramstad, Dolo Mc Comb, Anna Marie Shogren and Olive Bieringa with music composed by Justin Jones.  CLOSER is a Composer Forum's New Music for Dance commission, is supported by the Creative Exploration Fund, Metropolitan Regional Arts Council Arts Activities grant and a residency at the Soap Factory.  This interactive performance is part of a series of related public programs intended to investigate socially engaged artistic practices that invite participation, foster collaboration, and imagine cross-disciplinary approaches to the social, political and ecological issues of our time. -Rene Meyer-Grimberg
Click HERE for more information.
FRIDAY, NOVEMBER 7
The Moth Mainstage
@ The Fitzgerald Theater
10 Exchange St E
St Paul
7 pm doors, 8 pm show / All ages / $42.28
Lovers of an engrossing story told on stage take heed: the Fitz will yet again host The Moth this Friday, bringing to the historic stage fascinating people with even more fascinating tales. The Moth, a non-profit founded in 1997 in NYC, is aimed at honing storytelling skills and encouraging anyone with a story to let it out and be known as well as hosting national curated story shows called StorySLAMs, reaching out to underserved communities, and also running their Moth Radio Hour weekly podcast. Check out emerging performers, writers, and artists as they share each of their sad, touching, hilarious stories that have been polished and honed with the help of The Moth crew. -Alicia Neubauer
Click here for Tickets and More Information
FRIDAY, NOVEMBER 7 – SATURDAY, NOVEMBER 8
Tales of Home: Congo / Mozambique featuring Faustin Linyekula and Panaibra Gabriel Canda
@ Walker Art Center – McGuire Theater
1750 Hennepin Ave S
Minneapolis
8 pm each night / $22, $30 for both nights
When looking at contemporary performance art from the African continent, one of the key themes that emerges is how dislocation, colonization, emigration, and assimilation have changed what it means to be of a particular country in Africa, and the challenges of creating an identity (be it national or personal) in the face of so much change. Which is why this weekend at The Walker is so vital as two of the premiere performance artists from the African continent are bringing full-length solo works to town that are thematically related. Friday night features Congolese dance maker Faustin Linyekula in Le Cargo; a solo work which chronicles his return to his home in search of things he lost in the wake of forced emigration due to political upheaval. Meanwhile, in Time and Spaces: Marrabenta Solos on Saturday night, Panaibra Gabriel Canda takes on the complicated past and post-colonial present of his native Mozambique through an examination of marrabenta; a musical form that combines local idioms with European influences. This is a rare opportunity for Twin Cities audiences to take in two of the most revered African performances artists working today. -Todd O'Dowd
Click HERE for Tickets and More Information
FRIDAY, NOVEMBER 7 – SUNDAY, NOVEMBER 9
Katha Dance presents The Rubaiyat – Life in a Day
@ The Cowles Center
528 Hennepin Ave S
Minneapolis
8 pm Friday & Saturday, 2pm Sunday / $25-30
One of the great things about the Twin Cities is the breadth and depth of the dance scene. One of the other great things is that it has a venue that serves as the touchstone for the community to give various companies in town a prominent stage. Take, for example, Katha Dance, which opens its twenty-seventh season this weekend at the Cowles. The revered Kathak dance practitioners have been instrumental in bringing classical Indian dance to the Twin Cities. For their fall opener at the Cowles, the company is premiering a new work based on the highly symbolic and lyrically melancholic poems of Persian mystic and writer Omar Khayyam – a perfect inspiration for artistic director and choreography Rita Mustaphi and her acclaimed company. -Todd O'Dowd
Click HERE for Tickets and More Information
FRIDAY, NOVEMBER 7-SUNDAY, NOVEMBER 9
(Additional Performance Through December 21)
On Golden Pond
@ Jungle Theater
2951 Lyndale Ave S
Minneapolis
7:30 pm Tuesdays-Thursday, 8 pm Fridays-Saturdays, 2 pm & 7:30 pm Sundays / $25-43
Let's get one thing out of the way: On Golden Pond isn't the most groundbreaking of plays. Ernest Thompson's deeply humane look at an elderly couple's last summer together (and how their love helps their troubled daughter, her fiancé, and his teenage son) can be, in the wrong hands, a cloying affair. (In fact the only reason it's remained so popular is due to Mark Rydell's luminous film adaptation with on point performances from Henry Fonda, Katherine Hepburn, Jane Fonda, and Dabney Coleman.) So why are we so excited about a play that described by The New York Times as "processed American cheese"? Five words: Bain Boehlke and Wendy Lehr! With the Jungle Theater's artistic director helming and starring in this production with his longtime colleague (and fellow IVEY Lifetime Award winner) as Norman and Ethel respectively (and with Jennifer Blagen, Michael Booth, Peter Lindell, and E.J. Subkoviak rounding out the cast), this is one cabin visit we can not wait for. -Todd O'Dowd
Click HERE for Tickets and More Information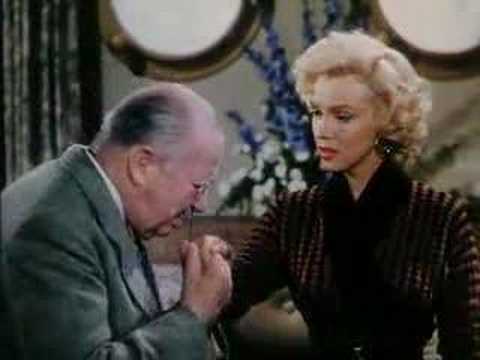 FRIDAY, NOVEMBER 7-SUNDAY, NOVEMBER 9
Gentlemen Prefer Blondes
@ Trylon Microcinema
3258 Minnehaha Ave
Minneapolis
7 pm & 9 pm Fridays-Saturdays, 5 pm & 7 pm Sundays / $8
Special Book Club Screening: 10 am Saturday / $5 with copy of the book
When it comes to writers, few could touch Anita Loos. With a career that dominated the first half of the 20th Century, the pioneering author / playwright / screenwriter / memoirist had hits on Broadway and Hollywood often at the same time. But of all of her many works, none survived in as many different incarnations as Gentlemen Prefer Blondes. Originally published in 1925 after being serialized in Harper's Bazaar, the story of gold-digging flapper Lorelei Lee and her man-hungry best friend Dorothy Malone and their quest for love (and money!) (and men!) would be turned into a play, a silent film, a musical (which launched the career of Carol Channing), and finally into Howard Hawk's iconic 1953 film adaptation of the musical. While there is many things to admire about Hawk's film (which is screening this weekend at The Trylon as part of their "That Movie Was A Book?" film and book club)–from the gorgeous visuals, to Jule Styne's witty score, to Jack Cole's athletic and sexy choreography–it ultimately is a story about two dynamic, sexy women taking charge and taking control of their lives; brought to vivid life by Marilyn Monroe and Jane Russell at the top of their game. While diamonds (as the song goes) may be a girl's best friend, the better rallying cry for this film is "sisterhood is powerful.. and glamorous… and a hell of a good time!" -Todd O'Dowd
Click HERE for Tickets and More Information
FRIDAY, NOVEMBER 7
Charlie Parr with Wild Hands and Matt Ray
@ Turf Club
1601 University Ave W
St. Paul
8 pm / 21+ / $12 advance, $15 door
Charlie Parr is back home in Duluth again from another strenuous tour around the Midwest and most of the U.S. mountain country.  Charlie is one of those old folk singers that always has a story to tell of grand adventures, but when you catch him in the wild, he's more likely to be soaking in the simple pleasures of life, like dry socks, a hot cup of coffee and small fire. He's working on a new album right now after his last all instrumental collaboration with Alan Sparhawk (of Low), Hollandale, and will actually be recording some live tracks on the 26th of November at the Austin, Minnesota VFW. We know some of you aren't able to make it out that far from the Twin Cities, so instead we're here deliver the good news.  Charlie Parr will be up at the newly renovated Turf Club along the newly laid Greenline light rail system on University Ave in St. Paul this Friday night. So if you haven't heard the legend, seen the new club, or ridden the line, it's about time you start embracing all these cities have to offer! Accompanying Charlie on stage for the night will be Wild Hands and Matt Ray and those damn horses. -Preston Rogosheske
Click HERE for More Information
Click HERE for Preston Rogosheske's exclusive interview with Charlie Parr
FRIDAY, NOVEMBER 7
Hoodie Allen: People Keep Talking World Tour
@ Myth Nightclub
3090 Southlawn Dr
Maplewood
7 pm / All Ages / $25
Hoodie Allen visits the Myth in St. Paul on Friday in support of his new album People Keep Talking. The independent rapper has had a growing following since his beginning back in 2009. He's been touring without any major label backing since he started and his last show in Minneapolis was actually a sold out show in the Mainroom at First Ave. This kid is huge and his fan base just keeps getting bigger. If you're a fan of quirky and fun rap songs give Hoodie Allen a listen. Standouts from his past albums and EPs include "No Interruption," "No Faith in Brooklyn," and "Fame Is For Assholes." His new album is filled with rap songs with pop/R&B influences and even a feature from mega star Ed Sheeran on his hit song "All About It." -Gigi Berry
Click HERE for more information.
FRIDAY, NOVEMBER 7
Platinum Boys (MKE), Dogs in Ecstacy (MKE), Cozy,
@ Hexagon
2600 27th Ave S
Minneapolis
10 pm / 21+ / Free
Speaking as a former Milwaukeean, I have to say that the land where the air itself is intoxicating breeds a singular culture of many fucks not given. There's plenty of places where the fucks not given are many, but this city has its own special quality of fucks not given. This mini-festival of Milwaukee punk bands is a splendid example of this. Cozy is a local effort, but they're certainly kindred spirits in this grand philosophy of life. Dudes in dirty jeans will rock, PBR will be spilled. Many carnal knowledges will be not held but replaced with broken guitar strings and ringing ears. -Todd Wardrope
Click HERE for more the Facebook invite.
FRIDAY, NOVEMBER 7
Dewi Sant, Christopher the Conquered, Mike Gunther, and Nathan Miler
@ 331 Club
331 13th Ave NE
Minneapolis
10 pm / 21+ / Free
Northeast's 331 Club has done a remarkable job putting together unprecedented line-ups of local performers who deserve a spot to shine, while at the same time understand that the crowd these folks pull in are in desperate need of a heavy beer to chase their whiskey. It's the dive bar that will always keep the lights dim till 2:30 am and play host to the young and troubled on the lookout for a good hideaway. We love it. So much sometimes, going back feels like home; and some nights, it even feels like we're back in the ole' 400. This Saturday is set to be one of those nights.  Mostly for the appearance of the old familiar voice of Michael Morris in his band Dewi Sant. Morris' sound is completely uncompromising, genuinely original and entirely authentic to the point he will make you weep for lovers who have left or the fights with demons you have lost. It's a romantic indulgence on the slow bleed of life's misery, and a sentimental remembrance of how beautiful living could be.  Did we mention it's free? Christopher the Conquered, Mike Gunther, and Nathan Miler should not be undermined as they are each talented performers in their own rights. Pull up a seat on the rail and join us for a pint, but dont forget the whiskey sidecar. -Preston Rogosheske
Click here for 331's full calendar of events 
FRIDAY, NOVEMBER 7
Super Diamond: The Neil Diamond Tribute
@ Mill City Nights
111 5th St N
Minneapolis
9 pm / 18+ / $15-20 advance, $25 door
It would be very difficult and very rare to find a person living in the United States who hadn't heard of Neil Diamond, hadn't heard one of his songs, or much less fist-pumped in the air the words to "Sweet Caroline" at a baseball game or bar with friends as it blasts over the sound system. Because of the never-ending popularity of Mr. Diamond – popularity which has ebbed and flowed but remained present since the 1960s. Tribute band Super Diamond from San Francisco are not merely a tribute band; the group has passionately gone through all of The Diamond's catalog and has performed it enough times throughout the country (they're been playing and touring for over a decade) that they've become well-known enough to be a question on Jeopardy, and have had the seal of approval from Neil Diamond himself. If you're a huge fan, or just really want to see a well-played show, this Friday is the night for you. Warm up those pipes, because there is no doubt you and the rest of the crowd will need to contribute those "bah, bah, bahhhs" and "So good! So good! So good!" during the aforementioned "Sweet Caroline." -Alicia Neubauer
Click HERE for more information from Mill City Nights
FRIDAY, NOVEMBER 7
Sun Gods to Gamma Rays Album Release Party w/ Votel
@ Icehouse
2528 Nicollet Ave S
Minneapolis
10 pm / 21+ / $8
I just talked about Sun Gods' exquisite new LP here — it's my second-favorite local album of the year, and just straight-up magnificent. If you like trip-hop (especially the soulful end of that genre, e.g. Morcheeba and that lot) and you like psychedelic sounds and grooves (the good kind of grooves, trust me) you will love it. I haven't heard 'em live yet, but lead singer Brianna Kocka is terrific and the band are amazing so I can't imagine it'll be anything less than great and worth the eight bones. Plus: Icehouse, who will serve you a drink on a Chick Tract. This is a thing. -Jon Hunt
Visit the Facebook invite for more information.
FRIDAY, NOVEMBER 7
The Right Track! '60s Vinyl Dance Night
@ Dubliner Pub
2162 University Ave W
St Paul
Pre-party 6:30-8:30 pm, feature show 9 pm / 21+ / Free
There is just something about collecting and playing a vinyl record that brings out a greater sense of appreciation for music overall. The crackle of the vinyl, the worn record cover for a tangible piece of music, the history behind the album — it's these things that have fueled this resurgence in vinyl over the past few years in particular. And there's no better opportunity to achieve this kind of musical experience than to come out to the Dubliner this weekend to groove to some authentic '60s cuts from a few of the area's hardest working vinyl collectors. Tom Novak, a legend in the record collecting space, will join DJs Brian Engel, Benjamin Mena, and Mike Elias in spinning little bits of music history in the form of vinyl this Friday at the Dubliner. Also, be sure to catch the pre-party hosted by Barely Brothers Records. -Anthony Iverson
Click HERE for the Facebook invite.
SATURDAY, NOVEMBER 8 & SUNDAY, NOVEMBER 9
Twin Cities Donut Crawl
@ Various shops, beginning at Roosevelt High School Parking Lot
4029 28th Ave S
Minneapolis
9:30 am / All Ages / SOLD OUT
Oh, someone call the doctor! Or at least prepare to. If you thought the endless pub crawling we do in the Cities could damage your gut, we've got a whole other thing coming this weekend. The first official Twin Cities Donut Crawl features three shops around town that will be baking up some delicious, custom-made, sugary treats for those lucky enough to have gotten a ticket. Each donut crawler will get a fresh cup of brew from Five Watt and a donut from Bogarts Doughnuts, Mel-O-Glaze, and A Baker's Wife. Best of all? While you're crawling around filling your aching gullet, proceeds from this event are going to a local charity to feed those who really need it. Just remember: no pain, no gain. So get out there and eat your hearts out! -Anthony Iverson
Click HERE for the Facebook invite.
SATURDAY, NOVEMBER 8
Amazing Case Pub Crawl
@ North Loop (starting at Smack Shack)
603 N Washington Ave
Minneapolis
2 pm / 21+ / $35 per person
What's not to love about getting together four of your friends for a day filled with music, trivia, scavenger hunts, games and beer? Compete for a grand prize of your very own three-month supply of Summit beer along with the notorious Amazing Case trophy, keep the traveling trophy and have your name forever engraved on the permanent trophy at the Summit Brewery. So stop by and help celebrate ten years of the greatest local beer and trivia event! -Chelsea Streich
Click HERE for the Facebook invite.
SATURDAY, NOVEMBER 8
Haus Salon North Loop grand opening w/ DJ Adora Tokyo
@ Haus Salon North Loop
730 Washington Ave N
Minneapolis
The newest Haus Salon location in North Loop holds an appropriately named "Haus Warming" grand opening party this Saturday. They have also booked a fabulous DJ appropriate for the occasion, DJ Adora Tokyo. Adora Tokyo is a hair and makeup stylist for clients such as Gucci and a DJ you might recognize from Minneapolis locales such as First Ave, Kitty Cat Klub, and Honey. This event boasts an unbeatable stylist team, a perfect location, and a sweet DJ. Plus, have you ever not wanted to party with your hairdresser? -Allison Shilinski
Click HERE for the Facebook invite
SATURDAY, NOVEMBER 8
Rico Gatson & Chris Larson: The Raft
@ The Bindery Projects
708 Vandalia Ave, 4th floor
St Paul
Opening reception 6-8 pm, artist talk 5 pm / Free / On view through December 31
The artist studio is often considered to be a sacred space–a place where the seed of an idea becomes a work of art, where a collaboration comes to fruition. Such is the case for The Raft, a collaborative project by celebrated St. Paul, Minnesota artist Chris Larson (he of the now-infamous dusk-to-dawn burning house at 2013's Northern Spark Festival) and his friend of 30 years, Brooklyn-based artist Rico Gatson. Referencing the epic trek along the Mississippi in The Adventures of Huckleberry Finn, the multi-channel video and sound installation consists of the pair playing records by everyone from Patsy Cline to the Clash while surrounded by detritus while sitting atop a moveable, ten-by-ten-foot platform in Larson's studio. It's a statement of the role of music in an artist's studio practice, and a reflection of the unique friendship between two artists. -Jahna Peloquin
Click HERE for the Bindery Projects' Facebook page
SATURDAY, NOVEMBER 8
Grassland: Photographs by H. Lee
@ Icebox Gallery
1500 Jackson Street NE
Minneapolis
Artist reception 8-11 pm Saturday, November 8
10 am-6 pm Thursdays and Fridays, 12-5 pm Saturdays (On view through January 31, 2015)
There's a whole world out there, where a large community of people in Humboldt County, California hide in the hills and grow weed. A LOT of weed. After California Proposition 19 (Regulate, Control and Tax Cannabis Act) appeared on ballots in 2010, photographer H. Lee (a pseudonym) spent almost nine months helping on a cannabis farm in Humboldt County. Four years later, Lee has a rare collection of photographs that reveal the unseen world of marijuana growers who hide in hills just a few hours north of San Francisco to make their living. Now on display at Icebox Gallery, this project is a significant peek into this hidden world. This exhibition certainly hits a cultural nerve at the right time. -Emily Chang
Click HERE for more information.
SATURDAY, NOVEMBER 8
Patrick Kemal Pryor: Mutable Landscapes
@ Kolman & Pryor Gallery
Northrup King Building
1500 Jackson St NE #395
Minneapolis
Opening reception 7-10 pm Saturday / Open house this weekend: 5-9 pm Thursday, 5-10 pm Friday, noon-10 pm Saturday, noon-5 pm Sunday / On view through November 29
Abstract painter (and Kolman & Pryor Gallery co-owner) Patrick Kemal Pryor says he has recently become fascinated with traditional landscape painting. Leave it to Pryor to give the genre his signature abstract flourish. Like his previous work, the new paintings of Mutable Landscapes contain a distinctly dreamy sense of movement and transformation, in which the sky, land, and sea become intertwined and almost indistinguishable. Pryor's painting process is just as complex, involving layers of paint applied with a plastic wedge that is then sanded before the next layer is applied, alternating pigment with clear acrylic, achieving a depth that is truly striking. -Jahna Peloquin
Click HERE for the Kolman & Pryor Gallery site
SATURDAY, NOVEMBER 8
The Great Mother of Islam
@ Catherine G. Murphy Gallery
Visual Arts Building
St Catherine University
2004 Randolph Ave
St Paul
Opening reception 6-8 pm / Free / On view through December 19
The great mothers of Islam–Fatimah, the daughter of Muḥammad, and Aisha, one of his wives–are revered in Muslim culture for their strength, wisdom, resilience, and compassion. But the strictly conservative governments of Middle Eastern countries such as Saudi Arabia and Iran during the reign of Ayatollah Khomeini have prohibited the depiction of such women in art. That's where two Muslim women artists, Hend al-Mansour and Leili Tajadod Prichet, found a deep connection. Both women left their home countries–Saudi Arabia and Iran, respectively–and came to Minnesota, where they've since become successful artists. Their joint show depicts the women of Islam through paintings, calligraphy, silkscreen prints, and installation work that quietly, yet confidently, proclaims–and reclaims–their feminine power. -Jahna Peloquin
Click HERE for details on the St. Catherine University site
SATURDAY, NOVEMBER 8-SATURDAY, NOVEMBER 22
Sandbox Theatre presents Killer Inside
@ Red Eye Theater
15 W 14th St
Minneapolis
8 pm Thursdays-Sundays / $20 (Special Pay What You Can Performances on Monday, November 10 & 17)
Murder ballads are a fascinating sub-genre of music. Folk songs that tell the tales of murder and revenge (and sometimes supernatural involvement), murder songs were at one time, as Sandbox Theatre points out, "the oral equivalent to tabloid journalism." These songs would travel town to town, country to country, even to other continents, spreading sensationalist tales of death and retribution. Sandbox Theatre's new original production, Killer Inside, is set inside the five cell blocks of Pittsville Penitentiary and will treat the audience to dramatic tales of woe sung in the murder ballad style. This ensemble-created musical has the potential to offer some of the most interesting and original storytelling seen in Minneapolis this year. -Beth Hammarlund
Click HERE the for Sandbox Theatre site
SATURDAY, NOVEMBER 8
Wits featuring Neil Gaiman and My Brightest Diamond
@ Fitzgerald Theater
10 E Exchange St
St Paul
8 pm / $35-60 / All Ages
Everyone's favorite live radio variety show Wits welcomes two idiosyncratic performers this week for a night of light, dark and every shade in between as a beloved regular returns to the show. Acclaimed author Neil Gaiman (The Sandman, American Gods, Coraline, The Graveyard Book, and most recently The Ocean at the End of the Lane) and his commanding voice and stage presence has been a fixture in the Wits universe from its inception. Musical guest My Brightest Diamond (Shara Worden) uses her unique voice and arresting live performance style to leave audiences awestruck. Her experimental-pop has attracted big name collabrators like Sufjan Stevens, Bryce Dressner (of The National), The Decemberists, Bon Iver, David Byrne and Laurie Anderson. These two artistic powerhouses should bring a dark whimsey and dare we say even a bit of edge to the Fitz this weekend. -Anthony Enright
Click HERE For Tickets and More Information
SATURDAY, NOVEMBER 8
Stay Where You Fuckinging Are: A Tribute to Elaine Stritch
@ Bryant-Lake Bowl Theater
810 W Lake St
Minneapolis
10 pm / $10
Some of you may know her as the gravelly voiced Broadway singer/actress; others for her role as the harridan mother of Jack Donaghy on 30 Rock; still others as simply an old broad in her signature get-up: a button-down, black tights and heels. Either way, to know, know, know Stritch is to love, love, love Stritch. And we do. Brassy, incorrigible, tart-tongued, fearless, and feisty. Yes, the grandest of dames never die, but live forever in our hearts, memories and tribute show performances. Tonight, local queer performance partnership Frosty Bob and J host an epic ode to the iconoclast that is Stritch with an evening of singing and dancing. We're convinced that after a séance or two, a coupla sing-a-longs in black tights and a few martinis dumped on the ground in memory, Stritch's apparition will pop out and shout, "I'm still here, you fuckers!" – Juleana Enright
Click HERE for tickets.
Click HERE for Juleana's interview with Robert Frost of Frosty Bob and J's Summer Camp about the show
SATURDAY, NOVEMBER 8
Transracial Film Festival
@ Parkway Theater
4814 Chicago Ave S
Minneapolis
11:30 am-8 pm / $30 (all-day ticket)
According to the Minnesota Transracial Film Festival (MNTRFF) website, Minnesota boasts one of the largest transracial and transcultural adopted communities in the world. The festival was created by international adoptee organization AdopSource in 2009 to showcase this unique community and its rich diversity through film, words, and music. Now in its fifth year, this year's festival examines international adoption from a variety of perspectives. Some, including AKA Dan and Extended Family investigates the emotional implications when tracing the heritage of adoptees' birth families and countries, while others, such as Two Together and My Place, document the struggles facing unwed mothers. Meanwhile, Native Silence explores the complications that often come with adoption in the first place. The day-long festival also includes comedy by transracial adoptee Ben Katzner and the Shinparam Korean Drum Group. -Jahna Peloquin (Pictured: James Beni Wilson, the filmmaker behind the "Binitay" documentary)
Click HERE for the MNTRFF site for tickets & lineup
SATURDAY, NOVEMBER 8
Palmer's Photo Flashback Party
@ Palmer's Bar
500 Cedar Ave S
Minneapolis
2 pm-2 am / Free / +21
Classic Minneapolis watering hole Palmer's Bar is celebrating the repeal of Prohibition with a 1930's-themed party. Having survived through the dry years, the bar has every reason to commemorate the end of that dark time and the return of legal libations. Guests are invited to show up in their best Prohibition era attire to help stage reenactments of historical photographs taken of the bar and its customers in 1936, right after the end of Prohibition (like the one above). In addition to photo reenactments, they'll announce the results of the Grain Belt art contest, Lindy Hop/swing dancing, a costume contest with prizes, 1930's drink specials, and great live music. Come out in your nattiest attire and enjoy an evening back in time nearly 80 years to the end of the ill fated Eighteenth Amendment. -Anthony Enright
Click HERE for more on the history of Palmer's Bar
SATURDAY, NOVEMBER 8
St. Lucia w/ Vacationer
@ First Avenue
701 1st Ave N
Minneapolis
8 pm / 18+ / $16 advance, $18 door
It's getting colder in the Twin Cities, but if you're looking to experience cool summer vibes before the snow hits consider seeing St.Lucia when they take over the First Ave Mainroom with Vacationer on Saturday! Their album When The Night is an incredibly engaging and infectious debut sprinkled with indie electropop, synth pop, and R&B influences. Give album standouts "September," "Wait for Love," and "All Eyes on You" a listen before heading out to this show. They'll be joined in the Mainroom by Philadelphia-based group Vacationer! This electropop outfit is touring in support of their new album Relief which was released this summer. The band has mentioned influences ranging from J Dilla, The Beach Boys, and LCD Soundsystem so they're great support for this show as they also have an electric pop sounds that fans of feel good music would enjoy. Album standouts include "The Wild Life," "In the Grass," and "Heavenly." If you're looking for a pop music dance party before the winter sadness hits, First Avenue is where you need to be on Saturday night! -Gigi Berry
Click HERE for more information.
SATURDAY, NOVEMBER 8
Oaks w/ Battlerat, Young Yeller, Hyperslob & the Goat Meat Explosion
@ Kitty Cat Klub
315 14th Ave SE
Minneapolis
9 pm / 21 + / $5
Oaks have a music video that puts a lava lamp to wonderfully non-ironic use. Their sound takes the same sincere attitude about the great unremembered moments of shoe gaze. A Battlerat is an armadillo, at least that what's this band's branding leads me to deduce. Musically, they are just as quirky, finding room in their frequencies for musical saws and nebulophones. Young Yeller is a big synthy twenty-something crush soundtrack, Hyperslob is a CD-RW covered in Vaseline and left in a MRI for too long. I am not a religious person, but god bless Goat Meat Explosion. Because, well, "goat meat explosion". -Todd Wardrope
Click HERE for the Kitty Cat Klub calendar
SATURDAY, NOVEMBER 8
The 1975
@ Myth Nightclub
3090 Southlawn Dr
Maplewood
7 pm / All Ages / $30 advance, $35 door
The 1975 is an indie rock band from Manchester and they're visiting in support of their debut album. Their last show in the Twin Cities was a sold out gig at First Avenue in May, this time they take their sound to an even bigger room at the Myth in St. Paul. With rock, pop, contemporary R&B, and emo music influences their fan base consists of lots of young girls swooning to the sultry vocals from lead singer Matthew Healy. This band's popularity has pretty much skyrocketed since the release of their self titled debut album in September 2013 and album standouts include "Girls," "Chocolate," and "M.O.N.E.Y" — so if you're looking to see what the hype is about or just get lost in the eyes of some adorable indie rock heartthrobs consider this show! -Gigi Berry
Click HERE for more information.
SATURDAY, NOVEMBER 8
K. Raydio & O-D Album Release: One Drop
@ Icehouse
2528 Nicollet Ave S
Minneapolis
10:30 pm / 21+ / $6 advance, $8 door
Following the release of K. Raydio & Psymun's fantastic LP LucidDreamingSkylines last year, both have branched out to embark on other successful collaborative projects. K. Raydio's latest has her teaming up with the funk-traced hip-hop production of O-D. O-D, originally from Milwaukee, is part of the 4Shades hip-hop production collective based out of Minneapolis. One Drop, officially released this past Tuesday, highlights K. Raydio's silky smooth Badu-like vocals over a backdrop of soul/jazz-infused beats provided by O-D. Saturday will mark a special performance by the duo to officially kick off the album's release. Metosa & Tek open. -Anthony Iverson
Click HERE for more information.
SATURDAY, NOVEMBER 8
Magic Castles w/ Chatham Rise and Old Moon
@ Hexagon Bar
2600 27th Ave S
Minneapolis
9 pm / 21+ / Free
This show was originally slated to feature Montreal's psych champions Elephant Stone, but they canceled their tour — bummer, but don't let that stop you from heading down to the Hex to see three other totally terrific bands. Magic Castles and Chatham Rise represent the state of trippy psych-rock circa Right Now In Minneapolis. The Castles have a new album just out which I still need to hear (Sky Sounds) and Chatham Rise are working on their next deal as we speak, apparently. I don't know Old Moon but I totally trust these guys to curate a hell of a show. Plus: FREE. -Jon Hunt
Visit the Facebook invite for more info.
SUNDAY, NOVEMBER 9
Elof Wedin: A Minnesota Modern Opening Reception
@ Banfill-Locke Gallery
6666 East River Road
Fridley
2-5 pm / All Ages / Free / On View Through November 29
Over thirty years after his death, Elof Wedin is still considered one of Minnesota's most important artists of all time. The Swedish-born artist immigrated to Minnesota as a teen, and as a modern Expressive painter he had an impressive 50-year career in the Twin Cities. The majority of his work was oil on canvas, but he would also work with pastel on stainless steel or carved wood to vary his style. His mind-bending creations were visually striking, but there was also something sad and somber about them, whether he was depicting the changing countryside or painting fully abstract images. This Sunday marks the opening of a new retrospective of the artist, featuring 25 of his paintings ranging from the 1920s to the 1960s. Stop by the opening reception or wander over to the Banfill-Locke Gallery later this month to appreciate the work of this seminal Minnesota artist. -Beth Hammarlund
Click HERE for the Banfill-Locke site
SUNDAY, NOVEMBER 9
U.S. Cuba Artist Exchange Mural Supply Fundraiser
@ Scenergy Studio
3359 36th Ave S
Minneapolis
2-6 pm: Free / 6-10 pm: $10 adults, $5 kids
With travel to and from Cuba currently prohibited by U.S. and Cuban law, we have few resources to connect us to a culture that is very much relevant and alive within our borders. That's the impetus behind the U.S. Cuba Artist Exchange, a local organization dedicated to fostering cultural appreciation between American and Cuban artists through collaborative art programs and cultural exchange. This weekend, they host an art party and fundraiser to raise money for supplies for its upcoming mural project in Cienfuegos, Cuba, with Minneapolis muralists Chaka Mkali, Jordan Hamilton, and Leilani Mendoza. Come early for an art show featuring original artwork and prints for sale by Hamilton and Mendoza, a mini mural and time-lapse documentation, live artwork, refreshments, and kids corner from 2 to 6 pm, and a fundraiser including a soup bar, hot cider, traditional Puerto Rican Bomba performances and music, and video and photos from the organization's previous visits to Cuba from 6 to 10 pm. -Jahna Peloquin
Click HERE for the U.S. Cuba Artist Exchange site
SUNDAY, NOVEMBER 9
Murs & Mayday w/ Ces Cru, The Palmer Squares and Karizma
@ Skyway Theater
711 Hennepin Ave
Minneapolis
8 pm / 18+ / $17 advance, $25 door
Murs isn't FROM Minneapolis, per se, but he's sure here a lot, which is cool. I have not spent time with his collaborative LP with Mayday! called, appropriately, Mursday, but it is apparently great as hell — I do know Murs is smart as hell with a magnificent flow, and I do know that he's curated a really interesting show full of underground hip-hop of all stripes. And I'm kind of glad it's not the usual Current-rap crew, too — broaden your horizons and check this out, because it looks totally legit. -Jon Hunt
Click HERE for the Facebook invite.
SUNDAY, NOVEMBER 9
International Karate, Stereo Confession, Geena, The Bombshells
@ Hymies Vintage Records
3820 E Lake St
Minneapolis
4 pm / All Ages / $5 suggested donation
Hymies Vintage Records is known for their killer collection of both new and old vinyl, but they also host bands and this Sunday they'll have some up and coming bands from the Twin Cities music scene and Wisconsin. This matinee show features local noise pop band International Karate, surf rockers Stereo Confession, and punk rock girl group The Bombshells. They'll be joined by Wisconsin shoegaze rockers Geena for this early show. There is a suggested donation of $5, but that's a great price to have a rockin' time with four great bands! While you're at Hymies for the show don't forget to take a look around this Minneapolis record store gem. This is will a good outing for new and old fans of these bands and it's all ages so bring the whole family out for a Sunday afternoon rock show! -Gigi Berry
Click HERE for the Facebook invite.
SUNDAY, NOVEMBER 9
City of Sound, Spyder Baybie Raw Dog and 2% Muck, Leather Girls
@ Triple Rock Social Club
629 Cedar Ave S
Minneapolis
8pm / 18+ / $7
Sometimes you hear a band and no matter how much you like them, you can't shake the feeling that they are performers. They are putting on a show for their audience, and it is a "show" in the show business sense of the word. City of Sound are very much not this. I get the feeling banal reality is something City of Sound put on a like a work uniform. Spyder Baybie Raw Dog and 2% Muck may just win the "best band name" prize for this week. Once you hear them, you can understand how they managed to hear whatever Muse whispered that in their ears. You know those kids that wandered through your high school, but you weren't entirely sure why they were there? Somehow the school vibe just turned into dark matter around them. This band is those folks. -Todd Wardrope