Weekend What's What: 10/30-11/2
by staff
EDITOR: ANTHONY IVERSON / CONTRIBUTORS: TODD O'DOWD, JAHNA PELOQUIN, JULEANA ENRIGHT, ANTHONY ENRIGHT, JON HUNT, BETH HAMMARLUND, ALICIA NEUBAUER, MAGGIE LAMAACK, ALLISON SHILINSKI, SUSAN WOEHRLE, PRESTON ROGOSHESKE, RENE MEYER-GRIMBERG, GIGI BERRY, JAKEY EMMERT, MIKE JONES, EMILY CHANG / HEADER IMAGE: CAROLINE ROYCE
Halloween weekend has finally arrived, and along with it comes events for all kinds of characters. No type of event is safe from this ghostly holiday! Halloween will bleed into nearly every bar, venue and gallery this weekend, whether it be in the form of ghoulish guests, costume contests or visual art with a hint of darkness. Brace yourselves for a weekend of frightening festivities!
xo-l'étoile
THURSDAY, OCTOBER 30
Nerd Thursday
@ Minneapolis Institute of Arts
2400 3rd Ave S,
Minneapolis
6-9 pm
Always wanted to let your nerd flag fly in a location known for it's high culture? This month Third Thursday at the MIA will play host to a number of diversions to cater to your inner (or outer) geek. Play sci-fi/fantasy trivia with the crew from the online humor magazine the Tangential, "walk the planes" and play the card game that started it all (and was invented in MN!): Magic: the Gathering, make your own fantasy art with confirmed local nerd Taylor Baldry, beta-test the virtual reality headset Oculus Rift, play PowerPoint Karaoke (you are given a bunch of slides that you must improvise a presentation for) have a beer from Summit and groove to the nerdy tunes of Suzie. Be sure to check out the Shazam! Art and Science tours at 6:30 and 7:30.-Susan Woehrle
Click HERE for the Facebook invite.
THURSDAY, OCTOBER 30
Nickelangelo: 36CHMBRZ Opening Reception
@ TuckUnder Projects
5120 York Ave S
Minneapolis
6-9 pm / Free / Ends November 23
36CHMBRZ video and dialogue with the artist: 7 pm November 11
Additional stranger + kitchen events: 4:30-7:30 pm November 2 & 16
The 1978 martial arts film The 36th Chamber of Shaolin has been a cult classic for years, most famously serving as inspiration for Wu-Tang Clan's first album, Enter the Wu-Tang (36 Chambers). The film centers around a protagonist who becomes a kung-fu master in order to serve his community as a monk and teacher. Minneapolis-based visual artist Nickelangelo–the newly-adopted moniker of former City Pages art director Nick Vlcek–finds inspiration in the universal truths shared between the processes of the visual artist and the martial artist in the multi-media exhibit 36CHMBRZ, hosted at experimental gallery TuckUnder Projects, hosted in the home of local artist Pete Driessen. Through drawings, paintings, prints, photography, video, and ceramics, the artist offers a commentary on the varying practices of the commercial and contemporary conceptual art worlds. In conjunction with the exhibition opening is a performance dubbed stranger + kitchen, a performative culinary art activity that will be performed by Japanese artist Aki Shibata; and the final phase of the Raspberry Patch (goods) project by Laura Bigger. -Jahna Peloquin
Click HERE for the TuckUnder site
THURSDAY, OCTOBER 30
Minneapolis 48 Hour Horror Film Project Awards NIght
@ Parkway Theater
4814 Chicago Ave S,
Minneapolis
7 pm / $15 ($35 for a loveseat for two)
A great short film is a truly special thing. A great horror short is even better. Earlier this month, local filmmakers drew random horror genres, were assigned a character, a prop, and one line of dialogue, and had two days to film 4-7 minute films including those elements. This Thursday, at the Awards Night for the Minneapolis 48 Hour Horror Film Project, the ten nominees for Best Picture will be screened and the winners announced. Tickets include a free drink at the after-party, but you might just be so scared that you have to run straight home, lock your doors, and bury yourself under the covers. What better way to spend the night before Halloween? -Beth Hammarlund
THURSDAY, OCTOBER 30-SUNDAY, NOVEMBER 2
(Closing Weekend)
Twin Cities Horror Festival III
@ Southern Theater
1420 S Washington Ave
Minneapolis
Times and suggested viewing ages available on the TC Horror Festival site / $14-15 per show
There are plenty of scary movies to take in this time of year, but do you really want to spend your spooky weekend watching Ouija? No, we thought not. Instead, consider taking in some chilling independent theater at the Southern. Now in its third year, The Twin Cities Horror Festival features nine different haunting pieces to choose from, including comedy, drama, horror, dance and spoken word. Some of these performances are straight-up scary, so if you're considering bringing a youngling, be sure to check the suggested viewing ages for each show on the TC Horror Festival website. If you're interested in taking in a couple shows, consider purchasing a four-show ($50) or six-show ($75) pass. We promise it's better than seeing Ouija in the theater. We'd stake our souls on it. -Beth Hammarlund
Click HERE for Tickets and More Information
THURSDAY, OCTOBER 30 & FRIDAY, OCTOBER 31
Miranda July: New Society
@ Walker Art Center McGuire Theater
1750 Hennepin Ave
Minneapolis
8 pm / $26-30
Miranda July – artist, writer, and filmmaker responsible for that really good film from Sundance, Me You and Everyone We Know – returns to the Walker Art Center for the world premiere of her newest project and performance, New Society. We don't know exactly what this one is about, but if her wide array of interactive projects, writing, films, applications, and even email-based artwork can serve as any indicator, it's going to be hilarious and it will hit close to home. Consider spending your Halloween with an innovative cross-disciplinary artist who can make a fun, collaborative experience into something unavoidably personal as she tests the limits of performance, interaction, and human relationships. Don't even worry about whether or not to wear a costume, you're going to be involved either way. -Allison Shilinski
Click HERE for Tickets and More Information
THURSDAY, OCTOBER 30
Minneapolis Music Company presents Devilish Dances
@ Bedlam Theatre – Lowertown
213 E 4th St
St. Paul
7:30pm / $25
Credit where it's due, the Minneapolis Music Company is making an ambitious start for their official debut. The interdisciplinary music group has chosen for its first full production Devilish Dances; a reimagining of Wynton Marsalis and Stanley Crouch's 1998 tone poem "The Fiddler's Tale." Inspired by Stravinksy's groundbreaking chamber piece "The Soldier's Tale," Marsalis and Crouch's story of a violinist and bandleader seduced by the devil and his promises of fame, wealth, and glamor is a genre-defying parable; deftly switching from neoclassical idioms to jazz and blues. In addition to having players from the Minnesota Orchestra, MacPhail Center for Music, and St. Olaf College in the pit, the cast features one of the best actors in the Twin Cities (that would be Guthrie Theater mainstay Raye Birk), one of the best physical theatre makers in the Twin Cities (that would be Noah Bremer of Live Action Set), and one of the best dancers in the Twin Cities (that would be Stephanie Fellner of Ballet of the Dolls and others). You have one night to catch this. Don't miss it! -Todd O'Dowd
Click HERE for Tickets and More Information
THURSDAY, OCTOBER 30-SUNDAY & SATURDAY, OCTOBER 31
Martina's Broadway Cabaret: Bender-Gending
@ Bryant-Lake Bowl
810 W Lake Street
Minneapolis
7 pm Thursday, 10 pm Friday / $12 advance, $14 door
We have been long time fans of local cabaret/drag artist Martina Marraccino and her Broadway Cabaret series. Now entering its seventh year, Ms. Marraccino and an ever changing cast serves up musical cabarets that challenge the audience's gender assumptions in a fun, funny, and highly intelligent way without sacrificing one ounce of glorious camp. For her latest show running this weekend at the BLB, Martina and her sister-witches are trying to win the heart of Bat Boy with music from The Addams Family, The Wiz, The Nightmare Before Christmas, Hocus Pocus, The Witches of Eastwick, Xanadu, Bat Boy The Musical and more. Martina's cabarets are always fun yet provocative evenings, and we can't wait to see what she has in store this time! -Todd O'Dowd
Click HERE for Tickets and More Information
THURSDAY, OCTOBER 30 – SATURDAY, NOVEMBER 1
BareBones Productions' 21st Annual Halloween Extravaganza: Metamorphosoup
@ Hidden Falls Regional Park, North Gate (Magoffin Ave entrance)
1305 Mississippi River Blvd S
St Paul
7 pm / All Ages / Suggested donation of $10-20
The Halloween season is in full swing. Thrift stores are packed with frugal costume shoppers and haunted houses have popped up on every corner. One of the spookiest destinations is without a doubt the BareBones Productions' Annual Halloween Outdoor Puppet Extravaganza; a shock and awe-inspiring spectacle in the Twin Cities for the past twenty-one years. For this year's production, Metamorphosoup, the BareBones troupe turns the Stone Soup fable on its head, blends it with the notion of the primordial stew that all life came from, and brings forth a story of a river that floods with grief then violently bursts with life. With five shows to choose from, you're sure to find a time to fit your busy Halloween schedule. Expect creepy puppets, fire stunts, death-defying stilts, live music from the Brass Messengers, reanimation, summoning of the dead, and general necromancing. Okay, we might have gotten a little carried away there, but not by much! Puppets are freaky, man. -Beth Hammarlund
Click HERE for more information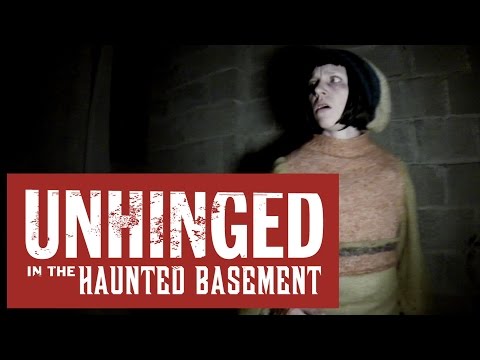 THURSDAY, OCTOBER 30-SUNDAY, NOVEMBER 2
Unhinged In The Haunted Basement
@ The Soap Factory
514 2nd St NE
Minneapolis
Various Times / $25 Thursday and Sunday, $27 Friday and Saturday
You know know that Halloween is around the corner when you see the warning signs; the air takes on a chill, the leaves start to turn, and the screams once more arise from the bowels of The Soap Factory. Now in its eighth year, the Haunted Basement has not only been one of the gallery's biggest money makers, but also happens to be one of the most acclaimed (and most feared) performances in town. For their latest edition, Unhinged, the galley is teaming up with Live Action Set artistic director Noah Bremer (who scored a massive hit there this summer with his Fringe Festival production of Crime and Punishment) to create an immersive experience that lets the audience find their own way through this maze of the macabre. So have a drink to steady your nerves, don your mask, and prepare to see what happens when your senses are unhinged with no map, nowhere to turn, and no one to trust. Just remember: the safe word is "Uncle." Also, swing by early this weekend to visit master mixologist Johnny Michaels for cocktails in his second visit to the Unhinged Lounge. -Todd O'Dowd
Click HERE for Tickets and More Information
THURSDAY, OCTOBER 30
(Closing Performance)
Centipede! The Musical
@ Bryant Lake Bowl
810 W Lake St
Minneapolis
9:30 pm Doors, 10 pm Show / $10 advance or with Fringe Festival Button, $12 door
Nowadays everything seems to be made into a musical, so it was no surprise when Timothy Mauritz and Joseph Yé decided to take one of the most notorious torture porn films of the past few years and add some jaunty tunes. What they created was a surprisingly warm musical that was a gut- (and jaw-) (and colon-) bustingly funny satire anchored with rock-solid storytelling. After nearly a year of waiting, the hit of the 2013 Minnesota Fringe Festival is back just in time for Halloween. Join Dr. Heiter on his mission to bring people together… through song! And inappropriate uses of reverse bioengineering! -Todd O'Dowd
Click HERE for Tickets and More Information
THURSDAY, OCTOBER 30
Lord Gord Art Show w/ Rupert Angeleyes, France Camp, Taleex Band
@ The Nicollet
1931 Nicollet Ave
Minneapolis
8 pm / All Ages / Free
The Teenage Moods are embarking on a West Coast tour, but prior to that, bandmember Gordon Byrd has an art opening. He'll have paintings on display at The Nicollet for all of November, but the opening will be the only chance to see it with a fine collection of local garage pop punk stars. Lord Gord's art is in the neighborhood of impressionist and abstract, and this line-up is a solid aural companion to those visuals. Rupert Angeleyes are airy and distortion-driven; bandmember Porkchop will do a solo set. France Camp member Jay Simonson brings a somewhat T. Rex sound to the psyche punk show. Local Somali pop stars Taleex Band will do an opening set, so expect a crowd. -Todd Wardrope
Click HERE for more information
THURSDAY, OCTOBER 30
Agnes Obel
@ Dakota Jazz Club
1010 Nicollet Mall
Minneapolis
7 pm / $35
Danish singer/songwriter Agnes Obel lists influences that are about as diverse as one could possibly forge. From Chopin to PJ Harvey, Joni Mitchell to John Cale (Velvet Underground) — she takes a little bit of everything from a little bit of everyone. It's not easy for a solo pianist to wrangle in so many disparate influences, but Obel does a nice job of making music that puts these different types of influences to good use with her vocals and her 88 keys, creating a dark but delicate soundscape perfect for this time of year. -Anthony Iverson
Click HERE for more information
THURSDAY, OCTOBER 30
Ben Frost: A U R O R A
@ Amsterdam Bar & Hall
6 W 6th St
St Paul
7 pm doors, 7:30 pm show / 18+ / $15
Kate Nordstrom, former music curator of the Southern Theater, has been a boon to the local chamber orchestra community for years, bringing internationally renowned musicians to the Twin Cities for experimental chamber music projects as part of the St. Paul Chamber Orchestra's Liquid Music series. For her latest independent project, she has teamed up with frequent Liquid Music host Amsterdam Bar & Hall to bring Reykjavík-based electronic musician and composer Ben Frost to town to perform his 2014 album A U R O R A in what will be a rare U.S. appearance. The critically-acclaimed album is most notable in that it contains no guitar, piano, or string instruments. His wholly digital soundscapes are influenced both classical minimalism and punk rock alike, with metallic sound, ambient sounds, and guitar-based textures. Andrew Broder of Fog and the Cloak Ox fame opens with an experimental turntable/improv set. -Jahna Peloquin
Click HERE for tickets and info on the Amsterdam Bar & Hall site
THURSDAY, OCTOBER 30
Culture
@ Bedlam Theater
213 4th St
St Paul
10 pm / 21+ / $5
The Free Range Music Cooperative and Rogue Citizen have organized another event packed with art, music, beer, and bellydancing. Sponsored by Pabst Twin Cities, music includes local rockers Flasher at 12:30 pm (featuring former members of The Goondas), rapper St. Paul Slim at 11:30 pm who happens to be from St. Paul, and garage surf craziness from The Sex Rays at 12:30 am. Also playing music is DJ Truckstache who specializes in deep country. There will be fusion bellydancing by Luna Rouge and live art by Rogue Citizen. Oh, and did I mention free beer and other refreshments while they last (donations appreciated). Well, now I did.-Mike Jones
Click HERE for more info and tickets
THURSDAY, OCTOBER 30
Kimbra
@ Fine Line Music Cafe
318 1st Avenue N
Minneapolis
7:30 pm / 18+ / $20
Just over a months after releasing her latest album, The Golden Echo, New Zealand funky synthpop artist Kimbra comes to the Fine Line with Brooklyn pop artist Empress Of. Inspired while at a stay at one of Los Angeles's many sheep farms after winning her Grammy in 2013, the album pulses and moves with a polished and experienced sound. Her blog gives more insight into her inspirations.  "It all started with a dream… I was lead down many rabbit holes as I searched out these words in order to unveil this mysterious utterance : Golden Echo. I was first led to a flower… NARCISSUS GOLDEN ECHO." She later references the poetry of 17th Century Jesuit monk Gerard Manley Hopkins, and his poem 'The Golden Echo.'" "The flower of beauty, fleece of beauty, too too apt to, ah! to fleet, To its own best being and its loveliness of youth: it is an everlastingness of, O it is an all youth!" The sound of the album is as multilayed as its inspiration, seeming to absorb more of your body than the typical music. -Mike Jones
Click HERE for more info or tickets
THURSDAY, OCTOBER 30
Halloween Cover Band Crusher
@ Hexagon Bar
2600 27th Ave S
Minneapolis
10 pm / 21+ / Free
Halloweekend kicks off at the Hex with its annual cover band show. The lineup includes space-doom-rock band Phantom Tails covering Misfits; members of Hot Rash and Bad Beeswax covering B-52s; members of the Funeral and the Twilight, the Great Confinement, Bellow and Children of Euler; and members of False and Uranium Club doing Devo. And with a cover charge of FREE, you can't go wrong. -Jahna Peloquin
Click HERE for the Facebook invite
THURSDAY, OCTOBER 30
Halloween Eve vibe-fest w/ Fort Wilson Riot, tiny deaths
@ Icehouse
2528 Nicollet Ave S
Minneapolis
10:30 pm / 21 + / $5
You might make the mistake of thinking that this is a "Halloween vibe fest," but that would be a trick of language and confirmation bias. Don't expect any neo-Goth or Type-O Negative antics, there's something more sultry going on here. This is a "vibe-fest" and that's the perfect term for it. Five bucks is a steal for this power set of electronic-based feelies. The loungey vibe of Icehouse is probably a perfect place for it too. Sit back in the dark and let all of the sweeps, croons and breathy vocals take you somewhere enticing yet unknown. Hey, that's spooky, right? -Todd Wardrope
Click HERE for more information
THURSDAY, OCTOBER 30th
Flip Phone: Hocus Pocus
@ Honey
205 E Hennepin Ave
Minneapolis
9:30pm / 21+ / $5
Sisters! Behold! Flip Phone is back for a special Halloween party! Head down to Honey on Thursday night where DJ Fancy Restaurant will be playing all the spooky jams at this Hocus Pocus-themed bash. According to their Facebook event page, costumes are encouraged and there will be a very special (and FIERCE) costume RUNWAY at midnight when Halloween strikes! Get your fill of the Salem Slinger drink special and there will be other specials on taps and rails all evening. Flip Phone is one of the best dance parties in Minneapolis so it's only right that they pay homage to a Halloween cult classic! Bette Midler's character Winifred said it best: "Sisters, All Hallow's Eve has become a night of frolic, where children wear costumes and run amok!" And Flip Phone is here to make the children do just that! -Gigi Berry
Click HERE for the Facebook invite.
FRIDAY, OCTOBER 31
Swedish Ghosts – Curator's Cocktail Tour
@ American Swedish Institute
2600 Park Ave
Minneapolis
6pm & 7:30pm / 21+ / $30
Perhaps you prefer your Halloween scares with a bit of culture in a more genteel setting. If so then American Swedish Institute's ghostly cocktail tour is right up your alley. Explore the supposedly haunted Turnblad Mansion with curator Curt Pederson and stories from staff and visitors that will send a chill up your spine. Loads of Turnblad visitors have experienced run-ins with the supernatural over the years and there's additional evidence collected by the Twin Cities Paranormal Society during an investigation last fall to further spook you. The tour includes two handcrafted Halloween cocktails from onsite restaurant FIKA and costumes are encouraged. Alas, if you don't already have tickets the tour is fully sold out, but you're free to explore this "spooky" mansion any other day of the year. -Anthony Enright
Click HERE for the American Swedish Institute's website
FRIDAY, OCTOBER 31
Twin Peaks-themed Halloween Party
@ Forage Modern Workshop
4023 E Lake St
Minneapolis
6-8 pm / Free
Twin Peaks fans, unite! This Halloween, you'll be able to find much more than swanky home goods at Forage Modern Workshop. Heck, the whole town of Twin Peaks will probably be there. Slip into costume as your favorite character, and head over for some coffee and donuts, as well as the musical stylings from the Bookhouse Boys. You don't have to dress up in Twin Peaks garb, but you might want to consider it because best costume will win a $100 gift card! -Maggie LaMaack
Click HERE for the Forage Modern Workshop site
FRIDAY, OCTOBER 31
Beautiful Monsters
@ vidtiger Studio
Solar Arts Building
711 15th Ave NE
Minneapolis
5-10 pm / Free
To most of us, Halloween is a time for dressing up and exploring the darker side of life. For these artists, monster-making is a year-round activity. Interactive studio vidtiger hosts a one-night exhibit of creepy-cool original art by nearly a dozen local faves, including Noah Harmon, Rm "Frankenstein" Hanson, and Chuck Olsen. And since it's happening on Halloween, it's doubling as a Halloween party, with food, cocktail and music. Bonus: a portion of artwork sales will go to Roots of Peace, an organization that works to turn overseas mine fields into farmland. -Jahna Peloquin
Click HERE for the VidTiger site
FRIDAY, OCTOBER 31
Choose Your Own Adventure Halloween: Northeast Brewery Crawl
@ Dangerous Man Brewing Co
1300 2nd St NE
Minneapolis
7 pm-midnight / 21+
Do you like locally brewed beer and cider? Do you like to have a scary good time? Well, then this is the Halloween-inspired collaboration for you! The Northeast Brewers and Bitter Minnesota Tours have teamed up to present Choose Your Own Adventure: A Halloween Brewery Crawl hosted by NE's Dangerous Man Brewing. Featuring prizes for 'best costume' – a frosty beer mug, perhaps? or a suit made of hops? – haunted breweries, a costumed dance party and nosh from Tiki Tim's Food Truck. And because Dangerous Man knows what a drag it is to be stuck at the same party all Halloween night, they're offering a free shuttle courtesy of the Bitter MN Brewery Tour bus to whisk you off to another brewery for more craft beer and Halloween shenanigans including stops at Indeed, Bauhaus, Sociable Cider and 612 Brew. -Juleana Enright
Click HERE for the Facebook invite

FRIDAY, OCTOBER 31 – SUNDAY, NOVEMBER
MetaCon Minneapolis
@ Hyatt Regency Minneapolis
1300 Nicollet Mall
Minneapolis
6 pm-midnight Friday, 10 am-1 am (all day) Saturday, 10 am-4 pm Sunday / $30 ($5 additional per tournament)
MetaCon 2014 is a pan-genre convention bringing together comic book lovers, sci-fi geeks, anime otaku, and the gaming-obsessed. The convention features hundreds of events, not to mention "nerdcore" rappers YTCracker, StarF and Schaffer the Dark Lord. There will be stars of stage and screen, including TV stars like Olivia Olson (Marceline the Vampire Queen from Adventure Time), Billy West and Lauren Tom (Futurama) and anime voice actors, actors from sci-fi movies like Hilary Shepard (Divatox, in Turbo: A Power Rangers Movie) and comic artists. There will be autograph signings for those willing to cough up $20, a dealers room, and gaming of all kinds. MetaCon also welcomes fans of steampunk: lovers of that playful speculative anachronism can enjoy panels, merchants, and an airship. Take an introductory course on producing your own podcast or creating your own web comic. There will also be lots of tabletop gaming including, but not limited to, Settlers of Catan, Munchkin, Magic Cards and Yu-Gi-Oh! Attain new heights of glory in their tournaments (hosted by Gnome Games), just remember to stay hydrated. Those who prefer fun of a less analogue nature can play video games like Dance Dance revolution or Oregon Trail…with Zombies to their heart's content. -Susan Woehrle
Click HERE for more information
FRIDAY, OCTOBER 31 – SUNDAY, NOVEMBER 2
(Additional Performances through November 23)
Disenchanted!
@ Illusion Theater
Cowles Center for the Performing Arts
528 Hennepin Ave S – 8th Floor
Minneapolis
Wednesdays – Saturdays at 7:30 pm, Sundays at 2pm / $28-38
What if you found out that your rather adventurous life had been sanitized, purified, and worst of all commercialized? That's the question posed by Dennis Giacino's musical satire Disenchanted!, which is returning back to the Twin Cities in a newly expanded form right before it makes its New York debut at the end of November. Snow White and her band of Disney fairy tale princesses (including Cinderella, Sleeping Beauty, Belle, Hua Mulan, The Little Mermaid, Pocahontas, and more) are mad as hell with the exploitation they've suffered in today's films, books, and dolls, and aren't taking it anymore! And when princesses get mad, they sing! Thankfully these princess are played by some of the best singing actresses in town (including Jen Burleigh-Bentz, Bonni Allen, Kim Kivens, Stephanie Bertumen, Katherine Tieben-Holt, and Joy Dolo) so royal anger never sounded so good! -Todd O'Dowd
Click HERE for Tickets and More Information
FRIDAY, OCTOBER 31 – SUNDAY, NOVEMBER 2
(Additional Performances Through November 23)
Frank Theatre presents Grounded
@ The Playwright's Center
2301 E Franklin Ave
Minneapolis
Thursdays – Saturdays at 8pm, Sundays at 2pm / $20-25
Frank Theatre shows are compelling on their own, but something truly special happens when artistic director Wendy Knox is working with the dynamic actress and performer Shá Cage. And when you add in the provocative premise of George Brant's acclaimed one-woman play (a former fighter pilot whose unplanned pregnancy finds her operating military drones and tracking terrorists half a world away by day and tending to her daughter by night), Grounded becomes an instant must-see event. Brant's acerbic look at modern warfare, morality, and the often contradictory choices those two can cause is fertile stuff for the right actress and director to work with, and in this area premiere it has both in Mmes. Cage and Knox. We could make some corny joke about "Grounded taking flight in this production," but with this caliber of talent across the board, it's not necessary. Do not miss this! -Todd O'Dowd
Click HERE for Tickets and More Information
FRIDAY, OCTOBER 31-SUNDAY, NOVEMBER 2
(Additional Performances Through November 23)
Classical Actors Ensemble presents The Duchess of Malfi and Twelfe Night
@ Minneapolis Theatre Garage
711 W Franklin Ave
Minneapolis
Thursdays – Saturdays at 7:30 pm, Saturday & Sunday Matinees at 2pm / $15-30
Apparently they keep it all in the family in Malfi. So it goes in John Webster's early 17th century tragedy The Duchess of Malfi, a bloomin' good saga of intrigue, incest, murder, revenge, class conflict, madness, blasphemy, and, I guess to sweeten up the rampant morbidity, love. In other words, a perfect Friday night at the theater, here courtesy of director Joseph Papke and the Classical Actors Ensemble, who will be enacting quite a bipolar schedule with The Duchess of Malfi alternating with performances of Shakespeare's merrier offering Twelfe Night, Or What You Will (performed in the original Renaissance pronunciation) through November 23. Webster's gloomier play is a spectacular curiosity, noted for being one of the earlier dramatic renderings of a modern, self-created woman. The duchess is a capacious character with an independently woven intellect who chooses not to bend in accordance with the corrupt and wicked court around her. A widow, she goes about remarrying for love beneath her status, which is all well and good until her brothers get wind of it and plot to knock her off. The Duchess' noble virtues sets off a clock that clicks down to the demise of her entire family, and the bodies–many bodies, mind you–hit the floor. Opening on Halloween, with a $15-30 name-your-price sliding scale admission, Malfi suggests the perfect amount of carnal late autumn dreariness and hopeless, sensuous violence most of your other Halloween rituals sort of trivialize; this stuff is hardcore, replete with a little feminist resonance to balance out a corpse factory's sadistic catharsis. So the Classical Actors Ensemble has gone all out, with Webster's pre-Baroque freak show accordingly celebrated on its opening with a costume reception with complimentary food and a live DJ, costume prizes, and raffle prizes from The Wedge, Pizza Luce, and Rustica Bakery. This weekend, Duchess of Malfi is performed on Friday, Twelfe Night on Sunday, and both shows will be performed on Saturday, with the Friday and Sunday shows alternating over the next three weekends. -Niles Schwartz
Click HERE for Tickets and More Information
FRIDAY, OCTOBER 31 – SUNDAY, NOVEMBER 2
(Additional Performances Through November 9)
The House on Mango Street
@ Park Square Theatre – Andy Boss Thrust Stage
Hamm Building
20 W 7th Place
St. Paul
7:30pm Friday & Saturday, 2pm Saturday & Sunday Matinee / $25-35
Well played Park Square Theatre! How better to celebrate the launch of its second stage (the Andy Boss Thrust Stage) than with a show that deals with the notions of what "home" is. Based on Sandra Cisneros's seminal coming of age novel set in the Chicago barrio, this touching coming-of-age tale of young Esperanza trying to escape her rickety house on Mango Street has quickly become a YA literature classic. And with revered local director Dipankar Mukherjee (of Pangea World Theater) helming the area premiere of Amy Ludwig's stage adaptation, this is one visit to Mango Street that you won't want to leave. -Todd O'Dowd
Click HERE for Tickets and More Information
FRIDAY, OCTOBER 31–SUNDAY, NOVEMBER 2
(Closing Weekend)
James Sewell Ballet presents Guy Noir: The Ballet and Rib Cage
@ The Cowles Center For Performing Arts – Goodale Theater
528 Hennepin Ave
Minneapolis
8 pm Friday & Saturday, 2 pm Sundays / $20-36
James Sewell skirts the world of classical and creative. In lay terms, the dance looks like ballet, but the approach is less traditional, and includes interesting stories and often local collaborators. If you like dancers on-pointe and perfect lines, but prefer a story that is not too much work to follow, Sewell is lovely. Working with Garrison Keillor and his mainstay brilliant pianist Rich Dworsky, Sewell extrapolates the best of the Guy Noir sketches that are part of A Prairie Home Companion. "A dark night in a city that knows how to keep its secrets, but one man is still trying to find the answers to life's persistent questions, Guy Noir, Private Eye" is how the section on the radio show always starts. A girl walks into a detective's office needing assistance – perfect set up for a ballet if you ask me. The second part of the evening includes the Schubert Club collaboration as part of the Live Music and Dance partnership including soprano Carrie Henneman Shaw and composer Abbie Betinis. But the best part might be the post-show discussion with Michèle Steinwald, Walker performing arts manager/independent curator on October 31. Four Twin Cities cultural gems collaborating to create an evening to remember! -Rene Meyer-Grimberg
Click HERE for Tickets and More Information
FRIDAY, OCTOBER 31 – SUNDAY, NOVEMBER 2
(Closing Weekend)
The Marriage of Bette and Boo
@ Theatre in the Round
245 Cedar Ave S
Minneapolis
8 pm Friday & Saturday, 2 pm Sunday / $22
As we mentioned earlier this summer when Vanya and Sonya and Masha and Spike was at the Guthrie, it seems that the theatre world is finally catching up to the hilariously dark world-view of playwright Christopher Durang, and his wild blend of snark, satire, and hard-won sentimentality. So the time is right for Theatre In The Round to remount Durang's pitch-black semi-autobiographical vivisection of a crumbling marriage in the "golden" age of post-WWII America. In thirty-three scenes (and over just as many years) Bette and Boo's "idyllic" marriage is torn asunder by her misplaced beliefs, his consuming alcoholism, and their families' constant interference–all reflected by their grown son Matt. With Mu Performing Arts artistic director Randy Reyes helming the production, and with a fantastic cast headed by Pegeen Lamb and Sam Pearson as the titular couple, this is one bracing night of theatre that shouldn't be missed. -Todd O'Dowd
Click HERE for Tickets and More Information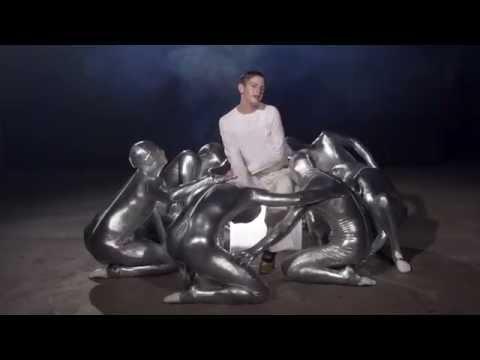 FRIDAY, OCTOBER 31
Halloween Horror Show: Let's Die Tonight!
@ The Midnight Brigade
1830 E 35th St
Minneapolis
7-11:30 pm / $5
If you're searching for a Halloween bash more along the lines of Salvador Dali on acid and Daria Argento, than inane "sexy" get-ups and First Ave "Thriller" mash-ups, look no further than The Midnight Brigade's Halloween Horror Show. Specifically catered to the demented minds of the freaks and the weirdos, their "Let's Die Tonight!" party includes video displays by the creepsters and horror aficionados at Trash Film Debauchery, a MISfortune teller, a caricature artist, a perhaps drunken scary clown or two, live Blood Chug by the How Much Can You Chug Foo? podcast, slimer shots, a photo booth to capture (or steal) your beautiful souls and a Blood Dunk Tank. Yes, you heard that right; be sure to wear white. With horror-tastic DJ sets from Polycarbonclique, Jim Frick and TML, we hope this event will resemble something of the video above. And remember kids, don't fear the reaper especially if he's a kick-ass dancer. (Video: Perfume Genius – "Grid") -Juleana Enright
Click HERE for more information.
FRIDAY, OCTOBER 31
Free the Beast: A Halloween Event Benefiting In the Heart of the Beast Puppet & Mask Theatre
@ Muse Event Center
107 3rd Ave N
Minneapolis
9 pm / 21+ / $20 general admission, $75 VIP
In the Heart of the Beast Puppet & Mask Theatre has become a local legend and a Halloween staple. On Halloween night, they'll be throwing the creepiest party in town featuring their amazing 20-feet tall puppets. And trust us, there are few things scarier than 20-feet tall puppets. Featuring theatrical backdrops and "legions of puppeteers" (seriously, their word choice) bringing their creations to life, this party promises to be a feast of visual and performance art. And for those who don't spend most of the night sitting in a corner and quietly rocking, SIMShows will be proving music and lighting, so you're guaranteed an excellent dance party. -Beth Hammarlund
FRIDAY, OCTOBER 31 & SATURDAY, NOVEMBER 1
(Continues through November 1)
The Butcher Shop: House of Gore
@ The Butcher Shop
1444 E Reaney Ave
St Paul
5-11 pm / All Ages, but intended for an adult audience / $7
Like a good scare? Willing to let strangers in frightening costumes grab at you? Got $7? Celebrate Halloween the way that it's meant to be celebrated, in a dilapidated house filled with black lights, emotionally abusive actors and fake blood! Or is it real blood? Is it your blood?! Will there be spiders? Probably. Monsters? Certainly. A tent at the end filled with qualified professionals trained to help you cope with your agonizing case of PTSD? Probably not. The Butcher Shop: House of Gore! is not legally responsible for you being a wuss. -Beth Hammarlund
Click HERE for more information
FRIDAY, OCTOBER 31 – SATURDAY, NOVEMBER 1
Transvestite Soup Halloween Show
@ Uptown Theater
2906 Hennepin Avenue
Minneapolis
Midnight / 18+ / $9
Join local troupe Transvestite Soup and they reprise the formerly long-running midnight bash that is The Rocky Horror Picture Show. This Halloween special edition will rock and shock you in true Rocky fashion as Transvestite Soup performs along with the movie, with plenty of audience interaction in between. So shake your sweet transvestite ass down to the Uptown Theater this weekend and partake in the classic musical spectacle that is Rocky Horror! The flick screens at midnight on both Friday and Saturday but we recommend showing up between 11 and 11:30 pm to secure yourself a seat – and don't forget the rice. -Staff
Click HERE for the Facebook invite
FRIDAY, OCTOBER 31
Totally Gross National Product presents Perez EP release
@ Sound Gallery
414 3rd Ave N
Minneapolis
10:30 pm  / Free
Sound Gallery is the storied state-of-the-art recording studio and hangout of the local music scene in downtown Minneapolis — a place to lay down tracks and hang with fellow local musicians and music lovers and have an incredible time doing so. Local act Perez (full name: Nicholas Larkins Perez, a Minneapolitan artist in every sense of the word, including photography and music) is releasing his debut EP, and what better night than on Halloween? Perez is joined by Spyder Baybie Rawdog & 2% Muck — Spyder Baybie is the flamboyant, dreadlocked rapper from Pony Bwoy (and sometime Marijuana Deathsquads member) joined by DJ Muck (who looks suspiciously like Shia LeBeouf). In addition, electronic act Tender Meat, RP Hooks, DJs, and special guests round out the lineup for the night. You're invited to wear a costume, since it's Halloween and all, and to invite your friends "if they are good people who do good things and want to dance," according to the Facebook event. This will be a Halloween dance party to remember, so brag a costume and some friends and soak up the kind of debauchery only Sound Gallery can offer on this most hallowed holiday. -Alicia Neubauer
Click HERE for the Facebook event
FRIDAY, OCTOBER 31
Teenage Moods' EP Release w/ Frankie Teardrop, Animal Lover, the Miami Dolphins & the Shakin' Babies
@ Hexagon Bar
2600 27th Ave S
Minneapolis
9 pm / 21+ / Free
To properly kick off the release of their new EP, Rosebuds, and to properly celebrate the spirit of Halloween, Teenage Moods are bringing a lot of company to join them in some good ol' fashioned rock 'n roll at the Hexagon Bar on Friday. As much as folks around here talk about the Minneapolis hip-hop scene, one could make the case that the revived, simplified form of rock 'n roll that many of these bands represent is making quite the surge across the area. No Problem Records has pretty much claimed the Hexagon as its own already. And who knows? South Minneapolis may be next. In the meantime, get it while the tunes are jagged and the speakers are too loud — the way rock 'n roll should be. -Anthony Iverson
Click HERE for the Facebook invite.
FRIDAY, OCTOBER 31
E.L.nO. Halloween w/ Joey Ryan & the Inks + DJ Mellow Magic
@ Lee's Liquor Lounge
101 Glenwood Ave N
Minneapolis
9 pm / 21+ / $10
Not only is Lee's Liquor Lounge the epitome of Minneapolis cool, it is also known for some of the best live music in the Twin Cities and will be featuring cover band extraordinaire E.L.nO this Friday. A local favorite, the Electric Light (Not) Orchestra includes former members of Accident Clearinghouse, Detroit, Billy Johnson's Roadshow and Manplanet, not to mention the ultra-charismatic frontman (and DJ on the Current) David Campbell, dressed to the nines in Afro-tastic '70s drag. Also performing is Joey Ryan and the Inks playing the tunes of Bob Dylan and the Band and DJ Mellow Magic will be spinning the tunes throughout the night. Expect to hear some great music, see some crazy Afros and dance the night away. -Staff
Click HERE for the Facebook invite.
FRIDAY, OCTOBER 31
Slowdive w/Low and DJ Jake Rudh
@ Fine Line Music Cafe
318 1st Avenue N
Minneapolis
7:30 pm / 18+ / $20 (SOLD OUT)
Early UK progenitors of shoegaze, Slowdive reunited in January and are touring the country and selling out nearly every city they hit, Minneapolis not excepted. Truly a band that got more critical notice after they disbanded, they were ahead of their time, and by the time grunge and Britpop had their due, the band was no more. However, many later bands like Radiohead had been influenced by the sound, as the shoegaze scene was always densely populated by other musicians. Reportedly, their current show is loud and  dazzlingly lit up. Also playing are ambient slowcore band Low, and DJ Jake Rudh, who is a DJ that specializes in awesome. -Mike Jones
Click HERE for more info or tickets
FRIDAY, OCTOBER 31
The Hood Internet w/ Hologram Kizzie, My Gold Mask, Fluffy
@ Turf Club
1601 University Ave
St Paul
8pm / 21+ / $15
The Hood Internet are intensely contemporary and aptly named. They take music from "The Cloud" to the next level, it's as if the entirety of online music is a source for them to draw on for their pulsing electro compositions. Hologram Kizzie is a new addition to Rhymesayers and her music is hypnotic, prismatic and hallucinatory. She's got James Franco on a track and she uses the phrase "wormhole paradise" in a rap. My Gold Mask hail from Chicago, too, but they've got a good handful of old school darkside music to blend with their electronica. Fluffy is besties with Kizzie, and she's got something her own thing going on too. -Todd Wardrope
Click HERE for more information
FRIDAY, OCTOBER 31
The Protomen Halloween Explosion w/ Phantom Tails & Vernon Wayne
@ Triple Rock Social Club
629 Cedar Ave
Minneapolis
8 pm doors / 18+ / $13 advance, $15 door
Nashville's the Protomen are renowned for their live shows, which some have likened to a religious experience. First and foremost a concept band, the group's known for its iconic stagewear: robot-like, post-apocalyptic Wild West uniforms and silver facepaint. Their rock opera trilogy tells the story of an Orwellian-esque dystopia, set in the mythological world of classic Nintendo video game Mega Man, with songs spanning genres from '70s/'80s new wave to glam rock–not to mention covers of Queen, Meat Loaf, and Huey Lewis & the News. (They've even released a live Queen cover album.) If this all sounds preposterous, it is–but word on the street is their face-meltingly-good musicianship lets them get away with it. -Jahna Peloquin
Click HERE for info & tix on the Triple Rock site
FRIDAY, OCTOBER 31
HiFi Records & Hair Halloween Cover Show
@ HiFi Records & Hair
1637 Hennepin Ave S
Minneapolis
8 pm / All ages / $7
Keeping with the tradition of Halloween's annual cover band shows, HiFi Records & Hair presents a two-band lineup that brings the Halloween of 1973 to life in full glam, psychedelic rockin' glory. Headliners Sick Things of Coopersville, MI, are making their Twin Cities debut, paying tribute to the original Alice Cooper Group from the 1969-74 era with two full sets of classics and deep cuts. Kicking things off are local Blue Öyster Cult tribute band Agents of Fortune, which features St. Paul singer/songwriter Terry Eason, Happy Apple's Erik Fratzke, Kent Militzer (of Eagles tribute Mötel California and Thin Lizzy tribute Jailbreak, and '80s rocker Brian Reidinger. -Jahna Peloquin
Click HERE for the Facebook invite
FRIDAY, OCTOBER 31
Koo Koo Kango Roo, Gabriel Douglas & Superfriends, The Golden Bubbles, and DJ Hamster Dance
@ Nomad World Pub
501 Cedar Ave S
Minneapolis
9 pm / 21+ / $5
If you're looking for a Halloween super show full of some of the best local jams the Twin Cities has to offer get down to Nomad World Pub for Koo Koo Kango Roo, Gabriel Douglas & Superfriends, the Golden Bubbles, and DJ Hamster Dance! They're promising FUN ALL NIGHT and the only thing they request from you is a COSTUME. Don't be lame, people! Pull together your Halloween best, gather up your crew, PUT ON A FANNY PACK, and head to the West Bank for what's sure to be a great evening at the Nomad! – Gigi Berry
Click HERE for the Facebook invite
FRIDAY, OCTOBER 31
First Avenue's Halloween Party & Costume Contest
@ First Avenue Mainroom
701 1st Ave N
Minneapolis
8 pm /18+/ $5 advance, $10 day of show, $15 door
First Avenue is hosting their incredible Halloween Party and Costume contest featuring over $1000 in awesome prizes! No surprise one of the best music venues in the Twin cities also plays host to one of the most competitive costume contests in town. Not only do the patrons of First Ave go all out for Halloween, the staff does too! The night will be hosted by Ian Rans and awesome music provided by DJ FooLProoF, MC Cloud,  DJ Espada, Mike 2600, DJ Smitty, and Roy Freedom all night long! The prizes include CASE money and concert tickets, what more could you want?! Halloween at First Ave is nothing to miss so head downtown to take in all the festivities and hopefully walk away with some great prizes! – Gigi Berry
Click HERE for more information
FRIDAY, OCTOBER 31
Worldwide Discotheque & DJ Don Cuco Present Disco Ritual: Halloween Night
@ Bedlam Lowertown
213 E 4th St
St Paul
9:30 pm / 21+ / $5 advance, $7 door
This event has the Secret Stash imprimatur, and the talents of DJs who know their stuff — we're promised a night of Caribbean Disco, Afro House, Tropicalia, Salsa, Global Bass, Samba, Latin House, etc — basically the entire gamut of "world beat" styles (that genre title doesn't even do it credit — this is a polyrhythmic polyglot, folks, dance music from just about every part of the world). I only know a few of those — I dig me some Tropicalia, god knows, and anything "afro" is the joint, and I know a little Caribbean Disco, so yeah — this'll be a learning experience as well as an ass-shaker, so it sounds like a hell of a night. Way, way more fun than trick-or-treat, yo. -Jon Hunt
For more information, visit the Bedlam website
FRIDAY, OCTOBER 31
HALLOWEEN feat. Boo Too presented by Intellephunk
@ Skyway Theatre (Studio B)
711 Hennepin Ave
Minneapolis
7 pm-2 am / 18 + / $25
Twin Cities Dubstep and Skyway Theatre are once again pairing up for a Halloween extravaganza. This Friday, four stages will be filled with dubsteppin' musical stylings of 20+ artists, including Intellephunk's boo too. Studio B will feature a four-hour set by Derek Plaslaiko, with the remaining time filled by a tag team of Centrific, Christian James, and Mike Gervais. Spooky movies will be playing in the background, and other headliners throughout the venue will include Doctor P, Protohype and Trolley Snatcha, among others. It is a Halloween party, which means that you should dress your best for the chance to win prizes, including free entry to every Twin Cities Dubstep show until Halloween 2015! -Maggie LaMaack
Click HERE for the Skyway Theatre site
FRIDAY, OCTOBER 31
Drop Dead Gorgeous: A Queer Resurrection
@ Hell's Kitchen
80 S 9th St
Minneapolis
9 pm / 21+ / $10
Hosted by Lunch Boxx, GRRRL SCOUT and Black Hearts Burlesque, this will definitely be one of the more creative outings of the evening. Chrystal Mann serves as the night's DJ amid burlesque performances by local talents such as Victoria DeVille and Elektra Cute, and "international striptease sensation" Lola Frost will be appearing as well. If you get there by 11, you can register for the costume pageant, but the earlier the better — only the first 25 entries will be considered. Prizes include tattoo time from Twin Cities Tattoo, gifts from Smitten Kitten (ooh!), and treats from the delicious venue itself. -Jakey Emmert
Click HERE for the Facebook Invite
FRIDAY, OCTOBER 31
Over My Dead Body! feat. DJ Shannon Blowtorch
@ Town House Bar
1415 University Ave W
St. Paul
9pm Doors / $6 / 21+
And now for something a little more glamorous for your Halloween pleasure. If fabulous performances, killer music, epic drinks, a glorious costume contest (with prizes from those fabulous cats at the Smitten Kitten), and more are how you wish to celebrate, then high-tail it over to the Town House as Shannon Blowtorch and friends are going to put a musical spell on you that will induce ass-shaking. Meanwhile hostess Nadine DuBois will unleash a burlesque spectacular featuring possessed performances from Nocturna Lee Mission, Vivienne Le Detruire, Xavier, Damien D'Luxe and Sweetpea. What a fantastic way to party with some glamorous ghouls! -Todd O'Dowd
Click HERE for the Facebook Event Page
FRIDAY, OCTOBER 31
Halloween: Weird Party Science Dance Party
@ Kitty Cat Klub
315 14th Ave SE
Minneapolis
9 pm / 21+ / $3 before 10 pm, $8 after
Halloween is a weird time. Probably one of the weirdest holidays out there, actually — it's an excuse for kids to dress up as something ridiculous and go knock on strangers doors, while the rest of us treat it like fall's St. Patrick's Day. Well, if you're looking for weird, look no further — the Facebook invite for this event asks that attendees "come dressed to get weird." To accompany this weird vibe, music will be performed throughout the night by Manchita (of GRRRL PRTY), as well as the future-leaning music of Pornonono and Garrison Grouse. -Anthony Iverson
Click HERE for the Facebook invite.
SATURDAY, NOVEMBER 1
Movember Moustache Ride 2: Electric Boogaloo
Starting @ Elsie's
729 Marshall St NE
Minneapolis
1pm Start / $25 Registration Fee
November 1 is upon us, which means it's time for Movember, that annual celebration of men's health. To kick things off properly, it's the second annual Movember Mustache Ride. The rolling pub crawl on (two) weels starts at Elsie's and then will hit Dangerous Man Brewing, New Bohemia, Grumpys Downtown, and Nomad; before ending at Memory Lanes. With prizes for completing the ride and all the money going to a great cause, we can't think of a better way to spend the last gasp of fall. -Todd O'Dowd
Click HERE for the Facebook Event Page
SATURDAY, NOVEMBER 1
Dylan's Free Piano Concert And Talent Show
@ The Beat Cafe
1414 W 28th St
Minneapolis
2 pm / All Ages / Free
Back in July there was a little boy by the name of Dylan who decided he was going to put on a free piano concert for anyone who wanted to show up.  He put out signs and promised to serve cookies and milk, in hopes that would be enough to draw in a crowd.  Boy did it ever. A local musician in the area, Thomas Rehbein of International Karate, saw the signs, created a Facebook event, and invited a few friends in the business.  That was all it took. 555 RSVPs, The Current, NPR, WCCO, KSTP, and of course l'étoile were all in attendance. What's better yet, it rained the entire time and no one moved an inch but to share an umbrella. It was an amazing display of human collectiveness and local community coming together just to make an 8 year old's day truly special. Well, Dylan is back to put on another show, but wants to share the stage with any other kids who would like to show off their talent! This Saturday, the Beat Cafe in Uptown will play host to "Dylan's Free Piano Concert and Talent Show," so tell your neighbors, tell your papers, and encourage our youth to embrace their passions. The show starts at 2 pm. Dylan asks that you message them on the Facebook event page if you have a child who wants to be in the talent show. -Preston Rogosheske
Click Here for more information and RSVP to the Facebook Event
Click Here for our Review of Dylan's original viral event
SATURDAY, NOVEMBER 1
Master of Turkish Cinema: Nuri Bilge Ceylan – Winter Sleep
@ Walker Art Center
1750 Hennepin Ave
Minneapolis
7 pm / $12 ($10 for Walker members)
2014's Palme d'Or winning Winter Sleep gets its local premiere Saturday night with director Nuri Bilge Ceylan, the most acclaimed living Turkish filmmaker, in person introducing it. The film's story, unraveling over an epic 196-minutes, resembles the kind of Chekovian dynamics he perfected in his earlier dramas (Distant, Climates, Three Monkeys, and Once Upon a Time in Anatolia) as a once-known actor-turned-mountain innkeeper, Mr. Aydin (Haluk Bilginer), presides over the struggling townspeople below. Whatever his accomplishments in wealth, knowledge, and talent, he's earned the scorn of just about everyone with whom he interacts, including his wife (Melisa Sozen). According to reviews, Winter Sleep is enjammed with lively dialogues between its emotionally estranged characters, but the eye of Ceylan, a longtime photographer before turning to cinema, promises awesome images and landscapes encircling the arguments. Though his films are, on the surface, apolitical, Winter Sleep's story of a local "ruler" at odds with the less fortunate people toiling below him cannot help but be associated with Turkey's present condition of unrest, surrounding its production in 2013-2014; Ceylan accepted his latest honor at Cannes just one day after the terrifying Soma mine disaster on May 13, a catastrophe that had many links with a corrupted, apathetic government.
Winter Sleep marks the beginning of the Walker's retrospective on Ceylan, who has yet to be adequately introduced to American audiences. His Climates (2006), starring Ceylan and his wife Ebru Ceylan as a troubled couple, screens 1:00 p.m. on Sunday, with the director again present. 2011's masterwork Once Upon a Time in Anatolia is featured at 7:00 p.m. on Wednesday, November 5, and 2003's Distant the following Wednesday, November 12. All of these older Ceylan films will be projected in 35mm. His work is full of soulfulness, argument, beauty, and lean toward an old-school cinephile influence of masters like Tarkovsky, Bergman, Antonioni, Bresson, and Ozu. Please get acquainted. -Niles Schwartz
Click HERE for more information
SATURDAY, NOVEMBER 1
Sweet317 and Altered Aesthetics present: Dios De Los Muertos
@ Bedlam Theatre
213 E 4th St
St Paul
7 pm / All Ages, 21+ after 10 pm / Free
@ Q.1 gallery
1224 Quincy Ave NE
Minneapolis
7-9 pm / All Ages / Free
This Saturday we celebrate the lives of those we have lost with the holiday Dios De Los Muertos, and a few events around the cities are going to make this their main focus, so we decided to cover each city for you.  First in St. Paul, the folks we have come to love over at Sweet317 will play host at the Bedlam Theatre and have put together a magnificent line-up of live music, poetry, story telling, face painting, dancing and food to celebrate the traditional holiday. Artists exhibiting will include Ta-coumba Tyrone Aiken, Dan Wieken, Chad Hambright and Jessie McNally. The music line-up includes Daniel Zamzow, Mahngus, Har-di-Har, and Yeti Steady. Live painting will be performed by Adetomiwa Gbadebo.   The Public is being encouraged to wear a piece of clothing from a loved one who has passed and also to bring items of remembrance to place on the ofrenda alter. On the other side of town in Northeast Minneapolis, for the eighth year, Altered Aesthetics will be hosting a special exhibit to celebrate the holiday.  The gallery will be closing up their pop-up series, "Ae Without Walls," at the Q.arma building where it originally began.  This day marks a change for Altered Aesthetics as they mark a decade in the Arts District inside Q.arma, but will no longer be permanently based at this location. "Exhibition locations will be announced monthly." The celebration with AE will begin in the gallery and move over to Logan Park at 8 pm, where we're told there will be cookies, refreshments, face-painting, and flower making available to all.  We remember. – Preston Rogosheske
Click Here for more info on Altered Aesthetics' event
Click Here for more info on the Bedlam event and RSVP to the Facebook Event
SATURDAY, NOVEMBER 1
Open Studios: Works in Progress
Traffic Zone Gallery
250 3rd Ave N
Minneapolis
5:30-9:30 pm / Free
Want to see some of the Twin Cities premier artists show off their new work? The Traffic Zone Center for Visual Art was built in 1993, located in the Warehouse District in the North Loop of Minneapolis. Their goal is to provide an affordable space for modernist and abstract artists about to hit it big. The co-op has 23 members including abstract painters Jodi Reeb, David Collins and Patrick Kemal Pryor, portrait artist Valerie Carpender, sculptor Perci Chester, landscape painter Jim Conaway as well as Jim Dryden, Jil Evans, Wendy Fernstrum, Bonnie Heller, Bruce Hudson Bogaard, Jo-Anne Kirkman, Vesna Kittelson, Paul Kwok, Lisa Nankivil, Howard Oransky, Steve Ozone, Kathy Richards, Phil Rosenbloom, Jantje Visscher and Deb Zeller. -Susan Woehrle
Click HERE for the Facebook invite.
SATURDAY, NOVEMBER 1 – SUNDAY, NOVEMBER 2
(Additional Performances Through November 9)
Minnesota Opera presents Hansel and Gretel
@ Ordway Center for the Performing Arts
345 Washington St
St Paul
7:30 pm Saturday, 2 pm Sunday / $25-200
It's a deceptively sweet story stacked with an enduring masterpiece of a base, the Engelbert Humperdinck's operatic Hansel and Gretel based off the Brothers Grimm classic, and mounds of dark musical and theatrical brilliance to boot. Minnesota Opera presents this new production from the perspective of stage director and choreographer Doug Varone, who tosses the traditional gingerbread house for a production of the German classic set in an impoverished urban area in the early 20th century. Hansel (Stephanie Lauricella) and Gretel (Angela Mortellaro)'s family is starving, and when a jug of milk is broken, their mother (Marianne Cornetti) sends them out into the dark and disenchanted forest to search for strawberries, the children are irresistibly drawn to a beautiful and strange carnival world (Zenon Dance Company), where they meet a grotesque witch who threatens to bake them into gingerbread and meet the fate of the now inanimate children of years past. Themes of greed with chocolate-smeared faces and inner anxieties command this frothy show. Tony Award nominee David Zinn creates the set and costume designs, and Anne Manson conducts the orchestra in this Freudian nightmare for ages ten and up. -Emily Chang
Click HERE for Tickets and More Information
SATURDAY, NOVEMBER 1
Har Mar Superstar w/ The Pizza Underground
@ First Ave
701 1st Ave N
Minneapolis
8 pm / 18+ / $15
Here in the Twin Cities, we all love Har Mar Superstar (even if he doesn't really live here anymore). The man is a perpetual ball of energy onstage, stripping down and dancing with provocotage fervor to his own brand of danceable soul-influenced music that encourages you to party hard and foget all those personal hangups, like what you look like or how many clothes you're wearing (hint: probably too much). Although we love it every time Har Mar is in town, the real story here is the teaming of our hometown favorite with The Pizza Underground. For those five of you who haven't heard, they are — no, we aren't making this up — Macaulay Culkin of Home Alone fame leading a Velvet Underground (and Lou Reed) cover band that take those songs and make them pizza-centric. Like: "Cheese Days," "Take a Bite of the Wild Slice" or "I'm Waiting for Delivery Man." Again, seriously. Last but certainly not least is Toby Goodshank, a former founding member of the Moldy Peaches. This show will go down in history, so do NOT miss your chance to see all of this go down. -Alicia Neubauer
Click HERE for more information from First Ave
SATURDAY, NOVEMBER 1
American Roots Review: Robert Robinson, Prudence Johnson, Chastity Brown, Larry Long
@ The Dakota
1010 Nicollet Mall
Minneapolis
7 pm / 21+ / $35
I get suspicious of anything called "Roots Revue" just 'cause holy cow that sounds corny, but dammit if this doesn't mean some serious business. The Roots in question: gospel, soul, old-school folk, etc. And sure it has that public television vibe, but there's some serious talent at work here including Chastity Brown, the seriously amazing Robert Robinson (who if you've not heard him can holy cow sing), Prudence Johnson, pianist Larry Long, drummer Michael Bland, etc. So this isn't some fly-by-night Bunkers jobby — this is the real deal, performed by the real deal. And yeah, it's a steep price at a fancy joint but these guys really seem like they're approaching this with love, and if all you're doing is going to see Chastity and Robert, you're probably getting your money's worth, IMO. -Jon Hunt
For more information, visit the Dakota website.
SATURDAY, NOVEMBER 1
Zebulon Pike Album Release w/ Vulgaari & Electric Hawk
@ Triple Rock Social Club
629 Cedar Ave
Minneapolis
9 pm doors / 18+ / $8 advance, $10 door
There is nothing Hallo-fucking-weenier than tuned-down doom metal, my friends. And there is no doom metal band more doomy than Zebulon Pike. Their 2011 release, Space is the Corpse of Time, sounds like Black Sabbath fucking Yes in a big gothic mansion, all low, rumbling doomy riffs and the kind of pounding drums people don't play anymore in any context, mixed in with a decidedly prog sensibility (weird time signature turnarounds, acoustic breaks, etc). Ten-minute songs. NO LYRICS. Just doom. Just metal. Meanwhile Bloodnstuff sport a very compatible mid-'70s sensibility–you can hear these guys fitting in nicely on a 1975 bill at the Iron Horse next to Cain, maybe, all wailing blues vocals and grungy riffs and killer melodies. Seriously, how would you rather spend your Halloween night, if not being sonically pummeled? For tonight's Halloween show, the band celebrates the release of an as-yet-unannounced album, which we have yet to hear but can surmise it will be as doom-y as ever. -Jon Hunt
Click HERE for info & tix on the Triple Rock site
SATURDAY, NOVEMBER 1
Mike Mictlan's HELLA FRREAL album release show
@ 7th Street Entry
701 1st Ave N
Minneapolis
9 pm / 18+ / $10 advance, $12 doors
Mike Mictlan is one of those performers that you can't really take your eyes off of when they're onstage. The rapper, part of Minneapolis hip-hop conglomerate Doomtree, is a standout onstage: though not large in stature, his presence practically envelops all else onstage; bobbing, weaving, dancing, and generally hamming it up as he spits rapid-fire lines and encourages rap-alongs from the crowd. He'll make you laugh, make you dance, make you angry about injustice or politics, but above all else make you have an incredible time. Mictlan has just released his latest solo effort, the superbly entitled HELLA FRREAL, and helping him celebrate this weekend are special guests including his Doomtree brother Sims, the politically-minded MCs by the name of Mundo Libre, Minneapolis born-and-bred rapper Mac Irv, and everyone's favorite DJ Ander Other. Get ready to party and feast your ears on the latest from Mike Mictlan and friends! -Alicia Neubauer
Click HERE for more information from First Ave
SATURDAY, NOVEMBER 1
Designer w/ Animal Lover, Frankie Teardrop & Waveless
@ Hexagon Bar
2600 27th Ave S
Minneapolis
10 pm / 21+ / Free
If hummable choruses, decipherable lyrics, and acceptable noise decibels are your required live music parameters, Designer probably won't be your bag. The Boston noise band has garnered some buzz in the underground music scene for its distorted vocals, manic energy, creative arrangements, and unpretentious approach. The more adventurous listener will detect some catchy hooks and groovy rhythms in there. They're joined by local noise-makers Animal Lover, fuzzed-out garage pop band Frankie Teardrop, and ambient shoegazers Waveless. -Jahna Peloquin
Click HERE for the Facebook invite
SATURDAY, NOVEMBER 1
Thestand4rd (Spooky Black, Allan Kingdom, Psymun & Bobby Raps)
@ Amsterdam Bar & Hall
6 W 6th St
St Paul
6:30 doors, 7:30 show / All Ages / $15
Back in late February of this year, a lo-fi R&B video of a young teenager dropped and quickly stirred up a fuss.  The issue was that nobody had ever heard of this kid. He was white, wore a du-rag and called himself Spooky Black. We weren't sure if this was some kind of joke, or if the kid was actually serious. In our hearts we wanted it to be real given the sound was so spot on, it resinated in our collective musical conscious, and in all honestly, like a true artist, his song made us feel empathy. As fate would have it, Spooky is dead fucking serious, and in early April his mixtape Black Silk was released. Without even having his first performance, one of the most serious booking agents, The Windish Agency, has signed him on. Local legend/producer Doc McKinney started representing Spooky as his manager and has even went so far as to produce Spooky Black's single, "Reason."  This August, several more videos dropped, a collaboration with Allan Kingdom became highly apparent, and the new EP Leaving was made available via a digital, cassette and vinyl release.  Still without a public performance, Spooky Black announced his involvement in a new touring collective known as Thestand4rd (Allan Kingdom, Psymun, & Bobby Raps) with the release of the visually studding display for Simple Needs (directed by Alex Howard), and will be performing an all ages show live this Saturday in St. Paul at the Amsterdam Bar & Hall. These kids know hype. -Preston Rogosheske
Click Here for Tickets to the tour
SATURDAY, NOVEMBER 1
WERQ Events presents FREAK SHOW
@ The Saloon
830 Hennepin Ave
Minneapolis
10 pm / 21+ / $10
The term "freak show" is back in full force thanks to another season of American Horror Story, and WERQ event is taking full advantage. Promising lavish decorations and costumes, stretch your Halloween shenanigans one day further with this event. The club will be open until 4 am — and don't forget about Daylight Savings Time! WERQ's Facebook page has promised several interesting freaky looks, so this is a great opportunity for those of you wanting to amp up your creativity in your costume. We greatly enjoyed covering WERQ's Funhouse event last June, and look forward to see if this event will be even freakier than Twisty the Clown. -Jakey Emmert
Click HERE for the Facebook invite
SATURDAY, NOVEMBER 1
REAL FUN w/ Sich Mang & Tiki Shack Funhouse
@ The Record Room at First Avenue
701 1st Ave N
Minneapolis
10 pm / 18+ / $3 with RSVP, $5 door
Fans of Too much Love and WAK LYF can converge in the epic dance explosion that is a result of their magical musical union: REAL FUN. James Frickle of the DJ/arts collective WAK LYF and Peter Lansky aka TML joined forces to birth a phoenix-like event that has risen from the ashes of their respective projects. They have promised that REAL FUN will be weirder than their other projects with some room for live electronic performances. This week, they are joined by DJ Tiki Shack Funhouse of the Good Kids, which <i>Vice</i> magazine's Noisey blog has dubbed "New York City's fastest-rising DJ crew." He's joined by Chicago duo Sich Mang (pictured above), known for their self-proclaimed "wurkstep" style–a combination of Chicago juke, footwork, and psychedelia. You better believe that this Saturday night's dance party will be weird in the best way possible, so be there and be weird. -Staff
Click HERE for the First Avenue site
SUNDAY, NOVEMBER 2
Artists for Al: A Benefit/GOTV Event for Senator Al Franken
@ Studio A @ 607 Studios
607 22nd Ave NE
Minneapolis
4-8 pm / $25 suggested donation
With the general election approaching on Tuesday, the local arts community is rallying around one of its favorite candidates. Northeast gallery Studio A is paying tribute to Al Franken, U.S. Senator and Saturday Night Live legend, with a photography show by renowned political photographer Terry Gydesen who got her start documenting political campaigns in 1988 when she was hired by Jesse Jackson to document his presidential campaign; she's since published a book of photography in remembrance of Paul and Sheila Wellstone and documented Prince's 1993 New Power Generation Tour. Today's benefit also includes live music by Cadillac Kolstad and Jack Klatt, refreshments and snacks, and possibly a personal appearance by Franken himself. -Jahna Peloquin (Pictured: Al Franken with Papa John Kolstad and others photographed by Terry Gydesen)
Click HERE for the Facebook invite
SUNDAY, NOVEMBER 2
FitzFirst@Four
@ Common Good Books
38 S Snelling Ave
St Paul
4 pm / Free
Crazy about St. Paul native and literary superstar F. Scott Fitzgerald? You'll be in good company at new reading series FitzFirst@Four starting this Sunday and scheduled the first Sunday of every month at at Garrison Keillor's Common Good Books. Each event will focus on a different Fitzgerald short story, with a presentation from a guest expert on events, locations, and history from that work. For the inaugural event, Dave Page, a Fitzgerald scholar and author, helps separate fact from fiction and explore the real neighborhood locations, families and children who animate Fitzgerald's "The Scandal Detectives." If you're looking for a lively and accessible way to fulfill your Fitzgerald fix, this series is for you. -Anthony Enright
Click HERE for Common Good Books website
SUNDAY, NOVEMBER 2
Naked Girls Reading Presents: Day of the Dead
@ Bryant Lake Bowl
810 W Lake St
Minneapolis
10 pm / $15 advance, $20 door
Founded by International Showgirl Michelle L'amour and Franky Vivid in Chicago of '09, the Naked Girls Reading series just might be the most provocative and racy addition to literature since erotica. The premise is simple: a group of beautiful, literary-loving broads stripping down to their birthday suits to give an intimate reading to a local audience. Some call it "spiritual," others "tantalizing," some people are in it for the art, but everyone can agree on its captivating nature. Tonight's reading series will include selections inspired by the Mexican holiday, Dia de los Muertos. -Juleana Enright
Click HERE for More Information
SUNDAY, NOVEMBER 2
Tatters After Party
@ HiFi Hair & Records
1637 Hennepin Ave S
Minneapolis
7 pm / Free
After Uptown vintage stalwart Tatters announced its closing in August, it was just the death-knell to an increasingly gentrified Uptown. Located near the intersection of Lyndale Avenue South and West Lake Street, Tatters was founded in 1980 by Marc Luers, a former Ragstock manager and vintage aficionado, where it has remained as the cool older brother of Twin Cities vintage (and a great place to put together an authentic-looking Halloween costume or Mad Men-inspired party look). Though it closed its doors for good in late September, it's going out with one last bang–via a customer appreciation party/wake at hip Loring Park record store/hair salon HiFi Hair & Records. There'll be beer, wine, DJs including Danny Sigelman and KFAI's Cyn Collins, and good company. Come out, celebrate the end of an era with Tatters' staff and regulars, and pour one out for a true Minneapolis original. -Jahna Peloquin
Click HERE for the Facebook invite
SUNDAY, NOVEMBER 2
Get Out the Vote feat. Sims, Heiruspecs, Toki Wright and Big Cats, and more
@ First Avenue Mainroom
701 1st Ave N
Minneapolis
6 pm / 18+ / 10 pm
One of the best things about the Minneapolis hip-hop scene is how the artists involved in it encourage social activism and discourage apathy. This becomes especially evident every few years when November rolls around with another crucial voting season. This time is no different. A few of the best our scene has to offer will join together this Sunday to raise awareness of the upcoming midterm elections on Tuesday, November 4, and raise funds for Congressman Keith Ellison (D-MN). While Ellison hosts the event, performances throughout the night will include Sims, Heiruspecs, Toki Wright and Big Cats, Gabriel Douglas (The4onthefloor), and Guante, as well as some special guests yet to be announced. With the races leading up to this election as close as they are and with the conventional notion that Republicans generally turn out stronger in midterms than Democrats, it's a good thing the lineup for this event is as strong as it is. This is an important event for a potentially epochal vote, so get out and support our community this Sunday and please play your part and make sure to vote this Tuesday. -Anthony Iverson
Click HERE for more information.
Click HERE for more information on where to find your polling place or how to file for an absentee ballot.
SUNDAY, NOVEMBER 2
Tired Tongues (formerly Wiping Out Thousands) w/ Blackstone Rangers and Phantom Tails
@ Turf Club
1601 University Ave W
St Paul
8 pm / 21+/ $5
Wiping Out Thousands' break was sudden and a little shocking, coming as it did as the group was rapidly ascending and pretty much ruling. Tired Tongues is Taylor Nelson's new deal, and holy wow, is it different — rather than the smooth electronica of Wiping Out Thousands we have layers of noisy guitar, grimy feedback, slamming drums (courtesy Adam Szczepaniak) and an entirely different vibe. It remains to be seen whether they can channel this vibe into great songs, which was one of WOT's strong points — this gig will be a good place to check that out (my guess? Sure!). The awesome Blackstone Rangers and Phantom Tails, who don't get nearly enough attention/love, open. Lots of keyboards, lots of guitars, lots of vibe. -Jon Hunt
Visit the Facebook page for more information.
SUNDAY, NOVEMBER 2
Barb & Jon's BUTTROCK EXPERIMENT 2
@ Icehouse
2528 Nicollet Ave
Minneapolis
9:30 pm / Free / 21+
It's Sunday evening and you will probably be recovering from partying on Halloween (and knowing you, you'll still have some trace makeup left on you) and you probably need to get ready for work tomorrow, but you've gotta get one last rockstar dance session in before you call the weekend a wrap. That's where BUTTROCK comes to the rescue! Any event dedicated to buttrocking is number one in our book and we're feeling very blessed that The Current's Barb Abney and our own music writer Jon Hunt have come together to bring the Twin Cities the best ass-shaking rock songs of the late 70s and early 80s. You can expect to hear music from Foreigner, Saga, The Tubes, Aldo Nova and many more. They take over Icehouse for this party starting at 9:30 pm and the price is FREE. This dynamic duo hasn't done anything like this before, so assemble your rock 'n' roll twerk team and get ready for an evening of buttrockin' jams! -Gigi Berry