Weekend What's What: 9/25-9/28
by staff
EDITOR: ANTHONY IVERSON / CONTRIBUTORS: TODD O'DOWD, JAHNA PELOQUIN, JULEANA ENRIGHT, ANTHONY ENRIGHT, JON HUNT, BETH HAMMARLUND, NILES SCHWARTZ, ALICIA NEUBAUER, MAGGIE LAMAACK, ALLISON SHILINSKI, SUSAN WOEHRLE, RENE MEYER-GRIMBERG, PRESTON ROGOSHESKE, GIGI BERRY, JAKEY EMMERT, MIKE JONES, ELIJAH RANKIN / HEADER IMAGE: CAROLINE ROYCE
This weekend lends plenty of reason to celebrate as fall has officially begun! And with it, Mill City hosts it's own Oktoberfest, Radio K turns 21, and the annual Full Fashion Panic enters its 11th year. Not to mention: Story Club's return to Minneapolis, an incredibly eclectic Downtown Music Festival line-up, the opening of Minnesota Orchestra's season, and the first annual "V to Shining V" event that will combine comedy and the latest on women's rights meant to fire you up just in time for voting season.
xo-l'étoile
THURSDAY, SEPTEMBER 25-SATURDAY, SEPTEMBER 27
INST-INT 2014
@ Walker Art Center
1750 Hennepin Ave
Minneapolis
Kickoff at Varsity Theater Thursday evening, 7 pm-Midnight
From the group that brought us Eyeo, for anyone involved in the creative world, the INST-INT conference is not to be missed. A convocation of 300 artists, curators, makers and technology specialists, the gathering aims to keep everyone up to speed on innovations in this dynamic field. From logistical concerns for installations, to keeping your skills up-to-date, there are workshops for a variety of creative concerns. The conference begins with a day of pre-event workshops Thursday morning followed by the kickoff and mixer Thursday evening. After that there will be two days of artist talks, demos and panels by internationally renowned artists like Jen Lewin, Micah E. Scott, Kate Hollensbach and Sputniko! There will be one lecture track to follow, making the weekend fairly straightforward, with lots of Q&A and discussions. Attendees will even have the opportunity to present their work and lead discussions in a "Show and Tell" format. The collective wisdom and perspective of so many creatives will present a unique and valuable experience for any and all attending. Be sure to mingle with the other attendees at the social gatherings provided as well. -Susan Woehrle
Artists and a complete schedule HERE.
THURSDAY, SEPTEMBER 25
Story Club Minneapolis
@ Bryant Lake Bowl
810 W Lake St
Minneapolis
7 pm / $6-$12
Returning back to Minneapolis via Chicago's live lit scene, Story Club will celebrate its birthday on the Bryant-Lake Bowl stage this weekend. A night of open mic and curated performance, the Story Club stage showcases talent in the safety of democracy—no judges, no scores, and a promise to bring writers, actors and audiences together in a comfortable and dynamic space. Founded as a response to the "overwhelming abundance of Chicago poetry events and dudes with guitars," Story Club features performances, as well as 3 open mic spots chosen via raffle live during the show. Anything could happen! The performance is self-described as "like Fight Club, except everyone tells stories instead of punching each other in the face." Oh, and it's OK to talk about Story Club. -Maggie LaMaack
Click HERE for the Bryant Lake Bowl site
THURSDAY, SEPTEMBER 25-SUNDAY, SEPTEMBER 28
Handmade Worlds: A Festival of Puppet Theatre
@ In the Heart of the Beast Puppet and Mask Theatre
1500 E Lake St
Minneapolis
Thursday 2-9 pm, Friday & Saturday 9 am-9:30 pm, Sunday 9-11 am
Known for their original, company-generated plays and innovative and complexly-designed puppets, the Twin Cities' leading, permanent puppet theaters, Open Eye Figure and In the Heart of the Beast, are constantly blowing our minds with their masterful take on the movement and visual aspects of puppetry. This weekend, to celebrate modern puppetry at its finest, Open Eye and Heart of the Beast present "Handmade Worlds," a festival featuring over ten works by local and national puppeteers and directors from the family-friendly to the bizarre and poetic. The fest also offers a chance for puppeteers and puppetry enthusiasts to take advantage of an assortment of workshops including classes on shadow puppetry and mask-making. Purchase a five show punch card for only $50 (good for five shows for one person, five people for one show, or anything in between). The puppets are coming! (Photo: Toybox Theatre and Cripps Puppets) -Juleana Enright
For more information and to purchase tickets, visit Handmade Worlds' site HERE
THURSDAY, SEPTEMBER 25 – SUNDAY, SEPTEMBER 28
(Closing Weekend)
Frank Theatre presents The New Electric Ballroom
@ New Century Theatre
615 Hennepin Ave – Street Level
Minneapolis
8 pm Thursdays–Saturdays, 2 pm Sundays / $22–$27
If you have ever hung around Wendy Knox, artistic director of Frank Theatre, there is one phase you will hear time and time again: "What's up with that?" That question has been the rallying cry that has informed all of Knox's directorial work; which, lucky for us theatre goers, happens to be some of the absolute best theatre the Twin Cities has seen. To launch its 26th Season, Knox has applied her questioning spirit to the latest play by acclaimed Irish playwright Enda Walsh. Centering on a trio of sisters isolated in their coastal Irish home, the two elder sisters tell (and re-tell) an important story from their lives. Featuring an impressive ensemble (Patrick Bailey, Virginia Burke, Katherine Ferrand and Melissa Hart), this is one Ballroom we can't wait to visit. -Todd O'Dowd
Click HERE for Tickets and More Information
THURSDAY, SEPTEMBER 25-SUNDAY, SEPTEMBER 28
(Additional Performances through October 26)
The Heidi Chronicles
@ Guthrie Theater – Wurtele Thrust Stage
818 S 2nd St
Minneapolis
7:30 pm Tuesdays-Saturdays, 7 pm Sundays, 1 pm select matinees / $29-72
As much as people love The Guthrie Theater, there has been an oft-repeated, if apt, complaint; that it is theatre made by and for old white men. So it is refreshing to see that our biggest theatre company in town has opened two of its three stages this season with work created and directed by women. Kicking off the main stage this season is The Heidi Chronicles, the late Wendy Wasserstein's Tony and Pulitzer Prize winning examination of coming of age in the throes of second-wave feminism. Provocative as it hilarious, Wasserstein's zeitgeist-defining play follows the twists and turns of Heidi Holland's life – from high school in the tumultuous '60s to an art historian career in the go-go '80s – as she juggles work, romance, friendship, success, and failure while wrestling with that all-important question: Can women really have it all? Tony-nominated director Leigh Silverman and actress Kate Wetherhead (best known for the web series Submissions Only) make their Guthrie debuts with a thrilling cast (including Tracey Maloney, Stacia Rice, Mo Perry, and more) bringing some much needed girl power to the Guthrie. -Todd O'Dowd
Click HERE for Tickets and More Information
THURSDAY, SEPTEMBER 25 – SUNDAY SEPTEMBER 28
(Closing Weekend)
Minnesota Opera presents La Fanciulla Del West
@ Ordway Center for Performing Arts
345 Washington St
St. Paul
7:30 pm Thursday and Sautrday, 2 pm Sunday / $25-200
With all the tumult that has beset the opera world of late (we're looking at you Metropolitan Opera!), it's refreshing to see that our own little opera company is still going strong as it enters its 51st Season; not only as one of the most acclaimed regional opera companies in the nation, but as one of the biggest producers of new opera works in the world (unlike other, bigger companies—we're looking at you Metropolitan Opera!). To launch their new season, the company is presenting the original spaghetti western; Giacomo Puccini (of La Bohème and Madama Butterfly fame)'s adaptation of David Belasco's potboiler of a girl torn between a highwayman and a sheriff. The problem is that the highwayman is actually a kind rancher, the sheriff is corrupt as hell, and the girl is a saloon owner who has no trouble taking the law (and a shotgun!) into her own hands! With some of Puccini's most rousing music, The Girl Of The Golden West is a thrilling introduction to the wonder that is Minnesota Opera.  -Todd O'Dowd
Click HERE for Tickets and More information 
Beyond Mad Men: Corporate America in the Sixties The Apartment
@ Heights Theatre
3951 Central Ave NE
Columbia Heights
7:30 pm / $8
Adorable date alert: The historic Heights Theater has headed back to '60s corporate America for a series of Thursday night screenings of iconic films. Concentrating on Hollywood's fixation with the men and women of Madison Avenue, the Heights Theater will present five bittersweet pictures about 1960's corporate America, complete with some outrageous mid-century modern set designs and fashions. This week's choice is The Apartment, a 1960 film chronicling the life of a man (Jack Lemon) who tries to climb the corporate ladder by allowing executives to cheat on their wives in his apartment (but then love—in the form of Shirley MacLaine—derails his plans, obviously). The series will continue over the next month with wonderful films, including Who's Afraid of Virginia Woolf?, How to Succeed in Business without Really Trying, and The Graduate. -Maggie LaMaack
Click HERE for the Heights Theater site
THURSDAY, SEPTEMBER 25
The Lowertown Line Live Taping featuring The Blind Shake & Kitten Forever
@ Amsterdam Bar & Hall
6 W 6th St
St Paul
7 pm / All Ages / $5
Televised local rock shows are as old as public access, and our local history is no exception. The Twin Cities are fortunate in that for most of our time as a music center there's been an active video community to document it. Broadcast media has had limited success at making this work for their purposes. Have you seen that Hüsker Dü playing "Good Company" YouTube video? So, local station TPT is taking a swing at the genre with The Lowertown Line. Curiously, the next episode taping features two of the louder and more energetic rockers playing gigs these days. They are The Blind Shake, who blend metal and punk to blurry intensity and Kitten Forever who match them in ferocity but add a little more noise to the blend. This should be an interesting night, and the good news is this is supported by the State Arts and Cultural Heritage Fund, so the cover is really low. That means more money for beer and blind shakin', just don't knock any of those cameras over. -Todd Wardrope
Click HERE for more information
THURSDAY, SEPTEMBER 25
Elephant Revival w/ The Lowest Pair
@ Cedar Cultural Center
416 Cedar Ave
Minneapolis
7 pm / All Ages / $17 advance, $20 door
So, some bands you can see in pretty much any venue and as long as the sound system and sound person is decent you'll get the same experience. Some bands are just made for certain stages, and this bill at the Cedar is a perfect example. Elephant Revival play a blend of acoustic folk that sounds familiar but is perfectly original. They've got all the right instruments and the right attitude to keep things in the folky mood but still interesting. The Lowest Pair are a banjo duo by way of Olympia and Minneapolis. I love banjos. They love banjos. Shouldn't you love banjos? -Todd Wardrope
Click HERE for more information.
THURSDAY, SEPTEMBER 25
Radio K's 21st Birthday Party: Twin Peaks w/ NE-HI, Frankie Teardrop
@ 7th St Entry
701 1st Ave N
Minneapolis
8 pm / 18+ / $10 advance, $12 door
Radio K is 21 years old now. It's a local institution that many of the newer members of our community might overlook, but that forgets the years before The Current where aside from time slots on KFAI there was little independent music on the airwaves. Another way of looking at it is there are probably Radio K volunteers who weren't even born when those intrepid pioneers hauled the mixing board over the Washington Avenue bridge to Rarig Center. Anyway, happy birthday. Twin Peaks are in town from Chicago to celebrate with a high-energy banquet of (legal) pop nuggets. NE-HI are noiser, slightly more "indie" sounding, and, quite honestly, sound like something you might hear during the Radio K inaugural broadcast. That's a compliment. -Todd Wardrope
Click HERE for more information
THURSDAY, SEPTEMBER 25
Porter Robinson
@ Myth
3090 Southlawn Dr
St Paul
8 pm / 18+ / $30
Electronic music artist Porter Robinson visits Myth in support of his recent album, Worlds, this Thursday. At only 22 years old, Porter Robinson has become one of EDM's most sought after producers and DJs. Robinson has been producing his own original songs for about 10 years and became prominent after his first hit single in 2012, "Language." His recent collaborators include other EDM powehouses Zedd, Skrillex, Mat Zo and Tiesto. He's a pro on the touring circuit, playing both big and small rooms and tons of music festivals around the world. Give his songs "Sad Machine," "Divinity," and "Flicker" a listen before heading to St. Paul on Saturday night to take in one of the best that EDM music has to offer today. -Gigi Berry
Click HERE for more information
THURSDAY, SEPTEMBER 25
Brett Dennan performs a solo acoustic set at the Fine Line Music Cafe
@ Fine Line Music Cafe
318 1st Ave N
Minneapolis
7 pm / 18+ / $24
After taking a hiatus from constant recording and touring, the folk pop artist Brett Dennen bought a house in the mountains to get back to the solitude that allows for natural organic songwriting techniques, writing as the moments and landscape inspired him to do so.  What came out of this time in the mountains was an honest attempt to reveal the folk and acoustic style Brett first learn on, as well as his latest album Smoke and Mirrors, produced by Charlie Peacock and recorded in Nashville. Now stopping through the midwest on tour to promote his album, Dennen will perform a stripped down solo acoustic set inside the Fine Line Music Cafe. Joining him along the road and opening up will be Odessa, a Cali native who hopes to bring in a bit of that sunshine. Apparently the whole evening will be live-streamed on Yahoo Stream, so even if you can't make it out, you can watch it in your underwear! -Preston Rogosheske
Click Here for more Info on the Event
FRIDAY, SEPTEMBER 26 & SATURDAY, SEPTEMBER 27
Faribault Woolen Mill Tent Sale
@ Faribault Woolen Mill
1500 NW 2nd Ave
Faribault
9 am-6 pm Friday, 9 am-4 pm Saturday / Free
It's fall, and that means you need some cozy, cozy wool. Faribault Woolen Mill, leading manufacturer of heirloom quality wool products, is the last true mill of its breed that uses a vertical mill. Meaning, they make some really genuine stuff. Located about an hour south of Minneapolis, Faribault Woolen Mill is holding a grand two-day tent sale this weekend. And could we ask for better weather for a tent sale of wonderful woolly items? At the sale, you'll find one-of-a-kind rarities, discontinued items and more in the mill's selection of fine blankets, throws, scarves and accessories. With discounts up to 85 percent, and most items at at least half off, no one on your shopping list will be chilly this season. So get in the car, watch the changing leaves go by, and get your best woolen winter cocoon going for the seasons to come. -Allison Shilinski
Click HERE for the Facebook page
FRIDAY, SEPTEMBER 26
Elizabeth Erin Fowler and Sara Syverhus Art Opening
@ Hairetic Salon
4301 Bryant Ave S
Minneapolis
7-10 pm / Free
Hairetic Salon looks forward to decking out their walls with fresh art by two lovely ladies, Elizabeth Erin Folwer and Sara Syverhus, this week. Sara Syverhus is an artist whose mediums know no bounds, from chairs to napkins and skirts to shirts, she will put a spark into any old item you might leave laying around. Elizabeth Erin Fowler from Houston, Texas is an accomplished painter in large scale and commission work and face painter extraordinaire. Erin is now focusing on smaller scale, intricate work inspired by dreams. Between the two, there is a wonderful, if not whimsical, overlap in imagery. At this show, you might find siamese twins as zebras or ballerinas, lace cheetahs or meowing tigers, and lots of twinkles. Visit these vibrant artists at their opening this Friday. -Allison Shilinski
Click HERE for the Facebook event
FRIDAY, SEPTEMBER 26
Conversation Portraits: For the One Who
@ The Soap Factory
514 2nd Ave SE
Minneapolis
5-8 pm / Free
A sort of literary riff on Marina Abramović's iconic The Artist Is Present, Conversation Portraits: For the One Who is an exploration of an artist's very personal interaction with her audience. It's the brainchild of Minnesota multi-disciplinary artist, an art professor at the University of Minnesota whose backgrounds spans visual art, independent publishing and critical and creative writing. In interview-based art project Conversation Portraits, she merges these disciplines. With the help of a 1960s Royal manual typewriter, she writes impromptu poems about the lives of audience members based on short interviews, culminating in a collection of the poems that will be published following the series. This will be the second to last of eight events hosted at the Soap Factory since April, with one final date planned for October 10; no appointment needed to be interviewed. -Jahna Peloquin
Click HERE for the Soap Factory site
FRIDAY, SEPTEMBER 26
Inventory: New Paintings by Lisa Bergh and Andrew Nordin Opening Reception
@ Janet Wallace Fine Art Center
Fine Arts Commons 105
Macalester College
130 S Macalester St
St Paul
7-9 pm / Free
Like many artists, Lisa Bergh and Andrew Nordin find inspiration in their surroundings. For them, the idea of place—in their case, rural Minnesota—is key. In 2007, they formed ARThouse, a phantom, residential exhibition space in their New London, Minnesota, home. More recently, they formed the Rural Aesthetic Initiative, a joint project that combines their individual studio practices and collaborative projects under one moniker. In Inventory, the pair present two distinct concepts through shared and individual images, with Nordin's rugged, abstract landscapes contrasting and melding with that of Bergh's 2-D works on paper and small sculptures—exploring themes of memory and place, and the beautiful and the ugly. -Jahna Peloquin (Image: Signal/Noise (detail) Andrew Nordin, 2014)
Click HERE for the Macalester College gallery site
FRIDAY, SEPTEMBER 26
Bike Art Mpls
@ Shinola
228 Washington Ave N
Minneapolis
5-10 pm / Free
ARTCRANK is back to its birthplace, and this year it's teaming up with American-made watch and bicycle manufacturer Shinola (yes, like that one scene from The Jerk). You'll see new posters by Chuck U., known for his peculiar, earthy and somewhat psychedelic beasts, bearded men, cats and old-timey things. There will be prints from Erica Williams whose illustrations of dark nature are colored deeply by magic and legend. Adam Turman also returns, whose numerous representations of the Midwest are hard to miss. There will be a limited-edition, signed and numbered print for $50, with proceeds benefiting Full Cycle, a nonprofit bike shop that supports, employs and trains homeless youth in Minneapolis. This show will also include an ARTCRANK retrospective covering U.S. and European shows. -Mike Jones
Click HERE for more information
FRIDAY, SEPTEMBER 26 – SUNDAY, SEPTEMBER 28
Ralph Lemon: Scaffold Room
@ Walker Art Center
Burnet Gallery
1750 Hennepin Ave S
Minneapolis
7 pm & 9:30 pm Friday, 8 pm Saturday, 7 pm Sunday / $25
It's hard to accurately define Ralph Lemon. While his work does fall under the umbrella of performance art, it regularly blurs the lines between instillation, exhibit, lecture, and more. For the world premiere of his latest piece Scaffold Room (so named for the instillation that he built that serves as the set), his "lecture-performance-musical" uses live performance (from actresses Okwui Okpokwasili and April Matthis, who channel everyone from Beyoncé, Moms Mabley, Amy Winehouse, Adele, and more) and video performance (featuring the extended family of Lemon's long-time collaborator Edna Carter in rural Mississippi) to reflect and refract the notions of the female artist; from urban to rural, from past to present to future. -Todd O'Dowd
Click HERE for Tickets and More Information
FRIDAY, SEPTEMBER 26 – SUNDAY, SEPTEMBER 28
Minnesota Orchestra Season Opening Concert
@ Orchestra Hall
1111 Nicollet Mall
Minneapolis
8 pm Friday & Saturday, 2 pm Sunday / $25-85
It has been a hell of a year for Minnesota Orchestra. As it enters its first full season in the newly remodeled Orchestra Hall, the entire classical music world is watching with bated breath to see if it can artistically recover the ground lost due to its drawn out labor disputes over the past few years. Fortunately, music director Osmo Vänskä is opening the season for the general public with a pair of works specifically chosen to showcase not only his conducting prowess but the full might of the Orchestra as a whole. The program will begin with guest cellist Alisa Weilerstein soloing in Samuel Barber's fiendish Cello Concerto. And to sell the idea that the Orchestra is truly back in business, the program will end with Gustav Mahler's Symphony No. 2 (a.k.a. the "Resurrection" symphony) featuring singers Linh Kauffman and Adriana Zabala along with the mighty Minnesota Chorale.  -Todd O'Dowd
Click HERE for Tickets and More Information
FRIDAY, SEPTEMBER 26
Freeman (feat. Aaron Freeman of Ween) w/ Arc Iris
@ Turf Club
1601 University Ave W
St Paul
8 pm / 21+ / $20
So I was never a Ween fan. I had a friend who played "Push The Little Daisies" at me until my ears bled, and the band themselves bailed on me (because they were too stoned! Seriously!) on an interview. That said: I find some of what they did pretty interesting in retrospect, and even more, I find pretty much everything Aaron Freeman (aka Gene Ween) has done really interesting. Beyond the goofy stoner humor lies an incredibly gifted musician and songwriter, and even though there's still a slight layer of irony to everything he does, he manages to do some really cool stuff (like: who else would have the balls to do an entire album of Rod McKuen covers? Seriously). Freeman is the album title and the name of his new band, and it's really really good, and I can only imagine it will be amazing live. Okay, so I take it back—maybe I'm a little bit of a Ween fan. -Jon Hunt
View the First Avenue event page for more information
FRIDAY, SEPTEMBER 26 & SATURDAY, SEPTEMBER 27
Downtown Music Festival Minneapolis
@ Skyway Theatre and the Loft
711 Hennepin Ave
Minneapolis
7 pm Friday & Saturday / 18+ / Varying prices for individual shows, $56 2-day general admission
New York-based label Downtown Records started hosting a music festival on the Lower East Side back in 2011 to celebrate, well, downtown and music. That initial festival has since spiraled subsidiaries into four additional cities, one of which landed in Minneapolis—a reverent testament to our strong, tasteful music scene. The top names at this year's festival include Deafheaven, the drone-heavy Pitchfork darlings of yesteryear; Nosaj Thing, the Los Angeles-based electronic producer akin to Flying Lotus; and Future Islands, the dynamic pop trio who took Letterman by storm earlier this year, which many consider the best Late Night performance since TV on the Radio performed "Wolf Like Me" back in 2006. These artists and more make for a very promising lineup. But trust us when we say Future Islands are one of the most exciting pop groups making music in recent memory. Frontman Samuel T. Herring's outlandish dance moves and over-the-top stage antics combined with the group's danceable, synth-laden melodies make for an arresting performance. And that's just one of 10 performers over two days. -Anthony Iverson
Click HERE for information on Friday's shows and click HERE for information on Saturday's
Click HERE for ticket information
FRIDAY, SEPTEMBER 26
The Telescopes w/ Comets-ov-Cupid, Flavor Crystals, Jason Edmonds of Magic Castles
@ HiFi Hair and Records
1637 Hennepin Ave S
Minneapolis
8 pm / 21+ / $7
Holy cow, The Telescopes. If you're gonna talk pure, undliuted, amazing psychedelia, their name has to come up, because of all the shoegaze wave of bands, to which they nominally belong, they are by far the strangest and trippiest. For my money, "High On Fire" is one of the two or three best singles of that entire era, and unlike their contemporaries, the 'scopes have continued unabated, making music that is increasingly droney, spacey and utterly weird. Like go listen to Auditory Illusions, which has a 14-minute drone epic called "Flying/Transmutations/A Cabin In The Sky" that pretty much hovers around one note. NIFTY. Love. Comets-ov-Cupid are pretty much the same deal—oh, the glorious spacerock of their 20-minute epic "Metalgazer." And you guys know from past reviews that we love Flavor Crystals and Magic Castles, so this is some droney psych goodness. -Jon Hunt
View the Facebook event page for more information
FRIDAY, SEPTEMBER 26 & SATURDAY, SEPTEMBER 27
Lizzo & Caroline Smith w/ GRRRL PRTY presents TAWST
@ First Avenue
701 1st Ave N
Minneapolis
7 pm Friday, 8 pm Saturday / 18+ / Friday: $16 advance, $20 door (Saturday SOLD OUT)
Both Lizzo and Caroline Smith are musical phenomenons here in Minneapolis (seriously: listen to their collaboration track "Let 'Em Say" and tell me these two aren't destined to go somewhere big), and are both starting to creep into the rest of the country and world. Both strong, talented, independent ladies write the kind of catchy music you can't resist while also including lyrics about feminism, the trials and tribulations of life and love, racism, sexism, and rising above it all as the victor. Through originally planned to be just one night of tag-team talent, the quickness that the show sold out for this Saturday practically necessitated a show on Friday night as well. The two friends and empowered women will also be putting the proceeds of that awesome single together toward the Women's Foundation of Minnesota to help encourage girls and women to be proud to empower themselves, too (you can donate here if you would like to support their mission). -Alicia Neubauer
Click HERE for more info from First Ave
Click HERE for tickets for Friday's show
FRIDAY, SEPTEMBER 26
Nightosaur vinyl release w/ Gay Witch Abortion and Bongonya
@ 331 Club
331 13th Ave NE
Minneapolis
10 pm / 21+ / Free
This Friday, the 331 club will play host to a vinyl release for what Hymies Record store labeled in 2012 "The Funnest Band working in Minneapolis." Local metal band Nightosaur is on their way to Northeast Minneapolis to push their sound into probably one of the most acoustically fitting dive bars we have to offer.  It's been said that most of the metal heads lost interest in the genre after leaving the suburbs, while finding punk and grunge more fitting to the urban scenes, so if a band is going to come together to do it justice, without making us feel like we are apart of a throwback, look no further because Nightosaur is here to deliver that authentic sound with the touch to push the genre forward. Now press it all to vinyl. Local heavy hitters Gay Witch Abortion and Vernon Wayne  have also been added to the night's bill. -Preston Rogosheske
Click HERE for more information.
FRIDAY, SEPTEMBER 26
Toki Wright & Big Cats Album Release w/ P.O.S.
@ Icehouse
2528 Nicollet Ave S
Minneapolis
10:30 pm / 21+ / $10 advance, $12 door
Toki Wright & Big Cats take over Icehouse in south Minneapolis on Friday night to celebrate the release of their new album, Pangaea. The experimental rapper/producer collaboration has had a very busy year from touring with Atomosphere this winter for the "Welcome To Minnesota" tour to playing for thousands of rap fans at this summer's sold out Soundset Festival. Pangaea is a beautiful mix of the innovative rap Wright is known for and the hip hop/ trap/synth vibes Big Cats brings to the group. Album standouts include "Overheard," "Gatekeepers," and "This Man This Woman" an incredibly sexy tune featuring Carloline Smith. This show will also feature Doomtree rapper P.O.S. This Icehouse show is 21+ and kicks off at 11 pm, so get there a little early to get a good spot because it's gonna be a very intimate evening with some of the Twin Cities best artists. -Gigi Berry
Click HERE for more information.
FRIDAY, SEPTEMBER 26
Web of Sunsets Tour Kickoff w/ Suzie, Holly Hansen and the Velveteens
@ Hexagon Bar
2600 27th Ave S
Minneapolis
10 pm / 21+ / Free
In one of the most accurate descriptions to be found in a band name, trippy folk band Web of Sunsets is never showy, never forceful. Guitars, vocals and the occasional sample trade space but never dominate. They are about to tour the U.S., and you should send them off at the Hexagon. Helping send them off is Suzie, the "post-gender" brainchild of Night Moves member Mark Ritsema, providing a 70s-style synthy glam rock feel. Also playing is Holly Hansen, the guitarist from grungy ambient (or sometimes ambient grungy) Zoo Animal. And if that wasn't enough fun, come check out trippy beach party rock by The Velveteens. -Mike Jones
Click HERE for more information.
FRIDAY, SEPTEMBER 26
Hipshaker
@ Kitty Cat Klub
315 14th Ave SE
Minneapolis
9 pm / 21+ / $5
Soul record nights have abounded in the Twin Cities as of late, but Hipshaker is one of the originals. The night, which called Jitters home before heading to its current digs at the Kitty Cat Klub, just celebrated its 11th year with an all-out soul dance party. Tonight per usual, resident DJs Brian Engel, Greg Waletski and George Rodriguez will spin deep cuts from their crates of rare vinyl 45s.
Click HERE for the Facebook Invite
SATURDAY, SEPTEMBER 27
(Runs through November 8)
F+C@SEVEN Opening Reception
@ Form + Content Gallery
210 2nd St N
Minneapolis
6-8 pm / Free
It doesn't seem possible, but progressive Minneapolis gallery Form + Content is celebrating seven (!) years of nurturing diverse artistic practice and thoughtful dialogue and and an aspiration to link personal expression to broader social contexts With those goals in mind the over 60 exhibitions the gallery has curated to date have touched on such broad issues as the Minnesota housing crisis, the history of the GLBT movement and many other historical topics as well as fostering a deep commitment to supporting inquisitive and inspired studio practices from artists both local and with a global reach. F+C@SEVEN is an exhibit that celebrates this legacy, uniting past and present gallery members for the first time to showcase a variety of perspectives and personalities in a collaborative venture. If past exhibits from this ambitious and socially conscious gallery are any guide F+C@SEVEN is sure to be a fascinating and worthy addition to your weekend plans. -Anthony Enright
Click HERE for Form + Content's website
SATURDAY, SEPTEMBER 27
Meditations Opening Reception
@ Veronique Wantz Gallery
125 N 1st St
Minneapolis
5-8 pm / Free
North Loop's Veronique Wantz Gallery abstract hosts an evening of abstract, contemporary artworks by a national group of painters including Dominique Samyn (New Mexico), Stan Berning (New Mexico), Jim Hillegass (Minnesota), Tracy Lynn Pristas and Annie Rodrigue. The featured artists of Meditations seem to share the connecting thread of nature: Samyn's "Mustang Series" depicts the graceful power of horses, mules and wild mustangs, awash in rich color; Berning's oil and watercolor paintings are evocative of the sweeping vistas of the New Mexico landscapes; Pristas' large-scale, vibrant, abstract paintings depict landscapes; and Hillegass' watercolors take on architectural and botanical shapes. -Jahna Peloquin
Click HERE for the Veronique Wantz Gallery site
SATURDAY, SEPTEMBER 27
Leslie Barlow: Distance and Dreams Opening Reception
@ Northrup King Building
1500 Jackson St NE #427
Minneapolis
7-10 pm / Free
Despite her youth, the work of Minneapolis painter Leslie Barlow is sophisticated beyond her years. Her dreamlike, large-scale figurative oil paintings explore themes of human relationships, femininity, sexuality and gender roles through implied narratives and abstraction. The artist, who was recently accepted into the Master of Fine Arts program at the Minneapolis College of Art and Design, has already received recognition for her work, including a recent honorable mention nod in the Minnesota State Fair Juried Exhibition in 2013. Tonight, she debuts a new series of paintings in which the female form is boldly, beautifully front and center. -Jahna Peloquin
Click HERE for the Northrup King site
SATURDAY, SEPTEMBER 27
New Work by Carl Bretzke & David J. Cunningham Opening Reception
@ Douglas Flanders & Associates
818 W Lake St
Minneapolis
6-9 pm / Free / On view through October 18
Longstanding Minneapolis representational painters Carl Bretzke and David J. Cunningham have both mastered the art of capturing the beauty in the mundane. Cunningham is known for his textured snapshots of city life, both on the streets and in dimly lit taverns; meanwhile, Bretzke focuses his lens on landscapes—snowy, abandoned city streets, quiet small-town intersections and sprawling, tropical vistas. Both artists play with light and framing like a photographer, making for some engaging, atmospheric imagery. -Jahna Peloquin
Click HERE for the Douglas Flanders & Associates site
SATURDAY, SEPTEMBER 27
WHO.WHAT.HAIR Launch Party
@ BANGbang Salon & Creative Space
11 W 38th St
Minneapolis
6-10 pm / All Ages / Free
Break out those party shoes, because this Saturday night, you are leaving the house. Rarely does a lookbook launch party have it all, but the first edition of WHO.WHAT.HAIR is celebrating its debut at BANGbang Salon with an un-missable mix of food, music and live art. With friends like Bearfox Chalk, MiMi Design, Landscape Love, Courtney Yasminey Band and NYLONSADDLE all in attendance, this event offers plenty of culture and inspiration to take in before you head out to da club. While you're there, be sure to hit up Red Wagon Pizza, whose "Beet It" pie was recently featured on the cover of Mpls St Paul Magazine's Best Pizza edition. -Beth Hammarlund
Click HERE for the Facebook event
SATURDAY, SEPTEMBER 27
Mill City Oktoberfest
@ Mill City Museum
704 South 2nd St
Minneapolis
8 am-2 pm / All Ages / Free
Want to experience German heritage during Oktoberfest that's family friendly? Head on over to Mill City Museum this Saturday morning for their eighth celebration of Oktoberfest. Jointly organized by Mill City Farmers Market, there's stuff to do inside the museum, outside in the Chicago Mall, and kind of both inside and outside at the same time in the Train Shed and the Ruin Courtyard (it blew up). There will be music and dancing, beer and food, cooking demonstrations, and brewing history. Honestly, if nothing at all was happening this weekend, the museum and its surroundings are beautiful and historic and we would recommend going there, so why not make it this weekend? -Mike Jones
Click HERE for more information.
SATURDAY, SEPTEMBER 27
11th Annual Full Fashion Panic
@ Minneapolis College of Art and Design
2501 Stevens Ave
Minneapolis
7 pm / All ages / $15 advance, $20 door
Part of the annual Mechademia (né Schoolgirls and Mobile Suits) anime and manga convention, this year's Full Fashion Panic event links fashion and anime to create a runway show inspired by Japanese street style. Participating designers include Detroit-based Kinki Kitty plus local lines Madkitsune Designs, Haus of Elle by Lauren Roberts, Punkktual by recent U of M apparel grad Lucie Biros, N By Payton and [damn]aged by Hitomi K. Also on hand will be special guest Novala Takemoto, a Japanese author and fashion designer who has been frequently featured in the Gothic & Lolita Bible, who we hope shows a few designs of his own. DJ FooLProoF of the Forever Young dance night DJs.
Click HERE for more information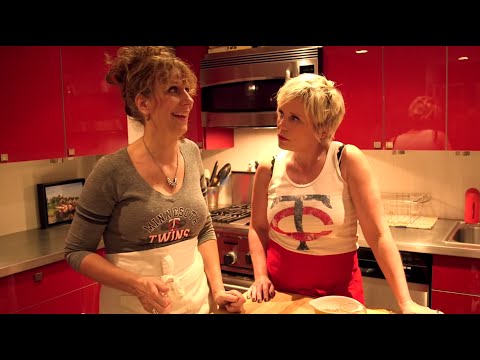 SATURDAY, SEPTEMBER 27
V to Shining V Minnesota
@ Amsterdam Bar and Hall
6 W 6th St
St Paul
7 pm doors / 21+ / Free
There are some shitty-ass laws in this country. How do we stop them? First thing's first: getting familiarized with them. We only ask that you don't get pissed off alone. Tonight, join Lady Parts Justice and local host Lizz Winstead as they celebrate "V to Shining V," the first annual, nation-wide movement that uses comedy, culture and digital media to remove bodily autonomy-hating local politicians in 2014 and beyond, not to mention get people off their asses and reclaim their rights. Minnesota's installment will feature performances from comedians Kate Conner and Jenn Schaal, plus live sets from Sam Breckenridge, Desdamona, Maria Isa, Mayda, Lucy Michelle, Prairie Fire Lady Choir, RuDeGiRL and the Jayhawks. Plus, enjoy special guest performances from Burlesque's Shelia Rouse and MN Roller Girl Betsy Wrecksie, play hilarious, politically-charged games and prepare to scheme, scheme, scheme our way into procuring a douche-bag-free political ballot. Hail to the V! -Juleana Enright
Click HERE for the Amsterdam Bar & Hall site
SATURDAY, SEPTEMBER 27
Opening: The Cake Lady Speaks by Bonnie Heller
@ Traffic Zone Center for Visual Art
250 3rd Ave N
Minneapolis
6-9:30 pm / Free
Bonnie Heller is a Minneapolis-based painter and sculptor currently creating meaningful artwork centered on cakes. Springing out of the timeless questions that an artist asks about how it is we survive, human ritual and the cycles of plant life and the earth, Bonnie's cakes demand to be painted. The cakes are symbolic of these questions and of time markings in human's lives, the important gatherings for birthdays, weddings, holidays and funerals. It's no surprise to see the cakes painted on anthropomorphic surfaces, coming to life with the impression of movement and celebration, with colors as rich as the cakes themselves and the moments that they exist for. Rich, beautiful, tantalizing and incredibly tasty looking, Bonnie Heller's The Cake Lady Speaks is an art show saturated with substance. Get some food for thought, and your dessert, at the opening of The Cake Lady Speaks with Bonnie Heller at Traffic Zone this Saturday. -Allison Shilinski
Click HERE for more information
SATURDAY, SEPTEMBER 27
(On View through October 25)
Farida Hughes: Actors and Spectators Opening Reception
@ Kolman & Pryor Gallery
Northrup King Building, St. 395
1500 Jackson Street NE
Minneapolis
7-10 pm, Gallery Hours: Thursdays 5-9 pm, Saturdays Noon-4 pm, All other days by appointment only
Some artists prefer to work "far from the madding crowd". Farida Hughes prefers to be in the thick of them, exploring the dynamics of people as they move through and inhabit space, on stage, in sports and in other settings where we assemble. Her colorful dots cluster and disperse in playful patterns, filling the canvas with the small loops. This is her first show at K&P and it includes both paintings and installations. K&P will provide refreshments and earnest discussions about the artwork are encouraged. On the evening of the opening reception K&P with other galleries including Veronique Wantz Gallery, Traffic Zone Gallery and Form + Content Gallery will coordinate a celebration of Form + Contents' seventh anniversary and over 70 group and solo exhibitions. -Susan Woehrle
Visit the Facebook event invite HERE.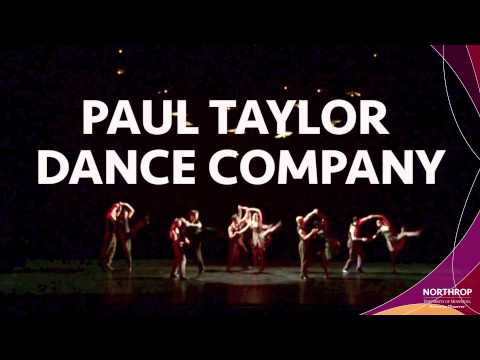 SATURDAY, SEPTEMBER 27
Paul Taylor Dance Company
@ Northrop Auditorium – Carlson Family Stage
84 Church St SE
Minneapolis
8 pm / $44-$64
When people talk about modern dance, they often talk about what they see as a lack of connection to the classical dance tradition. This is why Paul Taylor ("the naughty boy of dance" as Martha Graham famously dubbed him) and his eponymous company have been so vital for so long. The last of the great second generation of choreographers, and still going strong at 84, Taylor's choreography brought lyricism back to modern dance while incorporating his pet themes of sensuality, morality, mortality, and the general messiness of life itself that makes his works so electric and vital. For the company's one-night-only return to the Twin Cities, they are presenting three seminal works from their repertoire; the baroque pastiche Aureole (which was Taylor's first big hit), his homage to Walt Whitman Beloved Renegade, and Piazzolla Caldera, his fiery homage to tango set to the music of Astor Piazzola (and performed live by Pablo Ziegler's New Tango Ensemble – who are also performing at The Dakota the night before). -Todd O'Dowd
Click HERE for Tickets and More Information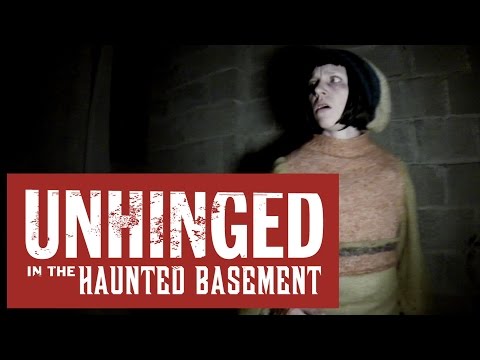 SATURDAY, SEPTEMBER 27 & SUNDAY, SEPTEMBER 28
(In Previews: Running October 3 – November 2)
Unhinged In The Haunted Basement
@ The Soap Factory
514 2nd St NE
Minneapolis
Various Times / $15 Preview Tickets
You know know that Halloween is around the corner when you see the warning signs; the air takes on a chill, the leaves start to turn, and the screams once more arise from the bowels of The Soap Factory. Now in its eighth year, the Haunted Basement has not only been one of the gallery's biggest money makers, but also happens to be one of the most acclaimed (and most feared) performances in town. For their latest edition, Unhinged, the galley is teaming up with Live Action Set artistic director Noah Bremer (who scored a massive hit there this summer with his Fringe Festival production of Crime and Punishment) to create an immersive experience that lets the audience find their own way through this maze of the macabre. So have a drink to steady your nerves, don your mask, and prepare to see what happens when your senses are unhinged with no map, nowhere to turn, and no one to trust. Just remember: the safe word is "Uncle." -Todd O'Dowd
Click HERE for Tickets and More Information
SATURDAY, SEPTEMBER 27
SPCO: Chamber Music at Flat Earth Brewing Company
@ Flat Earth Brewing
688 Minnehaha Ave E
St Paul
7:30 pm / $25
OK guys, we have reached the craft beer saturation point when the meticulously made local beer maker no longer seeks to appeal only to the burly, bearded and bemusedly bespectacled but also those with more classical tastes. This weekend, lovers of classical music can also get their brewsky fix as the St. Paul Chamber Orchestra performs at the Flat Earth Brewing taproom. The performance will be Tchaikovsky's stunning Souvenir de Florence performed by a sextet of SPCO musicians and guests; yes there will be beer samples available. After the performance take in a complimentary tour of the brewery and nab a tasty Growler of one the company's many fine beers to stash in the fridge. The event is sold out, but you can get on the list for any ticket openings HERE. -Anthony Enright
Find out more about the St. Paul Chamber Orchestra HERE
SATURDAY, SEPTEMBER 27
Glam Slam: Fall Edition
@ Gamut Gallery
1006 Marquette Ave S
Minneapolis
6-9 pm / 18+ / $12 advance, $15 door
Whether it's with a sibling, friend or parent (hey, some moms have trend-setting style), we've all done the classic clothing switcheroo to accomplish a free wardrobe update. Cue Glam Slam: an event that celebrates the swap. Bring your unwanted clothing, switch with others who have enviable style, and take home new looks you'll love. Anything that isn't chosen will be donated, and awards will be given out for the best pieces at the event. The bonus? Professional hair, makeup, and clothing stylists will be on site to make the look complete. -Emily Den Boer
Click HERE for more information
SATURDAY, SEPTEMBER 27
CHAT Fresh Traditions Fashion Show
@ Grain Belt Studios
79 13th Ave NE
Minneapolis
6 pm doors, 7 pm show / All Ages
Though the Twin Cities haven't had as defined a Fall Fashion Week as we have in years past, we've certainly had quite a few strong runway shows over the past several weeks. The trend continues this Saturday night with the Fresh Traditions Fashion Show at the Grain Belt Studios in Northeast. Brought to you by the Center for Hmong Arts and Talent, this long-running fashion show made its debut in 2007 and features a roster of Hmong designers who take inspiration from their culture while embracing a modern fashion-forward sensibility. Though there's a lot of variety in the line-up, each designer is required to create at least one look using traditional Hmong fabrics. The Twin Cities are lucky to have such a vibrant Hmong community and an inspiring fashion community, and the fusion of both at one event promises audience members a taste of what makes our cities so creative and interesting. -Beth Hammarlund
SATURDAY, SEPTEMBER 27
40th Anniversary Concert Series: The Suburbs
@ The Cabooze
917 Cedar Ave
Minneapolis
8:30 pm / 18+ / $15 advance, $20 doors
Last year, the Suburbs managed to come back with a Kickstarter-funded album that was every bit the fun party jam that their '80s albums were, and that's saying something. I loved the hell out of that thing from the moment I heard "Turn The Radio On" (a perfect horn-fueled single) and it managed to endure a year of heavy listening to still sound fresh as hell. Chan Poling is still every bit the sly, witty guy he ever was (kind of like a less-serious Bryan Ferry has always been my take) and the group still knows how to whip things into a danceable frenzy. And who doesn't love Beej's whiskey-soaked "What's It Like Out There?" (not to mention his Beatles Project take on "Taxman"—hot damn). The 'Burbs make their return to Minneapolis this Saturday at the Cabooze. L'Assassins and the Rodents open. -Jon Hunt
Click HERE for more information.
SATURDAY, SEPTEMBER 27
Lollygagloser
@ Grumpy's Bar Downtown
1111 Washington Ave S
Minneapolis
2-9 pm / 21+ / Free
Much of the general public can identify Lollapalooza as the giant three-day festival in Chicago started by that weird guy from Jane's Addiction a long time ago. In fact, that's pretty factual, and that weird guy started it in 1991. Grumpy's wants to take us all back in time to that glorious summer 23 years in the future this Saturday, where they will host some amazing local artists who will cover and essentially re-enact that 1991 lineup: Kiss or Kill as Souxsie and the Banshees, The Outstanding Achievements in the Field of Excellence as Jane's Addiction, Nine Inch Ailes as Nine Inch Nails, San Dimas as The Butthole Surfers, In Defence as Body Count, and Disasteratti as Rollins Band. Perry Ferrell may have started the Lollapalooza ball rolling, but Grumpy's is keeping the dream alive this weekend out in the (fleeting) sunshine, so bust out that flannel, nose ring and those Doc Marten's. -Alicia Neubauer
Click HERE for more info and the Facebook event
SATURDAY, SEPTEMBER 27
Cassette Store Day at Dead Media
@ Dead Media
3330 E 25th St
Minneapolis
1-6pm / All Ages / Free
International Cassette Store Day is this Saturday and two local shops will be hosting events to celebrate the forgotten media, Electric Fetus and the brand new Dead Media store. It's a perfectly fitted event for Dead Media, who will be selling exclusive tape releases, expecting hundreds of newly arriving cassettes, and co-hosting live music every hour with Milk Wax Records. Not all of the in-store line-up has been released, but we expect some serious lo-fi supporters to join the mix. Frankie Teardrop is technically on tour but will open things up around 2 pm before heading back on the road. Noise pop artists Frances Gumm (who gets their name from Judy Garland, before she found stardom) will take over at 3 pm. The psychedelic surf pop group out of South Minneapolis, So Big, will be up at 4 pm. The rest of the line-up is TBD. Stop over to celebrate the resurgence of Dead Media! -Preston Rogosheske
Click Here for more Info on the Event.
SUNDAY, SEPTEMBER 28
The Rockstars Get Sherlocked: Stories inspired by Sir Arthur Conan Doyle
@ Bryant Lake Bowl
810 W Lake St
Minneapolis
6 pm doors, 7 pm show / All Ages / $15 ($10 for seniors, students, and Fringe button-possessors)
We're long-time fans of the Rockstar Storytellers here at l'étoile, and this may be their most anticipated show yet. This Sunday, the oratory collective raises the stakes to the highest possible level: MURDER. The rockstars will be tackling the the many tales of Sir Arthur Conan Doyle, a brilliant author who's responsible for the beloved Sherlock Holmes and some seriously twisted stories. (For real, this guy had a messed up imagination.) Without this guy, Peanut and Curly Fu fan fiction wouldn't exist! Can you imagine? We don't want to live in that world and neither do you, so come pay your respects to the man responsible for some of the best homoeroticism and mysteries of all time. Spoiler: The orangutan did it. -Beth Hammarlund
Click HERE for the Bryant-Lake Bowl site
SUNDAY, SEPTEMBER 28
Wits with Colin Hanks, Father John Misty & Har Mar Superstar
@ Guthrie Theater
818 S 2nd S
Minneapolis
7 pm / $35-45
Not content to stay in their ancestral home at the Fitzgerald Theater in St. Paul, this season Wits is roaming all over the place, landing this week across the river in Minneapolis at the Guthrie Theater. Guests include actor Colin Hanks (yep, that Hanks) whose recent Emmy nomination for FX's critically acclaimed mini-series Fargo should endear him to Minnesota audiences. Naturally gifted with impeccable comic timing, Hanks is sure shine on the Wits stage. Musical guest Father John Misty is rightly beloved by Twin Cities audiences, playing memorably at First Ave last spring. Josh Tillman (who records under the Father John Misty moniker) produces music that's an absurdest fever dream and performs with a manic energy that's both exhilarating and exhausting, and he'll be joined by his pal, just-added special guest Har Mar Superstar. Always a wild card, we're a little bit afraid for Jon Moe and maybe even more so for the Wits editing staff. It's likely to be wild and unpredictable night with these two guests. -Anthony Enright
Tickets are still available HERE
Click HERE for our interview with Wits host John Moe
SUNDAY, SEPTEMBER 28
Panda Bear w/ Yacht & Blues Control
@ Fine Line Music Cafe
318 N 1st Ave
Minneapolis
7 pm / 18+ / $25
Of the Animal Collective dudes, Panda Bear is the most obviously influenced by circa-Smiley Smile Brian Wilson. His stuff has that same sense of wacky experimentation, limited instrumentation, home-studio roughness and glorious melody/harmony coupled with an extremely bent/trippy worldview that twists the whole thing into a weird-ass whole. I liked his last album, Tomboy, a lot—it's a lot less straight-up electronic than the Collective does with a whole lot more melody and groove, if that makes sense (do you get the feeling that Animal Collective are trying to get people to stop dancing? I do). Forthcoming record is apparently titled Panda Bear Meets The Grim Reaper, and isn't THAT cool? -Jon Hunt
View the First Avenue event page for more information.
SUNDAY, SEPTEMBER 28
Lykke Li w/ Mapei
@ First Avenue
701 1st Ave N
Minneapolis
7 pm / 18+ / $30
Swedish indie pop singer Lykke Li takes over the Mainroom at First Ave in support of her most recent release, I Never Learn. The singer-songwriter has a long string of hits you've probably heard in your favorite TV shows and movies including "I Follow Rivers," "Get Some" and "Youth Knows No Pain." Her most recent release includes radio hits "I Never Learn" and "No Rest For The Wicked" and follows the same formula of sexy pop songs that she's known for. Consider this show if you're a fan of other Swedish pop singers like Robyn or MØ. The incredibly sultry and broody vocals of Lykke Li can't be missed, so head to First Ave and catch this show on Sunday night! -Gigi Berry