Weekend What's What: 9/18-9/21
by Anthony Iverson
EDITOR: ANTHONY IVERSON / CONTRIBUTORS: TODD O'DOWD, JAHNA PELOQUIN, JULEANA ENRIGHT, ANTHONY ENRIGHT, JON HUNT, BETH HAMMARLUND, NILES SCHWARTZ, ALICIA NEUBAUER, MAGGIE LAMAACK, SUSAN WOEHRLE, RENE MEYER-GRIMBERG, PRESTON ROGOSHESKE, GIGI BERRY, JAKEY EMMERT, MIKE JONES, ELIJAH RANKIN / HEADER IMAGE: CAROLINE ROYCE
This weekend is jam-packed with big events! From Third Thursday at the MIA, to NEEMA's annual fall exhibit, to Flip Phone's salute to Robyn, to Open Streets in both Minneapolis and St. Paul, to Minnesota Opera's massive season-opening gala, to the return of Forever Young to First Avenue, there is so much to do this weekend. Not only that, we've added a rare Monday night event to the list as the theatre kids in town celebrate with the ultimate cast party at the Ivey Awards. And that's not even mentioning all of the great music shows and art exhibits going on this weekend in the Twin Cities.
Read on and enjoy this fantastic fall weekend!
xo-l'étoile
THURSDAY, SEPTEMBER 28
Third Thursday: Make Your Mark with AIGA
@ Minnesota Institute of Arts
2400 3rd Ave S
Minneapolis
6-9 pm / Free
If you're feeling creative, this month's Third Thursday is for you. For the fourth year in a row, local design organization AIGA Minnesota will take over the MIA's Third Thursday for a free night full of art and design. Illustrating pros Leslie Olson, Marla Bonne, Phen Grant and Meher Khan will be onsite help guests try their hand at making some of their own art. If you're less into making, and more into watching,  political cartoonist Kevin Kallaugher will be in the Drawing Studio putting the finishing touches on a topical editorial cartoon for the week's news. Guests can also explore "life" drawing with the Doryphoros, and check out this year's AIGA Minnesota Design Show 2014 award winners. Local newcomers Hippo Campus will also be performing live. As usual, the MIA's current exhibition, "Marks of Genius: 100 Extraordinary Drawings," will be open for viewing. Illuminating the historical and ongoing role of drawing as a means of study, observation, and problem solving, as an outpouring of the artist's imagination, and as a method of realizing a finished work of art, this exhibition holds a selection of drawings, watercolors, gouaches, and pastels dating from the Middle Ages to the present day. –Maggie LaMaack
Click HERE for More Information
THURSDAY, SEPTEMBER 18
AIGA: A to Z – Closing Reception
@ Gallery One at TractorWorks
800 Washington Ave N
Suite 111
Minneapolis
5-8 pm / Free
This new show entitled AIGA: A to Z features 26 serigraphs, one for each letter of the alphabet, created by 10 internationally acclaimed graphic designers. The entire alphabet series was first exhibited at the 45th International Design Conference in Aspen, Colorado, in June 1995 and in the nearly 20 years since has won several international design awards. The American Institute of Graphic Arts (AIGA) celebrates it's 100th anniversary this year, so come down to Gallery One at Tractorworks this weekend and help them celebrate while you take in this handsome collection of creatively rendered letters. -Anthony Enright
Click HERE for More Information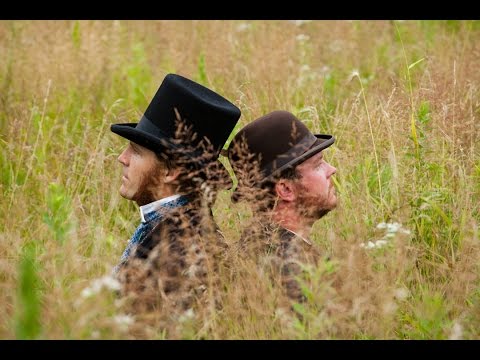 THUSRDAY, SEPTEMBER 18 – SUNDAY, SEPTEMBER 21
(Additional Performances through October 12)
Tiger Lion Arts presents Nature
@ Minnesota Landscape Arboretum
3675 Arboretum Dr
Chanhassen
Thursdays-Saturdays 5 pm, Saturday & Sunday Matinees 1 pm / $15-25
We here in Minnesota tend to fetishize the fall: the turning of the leaves, the emergence of cute sweaters, the imbibing of pumpin spice lattes, that sort of thing. So it makes perfect sense for Tiger Lion Arts to remount their ode to the natural world. First seen in 2010, this walking play tells the tale of the legendary friendship between Henry David Thoreau and Ralph Waldo Emerson and their mutual love / admiration / fetishization of the natural world. Markel Kiefer's sharp production is equally playful and meditative and her astonishing cast (with Tyson Forbes and John Catron as Emerson and Thoreau respectively; and an ensemble featuring such heavy hitters as Norah Long, Mark Rosenwinkle, Matt Sciple, and more) lends an emotional heft to the show. Best of all, Nature has the best set in town; as this walking play takes you all over the Minnesota Landscape Arboretum, please dress accordingly. -Todd O'Dowd
Click HERE for Tickets and More Information
THURSDAY, SEPTEMBER 18 & FRIDAY, SEPTEMBER 19  (Closing Weekend)
Little Lifeboats presents Raise Your Voice (Suzanne Cross): That F—ing Harriet Tubman Play
@ Bryant Lake Bowl
810 W Lake S
Minneapolis
6 pm doors, 7 pm show / $12-20
Little Lifeboats' work town has always pushed buttons, but their latest piece might just take the cake. Equal parts fractured history, meta-humor, and comedy of mis-manners, Abby Swafford's play spins a very tricky tale indeed. Suzanne Cross has been cast in a stirring play about the Underground Railroad in the role of a lifetime as Clara Barton. There's just one tiny problem: Barton was a white woman and Suzanne is African-American. Worse, the role of Harriet Tubman has gone to a white woman! Equally provocative and hilarious, Raise Your Voice is a meditation on race, history, representation, self-preservation and the cruel lengths actors will go to for a role. -Todd O'Dowd
Click HERE for Tickets and More Information
THURSDAY, SEPTEMBER 18 – SUNDAY, SEPTEMBER 21
(Additional Performances through October 19)
The Mystery Of Irma Vep
@ Jungle Theater
2951 Lyndale Ave S
Minneapolis
7:30 pm Tuesdays-Thursdays, 8 pm Fridays & Saturdays, 2 pm & 7:30 pm Sundays / $25-43
One of the most unique things about Jungle Theater — aside from their lengthy history of some of the most acclaimed productions in the Twin Cities — is their penchant for occasionally remounting said acclaimed productions from time to time. The latest production in the Jungle's history to get the remount treatment is The Mystery Of Irma Vep, Charles Ludlam's gleefully campy, deadly accurate, gut-busting homage to the Victorian Penny Dreadfuls which played the theater back in 2010 to rave reviews. Featuring a dimwitted Lord and Lady, a long-suffering housemaid, a dubious farmhand, and more vampires, mummies, ghosts and werewolves than should ever be allowed in any play, director Joel Sass' production pushes the comedy to the extreme. And considering this play is performed at a breakneck pace by two actors playing all the roles (Bradley Greenwald, who is reprising his performance from the original production, and Stephen Cartmell) it's no mystery why this Mystery is such a laugh riot! -Todd O'Dowd
Click HERE for Tickets and More Information
Click HERE for Todd O'Dowd's full review of the show

THURSDAY, SEPTEMBER 18
anti ii
@ The Midnight Brigade
1830 E 35th St
Minneapolis
7-10 pm / Free (Donations appreciated)
This nuit affair comes dipped in the blood, sweat and tears of electronic aficionados and audio heads. Back for a second installment of the ANTI series of "live fuckin' electronic music," newest gallery scene the Midnight Brigade presents a well-curated night featuring four live act from all spectrums of the electronic umbrella. Tonight's show includes sets from house, techno, bass and more beats from DJ Carter Grimes, electronic black lo-fi from Minneapolis' EECEE, old-school electronic bliss from Michelle Muse, and blown out psychedelic EBM techno drudge from Mount Analog's Dreamweapon. Dance til' your ears bleed. (Photo: Josh Heckadecimal) -Juleana Enright
Click HERE for More Information
Click HERE for Juleana Enright's recent interview with The Midnight Brigade
THURSDAY, SEPTEMBER 18
Lee Fields and The Expressions with Ester Rada and Black Diet
@ Cedar Cultural Center
416 Cedar Ave S
Minneapolis
7 pm / All Ages / $15 advance, $18 door
This is where authentic soul and indie garage will all come together in a massive brew, to form a night surrounded by voices of both the nationally established and locally rising. The Cedar Cultural Center will yet again play as the perfect platform for mixing the genres of the past with the contemporary flair for a true celebration of identity. Kicking the night off is our very own Black Diet, which is lead by the soulful and anxious vocals of Jonathan Tolliver, a young man raised by a Baptist pastor who found his voice in the church and earned his footwork through competitive dancing. Following the opening performance is Ester Rada, whose vocals deeply reflect her Israeli-born Ethiopian heritage, creating the birth of Ethio-Soul and taking it on tour worldwide! Bringing it home is Lee Fields and the Expressions. Just imagine if Sonny Knight had been able to tour all his life — that's exactly what you'll get with Lee. And with the new release of Emma Jean on Brooklyn's Truth and Soul Records, expect them to take the roots of soul to the modern age. -Preston Rogosheske
Click HERE for Tickets and More Information
THURSDAY, SEPTEMBER 18
Curtiss A, The Pinata Hearts (CD Release), the Soul and Soap Scum
@ Turf Club
1601 University Ave W
St Paul
7 pm / 21+ / $5
This Thursday the Turf Club has a strong line-up of artists with a heaping dose of influences that run from the '60s to the '90s. Headlining the bill are the Pinata Hearts, a group that has struck up base in the Twin Cities by way of Florida, and who will be releasing their new album at this show (for free!). Next on the list is Curtiss A who gets his name from a Minneapolis landmark, the Curtis Hotel, and who owes the roots of his sound to one Jerry Garcia. And bringing in the support for the night are the Soul — a group founded in that 70s-style funk — and Soap Scum — a two-piece Minneapolis rock band taking after the garage rock of the '90s. -Anthony Iverson
Click HERE for Tickets and More Information
THURDAY, SEPTEMBER 18
Trailer Trash Episode IV: A New Hope
@ Theatres at Mall of America
401 S Ave
Bloomington
7:30 pm /$7
Trailer Trash is back! For those of you who've always known the truth, that the previews are the best part of seeing a movie in the theater, Trailer Trash returns with another great line-up of vintage 35 mm movie trailers dating back to the '50s. Not sure what to expect? Well, the details are kept under lock and key and guarded by a wizard-dragon, but the production team promises "a night of Van Dammage, co-eds in peril, and former athletes tackling the big screen." And after this most recent trip to trailer town, the audience will be treated to a super secret mystery movie. Fingers crossed for something with Burt Reynolds! -Beth Hammarlund
Click HERE for the Facebook event
THURSDAY, SEPTEMBER
Songwriter's Night
8 pm / 21+ / Free
@ The 331 Club
331 13th Ave NE
Minneapolis
What happens when you gather a handful of the best and brightest singers and songwriters the Twin Cities has to offer, and require them to play at least one song in their set with the theme "broken toy?" Yeah, we can't really picture it either, so that's why we're all lucky to have 331 bring us the "Broken Toys" Singer Songwriter Night this Thursday, presented by John Swardson (who got to play a solo set to open for Echo and the Bunnymen at First Ave recently!) and host Jason Nagel of 93.6 K-TWIN. Joining them are local crafters of song including Ryan Holweger of Western Fifth, Joe Roberto of Poverty Hash, Maggie Morrison formerly of Lookbook and currently of Votel, Brian Vanderwerf from Eleganza, Gabe Douglas of the4ontheFloor fame as well as Silverback Colony and solo, Martin Devaney of The Crossing Guards and solo work, and finally Americana queen Andra Suchy. It will be incredibly interesting to see what all this talent can do within a theme, so get over to the 331 Club (which, as always, requires no cover) and find out! -Alicia Neubauer
Click HERE for the Facebook Event Page
THURSDAY, SEPTEMBER 18
Dancing (Not) On My Own: Flip Phone Does Robyn!
@ Honey
205 E Hennepin Ave
Minneapolis
9:30 pm / 21+ / $5
Flip Phone is back for another diva-inspired dance party and this time they're honoring Swedish princess ROBYN! So head down to Honey where DJ Fancy Restaurant  is gonna spin the hottest hit's from Robyn, Ace of Base, Lykke Li, Cardigans, Bjork, Aqua, Roxette, Abba, Miike Snow and more all night long! The beautiful Nikki Vixen will also in the house performing Robyn songs throughout the night. Flip Phone knows we love drink specials so $4 taps and rails 'til midnight is definitely happening and they even have their own $4 specialty cocktail for the evening: the INDESTRUCTIBLE! If you've never been to a Flip Phone party, make this one your first and get ready for an evening of great fun, music and dancing on one of the few nice evenings we have here in our glorious city! -Gigi Berry
Click HERE for More Information
FRIDAY, SEPTEMBER 19
(Runs through October 17)
Edie Overturf + Derek Van Gieson: In Search of…
@ Public Functionary
1400 12th Ave NE
Minneapolis
Opening: 7 pm-12 am / Free
Gallery Hours: Thursday 3-7 pm, Friday 7 pm-midnight, Saturday 2-6 pm.
In the first ever Public Functionary exhibit featuring two artists who live and work in the Northeast Minneapolis Arts District, Public Functionary's fall exhibition features printmaker Edie Overturf and newcomer illustrator/painter Derek Van Gieson. Their exhibit In Search Of… examines narrative, truth and culture through a conceptual collaboration presented as a visual storybook. The collaboration took place between the two artists over the past year, and began by creating the stories of five "tribes." Overturf and Van Gieson first worked separately from each other, developing two distinct story threads, which they later shared to incorporate the culture of the imagined groups into respective story lines. The result provides a narrative that inspects the act of narration, melding Overtuf's relief prints, screenprints, woodcuts, monotypes and mixed media with Van Gieson's ink and coffee stain illustrations. -Maggie LaMaack
Click HERE for the Public Functionary site
Click HERE for Juleana Enright's exclusive interview with Edie Overturf and Derek Van Gieson
FRIDAY, SEPTEMBER 19
Altered Esthetics presents "What's Your Shutter Speed?" Speed Mingling and Artist Reception
@ Glam Doll Donuts
2605 Nicollet Ave
Minneapolis
7 pm / Free
Are you interested in experimental photography? Chatting with interesting artists? Dating? Donuts? If you answered "yes" to any of these questions, you should make your way over to Glam Doll Donuts on Friday night for a healthy dose of art, mingling, and carbo-loading. Altered Esthetics September group show, ::shutter::, features the work of five local photographers who are each intent on twisting and bending what we imagine when we think of traditional photography. And at this particular reception for their work, single-mingling is very much encouraged. Singles events are typically cheesy affairs, but the only cheese that will be present at Glam Doll on Friday night is the provolone and muenster that they use in their savory creations. ::shutter:: will be on view at Glam Doll through October 5, but this weekend's artist reception is definitely the night you don't want to miss, -Beth Hammarlund
FRIDAY, SEPTEMBER 19
(On View through October 5)
NEMAA Presents: The 2014 Fall Fine Arts Show Opening Reception
@ Solar Arts Building, 3rd Fl Gallery
711 15th Ave NE
Minneapolis
6–9 pm / Free / 5-9 pm Thursdays & Fridays, Noon-5 pm Saturdays & Sundays
Put on annually by the Northeast Minneapolis Arts Association, the Fall Fine Arts Show is an exhibition of more than 150 members' work. All pieces are available for sale, from a variety of media during their silent auction which will also include theater tickets, gift certificates and more! Meet the artists and tour the new Solar Arts Building while noshing on hors d'oeuvres from Create Catering, sipping craft beer from Indeed Brewing (wine will also be available) and grooving to music from Uptown Mixx. Visit the 2nd Floor for open artist studios and poetry readings by Sarah Fox, Dobby Gibson, Ed Bok Lee and Matt Rasmussen. Guest judges Tamsie Ringler (Franconia Sculpture Park, International Conference on Contemporary Cast Iron Art) Christina Chang (MN Museum of American Art) and Orin Rutchick (Mpls Photo Center) will present four awards but you can vote for your favorite piece for NEMAA's People's Choice Award during the opening or during normal gallery hours. -Susan Woehrle
Complete list of participating artists HERE.
FRIDAY, SEPTEMBER 19-SUNDAY, SEPTEMBER 21
Minnesota 4 Minnesota
@ The Shops at West End Tents
1621 West End Blvd
St Louis Park
Friday and Saturday Night Fashion Shows 6 VIP, 7:30 GA / $30-150
We've been lucky enough to have some great fashion shows over the last several weeks, and this weekend, the The Shops at the West End are kicking it up a notch with a weekend-long shopping and fashion event featuring looks from some of our favorite local designers, as well as high-end boutiques. Fans of Emma Berg have been waiting patiently (or not so patiently) for her next collection, and on Friday evening we'll be treated to her newest work, as well as a new collection from the always excellent Hackwith Design House, and looks from killer shops like Arrow, Atmosfere, and Black Blue. On Saturday night, be sure to check out the new work from our favorite fashion-designer-reality-tv-celebrity, Christopher Straub, a series of looks from the talented Caroline Hayden, and fashion from Stephanie's, Heimie's Habadashery, and Target. There are plenty of other fabulous looking events to attend, so be sure to check out the full schedule before you start planning out your wardrobe. -Beth Hammarlund
Click HERE for the full schedule
FRIDAY, SEPTEMBER 19-SUNDAY, SEPTEMBER 21
(Additional Performances through October 26)
The Heidi Chronicles
@ Guthrie Theater – Wurtele Thrust Stage
818 S 2nd St
Minneapolis
Tuesdays-Saturdays 7:30 pm, Sundays 7 pm, Select Matinees at 1 pm / $29-72
As much as people love The Guthrie Theater, there has been an oft-repeated, if apt, complaint; that it is theatre made by and for old white men. So it is refreshing to see that our biggest theatre company in town has opened two of its three stages this season with work created and directed by women. Kicking off the main stage this season is The Heidi Chronicles, the late Wendy Wasserstein's Tony and Pulitzer Prize winning examination of coming of age in the throes of second-wave feminism. Provocative as it hilarious, Wasserstein's zeitgeist-defining play follows the twists and turns of Heidi Holland's life – from high school in the tumultuous '60s to an art historian career in the go-go '80s – as she juggles work, romance, friendship, success, and failure while wrestling with that all-important question: Can women really have it all? Tony-nominated director Leigh Silverman and actress Kate Wetherhead (best known for the web series Submissions Only) make their Guthrie debuts with a thrilling cast (including Tracey Maloney, Stacia Rice, Mo Perry, and more) bringing some much needed girl power to the Guthrie. -Todd O'Dowd
Click HERE for Tickets and More Information
FRIDAY, SEPTEMBER 19
zAmya Theater Project presents There's No Place Like Home
@ Bedlam Lowertown
213 E 4th St
St. Paul
7 pm / Pay What You Can
It's one of the strangest coincidences that so many things are celebrating their 10th Anniversary this year (including something else in this list – scroll down to see what we mean). But one of the most endearing anniversaries would have to be the zAmya Theater Project of St. Stephen's Human Services. Through its partnership with theatre artists in town (primarily with Bedlam Theatre), zAmya has taken the stories of homeless people and given them a voice in entertaining, genre-defying works that are always a sight to behold. For this year's production, the cast (comprised primarily of actors who've experienced homelessness) turns The Wizard of Oz on its ear with a satirical look at Dorothy's struggles at being newly homeless and if there really is any assistance behind the curtain at the mythical Government Center. As this is a one-night only show, we encourage you all to go for a night of social theatre that is surprisingly entertaining! – Todd O'Dowd
Click HERE for Tickets and More Information
FRIDAY, SEPTEMBER 19
Science Friction Cabaret
Patrick's Cabaret
3010 Minnehaha Ave S
Minneapolis
7:30 pm / $8 in advance (purchase from artists) $10 at the door
What better venue than Patrick's Cabaret for a smorgasbord of geeky futuristic fun? The first in a series of Concept Cabarets, Science Friction goes into the great beyond with nerdy entertainments. Selected and hosted by PC Performing Arts Curator Scott Artley, six artists will delight with a variety of tales, thrills and films of a dystopic/utopic space-aged future! Gabriela Santiago will deliver some delightful fangirl storytelling, Harisen Daiko will bring us geek-themed daiko (taiko) drumming, Nikolas Martell will regale the audience with Trekkie spoken word, and Zakary Morton will bring new meaning to the term "theater space." Last but not least Delilah Lightful goes "Mad Maxine" with some dystopic drag and Wayne Nelsen will bring us animated scifi visions of the future—from the campy past! Image is a still from "Campground 1945" by Wayne Nelson -Susan Woehrle
Click HERE for Tickets and More Information
FRIDAY, SEPTEMBER 19
Spoon w/ EMA
@ State Theater
805 Hennepin Ave
Minneapolis
7:30 pm / All Ages / $35
Indie rock gods Spoon visit Minneapolis in support of their first studio album in four years, They Want My Soul. They were just in town this summer as the headliners for Rock the Garden at the Walker Art Center and just had to come back to see their beautiful fans in Minneapolis! They Want My Soul has gotten rave reviews, and radio hits "Rent I Pay" and super sexy "Inside Out" make it easy to forgive them for being away so long. No doubt there will be a string of old hits like, "Turn My Camera On," "They Way We Get By" and "The Underdog" — this is a show for new and old fans alike! They'll be joined by EMA when they take over the State Theater so if you're looking for big room sound in a surprisingly intimate setting and want to be serenaded by the most handsome rock star in the world, this is the place for you on Friday night! -Gigi Berry
Click HERE for more information.
FRIDAY, SEPTEMBER 19
The Great Went w/ Lovely Dark, Falcon Arrow, & Edward the Confessor
@ Hexagon Bar
2600 27th Ave S
Minneapolis
9 pm / 21+ / Free
There is going to be a whole lot of local rock at the Hex this Friday, and it's definitely a collection of bands you do not want to miss (including a connection to l'etoile!). The night is headlined by The Great Went, who play instrumental prog-rock with influences like Explosions in the Sky, Russian Circles and Isis (the band's name is a nod to David Lynch, whose films both members grew up with and were inspired by). Rounding out the rest of the lineup is Lovely Dark, who are debuting a new lineup which includes l'etoile's own beloved Jon Hunt; joining them is instrumentalist duo Falcon Arrow, and blistering, energetic punk-pop-rockers Edward the Confessor. -Alicia Neubauer
Click HERE for the Facebook event
Old Familiar Chime w/Glenn Jones, Michael Chapman, Steve Gunn, Matthew De Gennaro, Alexander Turnquist & Spider John Koerner
@ Turf Club
1601 University Ave W
St Paul
7 pm / 21+ / $20 advance, $25 door
Unfortunately, most of the time when you hear about a guy and his guitar you remember that guy at the party who really, really liked (A) Bob Marley (B) Dave Matthews Band (C) Jason Mraz (pick two). Happily there are other guitar artists out there who are deeply committed to their instrument and are happy to share it with an audience. Old Familiar Chime brings together six leading singer-songwriters who are doing interesting things with a simple acoustic guitar. There's a good blend of folk, experimental, ambient and rock influences, so you may not love everything but it should all be interesting. -Todd Wardrope
Click HERE for More Information
FRIDAY, SEPTEMBER 19
Do You!
@ Honey
205 E Hennepin Ave
Minneapolis
10 pm Doors / $5 / 21+
With the dearth of quality dance nights happening all over the Twin Cities, it makes it that much harder when you have to choose which one to go to. Thankfully, there are certain nights that just scream "Pick Me!" One on that short list would be Do You!, DJs Bach and Ken Hannigan's monthly take over of Honey. Given that both men are two of the scene's best DJs with impeccable musical taste, and given that they are promising 90s Hip Hop and R&B with plenty of diversions to keep things interesting, this is one of the few dance nights in town that is a sure bet. – Todd O'Dowd
Click HERE for the Facebook Event Page
FRIDAY, SEPTEMBER 19
Chicano Power: Lowrider Oldies from East L.A. to Tejas
@ Bedlam Theatre
213 E 4th St
St Paul
9:50 pm / 21+ / $5
The East Los Angeles Chicano movement earns tribute this Friday with a pair of DJs spinning all-vinyl music inspired by this powerful Mexican movement of the '60s and '70s. Some may recall, this movement spurred into fruition following Los Angeles law enforcement's unjust killing of Mexican-American journalist Ruben Salazar in 1970, spurring a feisty reaction against the discrimination East Los Angeles and Texas law enforcement often exuded toward Mexicans and Mexican-Americans. DJs Rambo Salinas and Miguel Vargas will be spinning "lowrider" classics throughout the night in honor of this historic movement. Raoul Duke and Dr. Gonzo would be proud. -Anthony Iverson
Click HERE for more information.
SATURDAY, SEPTEMBER 20
Festival Palomino
@ Canterbury Park
1100 Canterbury Rd
Shakopee
Gates: 1 pm / All Ages / $45 general admission, $60 VIP
After just celebrating 10 years in the music business and releasing a live album (and solo album by frontman Dave Simonett), Trampled by Turtles are teaming up with First Ave to put on a full-fledged folk and bluegrass festival named after the fifth album in the band's discography, Palomino. As many of the bandmates begin to start families, this seems to be a way to cut back on the rigid touring schedule they are known for and put on some homegrown performances. The line-up features only a few local acts, which isn't surprising given the influences these guys have picked up along the road, but they are definitely heavy hitters, including Low and Erik Koskinen. Two stages are being erected to allow for a continuous rhythm throughout the day. Starting at 2 pm, the Stars Stage will open up with Milwaukee's Field Report, then onto the Satellites Stage for Erick Koskinen at 2:40 pm. From then on prepare to zig-zag between Hurray for Riff Raff, The Apache Relay, Charles Bradley, Spirit Family Reunion and The Head and the Heart. Closing each stage with hour long sets will first be Low, and of course to bring it all together, Trampled by Turtles. This is a dry run folks, so lets support the good fight and make this festival a mainstay that can put more of our boys up in lights next year. -Preston Rogosheske
Click HERE for Tickets and information
SATURDAY, SEPTEMBER 20
(Additionally on October 18)
Grumpy's Fleabag Rock & Roll Parking Lot Flea Market
@ Grumpy's Bar & Grill – Downtown
1111 S Washington Ave
Minneapolis
10 am-6 pm / All ages / Free
Like buying random stuff you don't have room for? BBQ? Records? This Saturday, Grumpy's is having an old fashioned flea market; "Hock & Roll" as they say, smack dab in their parking lot! There will be 50 tables of various items for sale, such as antiques, records, art, junk, comics and other oddities to put on your shelf or to give to your mother. The party starts at 10 am and there will be breakfast, followed by BBQ eats later on. The flea market will be open to visitors every third Saturday of each month through October. -Elijah Rankin
Click HERE for More Information
SATURDAY, SEPTEMBER 20
Open Streets Minneapolis: Lowry Avenue North
@ Lowry Ave N (from Vincent Ave N to Emerson Ave N)
Minneapolis
11am – 6pm / Free
About 40 years ago, the worldwide phenomen of the Ciclovía started in Bogotá, Columbia. The tradition of shutting down major streets and allowing them to be taken over strictly pedestrian traffic has been an empowering one; allowing communities to leisurely explore streets and take in all of the local vendors therein while getting to really explore a street in the presence of like-minded enthusiasts. This is why Open Streets Minneapolis has become such an eagerly anticipated and attended event. For the finale of their 2014 season Lowry Ave N (from Vincent Ave N to Emerson Ave N) will be shut down to motorized traffic; allowing pedestrians and peddlers to not only explore the businesses of the this northern-most point of town, but to take in Harvest Fest, which will be happening at the same time. This family- and dog-friendly event is a perfect chance to enjoy the last gasp of fall and the end of a great Open Streets season.
Click HERE for More Information
SATURDAY, SEPTEMBER 20
Oh La La Live!
@ Coup d'état
2923 Girard Avenue South
Minneapolis
4-10 pm / $5
Say what you will about the gentrification of the Lake and Lagoon area of Uptown, but there's no denying it's still a vibrant and fascinating corner of the city, albeit a much pricier one than it was a decade ago. So while not exactly an overlooked corner of real estate, it's still a success story worth celebrating. And celebrate they will this Saturday as Oh La La Live! takes over Girard Ave between Lake and Lagoon for a street fair with food from some of the neighborhood's best restaurants, drinks, live music and fashion shows featuring the wares of local area boutiques. In case you're leery of always dicey Uptown parking and in keeping with the area's newly tony reputation, valet parking will be available at the event. Whether you're a fan of the quickly changing area or just want to come gawk at the shall we say, less than modest, environs, this should be a great opportunity for tasty food and fascinating people watching. -Anthony Enright
Click HERE for Tickets and More Information
SATURDAY SEPTEMBER 20
(On View through February 8)
Visions from the Forests:
The Art of Liberia and Sierra Leone
@ MIA
2400 3rd Ave S
Minneapolis
Gallery Hours / Free
For their latest exhibit, the MIA reveals the extensive private collection of Minneapolis native and art appreciator William "Bill" Seigman. The former curator of African art at the Brooklyn Museum, Siegmann worked in Liberia between 1965 and 1987 and his treasures (donated to the MIA before his passing in 2011) demonstrate the deeply personal and scholarly connections he forged there. An excellent overview that spans from the 15th to the late 20th centuries, "Visions from the Forest" showcases 75 pieces, created by artists from over a dozen different ethnic groups and highlights the region's traditional art forms — masks, jewelry, stone figures and woven and dyed textiles — along with the cultural contexts behind them. While you're there, don't miss the always exciting and interactive MIA Third Thursday with this week's theme: Make Your Mark with AIGA Minnesota. -Juleana Enright
Click HERE for More Information
SATURDAY, SEPTEMBER 20
(Runs through November 1)
The Automatic Message
@ Instinct Art Gallery
940 Nicollet Mall
Minneapolis
6-8 pm / Free
In 1943 famous abstract artists Adolph Gottlieb and Mark Rothko stated that despite what some critics were contending, "There is no such thing as a good painting about nothing." That idea is further explored and tested in Instinct Art Gallery's new exhibit The Automatic Message which invites a collection of artists working in the broad area of "abstract art" to exhibit work that attempts to communicate directly with the subconscious. Certainly there's no dearth of abstract art on display at any given time here in the Twin Cities, but bringing together a variety of talented artists with different perspectives on this theme gives this particular show both breadth and intellectual heft. -Anthony Enright
Click HERE for More Information
SATURDAY, SEPTEMBER 20
(Additional Performances through September 28)
Minnesota Opera presents La Fanciulla Del West
@ Ordway Center for Performing Arts
345 Washington St
St. Paul
8 pm Performance / $25 – $200
Outdoor Simulcast @ Rice Park
109 W 4th St
St Paul
6 pm Gates Open, 8 pm Performance / Free Admission, but Reservations are Required
With all the tumult that has beset the opera world of late (we're looking at you Metropolitan Opera!), it's refreshing to see that our own little opera company is still going strong as it enters its 51st Season; not only as one of the most acclaimed regional opera companies in the nation, but as one of the biggest producers of new opera works in the world (unlike other, bigger companies – we're looking at you Metropolitan Opera!). To launch their new season, the company is presenting the original spaghetti western; Giacomo Puccini (of La Bohème and Madama Butterfly fame)'s adaptation of David Belasco's potboiler of a girl torn between a highwayman and a sheriff. The problem is that the highwayman is actually a kind rancher, the sheriff is corrupt as hell, and the girl is a saloon owner who has no trouble taking the law (and a shotgun!) into her own hands! With some of Puccini's most rousing music, The Girl Of The Golden West is a thrilling introduction to the wonder that is Minnesota Opera. To celebrate, the company is going all in with a massive opening night gala at The St. Paul Hotel, a must-attend post-show after-party thrown by our old friends at Tempo (the opera's acclaimed young professionals group) featuring The Roe Family Singers and DJ Jonathan Ackerman, and – for the first time in the company's history – a live simulcast of the opening performance outside at Rice Park (which is free, but reservations are required). We can not think of a more thrilling way to open a season! -Todd O'Dowd
Click HERE for Tickets and More information for The Performance
Click HERE for Tickets to the Outdoor Simulcast
Click HERE for Tickets to the Opening Night Gala
Click HERE for Tickets to the Opening Night After-Party
SATURDAY, SEPTEMBER 20
Tickle Torture w/ Suzie and Garrison Grouse
@ Bedlam Theatre
213 East Fourth St.
St Paul
9 pm / 21+ / $10
We can't begin to express the raw sexual nature of a Tickle Torture performance. After releasing his new EP, Spectrophilia, through Young of the Blood Records to a sold out audience at First Ave's 7th St. Entry two weeks ago, Uncle Tickle is on the move to give St. Paul a chance to get off. The Bedlam Theater is sure to be left smothered in gold paint and confetti after this show. Since his last performance included the featured artists Caroline Smith, Lizzo, and Ashley Dubose (along with two topless women painted gold, shooting confetti canons), it's no doubt this will be nothing short of a spectacle. Black Diet's Bassist Garrison Dakota Grouse will be up setting the tone in an experimental trance he's filed as future garage, glitch sounds. We are definitely excited to see where this project goes and how it will be received in the theatre.  No Problem Records' Suzie (Mark Ritsema of Night Moves) will then take the night in support of the new album Born Single, and hopefully shake enough of us up to release the freaks on the dancefloor. This one's going to be funking kinky. -Preston Rogosheske
Click HERE for Tickets and More Information
SATURDAY, SEPTEMBER 20
The Rope w/ Thunderbolt Pagoda
@ Clubhouse Jager
923 Washington Ave N
Minneapolis
5 pm / 21+ / $5
Two of my favorite, and darkest, local bands playing an outdoor brats-and-beer fest at my favorite local bar for one of my favorite bartender's birthday (Pauly Teravskis, also a member of The Rope) — I'm not certain how you could miss, folks. The Rope are the best local purveyors of "darkwave" music, though they'd probably reject the pigeonholing (and rightly so) — jagged, dark, gothy, synthy stuff as driven by new wave as by post-punk and the early days of goth, back before it became a mall thing. And Thunderbolt Pagoda are the best local purveyors of "spacerock" — think Hawkwind or the like rather than Pink Floyd, because this is darker, dronier and crazier than your usual "space rock." Great stuff, top to bottom, and perfect for an afternoon/evening outdoors in the waning days of summer. -Jon Hunt
Click HERE for More Information
SATURDAY, SEPTEMBER 20
Astronomique w/ Wooden Antler, Gray Duck
@ 331 Club
331 13th Ave NE
Minneapolis
9 pm / 21+ / Free
Astronomique wears their visual influences proudly. Their Bandcamp page states clearly that the music is inspired by band member Logan Andra Fongemie's "Space Age-themed" artwork. They aren't fibbing either, there's plenty of floaty and spacey elements in their brand of synthpop. Wooden Antler is a project from Nathan Woolery. The sound is built from a variety of sources: guitar, synths, vocals and cellos. In total, it takes up a aural space somewhere in the intersection of Low, Bon Iver and George Michael. Grayduck are pretty mellow too, but they've got more of standard guitar, bass and drums set-up. -Todd Wardrope
Click HERE for More Information
SATURDAY, SEPTEMBER 20
Rockabilly Night
@ Club Underground
355 Monroe Street NE
Minneapolis
9 pm / 21+ / $5
Get out your twenty-toe shoes and your ten-gallon hat, get drunker than Cooter Brown, and come to Rockabilly Night at Club Underground where you'll ride the gravy train with biscuit wheels! Playing this weekend are The Bad Pennies who are fine as frog's hair split four ways. Also playing are jump blues rockers The Bad Companions who will have you grinning like a possum eating a sweet potato. Rounding out the show are Aloha from Hell, the Cramps tribute band who will have you dancing quicker than a knife fight in a phone booth. You'll be happier than Ol' Blue laying on the porch chewing on a big old catfish head! -Mike Jones
Click HERE for More Information
SATURDAY, SEPTEMBER 20
Pink Mink 7″ Release Party
@ Hexagon Bar
2600 7th Ave S
Minneapolis
9 pm / 21+ / Free
Pink Mink is, with the help of Brian Lippincott and Kiss of Death Records, releasing a 7″ with great fanfare this Saturday at everyone's favorite dive with live music, the Hexagon. This release is SUPER limited — only 50 limited editions are going to be made, so get there fast to get your grubby little hands on one. Joining them are local vintage rock vixens of L'Assassins (who are releasing their own EP soundtrack for the film "Kill Kill Kill! Bang Bang Bang!" in October), melodic garage-pop from Rabbit Holes, and Dead Skull, a duo of Minnesotan brothers playing fast, straightforward rock. All of these bands put on a great show, so get to the Hex this weekend and grab yourself a super limited 7″ and feel super music-elitist (in a good way) while you get your face rocked off. -Alicia Neubauer
Click HERE for the Facebook event
SATURDAY, SEPTEMBER 20
Snowmine with Nightbox
@ 7th St. Entry
701 1st Ave N
Minneapolis
8 pm / 18+ / $10
Brooklyn-based Snowmine gets their name from an experience the lead singer's grandfather had in the Korean War in which almost his entire platoon was blown up by mines buried in snow. The music is gloomy but with a definite drive and sizzle. Wanting more creative freedom for their album Dialects, they founded their own label Mystery Buildings, with $12,578 raised through PayPal crowdfunding. They play at the 7th Steet Entry this Saturday with Toronto dancepunk band Nightbox-Mike Jones
Click HERE for more info or tickets
SATURDAY, SEPTEMBER 20
Devolution Vol. 2
@ Tinytown
2407 Washington St NE
Minneapolis
5 pm / All Ages / Free
So Devo cover bands. Somehow this makes more sense than any other kind of cover bands, because Devo have always promoted the notion that their music could/should work like a kind of rock and roll assembly line, and to me a million bands covering them, especially at an all ages event, is right in the spirit of their whole "devolution" deal (when they did a "kids" version of Devo, called Devo 2.0, I was especially amused — the thought of eight and nine year olds bopping to Devo music is magnificent, no?). Do bring the kids, though — the whole Devo thing is fine for 'em, seriously, and most kids I know totally groove on their bouncy, jagged, danceable stuff, even though at its heart its some of the most subversive, weird shit ever invented by human beings. As it should be. -Jon Hunt
Click HERE for More Information
SATURDAY, SEPTEMBER 20
Forever Young Homecoming!
@ First Avenue Mainroom
701 1st Ave N
Minneapolis
9 pm / 21+ / $5 with RSVP, $7 door
Twin Cities' crusaders for nostalgia, Forever Young, celebrate fall with a homecoming party for the ages! Forever Young DJ's FooLProoF and MC CLOUD will be joined by DJ Fancy Restaurant of Flip Phone for a glorious night of old school jams from the homecoming dances you remember. According to their Facebook event page we can expect music from Ginuwine, Outkast, Daft Punk, Ashanti, Justin Timberlake, Ja Rule, Snoop Dogg, Aaliyah, Blink 182 and tons more. Doesn't hearing that line-up bring back those 16-year-old me mories? Make your way down to First Avenue's mainroom for a night of homecoming jams!
Click HERE for More Information
SATURDAY, SEPTEMBER 20
Black Hearts Burlesque & AJent O Present: Black Kat
@ Kitty Cat Klub
315 14th Ave SE
Minneapolis
9 pm / 21+ / $10
Guaranteed to get your mojo all fired up, tonight's lady-friendly dance event combines all the right ingredients for a hot affair with burlesque and dance-floor-ready tunes. Black Kat features sassy and sultry local burlesque performances, curated by Elektra Cute, with performances from hardcore seduction diva Jean Bardot and Mistress Victoria DeVille, plus an ultra sexy soundtrack provided by DJs AJent O and Lenka Paris. Cat scratch fever is in full swing. -Juleana Enright
Click HERE for more information
SUNDAY, SEPTEMBER 21
St. Paul Open Streets
@ University Avenue between Lexington Parkway and Marion Street
Minneapolis
Noon-4 pm  / Free
Last year, St. Paul decided to join in on the fun that is Open Streets. To the uninitiated, Open Streets is when a major thoroughfare is closed off to motorized traffic, leave the space open to pedestrians, cyclists, skaters, musicians, dancers, yogis, kids, dogs, food stands, neighbors, visitors — in short, stuff that people like. This year, St. Paul Open Streets shares space with the Green Line Light Rail, which should create an interesting dynamic. The event is preceded at 8 am by the Shirt Off My Back 5K sponsored by Goodwill Easter Seals, in which participants donate according to the name of the 5K. Throughout the event will be a multicultural Water Festival, featuring traditional dance from around the world. There will be lots of opportunities for you to take part in the festival: dance, martial arts, Zumba, and human foosball. The list of vendors and neighborhood groups is too long to print here, so you should just head on over and check it out for yourself. -Mike Jones
Click HERE for More Information
SUNDAY, SEPTEMBER 21
Nik Turner's Hawkwind w/ Witch Mountain & Hedersleben
@ Turf Club
1601 University Ave W
St Paul
8 pm / 21+ / $12 advance, $15 door
Nik Turner has said that he admires both Jello Biafra and Miles Davis. This makes total sense to me since his career spans many different styles, but for this show he's bringing back Hawkwind's 1973 "Space Ritual" for a crowd that probably wasn't around to see and hear what spawned so much prog and alternative rock. This is metal with saxophone, flutes and more classical influences than Dio and Iron Maiden combined. Doom purveyors Witch Mountain provide a contemporary update and Hedersleben provide a drifting krautrock counterpoint. – Todd Wardrope
Click HERE for More Information
SUNDAY, SEPTEMBER 21
Living Colour
@ Dakota Jazz Club
1010 Nicollet Mall
Minneapolis
7 pm / 21+ / $50-60
I was both a fan and a non-fan of Living Colour back in the day — I love Vernon Reid's attack and I think Corey Glover is a great singer, but there was a sort of crisp, clean, lifeless vibe to their playing back in the day that kinda bugged me. I saw 'em live, though, opening for the Rolling Stones at the Dome, and that kind of sold me, despite all the Body Glove clothing and the weird late-80s neon stuff. I'm glad they're touring now, because the world needs their genre-busting music — part funk, part soul, part scathing heavy metal, with a little bit o' prog and punk thrown in for good measure. Too much stuff is too easy to pigeonhole anymore, and I'm glad this kind of thing is still out there doing it's thing. A little pricey, sure, but you are guaranteed good playing.
Click HERE for More Information
SUNDAY, SEPTEMBER 21
Com Truise w/ Survive
@ Triple Rock Social Club
629 Cedar Ave
Minneapolis
9 pm / 18+ / $14 advance, $16 show
As a musician if you invent your own style of music, you better be damn good at it. This seems to be the philosophy that Com Truise has adopted in regards to his "mid-fi synth-wave, slow-motion funk." In addition to a lot of hyphenation Com Truise's sonic stylings are laden with moody synthesizers and artfully programmed sounds. Toeing the line between beatmaker and composer, Com Truise utilizes space as much as he does sound. A part of the Ghostly crew, it makes sense that Seth Haley's musical ambitions continue to push the sonic envelope. Austin group Survive opens. -Lizzy Shramko
Click HERE for More Information
MONDAY, SEPTEMBER 22
The 2014 Ivey Awards
@ State Theatre
805 Hennepin Ave
Minneapolis
VIP Pre-Party and Event After-Party @ Solera
900 Hennepin Ave
Minneapolis
5:30 pm pre-party, 7:30 pm show / $40-125 (Admission to the after-party is free with ticket to the show)
The fall theatre season in the Twin Cities is in full swing, which means that it is time for Theatre Prom!, or as it's more colloquially known as, The Ivey Awards. Now in its 10th year, the Iveys are a massive celebration of the vibrancy of the Minneapolis and St. Paul theatre community; honoring not only the best of the past season but also the people who are starting to break new ground (the coveted Emerging Artist Award) as well as the icons who made this scene what it is (The Lifetime Achievement Award). This year, in addition to the requisite production numbers from great shows of last season — along with the usual shocks, surprises and shenanigans — the Iveys will have a special retrospective on the past nine winners of the Lifetime Achievement award created by In The Heart Of The Beast Puppet And Mask Theatre. But more than that, it's a chance to party with the best and brightest talent in town; in what can be best described as the ultimate cast party! -Todd O'Dowd